VALORANT Esports EMEA is expanding – here's what to expect!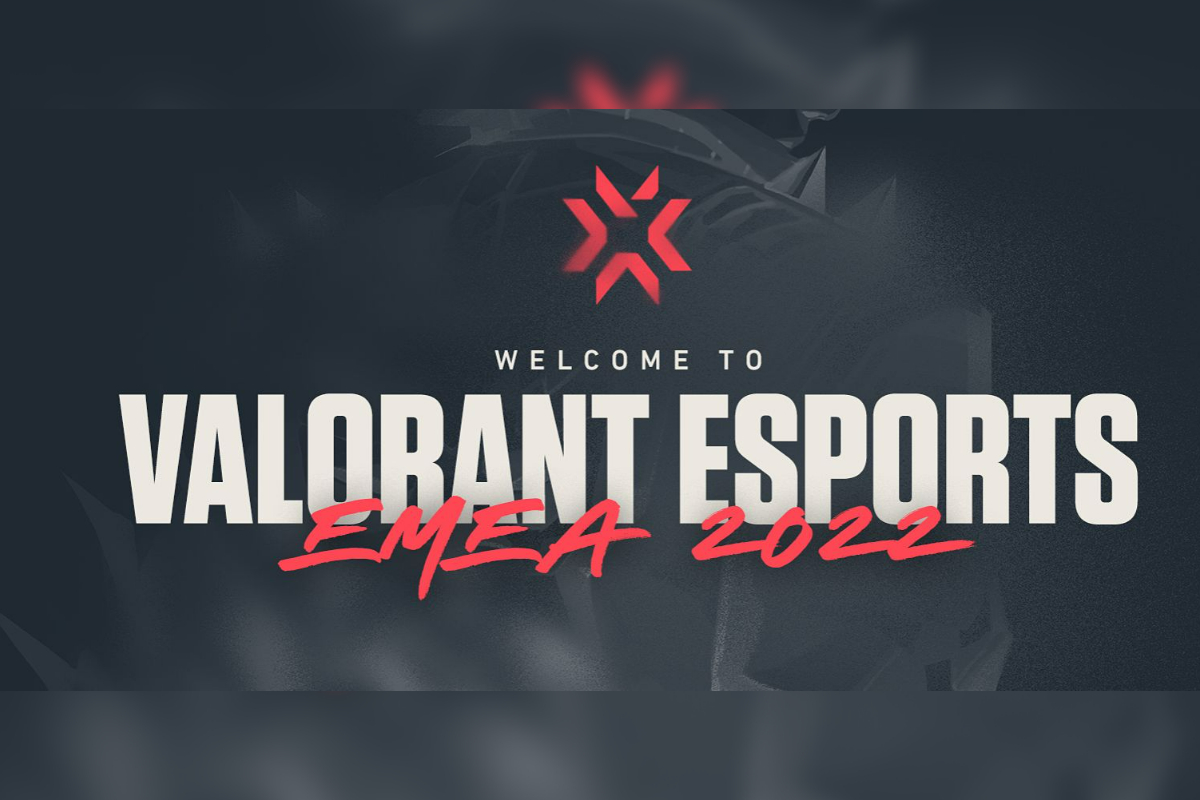 Reading Time:
5
minutes
In 2022, we aspire to make VALORANT the biggest FPS esports in the world – and it's clear from the performances we've seen so far that EMEA is emerging as a true powerhouse region.
Following a phenomenal opening year, 2022 will see a number of significant, exciting changes made to VALORANT esports within EMEA.
By developing a new, multi-layered ecosystem, we can give opportunities to all players; from amateur and aspiring pro gamers participating in the newly created VALORANT Regional Leagues and VALORANT Regional Circuits, to the new wave of women taking VALORANT esports to the next level through our Game Changers programme; to the world's truly elite VALORANT stars through the VALORANT Champions Tour.
Most importantly, the expansion of the EMEA ecosystem will also benefit our loyal fans, giving them more opportunities to support their country, local team or favourite player and witness the best in the region battle it out for glory.
VALORANT CHAMPIONS TOUR
The VALORANT Champions Tour is the pinnacle of FPS esports in EMEA and our 2021 season produced some incredible and memorable moments for teams and fans alike, especially from our top four EMEA teams (Acend, Gambit, Fnatic, Team Liquid) who fought hard to make it to the first ever VCT Champions competition! In 2022, the EMEA VCT structure will be adapted to suit the whole region, allowing all the localised territories in the wider EMEA umbrella to grow and maintain a healthy level of competition.
The four EMEA teams that participated in VALORANT Champions 2021 will be invited back to VCT Stage 1 in 2022. A further eight spots will be up for grabs through two open and closed qualifiers in each territory; four spots in EU, two from Turkey and two from CIS. Teams from MENA will be able to compete in any of these qualifiers.
Teams will be able to qualify to VCT Stage 2 through the VCT promotion tournament; where the winners of the eight VRLs (more on these below) in Stage 1 will compete to face off against the bottom two VCT teams, with two VCT spots on the line.
We will have more information on the overall format for VCT soon, so expect to hear more from us in early 2022.
Get ready to cheer on some of the most elite competitors VALORANT esports has to offer, as they compete not just for the title of the best in EMEA, but for global supremacy.
RLS
One of the new, exciting layers of the ecosystem we will be introducing to the VALORANT esports EMEA is the VALORANT Regional Leagues (VRLs).
The VRLs will become the peak of regional VALORANT esports, providing a highly competitive platform for talent development with a distinctly national flair.
In 2022, we will be launching eight new EMEA VRLs in:
Spain (Players from Portugal and Italy are also eligible to compete in this league) operated by LVP
France (Players within Benelux are also eligible to compete in this league) operated by Freaks 4U Gaming
UK, Ireland & Nordics operated by Promod Esports
Poland + EE (Players from Israel are also eligible to compete in this league) operated by FRENZY
CIS operated by GIG Me
MENA operated by Calyx Gaming
Turkey operated by ESA Esports
DACH operated by Freaks 4U Gaming
Each league will be operated by our partner organisers and will run for two stages across the year, with a regular season and playoffs crowning a champion in each league. A certain number of the participating teams will be decided through VRL open qualifiers, at least once per season. At the end of stage one, the winner of each VRL will qualify for the VCT Promotion Tournament. In stage 2, each VRL winner will then qualify for the VRL EMEA finals.
Note: The number of VRL qualifiers and available spots may vary based on the results of the aforementioned VCT promotion tournament
The new VRLs will provide highly-skilled players with deeply satisfying competitive experiences, as well as giving them the rare opportunity to improve their skills in a structured ecosystem that fosters healthy, top-level competition.
On top of this, VRLs offer keen VALORANT fans the chance to celebrate and cheer on their national teams as they go head-to-head with the rest of EMEA.
The 2022 VRL season will kick-off with qualifiers on January 24, with the first split beginning the week of February 14.
Stay tuned and get ready to show your regional pride as teams battle it out to become their national champions!
GAME CHANGERS EMEA
After an incredible year for the Game Changers initiative across the globe, our teams have proven they are #HERETOSLAY, – and now it's time to show that VCT Game Changers EMEA is here to stay!
We're planning three exciting VCT Game Changers EMEA series in 2022, kicking-off in January with the remaining two taking place in May and September. Teams who succeed in these events will qualify for a place in the Global Game Changers event planned for November.
We're also introducing the Game Changers EMEA Academy, a place for new teams and friends to compete in a safe space in up to six tournaments throughout the year. We're excited to see brand new faces bring the fire to our Game Changers tournaments, be bold and stake your claim!
Game Changers is an important platform for our women players – the start of their path to pro. So, to encourage these teams to aim higher than ever before, the VCT Game Changers EMEA 2022 circuit will run parallel to the series within the wider EMEA ecosystem avoiding any overlaps where possible, allowing our teams to compete in both the Game Changers tournaments alongside the VRL's and VCT open qualifiers.
To our Game Changers community – this is your time. Your platform. The world is listening. Bring the fire.
VRCS
From 2022 onwards, we want to make sure we're helping to develop and promote grassroots VALORANT talent across the region. With this goal in mind, we'll be starting to roll out a series of new competitions specifically for these players called VALORANT Regional Circuits (VRCs).
We hope that these circuits will help elevate EMEA's thriving amateur competitive ecosystem to new heights. They'll provide players of all skill levels with a chance to experience the thrill of organised competition and prove themselves against other competitors in their region.
The typical circuit will give local players the opportunity to compete in individual competitions throughout the season, and earn circuit points for their team. At the end of the season, the teams with the most points will then battle it out in an effort to become the circuit champions.
Over the course of next year, players will see these Regional Circuits popping up across EMEA, with the hope that, in time, players all over EMEA will have a VRC to compete in.
BROADCASTING AND VIEWERSHIP
In 2022 we are significantly ramping up the number of VALORANT Esports competitions being broadcast in the EMEA region. Fans will be able to tune in and watch a huge number of VALORANT Esports competitions, including:
VCT Qualifiers
VCT Regular Season Stages 1 and 2
VCT Masters Stages 1 and 2
VCT Promotion Tournament
The EMEA Last Chance Qualifier
VCT Champions 2022
Three EMEA Game Changers Tournaments
All eight VALORANT Regional Leagues
The VRL Finals
As an absolute minimum, we will be broadcasting all VCT events in eight languages: English, French, German, Spanish, Russian, Turkish, and Polish, Arabic. We will continue to update the community on any other languages we'll be broadcasting in closer to the time of the event.
As we continue to work hard to further grow this burgeoning esport and reach a wider audience, we hope this new format will give certainty to fans and players alike as to how VALORANT esports in EMEA will look across the year. We truly believe that through this new ecosystem, we can build deeper engagement between teams and players, discover the future of VALORANT talent, and build up a lifelong fanbase.

NuxGame Improves Its Sportsbook Solution Performances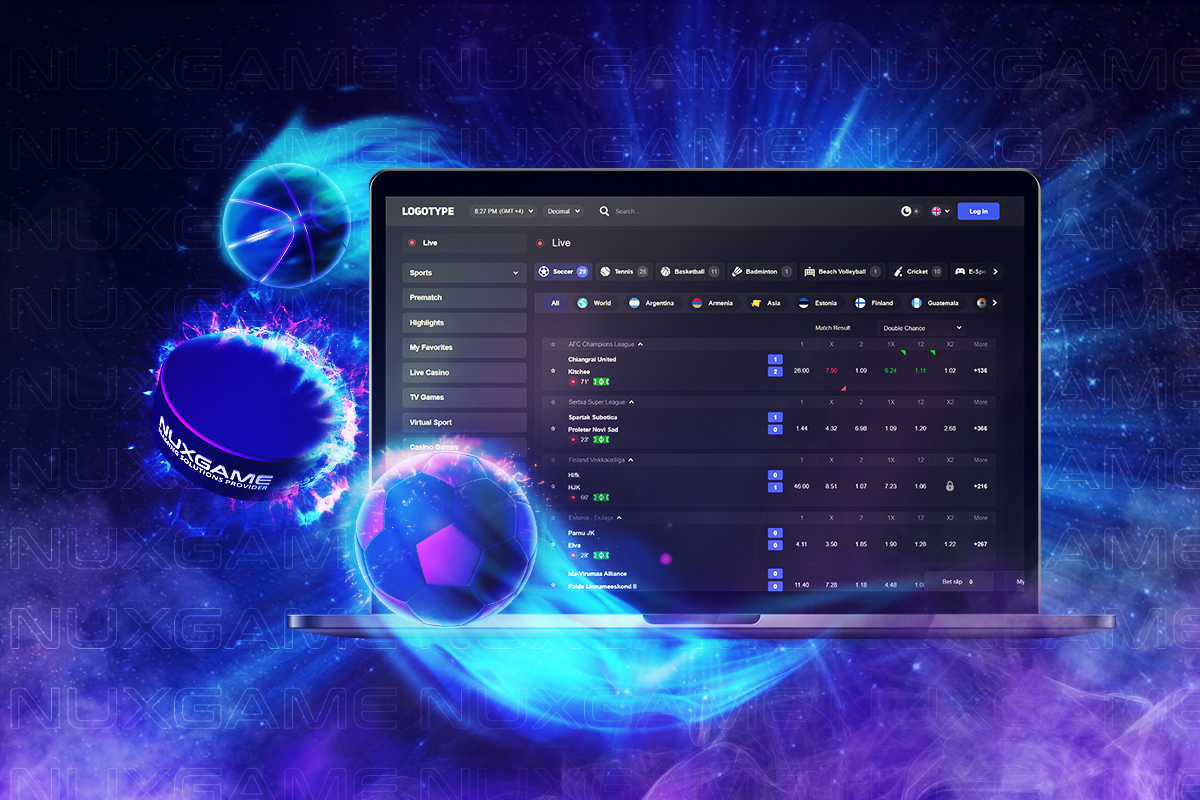 Reading Time:
2
minutes
NuxGame updates its bookmaker software for sportsbook platforms. The software has every component and integration required for business operating. Now, bookmakers can take an equipped sportsbook component for installation to their websites to provide their customers with new features.
With NuxGame sports betting software, bookmakers can now give punters pre-match and live wagering on over 70,000 sporting events every month. NuxGame software contains every major tournament, top league, and every other notable sporting event to attract punters.
The sports NuxGame offers are Tennis, American Football, Futsal, Soccer, Table Tennis, Basketball, Rugby, AFL, Baseball, Volleyball, Cricket, Handball, Boxing, Darts, and so on.
Besides that, NuxGame is a solution for every top eSports league which includes Rainbow Six, League of Legends, CS GO, Valorant, Overwatch, and much more.
One of the many advantages of the company's solution is the advanced betting odds system. NuxGame offers over 600 unique types of odds which are viewable in Fractional, Decimal, or American format. In addition, NuxGame renders comprehensive guiding principles to bookmakers. These principles make the integration process quick and without complications.
NuxGame solutions give the platform that comprises user management, sports, finance, risk and odd management, and so on. That aside, NuxGame offers the sports wagering API which makes the integration of any sport possible.
Turnkey is a NuxGame solution providing a complete gaming platform with accessible website frameworks, premier customized odds, thousands of casino games, an adjustable bonus system, and so much more.
Sport Engine is the solution giving betting odds core to make possible for clients to build their own platform considering their personal views on what their brand will be.
Retail is a software solution for land-based bookie business. It provides bookmakers with a live monitor solution, a user-friendly platform, and powerful admin panels.
NuxGame is an iGaming provider offering fully-fledged sportsbook solutions for a successful bookmaker business.
Strive Football Group enters the Esports and Web 3.0 spaces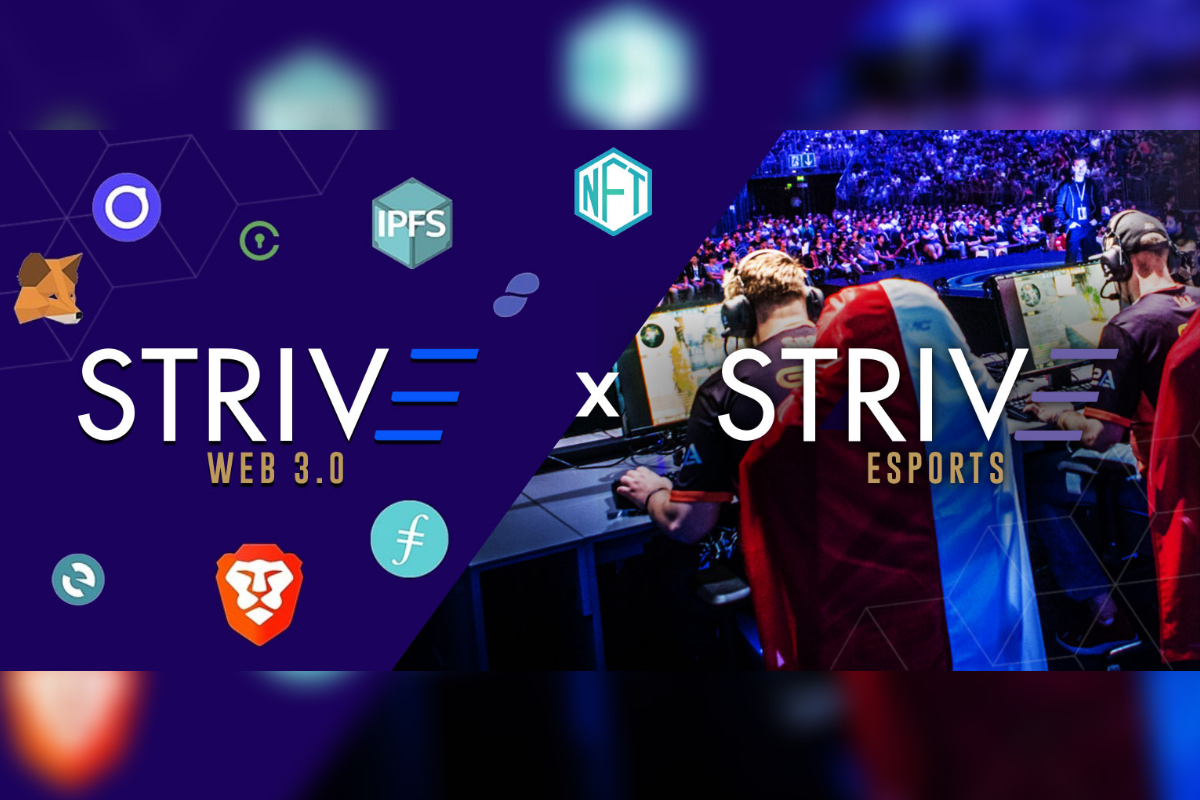 Reading Time:
< 1
minute
By embracing change in a fast-paced world and at the heart of innovation, Strive Football Group is entering the Esports and Web 3.0 spaces through different global educational projects, initiatives, partnerships, and investments.
For the first time ever at the global level, Strive Football Group is launching its next generation of professional football academies designed for elite athletes, integrating Esports and Web 3.0 in tandem with professional football development.
The world's leading pro academy, the International Center of European Football (The ICEF) in Europe will inaugurate a unique Strive Esports x Strive Web 3.0 program starting in Fall 2022. Youth athletes will now be able to reach their full potential on the field while having an additional pathway to success through a pragmatic curriculum. The group is partnering with some of the top experts and acknowledged specialists in Esports and Web 3.0 to equip elite athletes with deep, rare knowledge and strong expertise in next generation technologies.
''Enabling each player to reach their maximum potential and producing the player of the future by empowering them to be successful on and off the field has always been the objective at Strive Football Group. Combined with professional football development, the Esports and Web 3.0 program will bring athletes even further. They will develop a unique profile and have an even greater advantage either in professional football, the job market or in college as they will be empowered with knowledge to take on the challenges of tomorrow''. Ravy Truchot, President of Strive Football Group.
Opening the program to student-athletes in Europe is the first step of a global development project which will soon see the Strive Esports and Web 3.0 program offered at Strive Football Group's professional academies and campuses in Africa and the USA.
SIDEQUEST BECOMES A PREMIUM PARTNER AND OFFICIAL ESPORTS VENUE PARTNER OF TUNDRA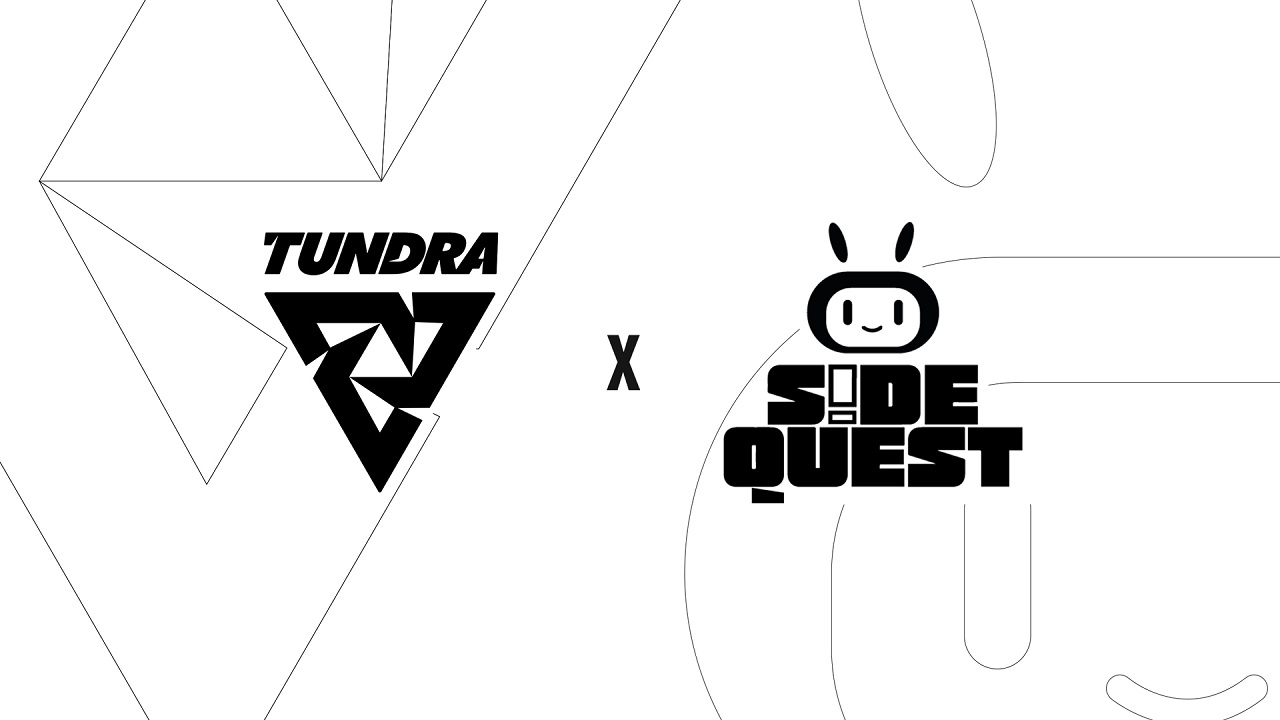 Reading Time:
3
minutes
Tundra has signed a global partnership with SideQuest, also known as Wanyoo, which will see the largest public gaming venue chain featured across the teams community activations, socials, content and Dota 2 team jerseys
Tundra, a London based esports organisation with an international roster of the world's best Dota 2, Fortnite and FIFA talent has signed SideQuest as their Premium Partner and Official Esports Venue Partner in a global deal. The partnership will offer SideQuest visibility across all Tundra channels and will provide Tundra with bootcamp venues and spaces to create community events.
Wanyoo first launched in 1998 with an internet café in Shanghai, China and is now the largest chain of public gaming venues in the world with over 1200 stores in over 50 cities. Wanyoo UK division will now become SideQuest to give the brand a fresh new look that will better resonate with the UK gaming and esports community. Each store in the UK underwent a makeover to become an improved hub that would allow people to connect, compete and collaborate with people locally and across the country. Stores offer state-of-the-art gaming hardware, private hire, events and tournaments for any gamer of any level. SideQuest is also planning a regeneration of the esports studio based in Charing Cross Rd.
​
To kick off the rebrand SideQuest turned to Tundra, one of the fastest-growing esports organisations. The team recently signed a Fortnite roster and launched a content creator arm to the brand, increasing the teams reach by 81% to 2.9M in just one month with the signing of three new creators, 'Jorhdys', 'Motor', and 'LukeDutch', with more names being revealed soon.
The mutually beneficial partnership will offer the new brand visibility across Tundra's social media channels and content, and promotion across the Dota 2 team's jersey and in-game assets. Tundra will have access to all of SideQuest's facilities across the UK for bootcamps, and together they will collaborate on community activations, allowing Tundra to cement its position as an international esports organisation.
To celebrate the rebrand and kick off the partnership Tundra pitted creators LukeDutch and Jorhdys against SebFUT and Motor to race to the flagship SideQuest Charing Cross store completing a SideQuest of their own along the way. Streamed live, creators were met at the store by Tundra's ambassador, British Grime artist P Money who hosted a viewing party on Tundra's Twitch channel watching as the race unfolded and interviewed talent on arrival. The broadcast offered viewers at home a chance to take a first look at the space.
Tomi Tikkala, Head of Business Development for Tundra said: "Wanyoo is a globally recognised gaming venue offering a fantastic network of players around the world. Our players, and therefore our fans, are not focused in one destination so having hubs that we can tap into for training or to connect with our community is incredibly important. We're hoping to generate visibility for their new UK brand SideQuest and we also have big ambitions when it comes to how we engage with our community, whether that's through content or physical events so having spaces available to us in all major cities presents a huge opportunity."
Michael Mullholland, Marketing Manager of SideQuest said: "We at SideQuest are extremely proud to be an Premium Partner and Official Esports Venue Partner for Tundra. The world class performances of their players and their community is something that we view as greatly aligned with the experiences we want to be able to offer. Working with Tundra to be able to provide, not only the players but also their fans, unique opportunities to experience with our help is something we are extremely excited to be a part of."
The new SideQuest Hub app and website are now available for gamers across the UK to access any of our UK Gamer Hubs and SideQuest Member benefits.