NEW TOURNAMENT: AFRICA CUP NATIONS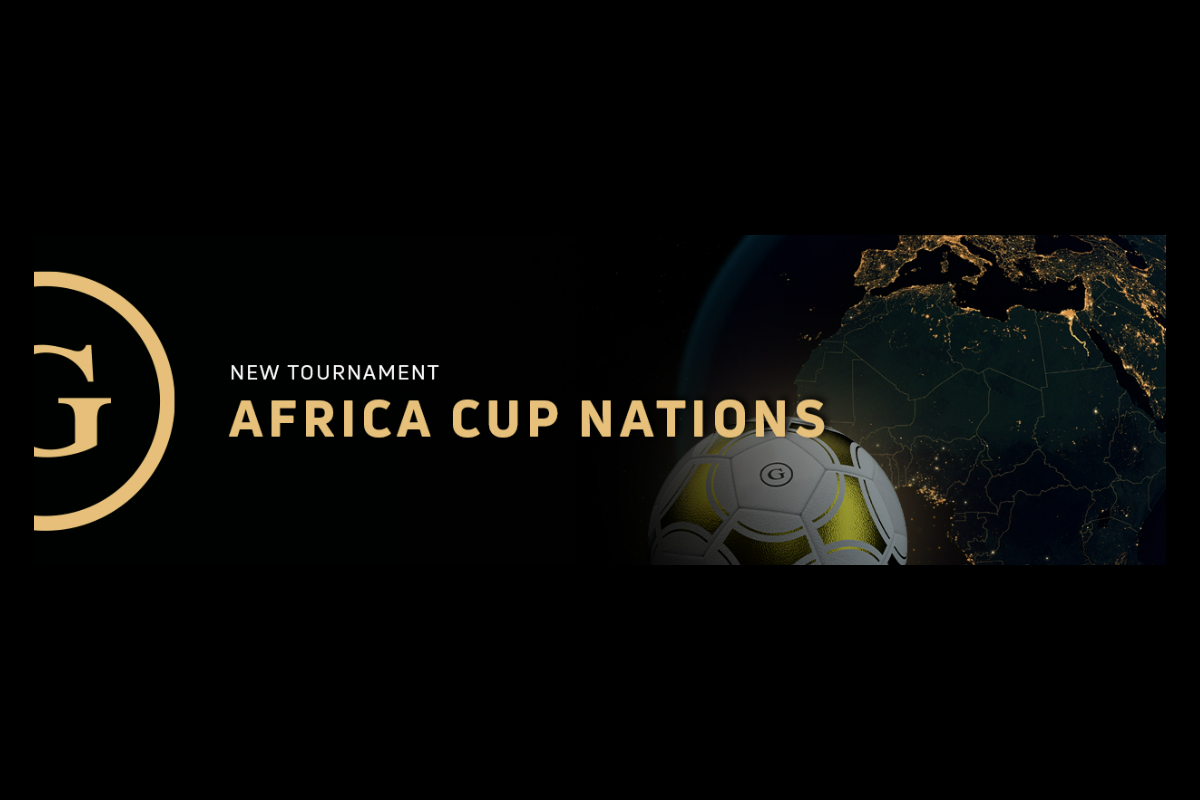 Reading Time:
< 1
minute
GoldenRace, Virtual Sports and Betting Technologies provider, is presenting its brand new tournament for the African market: the Africa Cup Nations.
This championship is a new and important addition to the company's already extended list of worldwide leagues and championships. It is already available for retail and online, and has been added to the company's satellite channel 3.
"We are very excited and proud of this new release, as the African market has always been a key target for our company. We believe in the tremendous possibilities of the gambling industry there, and wanted to create a virtual football tournament especially for our players on the continent," said Martin Wachter, GoldenRace's CEO & Founder.
With six groups made up of the 24 national teams that won the qualifiers, a group stage will leave only the best of them to go through to the knockout stages (round16, quarterfinals, semifinals and final).
GoldenRace's virtual football is the winning product of our portfolio. Day after day, millions of players enjoy its realistic odds and 3D animations, motion-capture technology, high-quality FX, real camera angles, voice-over from professional commentators and familiar layout.

NBA Africa and Hennessy to Host League's First NBA Crossover Lifestyle Event on the Continent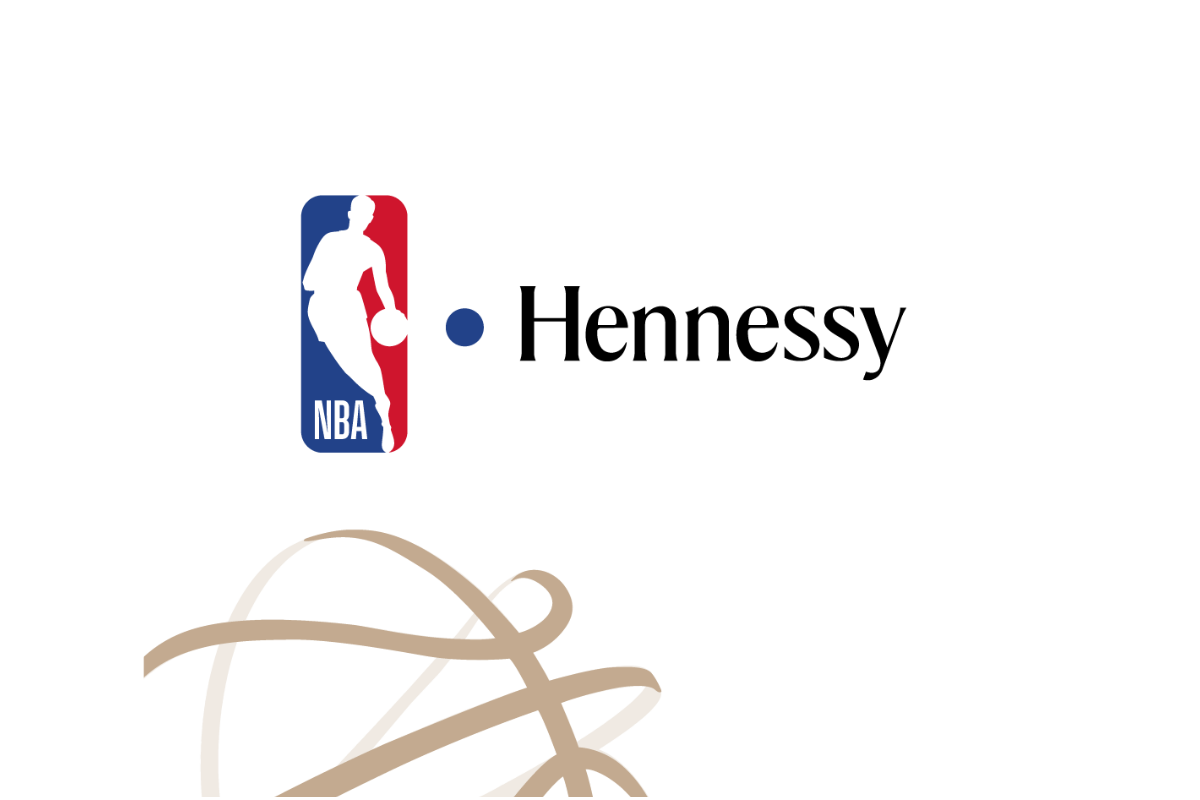 Reading Time:
2
minutes
NBA Africa and Hennessy, the world's best-selling cognac, today announced that NBA Crossover, an invite-only lifestyle event that will showcase the convergence of the NBA and popular culture through the art, fashion, music and technology that surround today's game, will take place in Africa for the first time on Saturday, Feb. 5 at Landmark Beach Front in Lagos, Nigeria.
As part of NBA Crossover, Africa's first floating basketball court will be displayed at Ikoyi Link Bridge in Lagos from Feb. 3-5. In addition, on Feb. 5 Hennessy will be the Presenting Partner of a celebrity basketball game at Landmark Beach Front featuring Nigerian artists, performers and media personalities. NBA Africa and Hennessy will also donate a basketball court to the Lagos State Parks and Gardens Agency at Ikorodu Recreational Park as part of their and Lagos State's commitment to providing people in the state with access to sport.
"We at Hennessy are thrilled to partner with NBA Africa to create this unforgettable experience in Lagos. Nigeria is such an important market for both Hennessy and the NBA, and this event is something we've been looking forward to for some time," said Hennessy President & CEO Laurent Boillot. "The NBA and Hennessy have made a huge impact on urban culture across the globe, and this partnership event in Lagos will again showcase that our collective influence moves far beyond the court. Over the past year, Hennessy has partnered with the NBA to showcase courts in iconic locations in Australia, China and the UK, and it is now time for Nigeria to enter the game."
"We are thrilled to celebrate the NBA's landmark 75th Anniversary Season with Hennessy in such iconic fashion," said NBA Africa CEO Victor Williams. "Nigerian players have had tremendous impact on basketball and the NBA, and it is only fitting that we host our first NBA Crossover event on the continent in Lagos, where there is already tremendous talent and passion for the game."
"NBA Africa is committed to the development of basketball in Nigeria, and this event, in addition to the opening of our office in Lagos, mark another milestone in our efforts to grow the game in the country," said NBA Africa Vice President & Country Head of Nigeria, Gbemisola Abudu. "I look forward to NBA Crossover and to working with my colleagues to expand our engagement with Nigerian fans, partners and basketball stakeholders in the months and years to come."
For more than 250 years, Hennessy has celebrated those who embody the "Never Stop. Never Settle" ethos that is personified by the NBA's unwavering commitment to drive culture forward. Throughout the NBA's 75th Anniversary Season, Hennessy will celebrate the tradition and mindset of basketball fans across Africa through a range of consumer events, activations and localized content.
TCSJOHNHUXLEY Africa and umAfrika Gaming Technologies to jointly support the 2022 Learnership Programme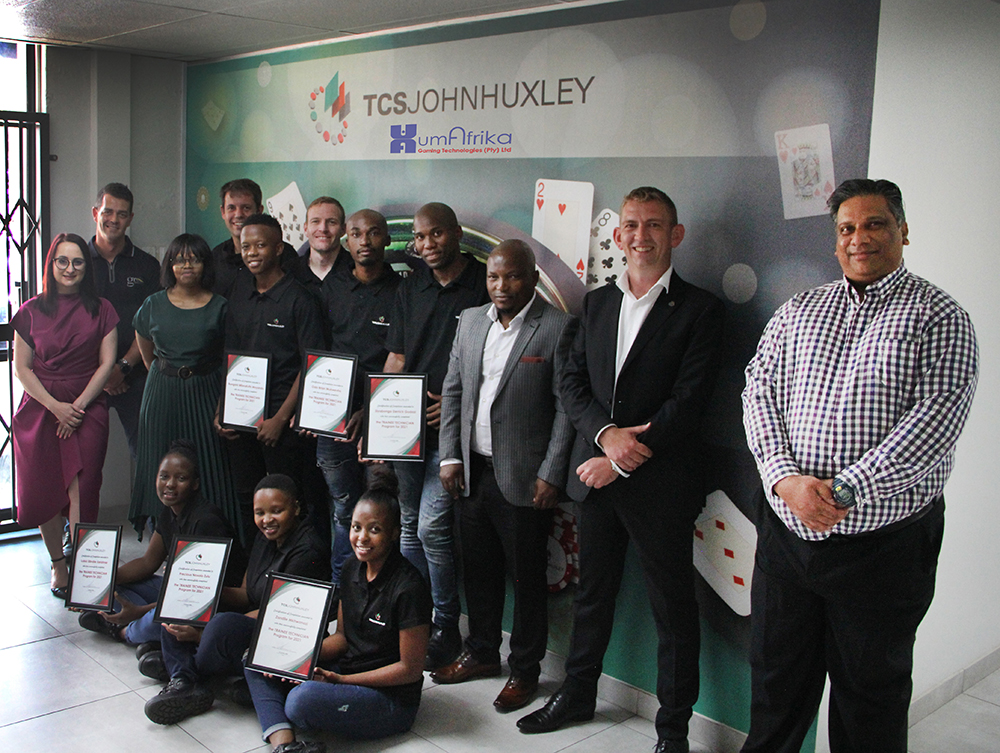 Reading Time:
< 1
minute
Following the success of the 2021 programme, TCSJOHNHUXLEY Africa and umAfrika Gaming Technologies have again combined resources to support the 2022 Learnership Programme – an important initiative that upskills young unemployed South Africans so they can go on to find work in the gaming industry.
Launched in 2016 the one year leadership programme aims to develop students' skill sets and provide them with the experience of working environments in South Africa, as well as familiarising them with general operations and procedures. One of the main objectives of the programme is to strengthen and expand the gaming industry with qualified engineering technicians by recruiting local talent from higher education institutions.
Ten students, from various higher learning institutions were selected for the programme. The students then had to complete a series of assessment procedures to gauge their capabilities, and throughout the year, had to satisfy various elementary outcomes before successful completion of the training.
Nosipho Fakude, a student who was part of the 2021 learnership, described the programme as an eye-opening experience. "The programme is truly interesting, and I am learning so much, not only about field of study – engineering, but that of the gaming industry through TCSJOHNHUXLEY and umAfrika Gaming Technologies."
TCSJOHNHUXLEY wishes the 2021 Technical Learnership Programme candidates all the best for the future and welcomes the the Class of 2022 to this exciting journey ahead.
GLI Africa Recognised for 20 Years of Accreditation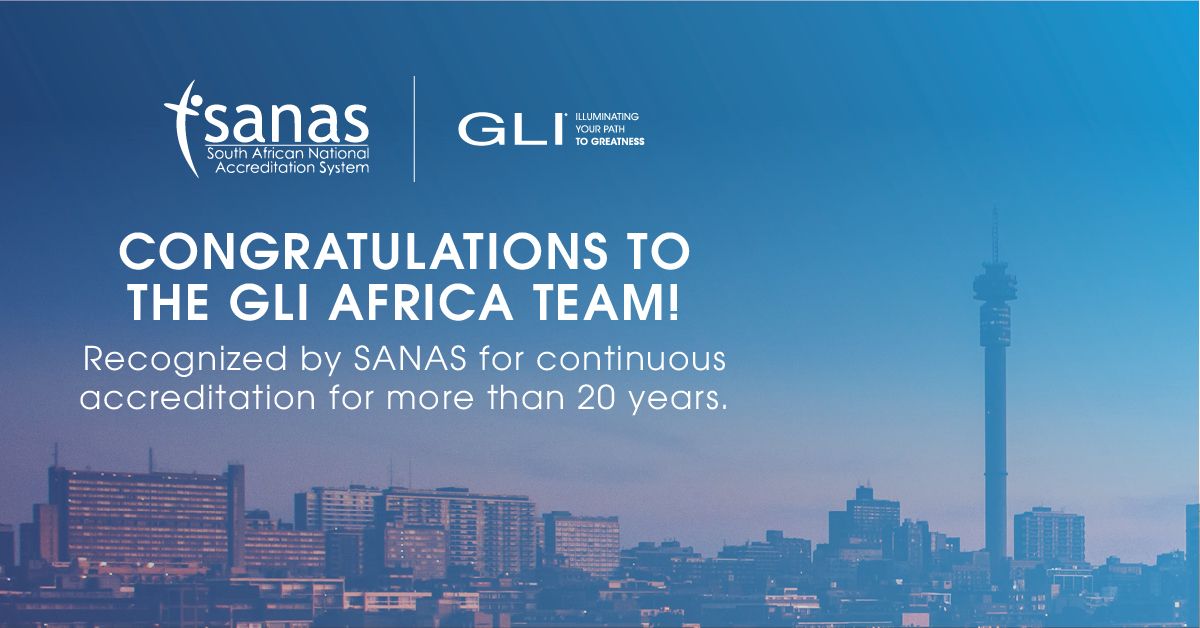 Reading Time:
2
minutes
Gaming Laboratories International (GLI®) in Africa has been awarded a certificate of recognition from the South African National Accreditation System (SANAS) for maintaining its continuous accreditation for more than 20 years.
SANAS is recognised by the Accreditation for Conformity Assessment, Calibration and Good Laboratory Practice Act, 2006 (Act No. 19 of 2006) as the sole national accreditation body for providing an internationally recognised and effective accreditation.
GLI Africa is accredited by SANAS for Performance Testing (ISO/IEC 17025) and Inspection (ISO/IEC 17020), and the certificate recognises 20 uninterrupted years of accreditation for Performance Testing.
Devon Dalbock, General Manager of GLI Africa said, "This is a fantastic achievement for GLI Africa and demonstrates the extremely high standards the GLI team in Africa and globally consistently work to. This is also great news for our clients and suppliers looking to certify their products for the South African market. By trusting GLI with their compliance testing requirements, they can be assured of the highest levels of integrity and secure in the knowledge that their products will conform to local technical standards.
"The GLI team in Africa has continued to expand throughout the last 12 months to meet the global demand for GLI services with the introduction of 43 new team members, bringing the total to more than 90. We have also launched the GLI complete suite of Integrated Compliance Solutions, which provides companies of all sizes with the tools they need to comply with their regulatory and technical obligations, all in one place."
GLI is recognized by accreditation bodies worldwide for accreditations to ISO standards for testing ((ISO/IEC 17025), field inspections ((ISO/IEC 17020), product certification (ISO/IEC 17065) and certification of information systems management systems (ISO/IEC 17021). This global scope of accreditations allows GLI the flexibility to serve our customers 24 days hours a day, seven days a week.