Team Vitality reveals CS:GO powerhouse and €50M talent investment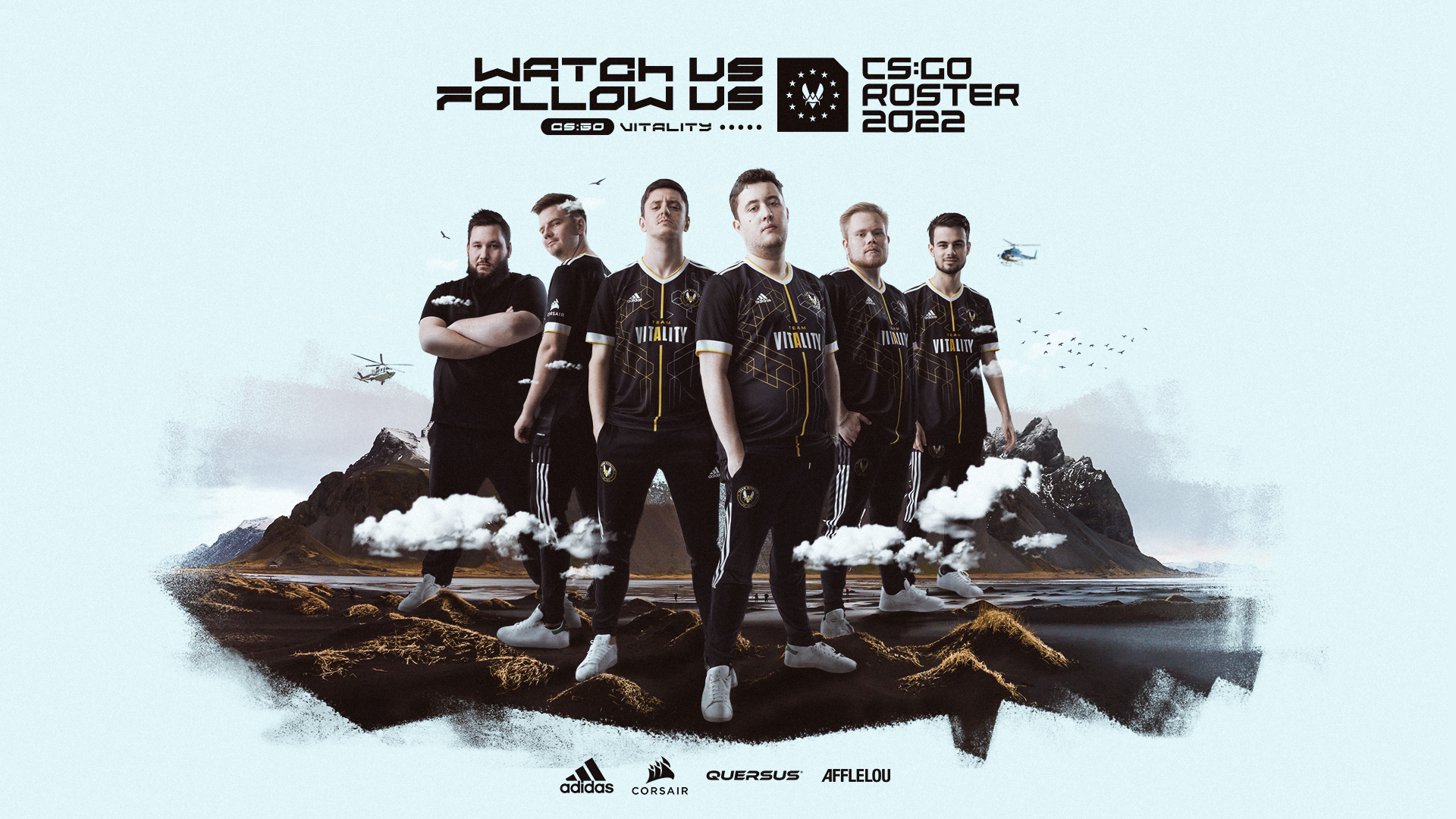 Reading Time:
3
minutes
Team Vitality continues its journey to European esports domination as it reveals it has signed dupreeh, magisk, and zonic to create one of the best CS:GO rosters in history as part of a €50M talent investment
Team Vitality is excited to share it is taking its CS:GO roster to the next level with the signing of Peter "dupreeh" Rasmussen, Emil "magisk" Reif, and Danny "zonic" Sørensen. The decorated trio join Mathieu "ZywOo" Herbaut, Dan "apEX" Madesclaire, and Kévin "misutaaa" Rabier to complete one of the strongest line-ups in CS:GO history. The new roster comes as part of a €50M investment from Rewired.gg spread over the next three years to create European super teams capable of winning the most coveted trophies in esports. The news follows the reveal of Team Vitality's League of Legends roster, featuring World Champion finalist Luka "Perkz" Perković and back-to-back European Champion Matyáš "Carzzy" Orság.
Team Vitality's CS:GO and League of Legends rosters represent a new era for the organisation as it aims to dominate European esports, bolstered by increased investment, unrivalled facilities and performance staff, and a strong leadership team from the sport and lifestyle industries. With a new laser focus on performance and securing the best international talent in esports, it is Team Vitality's goal to conquer the biggest stages of them all by being the most serious contender at Worlds and Major on the three next years.
These gigantic rosters are represented in the "Watch us follow us" Team Vitality brand video in which CS: GO and League of Legends athletes become real Titans and gather to conquer the world. The video showcases Team Vitality's ambitious objectives and performance goals which the organisation has created to take themselves to the next level.
As a legacy player, dupreeh is one of only five to have attended every CS:GO Major with titles secured at an impressive four tournaments including ELEAGUE Major: Atlanta 2017, FACEIT London Major 2018, IEM Katowice 2019, and StarLadder Major: Berlin 2019. magisk also joins Team Vitality with a long list of accolades including winning the prestigious Intel Grand Slam, a $1,000,000 prize awarded to teams who win a number of S-Tier events organised by ESL or DreamHack. Leading the helm, the most decorated coach in CS:GO history, zonic brings a wealth of experience, trophy wins, and expertise which is set to take Team Vitality to new heights.
"This scale of talent investment has never been seen in esports before and I am honoured to be leading the charge with these rosters which have the potential to make history in Europe and beyond," said, Fabien "Neo" Devide, Co-Founder and Esports Director, Team Vitality. "Since the beginning of our entrance into CS:GO, we have been working with intensity to get to the top and nurture some of the best talent France has to offer. It's now time to think internationally and create a new CS:GO culture of European talent with legacy athletes. As proven winners, dupreeh, magisk & zonic have what it takes to move us from not just being a strong contender, but the best CS:GO team in the world."
CS:GO has always been central to Team Vitality's competitive ambitions with a long history of winning trophies and nurturing some of the biggest players in the space. Team Vitality is home to back-to-back HLTV Player of The Year and Forbes 30 under 30 honoree ZywOo. At only 21 years old, ZywOo is on track to mark the history of his sport and broke records by becoming the holder for the most MVP awards earned by a player during their first competitive year, securing five. With this new roster of experienced talent, Team Vitality is set to elevate ZywOo to earn another HLTV Player of The Year award and take his skills to unprecedented heights.
"I couldn't be more excited to have dupreeh, magisk, and zonic join the team. Together they have achieved so much and I know there is a lot both myself and the team can learn from them. I am so ready to show everyone how far this team can go!" said Mathieu "ZywOo" Herbaut.
Team Vitality's new CS: GO roster will be composed of:
Mathieu "ZywOo" Herbaut, France, 21 years old

Two time, and current,  HLTV best player in the world

Kevin "Misutaaa" Rabier, France, 18 years old

Blast Premier Fall 2020 winner as a rookie

Dan "apEX" Madesclaire, France, 28 years old

Captain and 2015 Major winner

Peter "dupreeh" Rothmann Rasmussen, Denmark, 26 years old

4 time Major winner and Intel GrandSlam Winner

Emil "magisk" Hoffmann Reif, Denmark, 23 years old

Major MVP,  3 time Major winner and Intel GrandSlam Winner

Pixion Games Announces Esports-focused Web3 Game Fableborne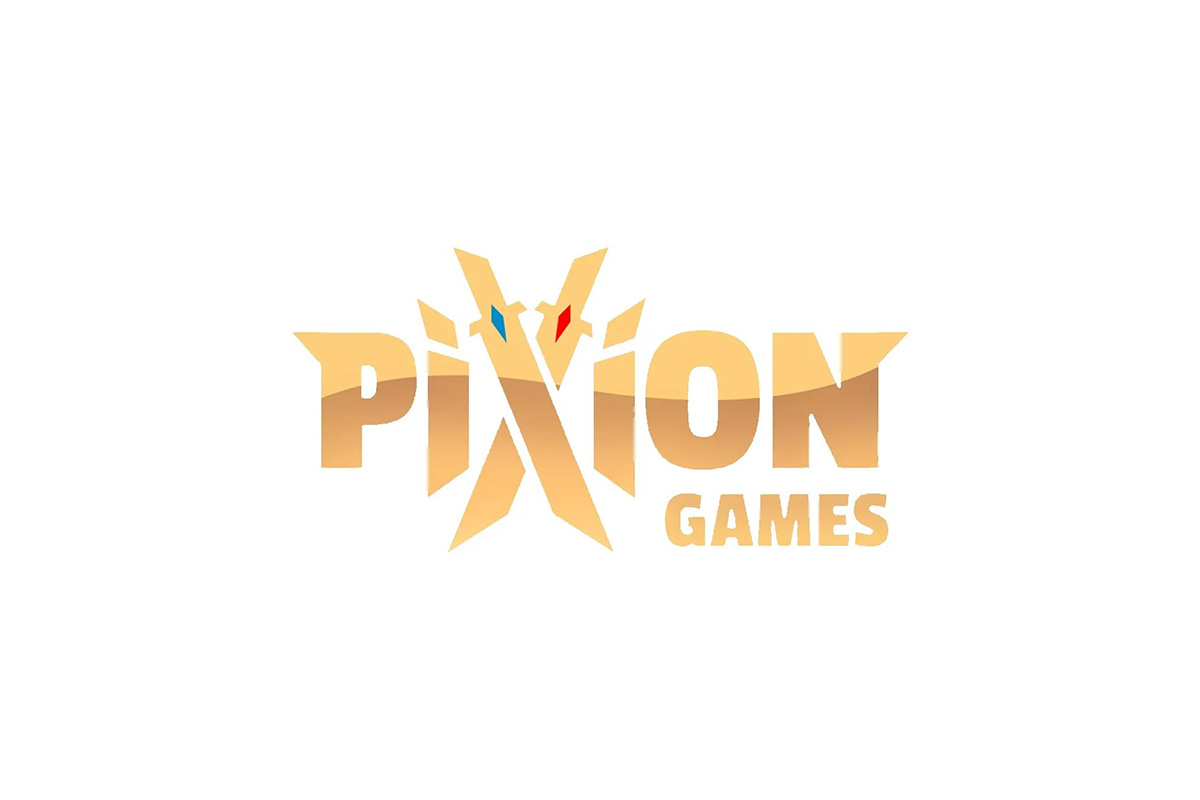 Reading Time:
2
minutes
Pixion Games has announced their first game, Fableborne, available from later this year. The London-based studio has formed to build competitive multiplayer mobile-first experiences that are accessible for everyone in bitesize sessions.
The game, which has been under development for more than 18 months, is an action RPG blended with strategic base building, created by seasoned industry veterans with experience at leading studios and publishers including Konami, Blizzard, Riot, King, Sony, Wargaming, Pixonic, Ubisoft and NCSOFT to name a few. Over the last two-and-a-half years, Pixion Games has been prototyping, testing, and killing games multiple times to validate the fun gameplay, before turning it into the extensive production that Fableborne has become today.
Fableborne's core gameplay loop is easy to pick up and does not requires a huge time investment, but still provides a deep and engaging experience to keep players challenged.
Introducing Lunchtime Esports
With Fableborne, Pixion is introducing a new category of competitive play, "Lunchtime Esports", a unique concept that brings the world of esports to everyone at their own pace. Living under the "Pixion League" banner, the experience takes an asynchronous approach, meaning competitive play happens whenever suits the player, all in-app.
Unlike traditional esports, the easy to pick up nature of Fableborne means that even players with little time can enjoy the game and reap the rewards of competitive play. However, the depth and complexity deliver an engaging ongoing challenge as players explore the lore and venture into the mysterious Shatterlands at their own pace, building their standing in the "Pixion League" as they go.
Play to Own in Fableborne
"Play to Own" disrupts the usual "Pay to Win" and "Play to Earn" models in mobile and blockchain gaming. In Fableborne, players can acquire digital assets through a direct purchase, or by playing and accumulating rewards in Pixion League. By making Heroes and many more aspects of the game NFTs, Pixion is giving players an option to truly own their customised Heroes, islands and other in-game items, making players' investment valuable without requiring them for progression.
Ultimately, Pixion wants to create a fairer economy by making NFTs more accessible to all players. In this case, players can start playing for free, progress, gain rewards and claim their NFTs. Pixion aims to drive a strong, player-powered game economy that is meaningful and engaging for all levels of player.
"Fableborne is a competitive mobile-first multiplayer game, but it doesn't demand an unreasonable amount of players' time. Players can have a fun, rewarding and enriching experience, battling other players or completing quests, creating smart and powerful strategies over their lunch break or as they travel. We all know the struggle of finding the time to have satisfying gaming experiences and keeping up with the competition. Fableborne is the antidote to this – a new category of esports games that fits around your lifestyle and plays the way you want it to," Kam Punia, Founder and CEO of Pixion Games, said.
Global Esports Tour 2022 Season Heads Around the World with a $1M+ Prize Pool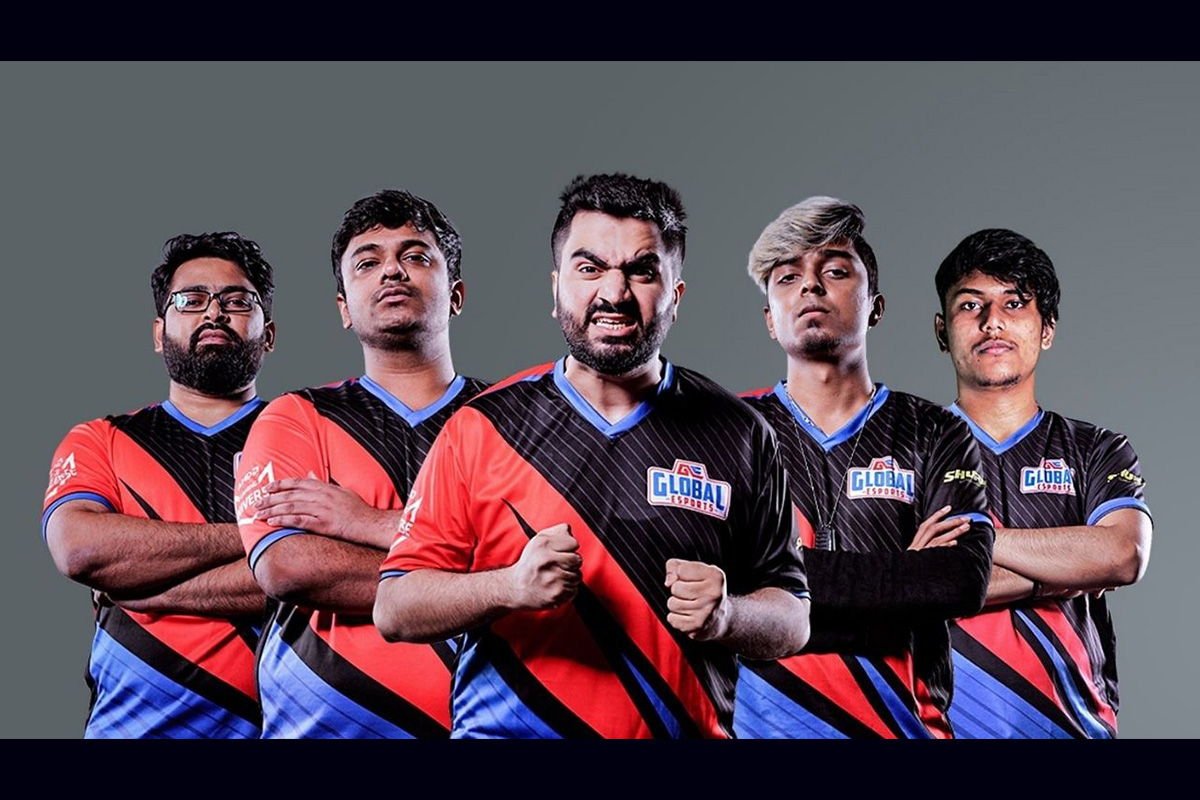 Reading Time:
< 1
minute
Following the success of the 2021 Season, the Global Esports Tour returns for its second season, with Dubai kicking off the 2022 Season of the professional esports tournament. The GET will commence this June 9-11 as part of Dubai's EMG 2022 Esports Festival, organised by the Esports Management Group (EMG).
The GET comprises a series of competitions staged across key global cities throughout the year. Each tournament stage will showcase a unique esports title. The first of this year's GET series will be played on CS:GO. The GEF has established a total prize pool of $1 million+ this season.
"With more than 500 million fans for our inaugural Global Esports Games in Singapore in December, the second season of the Global Esports Tour 2022 is set to be epic as players, athletes and fans return to live events around the world. We are hyper-focused on presenting powerful opportunities on the best stages in the world as the GET 2022 is locked in for our #worldconnected community to meet, play, compete and connect live in person," Paul J. Foster, CEO of the GEF, said.
Following the recently concluded Expo 2020 Dubai, Dubai kicks off the GET world tour across key global cities this year and will be the first of a series of global esports events in the GEF 2022 calendar.
The GEF #worldconnected community will head to Birmingham on August 6-7, 2022, for the first-ever Commonwealth Esports Championships; and Istanbul 2022 Global Esports Games in December.
NuxGame Improves Its Sportsbook Solution Performances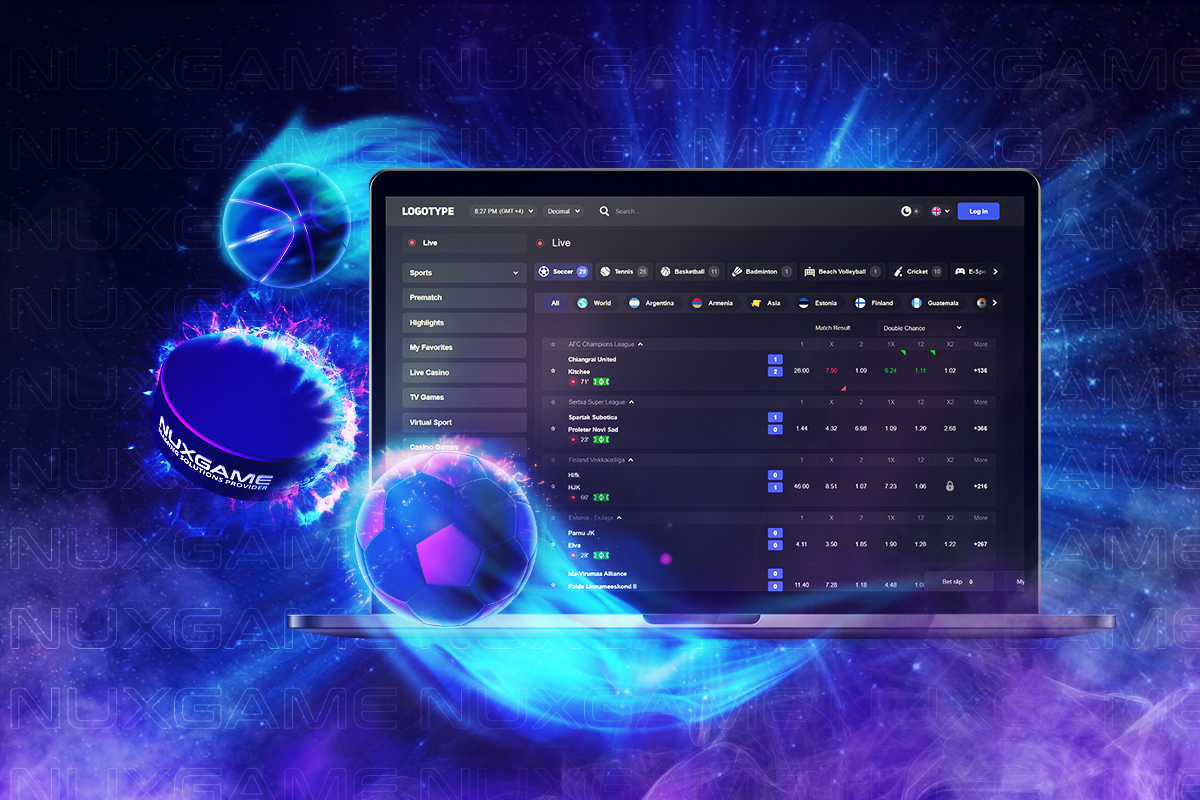 Reading Time:
2
minutes
NuxGame updates its bookmaker software for sportsbook platforms. The software has every component and integration required for business operating. Now, bookmakers can take an equipped sportsbook component for installation to their websites to provide their customers with new features.
With NuxGame sports betting software, bookmakers can now give punters pre-match and live wagering on over 70,000 sporting events every month. NuxGame software contains every major tournament, top league, and every other notable sporting event to attract punters.
The sports NuxGame offers are Tennis, American Football, Futsal, Soccer, Table Tennis, Basketball, Rugby, AFL, Baseball, Volleyball, Cricket, Handball, Boxing, Darts, and so on.
Besides that, NuxGame is a solution for every top eSports league which includes Rainbow Six, League of Legends, CS GO, Valorant, Overwatch, and much more.
One of the many advantages of the company's solution is the advanced betting odds system. NuxGame offers over 600 unique types of odds which are viewable in Fractional, Decimal, or American format. In addition, NuxGame renders comprehensive guiding principles to bookmakers. These principles make the integration process quick and without complications.
NuxGame solutions give the platform that comprises user management, sports, finance, risk and odd management, and so on. That aside, NuxGame offers the sports wagering API which makes the integration of any sport possible.
Turnkey is a NuxGame solution providing a complete gaming platform with accessible website frameworks, premier customized odds, thousands of casino games, an adjustable bonus system, and so much more.
Sport Engine is the solution giving betting odds core to make possible for clients to build their own platform considering their personal views on what their brand will be.
Retail is a software solution for land-based bookie business. It provides bookmakers with a live monitor solution, a user-friendly platform, and powerful admin panels.
NuxGame is an iGaming provider offering fully-fledged sportsbook solutions for a successful bookmaker business.