Raptor PR wins trio of clients across gaming, metaverse & NFT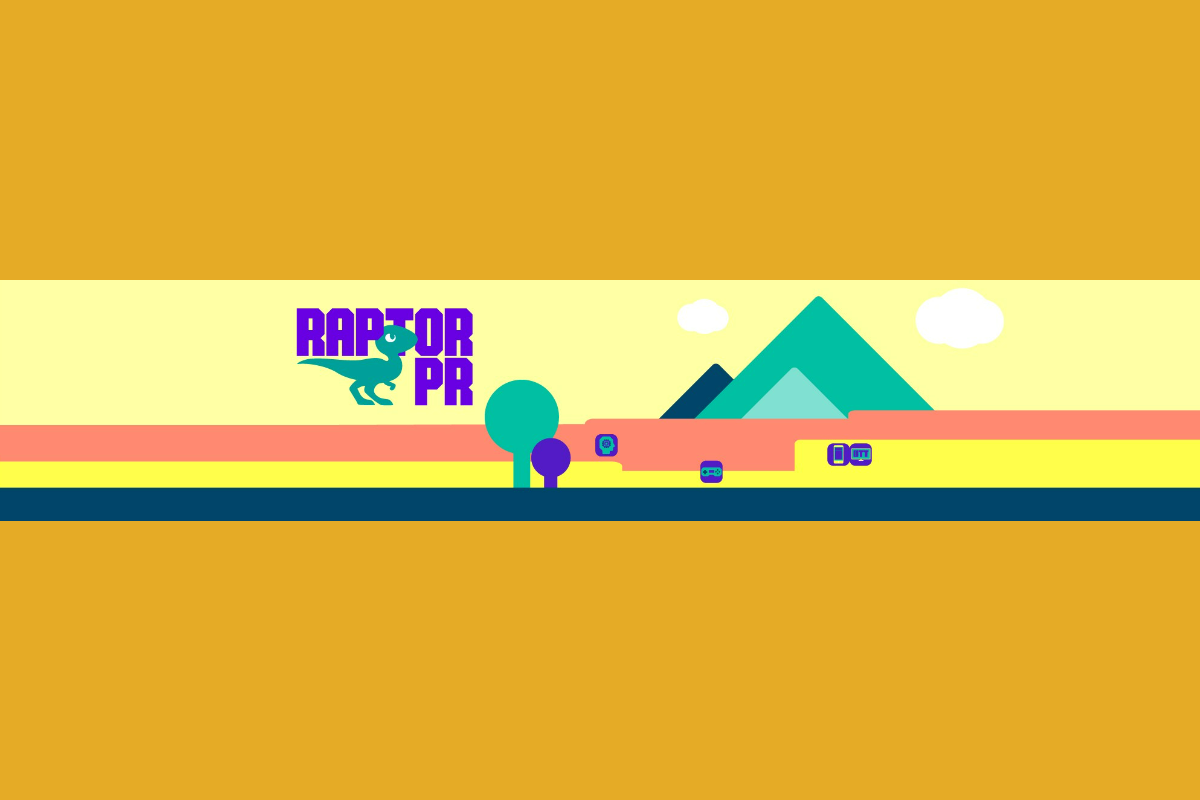 Reading Time:
3
minutes
Raptor PR – the digital communications agency for video games, media and metaverse brands – is kicking off 2022 in style with a trio of new industry-leading clients:
Dubit – a renowned games studio, developer of virtual worlds and creator of branded metaverse content such as esports, concerts and fashion shows;

Gismart – a developer and publisher of app store topping mobile games and entertainment apps which recently reached the one billion downloads milestone;

Fancy Bears – a PFP (personal profile picture) NFT metaverse project.
Rana Rahman, Founder and MD of Raptor PR, commented:
"Raptor PR is at the bleeding intersection of video gaming, media and the metaverse – which are the recession-proof, high growth tech industries of the next decade and beyond. Having witnessed the chaos of the early days of the internet, Raptor PR is wholly committed to creating hyper-targeted fame for ambitious tech clients who are imbued with authenticity and integrity at every touch point."
In December 2021, Raptor PR worked with Dubit to announce the studio's $8M USD funding. Dubit is a bonafide world leader in creating experiences in virtual worlds such as Roblox, which has 50 million daily users. Raptor PR is developing a laser-focused communications campaign to further establish Dubit's position as the gateway for brands looking to enter the metaverse today, targeting tier one video gaming, media, advertising, business and technology vertical media channels.
Matthew Warneford, CEO and Co-founder of Dubit, commented:
"Team Raptor offers Dubit and its associated brands a unique mix of senior and diverse industry talent, and extensive experience in b2b communications in online gaming, advertising, business, technology and Web3. They're an agency expressly built to support companies like Dubit, because high quality coverage in the right places has a proven and meaningful impact on business outcomes."
Raptor PR will further consolidate Gismart's reputation as a world-class developer and publisher of hit mobile gaming and lifestyle apps. Team Raptor is leading on global communications messaging, positioning and thought leadership strategy, helping to directly influence Gismart's ambitious growth strategy for 2022, targeting a diverse array of stakeholders including entrepreneurs, developers, publishers, gamers and lifestyle audiences.
Lana Meisak, VP, Business Development and Marketing at Gismart, commented:
"Once again, we're pleased to be picking up communications strategy and tactical activation with 'Rana Raptor' and his talented team, as they have a clear track record for success in gaming and tech industries. The nerdy team of Raptors has already hit the ground running during January 2022, and we can't wait to see how the year unfolds with this dream team of comms pros."
Completing its roaring start to the year, Raptor PR will also turn its attention to the nascent PFP NFT industry by raising awareness of Fancy Bears – the latest project from Polish metaverse platform, Fanadise. The limited edition Fancy Bears NFT collection sold out in just eight minutes in its pre-sale with holders benefiting from a range of incentives from personalised merchandise, profit-shares from its DAO Fund, events, prize draws and exclusive NFTs from ambassadors such as Jay Alvarez and Floyd Mayweather. Raptor PR will drive the project's positioning as the European version of the Bored Ape Yacht Club, boosting the resale value and highlighting the benefits for holders.
Bartek Sibiga, Co-founder of Fanadise and Fancy Bears Metaverse added:
"The Metaverse and PFP NFT market are exploding right now and we knew we needed to capitalise on these opportunities. As a start up we work at speed and so it's important to have an agency team that can work at our pace, spot great opportunities, pivot and act with autonomy. We know that Raptor has a great reputation for building tech brands that are constantly innovating and so they are a great fit for us."
BetGames Will Start Accepting Fasttoken (FTN) as a Supported Cryptocurrency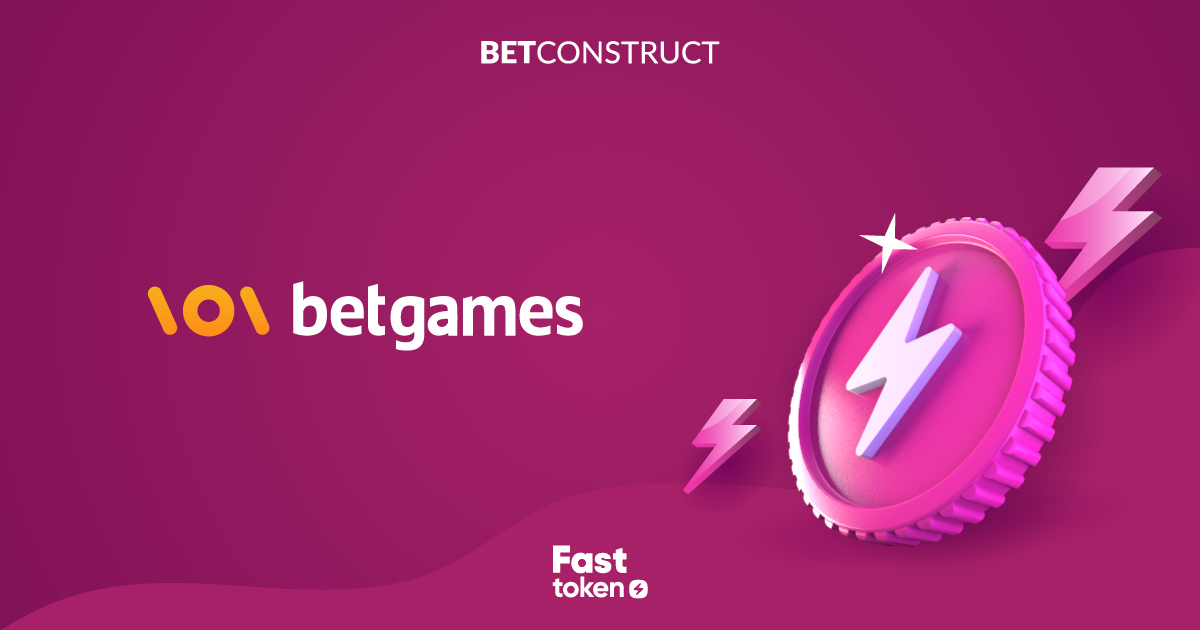 Reading Time:
< 1
minute
BetConstruct is pleased to announce that BetGames, the leading provider of premium gaming solutions, is planning to add FTN to the list of supported cryptocurrencies.
FTN is the official cryptocurrency of the Fastex ecosystem as well as the adopted cryptocurrency of the leading betting and gaming software provider BetConstruct.
The inclusion of FTN in BetGames's supported cryptocurrencies will start from January 26th.
To learn more details about FTN, feel free to visit the website www. fasttoken .com.
Game Wave Festival invites everyone to watch the live broadcast of Nordic Game Discovery Contest Grand Finals!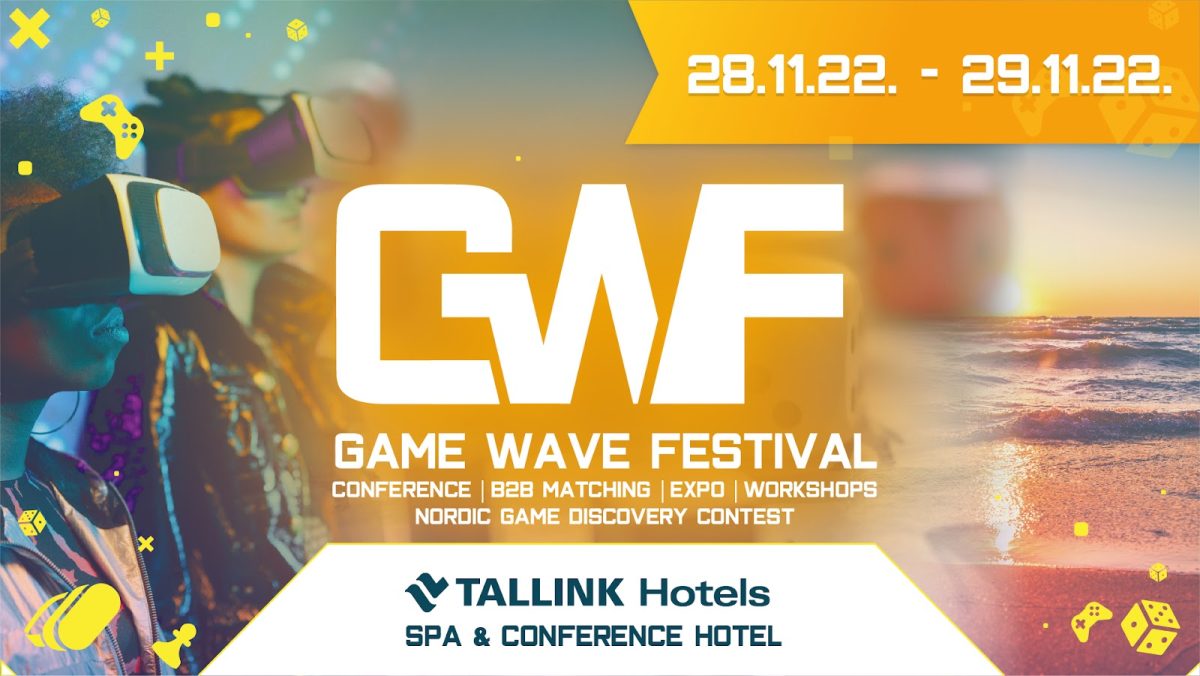 Reading Time:
< 1
minute
Game Wave Festival announces that it will broadcast Nordic Game Discovery Contest (NGDC) Grand Finals November 28 at 19:00 – EET (18:00). Everyone can join for free on Nordic Game Vimeo channel and Game Wave Festival YouTube channel.
Three days left to the Game Wave Festival and those who are not in the travel mood, can join online sessions as well as have the opportunity for one-on-one meetings. Register with Black Friday 30% off promo code (WHITEFRIDAY) at https://www.gamewave.eu/ and meet 35+ speakers who will share the knowledge on various gaming industry relevant topics.
In addition to that, on-site and online participants will be able to join Panel Discussions, Workshops and Nordic Game Discovery Contest Grand Finals. Right after NGDC Grand Finals kicks off the Game Night – Open Microphone event. Everyone will have a chance to go in front and present a game, service or talk about actual topics! See the full agenda here: https://www.gamewave.eu/agenda
SuperGaming and Google Cloud Collaborate to Empower Game Developers with a SuperPlatform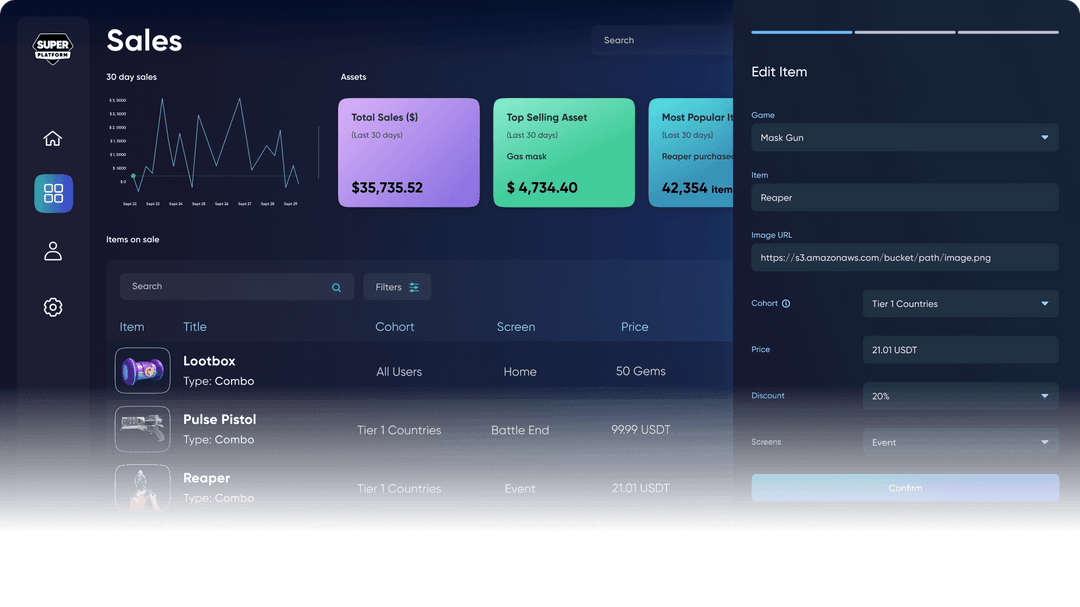 Reading Time:
2
minutes
Leading Indian game developer SuperGaming has chosen Google
Cloud to bring its best-in-class live-ops engine, SuperPlatform, to game developers the world
over. This will empower game developers to make better games with battle-tested cloud
infrastructure that currently powers all of SuperGaming's efforts. This includes PAC-MAN, which
has more than one billion downloads across all storefronts, and its multiplayer shooter
MaskGun, which has more than 65 million players.
SuperPlatform will run on Google Cloud and will enable game developers to manage live ops,
matchmaking, player progression, player data, analytics, monetization systems, server scaling,
sales, and merchandising. It also integrates with popular game development platforms.
"The SuperPlatform is at the core of what makes our games tick," says Roby John, CEO and
co-founder, SuperGaming. "It's been made by game developers, for game developers, and after
years of iteration, finesse, and supporting some marquee games like PAC-MAN, we felt it's the
right time to share it with more game developers. Google Cloud's reach, technical expertise, and
best-in-class infrastructure made it an obvious choice as our partner to bring this to market."
SuperPlatform is a SaaS (software as a service) and will be an ISV (independent software
vendor) running on Google Cloud, which provides secure, scalable, and sustainable
infrastructure that will enable more game developers to access SuperPlatform at scale.
"Gaming is a big focus for Google Cloud. We have scaled our global investments in this space
and are excited about the response we are getting from the market. " says Bikram Singh Bedi,
managing director, Google Cloud India. "Advancements like the SuperPlatform are welcome
additions to an ever-evolving ecosystem. With Google Cloud's infrastructure that enables
developers to build at scale and SuperGaming's pedigree in gaming, we can really drive impact
and innovation and see more games come out of India."
"By working closely with Google Cloud engineers and SDKs, a lot of our initial friction was
eased," says Navneet Singh Waraich, chief technology officer and co-founder, SuperGaming.
"One key for us and our SuperPlatform customers is choice, and the ability to migrate our entire
orchestration as needed for cost-effectiveness without disrupting the game client or server
integrations on the frontend. This was a major plus for choosing to build our current stack on
Google Cloud."
In addition to this, upcoming SuperGaming titles such as Indo-Futuristic battle royale, Indus and
Tower Conquest Metaverse Edition will also run on Google Cloud.