Raptor PR wins trio of clients across gaming, metaverse & NFT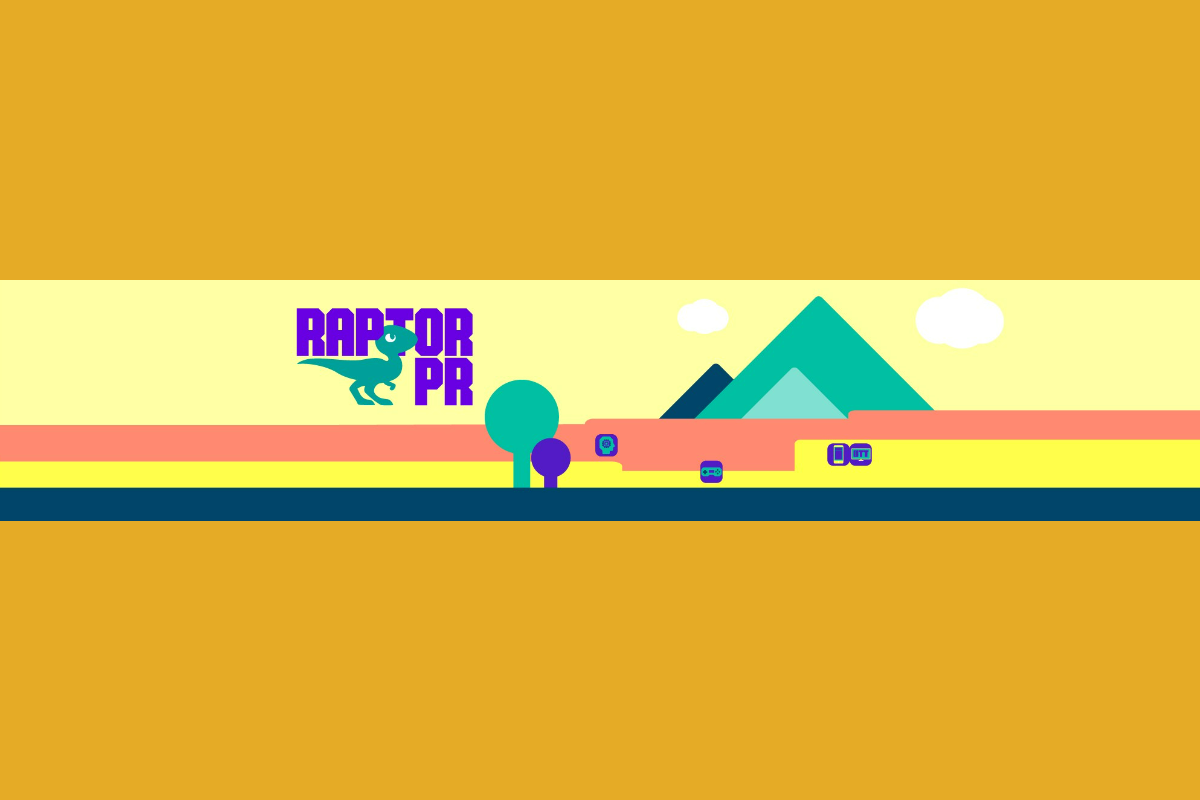 Reading Time:
3
minutes
Raptor PR – the digital communications agency for video games, media and metaverse brands – is kicking off 2022 in style with a trio of new industry-leading clients:
Dubit – a renowned games studio, developer of virtual worlds and creator of branded metaverse content such as esports, concerts and fashion shows;

Gismart – a developer and publisher of app store topping mobile games and entertainment apps which recently reached the one billion downloads milestone;

Fancy Bears – a PFP (personal profile picture) NFT metaverse project.
Rana Rahman, Founder and MD of Raptor PR, commented:
"Raptor PR is at the bleeding intersection of video gaming, media and the metaverse – which are the recession-proof, high growth tech industries of the next decade and beyond. Having witnessed the chaos of the early days of the internet, Raptor PR is wholly committed to creating hyper-targeted fame for ambitious tech clients who are imbued with authenticity and integrity at every touch point."
In December 2021, Raptor PR worked with Dubit to announce the studio's $8M USD funding. Dubit is a bonafide world leader in creating experiences in virtual worlds such as Roblox, which has 50 million daily users. Raptor PR is developing a laser-focused communications campaign to further establish Dubit's position as the gateway for brands looking to enter the metaverse today, targeting tier one video gaming, media, advertising, business and technology vertical media channels.
Matthew Warneford, CEO and Co-founder of Dubit, commented:
"Team Raptor offers Dubit and its associated brands a unique mix of senior and diverse industry talent, and extensive experience in b2b communications in online gaming, advertising, business, technology and Web3. They're an agency expressly built to support companies like Dubit, because high quality coverage in the right places has a proven and meaningful impact on business outcomes."
Raptor PR will further consolidate Gismart's reputation as a world-class developer and publisher of hit mobile gaming and lifestyle apps. Team Raptor is leading on global communications messaging, positioning and thought leadership strategy, helping to directly influence Gismart's ambitious growth strategy for 2022, targeting a diverse array of stakeholders including entrepreneurs, developers, publishers, gamers and lifestyle audiences.
Lana Meisak, VP, Business Development and Marketing at Gismart, commented:
"Once again, we're pleased to be picking up communications strategy and tactical activation with 'Rana Raptor' and his talented team, as they have a clear track record for success in gaming and tech industries. The nerdy team of Raptors has already hit the ground running during January 2022, and we can't wait to see how the year unfolds with this dream team of comms pros."
Completing its roaring start to the year, Raptor PR will also turn its attention to the nascent PFP NFT industry by raising awareness of Fancy Bears – the latest project from Polish metaverse platform, Fanadise. The limited edition Fancy Bears NFT collection sold out in just eight minutes in its pre-sale with holders benefiting from a range of incentives from personalised merchandise, profit-shares from its DAO Fund, events, prize draws and exclusive NFTs from ambassadors such as Jay Alvarez and Floyd Mayweather. Raptor PR will drive the project's positioning as the European version of the Bored Ape Yacht Club, boosting the resale value and highlighting the benefits for holders.
Bartek Sibiga, Co-founder of Fanadise and Fancy Bears Metaverse added:
"The Metaverse and PFP NFT market are exploding right now and we knew we needed to capitalise on these opportunities. As a start up we work at speed and so it's important to have an agency team that can work at our pace, spot great opportunities, pivot and act with autonomy. We know that Raptor has a great reputation for building tech brands that are constantly innovating and so they are a great fit for us."
BlueChip Partners Expands to Bangladesh: Unlock New Traffic Opportunities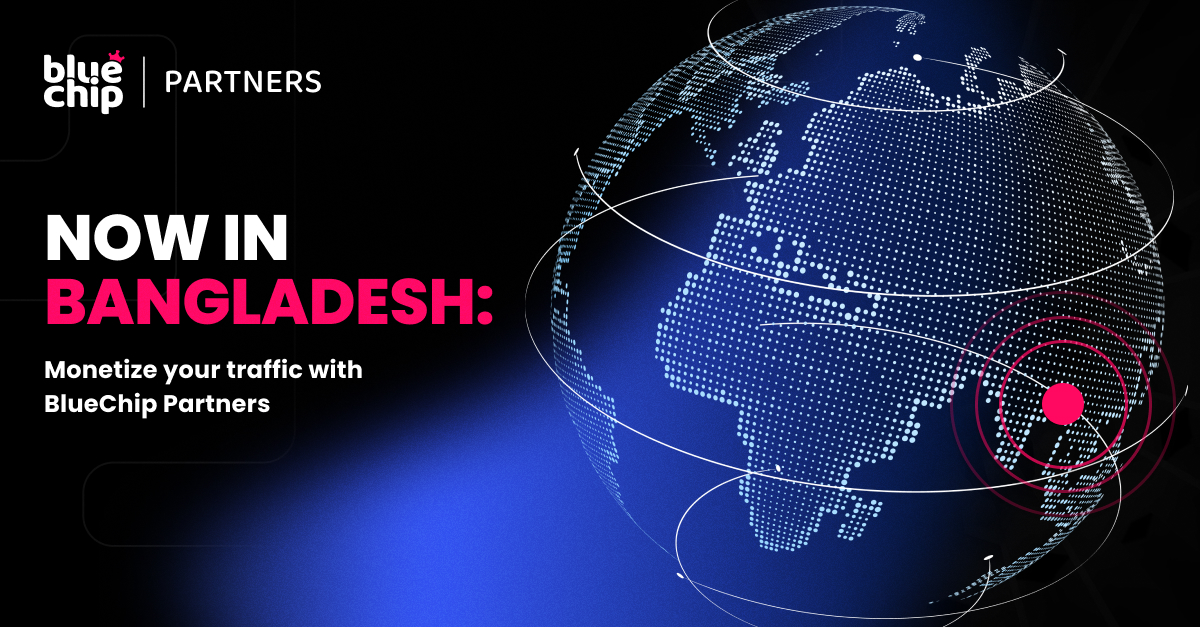 Reading Time:
2
minutes
BlueChip Partners is now welcoming traffic from Bangladesh. As the brand continues to grow, this new geographic expansion comes at a time when we're prepared to tackle fresh market challenges. Our successful track record in the Indian, Canadian, and European markets made this expansion a logical next step.
The Bangladesh gaming market presents unique opportunities for BlueChip Partners and webmasters looking to benefit from this untapped domain.
With Bangladesh currently investing in its tourism sector and sports infrastructure and boasting a population of 160 million, there's immense potential for new gaming ventures. The country's commitment to enhancing its digital infrastructure and emerging focus on sports suggest a promising surge in betting popularity soon.
Given the nascent state of this market, there are diverse strategies to drive traffic. An array of sources can be utilized to achieve optimal results. Collaborating with BlueChip Partners ensures that this growth is complemented with lucrative rewards.
We offer our partners enticing deals, diverse profit models, and a comprehensive starter pack tailored for the target audience. The no negative balance carryover is a standout feature, allowing webmasters to experiment with different traffic strategies.
"Entering new markets is always an endeavor, particularly if they're unfamiliar with gambling. But we're optimistic about the growth potential. Armed with a top-tier product and our in-depth expertise, we're poised to capture this market segment and ensure profitability for our partners. Now's the ideal time to come aboard and dominate the market together!" — Bogdan Kuiantsev, Head of BlueChip Partners, commented.
BlueChip Partners is the exclusive affiliate program for BlueChip Casino & Sportsbook. Since its inception in June 2022, it has successfully collaborated with over 1000 partners, and the network keeps expanding. BlueChip Partners welcomes traffic from India, Canada, Finland, and Bangladesh across the Casino and sportsbook verticals. For us, the quality of cooperation always trumps sheer numbers. This philosophy underpins our commitment to forging lasting, mutually beneficial partnerships ensuring flexibility in offers, calculations, and tailored materials.
AdInMo powers-up to advance player-first in-game advertising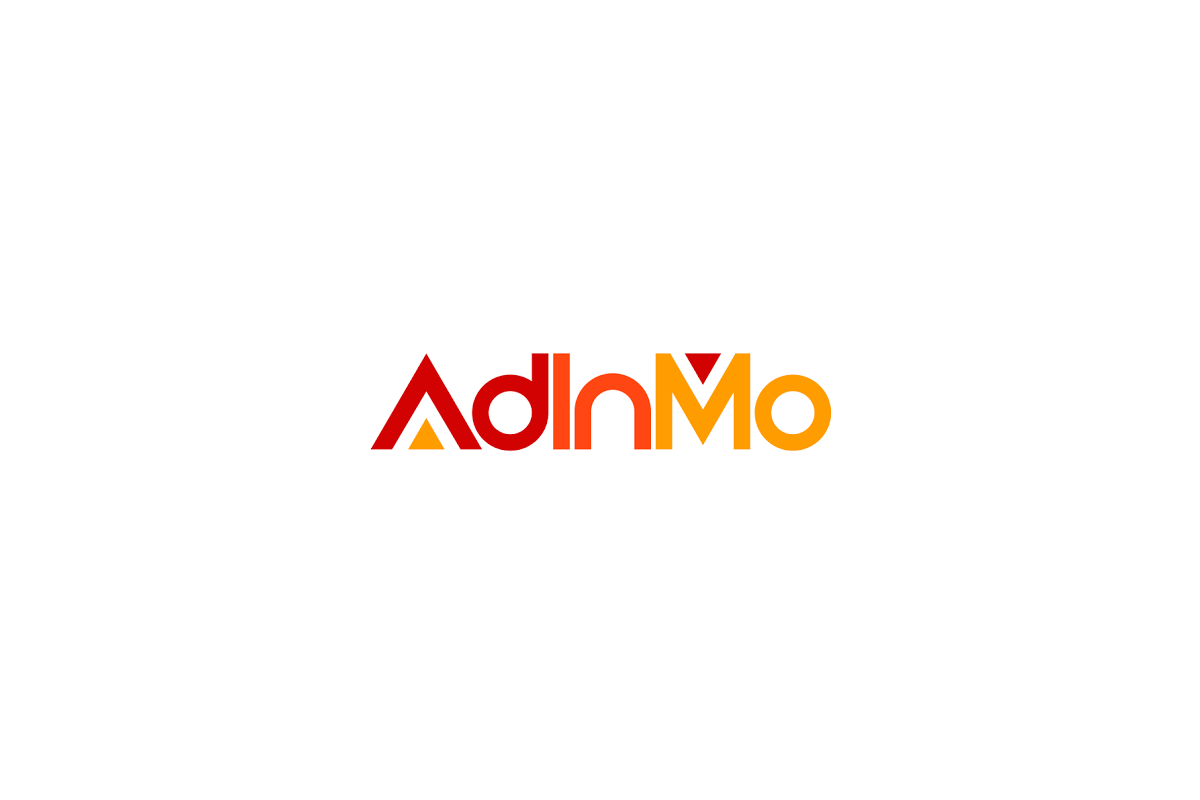 Reading Time:
2
minutes
AdInMo, the mobile in-game advertising platform that gets brands into games in a way that players love, has expanded its product team with the appointment of Samuel Siqueira as Director of Data Science and Meraj Kunarajah as Strategic Advisor. Both come from DSP MediaMath and boast years of adtech and buy-side expertise.
The appointments are timed perfectly as AdInMo's platform pulls further ahead to enrich both its targeting and pioneering audience insights. Its big data solutions are already helping brands and agencies innovate with non-interruptive in-game ad formats while navigating user-tracking changes in the programmatic ecosystem.
Joanne Lacey, COO, of AdInMo said: "In-game advertising is the most innovative emerging ad format because it offers context, audience diversity and incremental reach. AdInMo already collects billions of contextual and behavioural first party data signals to better understand different player audiences that can be reached via mobile games.
Sam and Meraj's data and buy-side expertise will help us build out our measurement and addressability solutions that are so crucial for advertisers as the clock ticks on cookie deprecation. We are delighted to welcome them both to Team AdInMo."
Samuel will be responsible for AdInMo's player insights strategy and will be part of the team focused on data management and reporting, helping brands target the right audiences in a privacy-first way through in-game advertising.
Meraj, former Senior Director and part of the EMEA Leadership Team at Mediamath, is helping AdInMo hone its product and market strategy to meet the buy-side expectations of brands, agencies and DSPs when it comes to emerging ad formats while also championing AdInMo's player-first purpose.
MY.GAMES Announces Change in Leadership: Elena Grigorian Appointed as New CEO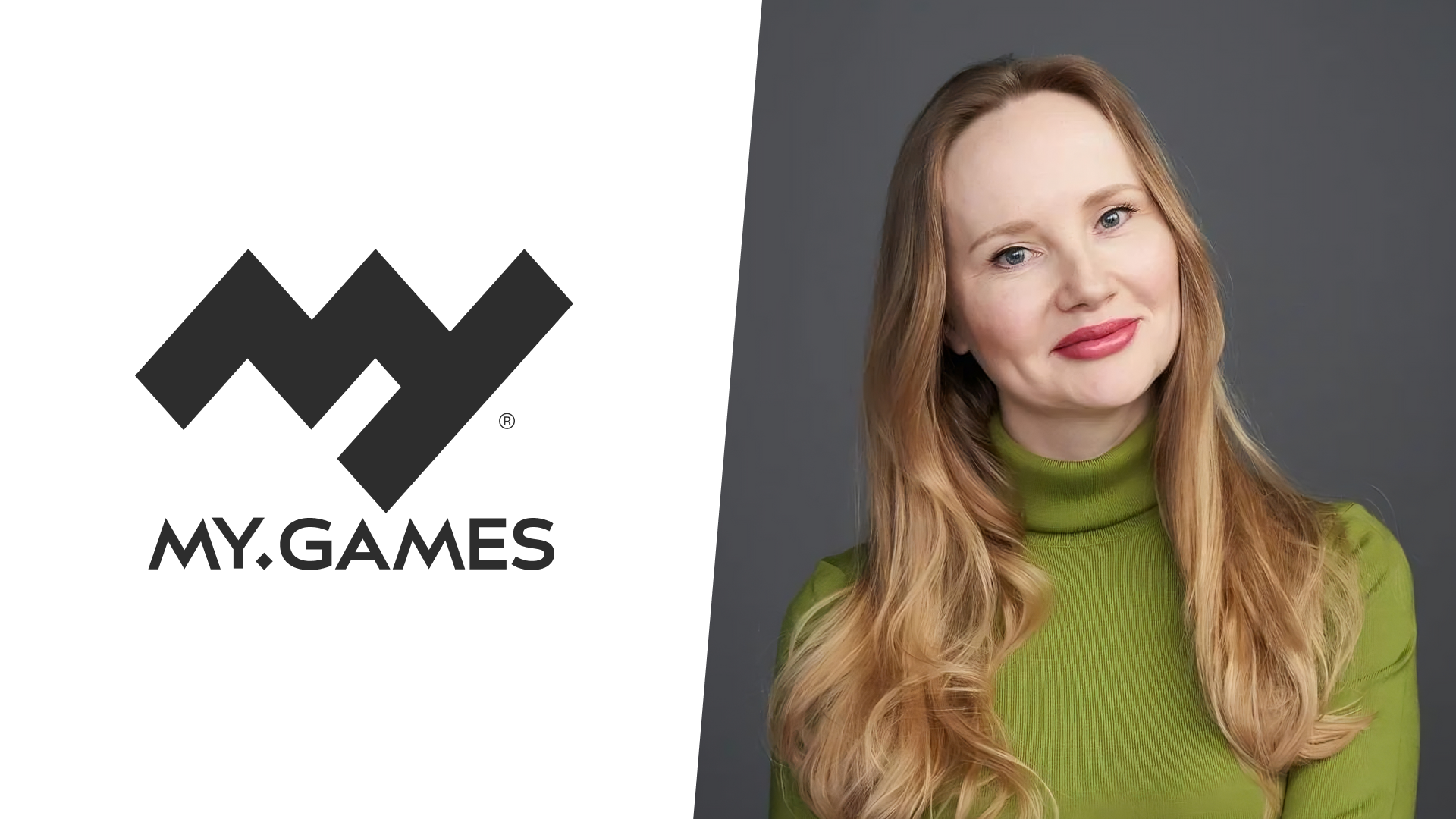 Reading Time:
2
minutes
MY.GAMES, the European video game publisher and developer headquartered in Amsterdam, announces that Elena Grigorian has been appointed as the company's new Chief Executive Officer, effective as of today, having previously served as MY.GAMES Chief Strategy Officer. Vladimir Nikolsky, co-founder and current Chief Executive Officer, has stepped down from his CEO role, transitioning his responsibilities to a new successor.
"A year ago, we completed a deal that significantly changed the course of the company and brought it to new heights. Despite the challenges, not only did MY.GAMES meet all the business goals of the first year after the deal, but also expanded its global footprint and has continued to delight players around the world with new immersive gaming experiences. And now, having fulfilled all the exit commitments set out a year ago, I am handing over the helm to a new captain. I'm glad to introduce Elena as the new CEO in accordance with the succession plans agreed with our shareholder when we embarked upon the company's business restructuring. Her exceptional qualities, which encompass her management skills, deep experience in international business, strong strategic vision, creativity, and inspirational leadership make her the perfect fit for this role," said Vladimir Nikolsky.
Elena Grigorian has been an integral part of MY.GAMES since its inception, first serving as Chief Marketing Officer. With over two decades of experience in the gaming industry, including eight years in a top position at Disney's video games unit, Elena is widely recognized as an expert in marketing and strategic management. Under Elena's leadership, MY.GAMES has achieved remarkable milestones. She assembled a marketing team, which was instrumental in realizing the full potential of more than 70 of the company's games, leading to a staggering 14-fold increase in effective marketing investments and a fourfold growth in the company's business. Elena has overseen the strategy, investments, and marketing segments within MY.GAMES and played a pivotal role in developing positioning strategies and communications to promote gaming projects in key markets, including Europe, Asia, and the United States.
Elena Grigorian, the newly appointed CEO, commented on her new role: "I am thrilled to step into my new role as CEO of MY.GAMES. Over the past year, our company has set out on a remarkable journey, marked by the opening of new offices and markets, the launch of innovative products, the execution of large-scale campaigns, and the establishment of significant partnerships. Our commitment to growth remains unwavering, and we have a host of exciting titles and announcements in store for the future. Looking ahead, 2024 is poised to be an even more monumental year for us."
Throughout the past year and following the shareholder change and business restructuring, MY.GAMES expanded its presence by opening new offices and hubs in the UAE, Serbia, Georgia, and Armenia. The company unveiled exciting titles, including War Robots: Frontiers (early access), Little Big Robots, and HAWKED (open beta), among other captivating mobile games. Key products within the company's portfolio, such as Rush Royale, War Robots, Hustle Castle, Left to Survive, and Grand Hotel Mania, achieved substantial growth in revenue and installations. For instance, Rush Royale achieved over 63 million installs and generated $230 million in revenue, while War Robots boasts a remarkable milestone of over 250 million registered players and lifetime gross revenue exceeding $750 million since its launch. MY.GAMES actively supports the growth of local gamedev communities and holds membership in core industrial associations including The Association for UK Interactive Entertainment (UKIE), TechIsland (Cyprus), and the Dutch Gaming Association.