WePlay Academy League Season 3 will be held online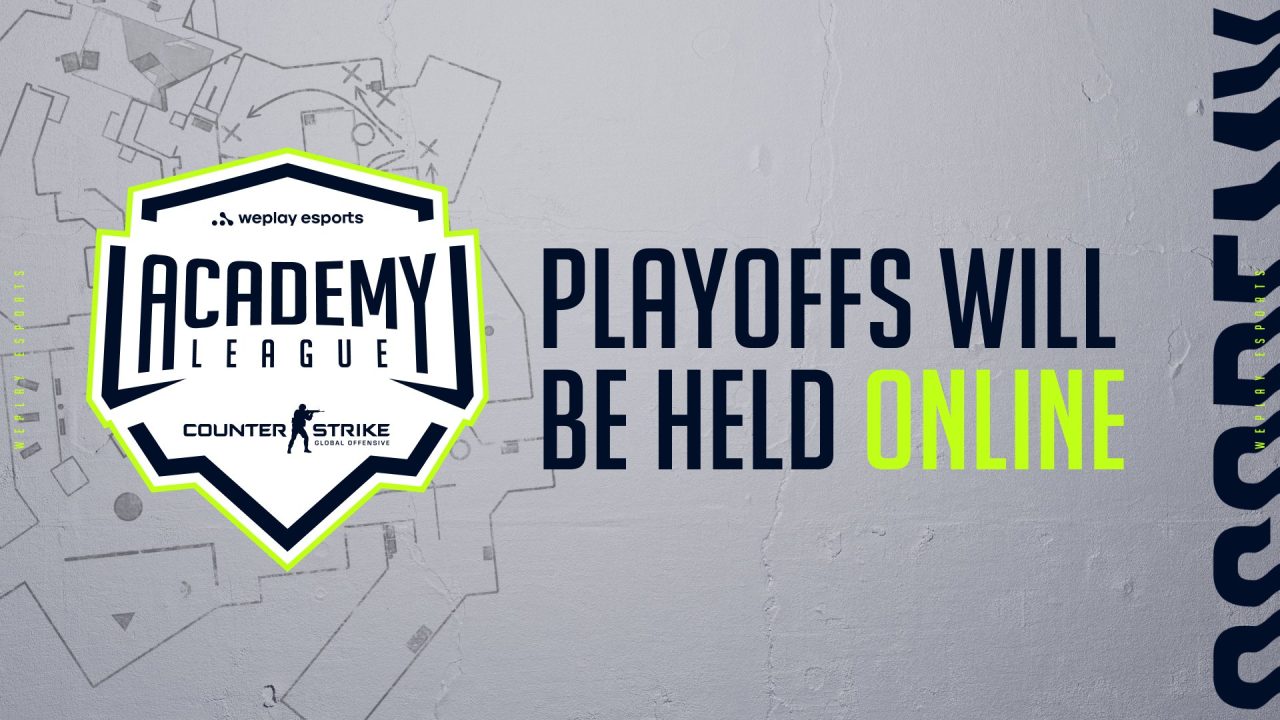 Reading Time:
< 1
minute
Information on the playoff games format of the project's third season.
On February 11, the final stage of the WePlay Academy League Season 3 will begin. This season, the playoffs will be held online: all teams will play remotely, as they did during the group stage. This decision has been agreed with all participating organizations. You will be able to watch the participants' games in English and Russian online: on Twitch (EN, RU) and YouTube (EN, RU).
The geopolitical issue on the Ukrainian borders, which has been going on for several weeks, causes a lot of concern. The uncontrolled epidemiological situation with COVID-19 in the world, the daily introduction of new restrictions on international transportation also make logistics especially difficult. The safety of tournament participants, our employees and all stakeholders was, is and will be our priority.

Future trends in online bingo industry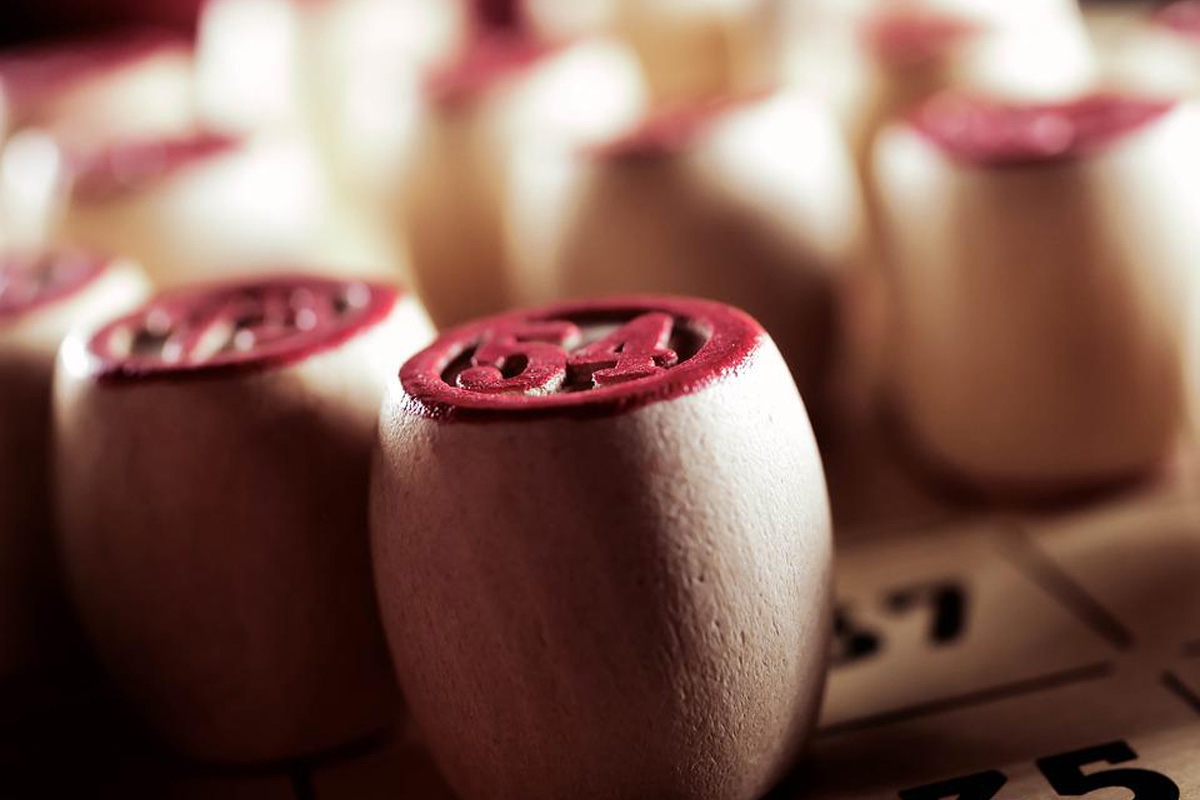 Reading Time:
3
minutes
The world of bingo has grown in recent decades. A few years ago, one could not imagine that such a classic game could be enjoyed on a computer screen or mobile phone—the number of providers willing to invest in this game increases annually. Even bingo sites not on GamStop welcome thousands of new players every day, and the frenzy is not expected to stop any time soon for a game that is nowadays considered part of online gambling.
Past and present of bingo
If we are to fully understand the road bingo is taking in the digital world, we have to go back to the past and see how bingo has become a staple in the world of gaming. The history of bingo dates back to the 16th century in Italy when the game In Gioconda del Lotto initially emerged. Later arriving and popularised by the nobility of neighbouring France, it wouldn't take long to spread to the rest of Europe in the 18th century.
Our current idea of bingo started in the 1920s in carnivals and fairs, and it only expanded after the 1960 Betting and Gaming act and the launch of Mecca Bingo. Bingo managed to adapt and thrive in the new digital market as the first bingo online game, Bingo Zone, launched in 1996. The game is undoubtedly one of the largest revenue generators in the UK due to the Gross Gambling Yield, generating 1 billion pounds between 2018-2019 alone, and the revenue figures keep rising. Online software development has benefited gaming sites, and bingo is no exception.
Digitalisation and innovations in bingo gaming
Bingo's online presence has only further popularised the game, allowing experienced players to enjoy playing wherever they please while introducing new players to the game. Through their favourite gaming sites online, UK bingo players are currently spoiled for choice in 2022 with a great selection of websites where anyone may enjoy a good round.
Remote gaming has risen exponentially from 2008 to the current decade. Even if the Covid-19 outbreak has dropped land-based betting, it doesn't show signs of stopping or of any drastic decline. Online gaming, bingo included, is here to stay. It is easy to see how further innovations and technological advancements improve the betting online gaming experience, amongst which bingo online is included for veterans and newcomers alike.
As technology advances, users will demand better quality gaming services and experiences. Software companies are partnering up with online bingo services for an enhanced and more personalised gaming experience, providing new themes and enticing offers to attract new players and retain existing ones. Players will start demanding better themes, animations, music, environments, and avatars to personalise their gaming experiences.
Some technologies, such as VR (Virtual Reality) and digital currency, are exciting news for bingo enthusiasts as these will enhance the bingo experience to uncharted territories.
VR is a technology that, through a headset, allows its users to enter and interact within a simulated environment alongside other players. This offers online bingo players the possibility of being transported into special online bingo halls catered to their tastes, giving players the feeling of actually playing bingo in their idealized place in the comfort of their living hall.
Cryptocurrency, mobile bingo and security measures
Even cryptocurrency is starting to be implemented into bingo gaming as certain casinos allow players to use digital currency to play. It is not difficult to imagine that this trend will continue to expand. It is only a matter of time for this to happen as digital currency becomes increasingly mainstream and more secure than traditional currency.
When considering technological advancements regarding bingo gaming, one may not ignore mobile technology that allows players to enjoy bingo games while on the move and wherever they may be, making gaming accessible to anyone interested. Many bingo sites are starting to update their online services to incorporate mobile compatibility to their games, thus offering bingo players a service that is accessible, entertaining and secure.
Casino security is another important gaming aspect that cannot be overlooked. As online gaming becomes increasingly popular, cyber-attacks designed to interrupt the gaming experience, steal money, or even hold a gaming site to ransom become more commonplace. Casinos are well-aware of this matter and are ensuring their security is constantly updated with proper software, well-trained staff, and strong firewall administration. As online gaming becomes more prevalent, online security services must update and evolve accordingly to ensure players are protected as they enjoy their favourite game.
Riot Games Announces the Return of the LEC Summer Finals in Malmö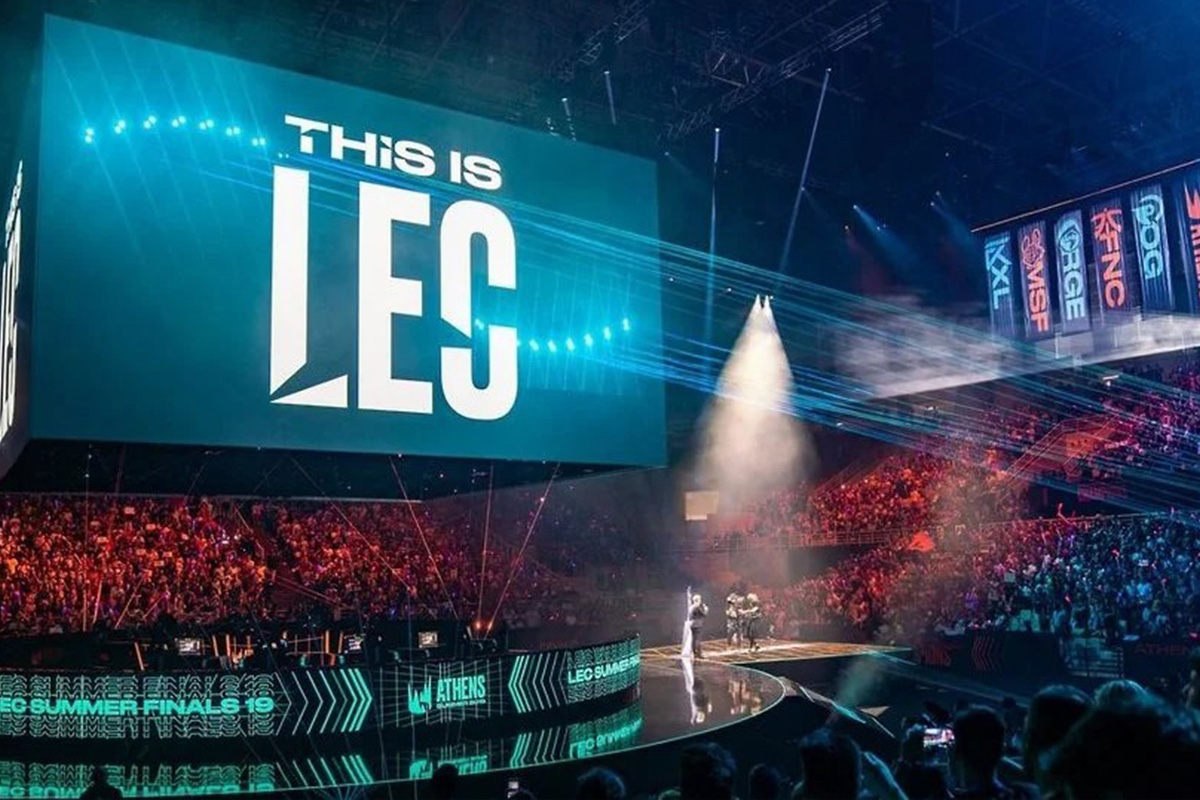 Reading Time:
< 1
minute
Riot Games has announced that the LEC Summer Finals will be taking place in Malmö, Sweden, from 10-11 September 2022. The event marks the return to live, in-person events after the industry was forced to online-only events over the past three years due to the COVID-19 pandemic.
The last time the Summer Finals made its way to an international live stage was at Athens in 2019. This year, all of the main action will be taking place at the Malmö Arena.
"We are absolutely thrilled to announce that we will be hosting our 2022 Summer Finals in Malmö, Sweden. Being the first roadshow we've hosted away from our Berlin studio in three years, we can't wait to give the fans an unforgettable experience. We're pleased to be working with the City of Malmö again and look forward to bringing the breathtaking atmosphere to their city," said Maximilian Schmidt, Head of League of Legends Esports in EMEA.
"We are incredibly proud to have the League of Legends European Championship in Malmö. This again shows that Malmö is an event and gaming city to be reckoned with," said Mats Schöld, Head of Events at Department of Leisure, Recreation and Sport at the City of Malmö.
GEF Reveals Innovation Showcase Partners for Commonwealth Esports Championship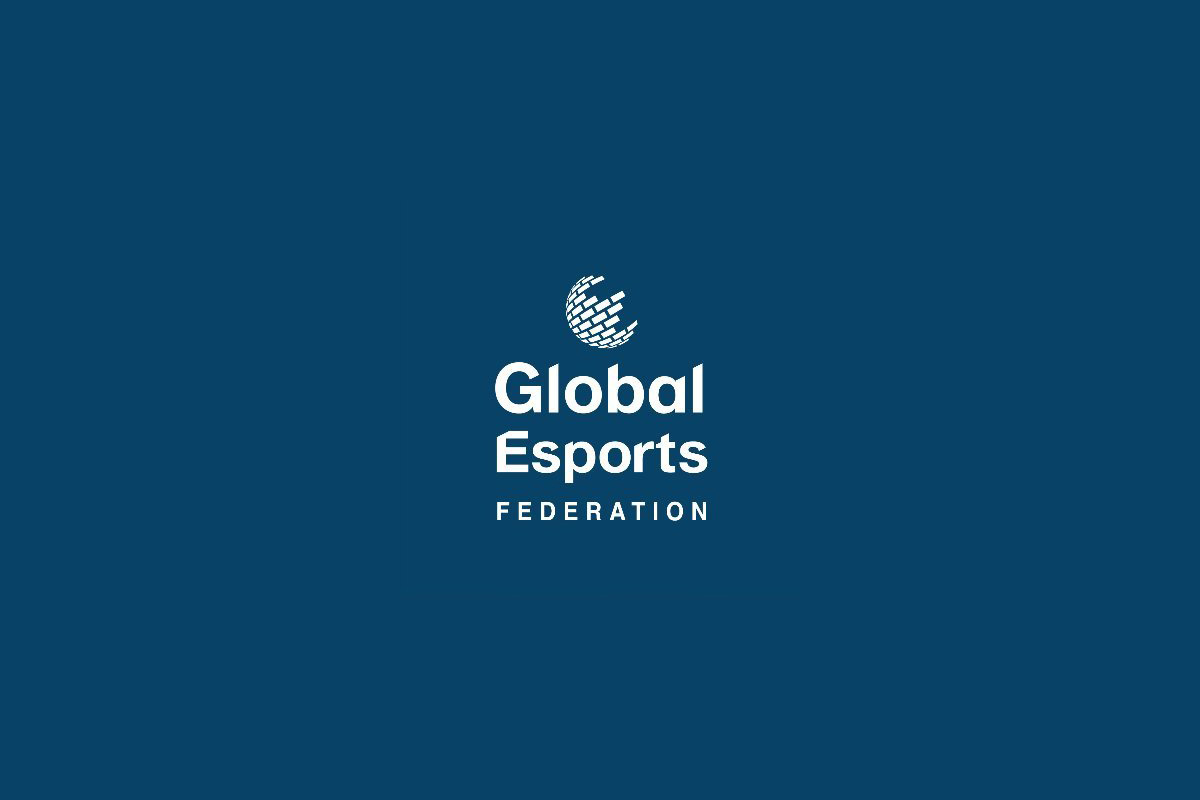 Reading Time:
2
minutes
The Global Esports Federation (GEF) has revealed that the forthcoming Commonwealth Esports Championships will feature a dedicated Innovation Showcase area, shining light on powerful Active Esports technologies that are leading in the convergence of esports and sport.
Three key presenting partners – Refract Technologies, Init Esports and the World Freestyle Football Association (WFFA) – have been confirmed for the Innovation Showcase, which will run during the #CEC2022 in Birmingham from 5-7 August 2022.
"The Innovation Showcase at the first-ever Commonwealth Esports Championships will provide a live, interactive opportunity for these leading partners to share their technology and innovations with the athletes and ticket holders. The Global Esports Federation is proud to provide this opportunity and forum to connect, discuss and share these innovations. Esports and its related sectors are built around communities, and we are proud to collaborate with leading innovators like Refract, Init Esports and the WFFA," Paul J. Foster, CEO of the GEF, said.
Refract Technologies, GEF's Global Partner for Interactive Technology, is a Singapore-based group of engineers, game producers, artists, and entrepreneurs with a deep passion for, and experience in the gaming and technology industries.
Refract will demonstrate AXIS, a proprietary real-time, full-body, motion-tracking solution offering untethered freedom of movement, turning the body into a real-time game controller. Players can use this to play FreeStriker, a first-person fighting game in a futuristic virtual arena. Refract will also be showcasing Tic Tac Bow, a new mobile archery game.
"Refract is thrilled to have this opportunity to showcase AXIS, our proprietary active gaming technology, as well as our game titles, at the first-ever Commonwealth Esports Championships. We are proud to partner with the GEF. Besides directly engaging with games fans and esports spectators through our Live exhibit, we also hope to inspire more developers and content creators around the world to join us in redefining game experiences and extending human experience beyond reality," Michael Chng, CEO of Refract Technologies, said.
Init Esports is a woman-led startup that focuses on sim racing special events and motorcycle esports tournaments, bringing esports content to fans and sponsorship opportunities to brands. At the Innovation Showcase they will demonstrate Sim Racing experience by Init Esports, using the market-leading game Assetto Corsa Competizione.
"Sim racing creates a direct line into the real world. Current F1 and NASCAR race car drivers practice their skills on simulators, and gamers perfect their talent to have a chance to fill a seat in an F1 car or become a digital esports sim racing champion. It's so interconnected. Motorsports and gaming tend to be heavy on the male side and sim racing can provide a relatable and less threatening way for everyone interested in both industries. The possibility to make mistakes while playing is also very important because it can shape one individual life to keep trying and learning. Proud for this collaboration with the GEF. During the #CEC2022 everyone new to esports – should come and try a sim – and for the experts to show the public how engaging it is," said Stefy Bau, CEO of Init Esports, three-time motocross World Champion.