Unilabs is appointed as the Confederation of African Football (CAF) Covid-19 testing laboratory service provider for TotalEnergies Africa Cup of Nations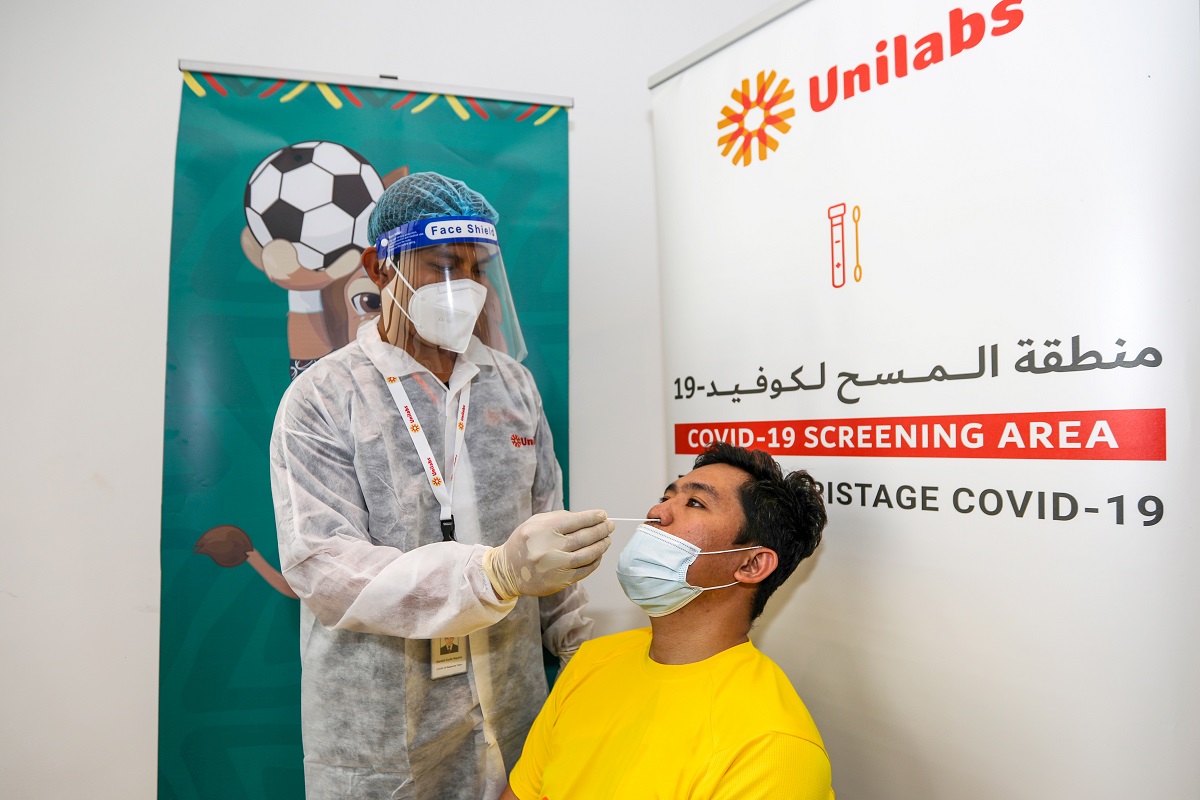 Reading Time:
2
minutes
Unilabs has 25 trained professionals on the ground, supplied with 70 state-of-the-art machines for rapid PCR testing, operating mobile testing centres across Cameroon
Unilabs, the leading diagnostic services provider, has been chosen as the CAF Covid-19 testing laboratory service provider responsible for testing all 1,500 players, team members, and referees at TotalEnergies Africa Cup of Nations Cameroon 2021.
Unilabs has 25 trained professionals on the ground, supplied with 70 state-of-the-art machines for rapid PCR testing, operating mobile testing centres across Cameroon. Each mobile unit has a vehicle with machines, test kits, consumables, PPE, and the necessary IT equipment to process samples and communicate results – quickly, reliably, and securely.
"We are honoured to support #TotalEnergiesAFCON2021 in Cameroon – the world's most exciting sports event right now, followed with huge passion in Africa and beyond," said Shimaa Sabri, Operations Director, Unilabs Middle East and Africa. "Keeping the teams safe and Covid-free is key to the success of these games, and we are delighted the Confederation of African Football entrusted us with this great responsibility."
"In appointing Unilabs, we have chosen a service provider with a long history in the diagnostics space, and huge expertise in delivering Covid screening at major sporting events around the world, we look forward to working with Unilabs as we navigate the challenges of this competition, deliver a successful AFCON, and keep our people safe," said Veron Mosengo-Omba, CAF General Secretary.
TotalEnergies AFCON games are being staged in five cities across Cameroon from 9 January until 6 February, with 24 teams competing for the Cup. To take part, each player and each of the 70-odd referees must demonstrate a negative PCR test before each game.
Once the swabs are taken, the Unilabs medical teams process the samples on-site, and communicate the results to individuals and team medical staff by SMS and email. Unilabs is the only official testing partner for the teams accredited to the event.
Unilabs has significant expertise in supporting large-scale events like this one, having provided testing for WebSummit Lisbon, Expo Dubai, a global cycling event in France, and various sports events in Switzerland and Slovakia.
Since the start of the pandemic, Unilabs has hugely increased both sampling and testing capacity. Equipped with state-of-the-art technology, Unilabs has delivered more than 20 million Covid-19 tests across its network.
BET9JA ENJOYS SMOOTH XPRESS TECH INTEGRATION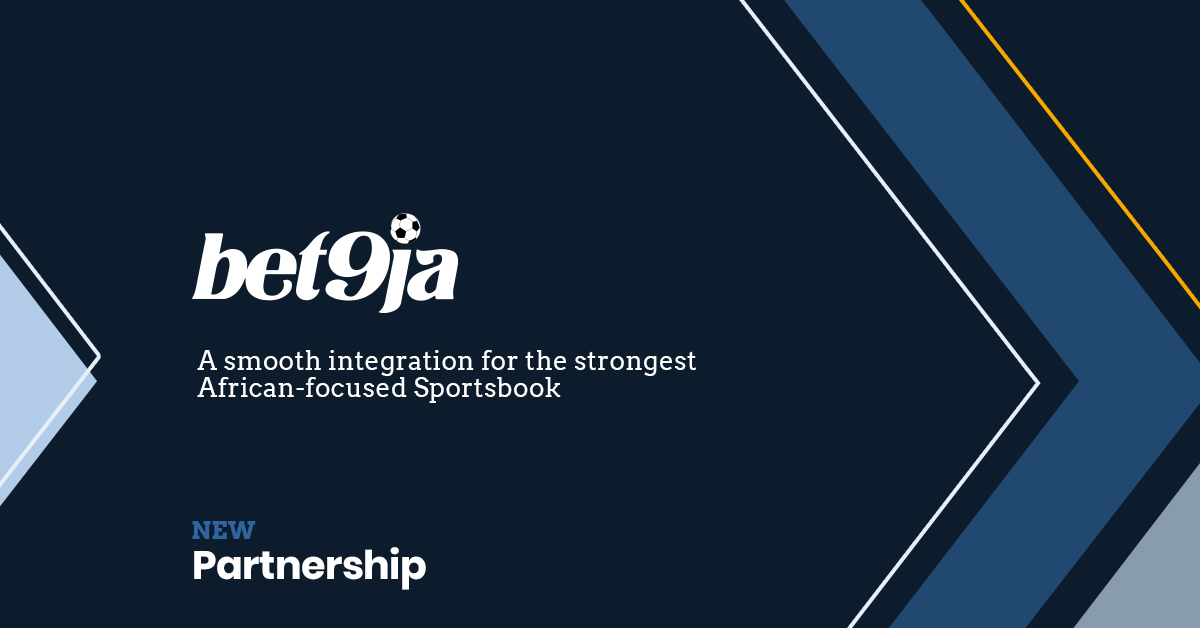 Reading Time:
< 1
minutes
Xpress Tech and the giant, African-focused Sportsbook, Bet9ja, have recently signed a partnership deal to have access to all the aggregator's portfolio of top providers.
Thanks to this agreement, Xpress Tech aggregation platform will help Bet9ja to have quicker access to games from providers inside its portfolio, reducing integration timings and expanding even further the offer they are providing to their clients worldwide.
"Each new integration requires resources. Thanks to the Xpress Tech remote API solution, we will save time as we have more than 95 already integrated top providers. The integration went smoothly, and we are very happy and excited about what more benefits this partnership can bring," said Thomas Testi, Director at Logifuture, Bet9ja's platform provider.
Xpress Tech's sister holding company, Spinmatic, with over 90 casino games including Slots, Scratchcards and Crash games, is one of the integrated providers.
"Thanks to this partnership, Bet9ja is going to unleash all the power of our aggregation platform, not only getting access to our portfolio of providers but also getting a complete suite of promotions that can be easily deployed in every region they operate. Nevertheless, we will be able to supply dedicated content powered by Spinmatic, as the company is going to create custom games for them in the near future. This will bring Bet9ja's players one of the most engaging casino experiences with a unique market-focused touch," explained Simone Suppa, Xpress Tech Managing Director.
Abios Powers Nigerian Esports Betting Brand Oyawin with Data and Widgets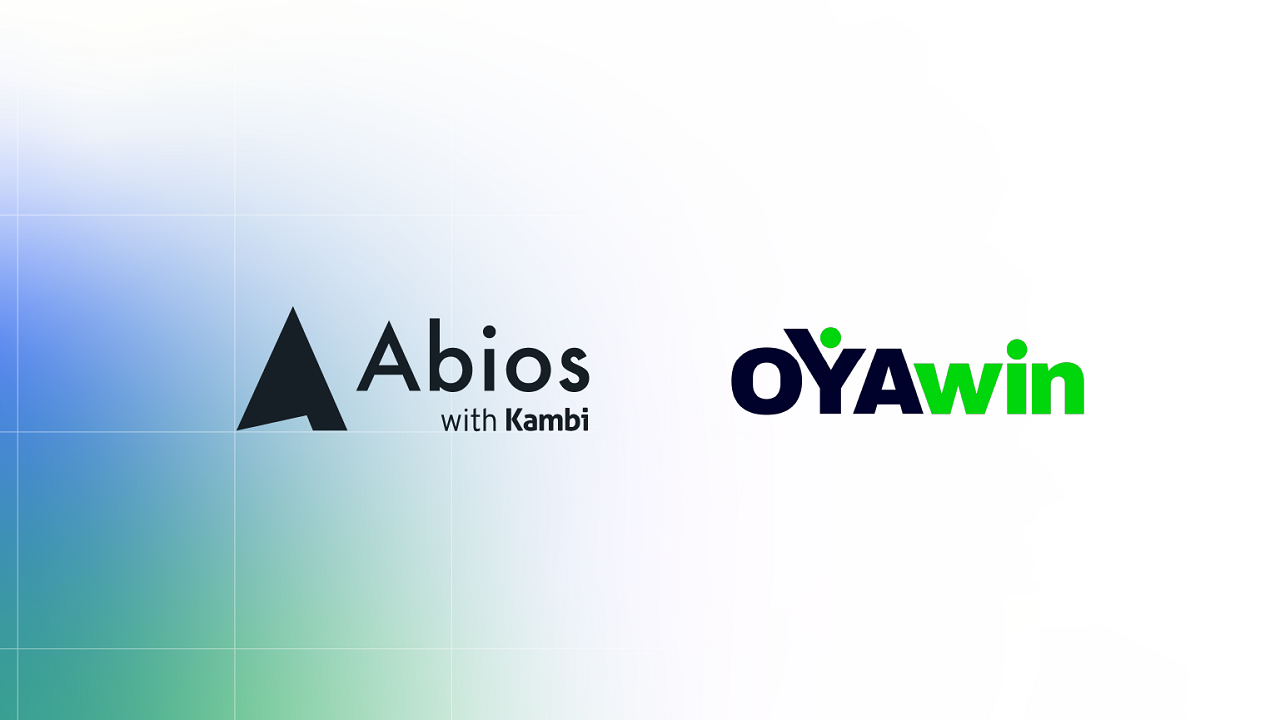 Reading Time:
< 1
minutes
As part of Kambi Group, Abios powers Nigerian sports betting brand Oyawin with odds and statistics from the largest matches and tournaments in esports.
Oyawin, the newly launched mobile-first sportsbook, allows Nigerian esports fans to access a wide range of statistics, as well as streams and odds from top esports matches, directly on their phones.
Abios has supplied 1337Pro with data and statistics for the largest esports titles, including CS:GO, Dota 2 and League of Legends, for years. The organisation has expanded from being a media platform to include a sportsbook solution and Oyawin, a sports betting brand registered in Nigeria.
With the help of Abios' product portfolio, Oyawin can provide a comprehensive esports solution to Nigerian bettors. It is focused on tier 1 esports titles, including CS:GO, League of Legends and VALORANT. With access to Abios' full portfolio, Oyawin can engage their audiences with engaging content such as player props, data visualisations and embedded streams.
It also features Abios' esoccer solution, allowing fans to engage with engaging around-the-clock content supported by widgets and streams.
Oskar Bonnevier Fröberg, CEO and Founder of Abios comments: "To support the growth of esports in Nigeria, we're delighted to supply Oyawin with our esports odds, statistics and data visualisations. It allows Nigerian bettors to discover and get access to engaging content for the largest tournaments in esports."
Jason Foster, Managing Director of 1337Pro Bet: "Abios data has powered 1337pro.com for years, from fixtures, statistics and results to live stream links. We have now extended this success with full odds and trading integration for Oyawin. The platform's successful launch has given us complete confidence in Abios and our products. We look forward to delighting our sportsbook operators."
Xprizo announces groundbreaking integration with M-PESA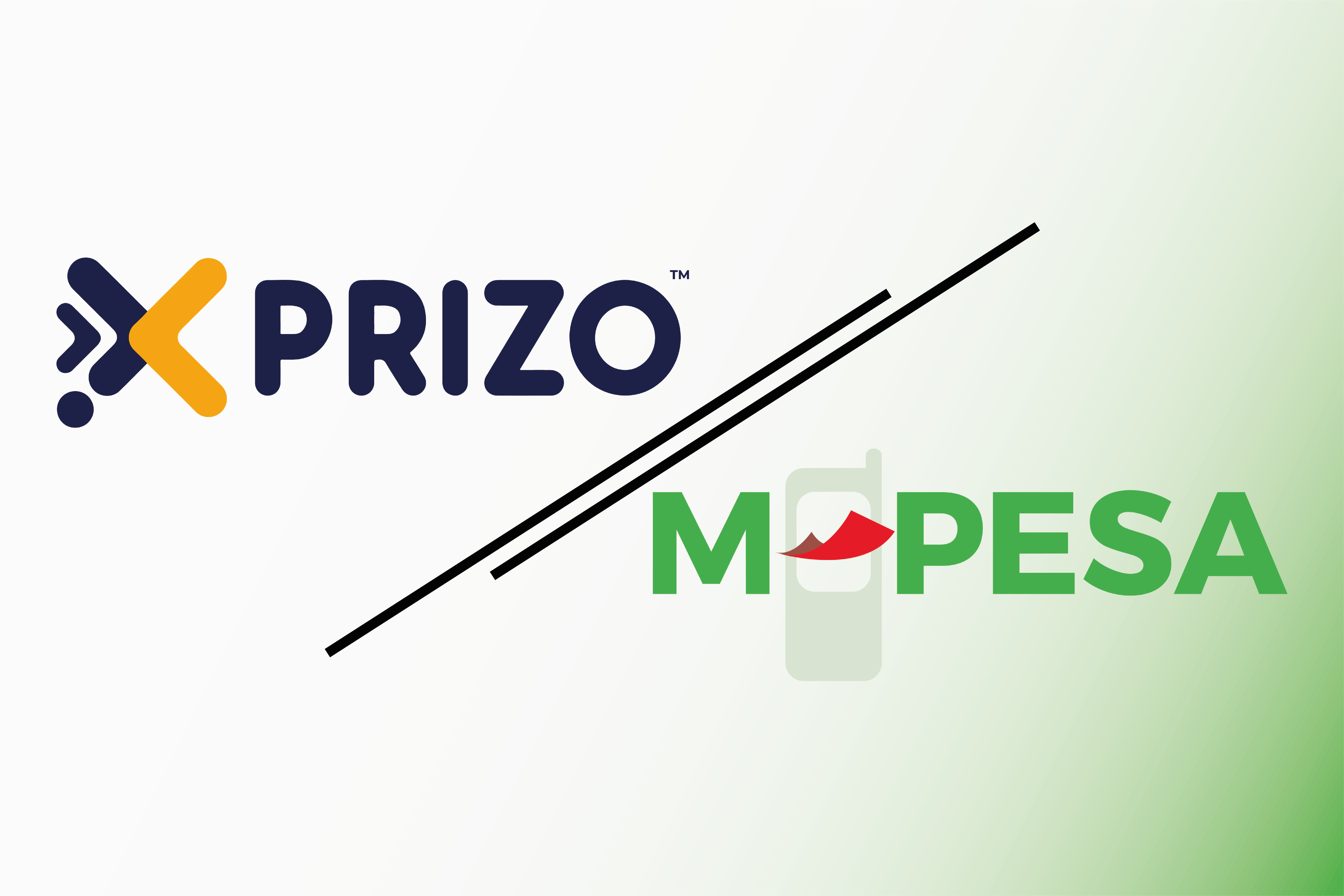 Reading Time:
< 1
minutes
Xprizo, a cutting-edge iGaming fintech platform, has bolstered its payment service offerings by integrating with one of the most popular African networks, M-PESA.
Adding M-PESA into Xprizo's payment service aggregator means users can access the very popular mobile money service seamlessly within a single interface.
This collaboration also aims to bridge critical gaps in the payment ecosystem, notably facilitating seamless cross-border transactions and providing businesses with an invaluable tool for local operations.
Xprizo has effectively built bridges between local and international payment landscapes. Community members can now deposit and withdraw funds using M-PESA directly into their Xprizo wallet. From there, users gain access to an array of services, from making transactions in international e-commerce environments to utilising wallet-to-wallet functionalities.
Committed to offering the best value, Xprizo ensures very low transaction fees, passing on the bulk of the benefits to end-users.
Businesses can integrate the full Xprizo wallet, enabling users to top up their accounts using M-PESA or other integrated solutions. Following that, consumers can make transactions from their Xprizo wallet to any Xprizo-registered merchant. Alternatively, end-users have the option to pay directly via M-PESA on a merchant's website.
Xprizo CEO Richard Mifsud commented: "M-PESA has fundamentally transformed how people manage money. Where Xprizo steps in is to expand that revolution into cross-border payments and corporate services – we're very optimistic about the new addition to the Xprizo payment aggregator."