Kryptomon launches Stage 1 of its play-to-earn living NFT game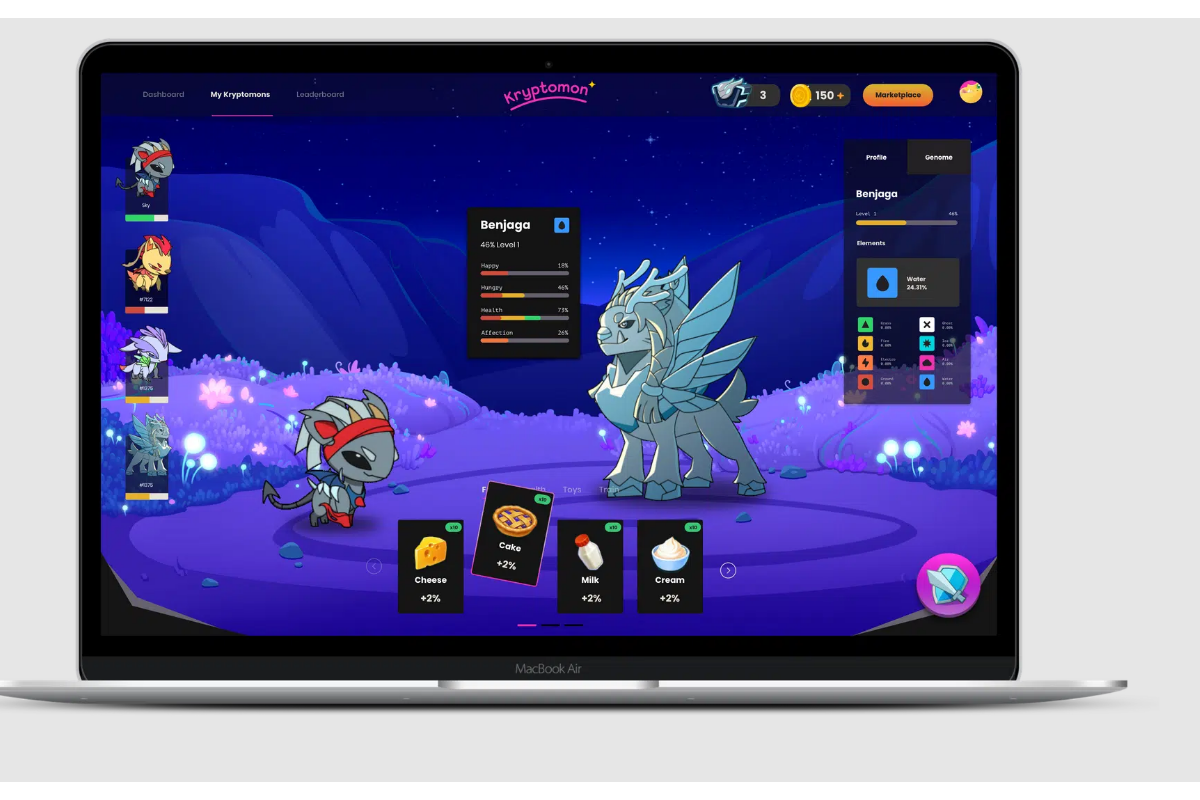 Reading Time:
3
minutes
Kryptomon, the NFT play-to-earn blockchain game where Pokémon meets Tamagotchi and CryptoKitties, launches Stage 1 of its NFT gaming metaverse. As the first project to create a living NFT on the blockchain, players can breed, care for, and train their Kryptomons, NFT creatures with unique characteristics and abilities.
Kryptomon's official launch arrives on the heels of two successful initial NFT egg sales on Binance NFT, the NFT marketplace of the world's largest cryptocurrency exchange. The debut sale in November 2021 resulted in 2,000 NFT eggs selling out in under 1 second and generating $180,000 in sales, one of the fastest sales in Binance NFT's history. A second egg sale launched on February 8, 2022 generated $237,500 in sales again under 1 second for 2,500 NFT eggs sold, setting another benchmark for Kryptomon.
Kryptomon merges the core design concepts behind Tamagotchi and Pokémon, reimagining them for the modern era of blockchain gaming, and bringing players an entire gaming Metaverse they can own a part of. Kryptomons are collectible virtual monsters, living NFTs with features defined by a unique 38-random parameter digital genetic code. The platform conducts monthly augmented reality treasure hunts during every full moon, sending players, armed with their smartphones and crypto wallets, on a real-world quest for loot boxes with consumables and NFT Kryptomon eggs.
As part of the Stage 1 release campaign, players receive daily loot boxes with valuable consumables, including food, bandages, and training cards for their Kryptomon. The more Kryptomons users collect, the more loot boxes they receive daily. Players use the consumables to feed and train their Kryptomon, forging stronger bonds with their living digital companions. This will benefit players in Stage 2, with the release of a full-fledged combat system. If trainers neglect their Kryptomon, the creatures will freeze, with players having to pay a fee to unfreeze and continue using them.
Starting on the 15th of February, players will be able to breed their Kryptomon NFTs and begin selling the new NFT eggs they generate on any of the 7 NFT marketplaces that have partnered with Kryptomon, including Kryptomon's official KMarket marketplace. On the same date Kryptomon will release its "Play to Earn" (P2E) mechanics to the game, making it possible for players to start earning money in the form of $KMON tokens and NFTs as they enjoy the game.
Kryptomon's marketplace enables Kryptomon NFT trading, purchases, and $KMON token staking to participate in NFT lotteries and generation of "candies," which are used as in-game currency to purchase loot-boxes and items.
Incorporating a first-of-its-kind blockchain "Walk to Earn" model for users to earn NFTS, $KMON tokens, in-game items and new features, Kryptomon integrates real-world gameplay and Metaverse capabilities to create an immersive community experience through monthly treasure hunts. Alongside the treasure hunt, Kryptomon expands its lore, releasing the first issue of its comic book series titled Eva's Journey. Each month, new issues will reveal more about the game's backstory and characters while giving readers helpful gameplay tips.
Moving ahead with its gaming platform, the Kryptomon team has expanded its advisory board with gaming veterans including Shinichi Okamoto, former CTO of PlayStation, and more recently Raz Friedman, CPO of gaming platform giant Playtika. Friedman joined the advisory board of Kryptomon following months of close mentorship and an early seed investment in the project, bringing over a decade of experience at Playtika and a key figure in expanding the platform's market cap to $7 billion dollars.
"We're ecstatic for the Stage 1 launch of the game," says Umberto Canessa, Founder & CEO of Kryptomon. "Being able to interact, breed and earn with their living NFTs is a huge step for the trainers, and is just the beginning for the metaverse that we are putting together, update by update. We believe that AR and blockchain will revolutionize gaming, and we spearhead this change with a game built on beloved mechanics."
SideQuest Gamers Hub purchases 50,000 CCT from CC Technology to go carbon neutral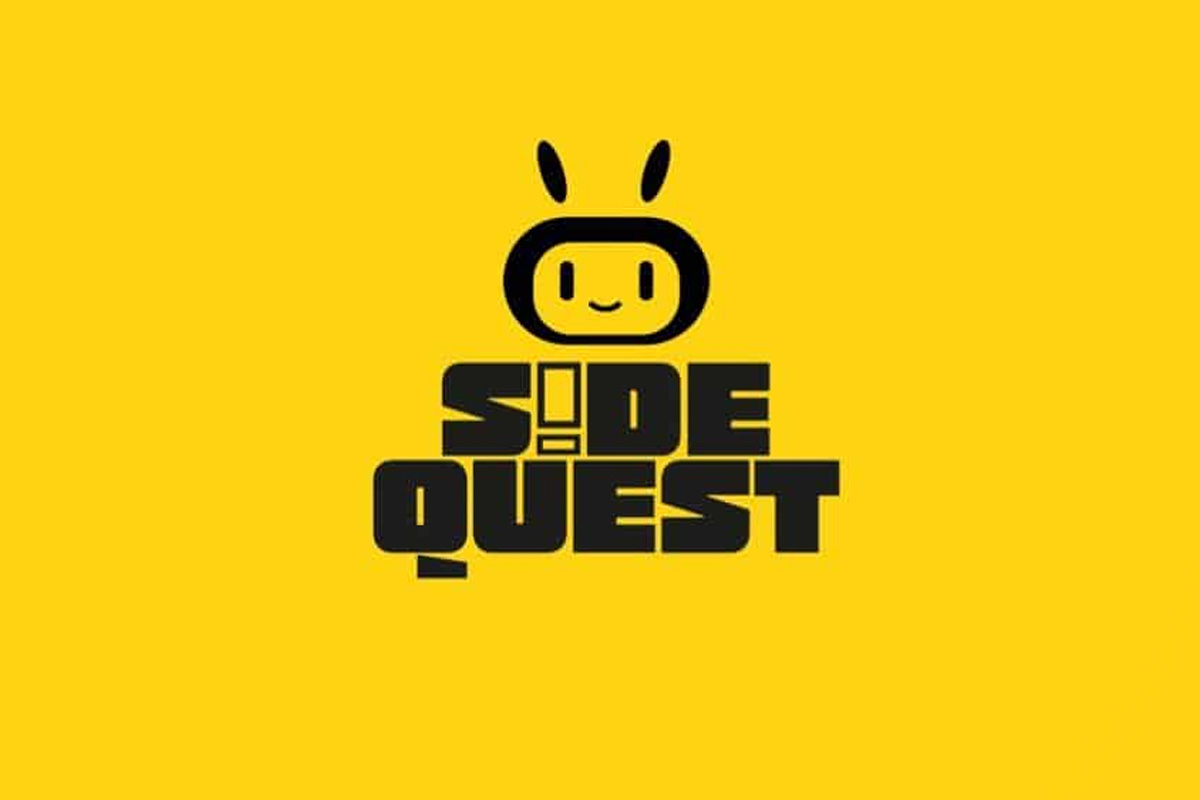 Reading Time:
2
minutes
Carbon Credit Technology, a blockchain-based climate tech project opening access to the regulated EU Emission Trading System (ETS), partners with leading UK esports group SideQuest Gamers Hub. Through the partnership, SideQuest purchases the necessary amount of CCT tokens needed to offset its entire carbon footprint for its UK operations in 2022.
Sixty-three percent of UK citizens believe businesses should take immediate action to counter climate change. Data from CDP indicates companies with outlined public renewable energy or greenhouse-gas reduction targets improve their competitive positioning and compliance. While many businesses and organizations support taking environmentally-conscious actions like investing in carbon credit markets, a mechanism helping ween the world of carbon, the largest carbon credit marketplace—the EU's ETS—remains locked to all non-EU businesses and organizations.
The partnership with CC Technology enables SideQuest Gamers Hub, the UK's largest esports community with more than 75,000 active members, to become carbon neutral by purchasing enough CCT tokens to cover its entire UK operations for a year. CCT is the first and only cryptocurrency backed by European Union Allowance (EUA), the most traded carbon credits in the world, providing access to the EU ETS. CC Technology helps non-EU businesses like SideQuest invest in carbon-reducing initiatives that contribute to the battle against climate change.
CC Technology leverages blockchain technology to promote an action-based solution to achieve the goal of net-zero carbon emissions by 2050 and recently joined the World Economic Forum's Crypto Sustainability Coalition. The company purchases carbon credit certificates, which it then tokenizes into CCT tokens on the eco-friendly Algorand blockchain. Each CCT represents one kilogram of European carbon allowances. All tokens were minted at the genesis and will be distributed according to a predefined schedule, enabling retail consumers and small businesses, who have until now lacked access to the EU ETS market, the opportunity to take part.
"We are beyond elated to work with the UK's largest esports hub, empowering them to become carbon neutral," says Zhi, Founder and CEO of CC Technology. "It is important for us at CC Technology to collaborate with businesses that genuinely care about the environment and understand the importance of achieving net-zero carbon emissions in the not-too-distant future."
"We are really impressed with CC Technology's project, and saw working with them as a great way to become carbon neutral," says Zhaorong Chen, CEO of SideQuest Gamers Hub. "At SideQuest we aren't just doing this for good publicity, we are passionate about taking care of the environment, and any initiative we can take to contribute to reducing carbon emissions is worth it."
WHAT DO GAMERS REALLY THINK OF WEB3 GAMING?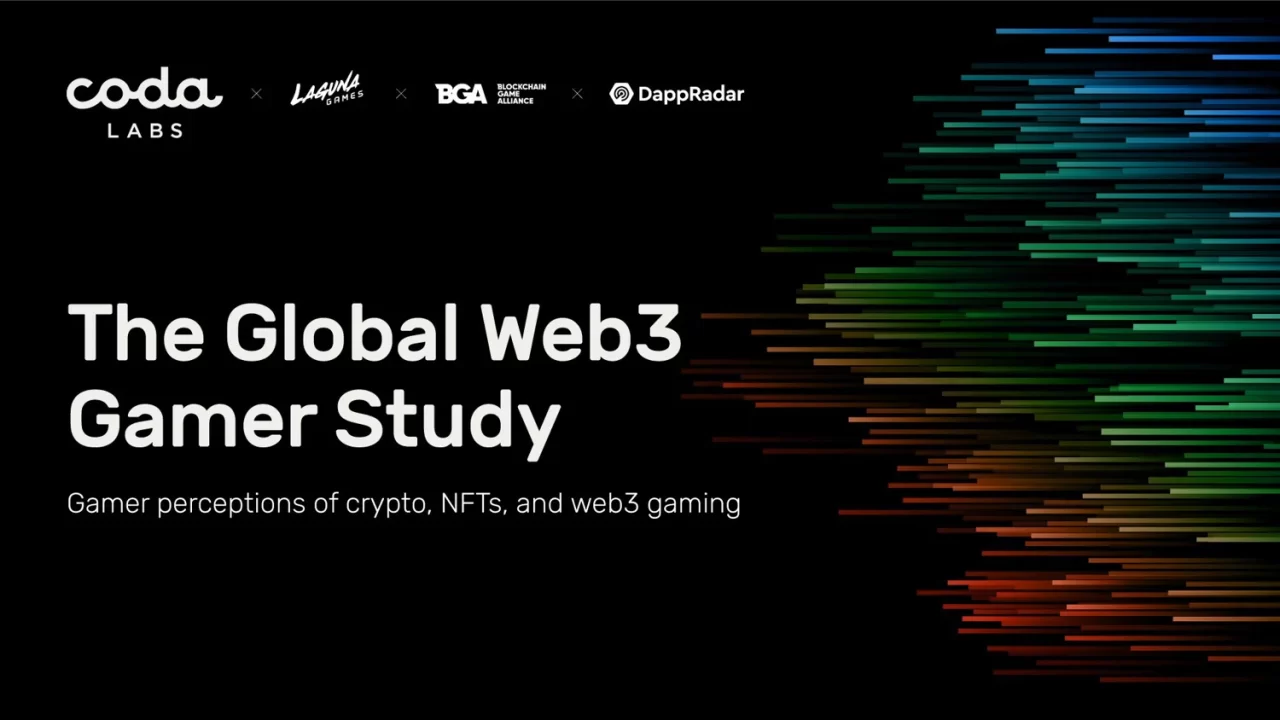 Reading Time:
3
minutes
Coda Labs, a seasoned team of mobile game creators building fun games powered by web3 technology, is thrilled to publish the findings of The Global Web3 Gamer Study – the most ambitious study to-date of gamers' feelings about web3. In partnership with the Blockchain Game Alliance, DappRadar, and Laguna Games, the survey reveals the thoughts of consumer gamers worldwide across all gaming platforms (PC, console, mobile, web3) about cryptocurrency, NFTs, and blockchain gaming.
Investment in web3 gaming is expected to reach around $10 billion by the end of 2022 despite the ongoing 'crypto winter', and an often highly critical response to web3 from gamers and game developers. In this context, Coda Labs surveyed 7,000 respondents from the UK, US, Brazil, Japan and South Africa to shed light on their understanding and opinions of, and involvement in, web3 gaming. Based on their gaming habits and use of web3 tech, respondents were segmented into groups of Gamers, Crypto Gamers and Crypto Non-Gamers.
Şekip Can Gökalp, CEO of Coda Labs, commented:
"Is gamer dislike of crypto and NFTs a universal truth? This unprecedented study aims to answer that question for the whole games industry. Unsurprisingly, it did find that many gamers don't perceive any benefits to web3 gaming, and even those with web3 knowledge are wary of financial costs and scams. Barriers to web3 going mainstream are plenty, although gamers' concerns about its environmental impact are less pronounced than is often stated.
"When regular gamers do give web3 games a go, they tend to feel more positively, and this survey reveals that those regular gamers and heavy crypto users aren't as far apart as we might have thought. They often overlap in their behaviours, motivations, and concerns; and 'Crypto Gamers' as we have called them are effectively hardcore gamers who are also early tech adopters. We hope the collective games industry can use these crucial insights to experiment with ways of making gaming more fun and accessible for all types of gamer."
Sebastien Borget, President of the Blockchain Game Alliance, added:
"The Global Web3 Gamer Study proves with data that the blockchain gaming industry is still a nascent industry that needs more guidance in general both for Gamers and Developers. The first attempts at creating Web3 games have raised awareness but not defined the business model that will be the next industry standard yet. Our role as the Blockchain Game Alliance is to keep educating actors on the possibilities offered by the technology so they can innovate and experiment more with it."
Key findings of The Global Web3 Gamer Study:
Gamers are aware of cryptocurrency and NFTs, but generally don't like them. 89% have heard of Bitcoin, and half (51%) have heard of NFTs, but NFT ownership is just 3%. And they rated their feelings towards crypto (4.5/10) and NFTs (4.3/10) negatively
Web3 gaming isn't mass market yet…
52% of Gamers aren't familiar with any web3 gaming term, though one in three have heard of "Play To Earn". Only 12% of Gamers have tried playing a web3 game and only 15% who haven't say they are interested in doing so
…And the barriers to mainstream adoption are many.
41% of Gamers were unsure as to how web3 gaming would work. Crypto Gamers were more concerned with scams (41%), and the financial costs of getting involved with web3 gaming (32%)
The P2E hangover is hard to shake.
Play to earn is the most familiar term for web3 games, and earning crypto is the main reason people play them. 37% of Gamers, 45% of Crypto Non-Gamers and 60% of Crypto Gamers view it as their main motivation, although other benefits such as community and ownership were cited too
Gamers appear to like web3 gaming and in-game NFTs once they try them. Despite Gamers' lukewarm feelings towards crypto and NFTs, those who had played web3 games were positive about them, rating them 7.1/10. Gamers who did own NFTs also rated gaming-specific NFTs favourably, at 7.3/10.4
Gamers and crypto users do intersect.
The vast majority of crypto users are Gamers too (for every Crypto Non-Gamer there are five Crypto Gamers). And, while Crypto Non-Gamers don't meet the definition of 'Gamer' for this study, the majority (71%) do game at least monthly, and 81% have played a web3 game
In fact, Crypto Gamers are 'gamers on steroids'.
Crypto Gamers – who game and use crypto regularly – are hardcore players. They play more competitively and on more platforms than regular Gamers. They are also 62% more likely to spend money in-game
Deutsche Telekom Supports Ethereum Blockchain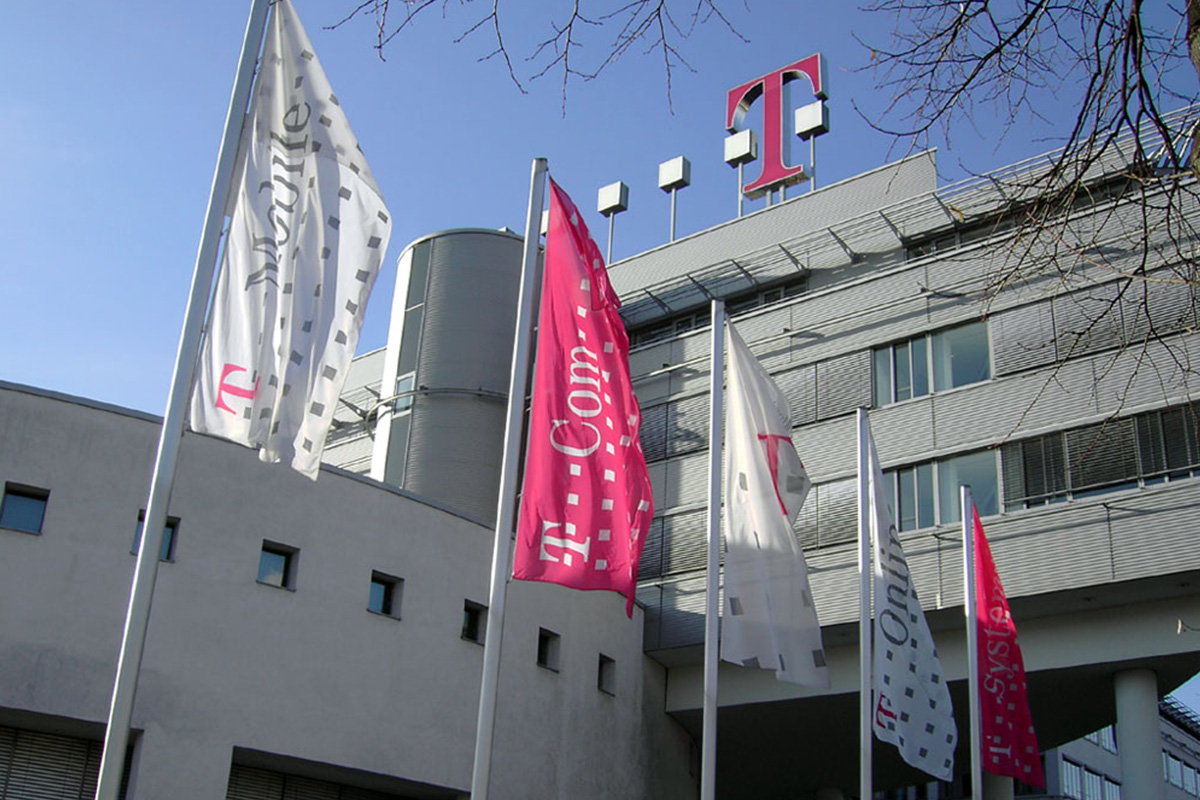 Reading Time:
2
minutes
Deutsche Telekom is expanding its activities in the field of blockchain technology by including the second largest blockchain in the world. DT's subsidiary, T-Systems MMS, provides the Ethereum Network with infrastructure in the form of validation nodes. Validators play a key role in the operation and security of blockchains.
Ethereum uses the cryptocurrency Ether (ETH) as a means of payment for transactions. After the so called "Merge", Ethereum recently relies on Proof-of-Stake (PoS) for consensus, which, in addition to laying the foundation for future scalability improvements, significantly reduces the blockchain's energy requirements. T-Systems MMS maintains sustainable blockchain networks and, therefore, supports the transition to PoS by operating validation nodes.
In addition, the Deutsche Telekom subsidiary cooperates with Stake Wise. StakeWise offers liquid staking pools, which allow users to keep their ETH tokens without having to operate validator nodes themselves. As a result, the entry barrier for investments in cryptocurrency is lowered.
"Our cooperation partner StakeWise collects individual Ether tokens from many different owners and merges them into validator nodes. These validator nodes are provided and operated as infrastructure by T-Systems MMS. Staked Ether tokens remain available to the owner in this construct – liquid – and can be used in other Decentralised Finance (DeFi) applications," Dirk Röder, Head of Blockchain Solutions Center at T-Systems MMS, said.
The Deutsche Telekom subsidiary also participates in the governance of StakeWise and has joined the so-called Decentral Autonomous Organisation (DAO). In this way, T-Systems MMS contributes to transparency and security in the Ethereum network.
"After collaborating with Flow, Celo and Polkadot, we are now taking the next decisive step in the blockchain world and are doing pioneering work here with Ethereum. As a node operator, our entry into liquid staking and the close collaboration with a DAO is a novelty for Deutsche Telekom," Dirk Röder added.
"With the move to Proof-of-Stake, we expect strong demand and significantly increasing capital flows in the Ethereum network. We are therefore pleased that T-Systems MMS, as an infrastructure provider, is giving our protocol more reliability and making the Ethereum ecosystem safer overall," Kirill Kutakov, co-founder of StakeWise, said.