SOFTSWISS Online Casino Platform Now Supports NEO Cryptocurrency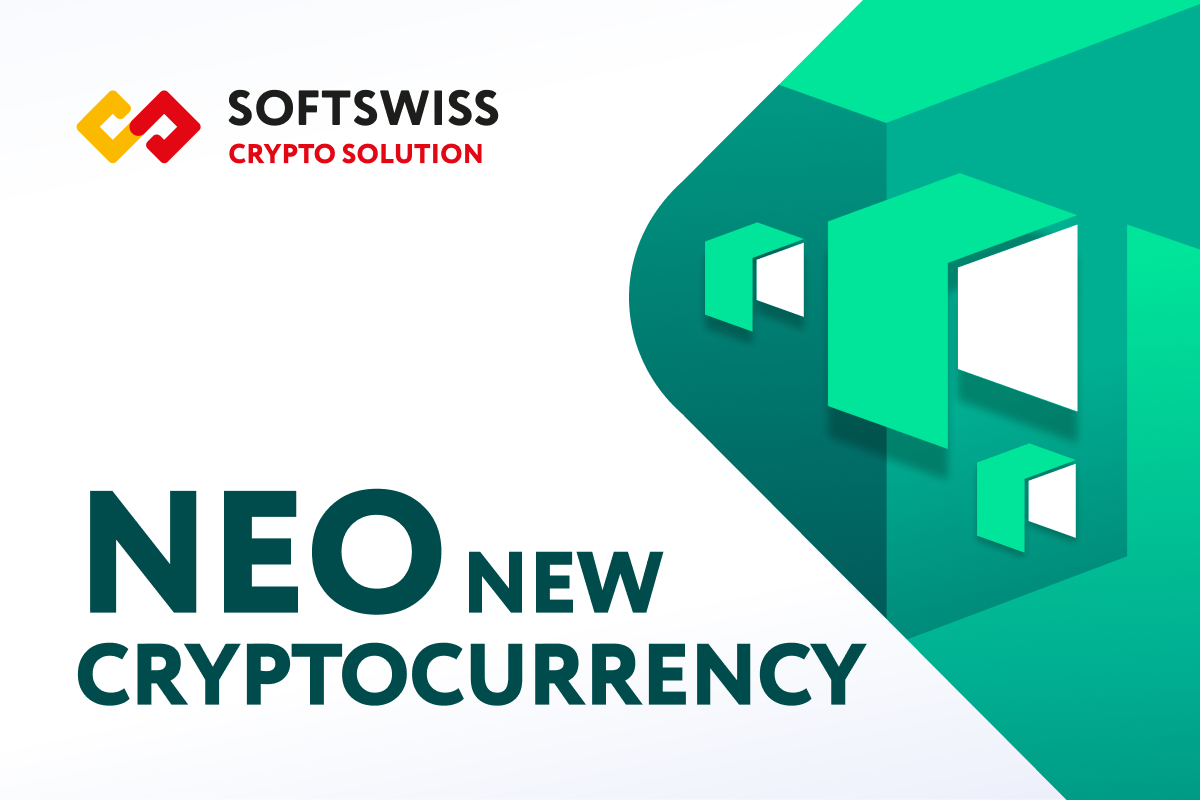 Reading Time:
2
minutes
The SOFTSWISS Online Casino Platform is expanding the capabilities of its crypto solution. A new altcoin, NEO, has now been added to the list of supported cryptocurrencies available to platform clients. 
NEO is a blockchain-based platform built around digital payments, identities and assets, thereby creating a smart economy model. NEO, the cryptocurrency of the same name, is listed among the top 100 by CoinMarketCap.
NEO is the first new cryptocurrency that the SOFTSWISS Online Casino Platform has integrated in 2022. Earlier in December 2021, deposits, withdrawals, and gamepaly in Binance Coin (BNB), Cardano (ADA) and TRON (TRX) became available to platform clients. They added to the list of more than 20+ major cryptocurrencies, including Bitcoin (BTC), Ethereum (ETH), Litecoin (LTC), Dogecoin (DOGE), Bitcoin Cash (BCH) and Tether (USDT).
Today, more than 300 iGaming brands operate on the SOFTSWISS Online Casino Platform, which offers several solutions for those wishing to launch their gambling business: White Label Solution, Turn Key Solution and Crypto Casino Solution. The SOFTSWISS ecosystem also provides additional products and services that operators can integrate into their casinos on request. These include the SOFTSWISS Sportsbook sports betting platform, the Jackpot Aggregator virtual jackpot system, Managed Services providing full-cycle player care, and the Game Aggregator with more than 11,800 games from 170+ gaming providers. 
The company was the first in the world to introduce a cryptocurrency solution for iGaming. SOFTSWISS currently has 3,000+ cryptocurrency-optimised games available for its clients. The brand offers both a unique solution for secure crypto payment processing, and consulting services based on SOFTSWISS' long-term expertise.
"The SOFTSWISS Crypto Casino Solution is one of the most innovative and forward-looking in the brand product portfolio. Evolution of blockchain technology and constant changes in crypto regularly present new challenges, helping to develop our product in line with the latest industry requirements. We closely follow the development of cryptocurrencies and are systematically expanding the list of those that our Online Casino Platform supports. The integration of NEO was, therefore, a logical decision as part of the development of the SOFTSWISS Crypto Casino Solution", commented Vadim Drozd, Head of Payments at SOFTSWISS.
About SOFTSWISS 
SOFTSWISS Casino Platform is a comprehensive platform for managing games, players, payments, bonuses, website content and reporting. Available as a White Label, Turnkey and Crypto Solution.
SOFTSWISS is an international tech brand supplying widely acclaimed, certified software solutions for managing iGaming operations. SOFTSWISS holds a number of gaming licences, providing one-stop-shop iGaming solutions. The company has a vast product portfolio, which includes an Online Casino Platform, Game Aggregator with thousands of casino games, the Affilka affiliate platform, and Sportsbook Platform. In 2013 SOFTSWISS was the first in the world to introduce a bitcoin-optimised online casino solution. The company has since been regarded as the leading technical expert when it comes to the use of cryptocurrencies in online gaming.

Torque Squad ready for MotoGP debut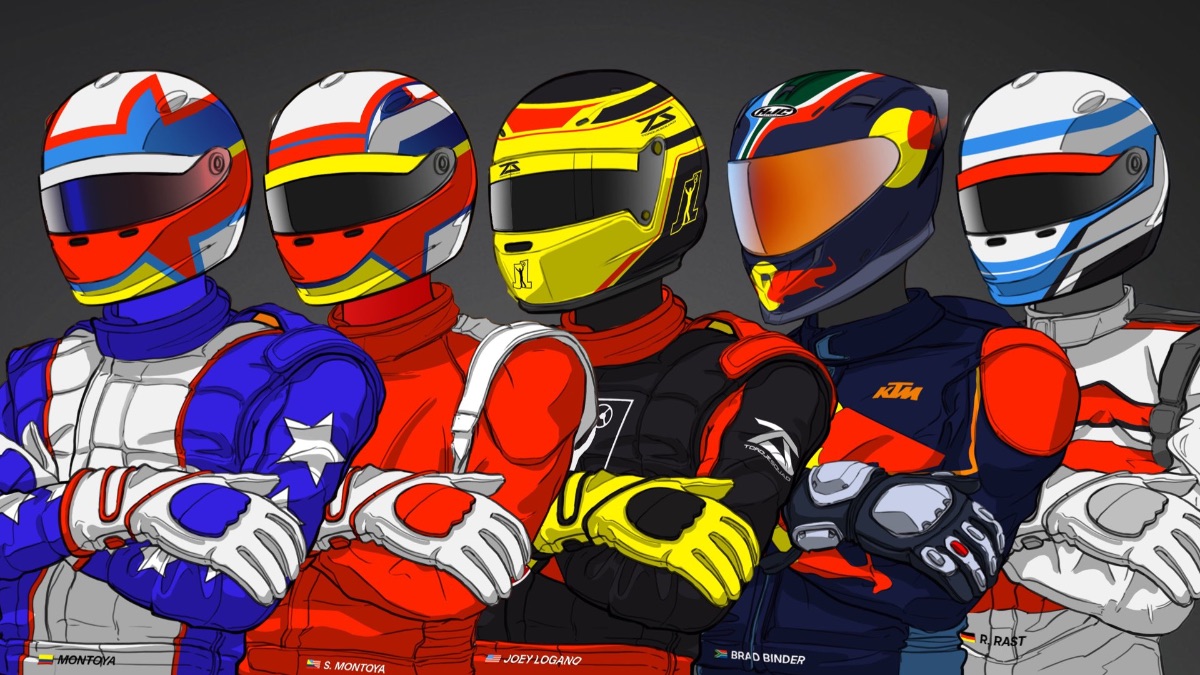 Reading Time:
2
minutes
The Torque Squad, part of the Motorverse Corporation and subsidiary of Animoca Brands, is heading to MotoGP for the first time as it prepares for the MotoGP™ Monster Energy British Grand Prix this weekend.
It promises to be a huge weekend all round, with South African Brad Binder, MotoGP rider and Torque Squad Ambassador, taking centre stage at Silverstone. The 26-year-old is currently sixth in the standings with one podium achieved so far this season and will be hoping for more this weekend.
What's more, a number of Torqies have secured their VIP experience at the MotoGP™ Monster Energy British Grand Prix via both REVV Motorsport Discord and Torque Squad Discord.
The lucky winners will get to experience the following:
Paddock Tour on Saturday and Sunday
Pit Lane Walk on Saturday and Sunday at scheduled times
VIP Raffle Prize: MotoGP™ Official Merchandising / Pit Wall Experience
Bike Simulator
Expo-Show Bike
MotoGP™ World Champions Trophy Photo Opportunity
Meet & Greet/Q&A Session with MotoGP™ Championship riders
VIP Shuttle Shopping Experience
This marks the latest step for Torque Squad and Animoca Brands as they build on a growing partnership with MotoGP™.
MotoGP™ also recently announced Animoca Brands as the title sponsor for MotoGP™ Gran Premio de Aragón and Australian Motorcycle Grand Prix.
Matt Solomon, Motorverse Co-Founder and CEO, said: "We're incredibly excited to be getting involved in MotoGP. There is no brand more distinguished when it comes to motorcycle racing, and it's great to see the Motorverse developing, whether it be racing on two wheels or four wheels.
"From our virtual world to the Silverstone circuit, our Torqies are in for an amazing experience this weekend as our NFTs continue to deliver true utility across multiple areas."
Earlier this year Motorverse Corporation announced the launch of Torque Squad – a collection of 8,888 racing avatars NFTs called "Torqies". Torqie NFTs are generated with individually styled details and intricate hand-drawn artwork to delight motorsport enthusiasts.
These Torqies will act as the entry point to the Motorverse ecosystem, which is partnered with the REVV Motorsport ecosystem and is adopting the REVV Token as its ecosystem utility token.
Additionally, various REVV ecosystem NFTs will be supported in several of the upcoming Motorverse experiences in both the real and virtual worlds of motorsport.
The Torque Squad project has also partnered with numerous top racers from across the world of motorsport, including Juan Pablo Montoya and his son Sebastian, Joey Logano and Rene Rast, as well as Binder.
Entropia Universe Collectibles Feature in Prelaunch for Enjin's NFT.io Marketplace, With Over 250,000 Unique Visitors Accessing Platform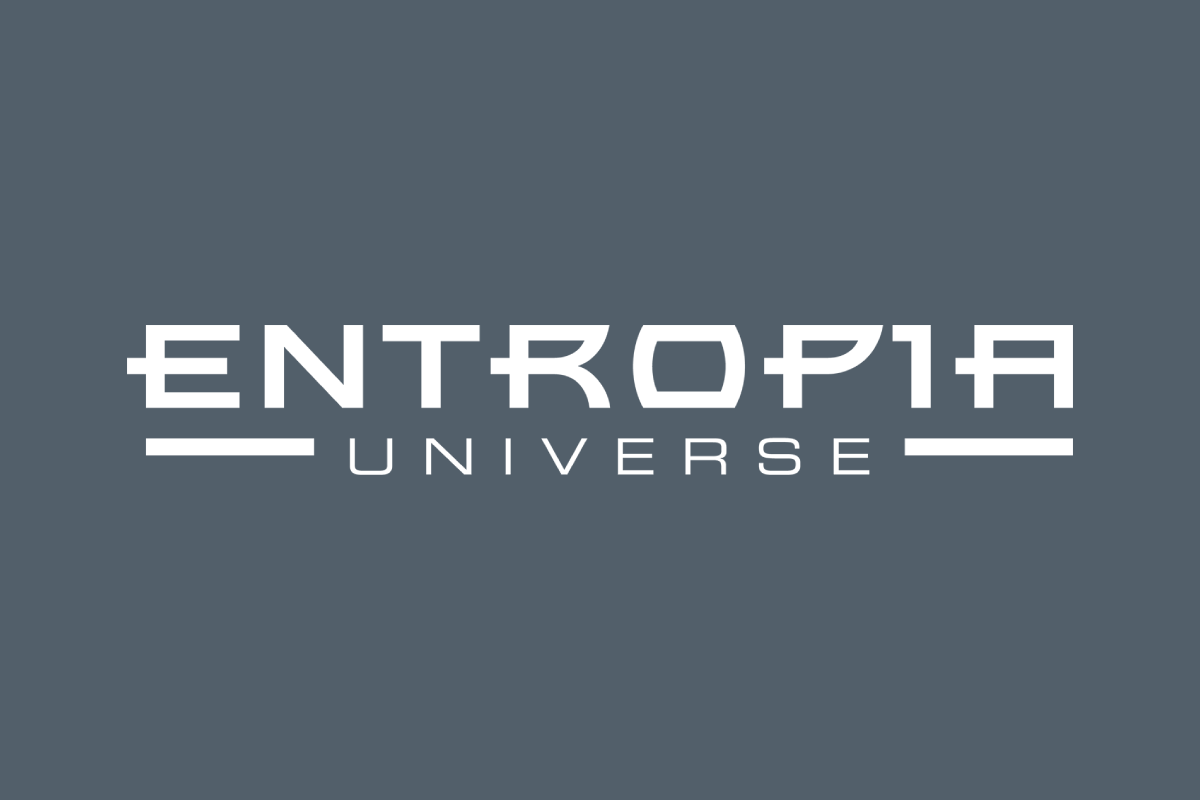 Reading Time:
2
minutes
Enjin, the leading ecosystem for non-fungible tokens (NFTs), has teamed up with MindArk to launch the "Eggs of Entropia", completing a technical test for NFT.io, the next-gen NFT marketplace. Based on the massively multiplayer online role-playing game (MMORPG), Entropia Universe, the Eggs are being sold in a series of auctions exclusively on NFT.io, with over 80,000 signups to the auction waiting list to date.
Entropia Universe, first released in 2003, is a science fiction-themed game famous for an in-game economy with unrivaled player ownership, and prominence for high-value digital items that predated the blockchain era. The "Eggs of Entropia" collectibles will hatch into a unique companion, with an opportunity to earn affiliate rewards.
Witek Radomski, Enjin's CTO and Co-founder commented, "Entropia Universe has one of the most robust, real cash gaming economies and the ideal blueprint to incorporate blockchain-enabled assets into gameplay. The use of Enjin's technology represents an important milestone for player-owned economies. One that sets the stage for intensely compelling gaming models. In this case, players with an Egg of Entropia from NFT.io will have access to a rare in-game sidekick and a chance at earning rewards."
David Simmonds, Chairman of the Board of Directors at Entropia Universe, commented "Entropia Universe aims to enrich virtual gaming experiences by providing a multitude of paths for players to develop their avatar. The addition of Eggs of Entropia will expand on these opportunities for avatar development, letting the winners take ownership and have a tangible impact on the in-game economy. The integration of Enjin's NFT.io marketplace is crucial to this feature, bringing Entropia into Web3 without sacrificing the user experience."
An Entropia Universe account is required to deploy the Eggs of Entropia, with accounts available to set up here. Currently, the Eggs are available on the Ethereum network and will later be made compatible with Efinity, the energy-efficient Polkadot-based parachain. For further information on the auctions and to find out when the next auction in the series is taking place, please visit the official Entropia NFT.io drop website and Eggs of Entropia blog post.
GEMS to Launch on Top Launchpads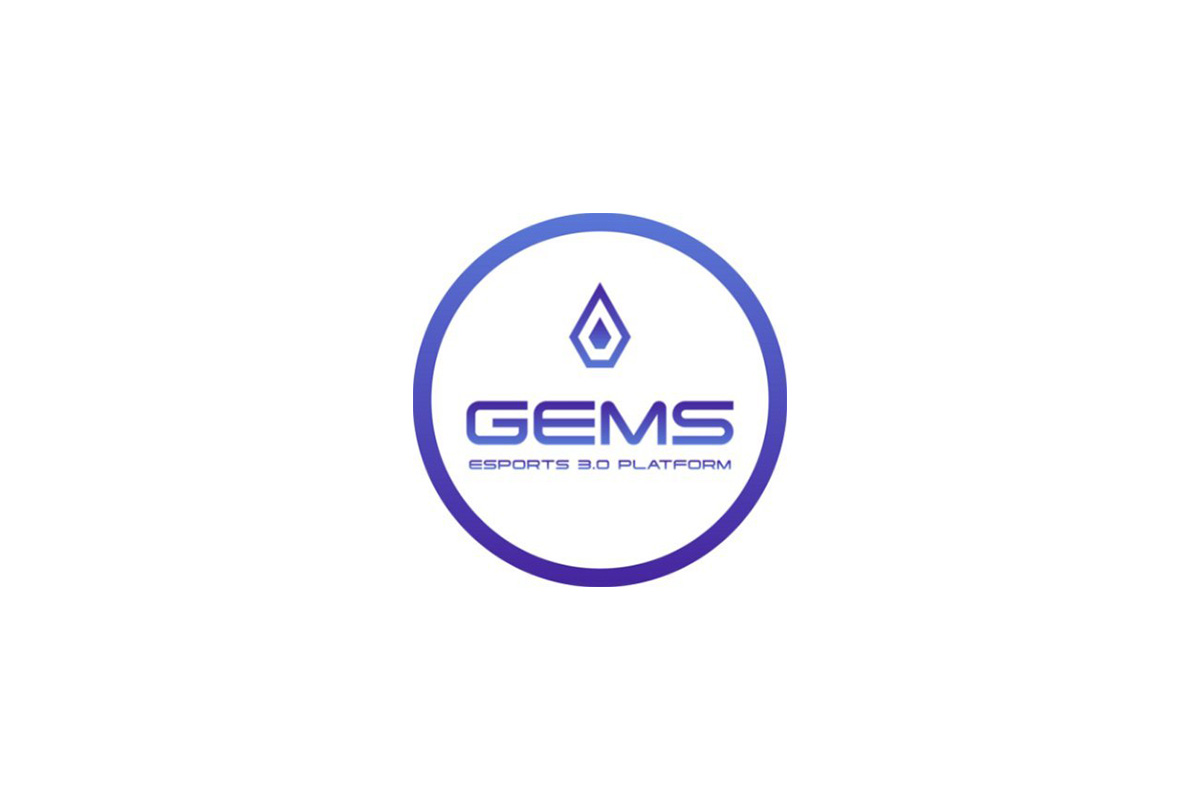 Reading Time:
2
minutes
Esports 3.0 Platform GEMS has announced that it is to launch on top launchpads including Polkabridge, Formless and Blokpad.
GEMS, the first blockchain Esports platform that provides comprehensive services, currently has more than 80 blockchain and Esports companies as partners, most of which are pioneer, top-tier investors or leading players in the industry.
The platform will leverage its Esports hotels chain in South East Asia by integrating GameFi, Metaverse and SocialFi elements. GEMS spurs the innovation and evolution of the Esports industry and serves as an Esports 3.0 aggregator platform with its five core business pillars including NFT marketplace, DeFi facilities, Fanfi studio, Communities 3.0 and Play-To-Earn Arena, creating a robust and extensive ecosystem for different participants and stakeholders.
The GEMS token is designed to empower the GEMS ecosystem. The token will function as a medium of exchange and a rewarding token, along with featuring governance properties. GEMS token holders will gain access to various membership tiers, exclusive NFTs, Esports tournaments and PVP Arena battles. GEMS token will be the medium of trades on the NFTs marketplace and be used to reward users through the FanFi Studio platform. Holders will also be able to engage in DAO governance, along with its voting function on important platform decisions.
"We believe that the marriage between Esports and blockchain technology will give birth to considerable opportunities, and create further use cases that benefit both fields. The current market of gaming is at an all time high of 3.24 billion, and 300 million are professional Esports players. With our digital gaming services, gamers and players from Esports and GameFi areas could join and utilize our platform for multiple monetization in this sharing economy," Andy Koh, CEO of GEMS, said.
"Tokenomic and services of the platform are the primary point of focus for us. While honing the products and improving services, we also endeavour to create a well-designed tokenomic to boost the activity of the ecosystem and provide well-functioned platform token to facilitate stickiness of participants," Andy added.