Another Billion Dollar Month for Nevada Casinos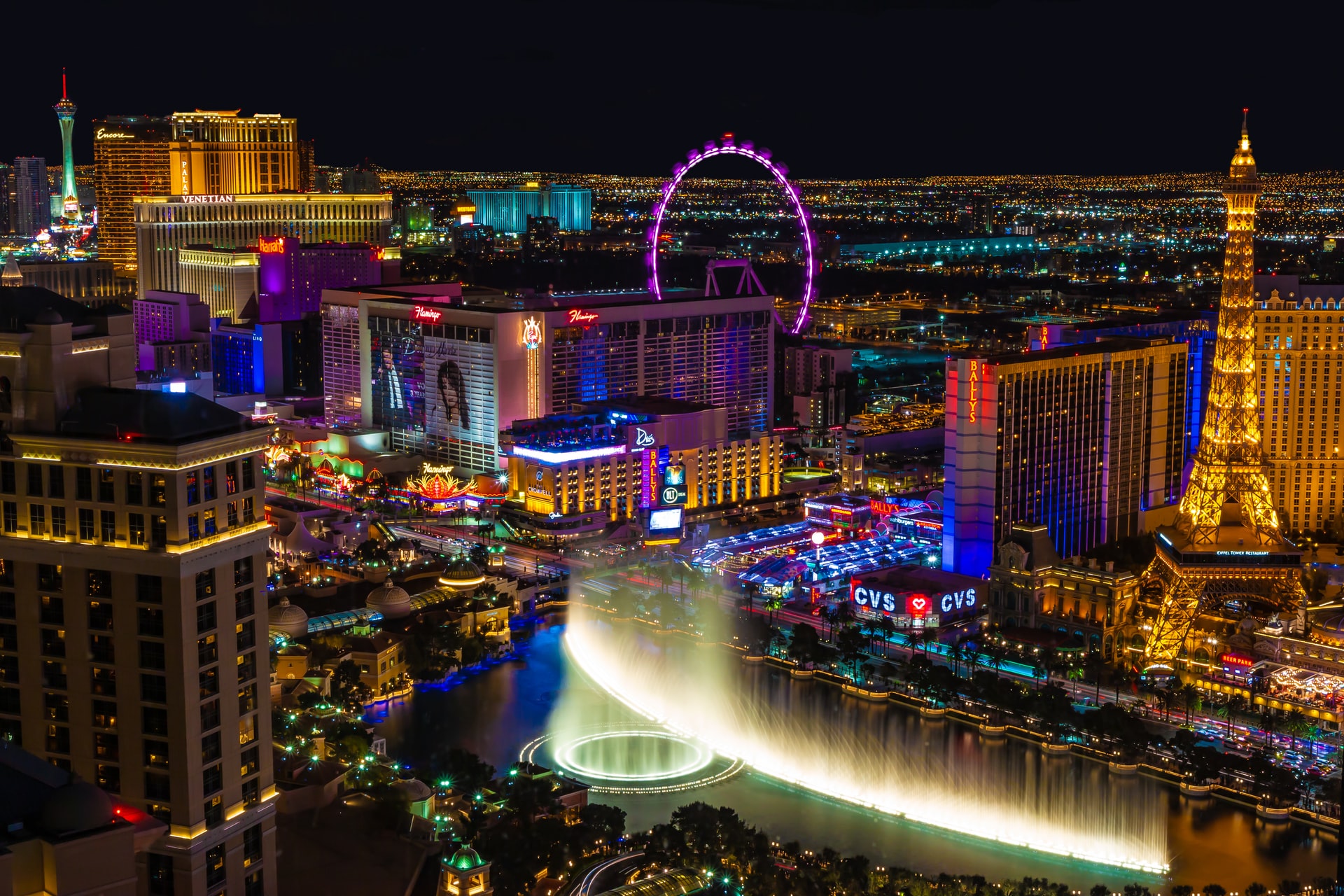 Reading Time:
3
minutes
2022 got off to a great start for casinos in Nevada. The amount generated went through the $1 billion mark in January. It's a continuation of the success seen in Nevada's casinos over the past year.
It's the 11th month in a row that the land-based casinos in Nevada have been at least $1 billion. The figure for the first month of 2022 was $1.1 billion and that's a massive rise compared to the figures recorded for January 2021. This kind of growth is expected to be seen globally in the next few years.
The Nevada casino figures for January 2022 are over 40% more than those recorded in January in the previous year. On that occasion, the figures were an impressive $762 million but those results would probably be considered rather disappointing now.
Of course, at that time last year, the pandemic was still causing major problems.  It was better than in 2020 though when in March of that year, Las Vegas land-based casinos had to close.  That hadn't happened since 1963 when the funeral of President Kennedy was held.
This led to more players going online. Gambling on the internet continues to grow in popularity. If that's what you wish to do, it is a good idea to read a US online casino guide
The main share of the casino revenue in Nevada came from Clark County. That's not particularly surprising because that county includes Las Vegas. The county produced revenue of nearly $929 million, that's around 84% of the total win for the month.
Looking deeper into the figures, over half of the casino revenue that was generated in January came from the Las Vegas Strip. That contains some of the most famous casinos in the world and gamblers are now making their way to the Strip hoping to come away with some big wins.
The figure for the Las Vegas strip in January 2022 was over $567 million. That's a big increase in the amount recorded for the first month of the year in 2021. This year's figure is approximately 76% higher than a year ago.
Other areas continue to be in the shade of the Las Vegas strip. The next highest was the Boulder Strip which recorded revenue of $85 million. That's followed by Downtown Las Vegas on $67.7 million and Reno with $52.3 million.
February saw the attendance levels at casinos increasing. It's a famous place to go and get married and last month saw Las Vegas issue its five-millionth marriage license. At least now, those getting married were also able to celebrate in the land-based casinos.
January 2022 saw 2.474 million visitors to Las Vegas with hotel occupancy at 53.9%. You can see therefore while the revenue figures are so good. That number of visitors was up 91.2% up from January last year. There was still some way to fully recover though as that figure was 27.5% down from January 2019.
The fact that the land-based casinos are doing so well isn't just good news for their owners. It's also excellent news for the state of Nevada. That's because of the revenue that they receive from the casinos. Around $81.2 million has been received and that's an increase of 75% (around $35 million) compared to 2021.
That's the second-highest amount that the state has collected since August 2021. It's the fourth-highest figure in the 2022 financial year, only beaten by the amounts collected in July, November, and June. The total percentage fee collections for the financial year are around $652 million. That's an impressive figure that is up 35% on the previous financial year.
Recent months have seen the state of Nevada recovering from the Covid-19 pandemic. This has seen a gradual easing of the restrictions that were in place. For example, early February saw the Nevada Governor, Steve Sisolak publish an emergency directive.
This included the lifting of the state's mask mandate. The Governor announced that face coverings would no longer need to be worn in public indoor settings. This was followed by the Nevada Gaming Control Board (NGCB) informing licensees that gaming establishments won't have to make their patrons and staff wear face coverings.
The Governor tweeted that "We are at this point now because as Nevadans we always look out for one another – that's our Battle Born spirit and that's the Nevada way."
There had been a relaxation of the state's mask policy last year. However, a surge in the numbers being infected by Covid-19 saw more stringent rules put in place.
While the casino business has been making a great recovery, there were still some customers who felt uncomfortable having to gamble while wearing face coverings. Hopefully, the relaxation of the rules will ensure that the casinos enjoy even more success in 2022.
Gaming Americas Weekly Roundup – May 22-28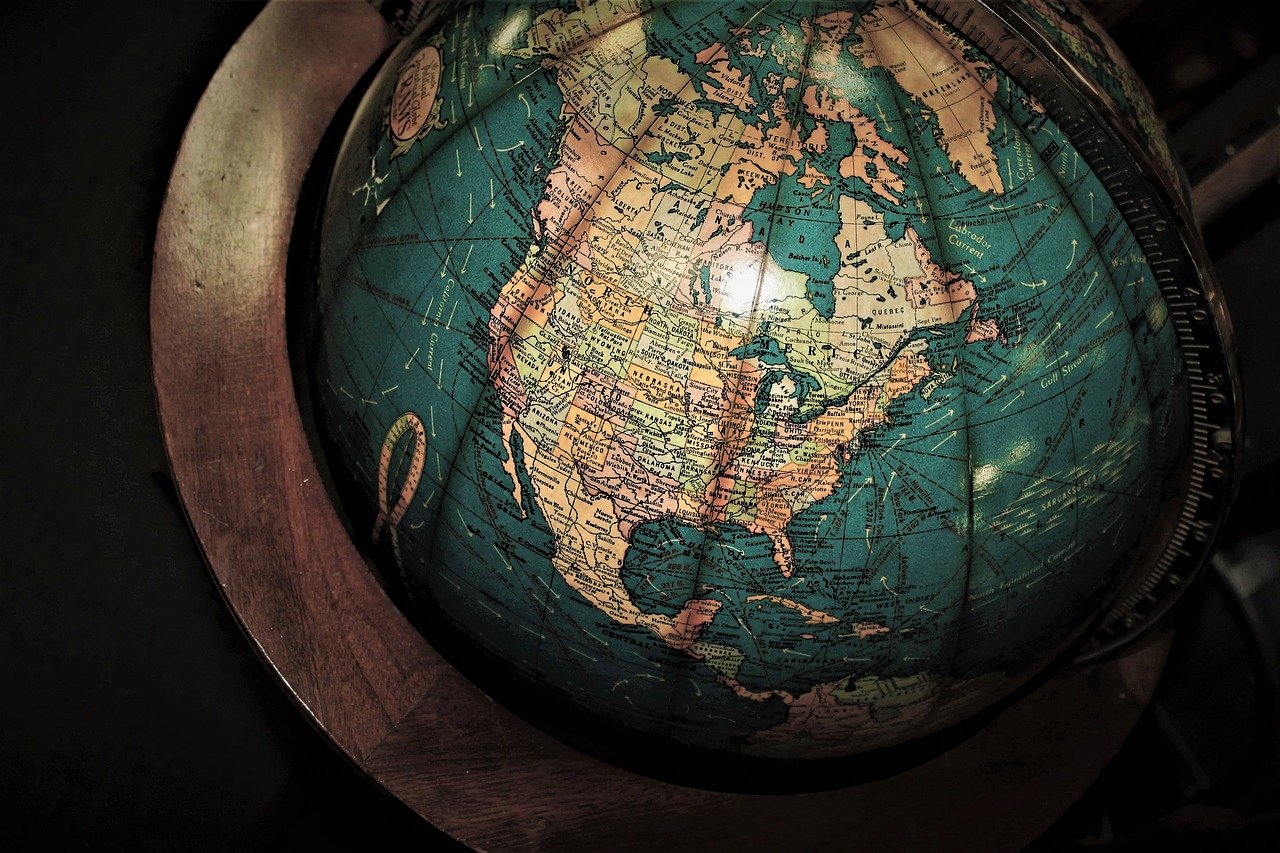 Reading Time:
2
minutes
Welcome to our weekly roundup of American gambling news again! Here, we are going through the weekly highlights of the American gambling industry which include the latest news and new partnerships. Read on and get updated.
Latest News
Tipico Sportsbook announced the launch of "Swing for the Fences," an MLB contest in which bettors play for a chance to win their share of over $100,000 in monthly prizes. The contest is available to customers in Tipico's operating states of Ohio, New Jersey, Colorado and Iowa.
Ohio Governor Mike DeWine has nominated Michelle Gillcrist as Director of the Ohio Lottery Commission. Gillcrist was named interim director in April. Prior to her appointment as interim director, Gillcrist served DeWine in various capacities during his tenure as Governor, Ohio Attorney General and United States Senator, most recently as Governor DeWine's Northern Ohio Regional Liaison and the Governor's Aerospace and Defense Liaison for Northeast Ohio.
Maverick Gaming announced the launch of its new "Ace's Poker" room in the city of Mountlake Terrace, Washington. This exciting new poker brand is the first in the state and represents the continuous investment in Maverick Gaming's strategy to redevelop and connect its properties across its regional footprint.
DoubleDown Interactive, a leading developer and publisher of digital games on mobile and web-based platforms, announced a $10,000 donation to the ASPCA (The American Society for the Prevention of Cruelty to Animals) in support of its mission to provide effective means for the prevention of cruelty to animals throughout the US.
Thunder Valley Casino Resort is going to celebrate its 20th anniversary this June. The casino opened its doors in 2003, and since 2011, has been rated as a AAA Four Diamond award-winning resort.
Partnerships
SimWin Sports, the first AI-driven digital sports league and one of Web3's most anticipated new gaming platforms, announced its new partnership with The Boston Legends, an ownership group spearheaded by Autograph. The latter is renowned for its co-founder, Tom Brady, an iconic NFL quarterback.
Canadian Elite Basketball League and BetVictor announced a national partnership that will see the international sports book align with the CEBL as its official Sports Betting Partner for the 2023 season as it expands its presence in Ontario and across Canada. The partnership will include a groundbreaking sports betting experience for CEBL fans across its broadcasts and media platforms.
Play.Works, the number one provider of Connected TV games and original TV channels, announced a partnership with Authentic Hendrix LLC and Experience Hendrix LLC to launch casual slots and video trivia games inspired by the lyrics and music of legendary guitarist Jimi Hendrix.
Baha Mar, the leading luxury resort in The Bahamas, and Quick Custom Intelligence announced the successful upgrade to version 5.2 of Quick Custom Intelligence's Enterprise Platform. Version 5.2 enhances the award-winning QCI Platform with the automation of operational tools that become a central part of the daily management of a gaming facility.
Vegas Stats and Information Network (VSiN) is launching a new 24-hour sports radio format in New Hampshire. VSiN is launching the channel alongside Binnie Media, New Hampshire's largest locally-owned media company. The new VSiN Radio 106.3 FM HD2 will deliver sports betting programming 24/7 year-round to the more than 1.5 million people Binnie Media reaches each week in New England and beyond.
Gaming Americas Weekly Roundup – May 15-21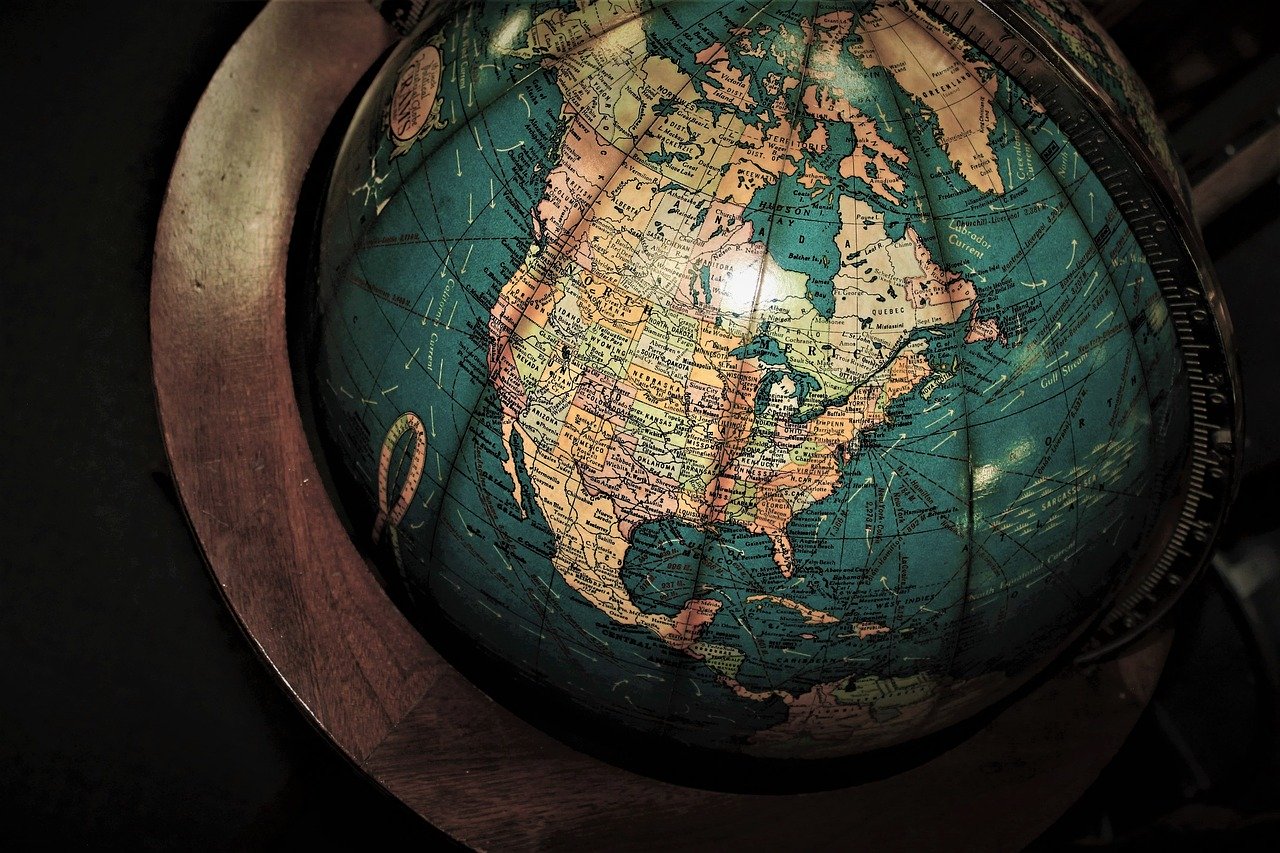 Reading Time:
2
minutes
Welcome to our weekly roundup of American gambling news again! Here, we are going through the weekly highlights of the American gambling industry which include the latest news and new partnerships. Read on and get updated.
Latest News
International Game Technology PLC announced that Keith Cash, the Company's Vice President and General Manager of Global Instant Tickets will be inducted into the Lottery Industry Hall of Fame as a member of the Class of 2023. Cash will be honoured later this year at an event hosted by the Public Gaming Research Institute.
Hard Rock International is bringing its unique brand of world-class entertainment to the historic city of Deadwood in the heart of the Black Hills National Forest. The Rocksino by Hard Rock project will celebrate a grand opening on August 8. The Rocksino by Hard Rock Deadwood is a boutique hotel & casino experience, which includes most of what fans of the Hard Rock brand have come to know but on a smaller scale than its famous integrated resorts in gateway international cities.
The online lottery ticket platform Jackpot.com has launched in Ohio, its second US state after it launched in Texas in January. Jackpot.com is also launching with a marketing partnership with one of the country's premier professional sports franchises, the Cleveland Guardians.
BCLC is enhancing identification requirements at B.C. casinos this summer to support people enrolled in BCLC's Game Break self-exclusion programme. While players will receive the same friendly, welcoming experience that they are used to when arriving at a B.C. casino, the enhancements will require every individual to present government-issued photo identification for entry.
NOVOMATIC has confirmed its attendance at the upcoming Peru Gaming Show (PGS) 2023 event, set to take place on June 14-15 at the Jockey Exposition Centre in Lima. At stand #53, the company will showcase its latest highlights for the region.
Partnerships
Las Vegas-based, cross-platform global games leader, Light & Wonder, has been selected to bring its portfolio of systems solutions driven by comprehensive technology to Mohegan INSPIRE Entertainment Resort.
Galaxy Gaming has announced that it has signed an agreement with Evolution Group for the licensing of Galaxy table game content across their portfolio of studios. The agreement runs for ten years and strengthens Evolution's collection of online table games.
Major League Soccer announced that The Game Day, a leading sports betting entertainment website, will provide fans with expert tips on MLS bets and match preview highlights each week on the new Betting Hub on MLSsoccer.com.
IMG ARENA has extended its partnership with Major League Soccer to provide tracking data to MLS NEXT Pro. The extended agreement will see IMG ARENA integrate its deep tech, cloud-based platform to provide player and ball tracking data to MLS NEXT Pro to enhance their player performance analysis.
Appointments
The Board of Directors of the Campo Kumeyaay Nation's Economic Development Corporation "Muht Hei Inc." announced the appointment of Michael J. Broderick as the new General Manager of Golden Acorn Casino and Travel Centre.
Industry sales leader Lisa Carmona has joined the JCM Global (JCM) sales team, bringing with her a rich background and deep knowledge of digital signage and its impact on casino gaming customers. Carmona will be based in Las Vegas and will serve JCM customers in the Midwest.
Gaming Americas Weekly Roundup – May 8-14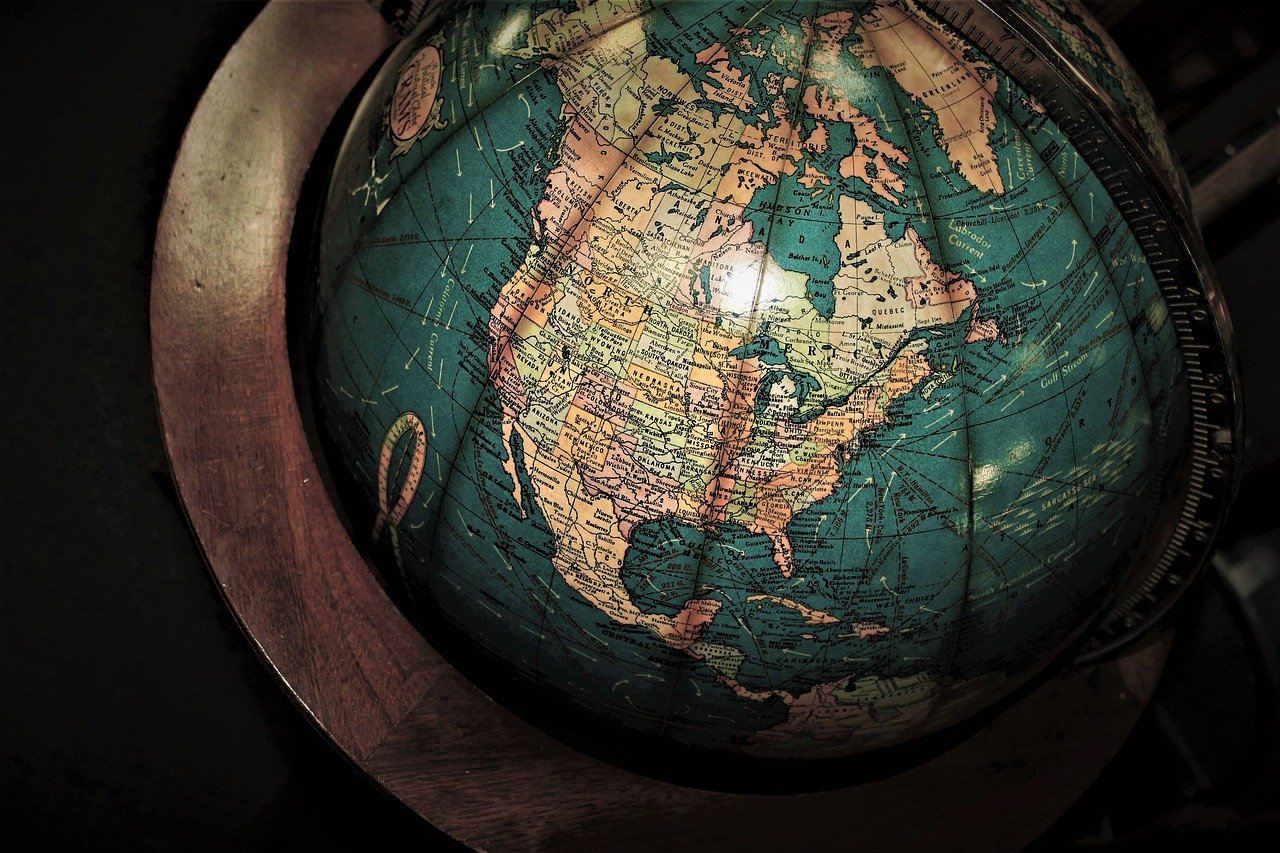 Reading Time:
2
minutes
Welcome to our weekly roundup of American gambling news again! Here, we are going through the weekly highlights of the American gambling industry which include the latest news and new partnerships. Read on and get updated.
Latest News
WarHorse Gaming has announced plans to begin construction on its new gaming facilities in Omaha and continue with the next phase of construction at its Lincoln facility. WarHorse Gaming Omaha will feature roughly 1300 slots and 20 tables games once complete, of which more than 800 will be available when the first phase of the casino opens about a year after the start of construction.
Chasing Poker Greatness has announced that it has officially launched its first live cash poker course known as Live Cash Preflop Bootcamp. Chasing Poker Greatness is a well-known online poker website that publishes poker podcasts, sells online poker courses, offers private poker coaching, produces poker training videos and runs a coaching-for-profit (CFP) poker stable (the CPG Wolves).
ALT Sports Data, the leading source of official and unofficial alternative sports trading data unlocking millions of participatory fans and potential bettors for sportsbook operators, media platforms and event producers, has been named the winner of the third annual Ifrah Pitch Competition.
NorthStar Gaming Holdings Inc. announced it has closed its previously announced acquisition of Slapshot Media, a Canadian iGaming marketing and managed services company that specialises in providing managed services to Spreads.ca, an iGaming site owned and operated by the Abenaki Council of Wolinak.
Paysafe announced the launch of its revamped Skrill digital wallet for online betting in the Canadian province of Ontario. Developed specifically to meet the payment preferences of iGaming players, the upgraded Skrill wallet allows Ontarians to instantly fund wagers and effortlessly cash-out winnings while enjoying a streamlined and intuitive user experience (UX).
Scientific Games Chief Marketing Officer Jennifer Welshons has been named a 2023 Lottery Industry Hall of Fame Inductee, joining an elite group of global professionals. A pioneer in the area of analytics and insights, Welshons will be honored at a ceremony this fall during the North American Association of State and Provincial Lotteries 2023 Annual Conference.
Partnerships
GG.BET has partnered with Brazilian esports streamer Gaules, in doing so securing an official agreement with a broadcast of the BLAST Paris Major. The Ukraine-founded company will become the official betting partner of the Brazilian Portuguese language streams of the BLAST Paris Major, which will be distributed via Gaules' – real name Alexandre Borba Chiqueta – Twitch channel.
Pragmatic Play has strengthened its foothold in Brazil after signing an agreement with local operator Vem Betar. As part of the deal, Pragmatic Play's extensive portfolio of Slots, Live Casino and Virtual Sports content will be available to Vem Betar's player base.
DraftKings Inc. announced the launch of the DraftKings Network on Samsung TV Plus, Samsung's free ad-supported TV service (FAST), the first FAST service with DraftKings Network that also delivers over 250 live channels in the US and thousands of shows and movies on demand to millions of Samsung Smart TVs Galaxy devices, Family Hub appliances and on the web.
Liga FUTVE, the top-flight professional football league of Venezuela, announced that Stats Perform, the sports tech leader in data and AI, will be the competition's official data partner for the next three years.