Global Gambling Market Opportunities and Strategies Report 2022-2030: Shift In Interests Towards Online And Physical Sportsbook Betting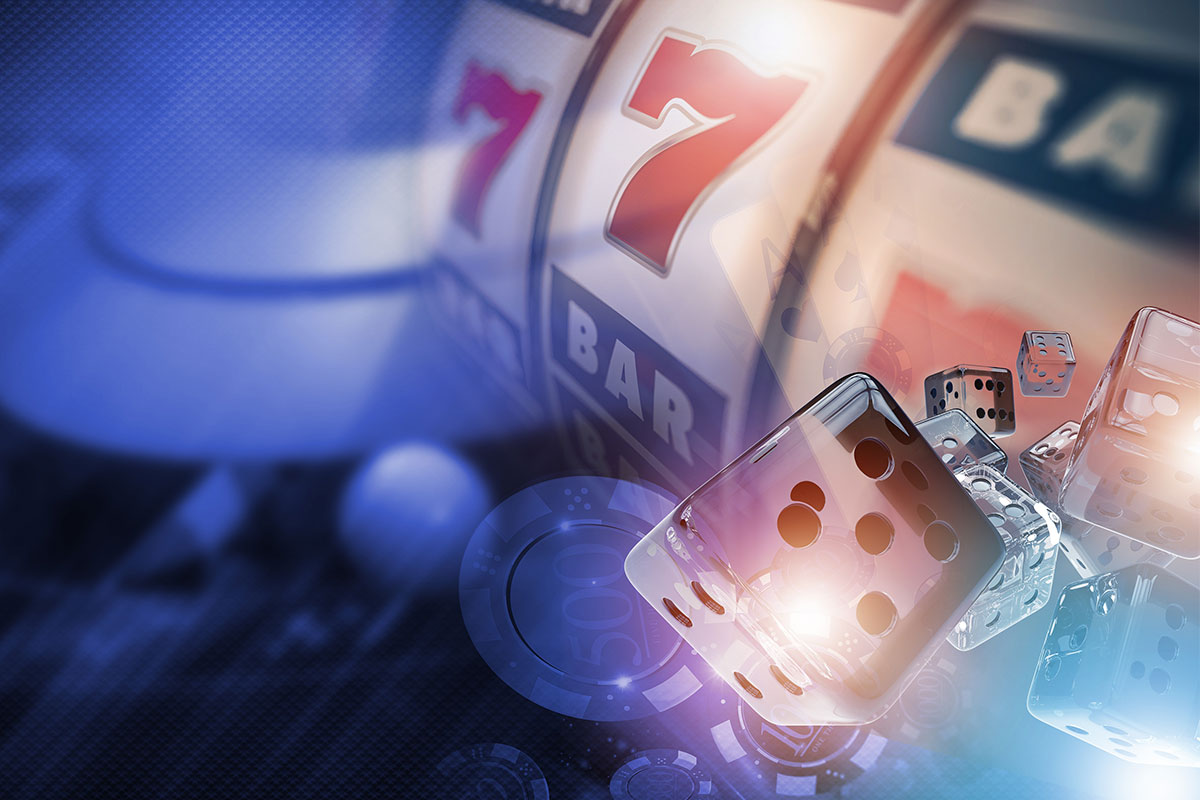 Reading Time:
4
minutes
The "Gambling Global Market Opportunities And Strategies To 2030, By Type, Channel Type" report has been added to ResearchAndMarkets' offering.
The global gambling market reached a value of nearly $465,763.9 million in 2020, having increased at a compound annual growth rate (CAGR) of 2.1% since 2015. The market is expected to grow from $465,763.9 million in 2020 to $674,703.9 million in 2025 at a CAGR of 7.7%. The market is expected to grow from $674,703.9 million in 2025 to $895,720.3 million in 2030 at a CAGR of 5.8%.
The gambling market consists of sales of gambling services and related goods by entities (organizations, sole traders and partnerships) that operate gambling facilities, such as casinos, bingo halls, video gaming terminals, lotteries, and off-track sports betting. Gambling is the act of wagering money or something of value on an event with an uncertain outcome that is not under gambler control, with an intent of winning money.
Growth in the historic period resulted from growth of the experience economy, favorable visa policies and new initiatives, emerging markets growth, growth in female gamblers, rapid urbanization, legalization of gambling and rise in mobile gambling.
Going forward, legalization of gambling, changing consumer gambling habits and use of social media are expected to drive the market. Stringent government regulations on gambling, demographic changes and problem gambling are major factors that could hinder the growth of the gambling market in the future.
The gambling market is segmented by type into casino, lotteries, sports betting and others. The lotteries market was the largest segment of the gambling market by type, accounting for 52.5% of the total market in 2020. Going forward, sports betting segment is expected to be the fastest growing segment in the gambling market, at a CAGR of 8.4%.
The gambling market is also segmented by channel type into offline, online and virtual reality (VR). The offline market was the largest segment of the gambling market by channel type, accounting for 88.0% of the total market in 2020. Going forward, the virtual reality (VR) segment is expected to be the fastest growing segment in the gambling market, at a CAGR of 17.7%.
Asia Pacific was the largest region in the global gambling market, accounting for 38.2% of the total in 2020. It was followed by North America, Western Europe and then the other regions. Going forward, the fastest-growing regions in the gambling market will be Middle East and Eastern Europe, where growth will be at CAGRs of 12.0% and 10.8% respectively. These will be followed by Africa and South America, where the markets are expected to register CAGRs of 10.1% and 9.9% respectively.
The gambling market is relatively fragmented, with a large number of players. The top ten competitors in the market made up to 20.10% of the total market in 2020. This can be due to the existence of number of local players in the market serving customers in particular geographies.
China Welfare Lottery was the largest competitor with 10.85% of the market, followed by The Hong Kong Jockey Club with 6.01%, MGM Resorts International with 0.62%, Crown resorts with 0.51%, Caesars Entertainment Corporation with 0.50%, Las Vegas Sands Corporation with 0.49%, Melco International Development Ltd. with 0.31%, Genting Group with 0.30%, Wynn Resorts Ltd. with 0.27%, and Galaxy Entertainment Group Limited with 0.23%.
The top opportunities in the gambling market segmented by type will arise in the lotteries segment, which will gain $113,324.9 million of global annual sales by 2025. The top opportunities in the gambling market segmented by channel type will arise in the offline segment, which will gain $155,521.3 million of global annual sales by 2025. The gambling market size will gain the most in China at $29,826.3 million.
Market-trend-based strategies for the gambling market includes investing in gambling games that use AR and VR technology, adopt advanced technologies to introduce live casinos, introduce hybrid games to drive engagement, adopt advanced security measures to prevent fraud, adopt cryptocurrencies to improve transparency in transactions, provide large-format slot machines, integrate robots with artificial intelligence, invest in providing mobile gambling services, offering offshore betting services, employ big data analytics, invest in branded slot games and gambling services through smart watch applications.
Key Topics Covered:
1. Gambling Market Executive Summary
2. Table of Contents
3. List of Figures
4. List of Tables
5. Report Structure
6. Introduction
6.1. Segmentation By Geography
6.2. Segmentation By Type
6.3. Segmentation By Channel Type
7. Gambling Market Characteristics
7.1. Market Definition
7.2. Segmentation By Type
7.2.1. Casino
7.2.2. Lotteries
7.2.3. Sports Betting
7.2.4. Others
7.3. Segmentation By Channel Type
7.3.1. Offline Gambling
7.3.2. Online Gambling
7.3.3. Virtual Reality (VR) Gambling
8. Gambling Market, Supply Chain Analysis
8.1.1. Resources
8.1.2. Gambling Services Providers
8.1.3. Other Service Providers
8.1.4. End Users
9. Gambling Market, Product/Service Analysis – Product/Service Examples
10. Gambling Market Customer Information
10.1. Shift In Interests Towards Online And Physical Sportsbook Betting
10.2. Gamblers Will Return To Casinos Post COVID-19
10.3. Online Gambling Is the Most Popular Gambling Behavior
10.4. Mobile Devices Have Become the Most Popular Gambling Medium
10.5. Betting Over Legal Sportsbooks Is The Most Popular Gambling Behavior
10.6. Casinos Are Considering Adopting Skill-Based Games To Attract New Gamers
10.7. Most Social Gamblers Have Not Faced Issues From Their Gambling Activity
10.8. Australians Are Concerned About Over Exposure To Gambling Advertisements
10.9. The National Lottery Draws Are The Most Popular Gambling Activity
10.10. Rise In Gambling Activity Among Singapore Residents
10.11. Americans Believe That Sports Gambling Is Moral, But Illegal
10.12. Increased Funding For Problem Gambling Services In The United States
11. Gambling Market Trends And Strategies
11.1. Adoption Of Augmented and Virtual Reality In Casinos
11.2. Increase In Gambling Legislations
11.3. Live Casinos
11.4. Hybrid Games
11.5. Security In Online Gambling
11.6. Cryptocurrency In Gambling
11.7. Large-Format Slot Machines
11.8. Sports Betting Bots
11.9. Mobile Gambling
11.10. Online Casinos
11.11. Offshore Sports Betting
11.12. Big Data Analytics in Sports Betting
11.13. Branded Slots
11.14. Slots On Smart Watches
12. Gambling Market Opportunity Assessment, PESTEL Analysis
12.1. Political
12.1.1. Favorable Tourism Policies
12.1.2. Political Changes
12.1.3. Government Policies
12.1.4. Tax Laws
12.2. Economic
12.2.1. Disposable Incomes
12.2.2. Interest Rates
12.3. Social
12.3.1. Changing Demographics
12.4. Technological
12.4.1. Technological Advances
12.5. Environmental
12.5.1. Extreme Weather Conditions
12.6. Legal
12.6.1. Legality Of Gambling
13. Gambling Market Regulatory Landscape
14. Emergence of Augmented Reality and Virtual Reality in Gambling
14.1. Augmented Reality (AR)
14.2. Virtual Reality (VR)
15. Illegal Gambling Market
16. Gambling Competitions
16.1. World Series Of Poker
16.2. DraftKings Championship Series
16.3. World Casino Championship
17. Impact Of COVID-19 On The Gambling Market
17.1. Introduction
17.2. Closure of Land Casinos
17.3. Shift Towards Online Gambling
17.4. Impact On Companies
17.5. Future Outlook
Companies Mentioned
China Welfare Lottery
The Hong Kong Jockey Club
MGM Resorts International
Crown Resorts
Caesars Entertainment Corporation
Las Vegas Sands Corporation
Melco International Development Ltd.
Genting Group
Wynn Resorts Ltd.
Galaxy Entertainment Group Limited
Goat Gamez, the studio founded by Movie Games and Robert Lewandowski, announces the game Sports: Renovations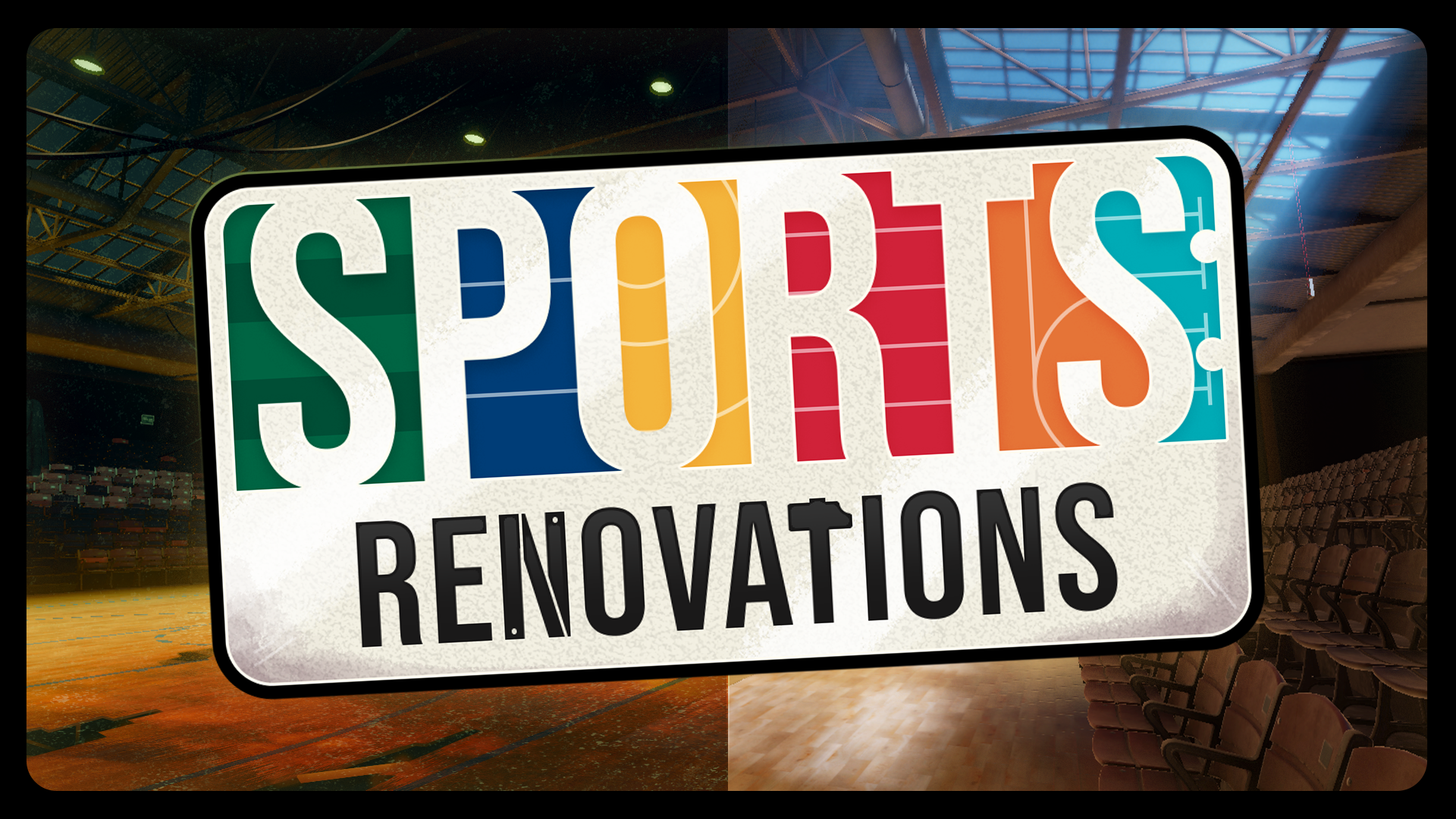 Reading Time:
2
minutes
Movie Games S.A., a games publisher listed on Warsaw Stock Exchange, has officially announced the game Sports: Renovations. The game is produced by Goat Gamez S.A., a company founded by Movie Games and Robert Lewandowski. The announcement will be accompanied by a trailer featuring Robert Lewandowski and a page on the Steam platform.
Sports: Renovations is a first-person simulator in which the player takes on the role of the person responsible for renovating deteriorating sports facilities and restoring them to their former glory. The player's task is to raise the money needed to renovate a basketball court in their hometown by carrying out other renovation tasks.
The player will be responsible for the entire renovation process – from collecting and disposing of rubbish, to painting the walls, assembling the sports instruments and furnishing the interior. The player will learn how such facilities are built and will have the opportunity to assemble, for example, a boxing ring, a climbing wall or a turf, as well as paint the ice of a hockey stadium. For each completed task, the player will receive a 'souvenir', a kind of trophy, which they can place in a special room in their headquarters. The headquarters can also be upgraded. By unlocking new rooms, the player will gain new benefits or gain access to side missions.
– We are extremely proud of this project – says dr. Piotr Kubinski, CEO of Goat Gamez. – Each level has been thought out down to the smallest detail. There is a unique story associated with each sports facility, which the player, like a detective, puts together while renovating the building. Everything the player comes across during a mission, from the tattered posters on the walls to the flyers and letters scattered on a desk, is relevant to the game's plot.
– We are delighted to have the support of Robert Lewandowski, Poland's most famous footballer and co-founder of Goat Gamez. He has expressed his interest in Sports: Renovations and intends to personally promote the game – comments Piotr Gnyp, CMO of Movie Games.
The release of Sports: Renovations on PC is tentatively scheduled for 2023, but the final date will be influenced by production and marketing considerations
SIS signs landmark 24/7 racing deal with BetConstruct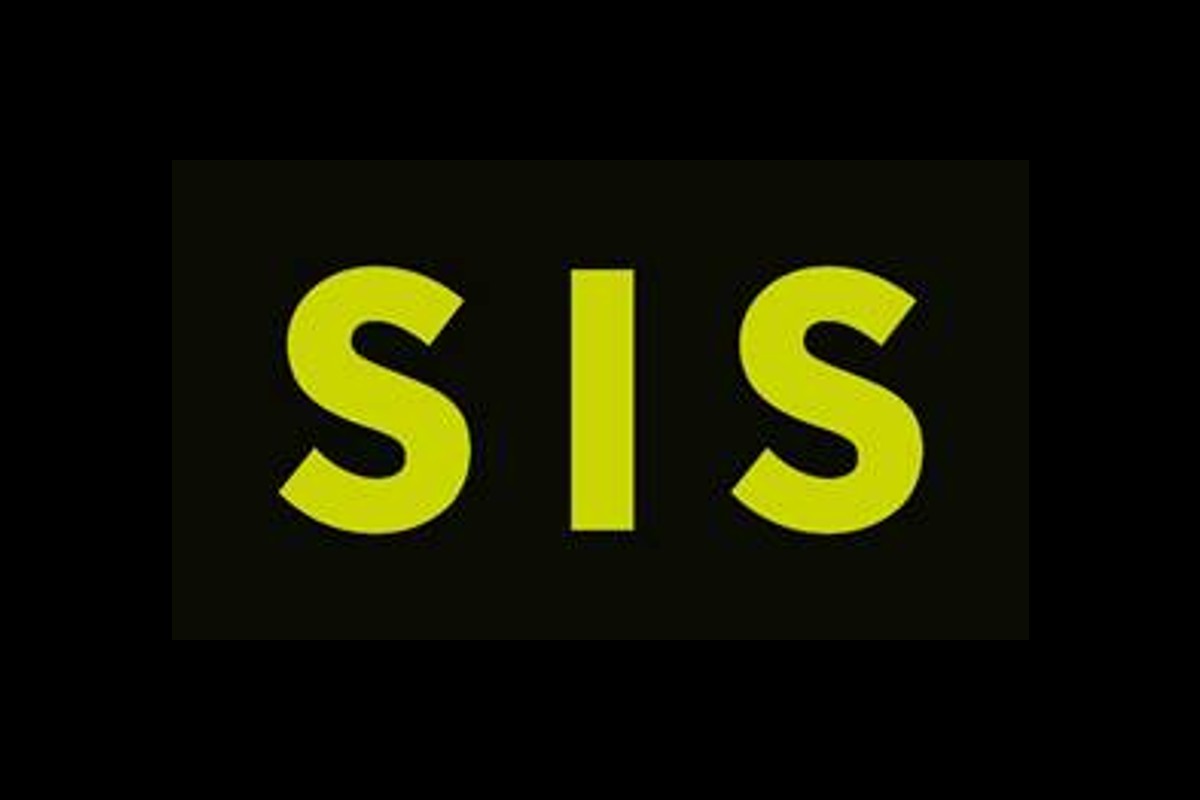 Reading Time:
< 1
minute
SIS (Sports Information Services), the leading multi-channel supplier of 24/7 live betting services, has signed a deal to integrate its offering onto the platform of leading global provider BetConstruct, starting with its 24/7 Live Racing Content.
The landmark agreement brings high-quality racing content from around the world to BetConstruct's extensive network, adding significant value for the provider's operator partners. BetConstruct is a global award-winning technology and services provider for the online and land-based gaming industries and its platform boasts a vast network of global operators.
The deal represents an important step within the stated ambition of SIS to further develop relationships with leading platforms.
Following completion of the integration process, BetConstruct's partners will gain access to 24/7 Live Racing Content that provides operators with profitable short-form content throughout the day. The content comprises an annual total of over 35,000 horse races and 38,000 greyhound events, taking place at over 170 racecourses across five continents. All racing content is supplied as an end-to-end solution including live streamed pictures, data, commentary, on-screen graphics with betting triggers along with an extensive range of markets and prices.
This delivery of profitable short-form content throughout the day offers a betting event every three minutes, with the BetConstruct agreement further boosting the ever-growing number of leading operators that benefit from SIS' revenue-boosting services.
Andy Kelly, Commercial Manager (UK & Europe) at SIS, said: "We've been extremely open that SIS has a strategic goal of strengthening its partnerships with platforms and distributors. BetConstruct has an excellent global reach that allows for significantly more operators worldwide to have access to the best racing products on the market. It has also been a pleasure working with the BetConstruct team and I am looking forward to a long and successful partnership."
Kwalee Reaches One Billion Mobile Games Installs Milestone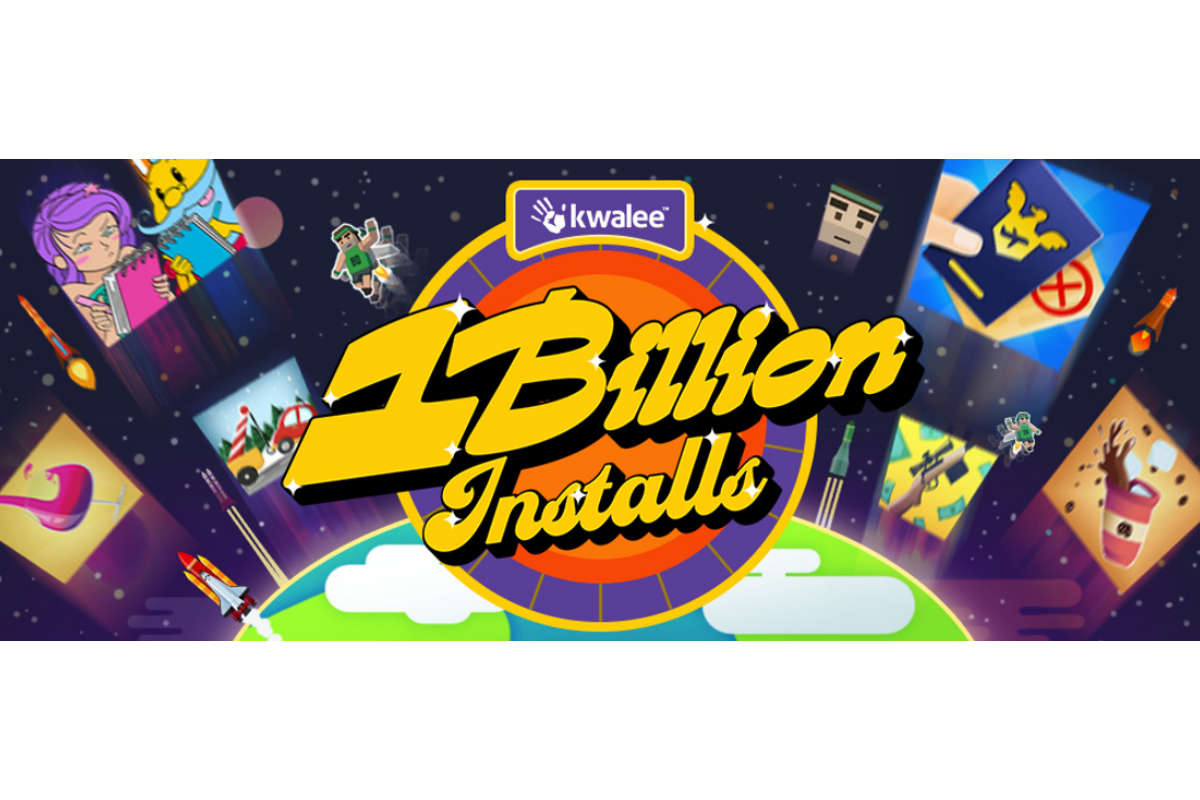 Reading Time:
2
minutes
Kwalee, a leading global game developer and publisher, is ecstatic to announce that its mobile app games portfolio has reached the much-anticipated milestone of 1 billion installs. This achievement is a testament to the hard work and dedication of the entire Kwalee team, partners and the support of its loyal players. Kwalee games have been downloaded on every continent – even Antarctica.
Founded in 2011, Kwalee has become the leader of hypercasual mobile game development in the UK, and its success prompted the company to open studios in India, China, and Portugal. It has consistently delivered fun and innovative titles such as Draw it, Teacher Simulator, and Airport Security. Kwalee has over 45 chart-topping games, and with over 200 million installs last year alone, it has accelerated towards the 1 billion install milestone.
Kwalee CEO, David Darling CBE, says, "We're elated to reach this milestone. As a founder of Kwalee and someone with a long history in the games industry, it's incredibly rewarding to see us reach this level of success. I've always been passionate about creating games that bring joy and entertainment to people, and to have reached one billion installs is a clear indication that we've been able to achieve that goal.
We've always believed in the potential of mobile games as a medium to connect people from all walks of life. I'm incredibly proud of our team and their work to get us to this point, and I'm excited to still be playing Kwalee games when we hit 2 billion installs."
First introduced in 2017, Creative Wednesdays was one of the defining innovations that enabled Kwalee to achieve this astronomical success. Team members in all parts of the business are given the freedom to pitch games and share in the profits if they become a success. Every week, in addition to hearing new pitches, the full Kwalee team gathers in person and remotely to share news, trends and play a new game together. This creative culture has helped Kwalee attract top talent, with the team reading tens of thousands of applications a month for its many remote and hybrid vacancies.
In addition to the success of games developed in-house, Kwalee has built a strong community of third-party game developers from around the world. Games such as Rocket Sky, Let's Be Cops 3D and Build Your Vehicle were all developed by independent studios. They partnered with Kwalee to benefit from industry-leading marketing, monetisation, funding and development guidance from Kwalee's expert hypercasual and casual teams. Developers are encouraged to sign up to Kwalee's Publishing Portal to access free coaching and game testing.
Its strong marketing credentials and commitment to collaborate closely with talented game developers have made Kwalee the partner of choice for established and up-and-coming mobile game developers. Over a tenth of its billion installs have come from publishing external developers, with a success rate recognised by industry awards – Kwalee won Publisher of the Year at both the TIGA and Mobile Game Awards in 2022.
On this special occasion, Kwalee thanks its players, developers, and in-house teams who have driven this success. The company is thrilled to continue growing and expanding its community of players and is looking forward to many more years of successful mobile, PC and console game development.