Global Gambling Market Opportunities and Strategies Report 2022-2030: Shift In Interests Towards Online And Physical Sportsbook Betting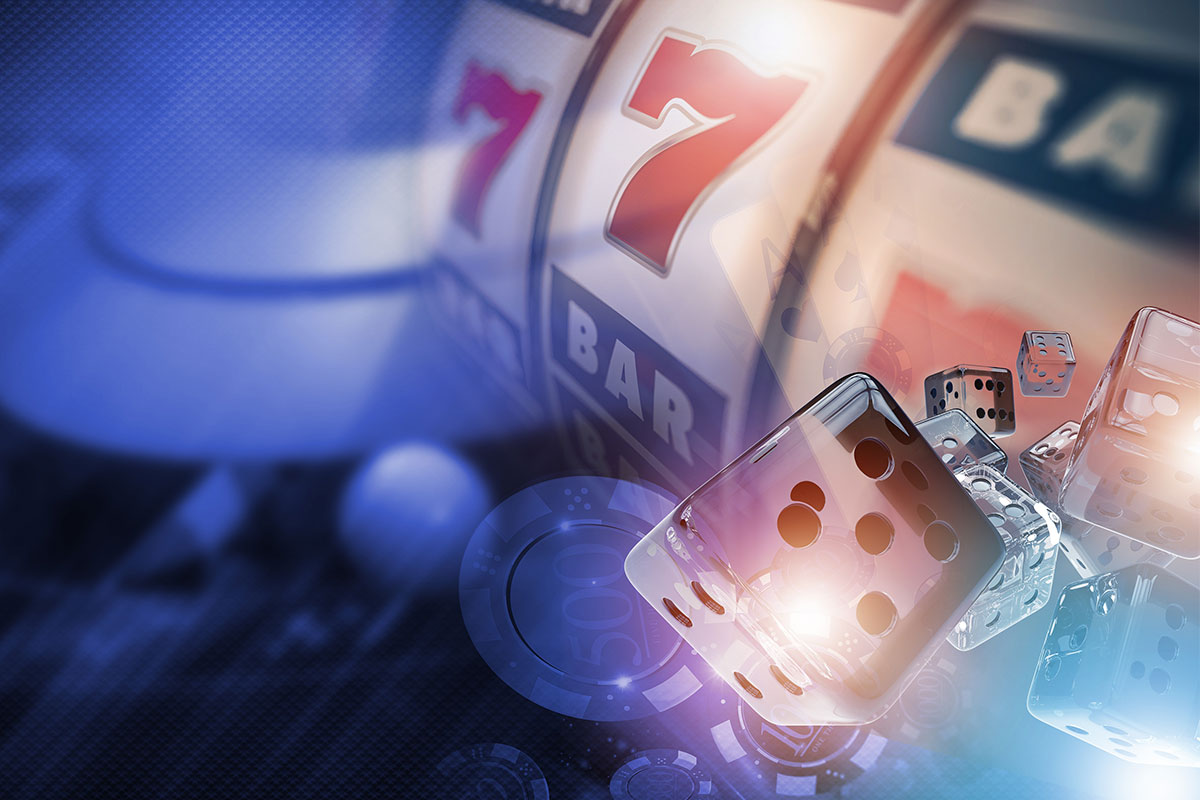 Reading Time:
4
minutes
The "Gambling Global Market Opportunities And Strategies To 2030, By Type, Channel Type" report has been added to ResearchAndMarkets' offering.
The global gambling market reached a value of nearly $465,763.9 million in 2020, having increased at a compound annual growth rate (CAGR) of 2.1% since 2015. The market is expected to grow from $465,763.9 million in 2020 to $674,703.9 million in 2025 at a CAGR of 7.7%. The market is expected to grow from $674,703.9 million in 2025 to $895,720.3 million in 2030 at a CAGR of 5.8%.
The gambling market consists of sales of gambling services and related goods by entities (organizations, sole traders and partnerships) that operate gambling facilities, such as casinos, bingo halls, video gaming terminals, lotteries, and off-track sports betting. Gambling is the act of wagering money or something of value on an event with an uncertain outcome that is not under gambler control, with an intent of winning money.
Growth in the historic period resulted from growth of the experience economy, favorable visa policies and new initiatives, emerging markets growth, growth in female gamblers, rapid urbanization, legalization of gambling and rise in mobile gambling.
Going forward, legalization of gambling, changing consumer gambling habits and use of social media are expected to drive the market. Stringent government regulations on gambling, demographic changes and problem gambling are major factors that could hinder the growth of the gambling market in the future.
The gambling market is segmented by type into casino, lotteries, sports betting and others. The lotteries market was the largest segment of the gambling market by type, accounting for 52.5% of the total market in 2020. Going forward, sports betting segment is expected to be the fastest growing segment in the gambling market, at a CAGR of 8.4%.
The gambling market is also segmented by channel type into offline, online and virtual reality (VR). The offline market was the largest segment of the gambling market by channel type, accounting for 88.0% of the total market in 2020. Going forward, the virtual reality (VR) segment is expected to be the fastest growing segment in the gambling market, at a CAGR of 17.7%.
Asia Pacific was the largest region in the global gambling market, accounting for 38.2% of the total in 2020. It was followed by North America, Western Europe and then the other regions. Going forward, the fastest-growing regions in the gambling market will be Middle East and Eastern Europe, where growth will be at CAGRs of 12.0% and 10.8% respectively. These will be followed by Africa and South America, where the markets are expected to register CAGRs of 10.1% and 9.9% respectively.
The gambling market is relatively fragmented, with a large number of players. The top ten competitors in the market made up to 20.10% of the total market in 2020. This can be due to the existence of number of local players in the market serving customers in particular geographies.
China Welfare Lottery was the largest competitor with 10.85% of the market, followed by The Hong Kong Jockey Club with 6.01%, MGM Resorts International with 0.62%, Crown resorts with 0.51%, Caesars Entertainment Corporation with 0.50%, Las Vegas Sands Corporation with 0.49%, Melco International Development Ltd. with 0.31%, Genting Group with 0.30%, Wynn Resorts Ltd. with 0.27%, and Galaxy Entertainment Group Limited with 0.23%.
The top opportunities in the gambling market segmented by type will arise in the lotteries segment, which will gain $113,324.9 million of global annual sales by 2025. The top opportunities in the gambling market segmented by channel type will arise in the offline segment, which will gain $155,521.3 million of global annual sales by 2025. The gambling market size will gain the most in China at $29,826.3 million.
Market-trend-based strategies for the gambling market includes investing in gambling games that use AR and VR technology, adopt advanced technologies to introduce live casinos, introduce hybrid games to drive engagement, adopt advanced security measures to prevent fraud, adopt cryptocurrencies to improve transparency in transactions, provide large-format slot machines, integrate robots with artificial intelligence, invest in providing mobile gambling services, offering offshore betting services, employ big data analytics, invest in branded slot games and gambling services through smart watch applications.
Key Topics Covered:
1. Gambling Market Executive Summary
2. Table of Contents
3. List of Figures
4. List of Tables
5. Report Structure
6. Introduction
6.1. Segmentation By Geography
6.2. Segmentation By Type
6.3. Segmentation By Channel Type
7. Gambling Market Characteristics
7.1. Market Definition
7.2. Segmentation By Type
7.2.1. Casino
7.2.2. Lotteries
7.2.3. Sports Betting
7.2.4. Others
7.3. Segmentation By Channel Type
7.3.1. Offline Gambling
7.3.2. Online Gambling
7.3.3. Virtual Reality (VR) Gambling
8. Gambling Market, Supply Chain Analysis
8.1.1. Resources
8.1.2. Gambling Services Providers
8.1.3. Other Service Providers
8.1.4. End Users
9. Gambling Market, Product/Service Analysis – Product/Service Examples
10. Gambling Market Customer Information
10.1. Shift In Interests Towards Online And Physical Sportsbook Betting
10.2. Gamblers Will Return To Casinos Post COVID-19
10.3. Online Gambling Is the Most Popular Gambling Behavior
10.4. Mobile Devices Have Become the Most Popular Gambling Medium
10.5. Betting Over Legal Sportsbooks Is The Most Popular Gambling Behavior
10.6. Casinos Are Considering Adopting Skill-Based Games To Attract New Gamers
10.7. Most Social Gamblers Have Not Faced Issues From Their Gambling Activity
10.8. Australians Are Concerned About Over Exposure To Gambling Advertisements
10.9. The National Lottery Draws Are The Most Popular Gambling Activity
10.10. Rise In Gambling Activity Among Singapore Residents
10.11. Americans Believe That Sports Gambling Is Moral, But Illegal
10.12. Increased Funding For Problem Gambling Services In The United States
11. Gambling Market Trends And Strategies
11.1. Adoption Of Augmented and Virtual Reality In Casinos
11.2. Increase In Gambling Legislations
11.3. Live Casinos
11.4. Hybrid Games
11.5. Security In Online Gambling
11.6. Cryptocurrency In Gambling
11.7. Large-Format Slot Machines
11.8. Sports Betting Bots
11.9. Mobile Gambling
11.10. Online Casinos
11.11. Offshore Sports Betting
11.12. Big Data Analytics in Sports Betting
11.13. Branded Slots
11.14. Slots On Smart Watches
12. Gambling Market Opportunity Assessment, PESTEL Analysis
12.1. Political
12.1.1. Favorable Tourism Policies
12.1.2. Political Changes
12.1.3. Government Policies
12.1.4. Tax Laws
12.2. Economic
12.2.1. Disposable Incomes
12.2.2. Interest Rates
12.3. Social
12.3.1. Changing Demographics
12.4. Technological
12.4.1. Technological Advances
12.5. Environmental
12.5.1. Extreme Weather Conditions
12.6. Legal
12.6.1. Legality Of Gambling
13. Gambling Market Regulatory Landscape
14. Emergence of Augmented Reality and Virtual Reality in Gambling
14.1. Augmented Reality (AR)
14.2. Virtual Reality (VR)
15. Illegal Gambling Market
16. Gambling Competitions
16.1. World Series Of Poker
16.2. DraftKings Championship Series
16.3. World Casino Championship
17. Impact Of COVID-19 On The Gambling Market
17.1. Introduction
17.2. Closure of Land Casinos
17.3. Shift Towards Online Gambling
17.4. Impact On Companies
17.5. Future Outlook
Companies Mentioned
China Welfare Lottery
The Hong Kong Jockey Club
MGM Resorts International
Crown Resorts
Caesars Entertainment Corporation
Las Vegas Sands Corporation
Melco International Development Ltd.
Genting Group
Wynn Resorts Ltd.
Galaxy Entertainment Group Limited
1Click Games receives the prestigious ISO 27001 Information Security Certificate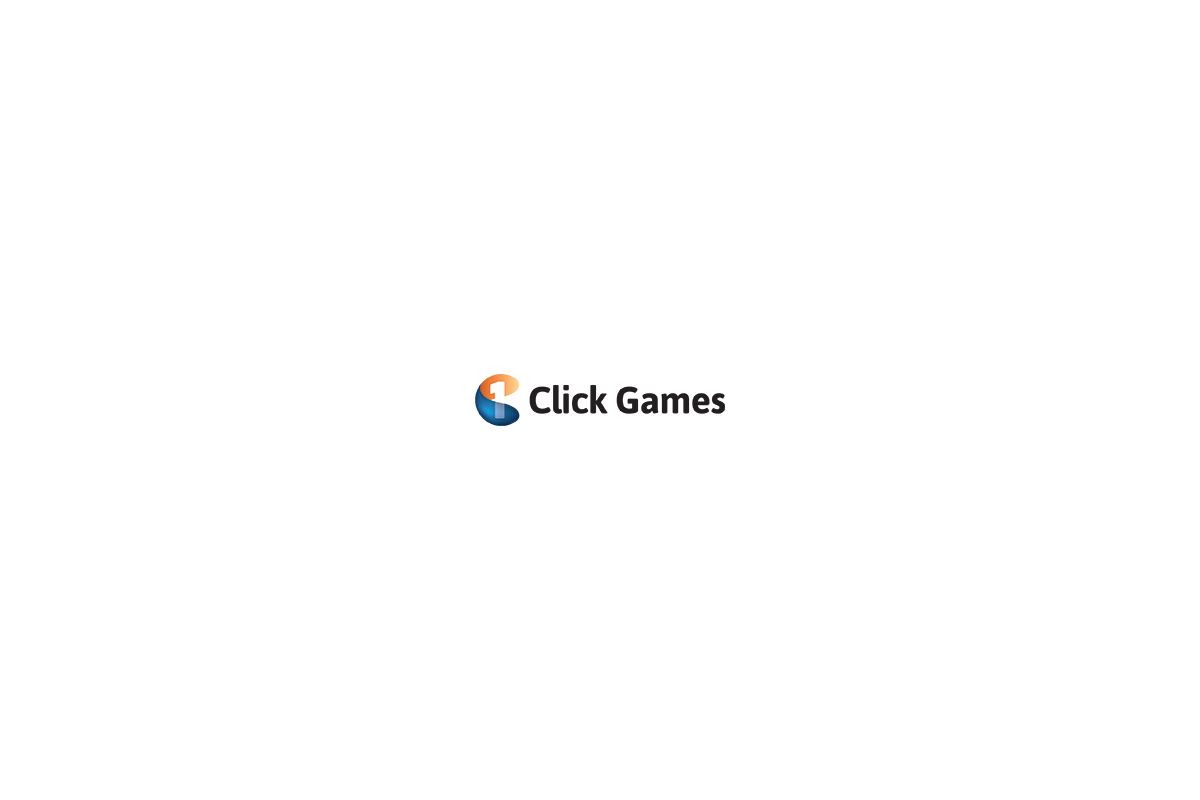 Reading Time:
< 1
minute
The ISO 27001 certificate is a worldwide information security management standard that allows organizations in the online gambling industry and other sectors to manage asset security. It establishes, in particular, how information security risk management processes should be built and what controls should be used. ISO 27001 certification allows 1Click Games to offer additional guarantees to our customers regarding information security and data processing.
This year, the compliance of 1Click Games with ISO 27001 international standards was checked by one of the world's leading independent auditors. The auditors assessed how our services comply with the requirements of the International Organization for Standardization, including management processes, the use of technologies and equipment. The analysis showed that the risk management system in the services is built and developed on the basis of the best world practices and fully provides the necessary information protection.
Maxim T., CEO at 1Click Games, says: "Data protection is one of the cornerstones of our business, and ISO 27001 certification demonstrates how seriously we take this responsibility and these strict standards. The certification process, took many hours of detailed checks. However, along with the satisfaction of the result, we recognize that this is only part of our ongoing responsibility to ensure the maximum possible safety of our customers. Besides, information security is never a static process, and in order to continue to set our services at the highest possible level, we requested one of the strictest certificates — ISO 27001 — and received it."
Top 5 latest charming iGaming brands out of the European Market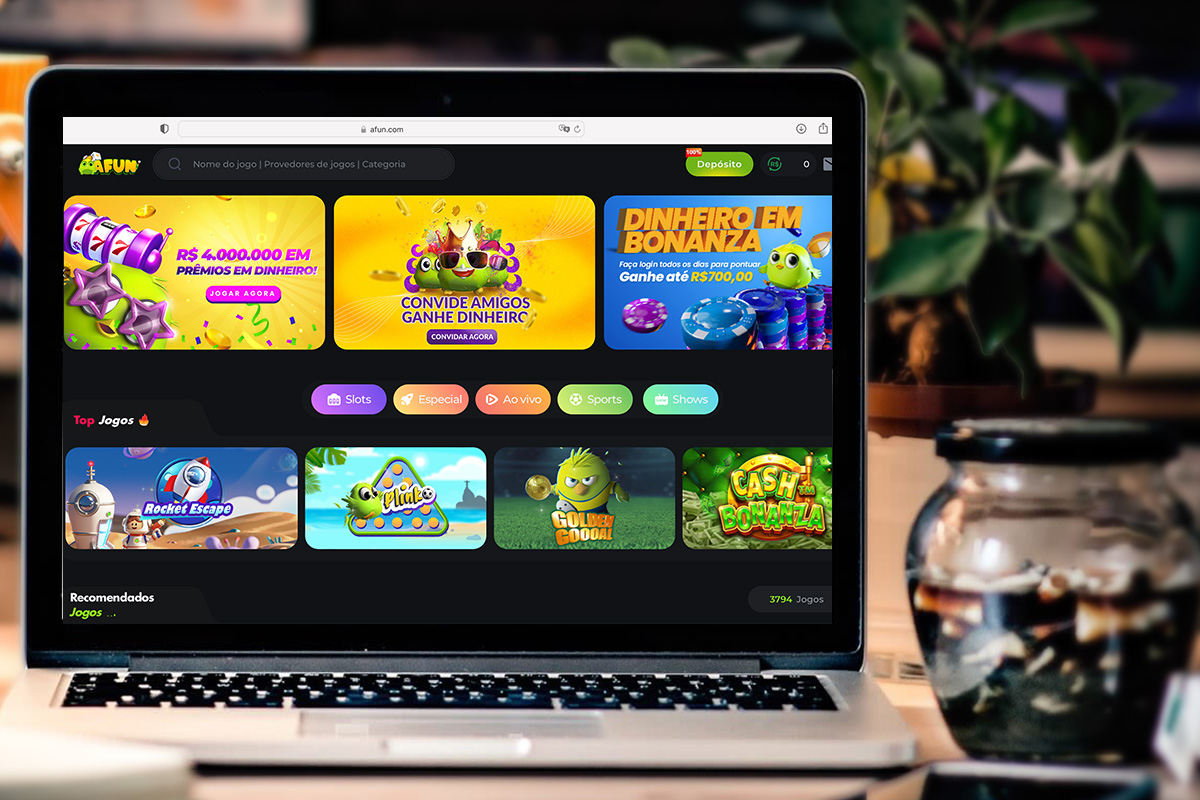 Reading Time:
3
minutes
It is no secret that the iGaming market is on the rise, with new iGaming operators and software providers constantly appearing. It might be, therefore, difficult to find those with unique offerings. We have put together a list of some of the rising stars of the industry present on the European market.
AFUN
AFUN Entertainment Group specializes in game development, payment system development and product data analysis. It is among the best legally licensed Sportsbook and iGaming platforms, with more than 1,500 game products and 30,000 sports events.
Present across Europe, America and Asia, the AFUN Group is licensed by Curaçao and has obtained an offshore gaming license from the Gambling Commision of the Government of Malta. With over 20 years of experience, the company has recently entered Latin America with one goal in mind: to guarantee the best online experience and provide each user with a personalized gaming experience on a trustworthy platform. It has already shown promising growth on the Brazilian market.
Check out their website with a wide range of games and keep up with the latest updates through their LinkedIn page.
Wazdan
Wazdan leads the way on innovation in casino content development. With a portfolio of over 150 cross-platform casino games, the company promises amplified performance and revenue growth.
The company adopts a partner-centric approach, offering tailored services and products that best align with their clients' growth strategy. Wazdan also aims to stay innovative by constantly expanding its cutting-edge player-engagement suite, while respecting all the requirements of the regulatory regimes, promoting responsible gaming.
The company has been in the market for 10+ years pushing iGaming technology forward, which undoubtedly earns a place for them on our list.
Softswiss
Softswiss offers software for online casinos and bookmaking websites. What makes this company stand out is that their products can be delivered as standalone solutions or combined into a single iGaming Platform.
Softswiss was awarded the Best Online Casino Provider in the Nordics 2022 (B2B) award at the Baltic and Scandinavian Gaming Awards. Beyond its casino platform – an exceptional, scalable, iGaming platform with high-speed of operation and intuitive management – the company's portfolio includes:
Game Aggregator – Bringing together 170+ casino game studios with over 11,000 mobile-friendly games via a single API integration
Softswiss Sportsbook – A unique high-performance platform for sports betting operations
Affilka – Affiliate Management Platform
Jackpot Aggregator – Enabling customized jackpot campaigns
Softswiss Lottery Terminal – An all-in-one lottery system for any land-based operation
With such a wide range of offerings and further services, including anti-fraud support, player retention and content management, the company deserves this spot on the list.
Stakelogic
Best known for its online slots and live casino games, Stakelogic offers a wide selection of casino games and works with over 500 operators in 20+ countries. The company's slogan 'Think Bigger' highlights its commitment to innovation, as the company constantly works to revolutionize the online gaming industry.
Stakelogic creates graphic slots and live casino games that represent the most advanced online games available on the market. Every product is tweaked and tuned to the level of ultimate user experience.
Over the years, the company has collected 7 awards for its outstanding performance. With 10+ live studios, 3 game shows and 250+ unique slots, Stakelogic is changing the way players play.
Apparat Gaming
Apparat Gaming is a relatively new player on the iGaming market, but is already showing promising results. Founded in 2020 by a team of industry veterans, the company is on a mission to develop "slot games with a German accent".
Apparat Gaming develops slots of the highest artistic quality, with German technical standards. The company secured a licence from the Malta Gaming Authority in 2021 and has since become the trusted supplier of online content for operators in Germany and other European markets.
As the last contender on our list, Apparat Gaming delivers on the German stereotype: high-quality products, reliability and commitment. And absolutely no sense of humor. This is iGaming with a German Accent.
Fasten your seatbelts – Pilot from Gamzix is out!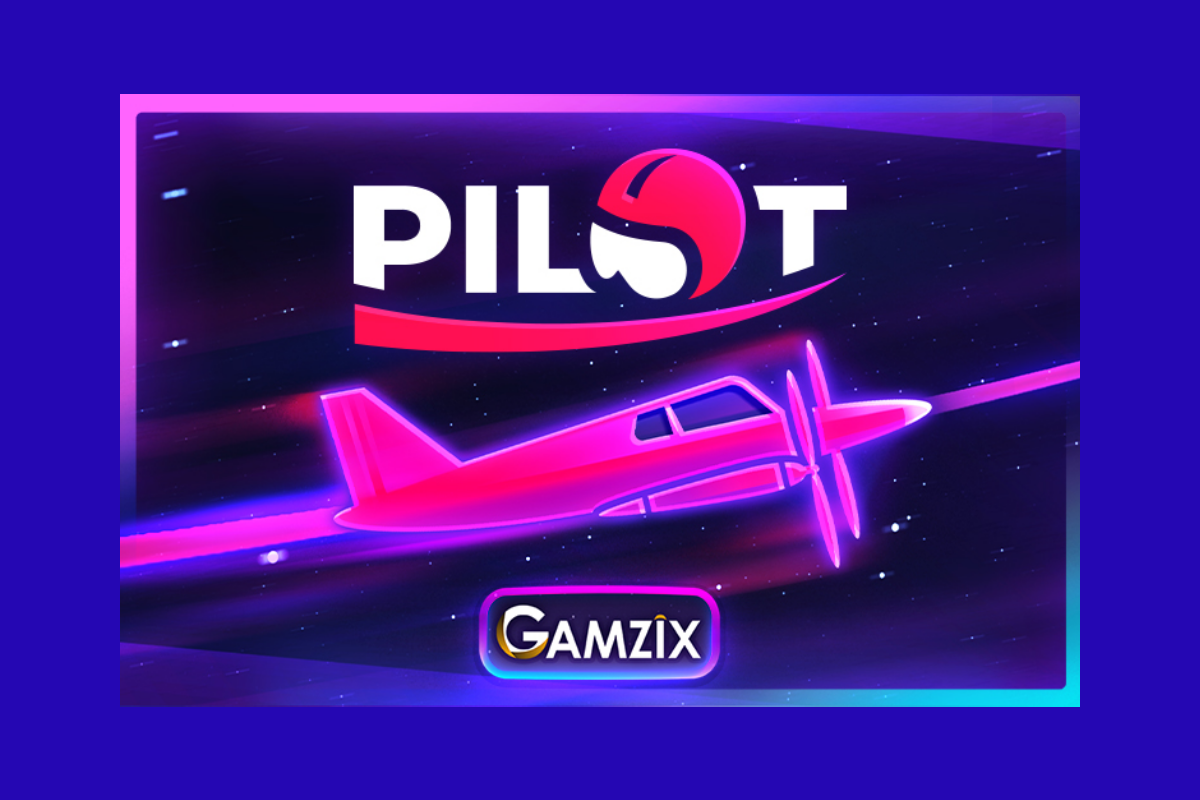 Reading Time:
< 1
minute
Gamzix, igaming development studio, has announced the release of its first crash game "Pilot". This is the 30th game from Gamzix provider. To celebrate this small anniversary was released something as good as video-slot, but different.
There are 3 essential facts of the crash game "Pilot":
– 2.4 Mb weight. It's from 30% to almost 350% lighter than competitors have.
– Different skins. All skins will be under the same game ID, so there is no need to add a new game. Also, there is a plan to add new skins every month and there will be a lot of thematic skins for sport events, holidays etc.
– Pilot is supported via web view (Telegram/Viber/WhatsApp and others).
"First Crash Game in Gamzix portfolio, and we can't be more proud and excited about it. Because every time we do something different, every team-member sees his/her growth in real time. And this is preparing us for the new big jump", – Alexandr Kosogov, CEO at Gamzix.
Enjoyable sounds with imitation of plane take off fulfill every round of the game. There is an ability to change skins for individual casinos, fair play and support for 22 localizations and for all types of currencies (FIAT+Crypto).