Open Beta for Flying Wild Hogs' sci-fi looter-shooter Space Punks announced for April 20th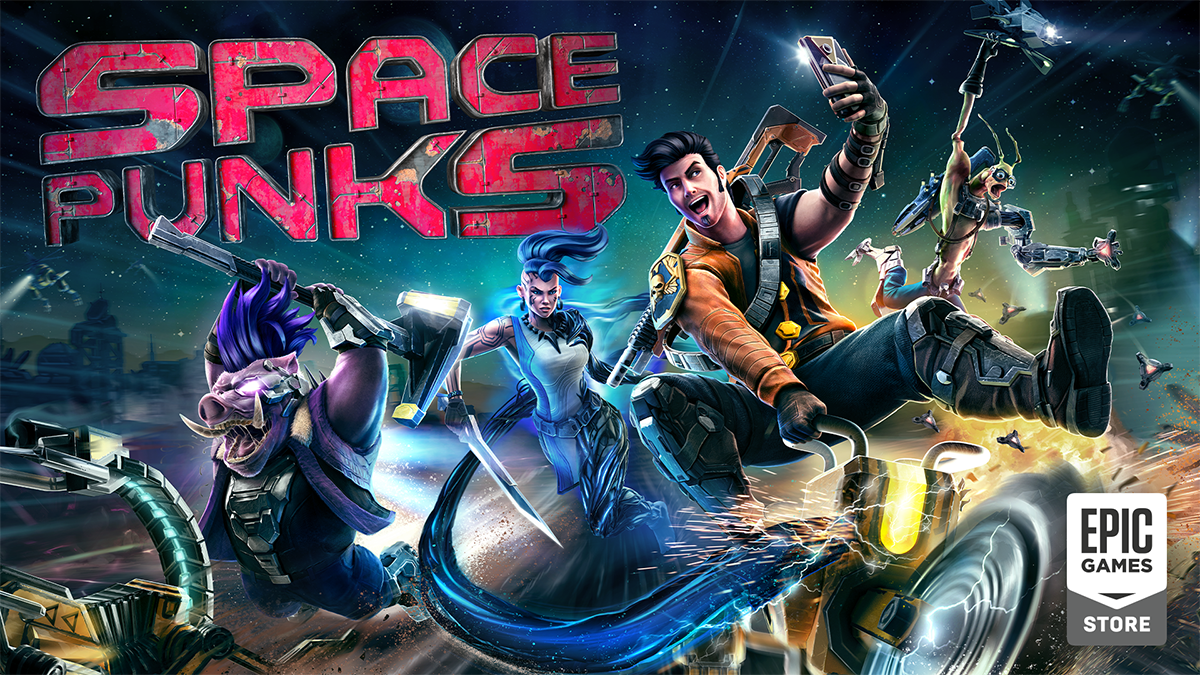 Reading Time:
2
minutes
Leading Polish developer Flying Wild Hog today announced the forthcoming Open Beta launch date of its top-down looter-shooter Space Punks. From April 20th 2022, PC players will be able to 'rip space a new one' in Space Punks' galaxy of guns, glory and over-the-top action via the Epic Games Store. This milestone is an important step in Space Punks' ongoing development as a live service free-to-play title.
Developed by Flying Wild Hog's Cracow Studio, Space Punks is a free-to-play top-down full action role-playing game (ARPG) set in an irreverent sci-fi universe, where players blast their way to fame and fortune by earning easy money in extremely dangerous ways. Space Punks is published by leading British video game publisher Jagex, developer and publisher of the iconic living game RuneScape franchise, which brings its 20-plus years of experience creating living games to Flying Wild Hog's latest title.
As part of the Open Beta update (or "The Cracked One" Update for those keeping track) new and returning players will get to experience the overhaul of the core gameplay loop with new "Get-A-Job" and Craftron 2000 system improvements, as well as new end-game content with "The Crack",  a new endless experience, set in the depths of a sort-a-black hole, where up to four players can dive together to explore the unknown and reach infinity.
Michał Kuk, Head of Cracow Studio for Flying Wild Hog and Space Punks Game Director said: "We are incredibly proud of what we have built with Space Punks so far. The last few months of Early Access were instrumental in refining and tuning the core gameplay concepts we want to create – in line with all important player feedback at every step of development. Players can look forward to a unique mix of over-the-top sci-fi action-RPG wrapped in self-aware humor, with enough guns, grenades, gadgets and gizmos to keep them always coming back for more. The Open Beta means we look forward to welcoming more players than ever to the world of Space Punks, but that doesn't mean we're done listening to our all important player community, or that we're anywhere near "done" working on the game. We have so much more we're looking forward to adding in the coming months, and can't wait to show the gaming public at large what we've been working on!"
Phil Mansell, CEO of Jagex, said: "Space Punks embodies Jagex's living games philosophy by offering players an ever-evolving multiplayer experience with a strong focus on social play. Working closely with a game's community is central to everything we do for the RuneScape franchise, so it is an absolute pleasure to work with a studio like Flying Wild Hog whose values align so closely with our own. It has been a privilege to support Flying Wild Hog throughout the Early Access phase of development, and we look forward to supporting them throughout the game's Open Beta on the Epic Games Store as they continue to build a long-term and meaningful relationship with players through 2022 and beyond."

Engage yourself in the most complete Game Wave Festival, where business, learning, and enjoyment merge!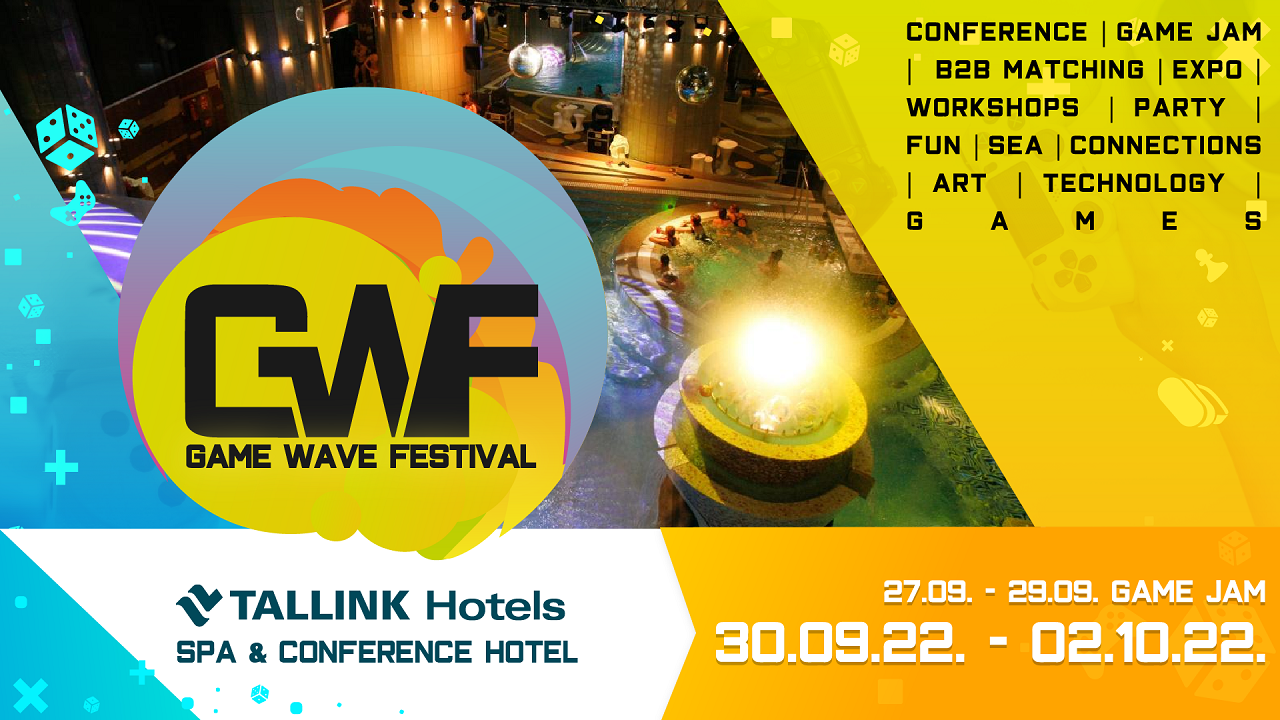 Reading Time:
3
minutes
The Game Wave Festival is an international event taking place for the second year in a row from September 27th to October 2nd in Tallinn, Estonia at Tallink Spa & Conference Hotel. The first three days of six-day-event are dedicated to the game jam.
The Game Wave Festival is a business, education and entertainment event for the gaming industry professionals. It first took place with great success in September 2021 in Jūrmala, Latvia attracting participants from 25 countries.
"Game Wave Festival is an expressive way to celebrate glorious game development heritage, culture and traditions, meet new and old faces, and have fun. It is professional, oriented to have serious business talks, and cozy, to make friends with almost all attendees. I am happy to welcome all of you to the 2nd Game Wave Festival!" — Ints Viksna, Chairman of Board at Latvian Technological center.
The festival is mainly B2B, however, it is designed to avoid the "stiffness" these types of events sometimes have. Game Wave Festival attempts to capture the fun and relaxed ambiance we've experienced in other global and regional game events. GWF is large enough to get an overview of the main tendencies in the Nordic and Baltic region, and small enough to make friends with all participants – The friendships you will make in GWF, will follow you all your life.
Main event and B2Match
30.09. – 02.10. The Main Event: Conference, workshops, expo, pitching competitions, business meetings and game jam final presentation.
The conference and interactive events are divided into 5 tracks: General, Art (visual, audial, haptics), Unreal Engine, XR and Board Games.
The online matchmaking platform is available for all participants all 6 days, and the meetings can also be booked on-site. Registered members of the matchmaking will be able to participate both on-site and online.
GWF uses the B2Match meeting and event management platform that works both on web browsers and mobile devices. This platform also handles video calls and conference streaming, so all functionality needed by the participants is neatly in one place.
There will be a private Business area for business ticket holders in Tallink's Fidel Bar with a nice view of the old town.
The first three days of the six-day-event are dedicated to the game jam
Awesome game jam runs from September 27th to 29th. The game jam's theme and diversifiers of the jam will be decided by the jam sponsors. However, the game jam does not end on the 3rd day, instead, the final ceremony is on the 6th day of GWF. This is by design so that the teams can improve their games by attending workshops and even pitch them in and get feedback in our "Early stage games mentor pitch".
Three unique game pitching opportunities:
1 to 1 board games author and publisher pitch in a private, closed space, where publishers can take their time to test the game and converse with the authors.
Early stage mentor pitch for anyone not ready for any other pitches, but still willing to train, test their prototype and get feedback. Jammers are welcome.
Nordic Game Discovery Contest Baltic semi-finals where developers from Finland, Estonia, Latvia and Lithuania can showcase their games to publishers and industry experts and compete for a place in the finals.
Three special event parties, including Business Afterparty and Pool party
The Business Party (29.09.2022) will be available for organizers, speakers, partners and business ticket holders only.
The Pool party (30.09.2022) will be available for organizers, speakers, partners, business ticket holders only and pool party ticket holders. There will be access to the pool area, sauna, hot tubs and a quieter area by the bar.
The Afterparty (01.10.2022) will be available for almost everyone (except for student ticket holders). It will feature Marioke, a feast table and a quieter area for business conversations.
The 3 day expo for game companies,  art, technology & education
The expo will be of interest to anyone who has a professional or a hobby curiosity about topics related to game companies, art, technology and education. Learning from last year's success and good feedback, GWF will place staff members to guard the hall, so that the expo participants are not tied down at their booths for 3 days.
Battle Royale in CS:GO. How has the Danger Zone mode affected the game?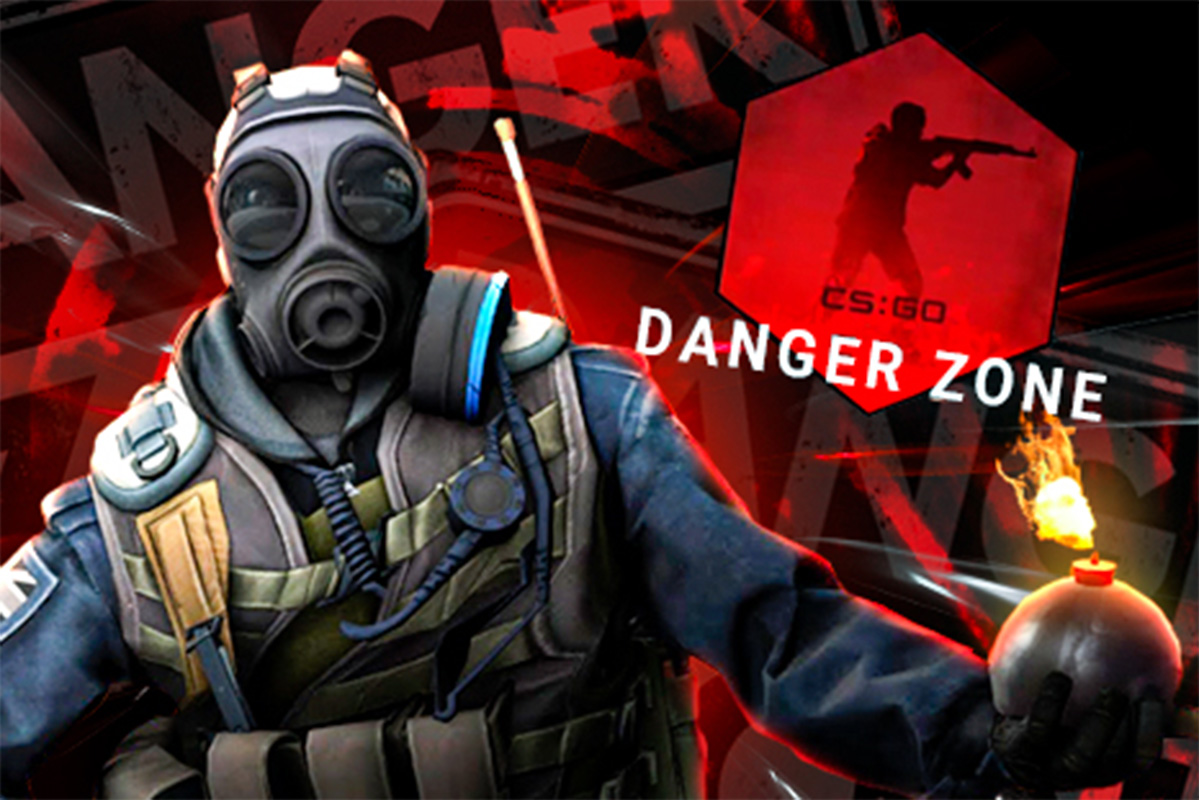 Reading Time:
3
minutes
Battle Royale is a trending game genre at the moment. The gaming world has seen many such games, like PUBG, Apex Legends, Call of Duty: Warzone, and others. But just very few of them were able to become influential titles. So today, we will have a quite unique Battle Royale game, a Danger Zone, under our lens.
But before discussing a Danger Zone, we wanted to talk about an essential part of the CS:GO – skins. It is one of the few ways for players to express themselves in-game. There are hundreds of differently designed skins, so you will surely find what is best for you. In addition, skins are applied to each game mode, including a Danger Zone. Our tests proved that one of the most efficient ways to get skins is through CS:GO skin cases. If you want to inspect this topic further, then it is recommended to check this article about the best CS:GO cases to open in 2022.
What is the Danger Zone mode?
Danger Zone is a mode Valve added to CS:GO on December 6, 2018, and quickly generated a resonance. The Mode features a relatively big map (unique for this Mode) specified for 18 players, who enter the map all at once to start a battle royale. In addition, you can enter this Mode solo or duo, so you can group up with your friends and try to fight for the top 1.
When the game begins, players must choose a spot (hexagon) where they want to be spawned. As soon as they appear on a map, they will have no weapons but their fists. Each player needs to dig a map, looking for better equipment, including guns and armor, medi-shots (med kits), and dollars. Dollars are used to purchase guns and special upgrades via the tablet given to you at the start of the game.
The map will gradually decrease in size until only a few hexagons are left. During that time, players will encounter each other, so they will need to fight. Thus, until the end of the game, there will be only a few players left. The win is granted to the final survivor of the Danger Zone.
Why did Danger Zone attract many players?
One of the main reasons for that to happen is the trending genre. It was very exciting for CS:GO players to test a popular battle royale mode in their favorite game. It was also effortless for them to jump in, as they didn't need to download a different game.
It is also a great mode to rest from ranked competitive CS:GO games. It takes a lot of mental powers to concentrate and play for an hour in competitive mode. So competitive players considered a Danger Zone a great mode to play, have some fun, and rest.
How popular is Danger Zone right now?
So how popular is Danger Zone at the moment? The answer is not really. There are several reasons for that:
In-game changes. Valve has made some significant changes in Danger Zone mode which turned off many players. For example, they have introduced a respawn mechanic, which completely breaks an in-game balance. Thus, a player can just respawn on top of his loot and quickly get it back. Such mechanics do not fit well with battle royale gameplay. Valve has also deleted a Solo Danger Zone mode, and now you can only play in Duo.
Better alternatives. By 2022, the market for battle royale games has become vast. And unlike valve, other developers are specifying strictly on battle royales and constantly working on their improvement. So Danger Zone couldn't stand the tempo, as the main direction of CS:GO is still competitive games.
People got bored. Another reason that comes from insufficient attention to the Danger Zone mode is a lack of innovations. Developers have to introduce new exciting mechanics to the game so that the player will be engaged and keep their interest. Sadly, there are not enough updates to the Danger Zone mode.
Conclusion
Danger Zone was a pretty interesting and popular Mode when it came out. But after five years, the Mode has lost its popularity. It happened due to numerous reasons, but mainly because developers were not focusing their time on this Mode.
SYBO Strikes Acquisition Deal with Game Developer and Publisher Miniclip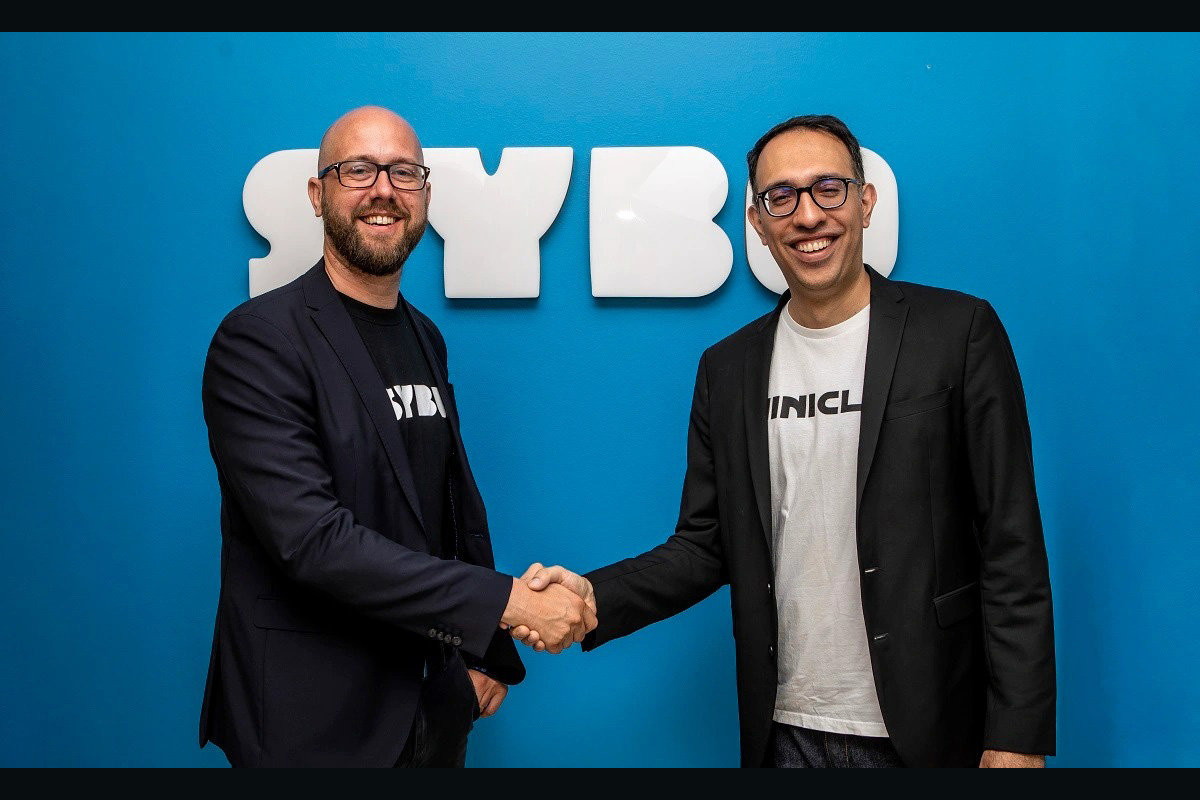 Reading Time:
3
minutes
SYBO, maker of the smash mobile gaming hit Subway Surfers, has announced that it has been acquired by Miniclip, a world leader of market-defining mobile games. The acquisition is set to complete this July following the legacy game's 10th anniversary and a record-breaking banner year across daily installs, daily active users and daily revenues. The combined companies reach over 70m daily active users.
"We are so thankful for the vision, expertise and execution from Mathias and the whole SYBO Team, who have strengthened Subway Surfers both creatively and commercially during this past decade. Subway Surfers has continued to be a successful mobile game for millions of fans worldwide, year after year," Sylvester Rishøj Jensen, Co-founder of SYBO, said.
"When we started this 10 years ago, our dream was to create something special that would be loved for generations to come. The whole company, and our incredible fans, have driven the game to stellar heights. We have really had perfect flow in our partnership and gaming adventure, which has now culminated in what is one of the biggest – if not the biggest – deals in Danish gaming history. It's a legacy we are both very proud of," Bodie Jahn-Mulliner, Co-founder of SYBO, said.
"We are incredibly thankful to our Founders for their vision and trust. 15 years after Sylvester and Bodie started working together, 10 years after Subway Surfers came to market and 5 years after I took the helm as CEO, we now wrap up the first season of SYBO's journey with a great promise of what's to come," Mathias Gredal Nørvig, Chief Executive Officer at SYBO, said.
"Miniclip brings to SYBO added experience, reach and strength as we celebrate our tenth anniversary and look to the next decade and beyond. I am so proud! Proud of our game development teams, all support functions, and management team, for passionately expanding the Subway Surfers game experience, remaining committed to the formula our community loves, and to continue delivering surprise and delight for Subway Surfers fans on multiple platforms and genres. Miniclip offers us an opportunity to further grow and amplify, while still keeping to our core values and Team culture," Mathias Gredal Nørvig added.
"Since its launch in May 2012, the Subway Surfers mobile game has grown to more than 150 million monthly active players, it holds the title as the most downloaded mobile game, it was the world's first game to cross one billion downloads on Google Play, and the most downloaded endless runner game in Apple's App Store's history," Saad Choudri, CEO of Miniclip, said.
"Miniclip has always had a strong focus on building high quality games that unleash the gamer in everyone, which has helped define the business and allowed us to lead in a crowded marketplace, delivering consistent growth through building our M&A with fantastic and innovative new partners. Which is why the SYBO Team felt like such a natural fit, having developed one of the world's most popular games. They have a proven record of delivering and maintaining an incredible gamer experience, as well as continuing to grow virally. We are beyond excited to welcome them into the Miniclip family as we empower them to keep running and running," Saad Choudri added.
Under Gredal Nørvig's leadership, a team of savvy and experienced executives has navigated an industry of opportunities and challenges. The company plans to keep the current Management Team in place with David Byrne, who joined in 2018 as Chief Operating Officer and Head of Games; Naz Amarchi-Cuevas, who joined in 2017 as Chief Commercial Officer and Head of Marketing; Anne Schnack Hansen, who joined in 2018 as Chief People Officer; and Andreas Glenvig, who joined in 2019 as Finance Director.