Blockchain casino: the future of online gambling or a short-term trend?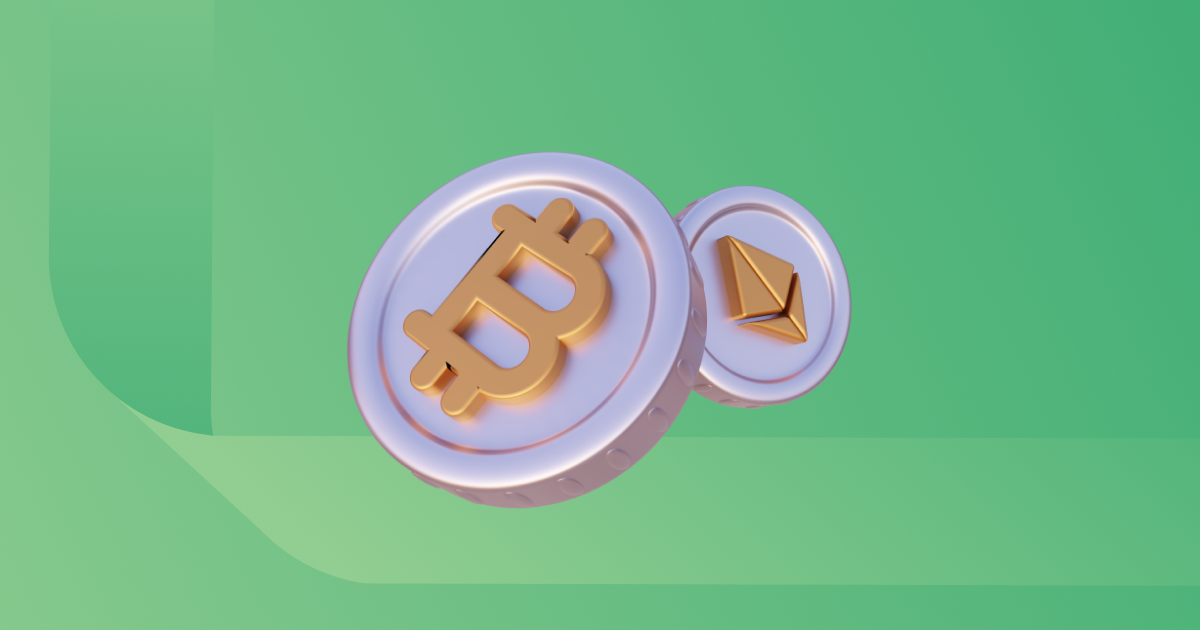 Reading Time:
3
minutes
The cryptocurrency market has experienced tremendous growth in recent years. As blockchain technology advances, there are more and more options for its application — and iGaming is at the top of the list. 
Compared to fiat currencies, cryptocurrency turnover is still low. However, if we analyze the Google trends data for the query "bitcoin casino," a steady growing interest in the topic can be seen. There are a few factors that contribute to the popularization of the iGaming trend.
The iGaming industry is always on the cutting edge of innovation. But what impact have cryptocurrencies and blockchain technologies had on the evolution of the industry, are these changes positive, and how will the industry develop in the near future? 
Representatives from Slotegrator, which has been developing software for the gambling business for more than 10 years, have addressed some of these issues. 
How do blockchain casinos work?
Blockchain technology provides a high level of encryption. Every transaction is added to the ledger, which is an immutable block of data, and verified by a decentralized blockchain network. Transactions take place directly between crypto-wallets, prohibiting the involvement of a third party, so it minimizes the possibility of fraud and eliminates the need to pay a commission for the transfer.
While national currencies are backed by a state, cryptocurrencies are supported by a decentralized ledger that records every transaction. The ledger is distributed over a large database with a million copies. This has a few consequences: firstly, anyone who has access to the network can verify the transaction; secondly, the history of a bitcoin cannot be faked. Any attempt to falsify a single block will affect every block in the network. The transparency and security of decentralized public records are a huge selling point for many players.
In crypto casinos, blockchain technology is used at the development stage, allowing automated payments using smart contracts. But opening a purely blockchain casino could restrict operators to those games that are also developed on the basis of blockchain technologies. On the other hand, more and more gambling sites are accepting payments in cryptocurrencies alongside existing fiat currencies. This gives them the opportunity to reach a wider audience.
Slotegrator's Bitcoin Casino is an innovative type of gambling platform with integrated cryptocurrencies that guarantee high transaction speed and secure payments.
Why do players and operators like crypto casinos?
There are plenty of reasons why operators are opening crypto casinos — and why players are flocking to them. 
Operators see the value in crypto casinos because cryptocurrencies are secure, transparent, and popular with their target audience. Players are drawn to crypto casinos by the security and transparency as well, but they also value the speed, anonymity, and decentralization. 
Furthermore, crypto casinos often feature smart contracts, which automate payments, and provable fairness, which automatically verifies the results of a game. For many players, this definitely creates a heightened sense of trust.
Withdrawal speed is also important for players. Most payment methods involve a third party, like a bank or a payment service provider. This means that when players request a withdrawal, it can take hours or even days. Cryptocurrency withdrawals, however, occur wallet-to-wallet, and sometimes take just minutes to register. 
Are there any disadvantages to crypto casinos?
Crypto casinos are still a relatively new phenomenon, so as of yet, there is very little legislation — in any market — that explicitly applies to them. 
Gambling regulations usually focus on the following areas:
• Operator transparency
• Anti-money laundering (AML)  
• Combating the financing of terrorism (CFT)
• Fraud deterrence
• Responsible gambling
However, due to the increased anonymity that cryptocurrencies promise (the address of the wallet is stored in the blockchain, but not the name or email address of the holder) governments could potentially see cryptocurrency gambling as an avenue for illicit funding and move to introduce more legislation in the future. For now, however, that doesn't seem likely to happen anytime soon. 
Another potential downside is the volatility of the currency. The spikes and dives in the price of Bitcoin, Ethereum, and others have kept investors' hearts in their throats in recent years. Fluctuations in price could add an element of unpredictability to operators' balance sheets. 
Overall, however, the advantages of a bitcoin casinos far outweigh any potential disadvantages. 
What are the projections for the future?
Considering the prevalence of cryptocurrencies, we can expect the number of new blockchain casinos to keep rising. Gambling platforms, as a rule, follow the preferences of their users in all respects: the diversity of gambling content and its providers, the quality of service, compatibility with mobile devices, the bonus system, and so on. Due to the regulation of gambling activities in different countries, payment methods are a key factor in attracting and retention of players. 
The future of iGaming clearly includes the trend towards the adoption of bitcoin as a means of payment and deposit. So, the demand for blockchain casino development will be relevant in the long term.
First tabletop role-playing game on the blockchain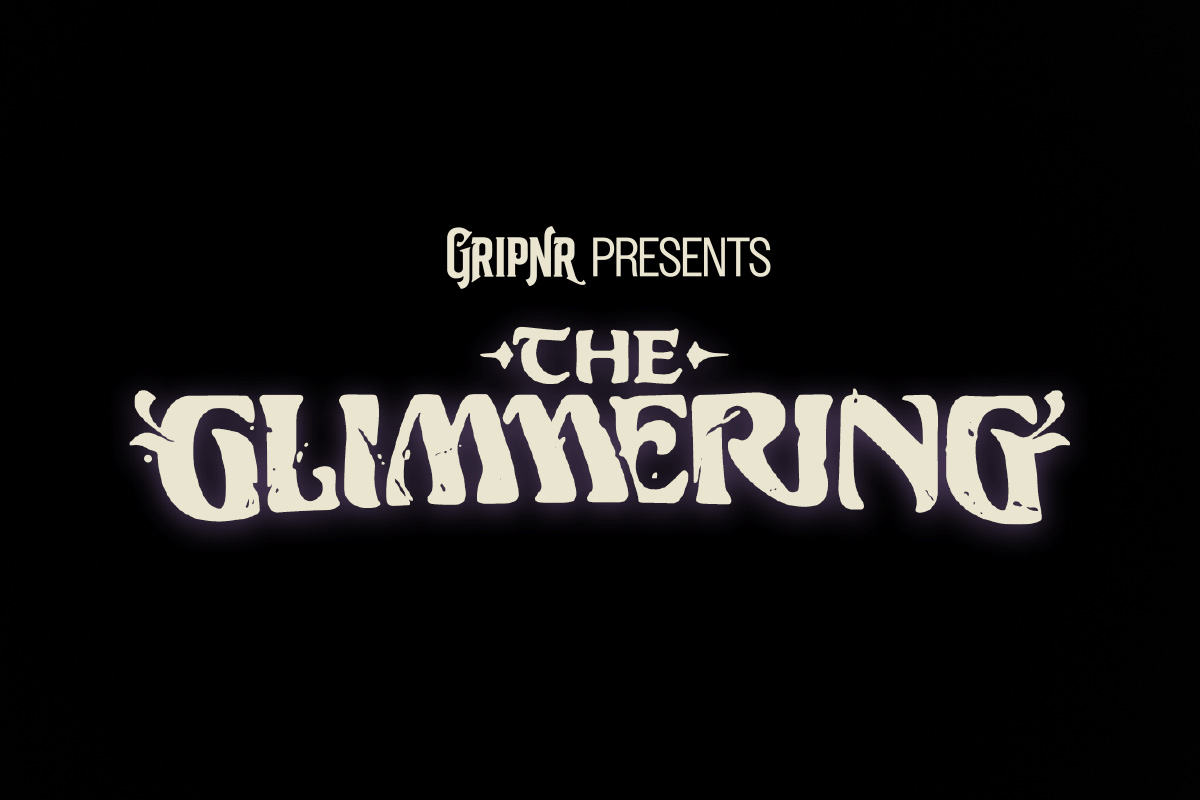 Reading Time:
2
minutes
On March 30, GRIPNR will launch  The Glimmering, a next-generation TTRPG experience designed to be played with Genesis Collection NFT heroes that let players' character progress live on the blockchain.  The company over a three-day period will mint phase two of its collection of characters, available for 250 MATIC (which gets one much more than a jpeg, I can tell you what holder benefits include) to play on-chain. Unlike countless NFTs that mint with the promise of "future utility," players will take their freshly minted characters and schedule sessions to play The Glimmering starting the same day (this hasn't been done before).
Recently it was announced that a strategic partnership with famed NFT collector and evangelist Jimmy McNeils, a.k.a. j1mmy.eth to bring several of his Mutant Apes (Bored Apes who have been mutated by Mutant Serum) to The Glimmering as villains in the game. The collaboration will be celebrated with a future Glimmering Mutant Ape derivative collection.
The Apes will be reimagined by GRIPNR Lead Artist Justin "Angryblue" Kamerer and will be included in future adventures of The Glimmering game. Owners of the Glimmering's Genesis Collection of heroes will be given first dibs to mint the Glimmering Mutant Apes, when they're released in the spring of 2023.
The Glimmerings takes place in a tiny corner in the far north of a world called Asuwa in the Moonstone Empire. It's a world that thrums with magic. Danger lurks everywhere in the world of Asuwa; but fame, glory, and riches wait for those willing to take the risk. The first six adventures of The Glimmering will be available for character levels 1-3 and rooted in a modified version of the 5th Edition ruleset, players already familiar with D&D can easily transition to The Glimmering without learning a new system.
Using the Polygon blockchain, all games will be logged, and players can track character development, loot, and campaign progress transparently. As players' characters level up through gameplay, each character's artwork will morph visually over time based on in-game outcomes, allowing NFT holders to influence their own rarities. Digital collectibles allow players to resell characters, weapons, armor, treasure, and other items acquired through play or purchase.
The team creating the world of The Glimmering are some of the best in their respective industries, including game design, art, technology, and storytelling.  GRIPNR is a New Orleans-based web technology company bringing tabletop games to the blockchain.  Its mission is to preserve the magic of classic TTRPGs while expanding player capabilities beyond the traditional gaming world and onto the blockchain.
Please let me know if you would like to speak with Brent and/or if there's anything I can assist you with.
Wemade Reveals Elements Essential for Blockchain Gaming at Game Developers Conference 2023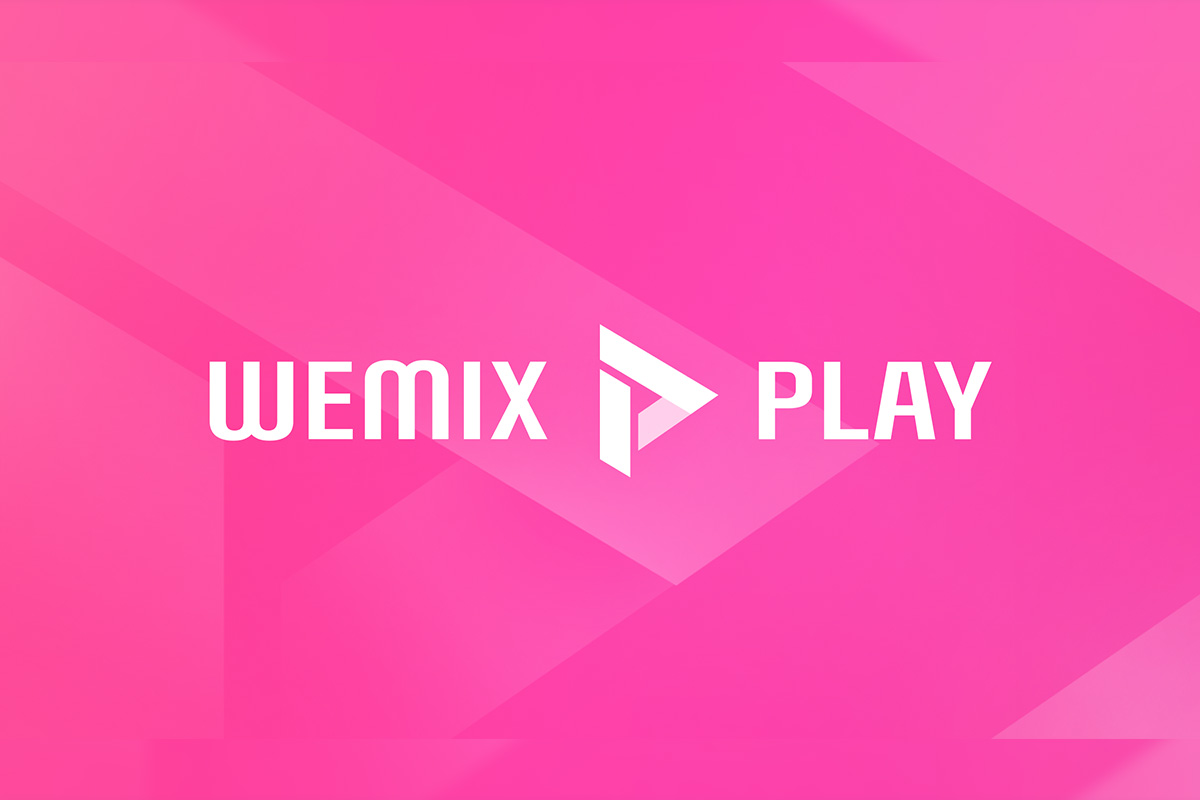 Reading Time:
2
minutes
Wemade, a leading global developer of online and mobile games, revealed at GDC 2023, in San Francisco, March 20-24 (booth S527), the four essential elements to successfully transform traditional games into high-quality blockchain games through its WEMIX PLAY platform.
Global game and blockchain companies meeting with the Wemade team at the booth – themed "Life is Game: Blockchain Transformation" – had the opportunity to get acquainted first-hand with the platform's "Four Module System" that implements Tokenomics, GameFi, Marketplace and Community to games, regardless of their genre or platform. As the world's largest blockchain gaming platform servicing millions of gamers globally, WEMIX PLAY takes the guesswork out of the onboarding process, opening a new door into the future of gaming and allowing developers to focus only on creating good games.
Tokenomics – the key to refining the perfect tokenomics is to thoroughly understand and genuinely reflect upon the game's design to create synergy between the in-game and the real-world economy. Creating the perfect tokenomics that will positively impact the gaming experience of gamers is a must as it represents the game's potential for the global blockchain gaming community.
GameFi – allows gamers to invest their earnings through gameplay to engage in a secure and profitable economic activity. They can exchange trade, invest, stake and borrow tokens for a greater user experience.
Marketplace – blockchain games can utilise NFTs to allow gamers to transfer their in-game resources, items and even characters into assets tradable on the blockchain gaming ecosystem.
Community – this is the future of community building where every member will share a common goal, as Players, Developers, Investors and even Content Creators can come together under one common theme: game tokens. WEMIX PLAY is home to countless communities built around blockchain games and seeks to create a new landscape of the future society.
On March 21, Henry Chang, CEO of Wemade, gave a keynote speech on "The Future of Gaming: Inter-game Play and Beyond", about how inter-game economy and inter-game play come together through blockchain technology and their impact on the future of games.
For the wider public, the company dedicated three sessions to WEMIX PLAY, covering lessons learned and successes from launching 25+ Web3 games in the past year, the process of using WEMIX PLAY and its benefits, and the know-how of servicing blockchain games. Attendees had the opportunity to discover how this transformation has the potential to revolutionise gamers' experience, with a full account of each process involved in this transformation and its benefits.
Renowned influencer, actress and gamer Myrtle Sarrosa, the first creator to issue Fan Token MYRTLE on WEMIX PLAY, hosted a session on the new tokenomics system where both creators and fans can engage and grow together, breaking away from the linear fan-creator engagement experience into a dynamic economy driven by collective effort. Fans and creators work together in raising the value of the token while also expanding its use cases and utility through various events and campaigns.
Nefta Partners with Block Born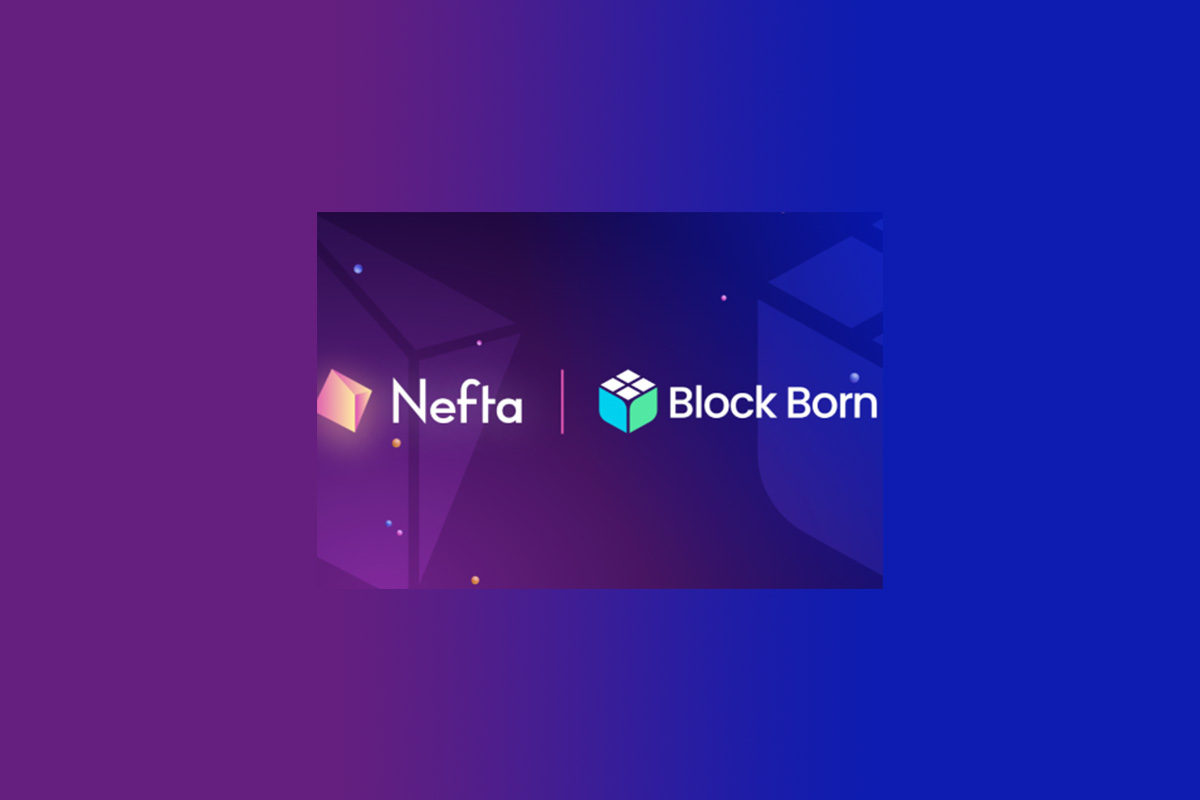 Reading Time:
2
minutes
Nefta, the Web3 technology platform, has announced a new partnership with blockchain gaming launchpad Block Born, providing support for NFT minting and a white label marketplace.
Founded by esports veterans, Block Born offers developers a comprehensive, accessible and user-friendly toolbox to integrate Game Services like tournaments, battle passes, quests and more. Block Born's "no-code" admin dashboard allows non-technical marketing and product teams to create, launch and manage Game Services to increase player retention, create new revenue streams and differentiate themselves from competing games. The Block Born Launchpad offers developers a place to crowdfund by selling NFTs, in-game assets, or native tokens, funding new project ideas or content expansions for existing projects.
Nefta's whitelabel suite and NFT minting tools will be integrated into Block Born's platform, giving developers easy access to tools for developing successful Web3 games on the Tezos Blockchain, an energy-efficient and self-upgradable proof-of-stake blockchain.
With a team of esports veterans, and a world-class Game Services offering, Block Born strives to onboard dozens of games to the Tezos ecosystem in 2023. Now, with the Nefta partnership, aspiring games studios have the opportunity to centralise all of their Web3 elements in one place.
The partnership will be brought to life through Block Born x Nefta tournaments and Twitter spaces, alongside content focused around improving existing Web3 games, bringing the best of Web2 to Web3 and other technical discussions around the future of the space.
"We are pleased to be part of Block Born's mission to make Web3 gaming fairer and more accessible, and we're proud to offer our services to help bring their ambitious projects to life. Block Born is backed by some of the biggest names in the Web3 space, and their expertise combined with Nefta's comprehensive end-to-end toolbox means we're able to bring fun and fair Web3 experiences to more gamers," Geeshan Willink, CEO and Co-Founder of Nefta, said.
Block Born is supported by some of the biggest names in the gaming industry, including the Tezos Foundation, gif.games, Balthazar DAO, Bloometa and Interpop. The new partnership with Nefta further reinforces its commitment to empowering Web3 studios, with a shared goal of making an accessible and streamlined gaming experience on the blockchain.
"With a shared vision of empowering Web3 gaming studios and making the blockchain more accessible, Nefta was the perfect partner to help us focus on building and growing great games. With Nefa's support, we're able to focus on what we do best, and help our partners successfully scale their projects, while making it easier than ever to integrate onto the Tezos blockchain," Will Pazos, SVP of Block Born, said.