Africa Gaming Market Forecasts Report, 2022-2027: Kucheza, Kagiso Interactive, Nyamakop, Celestial Games and Kuluya Have a Strong Market Share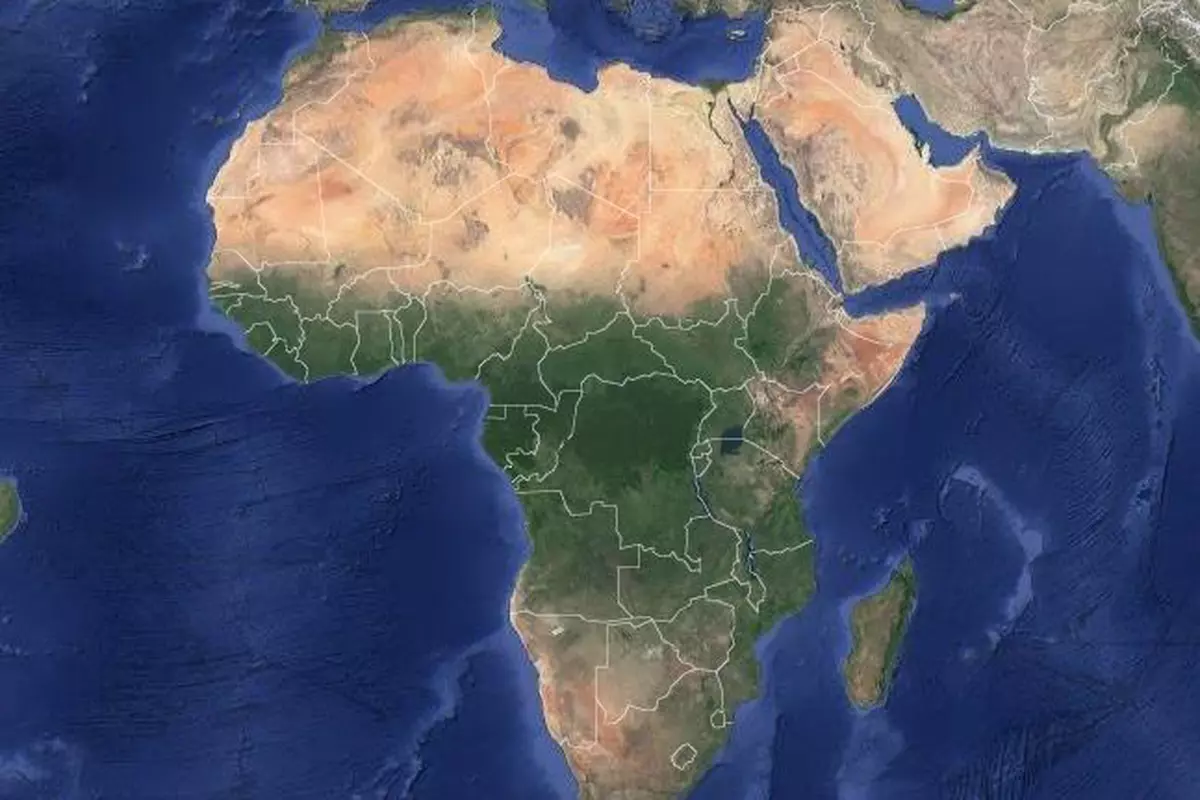 Reading Time:
3
minutes
The "Africa Gaming Market – Growth, Trends, COVID-19 Impact and Forecasts (2022-2027)" report has been added to ResearchAndMarkets' offering.
The gaming industry is expected to register a CAGR of 12% during the forecast period (2021-2026). The Covid-19 pandemic had a positive effect on the African Gaming Market. The pandemic lead to mandated stay-at-home orders, which resulted in the customers spending more time and money on various games and gaming consoles, which led to the growth of the commercial segment of the gaming market.
Key Highlights
The most recent trend is the growing availability and popularity of multi-functional gaming consoles, which are emerging in the market and helping in growing the market of video games in the region.
The African region is one of the regions in the world where the youth population is increasing. By 2050, Africa's young people, i.e., those aged between 0 and 24 years, will witness an increase of around 50%. Africa is expected to have the most significant number of young people. Africa's youth is critical to the continent's future when it comes to gaming.
Moreover, African studios are making new inroads with the launch of original, locally produced content on Netflix. Several local content productions have also been nominated for several global awards, including the Oscars.
The video games market in South Africa has witnessed strong growth in the past few years. It is expected that there will be more than 11 million gamers in South Africa. Gamers in the country are moving to social gaming, the free-to-play revenue model with downstream in-game purchases. It has become increasingly popular in the country.
Owing to such factors, the market is expected to witness growth over the forecast period. Countries like Kenya, Nigeria and Uganda are the other top game developers in the African region. The gaming industry is also bringing millions of dollars to countries per year. This is for all categories of video games: mobile, PC, Xbox and PS.
Key Market Trends
Smartphone Segment is Expected to Have Major Market Share
The proliferation of mobile technology and its associated use cases have unleashed technological evolution in the region. Further, the development of communication technology with leapfrogged traditional advances such as telephones has led to smartphones' direct adoption.
These instances have allowed the region to skip the cumbersome and time-consuming process involved in the traditional practices and gave access to newer technologies such as satellite that allowed for quicker installations and reduced costs.
For instance, according to a report from GSMA published in 2019, an association of mobile network operators worldwide, there are over 747 million active mobile users in sub-Saharan Africa, thereby representing 75% of the population.
Thereby, with the company marking its entrance into the smartphone market as the first smartphone manufacturer in Africa, it has boosted the region's ambitions to become a regional technology hub and is expected to the smartphone gaming market.
A comparative study conducted by the National Center biotechnology information on mobile gaming worldwide stated that smartphone gaming accounts for 24% in Africa.
Piracy, Laws and Regulations, and Concerns Relating to Fraud During Gaming Transactions will Impact the Growth of the Market
Most African countries have gaming commissions and laws that regulate gambling. South Africa has clear gaming laws and regulations. It was the first country to create gambling regulations on the continent. Also, online casinos are popular in the country.
In South Africa, several legislative attempts to further restrict online gambling and payment transactions of unlicensed operators have been postponed in recent years. However, some legislators and regulators at the provincial level have called for a less restrictive regime.
A new advocacy organisation designed to collaborate, coordinate, partner, build and sustain the growth of esports on the continent has been formed. ESFA, or The Esports Federation of Africa, is established by a community of both private esports entities and national federations.
WESCO affiliates it. With the launch of the ESFA, African gamers now have a voice, an advocate, an organisation with grassroots developments of players at its core. These will provide better opportunities and therefore strengthen the local market in the region.
Competitive Landscape
The gaming market is highly fragmented as the demand for online games and increasing penetration of mobile applications across the region will help attract new players to this market over the next few years. Some of the key developments in the market are Kucheza, Kagiso Interactive, Nyamakop, Celestial Games, Kuluya.
February 2021- Designed to be accessible to all, Kucheza Gaming is on a mission to help the younger generation prepare for the future of work. They announced the School Esports (video game) League Season 2. Kids and teens come together to play Fortnite, Minecraft and F1 online every Friday for seven weeks. This is done in partnership with Mettlestate.
March 2021 – Kuku-Ya-Ku is most famous for Monster Hunter World. They are also trying to target the six quests. They have launched the game "Iceborne", which is proved as a successful launch.
MSSA's view of encouraging females to play esports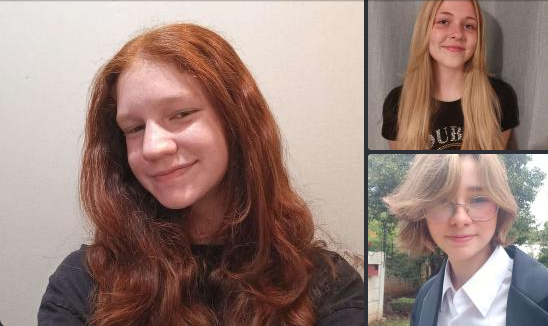 Reading Time:
2
minutes
Esports, or electronic sports, has become a global phenomenon, with millions of people tuning in to watch competitive video game matches online or in person. As the popularity of esports continues to grow, it is becoming increasingly important to encourage diversity and inclusivity in the industry, particularly in terms of gender.
Since 2009 Mind Sports South Africa (MSSA) has had an active policy to increase female representation in esports. This is important for a number of reasons. First, it is simply a matter of fairness and equality. Women should have the same opportunities to compete and succeed in esports as men. By promoting gender diversity in the industry, we can help to break down barriers and create a more inclusive environment for everyone.
However, as MSSA President, Colin Webster, stated, "There are also practical reasons why having more females play esports is important. For one, it can help to grow the industry. Women make up a significant portion of the gaming market, and by tapping into this market, esports organizations and companies can reach a wider audience and increase their revenue streams."
Webster added, "Additionally, having more females involved in esports can help to address some of the toxic behaviors and attitudes that have plagued the industry in the past. Women have historically faced harassment and discrimination in the gaming world, but by promoting gender diversity and inclusion, we can help to create a more welcoming and supportive community."
There are also potential benefits to individual female players. By participating in esports, women can gain valuable skills and experience in areas such as teamwork, communication, and problem-solving as well as earn Regional, provincial, and National Colours that may help such females obtain bursaries in order to study further. These skills can then be applied to other areas of their lives, such as their careers or personal relationships.
However, increasing female representation in esports is not without its challenges as MSSA is painfully aware. Women are still underrepresented in the industry, and those who do participate often face a range of barriers and obstacles. Some of these include online harassment and discrimination, a lack of female role models and mentors, and limited opportunities for sponsorship and funding.
MSSA faced very stiff opposition from many gamers, some of them who even have daughters, over the years when promoting its policies of enablement and inclusion.
To address these challenges, MSSA has always taken proactive steps to promote gender diversity and inclusion. This has included initiatives of providing incentives and creating real and credible upward movement. MSSA is the only esports national federation, world-wide with 40% of its Board consisting of female Board Members.
In conclusion, increasing female representation in esports is not only a matter of fairness and equality, but also a practical way to grow the industry and create a more inclusive and supportive community. By taking proactive steps to promote gender diversity and inclusion, we can help to build a better future for esports and for everyone involved in it.
Mind Sports South Africa's (MSSA) 2023 Gauteng Online Championships held on 11 March 2023 showed sterling results.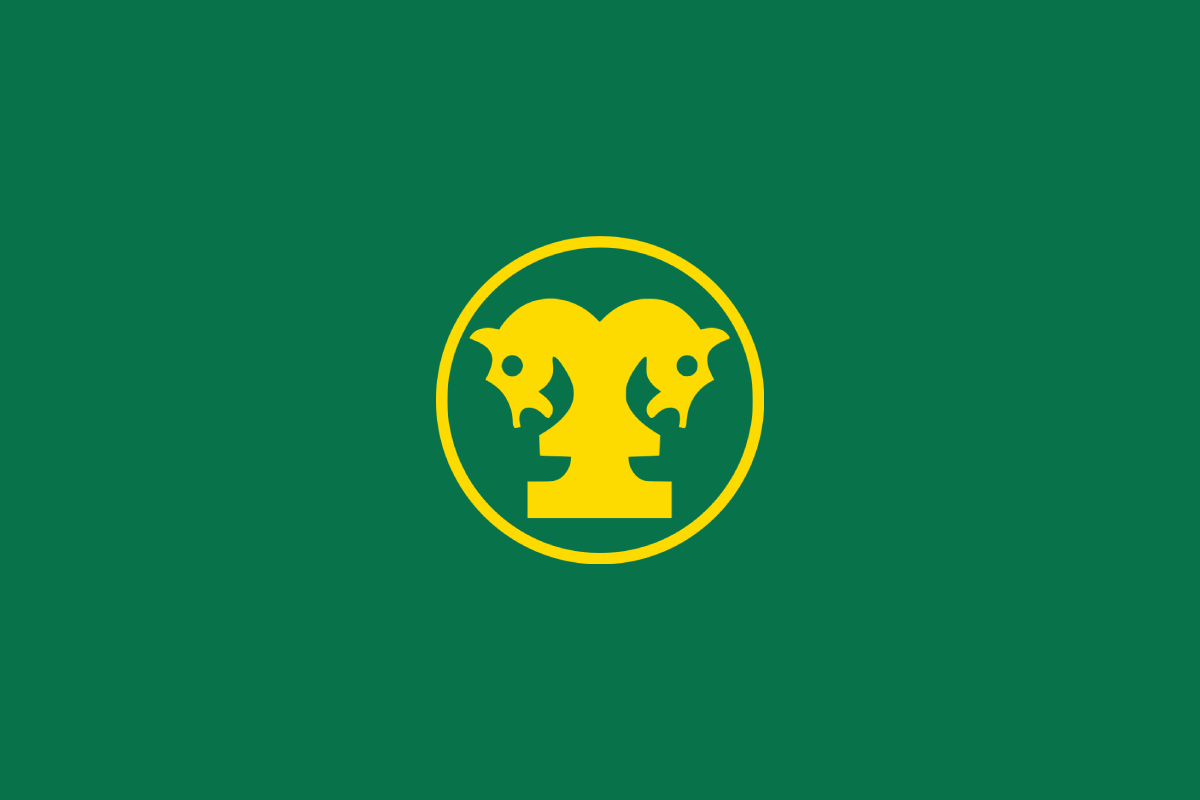 Reading Time:
3
minutes
The championship was a last chance for many esports athletes to qualify for MSSA's National Team Trials to be held on 25 March 2023 at which the team will be selected to officially represent South Africa at the African Qualifiers which lead up to IESF's 15th World Esports Championships to be held in Lasi, Romania in August 2023.
All Registered Players who have finished in the top three places, or the top 20% – whichever is greater, are entitled to enter trials.
However, it must be remembered that all players must have a valid passport at the date of entry.
It was indeed exciting to watch just how much all the female teams have improved.
White Rabbit Gaming Club's (WRG) female team astounded all with their skill and sportsmanship. The team demolished all the female opposition and narrowly lost to the male team which ultimately won the premier event.
It is expected that the selection process for the esports title will be hotly contested.
Other female teams that excelled are:
Roedean College – League of Legends, and
Northcliff High School – Mobile Legends: Bang, Bang
The high standard of play saw a number of Registered Players being awarded Provincial Colours. Only Limpopo and Northern Cape did not have rRegistered Players who did not earn provincial colours.
The winners are as follows:
Title
Name of player/team
Club
Provincial Colours awarded
Clash of Clans – Premier
Christo van Zyl
Point High School
Western Cape
Clash of Clans – Hgh School
Martin venter
Hoër Volkskool
Clash Royale – Premier
Jimmy Swanepoel
Point High School
Western Cape
Clash Royale – High School
Norrice Le Roux
Point High School

CS:GO – Premier

ZAG CS
ZAG Academy
Josh Chapman
Western Cape
Sebastian Montoya-Pelaez
Western Cape
Michael de Villiers
Western Cape
Josh Orelowitz
Western Cape
Thomas Venables
Gauteng
Ayush Singh (sub)
KwaZulu Natal

CS:GO – Premier – Female

White Rabbit Gaming
White Rabbit Gaming
Karla Grewar
Gauteng
Kaylee Ludick
Gauteng
Rochelle Elizabeth Noortman
Free State
Roelien van Dyk
Gauteng
Jessica Eleez Greeff
KwaZulu Natal

DotA – Premier

ZAG DOTA 1
ZAG Academy
Suhail Khan
Gauteng
Travis John Waters
Western Cape
Mark Kilian Lehle
Gauteng
Mohammad Dhooma
Eastern Cape
Nicholas Dammert
Gauteng

DotA – High School

CCL Knights
Crawford College Lonehill
Howie Chen
Gauteng High School
Srivar Premjeeth
Gauteng High School
Arav Harrielal
Gauteng High School
Ashen Naidoo
Gauteng High School
Tej Kistasamy
Gauteng High School
eFootball – Premier
Ridah Hendricks
PES Society
Western Cape
FIFA 23 – Premier
Rethabile Masangane
NWU
FIFA 23 – High School
Antonie Botes
Hoër Volkskool
HearthStone
Kyle Vorster
ZAG Academy
Gauteng

League of Legends

TuksEsports
TuksEsports
Thomas Stephanus Swanepoel
TuksEsports
Gauteg
Hein van Rooy
TuksEsports
Gauteng
Jason Harris
TuksEsports
KwaZulu-Natal
Johannes Gysbert Du Preez
TuksEsports
Gauteng
Fabio Spazzoli
TuksEsports
Gauteng

League of Legends Female

Roedean Paladins
Roedean
Hannah Schreiber
Roedean
Gauteng
Ireoluwatomiwa Iluyemi
Roedean
Gauteng
Aadilah Noorbhai
Roedean
Gauteng
Abigail Adonis
Roedean
Gauteng
Caitlin Newman
Roedean
Gauteng

League of Legends – High School

Grotto
Middies
Lu-Zelle Kruger
Mpumalanga High School
Xavier de Beer
Mpumalanga High School
Patric Nel
Mpumalanga High School
Dylan Putek
Mpumalanga High School
Calvin Kok
Mpumalanga High School

Mobile Legends Premier

MOMS Legends
Masters of Mind Sports
Leone Loftus (Captain)
Free State
Joost Loftus
Free State
Leonard Loftus
Free State
Adriaan du Plessis
Gauteng
Dewald Greyling
Gauteng

Mobile Legends Female

Pr0NHS
Northcliff High School
Kennedy Cassells (captain)
Gauteng
Isabella Lawrence
Gauteng
Siann Richardson
Gauteng
Beverly Makhafola
Gauteng
Sadie Rennie
Gauteng
Rocket League – Premier – 1 v 1
Ngwazi Mathebula
Middies
Mpumalanga
Rocket League – High School – 1 v 1
Nathan Jacobs
Middies

Rocket League – Premier – 3 v 3

MIGHTY TEDDY BEARS
King Edward VII School
Liam Hughes
King Edward VII School
Gauteng
Emilo Dos Santos
King Edward VII School
Gauteng
Judah Dos Santos
King Edward VII School
Gauteng
Tekken 7 – Premier
Jonathan Brown
Team PlayBell
Western Cape
Sportsmanship Award
Jessica Eleez Greeff
White Rabbit Gaming Club
IESF has announced the slots for 15th World Championships to be held in Iasi, Romania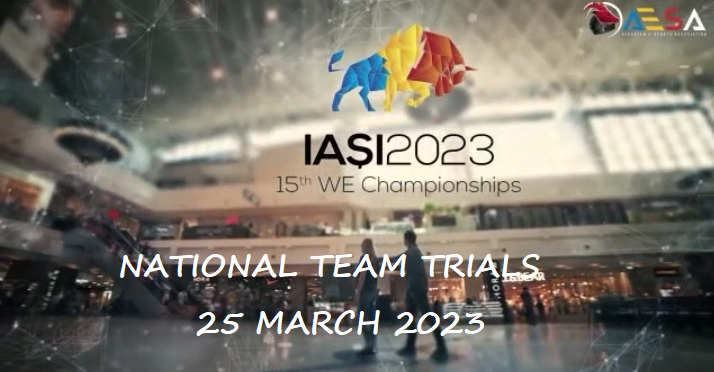 Reading Time:
< 1
minute
With South Africa's National Team Trials, to be held on 25 March 2023, quickly approaching, excitement among Registered Players is reaching an all time high.
It is  thus welcome news that International Esports Federation (IESF) has just informed Mind Sports South Africa of the number of slots for Africa for IESF's 15th World Esports Championships (WEC 23′) to be held in August in Iasi, Romania.
The slot distribution for WEC 23′ is divided per registered country per continent, and we would like to inform you that Africa acquired a total number of 13 out of the 82 slots for the following games:
CSGO – 3
Dota 2 – 2
Mobile Legends Bang Bang – 3
PUBG Mobile – 3
CSGO Female – 2
IESF has also advised MSSA that all African National Federations that have registered athletes for Tekken and Efootbal get a direct slot.
Thus with MSSA having so registered for both Tekken and Efootball, the Registered Player selected by MSSA at its National Team titles for these two esports titles will go straight through to lovely Iasi and not have to fight it out in an African regional Qualifier.
The last chance for athletes to qualify for National Team Trials is:
2023 Gauteng Online Championships to be held on 11 March 2023.
All those entering National Team Trials are again reminded to have valid passports on the date of such National Team Trials.