Made-in-India Shooter MaskGun Crosses 62 Million Players Worldwide, 1v1 Mode Gets New Features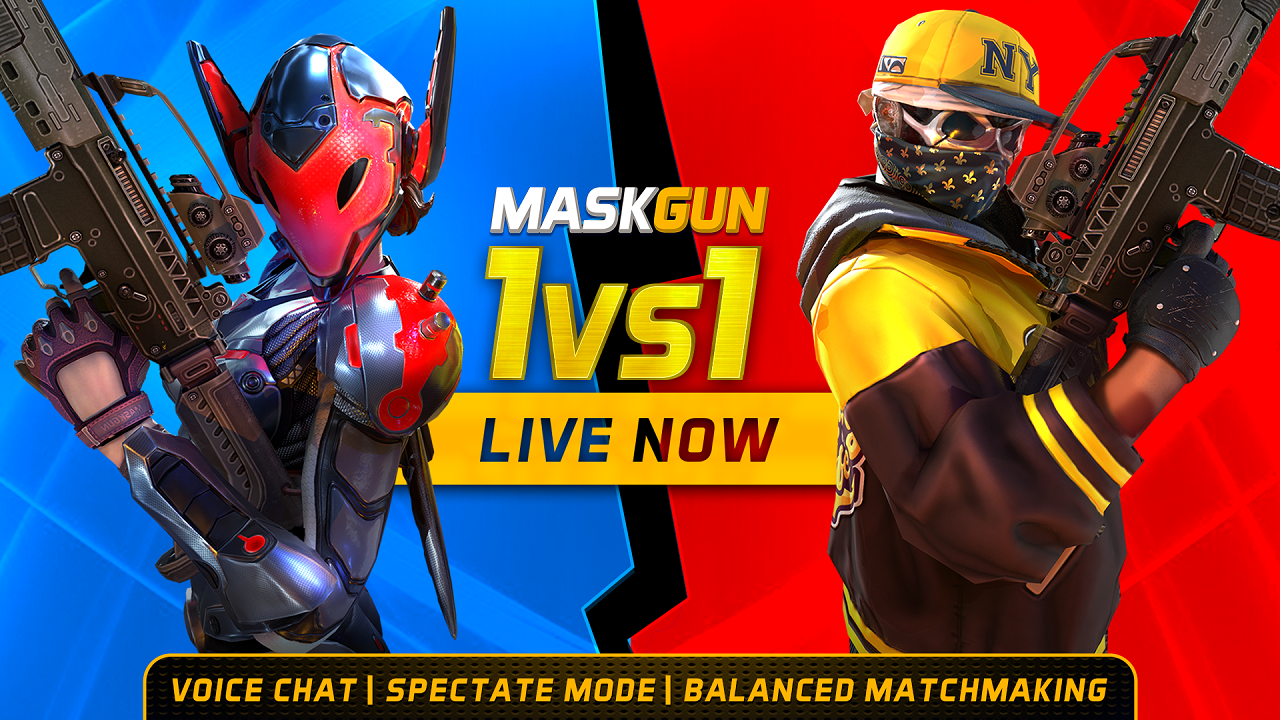 Reading Time:
2
minutes
Developed by SuperGaming, MaskGun is India's best shooting game and has now crossed the rare milestone of having 62 million players

Players have clocked in over 2,300 days playing MaskGun's 1v1 mode since its January 2022 launch

These additions include spectator features, audio chat, and more
Made-in-India shooter MaskGun gets new features such as spectator viewing and audio chat to its 1v1 mode in its v3.02 update. Now up to five players can spectate matches and both players and spectators can engage in banter during matches.
In addition to this, the new update brings improved matchmaking and quality of life fixes for an even better MaskGun experience. Introduced in January 2022 to celebrate MaskGun's third anniversary, 1v1 is now the most popular way to play MaskGun, which now has over 62 million players globally.
From MaskGun's 1v1 launch in January 2022 till date, players have clocked in over 2,300 days in the mode with over one million matches played and more than 2.5 million total kills, making it the best new way to play MaskGun.
"MaskGun's community has been asking for the 1v1 feature for a while now and it's no surprise to see that it is currently the most popular mode in the game", says Roby John, CEO and co-founder. "We've had the highest engagement rate ever after the addition of this mode. The leaderboard and in-game rewards have helped keep players coming back for more."
1v1 marks SuperGaming's first foray into competitive gaming and is accessible via the game's Rumble section for all players at level five and upwards.
As the name suggests, 1v1 pits one player against another in a no-holds barred contest to see who is the best. Select from three weapon types — assault rifle, shotgun, and sniper rifle and square off against your friend (or enemy) and settle rivalries once and for all.

BattleFly Joins TreasureDAO to Make NFT Gaming Affordable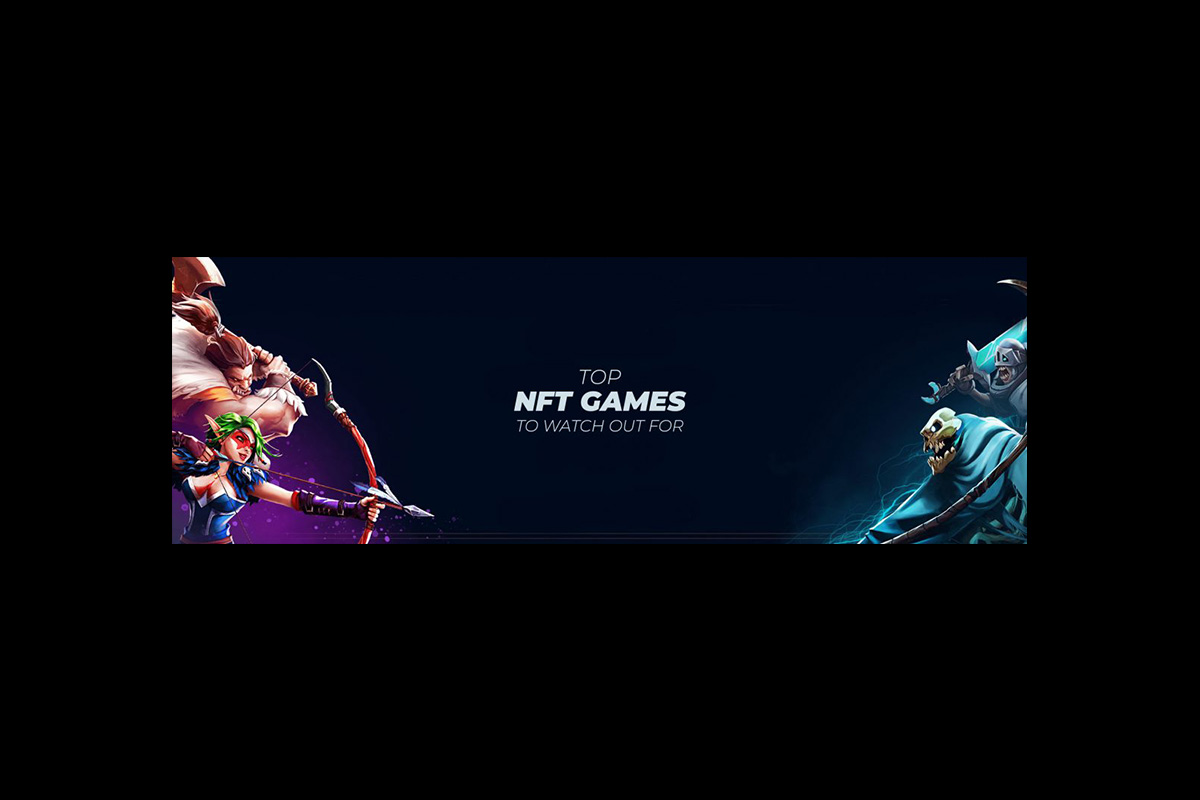 Reading Time:
2
minutes
BattleFly, the project bringing a competitive play-and-earn world to blockchain gaming, joins the vibrant Treasure Gaming ecosystem. BattleFly utilises Treasure's native token, $MAGIC to unlock the game to an interconnected player network. With an introductory price point between $20 and $100, the company provides an inclusive alternative within the blockchain gaming realm.
Picture yourself as a crypto novice eager to try out an exciting play-to-earn game for the first time, especially after hearing how people can make serious cash playing on the blockchain. However, rather than earning potential, you're met with increasingly steep barriers within the game, from multiple microtransactions to extortionate operational gas fees. This is the reality that can cause many casual gamers to recoil from entering blockchain gaming, creating an unsustainable and inaccessible play-to-earn ecosystem.
Built on TreasureDAO, BattleFly will allow players to experience a new NFT gaming universe that prioritises accessibility and interoperability. BattleFly is powered by $MAGIC, a token operating on the Arbitrum network, which allows the project to retain an accessible price point. Through the token, BattleFly opens the gate to a wider gaming community so a sustainable, diverse, and durable game ecosystem can thrive.
BattleFly will center on a player-versus-player (PvP) gameplay model where users can battle with their unique "BattleFlys," NFT creations that blend nature with next-generation robotics. In addition to the strategic gameplay and story of the BatteFly universe, additional minigames provide an active experience for the BattleFly community to engage with and earn in-game rewards.
BattleFly Racer is the first minigame to be introduced to its interface– a fast-paced, unique, and dynamic racing challenge that rewards player skill and practice over sheer chance. Racer will serve as the introduction to the wider world of BattleFly as new facets and games are added in the future. As players face off in the BattleFly universe, the economic mechanics of the game will ensure a projected 75% of players retain a net-zero or positive outcome from each battle.
TreasureDAO is a gaming ecosystem that bridges blockchain and Metaverse gaming projects that utilise the $MAGIC token. BattleFly joins a roster of over 50 upcoming projects powered by $MAGIC, connecting the game to a diverse network of audiences and blockchain experiences. Additionally, the $MAGIC token enables the low-cost barrier of BattleFly's NFT collection, which launched with 90 exclusive artist collaborations.
"We are really proud to be included in TreasureDAO's selection of blockchain gaming projects. NFT and crypto gaming have carried the stigma of being a playground for the speculator rather than the gamer. Our operation aims to change this image and show that players around the world can experience the fun and economic value of blockchain gaming," says Ben Beath, Founder of BattleFly.
FASHION AND ESPORTS COLLIDE AS CHAMPION LAUNCHES CAPSULE COLLECTION WITH FNATIC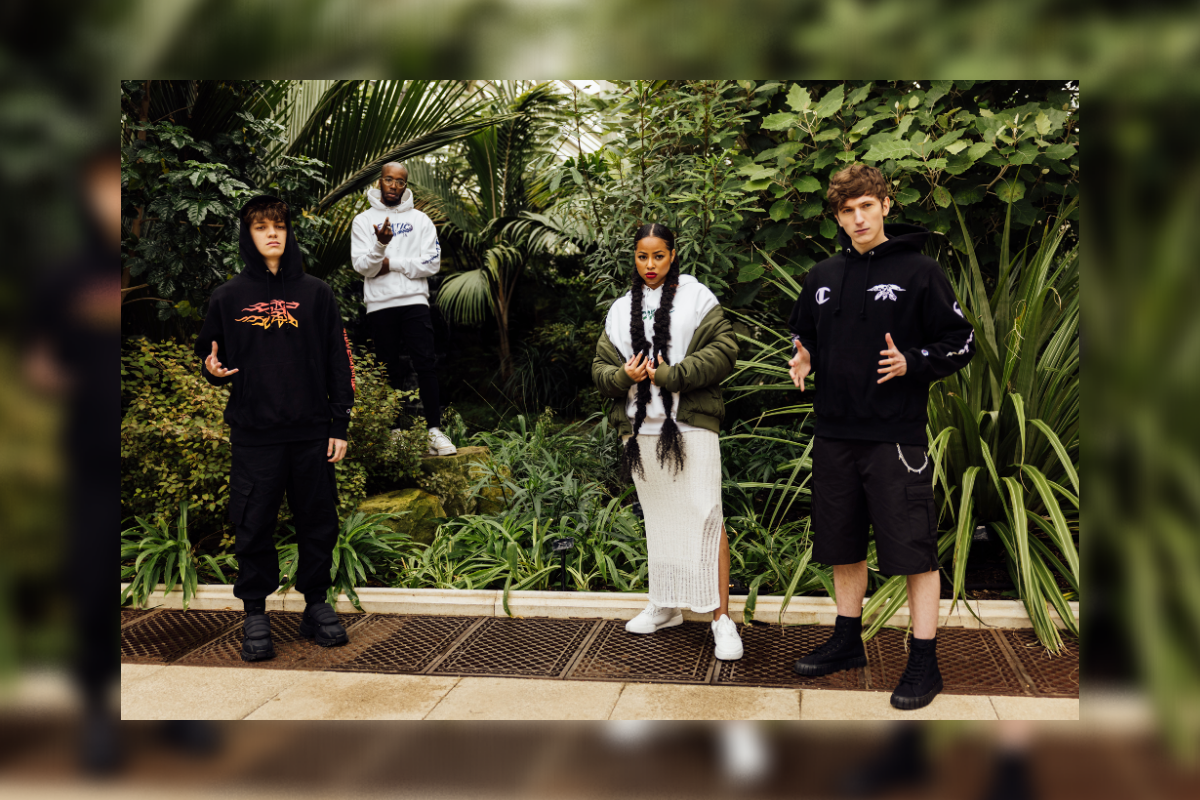 Reading Time:
2
minutes
Heritage apparel brand, Champion has collaborated with Fnatic on a capsule collection fusing together the worlds of fashion and esports.
The limited-edition collection is comprised of four hoodie designs, each inspired by the ancient elemental concepts of Earth, Air, Fire and Water. With a drop of just 400 hoodies, the elements represent different playing styles and character personalities commonly found in the world's most popular games.
Representing each of the themes is an entourage of Fnatic ambassadors bringing their own flavour to the capsule collection from a variety of mediums including music and gaming.
Embodying the Water faction is Che Lingo, one of South London's most credible musical names. With his critically acclaimed, award nominated album "The Worst Generation" (released on Idris Elba's 7Wallace Label), a litany of tracks featured in leading games such as FIFA 22 and NBA2K, and featuring thrice on the Jujutsu Kaisen Anime Soundtrack; Che's vocals will be familiar to regular gamers.
Talking on the importance of self-expression in creative formats, Che Lingo commented "Making music and finding new ways to present real tangible stories is what drives me creatively. The pathways can seem linear a lot of the time, so being able to speak my truth and continuously reshape the landscape is exciting, not just for myself, but also adds to the innovation we all seek.
"There is a huge crossover of this in the gaming space, which is why this collection carves out a positive space for players to bring their virtual personas into a real-life forum and genuinely engage beyond the screen."
Fronting the Earth element is Jay-Ann Lopez, CEO and Founder of Black Girl Gamers™; an online safe space and platform that heightens the visibility of Black Women in Gaming and advocates for Diversity & Inclusion.
In a statement on fashion and gaming Jay-Ann Lopez said "Fashion has always juxtaposed with gaming but it's something that many gamers from all walks of life enjoy. Fnatic's collaboration with Champion is taking an exciting step in carving out a space for people to unite over a shared love of gaming and fashion."
The Fire element is respresented by Tekkz, a FIFA pro-player champion for Fnatic, often referred to as the Lewis Hamilton of FIFA. Taking the lead for team Air is Boaster, a Fnatic gaming superstar famous for his stage presence and high-level skill within Valorant.
The intersection between gaming and fashion is a concept the esports company consistently explores. Fnatic Founder, Sam Matthews said in a statement "Bridging the gap between fashion and gaming is something we're intent on exploring. The Champion x Fnatic collaboration is our opportunity to give back to the gaming community by giving fans different ways to express their virtual fandoms in the real world too."
Darkest Dungeon, An Engaging Role-play Idle Game is Out Now on Android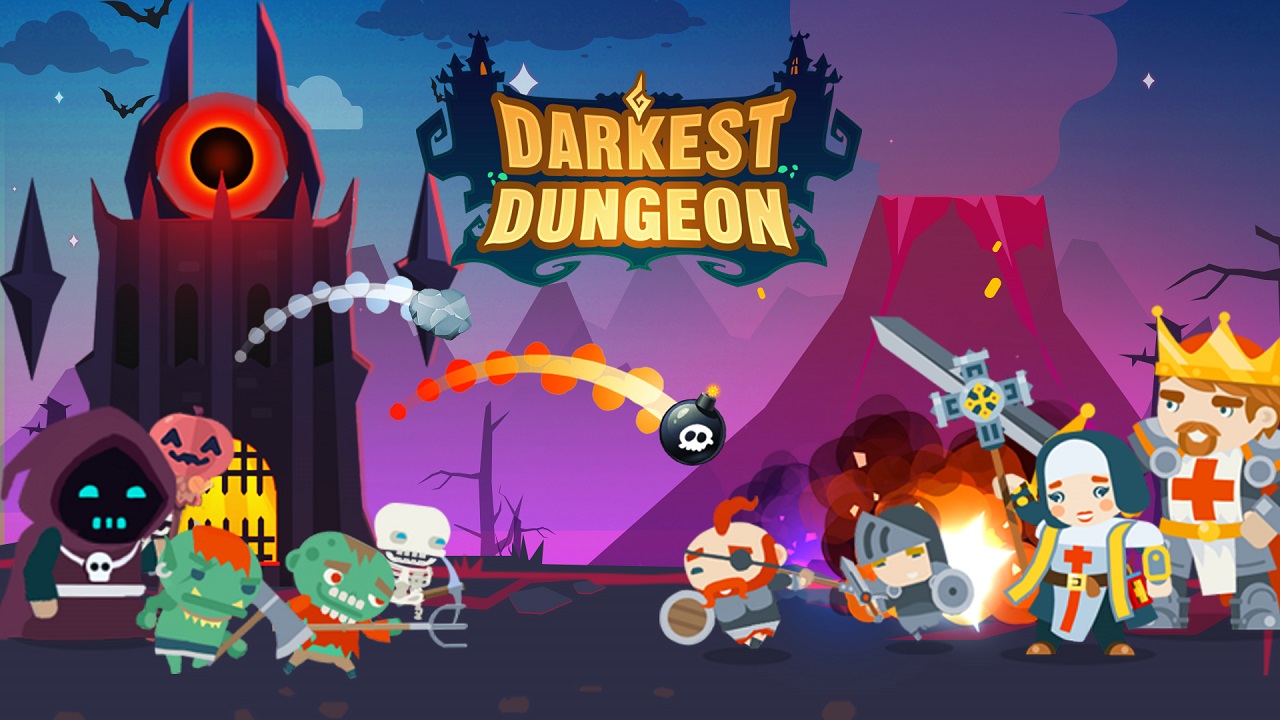 Reading Time:
2
minutes
Why human is being attacked? In the world of black magic, there's a war happens in a mysterious and dangerous old dungeon, a battle between monsters and human beings. You need to recruit monster heroes, build castles, defeat royal troops, and lead monster armies to glory. This is a role-play Idle game, Darkest Dungeon, released by Loongcheer Game on Google Play beta track as early access from 24th June, 2022. The game will be published globally.
Story of the Game
Long long ago, monsters and human beings developed a bond. While underground monsters practice their magic to safeguard humans from being harmed by natural disasters, individuals who live on the surface manage t block the sunlight from entering the underground, so as to protect all the monsters. Everything appears to be in balance. But since the number of people is increasing quickly throughout time, they need land for littering, building, living, etc.. They have a pressing yearning to explore space. This time, they are looking at the space under the ground…
Cartoonish Design with Dark Atmosphere
Darkest Dungeon is an RPG driven by a black fairy-tale legendary storyline. The entire UI is made to look like a dungeon. Deep color with low saturation is chosen to present with the eerie background music, which creates a dark atmosphere to closely connect with the storyline. But the monster heroes are cartoonish design, with weird appearance such as green skin, scar, skull, snake braid, to show a sense of contrast.
Everyone Could be a Rich Man in the Game
Darkest Dungeon must be the greatest option if you are looking for a game to enjoy your leisure time with. Everyone could be a rich man in the game, since most of the time all you need to do is click to receive your gold coins and diamonds. There are lots of way to get the in-game money: diamond box will appear randomly when you are online; The monsters working in dungeons bring you a good harvest; Lucky Draw, Gold Miner and Mystery Cavern also make you wealthy in the game.
RPG with Surprising Gameplay
Darkest Dungeon is more entertaining and engaging for the simple cultivation system. Since the primary material is the gold coins you can quickly gain in dungeons, upgrading the monster hero and the castle is fairly simple. The automatic battle mode makes the game much easier to play. Besides, many attractive gameplay enrich Darkest Dungeon: you can upgrade the castle and open a new map to start the new adventure; Various kind of mini-games let the game become more playable and fascinating; The black fairy-tale legendary storyline will show you the extraordinary legend in the underground kingdom; A variety of settings and game themes on each map reflects a particular underground cultures.
More features could be found in Darkest Dungeon if you download the game and have a try. Use your magic and help monsters safeguard the underground kingdom!