CasinoAlpha Ireland Has Launched; Company Expands Market List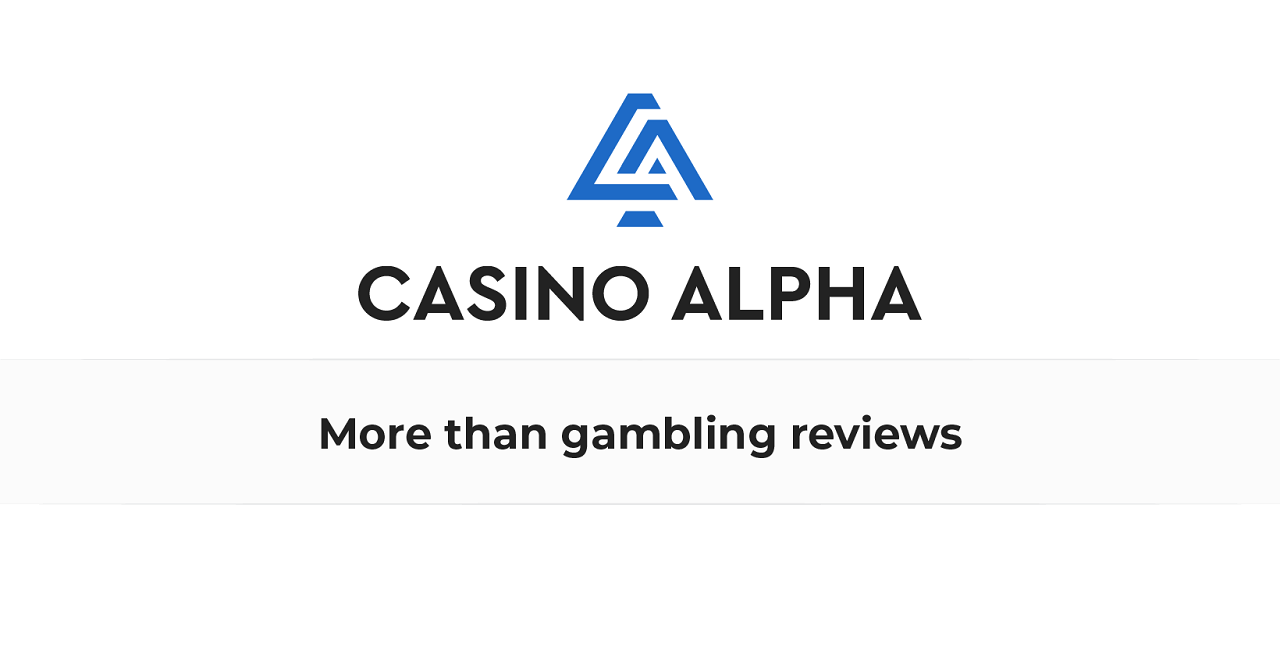 Reading Time:
2
minutes
Casino Alpha Ireland is now open to the public, allowing Irish online gamblers to use their services. Their chargeless database contains online casino operators and subsequent offers tailored to Ireland.
Looking at the product in-depth
The basis of CasinoAlpha is a selection of online casinos that are licensed by the Irish Revenue Commissioners, which issue the Irish Betting License, or other regulatory bodies like the Malta Gaming Authority, the UK Gambling Commission, etc.
Their offer ranges and active options are compared to one another and analysed by the site's permanent contributing authors.
As CasinoAlpha usually operates, painting a clear picture of gambling products is just a facet of the published content. Things go further on the site.
Educational resources
The main subjects tackled in these tabs relate to gambling addiction awareness, legal terms that are required, and game rules and strategies.
Texts that get to be published are a joint effort of the researchers, authors, and reviewers. They also undergo alterations when the theme is subject to change.
Blog section
Commonplace with their practices and trends, Casino Alpha Ireland has a blog section. It is aimed to bring gambling specialists' perspectives on subjects that matter to Irish readers. Local trends and events are to be described there.
Additionally, global occurrences that affect Irish players to varying degrees will be brought to their attention in this section. The authors will lay the facts through the scope of local meaning and consequences.
CasinoAlpha Ireland pledges
As done before, Casino Alpha will add a layer of objectivity to the gambling industry with the goal of enabling better financial decisions for players.
That will happen through their analyses, texts, and consistent updating of the facts when needed. This is a fueling approach for all markets where CasinoAlpha has been active.
Head of content Adina Minculescu statements
"Through forming and expanding our team with members with various academic backgrounds, we aimed for data accuracy and critical thinking."
Data is filtered through online and land-based casino experiences. The end result is a combination of day-to-day cases and analytical information meant to help towards better decisions.
"Our principles are set and we are working to improve our work as time passes and brings new developments in trends and player needs."
Expecting developments
CasinoAlpha's scope will continue to expand to other markets in the future, using the same techniques and principles.
They will continue to integrate significant legislative changes and gambler tendencies to cater to their users in a satisfying capacity.

Engage yourself in the most complete Game Wave Festival, where business, learning, and enjoyment merge!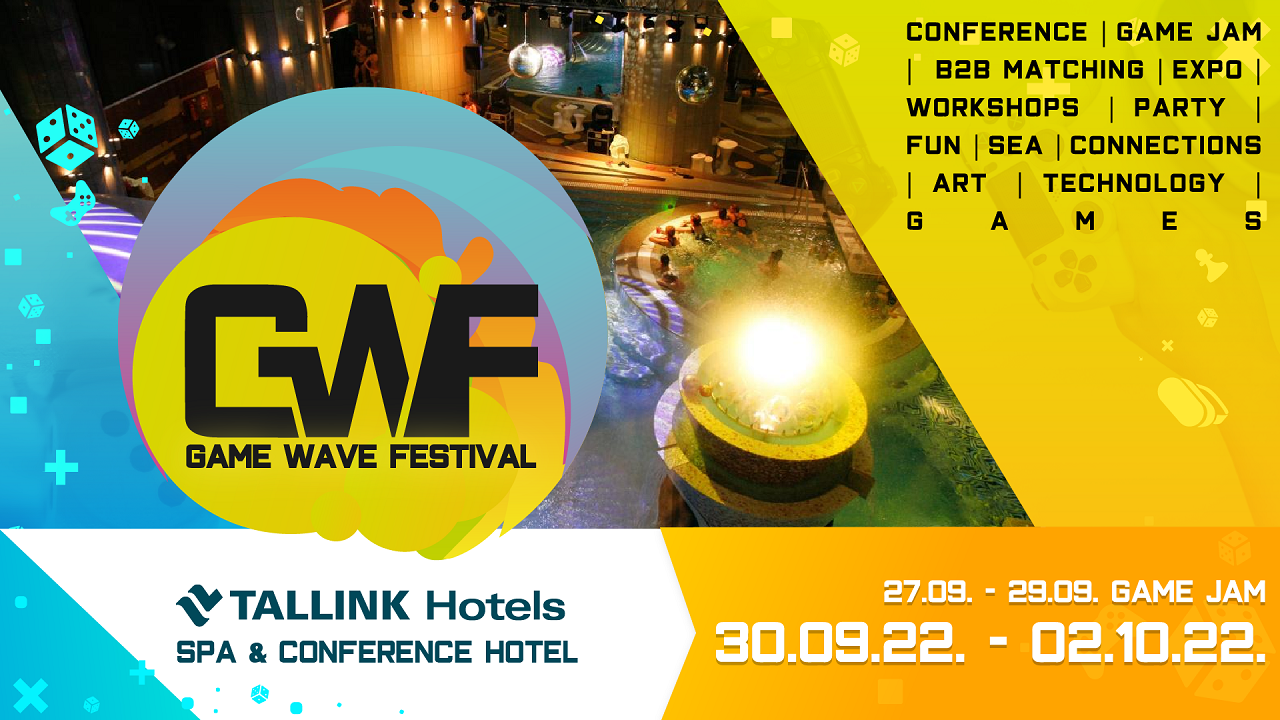 Reading Time:
3
minutes
The Game Wave Festival is an international event taking place for the second year in a row from September 27th to October 2nd in Tallinn, Estonia at Tallink Spa & Conference Hotel. The first three days of six-day-event are dedicated to the game jam.
The Game Wave Festival is a business, education and entertainment event for the gaming industry professionals. It first took place with great success in September 2021 in Jūrmala, Latvia attracting participants from 25 countries.
"Game Wave Festival is an expressive way to celebrate glorious game development heritage, culture and traditions, meet new and old faces, and have fun. It is professional, oriented to have serious business talks, and cozy, to make friends with almost all attendees. I am happy to welcome all of you to the 2nd Game Wave Festival!" — Ints Viksna, Chairman of Board at Latvian Technological center.
The festival is mainly B2B, however, it is designed to avoid the "stiffness" these types of events sometimes have. Game Wave Festival attempts to capture the fun and relaxed ambiance we've experienced in other global and regional game events. GWF is large enough to get an overview of the main tendencies in the Nordic and Baltic region, and small enough to make friends with all participants – The friendships you will make in GWF, will follow you all your life.
Main event and B2Match
30.09. – 02.10. The Main Event: Conference, workshops, expo, pitching competitions, business meetings and game jam final presentation.
The conference and interactive events are divided into 5 tracks: General, Art (visual, audial, haptics), Unreal Engine, XR and Board Games.
The online matchmaking platform is available for all participants all 6 days, and the meetings can also be booked on-site. Registered members of the matchmaking will be able to participate both on-site and online.
GWF uses the B2Match meeting and event management platform that works both on web browsers and mobile devices. This platform also handles video calls and conference streaming, so all functionality needed by the participants is neatly in one place.
There will be a private Business area for business ticket holders in Tallink's Fidel Bar with a nice view of the old town.
The first three days of the six-day-event are dedicated to the game jam
Awesome game jam runs from September 27th to 29th. The game jam's theme and diversifiers of the jam will be decided by the jam sponsors. However, the game jam does not end on the 3rd day, instead, the final ceremony is on the 6th day of GWF. This is by design so that the teams can improve their games by attending workshops and even pitch them in and get feedback in our "Early stage games mentor pitch".
Three unique game pitching opportunities:
1 to 1 board games author and publisher pitch in a private, closed space, where publishers can take their time to test the game and converse with the authors.
Early stage mentor pitch for anyone not ready for any other pitches, but still willing to train, test their prototype and get feedback. Jammers are welcome.
Nordic Game Discovery Contest Baltic semi-finals where developers from Finland, Estonia, Latvia and Lithuania can showcase their games to publishers and industry experts and compete for a place in the finals.
Three special event parties, including Business Afterparty and Pool party
The Business Party (29.09.2022) will be available for organizers, speakers, partners and business ticket holders only.
The Pool party (30.09.2022) will be available for organizers, speakers, partners, business ticket holders only and pool party ticket holders. There will be access to the pool area, sauna, hot tubs and a quieter area by the bar.
The Afterparty (01.10.2022) will be available for almost everyone (except for student ticket holders). It will feature Marioke, a feast table and a quieter area for business conversations.
The 3 day expo for game companies,  art, technology & education
The expo will be of interest to anyone who has a professional or a hobby curiosity about topics related to game companies, art, technology and education. Learning from last year's success and good feedback, GWF will place staff members to guard the hall, so that the expo participants are not tied down at their booths for 3 days.
Advantages and features of blackjack online games in 2022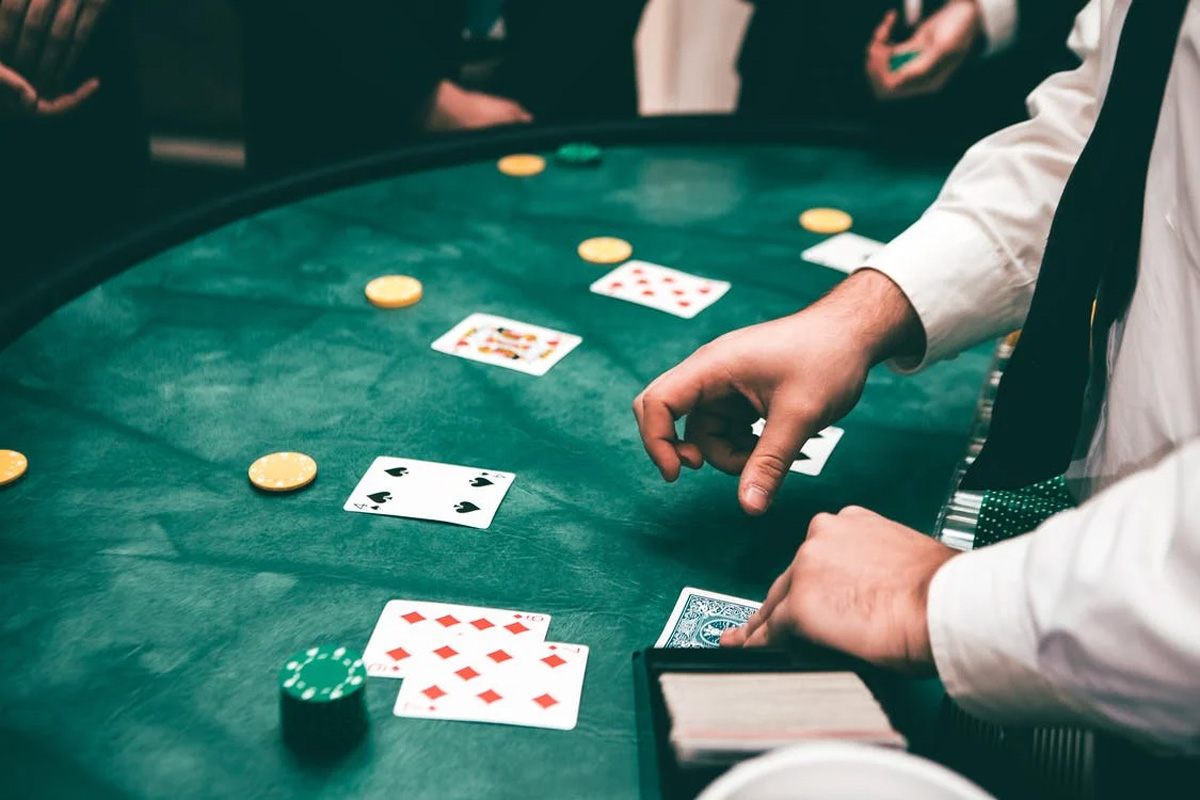 Reading Time:
3
minutes
Playing Blackjack Online for Real Money in Canada
Canadian players never have a problem with playing blackjack online for real money. This popular card game comes in many variations with exciting gameplay and high winning potential.
What makes it special is that it combines luck and strategy. It only takes you a few minutes to learn the rules to get ready for a blackjack online real-money game. However, it can take years of practice to master it and get a really high profit.
The icing on the cake is the live dealer blackjack online, recreating the atmosphere of the B&M casino game. Combining all the best aspects of online and offline games, it is also available on the Canadian King Billy casino website. Read on to find out everything you need to know before you begin to play blackjack online and win real money.
Online Blackjack at King Billy Casino in 2022
Online blackjack in Canada is a very competitive gambling game. Many players choose it for the best gambling experience. If you have never played it, check out some rules before starting.
The Rules of Blackjack
Whichever version you select, the aim remains the same. It is to build up a hand of higher value than the dealer's one and not to exceed 21 points. Traditionally, the game is played from a single 52-card deck.
With the spread of card-counting technology, casinos have increased the number of decks to 4-8 to make it more difficult for counters to beat the house. The best way to learn the ins and outs is to play the free online blackjack to practice without risk.
How the Game is Played
A round comes in the following steps:
Each participant at the table plays against the dealer. You have no opponents but the dealer.

The game starts with dealing two face-up cards to each player. The dealer receives one open card and a second closed one to keep the suspense about the outcome of the game alive.

Depending on the total value of your cards, you must decide whether to stand, hit, split or double down.

The game continues until you decide to stand or exceed 21 points.

The dealer is subject to slightly different rules. For example, he must hit until he reaches at least 17.
The Possible Outcomes of the Game
They can be different, depending on your and the dealer's hand:
If you make a hand that is worth more than the dealer's one, and you don't exceed 21 points, you win.

If you get 21 points, it is a 'blackjack'. It means that you get a 3:2 payout (or 6:5 in some versions) as long as the dealer's hand is less valuable.

If both you and the dealer have 'blackjack', your bet goes back to you (a tie in the game).

If you exceed 21 points, you lose.
King Billy offers a few top-rated versions of this game. By joining this casino, you can play blackjack online with friends, share experiences with like-minded people, and win hefty sums.
Catch the Latest King Billy Games
Collaborating with a variety of prominent gaming content providers and aggregators, King Billy regularly adds new releases of blackjack online games to its listing of available options. Introduced relatively recently, Multihand Blackjack Canada has been a real eye-opener for experienced players. The highlight of this version is that you can bet on 5 hands at a time, and the rules of classic blackjack apply with some minor changes:
The game is played with 2 packs of cards shuffled after each round.

There is no surrender option here, and double down A and 10 is not considered 'blackjack'.

The payout odds offered are standard: 3:2, 1:1, and 2:1 respectively.
With the right strategy, you can achieve an RTP of 99.6%. But as you are playing multiple hands at once, it requires you to have a high skill level. Thus, it is better to start with a classic single-hand game if you are a beginner. Before you begin to bet real money, you can play blackjack online for free to practice.
Best from King Billy: What Version of Blackjack Online to Choose?
Are you looking for the top real money  play blackjack online  variations to win something substantial? King Billy Casino's virtual lobby has a lot of interesting things for you.
The Top Variations of Blackjack Online at King Billy
Here are a few blackjack online casino games that resonate with many card game enthusiasts:
European

. Being the most common, it offers stricter rules (both dealer's cards are open). This makes it not the best option for beginners.

Spanish

. This version of blackjack online is played with 8 card decks with no 10s in each. This peculiarity adds some extra excitement to the game.

Atlantic City

. Choosing this variation, allows you to double down after splitting. And the dealer is forced to stand on a soft 17.
Some Other Options to Diversify Your Gambling Experience
Surrender, Pro, 21+3 and some other exciting online blackjack variations await you on the King Billy website. For a more interactive gaming experience, head to the Live section where you will find the version of the game that suits your preferences in terms of gameplay speed, betting range and odds offered.
PRAGMATIC PLAY PARTNERS WITH ULTRAMARATHON RUNNER FOR SICILY CHARITY EVENT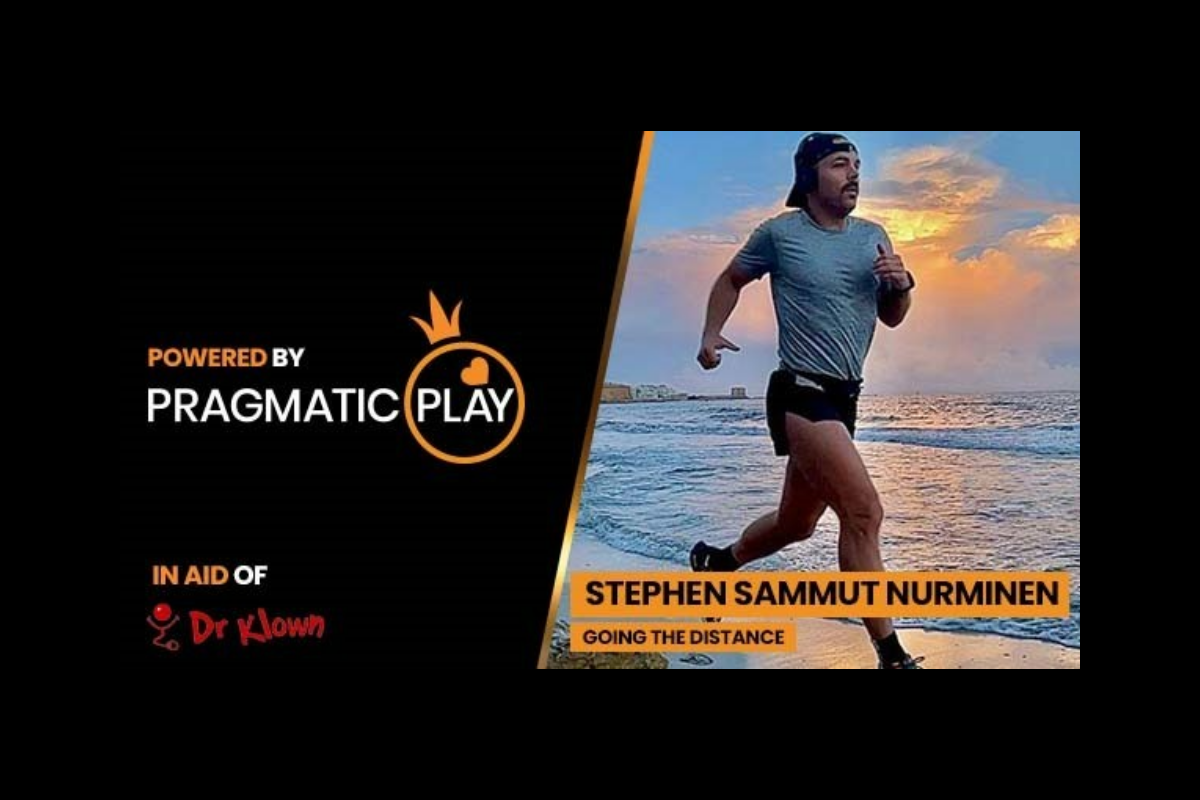 Reading Time:
2
minutes
Pragmatic Play, a leading content provider to the iGaming industry, has teamed up with Maltese athlete Steve Sammut Nurminen (MovewithSteve) as he looks to complete an incredible challenge, running 365km across Sicily in aid of the charity Dr Klown. 
Steve aims to raise €10,000 for the non-governmental organisation (NGO), which provides a unique service to hospitalised children in Malta and Gozo. Dr Klown supplies clown doctors, that are artistically and psychologically trained to entertain children in hospitals, where the volunteers amuse kids and produce smiles and laughter to those in need. 
The incredible running challenge is sponsored by Pragmatic Play, who will be supporting Steve and his experienced team, as he prepares for the run from Syracuse to Trapani at the height of summer in a time frame of just two and a half days.  
Pragmatic Play has partnered with Steve in his journey as the shared ethos and dedication is clear between the two, with both taking major leaps in their respective fields through drive, dedication and hard work, which are hallmarks of both the supplier's business approach and Steve's ultramarathon events. 
Julian Jarvis, CEO at Pragmatic Play, said: "Steve is well known in the Maltese community for his herculean feats of endurance running and we're very proud to be able to support him in his latest astounding effort– running a 365km ultramarathon!  
"The work that Dr Klown does in Malta is extremely important, and we're humbled we can support Steve in his quest to raise as much money for them as possible." 
Steve Sammut Nurminen added: "It is a hugely exciting challenge and one that will push me to the limit as I embark on my most ambitious run to date, looking to raise significant funds for Dr Klown to assist the incredible work they do. 
"Pragmatic Play's CSR programme contributes to charities and causes all over Malta and beyond, and I'm very pleased to be working with them to raise money for a fantastic charity."