MGA Games launches Queen of Persia, the new casino slot game for the international market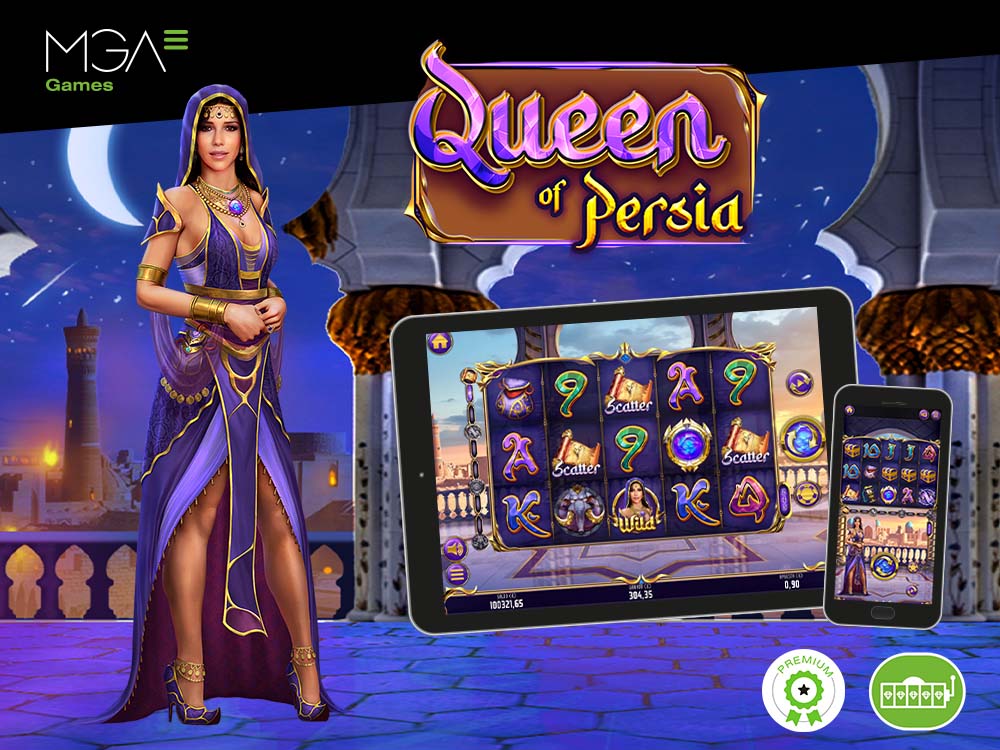 Reading Time:
2
minutes
MGA Games, a company specialising in the production of localised slot games for global operators, continues to increase its catalogue of casino slot games with the launch of Queen of Persia for international markets.
This new production takes players on a journey full of adventures to a land of oriental fantasy. Here, the queen of the Persian empire fights to fulfil a mission: to defend her city from the monster that threatens it. Daggers, gems, chests, and goblets loaded with gold and silver are some of the themed symbols with excellent graphic quality and animations that immerse players in this distant world of fables and impressive landscapes where they can win great prizes.
The newly released 5-reel slot game is a high volatility game and features 243 paylines and rewards the longest symbol combinations from left to right. In addition, the prize is multiplied by the number of times the symbol is repeated on each reel.
One of the most notable mechanics in this slot game is the Wild Night option which, at random, a maximum of 4 reels can turn into Wild reels.
In addition, if a player gets three or more Scatter symbols, they can access one of the 4 Free Spins mini-games included. Each Free Spins entry increases the top counter, and when the player gets enough entries, the other mini-games are unlocked. There are numerous prizes to be discovered, be it in the royal library, filled with ancient tomes and grand prizes; in the labyrinth of alleys with seemingly no way out; under the awnings of the city where the final victory is disputed, or in the mysterious temple full of enigmatic statues that guard enormous treasures.
Much to the delight of players, Queen of Persia also includes Wild symbols. These act as wild cards, substituting all symbols on the reels (except the Scatter symbols) and doubling their value.
With fascinating graphics, music, and audio that entice and fully immerse players in this new adventure, the Queen of Persia slot game will undoubtedly become one of casino users' favourite games.
To coincide with the release of Queen of Persia on May 30th, MGA Games has launched their game God of Seas for the Colombian and Portuguese markets (Deus dos Mares in Portuguese). A localised version of the God of Seas game with adapted audio and voiceovers familiar to audiences in both countries. God of Seas is a 5-reel slot game with an epic mythological theme featuring the international swimmer David Meca, which premiered successfully a few weeks ago in online casinos in Spain and the rest of the world.
Enteractive Appoints John Foster to Head of Sales Role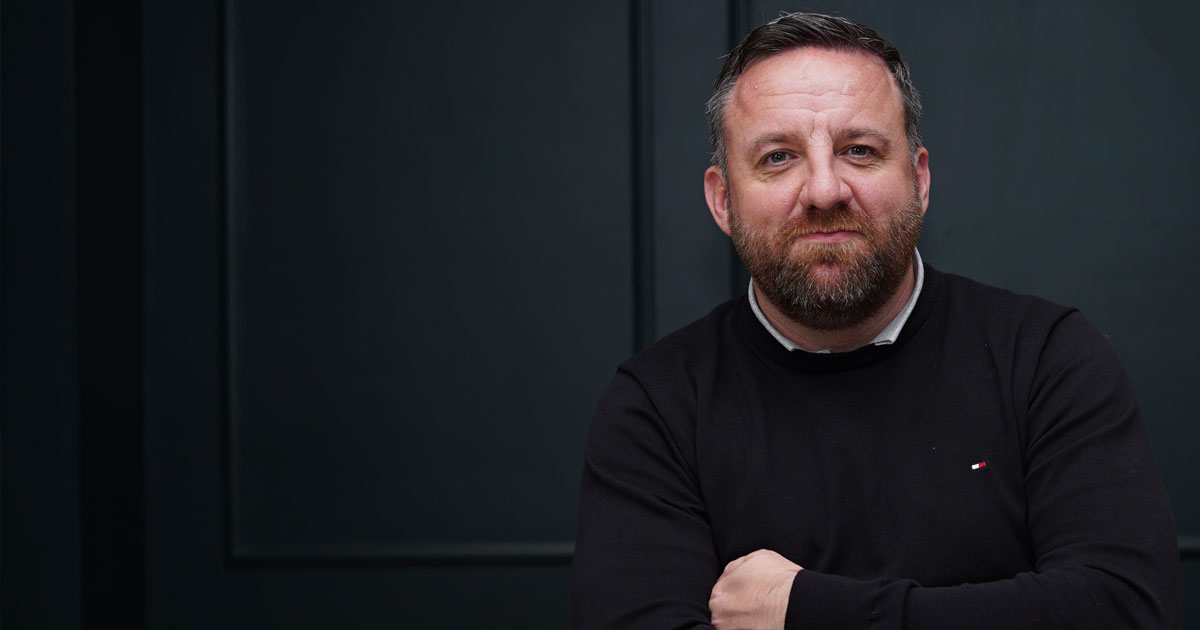 Reading Time:
2
minutes
Enteractive, the leader in iGaming retention and engagement services, has appointed John Foster to Head of B2B Sales, Europe and Asia, reporting to Chief Business Officer Andrew Foster.
John brings a wealth of sales knowledge to this role with over 20+ years of experience across multiple sectors including iGaming, Advertising, and Media & Hospitality. Prior to joining Enteractive, John previously worked with leading industry names such as iGamingGroup.
The appointment will further strengthen Enteractive's B2B team as the company expands into regulated markets around the world, delivering retention and reactivation services to drive active players for a growing number of leading operator brands.
Andrew Foster, CBO, commented, "In the last year Enteractive has experienced phenomenal growth in new markets around the world, and our B2B team will benefit from an extra pair of hands at the helm to service this increased demand for our services.   With the combination of  John's sales and iGaming industry experience, we're excited for him to join our B2B team and drive our ongoing growth in Europe and Asia in 2023."
John Foster added, "Enteractive has built a superb offering to help operators both large and small around the world to generate increased revenues through the activation and retention of more active players.  2023 looks set to be a busy year for the industry, and that means more opportunity for Enteractive to deliver our unique services to new clients across multiple markets.  I'm excited to join the leading player in this field."
From the provision of unrivalled infrastructure enabling one-to-one engagement with players, to the development of more specialised technologies, including SMS, email, and webapps, Enteractive's suite of services drive active players and, in turn, increase bottom line revenues.
Enteractive's proprietary (Re)Activation Cloud technology platform brings operators a fast and seamless integration of selected player databases, providing native-language sales agents to offer 'real-human' personalised engagement with players in each market.
As the industry leader in player engagement, reactivation and retention since 2008, Enteractive is recognised as one of the top revenue generators for the global iGaming sector, successfully converting lapsed database segments at scale for a variety of leading operators.
WorldMatch partners with Bull Gaming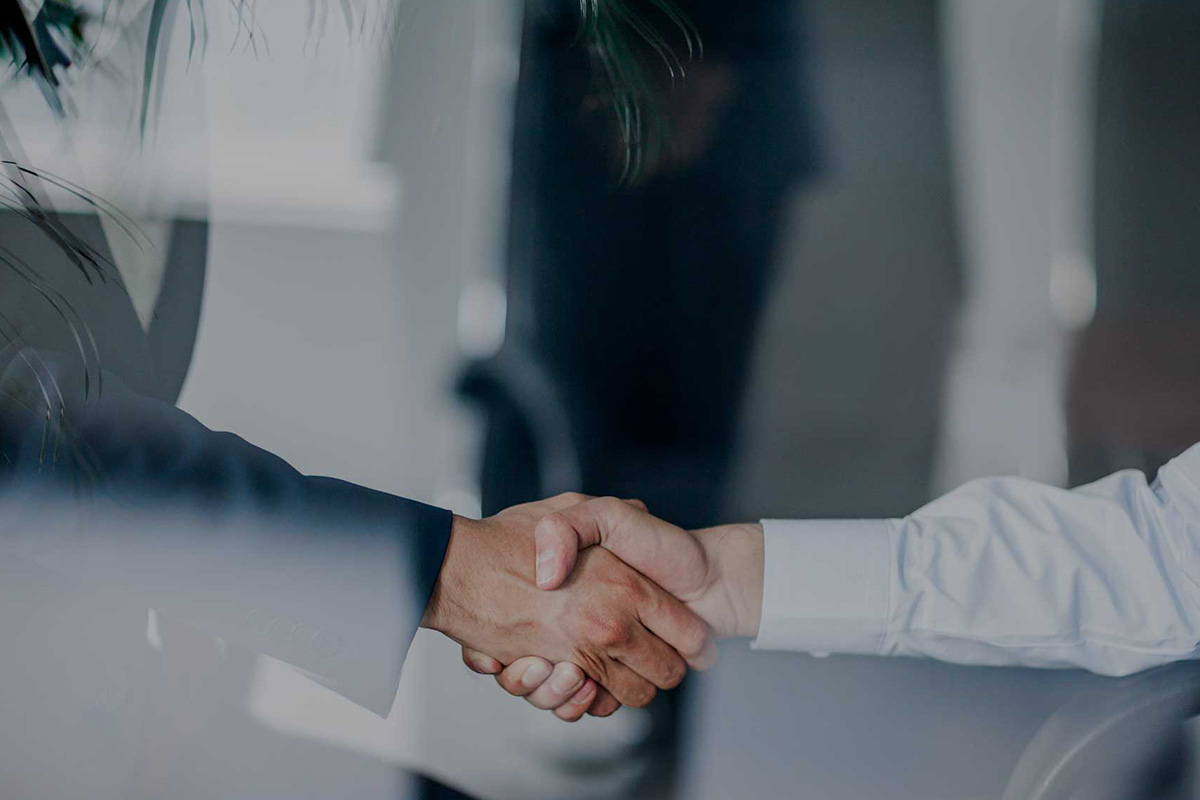 Reading Time:
< 1
minute
A new collaboration of great importance for the Italian gaming market is born and it is the one between WorldMatch, a leading company in the online gaming sector, and Bull Gaming.
This was announced by Eng. Francesco Gatti CEO of Bull Gaming and Andrea Boratto, CEO of WorldMatch.
"The signing of the distribution agreement for 10 games for the Italian market is only the first step of a collaboration that I hope will be as profitable as possible for both companies." says Gatti: "All the games will therefore be available in the coming months on the best gaming portals and are part of the WorldMatch offer. We are extremely satisfied with the agreement reached. We will be able to offer the player a quality gaming experience and the partnership with WorldMatch will allow us to make the most of our work. Some of our games are born in collaboration with McArthur Games (a Scottish company that was already a gaming manufacturer) and we are happy to be able to share our new experience with them too".
Some games have already been released on the terrestrial platform AWP with other brands enjoying great success, success that Bull Gaming now expects to replicate on the online market.
"WorldMatch is thrilled to welcome Bull Gaming to the SlotBar® family. We are proud to be able to contribute to their online expansion and confident that this partnership will be mutually beneficial and will offer players the best experience possible." Comments Andrea Boratto, CEO of WorldMatch.
Fast Track Unleashes the Power of AI-Language Technology for Automated Campaign Generation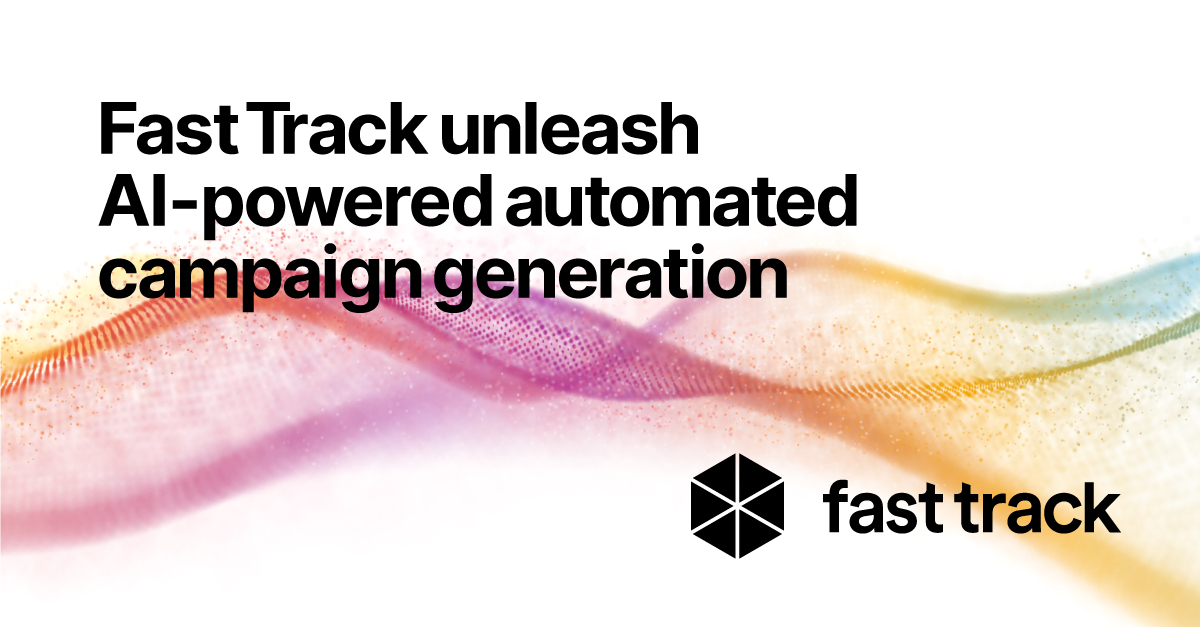 Reading Time:
< 1
minute
Fast Track, a leading provider of SaaS technology to the iGaming industry, has announced the industry's first integration of an autoregressive language AI model, enabling operators to create human-like campaigns and content based on user instructions, revolutionising the way CRM is done in the iGaming industry.
"We've been waiting for this technology; our platform was designed and built to be self-learning, but the AI technology simply wasn't there; now, with the latest autoregressive language AI, we can confidently offer our partners a system that will help them reduce costs and make it easier to deliver 1:1 experiences to their customers," said Simon Lidzen, CEO and Co-founder of Fast Track. "We expect to see unprecedented levels of productivity and efficiency for our partners, allowing them to focus on innovation and growth."
The integration of the autoregressive language model into the Fast Track CRM platform is a major step forward in the company's mission to digitise the iGaming industry, enabling operators to generate multi-channel campaigns, subject lines, A/B testing and language localisation with live in-context preview in seconds.
The company will demonstrate this new technology at ICE London, the leading iGaming event, from 7-9 February 2022, with the first version expected to be rolled out to existing partners shortly after the event.
"This technology enables our partners to work smarter, not harder; accelerating their journey to delivering 1:1 experiences is truly a game changer for the industry, and we're  excited to be at the forefront of this innovation," said Patrik Potocki, CTO of Fast Track. "We look forward to seeing our partners leverage this technology to drive growth and innovation in their businesses."