Challengermode expands senior leadership team with global games experts to expand content offering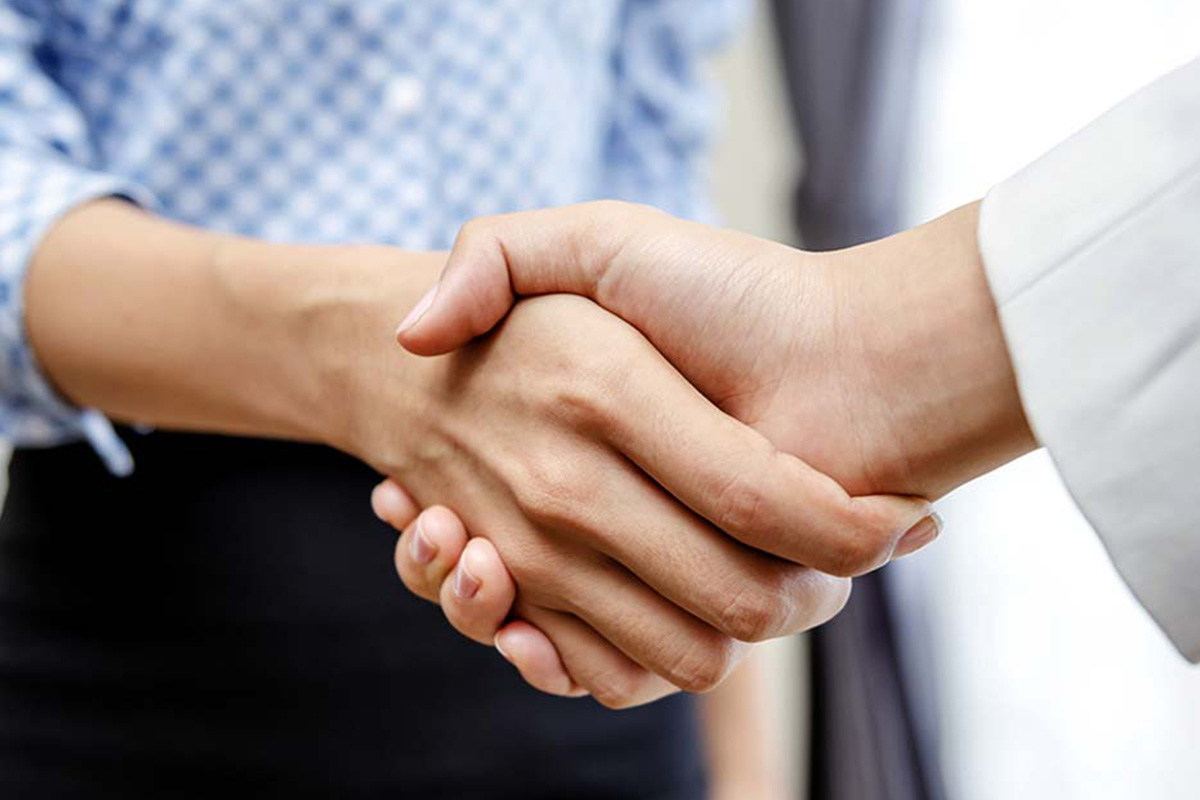 Reading Time:
2
minutes
Leading global esports platform Challengermode today announced the appointment of Sutor Su as Senior Publisher, and Moacyr Amorosino as Game Developer Relations Manager as part of its initiative to build closer relationships with game developers in the esports space, and bolster the games offered on the platform.
Sutor Su joins Challengermode from Happy Elements, a leading interactive entertainment company in Asia focused on developing, operating and monetising online mobile games. His last 12 years of working in the games industry include a period as Head of Regional Business Development at EA Chillingo, building the EA subsidiary's shanghai team from the group up, and introducing overseas games to the Chinese market.
Moacyr Amorosino brings more than 20 years of experience in the technology and gaming sectors to his new role as Game Developer Relations Manager at Challengermode, which includes roles at Valid, Xbox, Samsung, Brightstar, Nokia and Claro. He joins Challengermode from his position as Head of Gaming at Brazilian consumer electronics company Positivo Technology, where he oversaw the creation and execution of business plans for gaming, PC and related services.
Robel Efrem, CEO at Challengermode, said: "We are delighted to be bringing Sutor and Moacyr on board as we continue to expand our offering for Publishers and Game Developers to ensure Challengermode is at the forefront of competitive gaming tech. We are thrilled to have such talent strengthening the team and the caliber of these hires is a sign of things to come for Challengermode – both in terms of our expansion into exciting new esports markets, and in working directly with game developers to establish their own esports scenes for their competitive multiplayer games."
Both Sutor and Moacyr will be responsible for establishing relationships with game developers and publishers, and driving business opportunities with Challengermode's core partners to increase game engagement and bring new content to the platform. These hires signal a global drive to expand the Challengermode platform by working directly with game creators, and will contribute to the continued growth of the business.

BitSkins is now the Official Skin Marketplace partner for the Champion of Champions Tour 2022-2024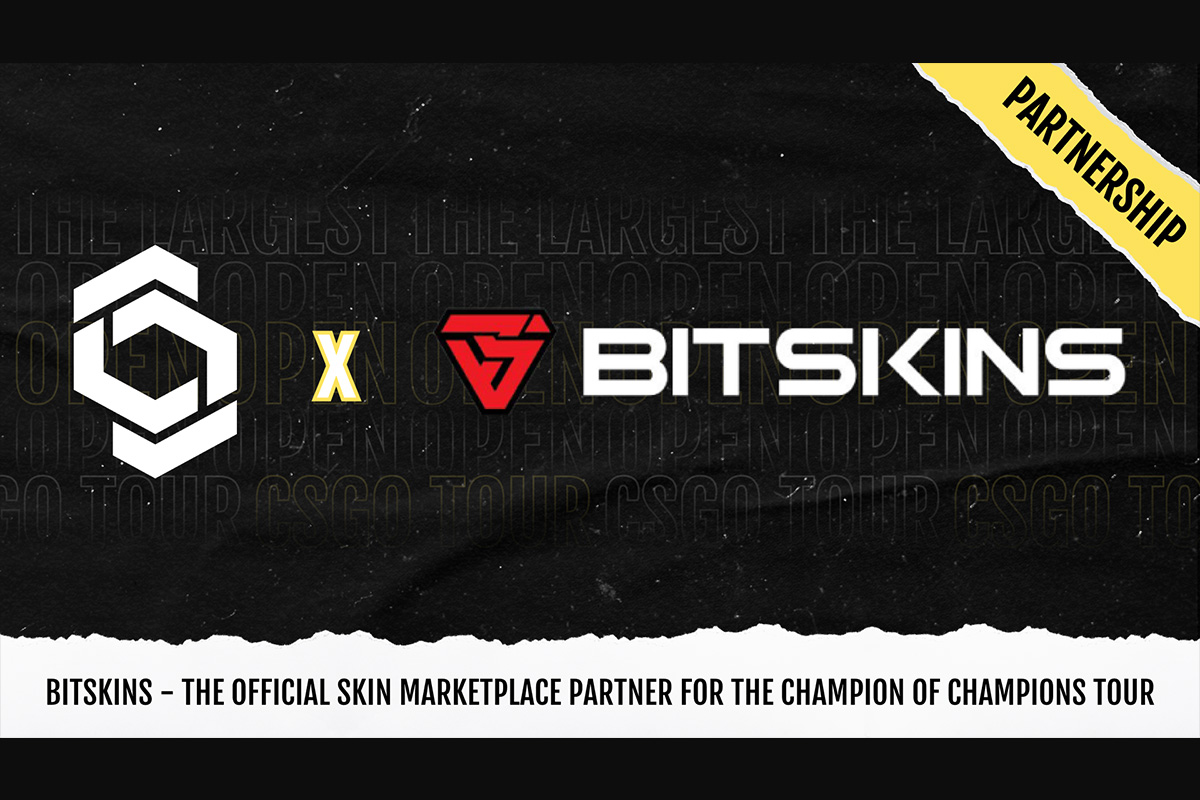 Reading Time:
2
minutes
The partnership will see BitSkins, the leading CS:GO skin marketplace, becoming the Official Skin Marketplace Partner for the Main Broadcast of the Champion of Champions Tour, one of the largest CS:GO global tour, for the entirety of the tournament.
BitSkins shall be present across every match of CCT on the English-speaking channel. The cooperation will bring exclusive BitSkins offerings to the viewers and fans of the Champion of Champions Tour and shall also see both parties actively involving the community and creating engaging content together.
Champion of Champions Tour is the first competition on the CS:GO scene to be jointly organised by leading esports firms – FACEIT, Eden Esports, Relog Media, Black Molly Entertainment, Fantasy Expo, and regional organisers, commissioned by GRID Esports, the leading game data platform. The tour is distributed across seven unique regions throughout North America, South America, and Europe where the Tour is executed by the regional partners – BTSBrasilTV, FiReSPORTS, Fragster, REPUBLEAGUE, Relog Media, Gjirafa, and Black Molly Entertainment. Champion of Champions Tour offers one of the highest prize pools in esports history – $3,400,000 USD.
'BitSkins truly understands the interests of esports fans and caters to their needs with a unique offering. We are thrilled to partner with them and enable emerging, regional esports talent to build a name for themselves while providing exclusive offers to their fans and supporters. We are committed to building a sustainable ecosystem across multiple tiers and are thrilled to partner with BitSkins to deliver the best fan experience to Champion of Champions Tour viewers'  – says Tom Warburton, COO of GRID Esports.
BitSkins is one of the most matured and widely-acknowledged third-party CS:GO marketplaces trusted by millions of users worldwide. Originally founded in July 2015, BitSkins has been prevalent as one of the biggest third-party marketplaces dedicated to CS:GO.
'We have been actively involved in the esports scene since the company's inception. Champion of Champions Tour's vision to enable the growth of the new talents is very much aligned with our values and we are happy to support the tournament over the upcoming 18 months. Partnering with GRID we set ourselves the long-term objectives to deliver the best quality esports experience for the fans and use the opportunity to mature with the audience." – says Anna Zamorniak-Urbaniak, CEO of BitSkins.
Champion of Champions Tour is set to start in July 2022 and the first stage will comprise regional tournaments in the designated regions with their own cycles of Open Qualification, ultimately leading to the CCT Global Finals LAN event, to be held at the start of 2024.
UEFA CELEBRATES WOMEN'S EURO 2022 WITH METAVERSE ESPORTS EVENT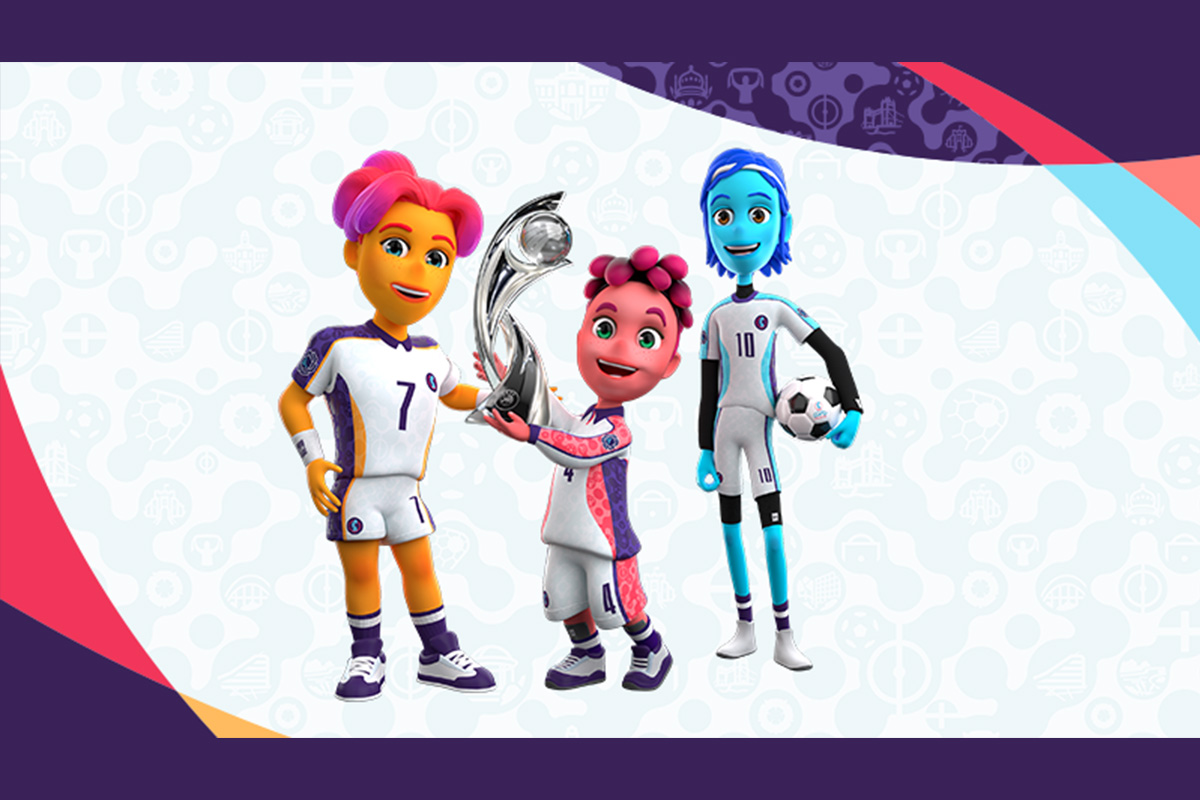 Reading Time:
2
minutes
UEFA
, the governing body of football in Europe, announces a special esports event in the metaverse aimed at inspiring more girls and boys to play football ahead of UEFA Women's Euro 2022.
The UEFA edition of the
Metaverse Gaming League
(MGL) event on Friday 24th June will see dozens of players compete against each other in the
Road to UEFA Women's EURO
Roblox game. MGL is the first live esports league for the metaverse, streamed live on
Twitch
and
YouTube
each week. Focusing on fun, competitive gaming experiences, it rewards skill, flair, and teamwork rather than a winner-takes-all approach.
During the event, which is set to feature popular YouTuber
Ruby Games
, players will don the kits of their favourite competing teams and race against the clock to win a share of a massive prize pool of 500,000 Robux, worth $5,000. They must score as many goals and collect as many golden tournament tickets as possible before taking on the final challenge of a brand new 'Stadium' obstacle course.
The esports event and Roblox game are part of UEFA's groundbreaking campaign to appeal directly and authentically to young girls and boys on platforms they consume daily. Roblox has over 50 million daily active users – of which over 50% are children under-12 and at least 44% are female. The game is complemented by a skills challenge and educational video series on YouTube which will also be shared with schools across Europe through
UEFA's Football in Schools
programme.
Patrick Mead, CTO at Metaverse Gaming League, added:
"In their campaign to inspire children's love of football ahead of the Women's Euro next month, UEFA is meeting children in the metaverse, where they spend considerable amounts of time socialising, learning and playing. Their wonderful Roblox game is a brilliant amphitheatre for some friendly MGL competition and we're excited to put on a great, inclusive esports show before the tournament starts in earnest."
UEFA's Metaverse Gaming League event will take place at 6pm BST on Friday 24th June 2022. To play during the live event, players should
register for MGL
for free.
Best Crypto Games in Online Casinos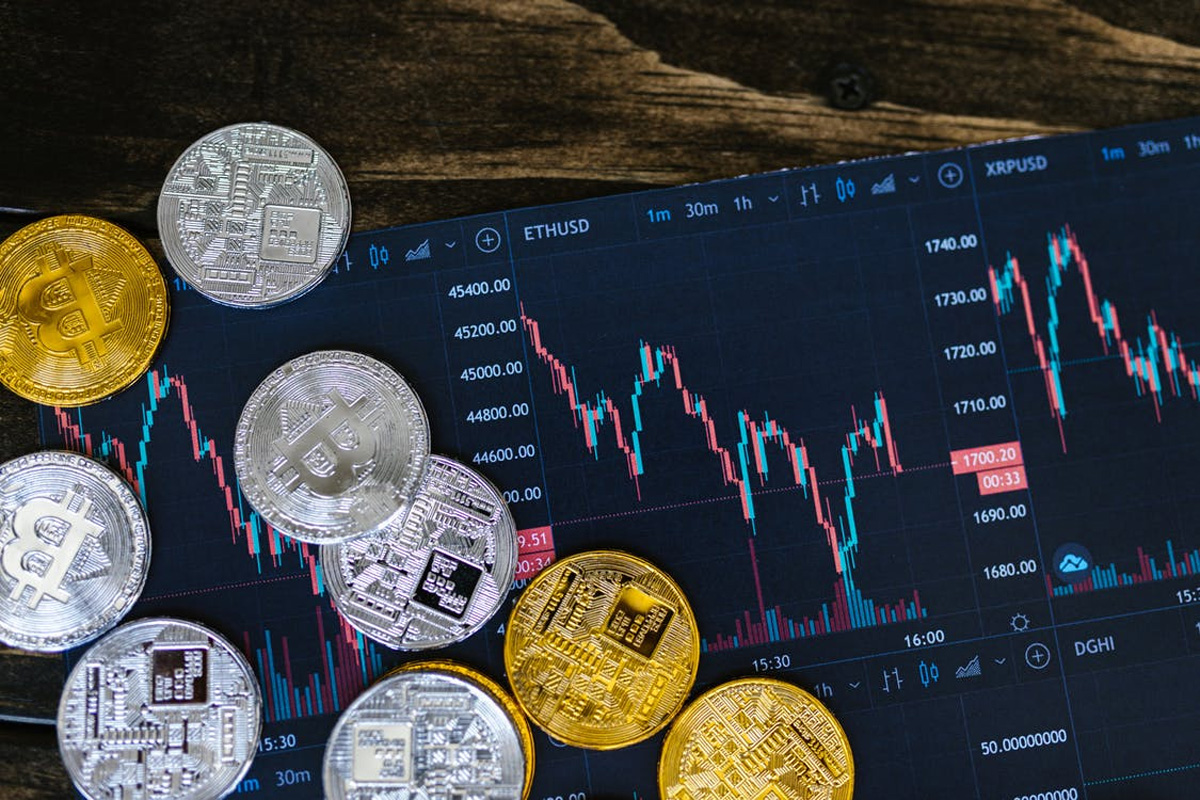 Reading Time:
3
minutes
The classic casino games that we could play with chips are gone. Nowadays, with technological advances, the rise of online casinos has increased, allowing different payment methods such as credit cards, prepaid cards and others. What could not be imagined is that you could get to play with cryptocurrencies. Some top 50 online casinos have started offering cryptocurrencies as a payment method in many games.
And so, with this in mind, we're here to share details on the best games in online casinos that we can pay for with cryptocurrencies.
Bitcoin Blackjack
By far one of the most popular casino games of all time, Blackjack remains a classic today; now, the ability to play with Bitcoin (and other cryptocurrencies) makes it more relevant today than ever before.
The objective of the game hasn't changed much over the years. Your goal is simply to get as close to 21 without exceeding it. You can place different types of bets, such as the "perfect pair", "blackjack", or "insurance".
Ethereum Roulette
Another one of the most popular games in online casinos is Roulette. Who doesn't like the thrill of spinning a wheel and waiting in anticipation to see where the ball will land?
The rules are pretty straightforward. You place your bets on where you think the ball will land. You can make different types of bets, such as betting on a single number, a group of numbers or even if the ball will land on a black or red number.
Mines
Mines is an extremely popular crypto-based casino game that's clean and easy to pick up and learn, based on the traditional Windows DOS game, Minesweeper. In-game, you choose a square and uncover what's underneath without hitting a mine.
Some tiles cover multipliers to help you build your score, and some will cover mines that, when hit, will end your game. Minimum bets usually sit around the £0.01 mark with possible RTPs (Return to Player) of 95%-99%.
This is undoubtedly a game that's super fun to play and, with a little luck, can result in some pretty big wins.
Plinko
A favourite and a beloved game by so many players, a game that first came to fame when it was featured on the hit US game show, The Price is Right, as far back as 1983. Even now, the concept behind Plinko is simple, and all you have to do is drop the ball down a peg-filled board and watch it bounce to the bottom.
The game is set up with different rows of pegs; as the ball falls, it hits the pegs and changes direction. Different prize multipliers at the bottom of the board will determine your final winnings.
The RTP on this game is around 97%-99%, with many online casinos offering free play options to get you started and a massive maximum payout of approximately $2.5 million, depending on how much you bet in the first place. What's more, you can get started on around $0.10 for a single bet!
Slots
There's no denying that slot machine games are the bread-and-butter of brick-and-mortar and digital casinos, so there's no reason why the same doesn't apply to the more modern crypto casinos.
Slot games have been around for many years, and their popularity only seems to be increasing with time. With simple gameplay and the ability to potentially win big, it's no wonder that slots are a favourite choice for casino-goers.
Perhaps thousands of slot machine variations and games are out there, meaning that there's something to suit everyone's taste. Whether you're a fan of classic slots or the more modern video slots, you're sure to find a game you'll enjoy.
The RTP can vary depending on the machine and game you play, but they tend to average between 80% and 98%.
Limbo
No, we're not talking about the game where you drop as low as possible, although that could be a fun crypto game to bet on. Instead, we're talking about the fast-paced casino game.
The game aims to head out on the hunt for payouts. You simply choose how much you want to win and click "bet". If the random number on the screen is the same or higher than the payout you put down, you win.
For example, if you put 4x your bet, the number that comes up must be 4x your bet, and if it is, you win! This is an excellent game for crypto players as it has a high RTP of up to 99.99%.
There you have it! While there's no doubt cryptocurrency has changed the world, it's only brought about more opportunities to have fun. In fact, some of the best casino games these days are fast-paced and exciting crypto games, so what are you waiting for?
Get out there and hopefully win big! Just remember to stay safe and gamble responsibly!