Indian Esports Industry Overwhelmed With DOTA 2 Team Winning Bronze Medal; bat for Esports recognition as a sport & Brands Support for the Athletes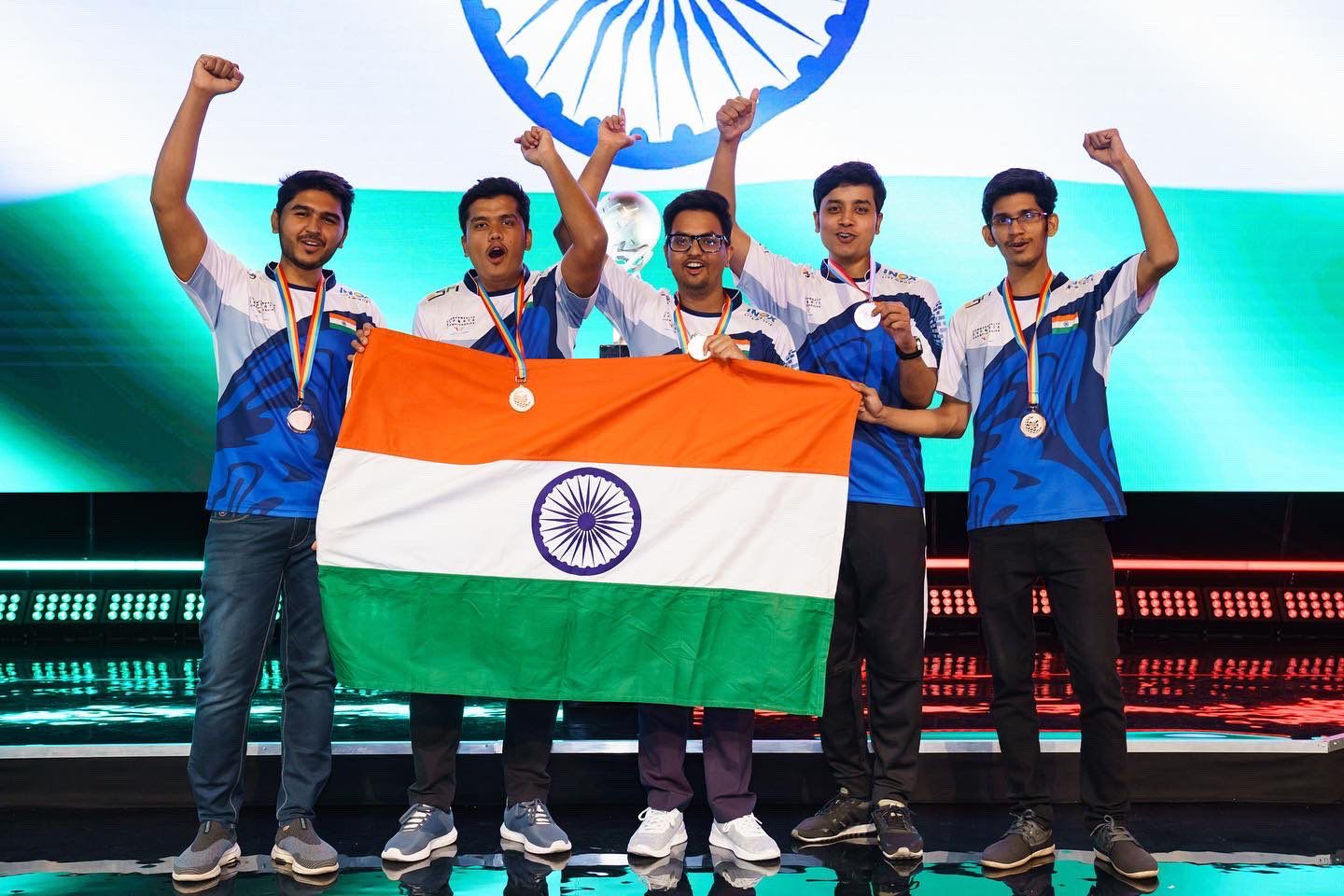 Reading Time:
3
minutes
The Indian DOTA 2 team produced a power-packed performance to clinch the bronze medal at the first-ever Commonwealth Esports Championship. 
The Indian Dota 2 team, comprising Moin Ejaz (captain), Ketan Goyal, Abhishek Yadav, Shubham Goli, and Vishal Vernekar, defeated New Zealand by 2-0 in a best-of-three format. 
Indian Esports industry is overwhelmed by this bronze medal win and bat for Esports recognition as a sport so as the players who are bringing laurels for the country gain the benefits and support any sports community and athletes would receive. Also, the community requires the brands to come forward and support the teams and athletes in a long run to reach their ultimate potential. 
Not to forget that Esports is a proper medal event in Asian Games 2022 which is scheduled next year in Hangzhou from 23rd September to 8th October 2023 (earlier in 2018 it was there as a demonstration title and India had managed to secure the bronze in Hearthstone courtesy of Tirth Mehta). The esports titles in which the Indian contingent is participating are – FIFA 22, DOTA 2, League of Legends, Street Fighter V and Hearthstone. So, there are multiple medals at stake in esports at Asian Games 2022.
Lokesh Suji, Director of Esports Federation of India and Vice President of the Asian Esports Federation:

This win is a historic moment for the Indian Esports ecosystem and will not only aspire many esports athletes to represent India on a global stage but will help establish India as an esporting nation. We need to build a robust & sustainable esports ecosystem for India which is inclusive and diverse (developed across multiple esports titles), leading to the shaping up of not one/two but hundreds of medal winners across multiple esports titles and gender.
For brands, they have to look at Esports as their long-term marketing strategy to develop and grow the sport and not just for their activation tools. Our athletes/teams need support and encouragement from the brands for the long run just like any other sports athlete. We hope brands will put their focus and eyes on this next-generation sport and come up with a long-term vision to grow the sport and upskill our esports talent.

Animesh Agarwal, Founder and CEO at 8bit Creatives, a leading gaming talent management agency and an ex-esports athlete himself:

After years of grinding, this victory has surely put us a step ahead in the process of recognizing esports as a sport by the Indian Olympic Association (IOA). As someone who dreamt that esports and gaming will one day shine, when people were not even thinking about it, it personally means a lot to me ofcourse. But when I see the impact it is having on the industry and on our society, I realize its true impact. We have the potential and we can surely nurture many athletes for such upcoming events.
Apart from that, it should be inspiring for many of us as we won one in Asian Games 2018 and now this one makes it clear that we can do a lot more if given the desired chances. We hope that this win will result in more tournaments around all Esports titles and a  tally of investments and sponsorship for the teams and athletes in India. The more support for gaming flourishes, the more gamers can help good brands and products reach the right audience.

Mr Sagar Nair, Co-Founder & CEO, Qlan, The Gamer's Social Network:

The win at the Commonwealth Games 2022 by the Indian Dota 2 team will go down as a landmark moment for Indian esports on multiple levels. I'm confident that this victory will pave a path for esports in India to be put in the bracket alongside any other mainstream sport in the country. The fogged perception and narrative around esports in India will witness a much-needed change in the right direction where every esports title will be backed by the stakeholders of the ecosystem. You never know what title will lead India to its next medal.
Looking at it from a marketing perspective, this opens up doors for brands to get into team sponsorships, athlete endorsements, product integrations and any other form of brand partnership that brands have been engaging with other sports and athletes. Also, as esports is a proper medal event at the next Asian Games, this can potentially open the floodgates for brands to reach out to a massive GenZ consumer base.
Rohit Agarwal, Founder & Director, Alpha Zegus, the next-gen marketing agency specializing in the domains of gaming & lifestyle:

It's a very big moment for the entire gaming community. Seeing our Indian team being a part of CWG was a matter of pride in itself, but our victory added immense confidence in everyone about the direction in which Indian Gaming Space is going. Not only is this a confidence booster for players, parents, and other stakeholders, even brands will take notice of such achievements. They would definitely want to associate with current (or potential) names that put India on a global roadmap, similar to sports like Cricket.
We might even see brands recognize players from games apart from the mainstream games, and give a certain monetization boost to a new segment of gaming altogether. 
Cybeart signs a multi-year deal with Warner Bros. Discovery Global Consumer Products as their official home and consumer electronics partner in India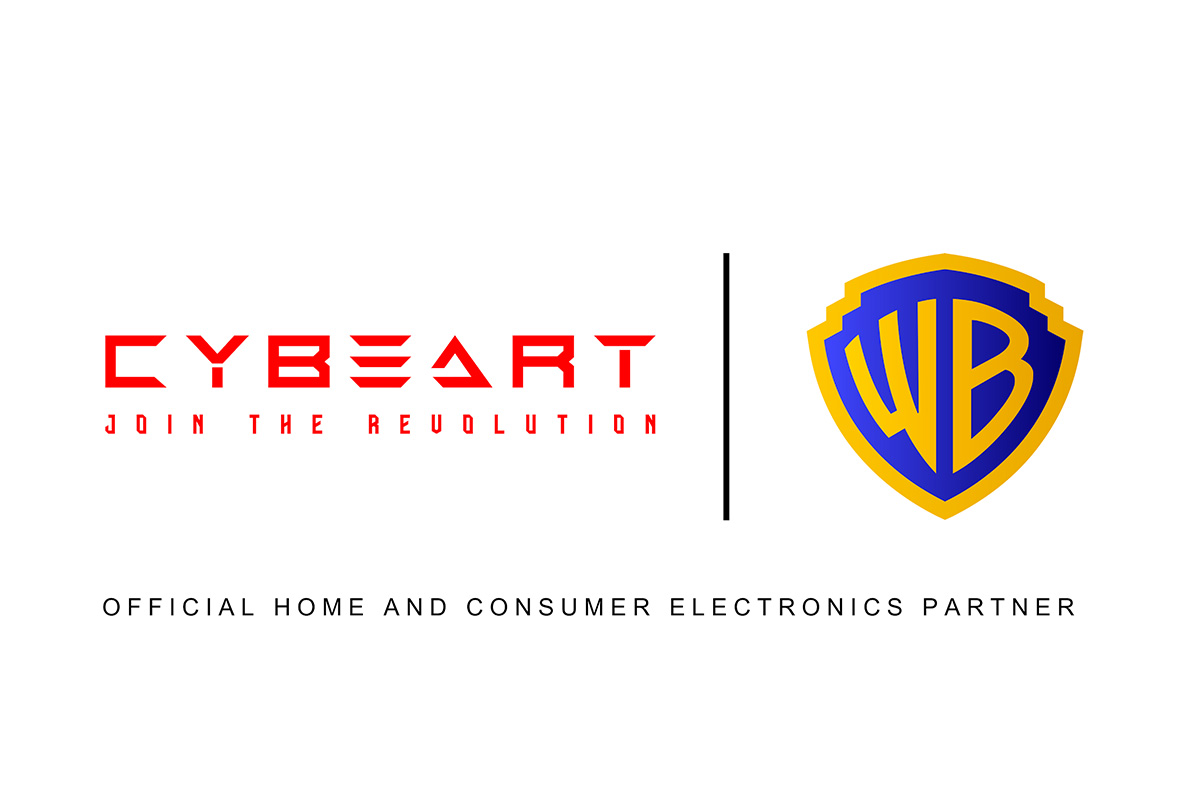 Reading Time:
< 1
minute
Cybeart, a leading manufacturer of comfortable and premium high-quality products across Canada, India and the Middle East, has signed a multi-year licensing deal with Warner Bros. Discovery Global Consumer Products as their official Home & Consumer Electronics partner in India. This strategic partnership aims to bring the strength of Warner Bros. Discovery's brands to Indian consumers through a range of cutting-edge technology products including but not limited to Gaming chairs, keyboards and Mouse Pads.
Cybeart will utilize its expertise in design to manufacture state-of-the-art home and consumer electronics products that feature iconic Warner Bros. Discovery IPs. By integrating IPs such as DC, Harry Potter, Game of Thrones, House of the Dragon, Mortal Kombat, Lord of the Rings, and Rick and Morty in the products, Cybeart aims to deliver a comfortable, premium experience to its fans and users.
Krutik Patel, Founder and CEO of Cybeart said, "After recently renewing a three-year agreement with Warner Bros. Discovery Global Consumer Products as the official Home & Consumer Electronics partner in Canada and the Middle East, Cybeart will leverage this partnership to strengthen our presence in the India market with a range of licensed products in the category. At Cybeart, we have always been driven by our passion for innovation and creativity, and through this partnership, we would like to bring these iconic franchises closer to their fans." 
Having established a strong presence in India with high-profile associations with Revenant Esports, Orangutan Esports, Mumbai Indians, and Gujarat Titans recently, Cybeart is aiming to transcend the Esports and sporting landscapes to become a household name in the country through this partnership with Warner Bros. Discovery Global Consumer Products.
With new momentum into the second esport season: Ski Challenge plans Nations Cup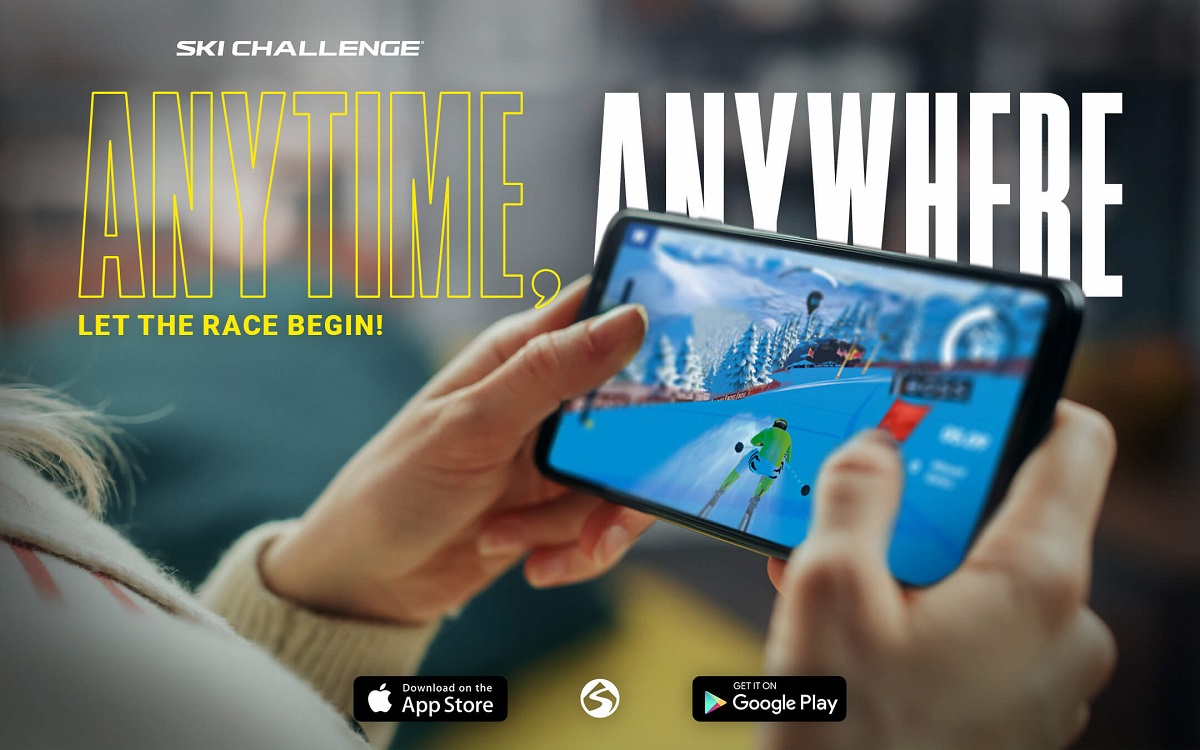 Reading Time:
2
minutes
Ski Challenge, the fast-paced esports game by Greentube, has become one of the most popular sports games just a few months after its official launch. For the second season, the developers of NOVOMATIC Digital Gaming and Entertainment Division, in close cooperation with ski associations and co-shareholders from Austria (ÖSV), Switzerland (Swiss-Ski), and Germany (DSV), are planning an attractive innovation for all ski and game enthusiasts: the Nations Cup, starting in autumn 2023.
Developed as a tribute to Greentube's first published game, Ski Challenge has had an extremely successful first season with over half a million downloads on iOS and Android since its release in October 2022. The game is not only popular among players but has also established itself as an attractive platform for high-profile global brand partnerships.
Thanks to continuous and extensive updates that enhance the competitive nature of Ski Challenge, Greentube and the three successful ski associations, ÖSV, Swiss-Ski, and DSV, have now joined forces as shareholders to create an exciting new tournament series: the Ski Challenge Nations Cup.
This thrilling competition invites players to represent their countries and compete for honor, glory, and attractive prizes in multiple qualifying rounds and the tournament phase. But that's not all. Ski Challenge players who qualify for Germany, Austria, and Switzerland will now compete as official national teams for their respective ski associations.
The tournament events will take place parallel to the actual Ski World Cup events. With this expansion, Ski Challenge aims to further strengthen its esports concept and transfer the enthusiasm of skiing into the virtual world.
Michael Bauer, Greentube's CFO/CGO, said: "We are thrilled to be able to add a number of new teams to the game as part of our Ski Challenge Nations Cup update. These federations are staples of the sport and give the game another level of legitimacy. We firmly believe our highly dedicated and loyal player base will be delighted with these upcoming additions as Ski Challenge continues to grow as a premier esports title."
Diego Züger, CEO Commercial Swiss-Ski: "This is a great opportunity for skiing. With the establishment of the Nations Cup and the entry into esports, we will inspire new target groups and further develop skiing as a whole. The successful cooperation with Ski Austria and the German Ski Association, as well as Greentube, shows that a lot is possible with good collaboration."
Stefan Schwarzbach, Board of Communication, German Ski Association: "With the Nations Cup, we as associations want to establish a direct connection to real skiing and our top athletes. Ski Challenge is increasingly becoming an attractive communication platform to inspire children and young people for skiing. In the medium term, our clubs and ski clubs should also benefit from this."
Christian Scherer, Secretary General, Austrian Ski Association: "We are incredibly excited to launch a virtual tournament series that will revolutionize the world of skiing and bring nations together. This initiative expands the reach and ignites the competitive spirit of skiers worldwide. It is undoubtedly one of the most exciting announcements of 2023 as we embark on this exciting journey to shape the future of skiing and create an unforgettable experience for all involved."
DMCC Publishes Latest "Future of Trade" Report on Gaming and Esports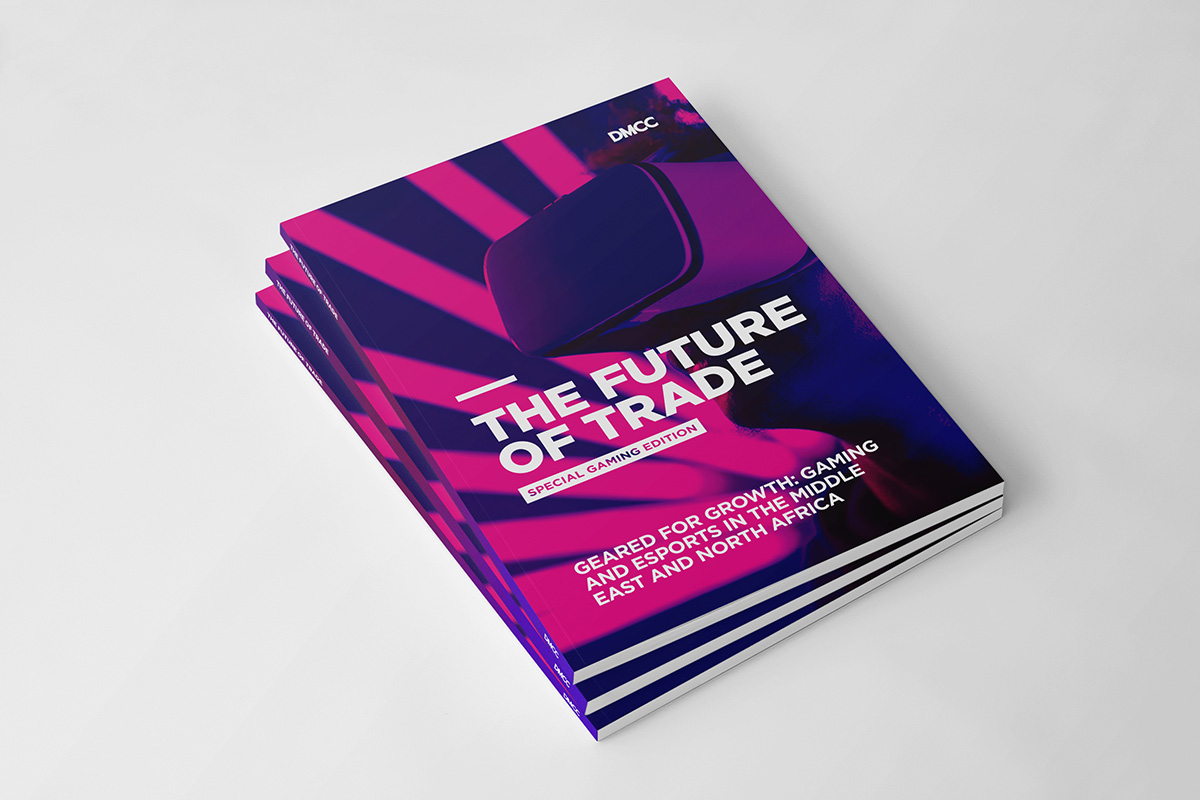 Reading Time:
3
minutes
Gaming revenues are expected to almost double by 2027 from 2021 in the Middle East and North Africa (MENA) region, reaching USD 6 billion, according to DMCC's latest Future of Trade 2023 report titled "Gaming in the Middle East and North Africa (MENA): Geared for growth". A young and digital-savvy population, high levels of digital connectivity, and government support are driving the region's emergence as a consumer and creator hub.
Gaming and esports are both fast growing consumer segments, benefiting from rapid advancements in technology as well as broader and more inclusive audiences. The UAE and Saudi Arabia lead the region, supported by high income levels, strong digital engagement, and public investment initiatives. Globally, Asia Pacific constitutes the largest market share and China, the US and Japan are the largest individual markets.
The report gathers contributions from key industry leaders to establish the critical drivers of the industry's accelerated growth in the MENA region and beyond. It also examines the impact on gaming and esports from a technology, culture and business perspective, covering global consumer trends, the emergence of MENA as a gaming and esports hub, and the key challenges that the industry needs to address to increase revenues further.
Guiding the global industry's accelerated growth from nearly USD 200 billion in revenues in 2021 to USD 340 billion in 2027, the report outlines a set of key recommendations for governments and businesses, namely:
Diversify esports revenue streams from sponsorship to new direct-to-fan monetisation models – including digital merchandising, loyalty programmes and training platforms for amateur gamers – to boost revenues.
Develop appropriate regulatory safeguards to ensure privacy, security and safety online in the digital gaming ecosystem and provide a business-friendly environment – including smoother visa systems to allow esports professionals and audiences to attend live events – to attract talent into the region and elevate it into a global industry leader.
Ahmed Bin Sulayem, Executive Chairman and Chief Executive Officer, DMCC, said: "Gaming has come to the fore of entertainment globally, driving rapid growth especially in the MENA region, which now constitutes 15% of the global player base. The rise of gamification in areas such as education, healthcare, and other sectors has demonstrated gaming's role in facilitating economic activity more broadly. Ensuring the accelerated growth of the gaming sector will have a measurable impact on the future of markets around the world, as well as the future of trade. As DMCC seeks to solidify Dubai's reputation as a global trade and economic hub, efficiently activating opportunities within the gaming sector will prove essential."
Among the most closely watched segments is esports, which is expected to post revenue growth of 23.3% between 2019 and 2024 in MENA. Fuelling this is the region's young demographic, engagement from international broadcasters and sponsors, and government support. Tapping into this economic potential, DMCC partnered with YaLLa Esports, the Dubai-based professional esports organisation, to launch the DMCC Gaming Centre in December 2022. The Centre supports the growth of the industry in Dubai by providing gaming businesses with access to global capital, leading industry talent, and an ecosystem that allows them to operate efficiently and with confidence.
Due to the UAE's strong business environment and infrastructure, as well as its status as a gateway to the Middle East and Asia Pacific regions, various international gaming developers have set up their regional headquarters in the country. Ubisoft is based in Abu Dhabi, while the gaming giant Tencent set up its MENA HQ in Dubai along with Riot Games. In Saudi Arabia, the kingdom has included gaming as a core element of its Neom project and has already made investments worth over $1.7 billion on the gaming industry.