Why SiGMA CIS/Balkans: Your gateway into the future of iGaming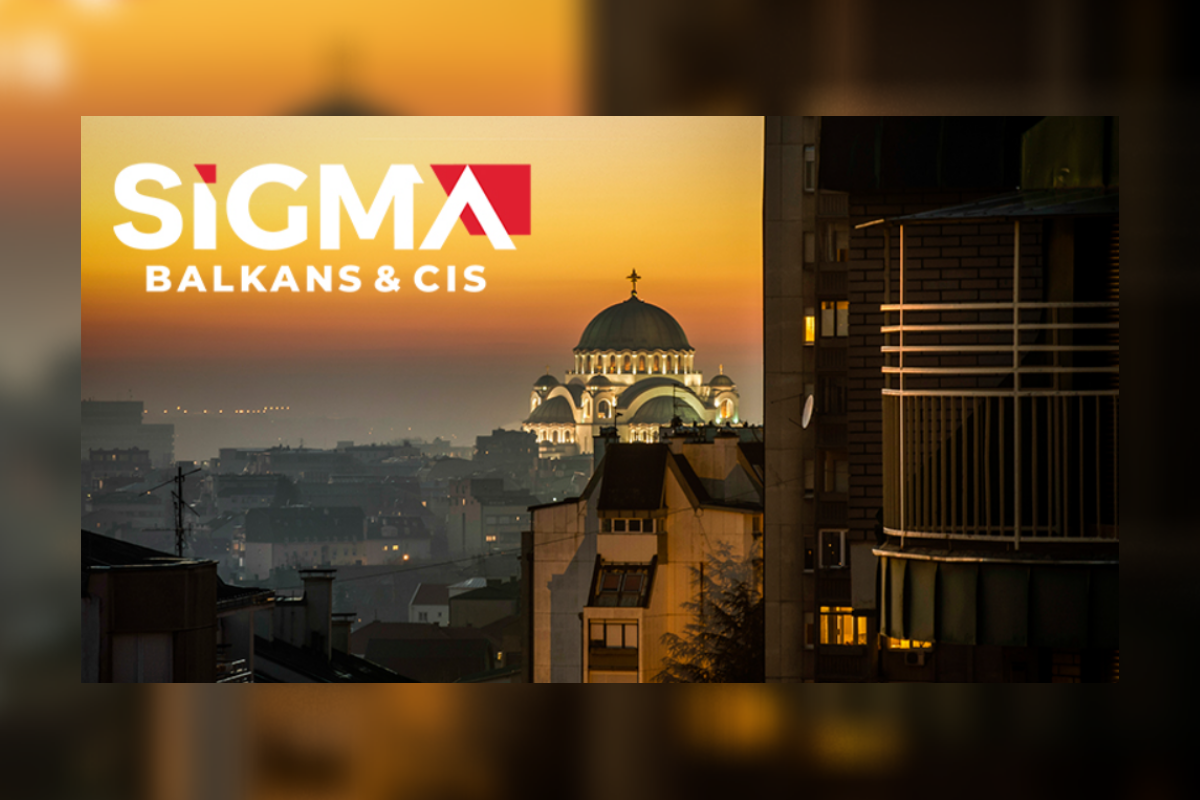 Reading Time:
3
minutes
Premiering for the first time in the Balkans between the 22nd and the 25th of this month, SiGMA is a global leader in everything iGaming. Growing exponentially since its original debut in 2014 in the iGaming nexus of Malta, the Summit has become an international hub for iGaming operators, affiliates, innovators, investors and entrepreneurs. This article will cover some of the main reasons why SiGMA is the expo the Balkans have been looking for.
Why SiGMA: Global network with a start-up's heart
Growing from a local iGaming conference in 2014 to amassing 13,500 delegates, 800 sponsors and exhibitors as well as 400 speakers under one roof, SiGMA is ever-growing but remains ever entrepreneurial.
Geographically, the Summit now debuts on all four corners of the globe. From snowy Toronto to shining Dubai, the industry-leading expo has hosted all the big players in every part of the iGaming ecosystem. Beyond that, our network of industrial leaders, serial entrepreneurs, consummate investors and inspiring thought-leaders have led the charge on the future of the industry though our keynote speeches and panel discussions.
Why SiGMA: A hub of innovation and enterprise
Going above and beyond the present of the iGaming industry, SiGMA is well-known for being proactive and future-focused. The summit includes a healthy presence of Deep Tech operators, innovative technologists and visionary founders ready, willing and able to use the cutting edge of Blockchain, AI, Quantum Computing and more. From Quantum-empowered esports betting to crypto payment providers, SiGMA has everything you need to stay above the competition.
With SiGMA's sister-summit, the AIBC Summit, debuting in parallel to SiGMA in the same venue, the Deep Tech potential is boundless. Focusing mainly on Blockchain and Artificial Intelligence but expanding to include IoT, Quantum Computing and several others, AIBC is a networking hub and thought-leadership platform for anyone seeking to get their foot into tomorrow's technology.
Why SIGMA: A platform for start-ups
Present in both SiGMA and AIBC Summits, our Start-Up Pitches combine the best showmanship in the industry with the leading visionaries of the iGaming and Deep Tech ecosystems. Creating a competition wherein the best 100 start-up applicants in each industry challenge each other for the grand prize of up to $500,000 in equity investment and a portfolio of fringe benefits.
SiGMA is also partnered with the ever-innovative UK-based Venture Capital firm, Ikigai Ventures. Having a physical presence at every summit, the Ikigai lounge is the place to meet the best investors in the space.
Why SiGMA: World-class media exposure
With our reach being global, our media presence is equally international with a broad array of thought-leaders, C-Suite executives and visionaries leading the industry forward. From premier podcasts to a spot in the globally renowned SiGMA magazine, participating in the Summit is a quick-fire way to grow far beyond the Balkans.
Driven forward by our elite in-house media team for videographers, content specialists, documentary makers and reporters, SiGMA has mastered the art of giving our sponsors, exhibitors and pioneers their time in the limelight.
Why SiGMA: Network with the best in the business
As the saying goes, your network is your net-worth. To that end, SiGMA is a leading connector as well as the place to be seen. Join networking dinners and investor brunches with some of the leading minds in the industry, our delegates never leave a summit without striking new partnerships or making friends in high places. From respected regulators to serial entrepreneurs calling the Summit home, come and grow your network with us!
If you want to celebrate in style, our world-renowned Awards Night is the place to be. Letting the best and brightest get their chance in the limelight, the Awards Night is both a brilliant platform for our industry leaders as well as an incredible marketing opportunity for sponsors.
Interested now? Join us in Belgrade
Renowned for its beautiful scenery, delicious cuisine, rich culture, and penchant for parties, the Balkans have been sought after by both tasteful tourists and entrepreneurs with an eye on the growing iGaming ecosystem calling the region home. As the home to the global gaming community, the SiGMA Conference is known far and wide for its enlightening panels, inspiring speeches, ample opportunities to invest and network, and the ability to do it all while having the time of your life. Join us in Belgrade for the best the industry has to offer and for a window into the future of worldwide gambling. To learn more about sponsorship and speaking opportunities or to inquire about attending the event, please contact Sophie at sophie @sigma.world.
IGT Presents Future-Forward, Growth-Driving Solutions at the 11th EL Congress and Trade Show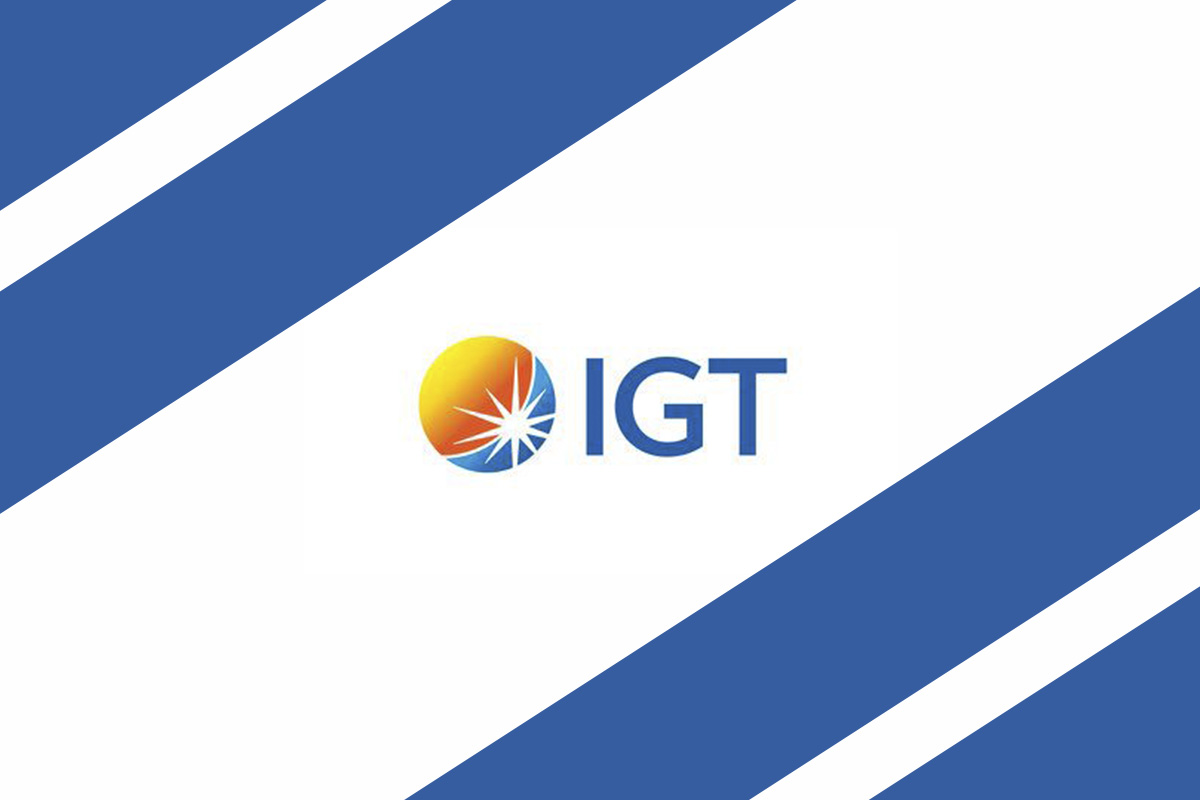 Reading Time:
2
minutes
International Game Technology PLC announced that it will present its impressive portfolio of world-class lottery solutions at the 11th EL Congress and Trade Show, presented by European Lotteries, from June 4-7, in Šibenik, Croatia. In booth 612, IGT will demonstrate its "Future-Forward, Growth-Driven" approach with a full suite of digital tools, exciting new games, and innovative solutions that drive lottery sales and engage the next generation of players.
"The EL Congress and Trade Show is an excellent opportunity for IGT to meet with our European lottery customers and showcase our innovative products that are propelling the industry forward," said Fabio Cairoli, IGT CEO Global Lottery."Among the many highlights at this year's Congress, we will feature our groundbreaking OMNIA omnichannel solution that modernizes the retail environment with digitalized player services. We are very excited about OMNIA and the strength it adds to our broad lineup of growth-driving lottery retail solutions."
EL Congress and Trade Show attendees who explore IGT's booth can experience a variety of sophisticated, innovative products including:
Retail Lottery Solutions: IGT will showcase its high-performing point-of-sale solutions designed to engage lottery players in any retail environment, enabling Connected Play™ experiences as part of its OMNIA™ offering. OMNIA is IGT's integrated lottery solution that converges the retail and digital channels, delivering the industry's first truly player-centric, omnichannel solution.
Instant Ticket Services: Exciting instant ticket presentations on display will include Infinity Instants™, offering an infinite number of possibilities for scratch ticket design, IGT's instant ticket innovations and instant ticket services. Among some of the innovations featured are IGT's GLEAM™ technology that adds brilliant holographic, foil or metallic inks to gain attention at the point of sale, and Color Reveal™, a four-part color process marking system that creates stunning artwork over extended gameplay areas.
iLottery: IGT's iLottery offering includes flexible products and an engaging eInstants portfolio backed by dedicated iLottery expert services. IGT's compelling eInstants content, including its award-winning progressive games, along with omnichannel and licensed brands, will be available for visitors to play on a giant touchscreen. IGT will also feature its end-to-end, cloud-based iLottery platform, market-leading Player Data Platform and its feature-rich player portal and mobile app.
IGT will also participate in several EL Congress presentations and panel discussions including:
Fabio Cairoli, IGT CEO Global Lottery, will participate in the CEO Discussion Panel on June 6.
Sharon Duncalf, IGT Vice President of Market Insights and Account Planning, will present "Looking Forward to the Future of Lottery: Driving Sustainable Growth Together" along with IGT customers on June 5.
Stefania Colombo, IGT Director of Global Sustainability, will participate in the breakout session, "Lotteries and the Planet," on June 6.
Laura Feliziani, IGT Lottery S.p.A. Brand Content & Consumer Engagement, will participate in the breakout session panel discussion, "Fight for Attention: Examples of creative media from the lottery world to break through the clutter," on June 6.
Giuseppe Pelle, IGT Lottery S.p.A. Institutional Relations Manager, will participate in the breakout session, "Fighting Illegal Gambling," on June 6.
Delash Patel, IGT Senior Director Product Management, will participate in a panel discussion on security and integrity issues regarding electronic draws during the "Artificial Intelligence & Draw Integrity" breakout session on June 6.
Skilrock Technologies to Exhibit at the 11th EL Congress 2023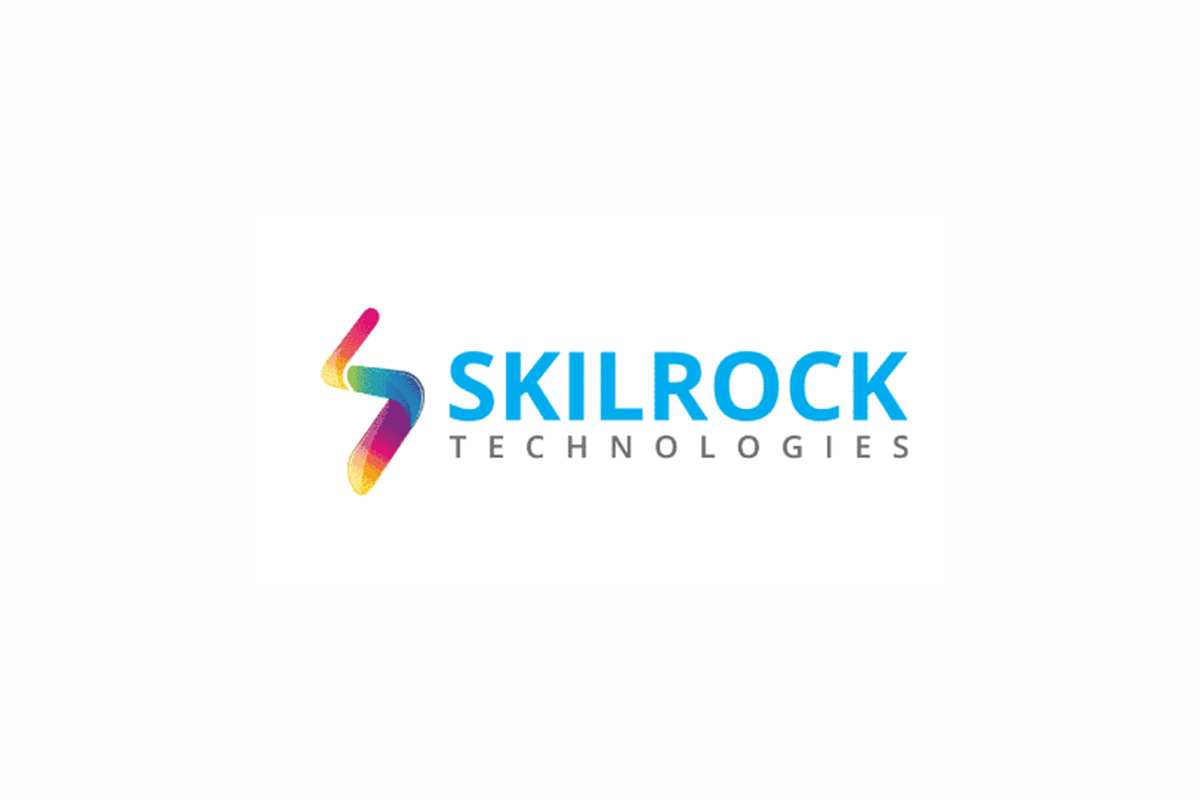 Reading Time:
< 1
minute
Skilrock Technologies, a leading provider of lottery and gaming solutions, has announced its participation in the 11th EL Congress 2023 at Šibenik, Croatia, from June 4 to June 7, 2023. At booth number 204, Skilrock will showcase its latest portfolio of cutting-edge solutions that will appeal to operators seeking new and exciting ways to engage and excite players.
The EL Congress 2023 will focus on the latest developments in the lottery sector, and it is an ideal event for industry professionals to meet colleagues and friends from around the world.
At the exhibition, the spotlight will be on Skilrock's recently launched solution, "Scan-n-Play," which is part of its suite of offerings for Instant Game Solutions. "Scan-n-Play" is a retail lottery offering that provides seamless online gameplay without the need for player registration. It expands the range of retail offerings by enabling online gameplay at traditional retail lottery outlets.
Along with Instant games, there will be a focus on Skilrock's range of e-instant and scratch lottery games, available in a variety of languages, including Spanish, Portuguese and English. These games will be showcased to highlight their popularity among players, making them an essential addition to any operator's portfolio.
"We invite all visitors to booth 204 to experience the future of lotteries at the 11th EL Congress 2023. Skilrock Technologies is proud to showcase our innovative solutions that redefine the industry. Join us to experience firsthand how our cutting-edge portfolio can revolutionize player engagement and boost profits," Sujit Lahiry, Executive Director and CEO of Skilrock Technologies, said.
Wazdan further strengthens Bulgarian presence with WINBET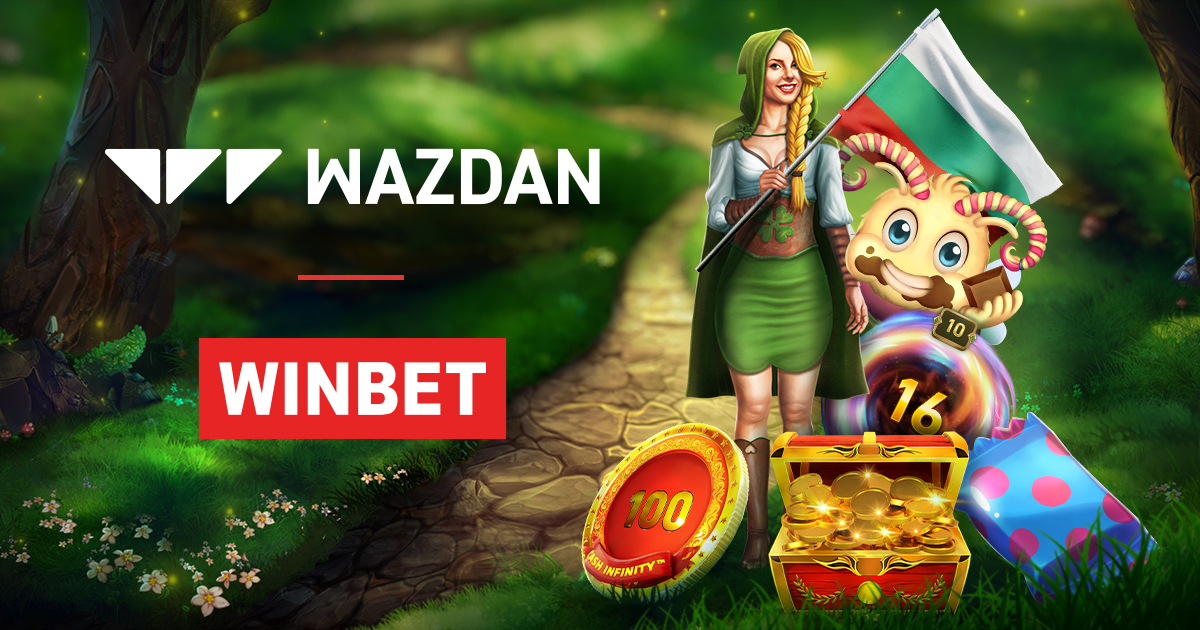 Reading Time:
< 1
minute
Wazdan, the innovative games provider, is further expanding its presence in Bulgaria after signing a partnership with WINBET, one of the country's largest operators.
The agreement sees Wazdan continue to make impressive strides in the Bulgarian market, developing esteemed games that continue to entertain players across several different demographics.
A total of 30 of the provider's games will go live on WINBET, including the player-favourite titles like 9 Coins™, Magic Spins™ and Larry the Leprechaun.
It marks the sixth partnership for Wazdan in the Bulgarian market, following recent agreements with INBET, 8888.bg, Sesame, Alphawin and Palms Bet, and is a testament to its steadfast goal of strengthening its foothold worldwide.
Recognised as one of Bulgaria's most popular online casinos, WINBET – established in 2015 – offers some 1500 slot games and LIVE casino tables with the largest offering of jackpot systems in the country, alongside  vast selection of sports betting and markets in  more than 30 sports. The operator was among the first in the country to integrate deposit methods with mobile phone carriers for accessibility and ease.
Michal Imiolek, Chief Executive Officer at Wazdan, said: "Wazdan continues to take Bulgaria by storm, and we're thrilled to be reaching even more players with WINBET, a fantastic operator with a large, dedicated player base.
"Our games have so far been embraced by Bulgarian customers and with even more people able to discover our innovative, acclaimed games, we're excited to see the reception!"
Victor Perenovski, Operations Director at WINBET Online, said: "We are confident that WINBET will greatly enhance the gaming experience for its customers with the addition of Wazdan's established base of popular games.
"We are sure that with this partnership we will further expand our positions on the market and will also enrich our consumer offering."