How Can eSports Play a Part in Firing Cryptocurrencies into the Mainstream?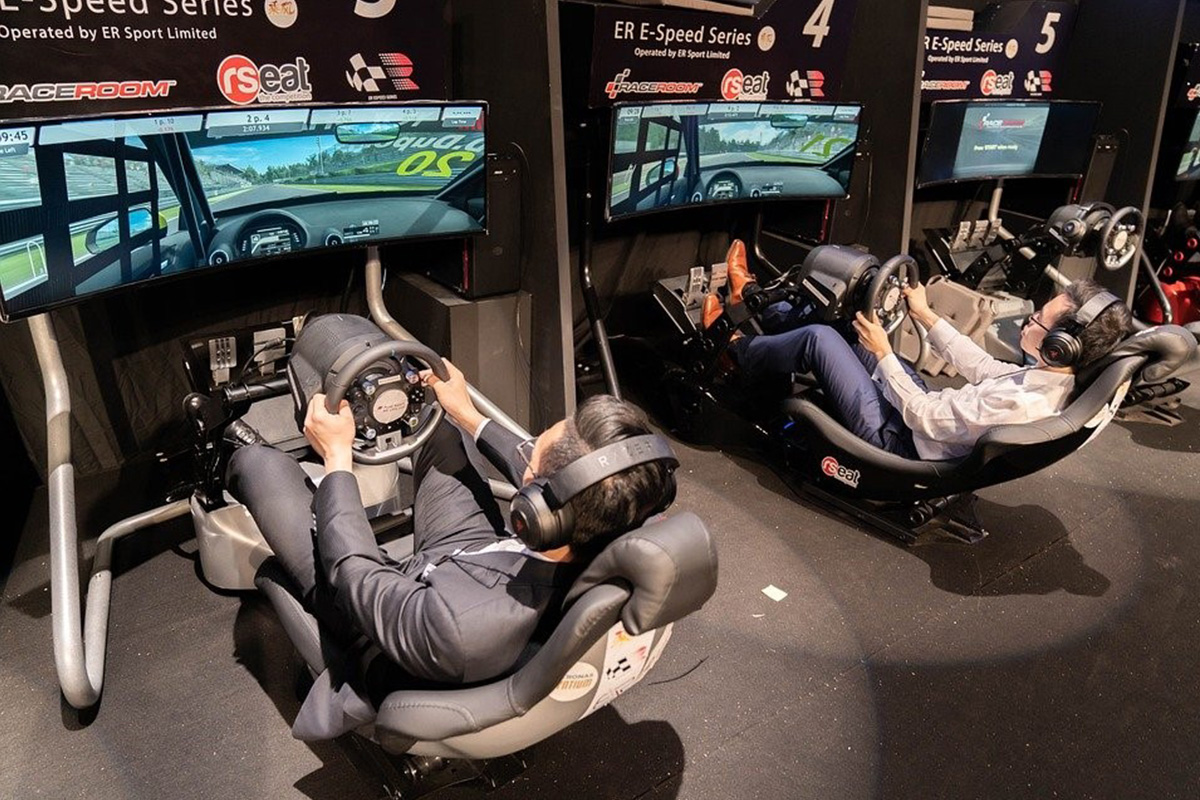 Reading Time:
4
minutes
Bitcoin was conceived in 2009 as an alternative to traditional payment methods, in line with a more futuristic vision about how people will one day perform transactions. Most forward thinking internet users can agree that thanks to online payment methods, cash and coins are on the way out. The question is whether society will also move away from traditional fiat currencies and adopt global solutions like Bitcoin.
There are many enthusiasts who back cryptocurrencies for a bright future. However, the digital coins are still a long way away from the mainstream. It may require rapidly growing industries like the eSports sector to help fire crypto to the fore and encourage more people to buy into it.
Huge Increase in Adoption Over Last Year
The uptake of Bitcoin has been a gradual process, but throughout its history it has steadily risen in value as more people have invested. In the early days of the 2010s, it was virtually worthless. However, as more tech companies began to offer it and awareness grew, it started to go up in price dramatically.
2017 was a huge year for cryptocurrencies, and this is when Bitcoin experienced its first major spike. This was subsequently followed by a huge drop-off. There was a 'Bitcoin winter' throughout the latter stages of 2018 and all through 2019. However, in 2020, cryptocurrencies began a resurgence and Bitcoin went on to break records throughout 2021.
With Bitcoin currently valued at over $24,000 at the time of writing, the digital currency clearly has much more global attention than it did five years ago. Research shows that a lot more people are beginning to believe in it as well, and there was a huge increase in adoption between 2021 and 2022.
Bitcoin still has a long way to go, however. According to BitcoinCasinoWiz.com, 3.8 per cent of the world's population now hold the cryptocurrency, and there are 460 million BTC addresses containing at least some capital. The numbers show that it is most popular with young adults, and 31 per cent of users are aged between 18 and 29. That could suggest that in the years ahead, the cryptocurrency will enjoy more investment from new generations entering this demographic. With those people added to the existing holders, it could lead to Bitcoin being almost ubiquitous within 20 years.
Esports Fans are a Key Demographic for Cryptocurrency Adoption
There is a strong correlation between the main age group interested in Bitcoin and the major demographic of eSports. This is backed up by research from business.yougov.com, which found that 57 per cent of UK-based eSports fans are interested in Bitcoin. What's even more encouraging is that there was a 10 per cent rise between 2021 and 2022, suggesting that the cryptocurrency phenomenon is gathering pace.
The eSports industry has grown in tandem with cryptocurrencies, having gone from relative obscurity prior to 2010 to a worldwide craze in 2022. The two sectors could enter the mainstream hand in hand in the years ahead, thanks to their strong compatibility with the way the internet is heading in the future. For example, both of these sectors are likely to be at the forefront of virtual reality worlds like the metaverse.
The great thing about eSports is that there is a bustling online community of people following the games, and it's expanding every year. Gamers and fans of the industry often seek the same news and businesses online, meaning that it can be the perfect place for cryptocurrency-based companies to make their presence known.
Playing Computer Games Can Prepare People for Cryptocurrency
Perhaps one of the reasons why there is so much love for cryptocurrency in the gaming industry is down to the fact that a lot of games use their own forms of digital wealth. Ever since the early days of gaming, players have had to collect tokens within games that they can then go on to use for other things, such as bonuses. Sonic the Hedgehog, for instance, had to collect rings, and Super Mario gathered coins. Over time, these incentives evolved and carried greater possibilities with them.
Nowadays, in-game currencies can be used to gain valuable rewards. In the FIFA series from EA Sports, players can use Coins to buy everything from players to kits. This currency can be earned from playing games and completing challenges, but players can also spend real world cash on it as well. Doing this is similar to exchanging dollars for Bitcoin on a crypto platform, and it could have made a lot of players more open to the idea of this way of changing real money for virtual coins.
Other games outside the world of eSports have had an even greater focus on preparing players for cryptocurrency in recent times. For example, titles like Axie Infinity, Decentraland, and The Sandbox are all powered by crypto. It only seems like a matter of time before every game has its own currency that can be bought and sold in the same way Bitcoin can.
When Will Cryptocurrencies be Mainstream?
To say that under 5 per cent of the world's population currently use cryptocurrencies, it's fair to say that they're a long way from being mainstream. Bitcoin has enjoyed adoption in various industries over the last ten years, but it is still just an intermediary option for people who want to perform transactions with other currencies. In other words, you rarely see products or services being listed in BTC.
There's a good chance that VR will turn the internet into a wildly different world in the future, and auralcrave.com/en believes that people could soon be living large portions of their lives in the metaverse. At this time, it would make sense to have a sole currency for this world, and crypto would be the ideal solution. It's hard to imagine right now, but could be easier to envisage when the metaverse becomes a real thing.
Cryptocurrencies and eSports have risen together, and they are both modern concepts that appeal to younger demographics. The competitive gaming scene could end up playing a big part in pushing crypto into the mainstream.
IESF Held Presidential Elections During World Esports Championships Finals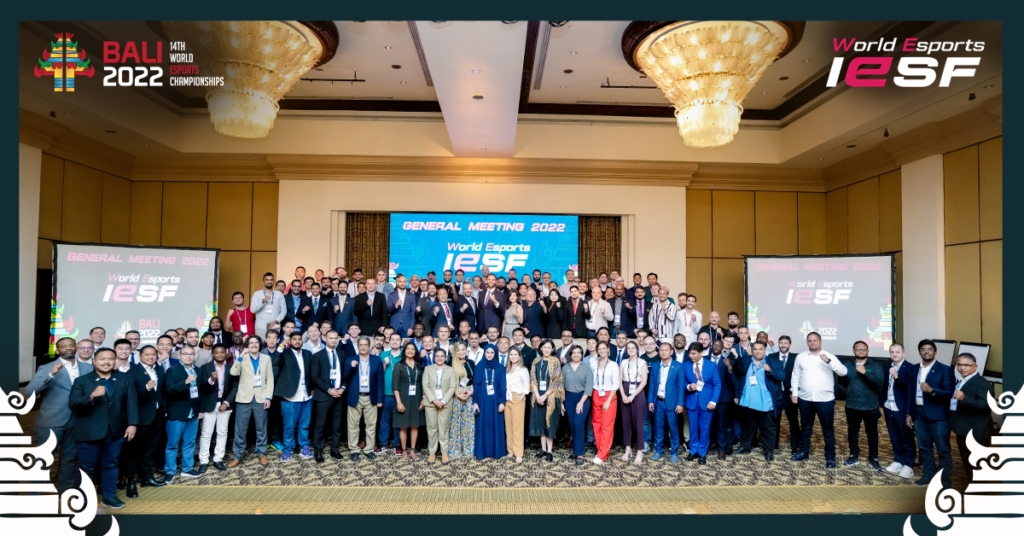 Reading Time:
< 1
minute
The International Esports Federation (IESF) held its 15th General Assembly (OGM) during the World Esports Championships Finals in Bali, Indonesia, on December 6, 2022. 126 delegates from 112 countries took part in the largest-ever IESF General Assembly.
At the OGM, the presidential and board member elections for the next three-year term were conducted today in Bali, Indonesia. Vlad Marinescu was re-elected as president with 65 votes, 0 against in a secret ballot vote and 4 abstentions,  in his favor. United Arab Emirates' candidate and board member Sheikh Sultan Bin Kalifah Al-Nahyan withdrew from his candidacy before the vote. Marinescu first stepped into the role of President in 2019 and was re-elected in December 2020.
IESF is the only international esports federation that holds democratic elections every three years. At the OGM, IESF elected and welcomed three new board members; Flip de Bruyn from Namibia, Lance Mudd from the United States, and Lukasz Klimcyzk from Poland, and re-elected for second term Tiago Fernandes from Portugal and Constantine Surkont from Russia.
President Vlad Marinescu said: "I am thrilled to be re-elected as president of IESF. My goal is to unite the whole esports family and push esports even further. I thank you for your trust, and I promise you that we can and we will create even bigger and better things in esports. I couldn't have done this without all of you, so let's continue to be united and change the world."
PressEnter group launches CasinoFest brand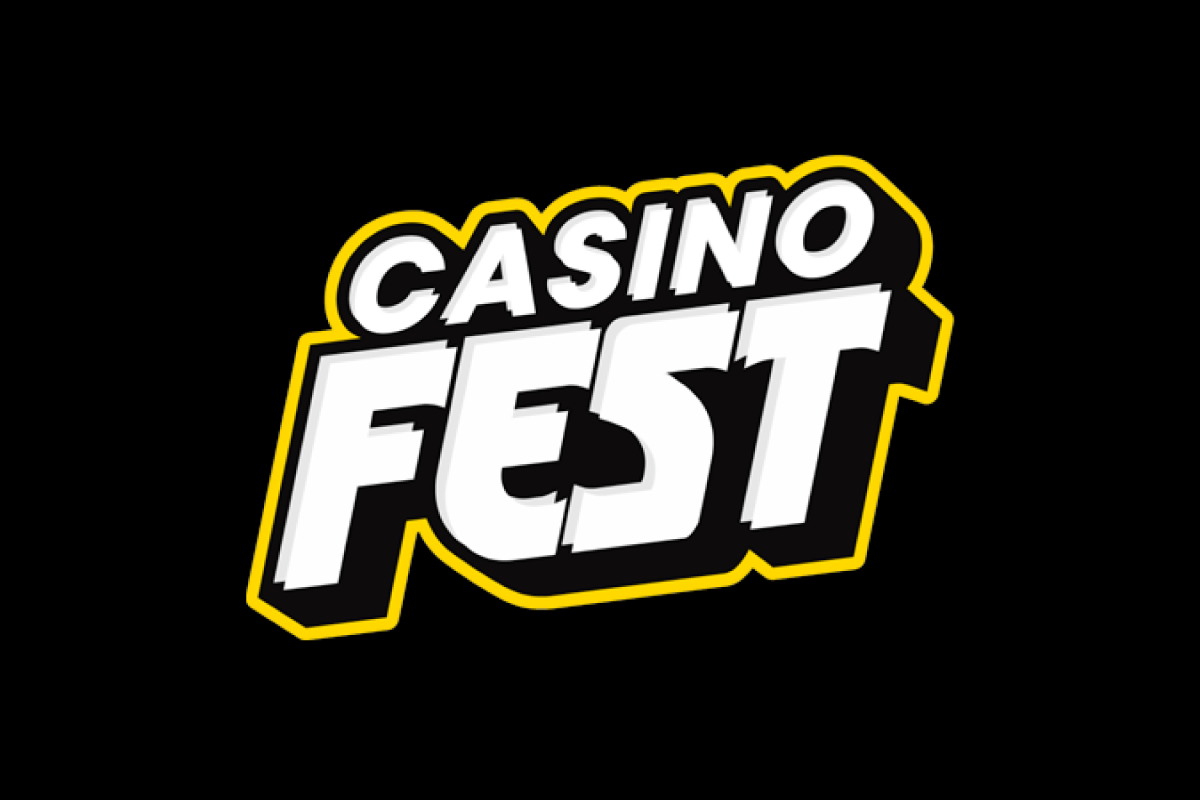 Reading Time:
< 1
minute
Operator's latest online casino brand delivers a modern, engaging player experience thanks to its bold and striking design
PressEnter Group is looking to disrupt the online casino space with its latest brand launch, CasinoFest.
The sleek and stylish design has been inspired by the fun, passion and excitement that typically surrounds music festivals. This, together with a functional and easy to use UX/UI design, provides a next-generation casino experience across desktop and mobile.
This makes CasinoFest a challenger brand that promises to deliver a great encounter to players in numerous markets across the world.  It will also stand out against rival brands on the affiliate sites that PressEnter Group works with thanks to its bold branding.
CasinoFest is the latest addition to PressEnter Group's growing roster of player-favourite online casino brands that includes 21 .com, JustSpin, NeonVegas Casino, NitroCasino, UltraCasino, RapidCasino.
Axel Munkeby, Commercial Director at PressEnter Group, said: "CasinoFest is a new online casino that delivers a next-gen player involvement thanks to its impactful design, meticulously planned player journey and the huge selection of slots and games available to players".
Innovecs officially introduces Innovecs Games as its sub-brand into the global gaming market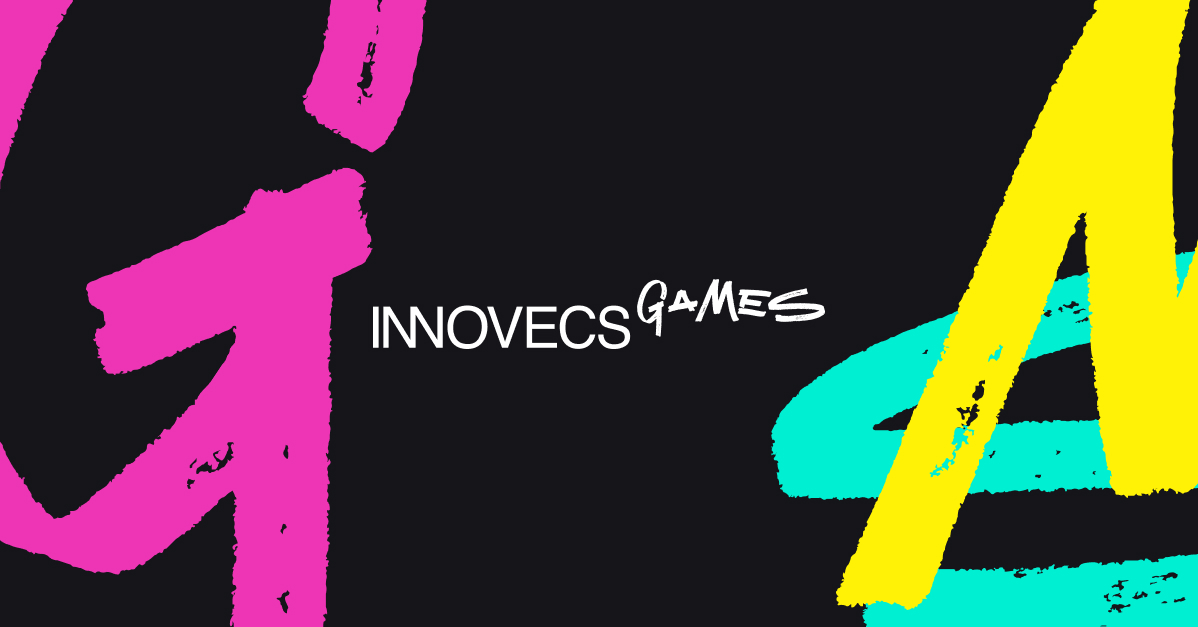 Reading Time:
2
minutes
The reframing of Innovecs Games as a sub-brand is aligned with the significant growth and transformation taking place within the Innovecs gaming practice. Along with the brand identity update, it embodies the energy and enthusiasm of the entire team and demonstrates the dynamism of Innovecs gaming studio.
Innovecs undertook this launch to officially position its Games Studio's services and expertise in the global Game Development market. For the past seven years, the team has been steadily developing to eventually mark a major milestone in its evolution as a sub-brand of Innovecs.
"Since the inception of a specialized vertical in 2015, Innovecs Games has morphed into the cutting-edge company realm, with a team helping create game development solutions for more than 50 clients in 15 countries. During this time, they have developed over 200 projects, assisting game studios and startups in building innovative games. This success made us rethink our image in the gaming tech arena and intensify this vertical as a sub-brand", — Alex Lutskiy, Founder and CEO at Innovecs, commented.
As of 2022, Innovecs Games has provided a full range of end-to-end game development solutions for clients such as Zynga, JamCity, Warner Bros. Games, Gameloft, etc. The team's work is divided into two areas: game development (including mobile games, artwork, 3D characters & environment design, animation, playable ads) and iGaming (focused on platform development).
Innovecs Games also sought to showcase its growth in the past year with new brand elements, including the new logo and motto. Throughout its history, Innovecs Games has owed its evolution to the team steadily improving both service and business processes while consistently expanding expertise areas. Such a meaningful progression required re-evaluation of how Innovecs Games should appear to team members, partners and customers. The visual component of the sub-brand is coherent with the depth of the team's experience, values and ideals they are committed to.
"Creating a visual concept of the sub-brand in particular, the team strives to accomplish its primary purpose of becoming the best partner for flagship game development studios. Innovecs Games remains a credible, approachable, and predictable ally for customers across game development industry", — says Oleksii Isaiev, Head of Innovecs Games and VP of Delivery at Innovecs.
The exceptional capacity of Innovecs Games is rooted in the team's passion for games, an earnest desire to contribute creatively and provide business value to the industry. Also, one of the core values ​​of the Innovecs Games crew is freedom of expression and trust among customers and colleagues. The new visual style mirrors and radiates the team's values.
"The most valuable virtue of Innovecs Games is a professional, friendly and integrated team, our people. Therefore, developing each team member and providing career prospects are among the Innovecs Games key points. We'd love to see our teammates grow and become experts of their field and leaders. Enabling our people growth with helpful trainings, clear career path and useful experience is part of our strategy. I honestly believe that the most precious thing a company can give to a team member is the knowledge to carry further along their career journey," — Oleksii Isaiev shared his vision.
Since 2015, Innovecs Games provides a full range of complex solutions for game development, in which many satisfied clients were convinced.