ODIN by 4Players: Immersive, state-of-the-art in-game audio launches into the next generation of gaming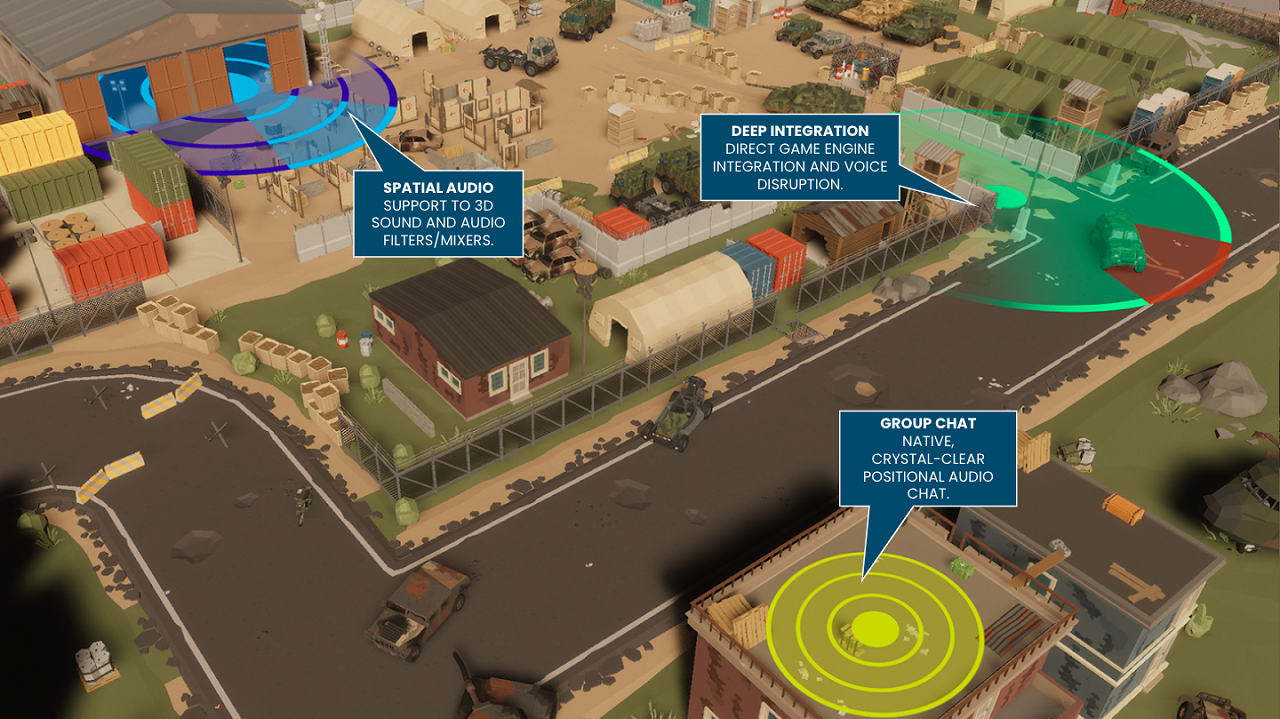 Reading Time:
3
minutes
Compatible with a wide range of game engines and operating systems including Unreal Engine 5 and IOS, ODIN offers spatial audio features that developers can easily integrate into their games
Tech pioneer, 4Players, has unveiled its latest cutting-edge innovation, ODIN by 4Players, continuing its mission to revolutionise in-game experiences. ODIN offers crystal clear voice chat, 3D spatial real-time voice, and seamless integration into game development engines, including Unity, Unreal Engine 4 and Unreal Engine 5. Built with the metaverse and beyond in mind, ODIN supports immersive voice experiences for a new age.
Created by a team of developers who are truly passionate about improving user experience and understand the importance of total immersion in gaming, ODIN is 4Players' newest product. Following the success of 4NetPlayers – the company's high-end, low latency server hire service – ODIN is an audio SDK that can be easily integrated into the next generation of game engines. With immersive and interactive gaming being the focus, ODIN's tech levels-up in-game multiplayer communications, with spatial audio that makes voice chat feel more real than ever before. Highly optimised, ODIN is crystal clear and lag-free, with incredibly low latency and is compatible when developing across all current platforms.
Dedicated to privacy and security, ODIN is encrypted end-to-end and fully GDPR compliant. With a generic API, ODIN is flexible in its integration and with its cutting edge SDK, the game engine does all the work. Maximising the potential of in-game environments, ODIN can be attached to any in-game object to create an audio experience unlike anything else. Truly developer-friendly and quick to integrate, the process takes under a day to complete, creating a smooth and efficient experience for developers.
Developers are beginning to take advantage of the new tech, including the team at Combat Waffle Studios, a veteran owned game studio. This studio is using ODIN for the use of voice chat in its VR Multiplayer Survival game Ghosts of Tabor.
Reinaldo Vieira, Lead Developer at Combat Waffle Studios said: "ODIN by 4Players voice chat is the best choice for cross-play voice communication, besides having features that competitors do not. The setup is extremely easy, and having a team that supports you every step of the way to ensure you are on the right track is a relief."
Using the same brand-new technology for game developers, 4Players has announced its own open-source chat client that is powered by ODIN. A truly feature-rich suite, this service offers a self-hosted platform for conferencing, allowing audio, video and text chat. ODIN doesn't just level up the gaming experience, but work life too. Supported by Swift and SwiftUI, an IOS test client for ODIN is now available on GitHub. With this new advancement developers can integrate ODIN's SDK into their games across IOS, placing the true power of spatial audio into the most popular operating system on mobile devices.
Sven Paulsen, CTO at 4Players said: "By creating ODIN by 4Players, we are giving developers the resources they need to create the most immersive gaming experience for the next generation. For us, this is important because at 4Players we understand, play and love games, and strive to have this reflected in our products."
ODIN is deeply integrated into Unity by leveraging the native Unity AudioSource API for playback, which means that voice is part of the game engines´ scene and encourages developers to use standard Unity tools like AudioMixer. ODIN comes with custom built audio occlusion APIs that allow it to simulate the effect of thick walls and direction. The ODIN plugin for Unreal Engine is also deeply integrated into the engine by building on Unreal Engine's Synth component, meaning that standard Unreal Engine tools can be used for audio effects and ODIN automatically uses Unreal Engine's built in audio occlusion. These unique features allow developers to integrate realistic, immersive, 3D spatial real-time voice and sound into any Unity or Unreal Engine game in no time and with ease.
ODIN was developed by 4Players, a company which has been shaping the games industry for over 20 years with a suite of cutting-edge products. 4Players is at the forefront of the next generation of game development and playing, with its server hire service 4NetPlayers, a favourite of developers and gamers alike. ODIN is 4Players' latest offering, created by a team of industry experts behind the forerunning platform TeamSpeak.
"MPL launches India's first multi-game Loss Protection initiative for a risk-free gaming experience"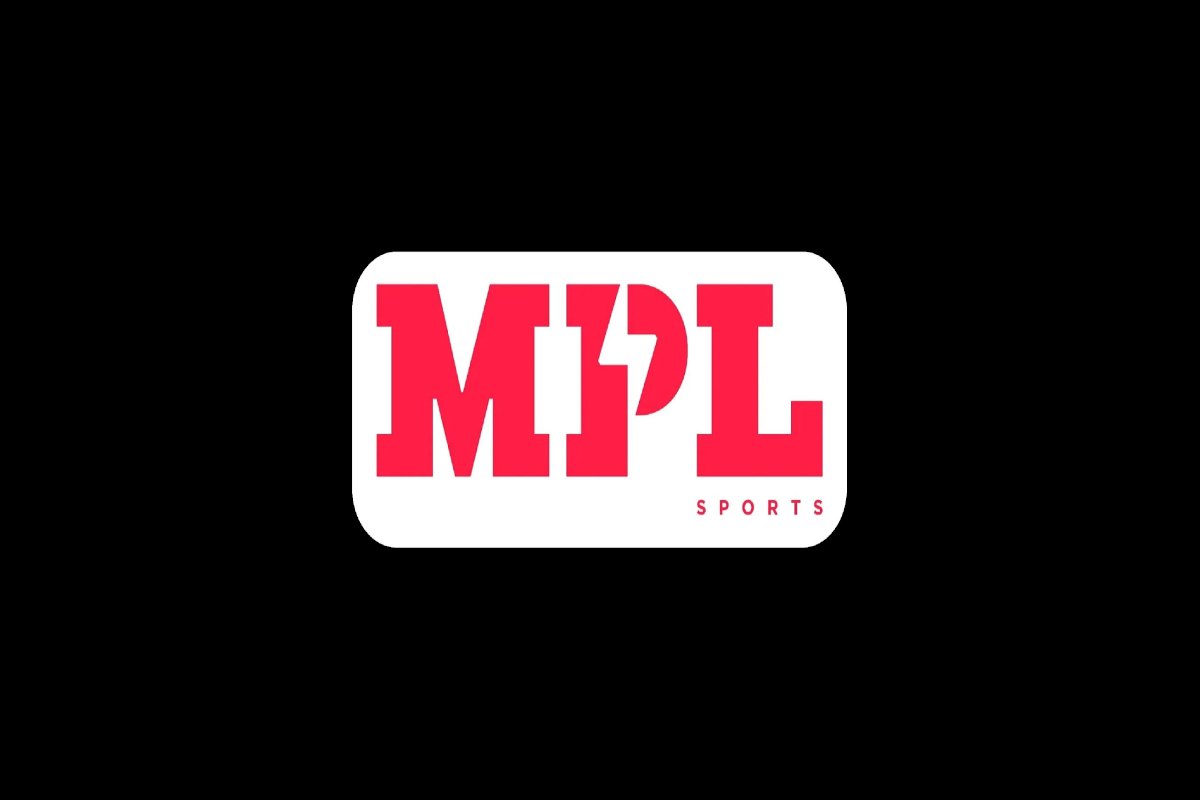 Reading Time:
2
minutes
MPL, one of the world's largest mobile and skill gaming platforms, has announced India's first ever multi-game Loss Protection policy that is aimed at safeguarding the interest of the players. With this policy, gamers can claim a refund of up to 100% of the net loss that they may have incurred after playing 10 gameplay sessions with specified thresholds. This initiative is a great step in enabling users to play some of the most popular titles on the platform while keeping their financial security in mind. The loss protection initiative will be available for activation during MPL's marquee gaming festival, Diwali Lakhpati Party, and will help users enjoy a great  gaming experience during the festive season.
This first of its kind initiative in the gaming industry is aligned with MPL's player-first approach that shows the company's commitment towards offering  a safe and secure gaming experience. This will also enable the players to concentrate on the gameplay without having to worry about the probability of losing money.
Through this program, once a user activates this policy, they can avail the option of claiming a refund of their net loss, if incurred, after 10 gameplay sessions. The policy covers select titles which are some of the top games like Poker, Ludo, Fantasy, Carrom, Block Puzzle, etc. The procedure for activating the insurance entails a successful KYC verification and the amount is directly refunded to the users' MPL wallet. Gamers need to submit their claims on the app to avail the offer.
Commenting on the launch, Namratha Swamy, Country Head – India, MPL, said, "At MPL, we are committed to offering best-in-class gaming experience to our users always. We feel the Loss Protection policy is a great initiative that can foster safe and risk-free gameplay and is aligned with our player- first approach. With this, we hope our users can enjoy a great festive season and play their favorite games on the platform without having to worry about losing money".
The MPL Diwali Lakhpati Party, which will run from today until October 31, presents many opportunities for players to try their hand at skill gaming and claim grand cash rewards.  The marquee gaming gala, with a total value of Rs 40 crore, will see more than six million gamers with 10,000 users expected to win every hour.
Shutdown of Stadia – Comment from Cloud Gaming Platform Antstream Arcade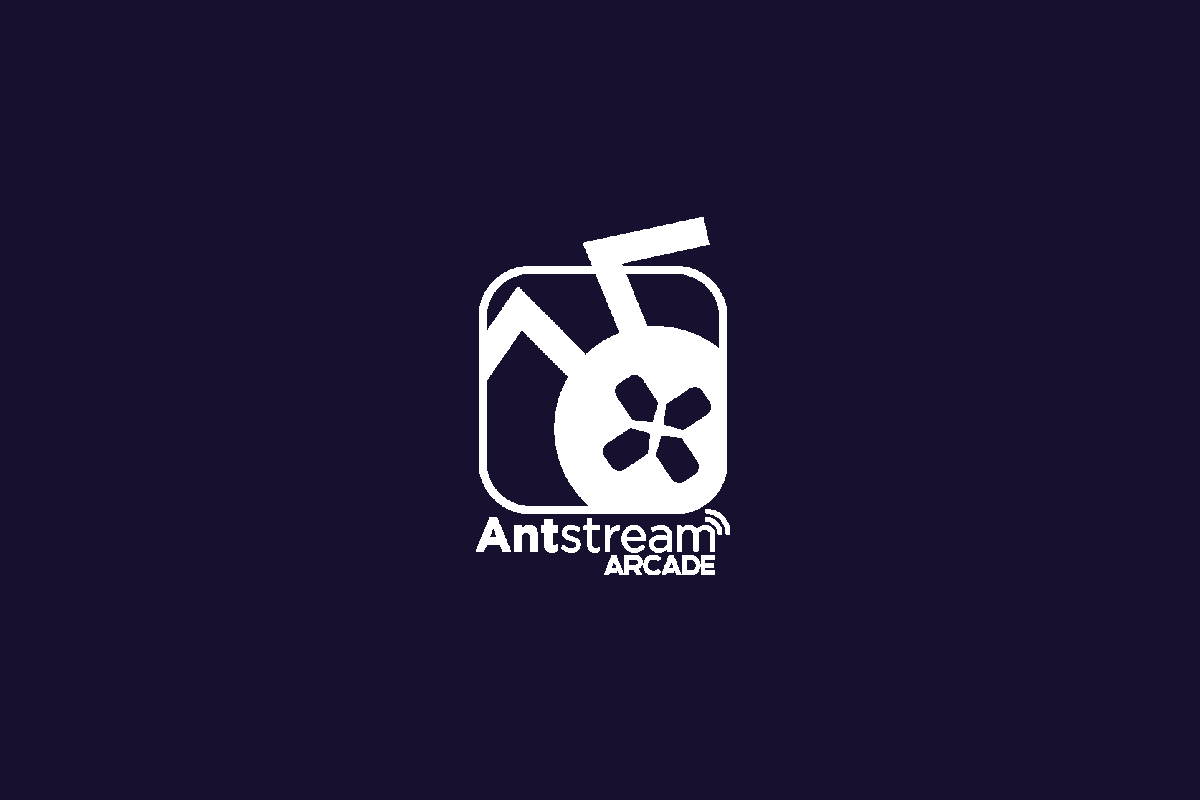 Reading Time:
< 1
minute
Steve Cottam, CEO of cloud gaming platform Antstream Arcade, commented the following on the subject of Google Stadia's shutdown:
"While not so long ago the death of Google Stadia would have been sending shockwaves around the cloud gaming industry, the writing has been on the wall for quite a while. The space has evolved and grown rapidly since the service's launch in 2019, and with Xbox and Nvidia releasing user figures of over 10 million for their streaming services, it was obvious that Stadia's offering had fallen behind the curve."
"Stadia will be remembered for much longer than it existed for as a proof point that cloud gaming services live and die on their catalogues. Other big tech companies who have started their own cloud gaming initiatives – with few ties to the games industry – will rightly see this as an indicator about what gamers really want when it comes to value, accessibility, and catalogue in cloud gaming."
Antstream Arcade is a cloud gaming platform with the world's largest library of fully playable, fully licensed games from the arcade era and beyond – currently sitting at 1,500 titles.
Antstream is on a mission to make these games as accessible as possible to the modern gaming audience. That's why each of the 1,500+ games on Antstream Arcade is completely free to play, removing the traditional  cost barrier to engaging with gaming's vibrant history.
Quadrant revealed as Halo Championship Series partner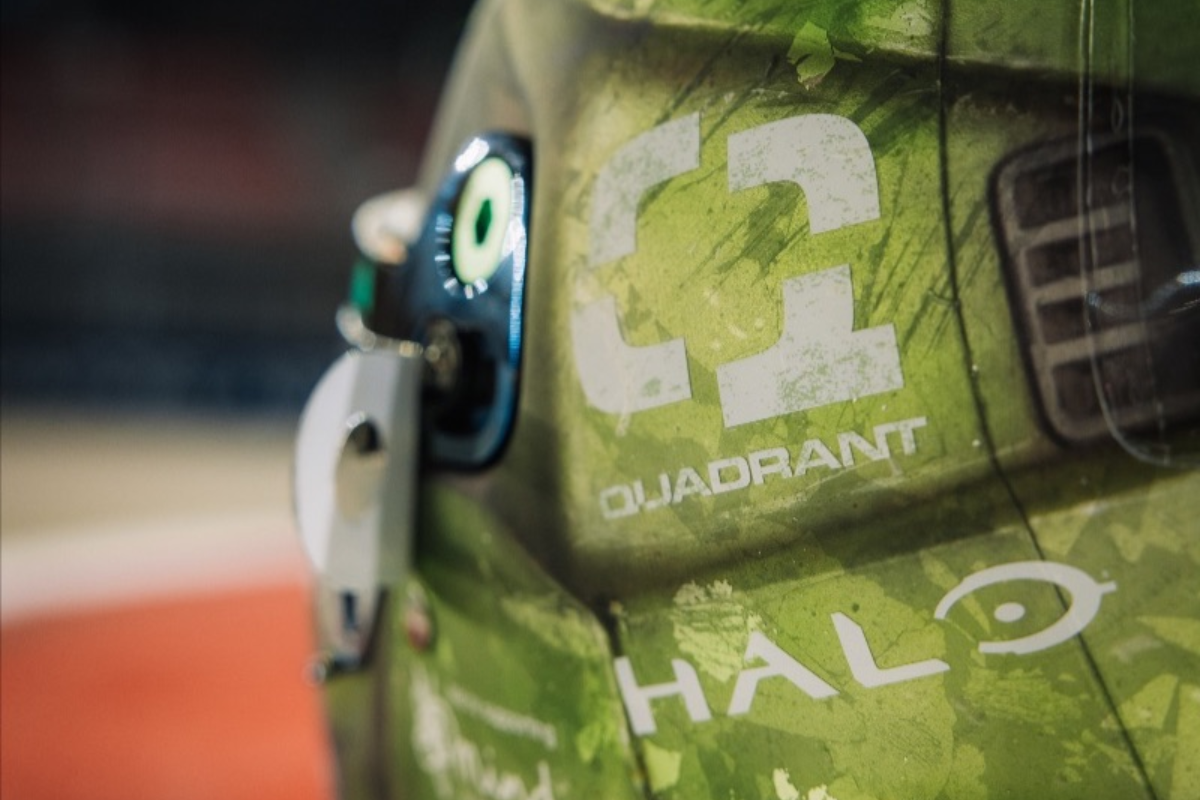 Reading Time:
3
minutes
Quadrant's partnership with the Halo Championship Series forms part of 343 Industries' Halo partnership programme, and will include in-game Quadrant skins and unlockables.
Quadrant has today (Thursday 29th September) revealed it will become a partnered team within the Halo Championship Series (HCS).
Founder and CEO Lando Norris will be wearing a Master Chief inspired race helmet in all sessions of the Singapore Grand Prix (30th September – 2nd October) to commemorate the occasion. A 1:2 scale version of the helmet will be released simultaneously and sold across the GP weekend as Quadrant looks to bridge the gap between both the esports and motorsport worlds. Quadrant skins and unlockables will also be available early in Year 2 of the HCS season in 2023.
From in-game items to event activations and hosted tournaments, teams on the Halo partnership programme have great opportunities to build closer relationships with their fan bases and expand their offering to their communities. Quadrant joins the likes of global esports powerhouses FaZe Clan, Optic Gaming and Cloud9 as partnered teams in HCS. Teams play a critical role in maintaining a strong esports ecosystem and Quadrant will be looking to bring its fresh approach to the fore and attract more eyeballs to one of the world's most historic gaming franchises.
Since embarking on a journey in competitive esports in late 2021, Quadrant has become one of Europe's leading Halo teams, having signed a top-tier squad of French powerhouses including Sebastien 'TchiK' Darriet, Norwen 'SLG' Le Galloudec, Paul 'Nurix' Villemont and Jordan 'Shad' Boyaval.
Lando Norris, Founder & CEO of Quadrant, commented: "It's really exciting for us to announce that we've become a partnered team in Halo. The whole team has worked incredibly hard to get to this stage, and I'm really proud of the success our roster has had this season. I've watched almost every tournament game and scrim over the past few months and it's been awesome to be a small part of their journey in the HCS so far.
"Being able to see our own Quadrant skins and items available in-game is surreal and for our first game to be such a historic title as Halo just shows how far we have come as a company in such a short space of time."
Tahir "Tashi" Hasandjekic, Esports and Viewership Lead at 343 Industries/Microsoft, said: "The initial success of Halo Infinite esports has been unprecedented in the franchise's history and we're thrilled to be adding a team with the calibre of Quadrant, who have already invested heavily in the Halo community and ecosystem.
"Their driven leadership has a clear vision, and we believe in the long-term potential for this partnership to elevate both Quadrant and Halo Infinite by delivering epic entertainment to fans around the globe."
Jamie MacLaurin, Chief Gaming Officer of Quadrant, added: "We are delighted to have been accepted onto the HCS partner programme. This is a huge moment for Quadrant – to be rubbing shoulders with some of the biggest names in esports in just our first year as a competitive esports organisation says a lot about the work we have been doing behind the scenes. We hope to bring something unique to the programme and we look forward to working closely with the Halo franchise in the months and years ahead."