Why studios need to promote their games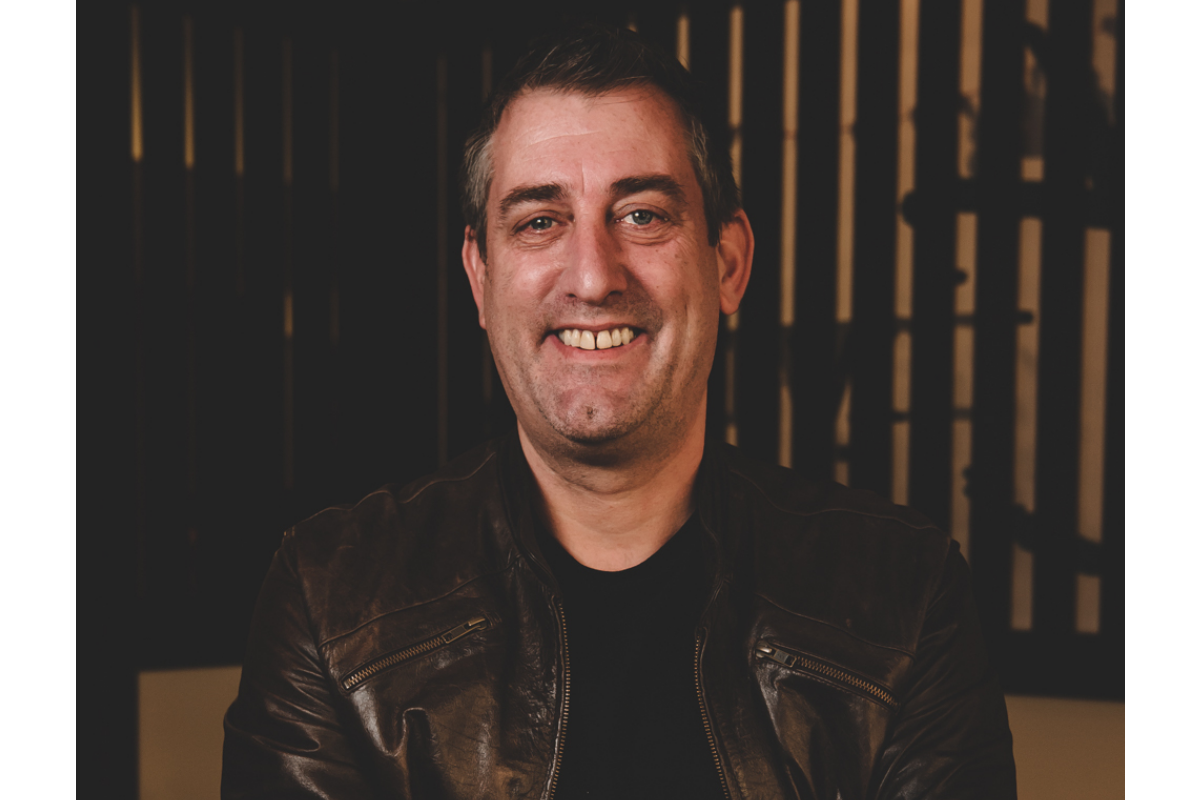 Reading Time:
3
minutes
Elliott Resnick, Head of First Look Games, says that due to the highly competitive nature of the industry studios need to get their games in front of players if they are to succeed in the long term
Slot studios are fighting for operator attention in a highly competitive marketplace. There are literally hundreds of developers pushing thousands of games with endless new titles launching every month. So being heard above the noise made by rivals is a vital key to success.
Developers also face fierce competition when it comes to directing players to their games. Operator lobbies are stocked with thousands of titles, with game positioning often the difference between whether a title sinks or swims.
But what if affiliates could not only fulfil their traditional objective of new traffic to operators but also drive awareness of a studio's content and have players specifically look for the game regardless of where they are positioned in casino lobbies?
To do this, studios must promote their games to players as well as operators, but that isn't easy given developers take a small proportion of the revenues made on their slots. Above-the-line marketing is simply not an option for the majority of studios, so they have to look to other ways of gaining the attention of operators and players.
But due to the expensive nature of traditional game development, and the time it can take to bring a slot from concept to market (this can take anywhere from four to twelve months) studios must not leave game discovery to chance and instead proactively promote each of their most anticipated titles.
It is also important for studios to provide operators with easy access to information and assets about their games, not just for the purpose of selling their titles but also for other areas such as inclusion in the operator's marketing and CRM. Without this, developers are missing the final but crucial step in launching their game – which is proactively letting players know about it.
This has led several studios to partner with slot streamers but while that now hangs in the balance pending Twitch's upcoming announcement on 18 October, others are leveraging the incredible reach that traditional affiliates can provide. But striking partnerships with publishers can be labour intensive – something that already stretched teams have little time to dedicate to unless they hire someone dedicated to affiliate outreach pretty much full-time.
That is where First Look Games comes in, providing the world's first platform that directly connects studios with all registered affiliates in the iGaming space who regularly craft detailed new game reviews designed to generate referrals to one or more online casino partner.
A publisher's access to First Look Games is free, allowing all game studios to deploy finished/approved creative packs direct to an entire affiliate community within minutes. It puts the power in the developer's hands, giving them control over the information and assets they share, and when they share them.
Affiliate marketing allows studios of all sizes to put their games in front of players and potentially build anticipation around future releases. For established studios that have highly sought-after content coming, affiliate marketing can drive large numbers of reviews along with significant awareness that a new game is set to land. For small studios starting out, it can make a difference between being prioritised for an operator integration or being left out. For those in the growth phase, game promotion can assist with realising greater ROI.
Studios can additionally use the feedback they receive from affiliate game reviews to guide future slot development by understanding what has and has not hit the mark with the player community. This feedback is incredibly valuable.
What's more, affiliates are very cost-effective when compared to other forms of B2C marketing and can help studios to reverse engineer interest in their games where reviews are strong and the audience has a clear appetite for their content.
But right now, studios are not maximising the potential that affiliates provide. The studio-affiliate relationship is still relatively new which is why this marketing channel can be overlooked in terms of the value it can deliver.
First Look Games has been designed to do much of the heavy lifting on behalf of the studio, providing them with access to more than 800 approved publishers with their combined reach being more than 20 million players around the world.
Studios simply upload game information and assets to their dedicated library, and then our network of approved affiliates can access these files and use them to produce content such as game reviews or video content. The entire platform has been designed to be easy to use by any member of a studio's team.
Despite this, we often find the studios do not know where to position us within their business – sometimes we are seen as a marketing resource, other times as a tool to support the commercial team. We can be both, but it shows just how new this area of game promotion is.
Over time this will change, especially when studios start to see the incredible success their rivals are having in the affiliate space by unlocking more of the potential in their games.
Getting any title in front of more of the right people is simply good business and in such a competitive market, that can be the difference between a studio succeeding or failing.
nanocosmos is kicking off its 25th anniversary at ICE London 2023 to present refined features for real-time streaming at booth N9-322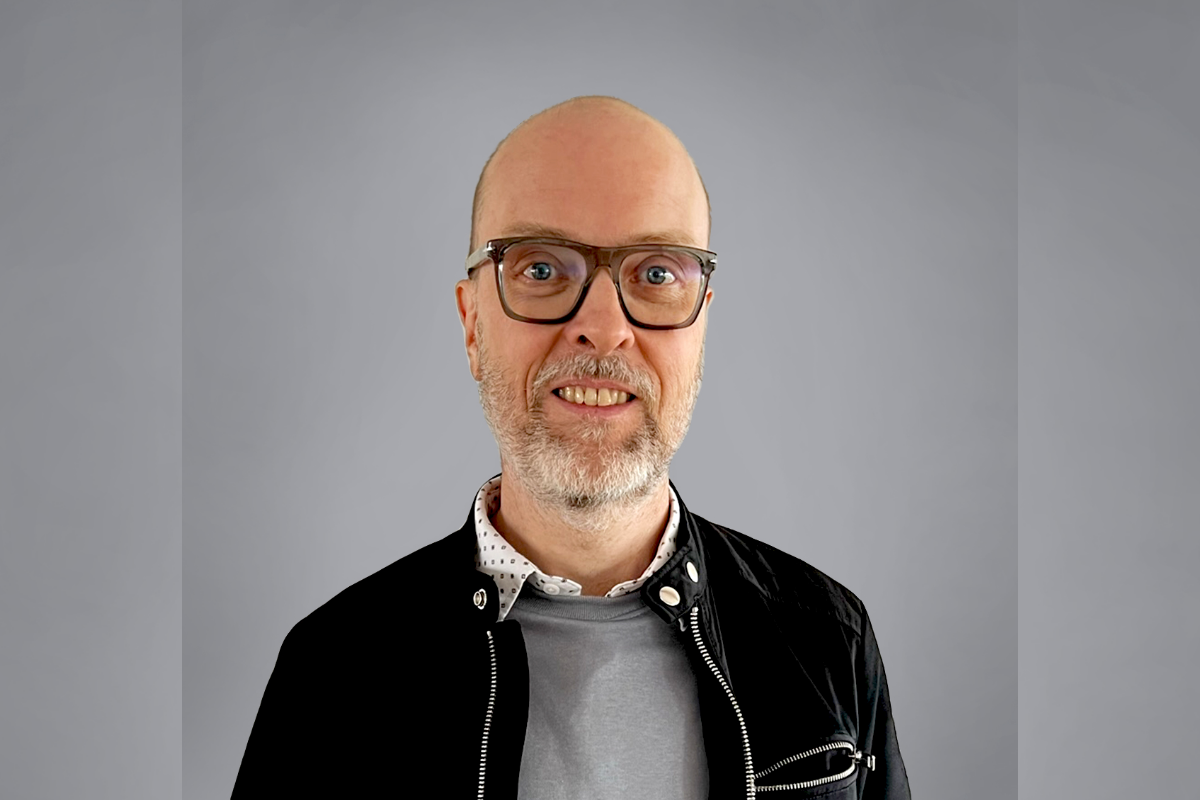 Reading Time:
2
minutes
The well-established and awarded provider for B2B interactive live streaming starts this year's dedicated celebration of the company's 25 years of innovation at ICE London.
Since nanocosmos joined ICE for the first time in 2018, the unique live video streaming platform nanoStream Cloud has raised the bar for live games and live bets being available anywhere at any given time on any device. Right from the beginning, the global gaming industry responded with fantastic feedback in regard to the ultra-low latency live streaming platform that delivers interactive content anywhere in the world on any device – even on mobile platforms, including iOS. The solution has matured and grown into a full featured end-to-end platform with a global network with hundreds of hosts for 24/7/365 operations. This includes unique live video streaming technology and additional tools for analytics and security. Clients from the iGaming and betting space particularly value the fact that the solution combines 100% stability with global access and allows platform operators to deliver interactive games with maximum quality of service and quality of experience for business applications around the world.
CEO and founder Oliver Lietz says: "In the midst of a rapidly changing industry, we noticed that next to the strong demand for games and betting to be available on any device anywhere in the world at ultra-low latency, it is incredibly important for our clients that they can rely on the stability of our platform. 25 years in the audio/video industry is a lot considering how we started in the video broadcast industry with software innovations from the ground off. I am proud that we can dedicate this year to celebrate sustainable innovation and partnerships, which have been our core values from the beginning."
At booth N9-322, the nanocosmos team will showcase their product – nanoStream Cloud – with new features that highlight ease of use and refine the focus on Quality of Service and Quality of Experience.
New technical features to boost iGaming, betting and live casino include expanded global footprint, security, ease of use and the SRT launch
The smart spectrum of nanoStream Cloud delivers games in real-time, provides adaptive, data driven streaming for improved Quality of Service and Quality of Experience and relies on a strong Content Delivery Network, which has been significantly expanded over the last 12 months and which now further improves scalability to South America.
A series of new features make it easier and faster for stream administrators to manage and secure their streams: nanocosmos will launch nanoStream Guardian at ICE, which extends nanoStream Cloud's security features to protect streams from misuse. Based on IP and referrer blocking, users can create blocklists for their organization and easily control which pages and users are allowed to play their streamed games.
In addition, new API routes are now available within Analytics: This allows customers to better observe their streams and to optimize the performance of their delivered content. Clients can now detect issues early during the ingestion of content, e.g., by receiving information about data not coming through or dropping bitrates. By contributing to a "healthy streaming workflow" right from the beginning, clients can optimize the quality of experience for their customers based on adaptive bitrate streaming on any device and network. Another highlight is the official launch of the SRT and Whip streaming protocols for improving live stream quality in bad network situations and from distant locations.
At ICE booth N9-322, the nanocosmos team plans to run special events and activities to celebrate 25 years of innovation.
MGA Games presents Circus Mystery, the first slot game on the market featuring mini-games with hidden objects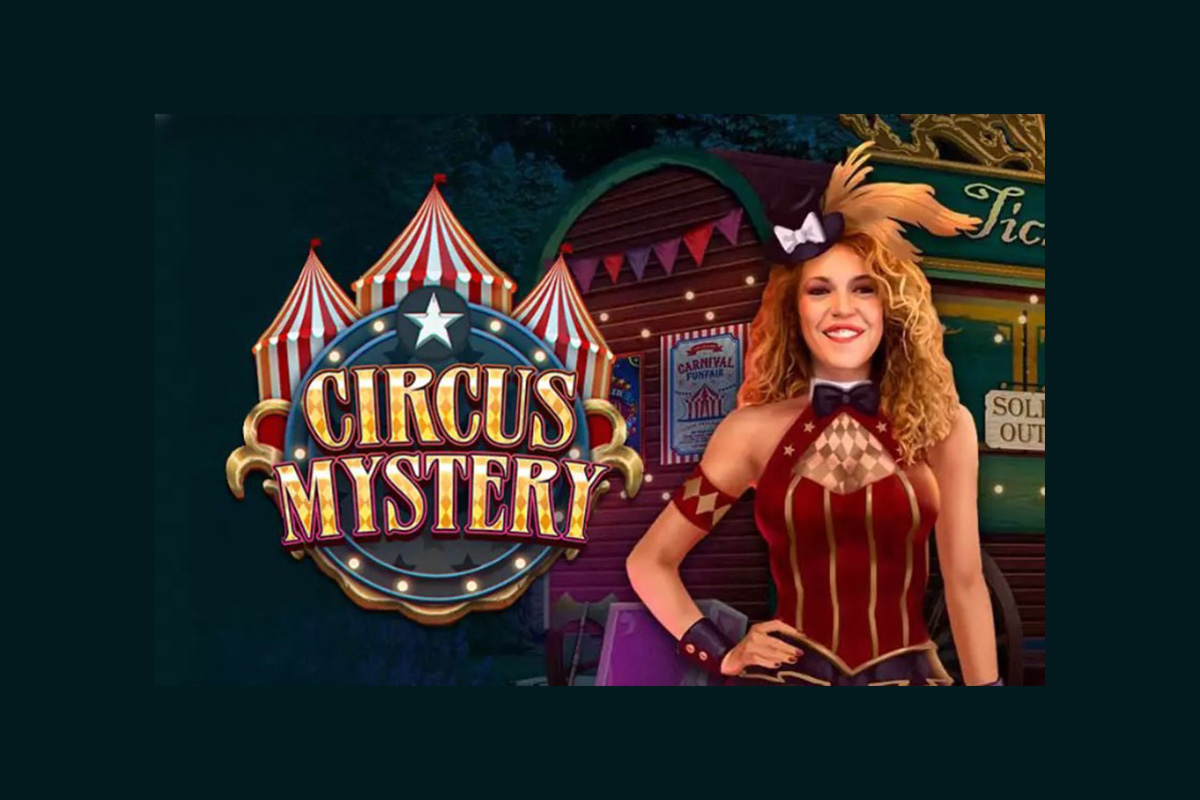 Reading Time:
< 1
minute
Jokers, cannons, and top hats welcome players to Circus Mystery, the new casino slot game from MGA Games. A game that invites you to explore the mystery behind its circus reels.
With great themed music, the slot game's protagonist acts as the master of ceremonies and leads the players to the big circus stage. With its 5-reels, in the main game, artists, acrobats, and clowns present the most wonderful show in the world.
In addition, the slot game incorporates an outstanding innovation with its 'hidden objects' mini-games, which makes it the first slot game on the market with this new option. When a player gets 3 or more bonus symbols in the main game, they can access the Circus Mystery mini-games. There are 3 in total, the circus tent, the office full of mysterious objects, and the secret room of chests. Players are encouraged to play the different mini-games and find a hidden key. In two of them, players must locate the hidden objects, either manually or by allowing the game to do so automatically by clicking on the 'play' button.
Circus Mystery is a technologically perfect product, designed with MGA Games' Triple View technology, that allows you to play from any device without waiting, thanks to sequential loading. MGA Games remain true to its philosophy of continually improving and offering better effects, graphics, and animations, as seen in this slot game. The moving birds, balloons, spotlights on the reels, and confetti celebrations all deliver the authentic magic of the circus.
Circus Mystery is a low-volatility game with 25 prize lines available in multiple languages. It will be available to international operators as of January 30th, 2023.
Red Tiger's Blood Suckers™ Megaways™ Allows Players to Hunt Down Creatures of the Night in Epic Revamp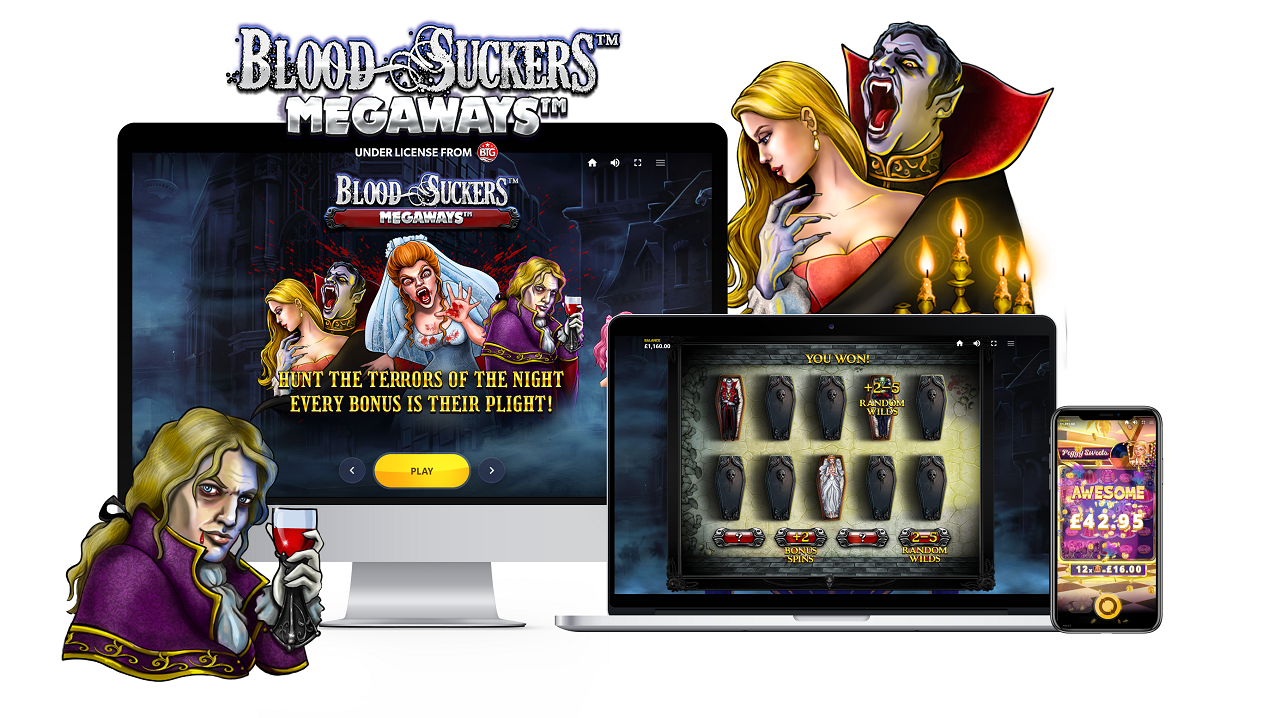 Reading Time:
< 1
minute
Red Tiger has launched Blood Suckers™ Megaways™, a chilling revamp of the renowned NetEnt classic enhanced by the industry-changing MegawaysTM mechanics. This macabre game, where players are advised to hang tight onto their wooden stakes as they slay the vampires, comes in addition to great Red Tiger remakes of further successful heritage NetEnt titles, such as Gonzo's Quest™ Megaways™ and Piggy Riches™ Megaways™.
Creatures of the dark manifest onto the blood-soaked reels as the game's noir ambience tests the player's nerves. Sliding the top of the randomly appearing coffins aside, players must drive a wooden stake through the sleeping vampire's hearts for valuable rewards.
Random and Super Wilds will either summon symbols to complement Megaways™ matches or evoke random Ways Multipliers onto the reels, respectively. If at least 3 Scatters club together on the reels, they will take the player to Free Spins—the more Scatters, the more coffins the lucky players can open at the beginning of the Bonus Round. Unveiling the rewards in the coffins by killing the undead monsters, players can enter the moldy mausoleum for Free Spins, where they may be empowered by random Wilds, Super Wilds, Bonus Spins, and Wins Multipliers for potentially greater wins.
Gionata La Torre, Chief Executive Officer Europe at Evolution, said: "The sinister creatures of the classic NetEnt title make a second appearance in this epic revamp, spiced up with exciting new features. The team has done a fantastic job bringing together the best signature elements from our versatile brand portfolio to create a game that will thrill and entertain new and returning players alike. Better keep the garlic and holy water close – it's time to go vampire hunting in Blood Suckers™ Megaways™!"