Checkd Dev returns to enhance Sky Sports Fantasy Football game ahead of World Cup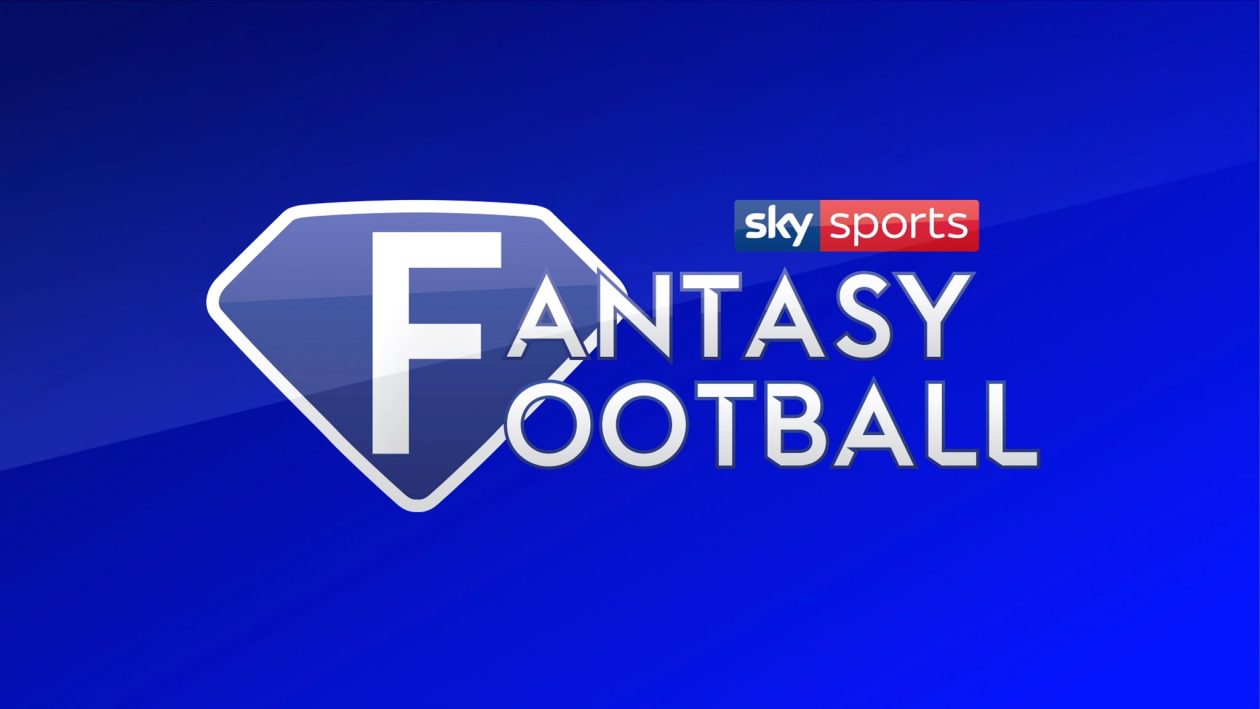 Reading Time:
2
minutes
Successful igaming technology specialist back for new competition boosted by Media campaign
Fast-growing igaming technology business Checkd Dev has enhanced the free-to-play Sky Sports Fantasy Football (SSFF) game to incorporate the 2022 World Cup.
The SSFF platform, which includes integrated customer management elements from Sky Betting & Gaming, will be available to play through native iOS and Android apps and the SSFF website during the tournament in Qatar. It follows an ongoing campaign providing the domestic Premier League competition app and platform to Sky Sports.
In addition, Checkd Media is back in its role as a promotional partner ahead of the World Cup. The campaign will focus on the chance for players who missed out on selecting the likes of Premier League top scorer Erling Haaland to gain a second chance at glory during the World Cup.
The extension of the Media relationship follows a campaign that achieved over 18 million impressions and 1.5 million views during 2021-22, before Checkd Media was re-selected to drive awareness ahead of the current Premier League season.
Checkd Dev's production of a fully rebuilt, future-proofed app and web-based platform for the game was bolstered by an outstanding and unrivalled stability record during 2021-22, with SSFF experiencing no downtime across the whole season.
The World Cup project is the latest of several high-profile media alliances for the tech development arm of Checkd Group.
Adam Patton, Checkd Dev MD, said: "The World Cup is the pinnacle of the global game and it's fantastic to have been presented with the opportunity to create a Sky Sports Fantasy Football game that incorporates it. The news follows on from our creation of a platform last season that not only contained improved functionality but also a great deal of stability.
"Sky Sports Fantasy Football is a sophisticated and popular game that fans love and it's a major boost for the Checkd Group to be the key delivery partner once again following a similarly successful second season in 2022-23, in which we once again leveraged our highly engaged social audiences."
Luke Lockwood, Sky Bet Senior Product Manager, said: "Sky Sports Fantasy Football is a hugely popular game and it is vital that we utilise a platform that provides stability as well as enhanced features for our players. We believe Checkd Dev will deliver a World Cup contest that delivers the goods across mobile and desktop platforms, while as our promotional partners Checkd Media will make plenty of noise around the game to help drive sign-ups."
Will Tyrrell, Director of UK Media at Checkd Media, said: "It has been fantastic to see Sky Sports Fantasy Football engage so well with our communities once again this season following the promotion of the competition through our popular channels. We look forward to putting together a similarly entertaining and engaging campaign around the World Cup game to capture the imagination of our audience."
Fantasy becomes reality for bet365 and Scout Gaming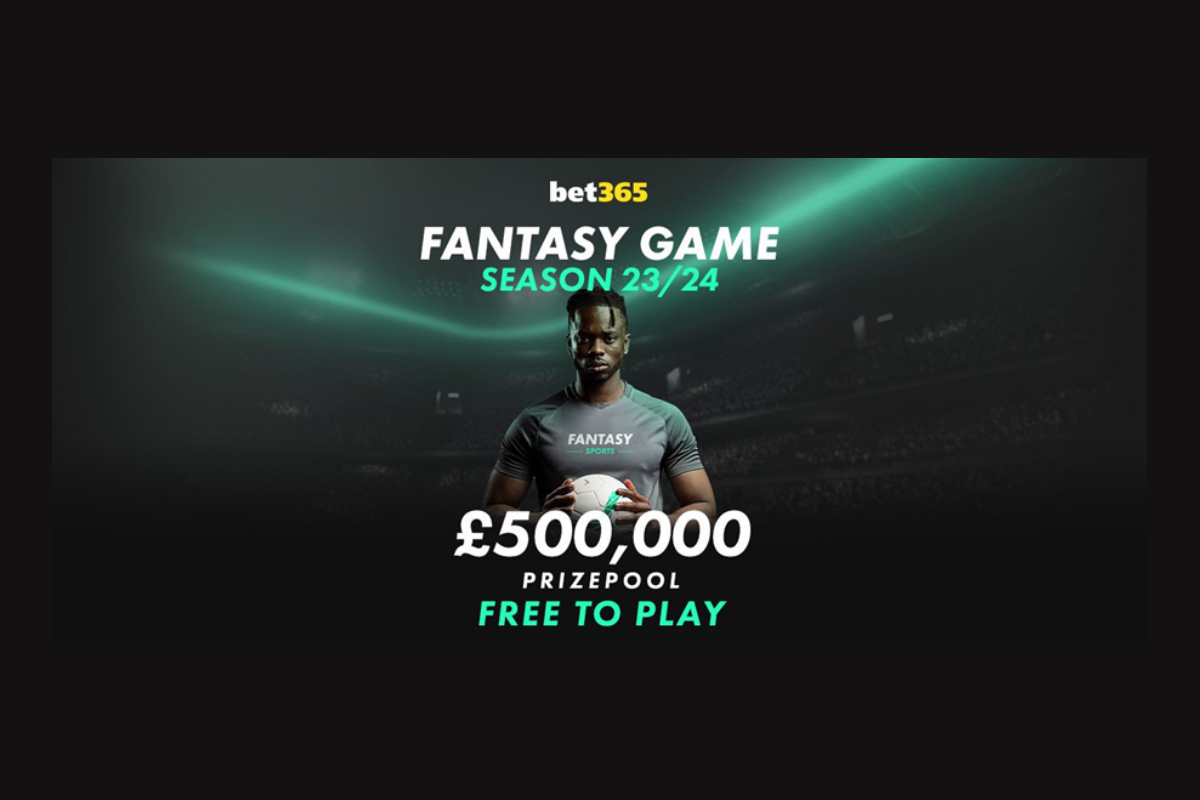 Reading Time:
2
minutes
bet365 has launched an exclusive new fantasy football game in partnership with Scout Gaming Group ahead of the 2023/24 Premier League season.
The free-to-play game is live now, with plenty of time for all new and eligible bet365 customers to register and select their squads. Managers are able to select their teams at any time, and continue to make changes right up until the first game of the Premier League season, when Burnley host Manchester City on Friday, August 11th.
The bet365 Fantasy Game boasts a huge prize pool for those leading managers who are still challenging at the top of the leaderboard come the end of the season. A staggering £500,000 is available for the top 10,000 ranking users, with the outright winner guaranteed the £50,000 top prize.
This is further enhanced with the addition of an extra £65,000 in monthly prizes for the top 1,000 ranking managers each month.
Within days of the game launching over 20,000 individual managers had already registered and selected their provisional teams. Both bet365 and SGG are thrilled by the early uptake, and expect many thousands more to have their squads assembled by the first Premier League game on August 11th
The game includes many unique features, which have been developed collaboratively by Scout Gaming Group and its partners. Fantasy football plays an integral role in every match day for players around the world, and by enhancing the player experience on bet365, both brands are bidding to increase engagement and enjoyment of the product.
A bet365 spokesperson said:
"The partnership with SGG has provided bet365 with an excellent, multi-country fantasy product, and we're delighted to deliver a season-long fantasy football game to our customers.
"We're excited to see how the season develops and which managers can land the monthly and outright cash prizes."
Araz Heydariyehzadeh, Chief Commercial Officer at Scout Gaming Group said:
"We're incredibly proud to have collaborated with bet365 on a game of this magnitude and quality. The support from numerous teams at bet365 has been outstanding throughout and continues to grow.
"Free-to-play games can be highly effective as part of a structured conversion strategy, and with Fantasy games proven ability to retain users and drive extra yields from sportsbook customers, we are very excited about the potential outcome and performance of the project."
ESPN Launches New Fantasy Football Creative Campaign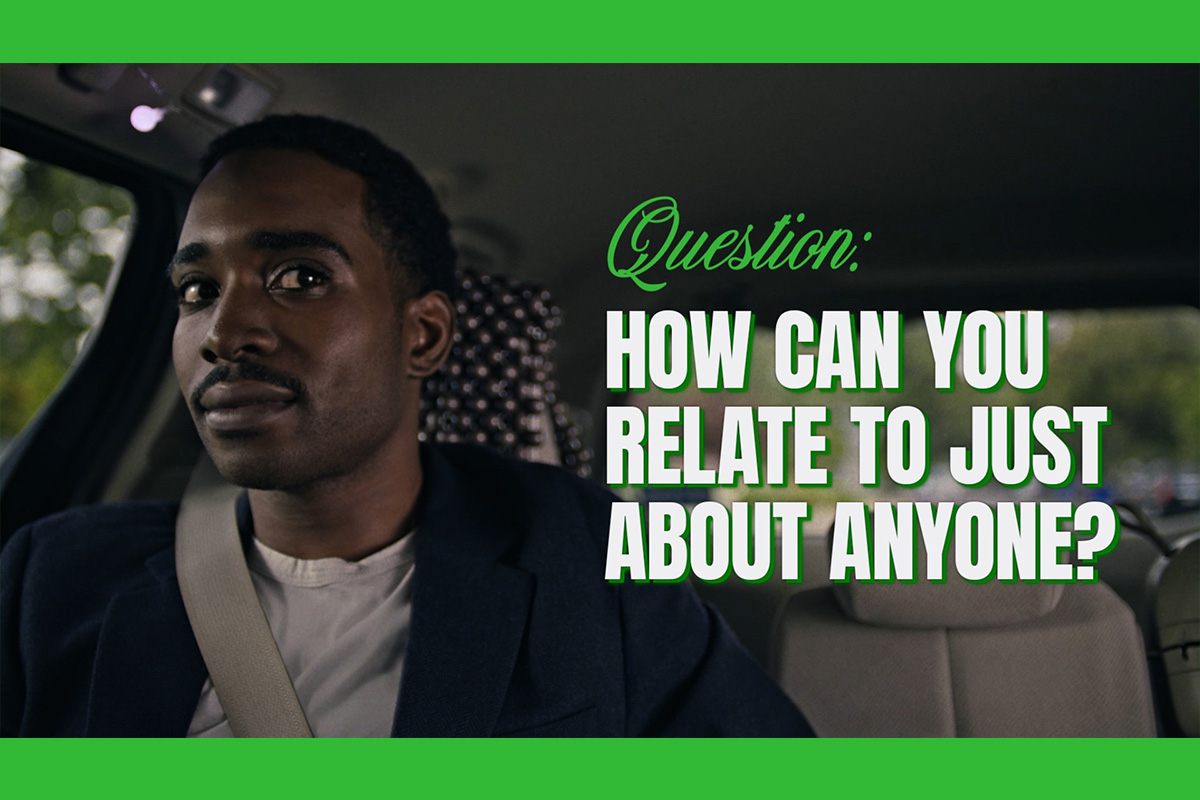 Reading Time:
< 1
minutes
ESPN returns its Fantasy Football campaign ahead of the 2023 NFL season with new creative dedicated to the mantra, Only in Fantasy. Only on ESPN. The campaign – which runs July 17 to September 10 on ESPN platforms – features three new spots: Delivery, Commish and Steve.
"ESPN Fantasy Football creates connections and builds communities. In this campaign, we remind fans to continue playing ESPN Fantasy Football because it is the ultimate equalizer between people, and can help get you out of awkward situations. We're excited to launch the campaign and get our millions of players ready for the upcoming season," said Seth Ader, Vice President of Brand Marketing at ESPN.
Fantasy Sports Global Market Report 2023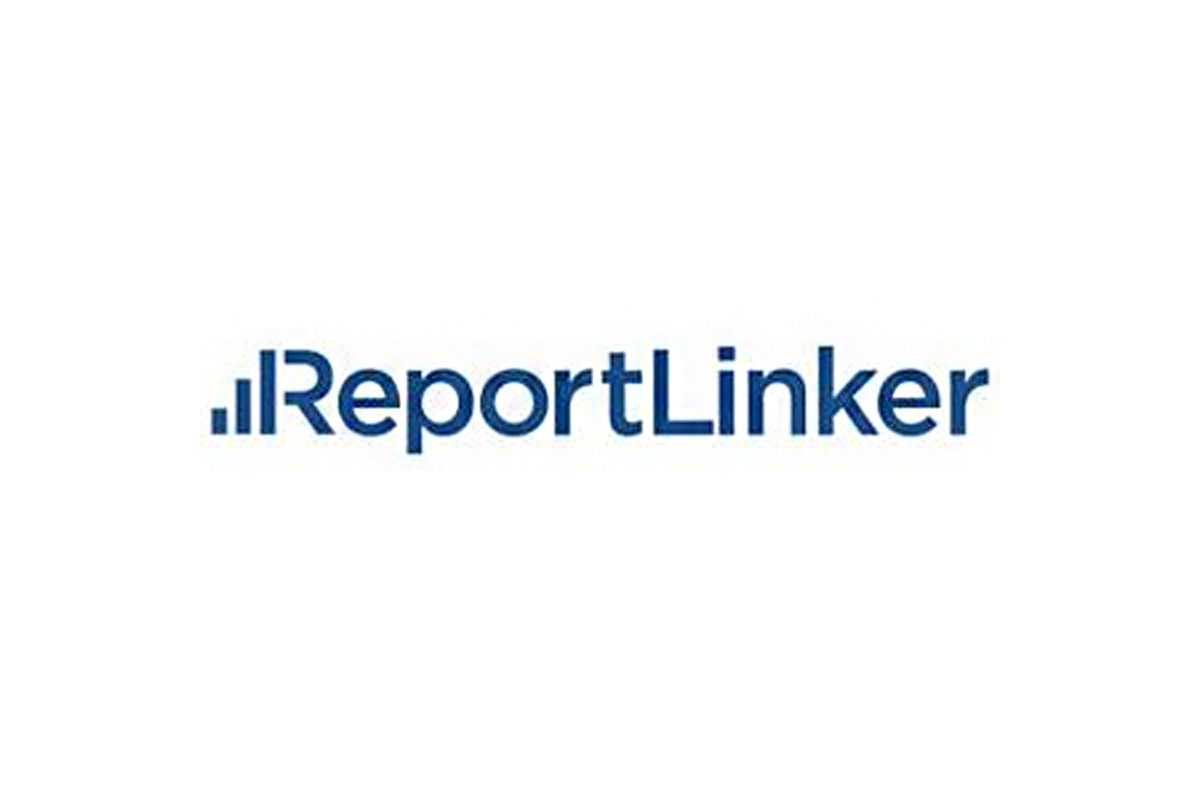 Reading Time:
4
minutes
Reportlinker announces the release of the report "Fantasy Sports Global Market Report 2023".
The global fantasy sports market grew from $25.44 billion in 2022 to $28.96 billion in 2023 at a compound annual growth rate (CAGR) of 13.9%. The Russia-Ukraine war disrupted the chances of global economic recovery from the COVID-19 pandemic, at least in the short term. The war between these two countries has led to economic sanctions on multiple countries, a surge in commodity prices, and supply chain disruptions, causing inflation across goods and services and affecting many markets across the globe. The fantasy sports market is expected to grow to $40.88 billion in 2027 at a CAGR of 9.0%.
The fantasy sports market includes revenues earned by entities by operating E-sports facilities.The market value includes the value of related goods sold by the service provider or included within the service offering.
Only goods and services traded between entities or sold to end consumers are included.
Fantasy sports, often known as rotisserie sports or roto, are any of a variety of games that allow a player to play a virtual game or a virtual season of a league.These teams compete based on the statistical performance of those players in actual games.
In fantasy sports, a player earns points based on real-life statistics that are converted into fantasy points. The fans take on the roles of both general manager and field manager for their team, assembling a squad through a draft and deals and putting together lineups in desire of the highest statistical output.
North America was the largest region in the fantasy sports market in 2022.Asia-Pacific is expected to be the fastest region in the forecast period.
The regions covered in the fantasy sports market report are Asia-Pacific, Western Europe, Eastern Europe, North America, South America, Middle East, and Africa.
The main types of fantasy sports are football, baseball, basketball, hockey, cricket, and others.Fantasy football is an interactive game in which people battle as general managers of virtual clubs against one another.
Fantasy baseball is a game in which the participants serve as owners and general managers of virtual baseball teams of real Major League baseball players.Fantasy basketball is a game in which the players take the role of general managers of the fantasy teams they create from drafting actual National Basketball Association players based primarily on their basketball statistics.
Fantasy hockey is a game where players build a team that competes with other players who do the same, based on the statistics generated by professional hockey players or teams where the majority of fantasy hockey pools are based on the teams and players of the ice hockey National Hockey League.Fantasy Cricket is an online game based on a strategy where a player has to create a virtual team of real cricketers playing in real matches around the world and points are scored depending on how those players perform in real-life matches.
The different usage types include free, paid, and hybrid and is implemented in various platforms such as website, and mobile application. It is used in both individual and team competitions.
The increasing youth population is contributing to the growth of the fantasy sports market.The present youth spending more and more time on smartphones and, by extension, social media, and fantasy sports has provided them with the possibility to connect and have more enjoyable conversations and competitions with their peers.
According to the World Youth Report (2020), there were 1.2 billion young people aged 15 to 24 years, accounting for 16% of the global population. By 2030, the world's young population is expected to increase by 7% to 1.3 billion. Thus, the increasing youth population propels the growth of the fantasy sports market.
Artificial intelligence is a key trend gaining popularity in the fantasy sports market as it can help a player to focus on the decisions that matter such as whom to start with and which players to trade.Artificial intelligence (AI) is the capacity of a computer or a robot operated by a computer to do activities that normally involve human intelligence and discernment.
Major players operating in the fantasy sports sector are focused on artificial intelligence technology to reduce the complexities in fantasy sports trading.For instance, in September 2020, IBM and ESPN introduced a new fantasy football app feature that uses IBM Watson's artificial intelligence to generate fair transactions and keep players informed.
The feature develops on ESPN and IBM's efforts to use artificial intelligence to make fantasy football more interesting (AI).
In January 2021, Bally's Corporation, a US-based gambling company acquired Monkey Knife Fight (MKF) for an undisclosed amount.The acquisition makes Bally's the third sports betting company in the USA to have a fantasy sports segment, and advances the company's long-term growth and diversification strategy to become the first truly vertically integrated sports betting and iGaming company in the USA with a B2B2C business model.
Monkey Knife Fight (MKF) is a North America-based fantasy sports gaming website.
The countries covered in the fantasy sports market report are Australia, Brazil, China, France, Germany, India, Indonesia, Japan, Russia, South Korea, UK, and USA.
The market value is defined as the revenues that enterprises gain from the sale of goods and/or services within the specified market and geography through sales, grants, or donations in terms of the currency (in USD, unless otherwise specified).
The revenues for a specified geography are consumption values that are revenues generated by organizations in the specified geography within the market, irrespective of where they are produced. It does not include revenues from resales along the supply chain, either further along the supply chain or as part of other products.
The fantasy sports market research report is one of a series of new reports that provides fantasy sports market statistics, including fantasy sports industry global market size, regional shares, competitors with a fantasy sports market share, detailed fantasy sports market segments, market trends and opportunities, and any further data you may need to thrive in the fantasy sports industry. This fantasy sports market research report delivers a complete perspective of everything you need, with an in-depth analysis of the current and future scenario of the industry.