A Serious Guide for Playing Slots Online
Reading Time:
3
minutes
Being a newcomer to online slots is confusing. There is always something new to discover whenever it pertains to playing online. Here is a simple guide to show you how to play and provide you with unique information. With helpful insights on the game's various components, as well as a few helpful hints, you'll learn how to play quickly.
For the novices:
Slot machines are ideal for online gaming since they are fast to learn and simple to use. Even for those who like to place an online bet on football or cricket, playing slots is a nice way to enjoy playing something else while still betting. Regardless of whether you're inexperienced in playing online slots, follow the detailed instructions below, and you'll soon be playing efficiently and effectively.
Choose the game on your device.  There'll be wheels for your slot machine and control buttons like "spin" and "max bet". Your bankroll will also be visible.
Check the paytable for the game. You'll see the value of each symbol and determine what items to look for.
Make your wager and the number of paylines you wish to play. For all of the paylines at once, click the "max bet" option.
For the reels to spin, click "spin." Your winnings will always be visible. You can bet if you have won and it allows you to play a bonus game and win larger payouts.
Spin as long as you like, but be aware of your money, spend it wisely and set a daily/monthly limit.
Knowing your game
As game manufacturers strive to make new slots that are more fascinating and engaging, they are becoming more and more intricate. Introducing new symbols like wilds and scatters to trendy online slot machines is one of the most significant modifications.
Although they may initially seem a little intimidating, wilds and scatters may be quite helpful to your game if you know how to utilise them.
Bonus Rounds
Bonus rounds are extra game stages that are available in several slots. They give you an additional chance to boost your wins and make the game more interesting. Bonus rounds are like getting a penalty in football.
Free spins, mini-games, and gambling/risk options are just a few examples of the many different bonus rounds on offer. Unless unlocked by completing particular game-specific objectives, they are often activated by the appearance of bonus symbols. These winning symbols are designed to appear to players totally at random, although players can activate them through specific achievements.
Wilds
If you enjoy playing online casino games, you have probably heard the phrase "wilds". The term "wild card" is frequently used to describe a card that players may use in place of any other card the player may choose to score a victory. It's kind of like a wild card in poker. The connotation is the same when referring to slots.
Slot machine operators employ wild symbols to provide players with the possibility to build a successful line by exchanging their wild symbols for any missing symbols. Understanding how including wild symbols in a game is advantageous for players is simple.
Wilds can be pretty much anything in slots. They can be dynamic, static or even trigger events. Look out for wilds which add bonus rounds to enhance your playing experience.
These are just a few simple things to remember when playing online slots. There are many different games out there, so it's a good idea to shop around for what's right for you.
PartnerMatrix inks new affiliate channel deal with AdmiralBet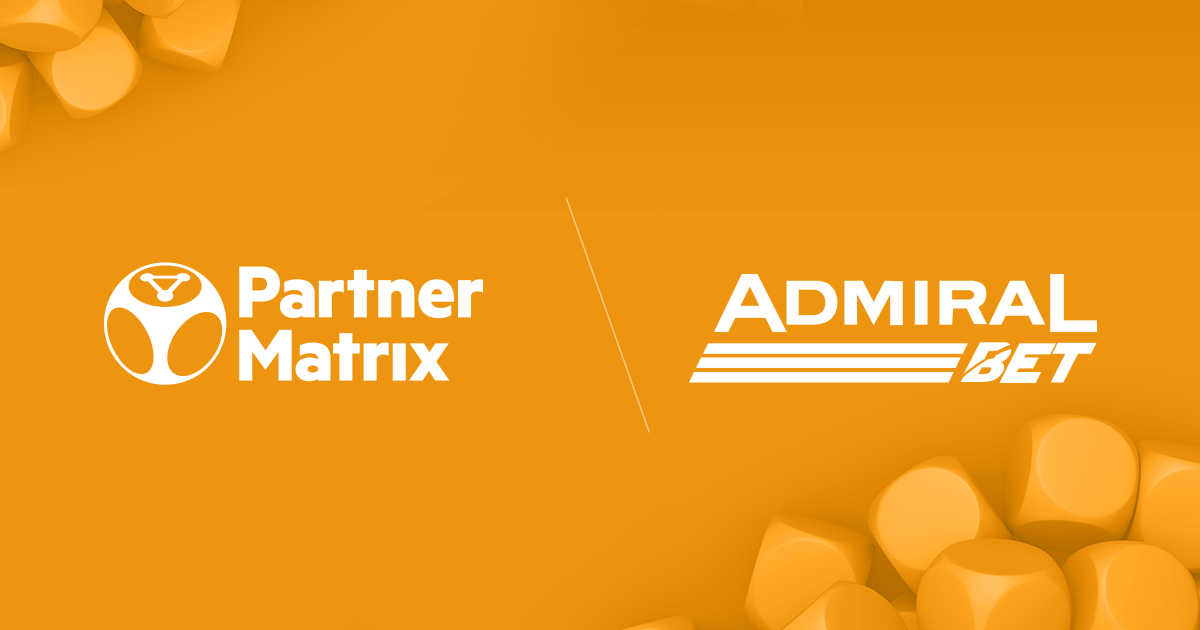 Reading Time:
< 1
minute
PartnerMatrix is proud to announce a new partnership with the established Serbian sports betting and casino platform, AdmiralBet.
Together with PartnerMatrix, AdmiralBet has launched its secure and modern affiliate channel, allowing partners and affiliates to raise the brand's awareness by showcasing its products to a broader audience and engaging relevant traffic.
AdmiralBet is famous for its rich and modern gaming platform, gaining popularity in the Serbian market with its cutting-edge online sports betting offers. The brand also covers casino verticals while keeping clients active with numerous interesting bonuses and tournaments.
Levon Nikoghosyan, CEO of PartnerMatrix, comments: "Thanks to this agreement, PartnerMatrix is not only partnering with an established and respected brand but also entering the Serbian market, which already has a developed and legislated gaming market. With our latest features and system updates, we are looking forward to a productive cooperation with AdmiralBet's team.
"AdmiralBet is well-known for its dynamic and modern sports betting solutions, and with the help of PartnerMatrix, I believe the company will create a more efficient traffic generating strategy, greatly expanding their audience."
Milan Djurmez, Head of Online Gaming at AdmiralBet, adds: "Affiliate Marketing is a new channel for us, but one that we reckon is an absolute necessity for enhancing our outreach. PartnerMatrix seemed to be the software that fit our needs the best and ticked all the boxes. We're all-in with this, and I'm sure that the results will be worthy of all efforts and investments."
Gift & Go Signs Deal with Light & Wonder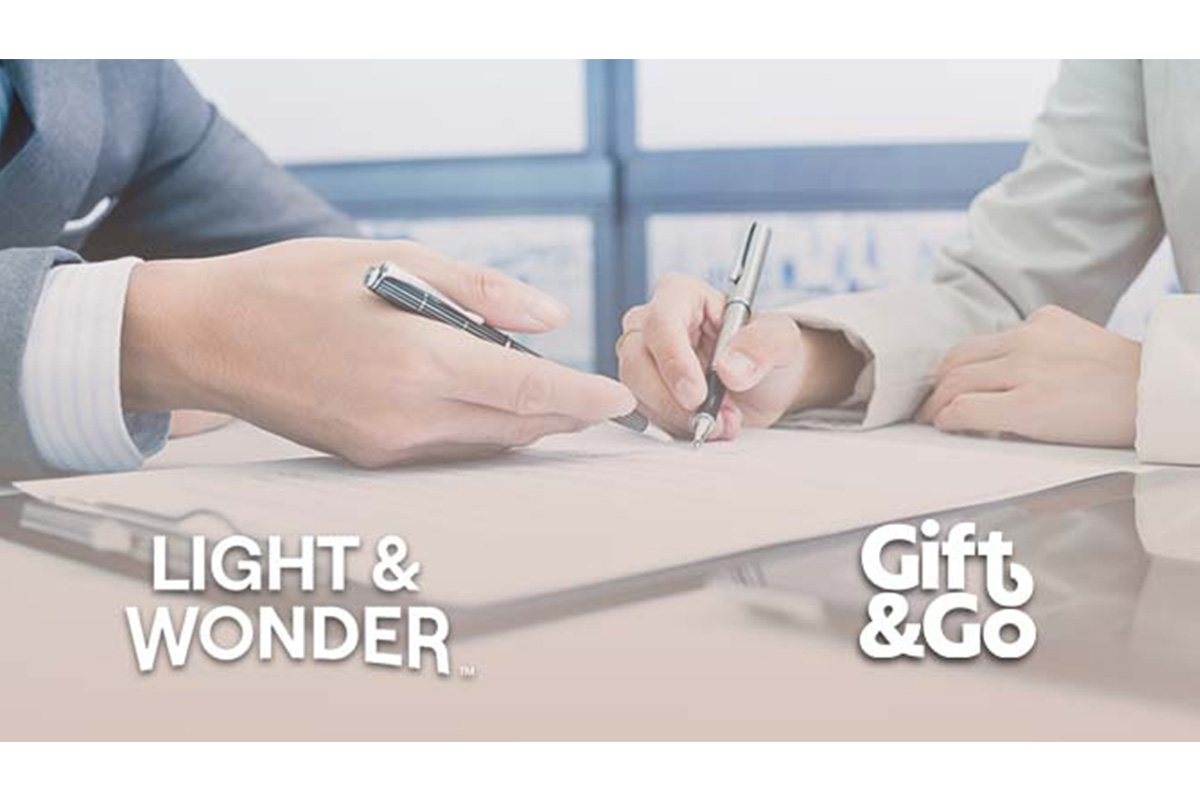 Reading Time:
< 1
minute
Gift & Go has finalised a long-term extension to its partnership with a subsidiary of Light & Wonder to continue its growth and expand its revolutionary gifting technology software across U.S. markets.
The three-year agreement will further enhance Light & Wonder's position as a global leader in land-based casino ecosystems and cross-platform game experiences.
Light & Wonder's successful PLAYER BOUTIQUE was created in partnership with Gift & Go. Currently deployed in over 70 casino sites across the US, it drives a unique player reward and loyalty experience for operators.
Casinos can quickly implement powerful promotions to boost footfall and increase engagement, while players can earn and redeem rewards based on multiple triggers, and then select the gifts most relevant to them.
Jon Reuben, Gift & Go Co-Founder, said: "PLAYER BOUTIQUE has had incredible market penetration across the U.S. and our collaboration with Light and Wonder has transformed the way land-based casinos reward their players. We're so excited to build on our partnership, using Gift & Go's unique technology to deliver a truly unique gifting on demand experience."
Bill Bachman, Director of Consulting & Gifting Services at Light & Wonder, said: "The seamless integration between casino technology and AMAZON fulfilment is one of our biggest strengths, and we couldn't do that without Gift & Go. They help us execute that flawless process and together we deliver on that unique gifting experience, along with the best customer support ever seen in the industry."
The new three-year agreement will see Gift & Go and Light & Wonder continue to roll out the innovative software that provides a transformational reward experience for both operators and players.
CT Gaming Won Casino Management System of the Year Award at BEGE EXPO 2022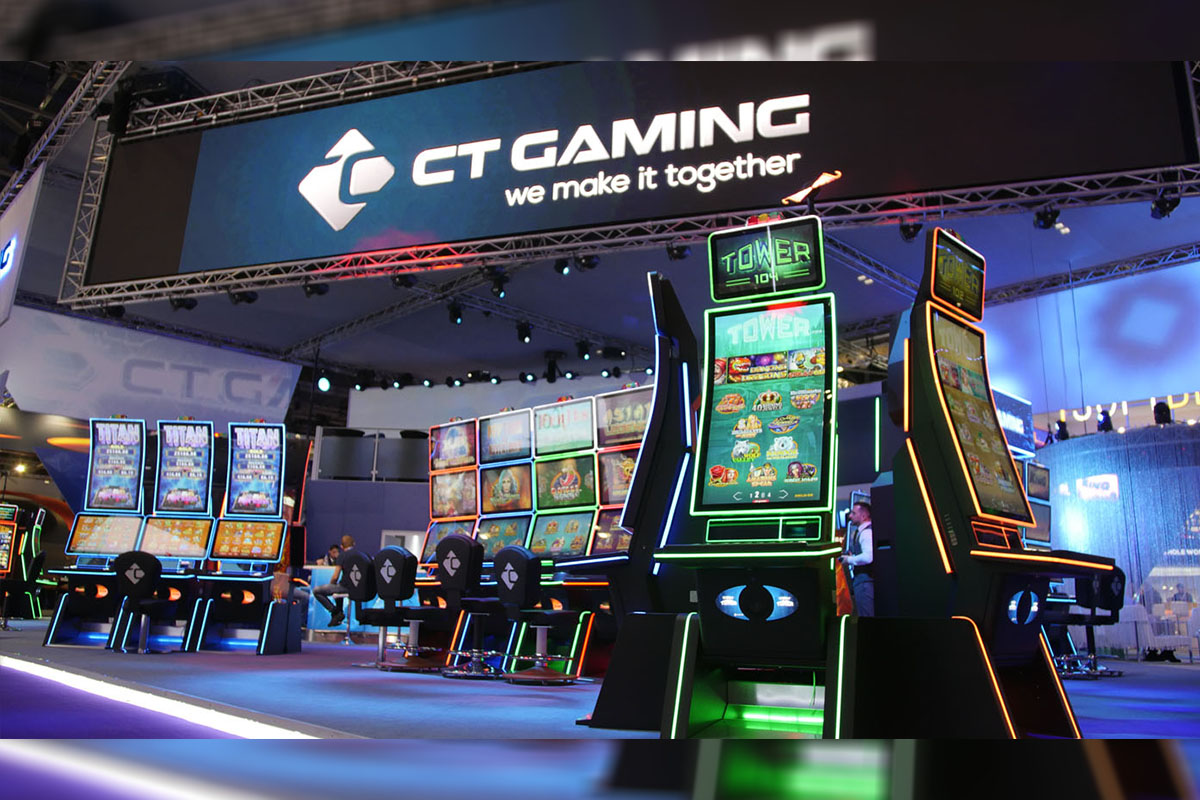 Reading Time:
< 1
minute
CT Gaming's Casino Management System was recognised as the best system offered by winning the prize CMS of the Year at the BEGE Awards 2022.
The 13th edition of the Awards took place at Club Megami at Hotel Marinela, Sofia, in front of an audience of industry executives, who saw 18 honours handed out to winners ranging from the biggest names in the industry.
"Our expert team has worked incredibly hard on the casino management system. This award and the fact that our system is preferred and sought out are proofs of their dedication," Robert Stancu, Regional Sales Manager Romania at CT Gaming, said.
CT Gaming's Casino Management System is designed for gaming locations – from small gaming halls to big casinos, managing slots and live games. It offers a full range of modules and player tracking options, featuring maximised functionality and flexible applicability to a broad spectrum of customers' needs. The system provides complete control over all activities in real-time for slots, live games, and analysis and reporting results.