EGT to Showcase Latest Developments and Top Performers at BEGE Expo 2022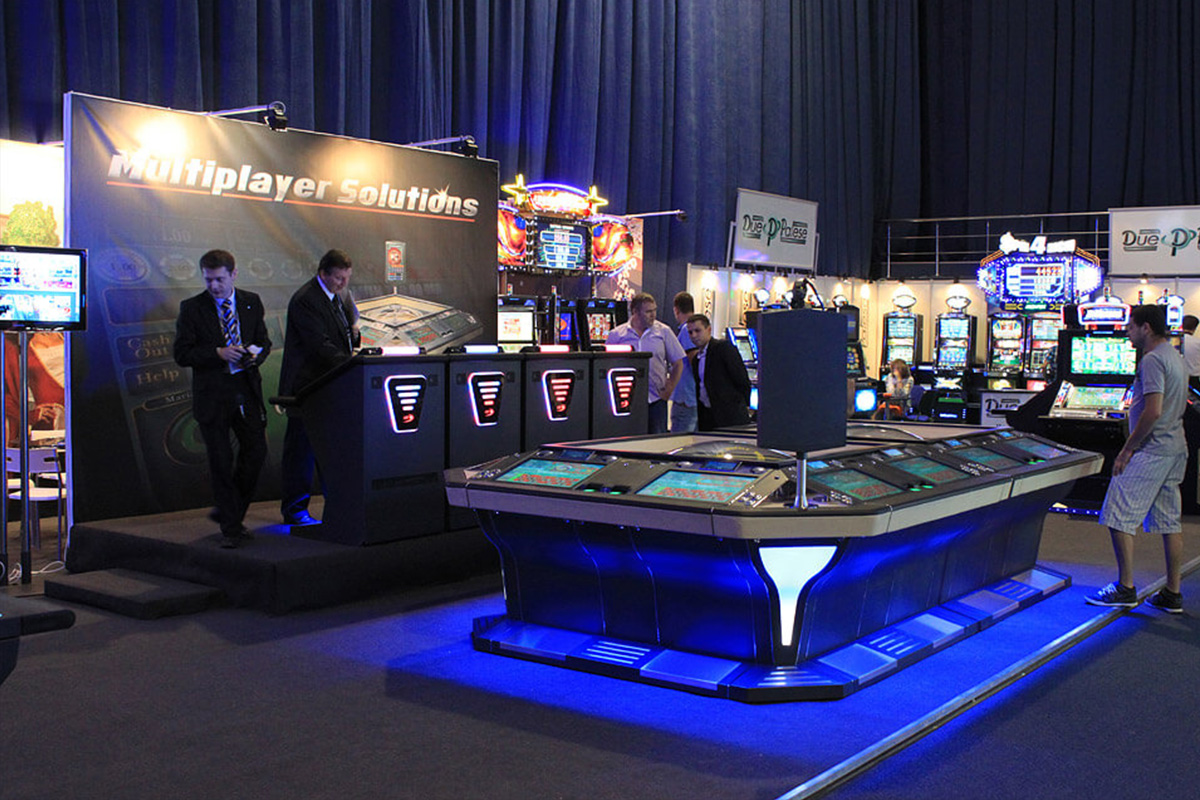 Reading Time:
2
minutes
EGT is all set to showcase its latest developments and top performers at the Balkan Entertainment & Gaming Expo (BEGE) which starts today.
"EGT will be one of the biggest exhibitors and will showcase its latest developments and top performers at a large-scale stylish stand located in hall 4," the company said in a statement.
"The selection of products we have prepared is a guarantee that we will have a memorable performance at this year's edition of the expo," Nadia Popova, VP of Sales & Marketing at EGT, said.
Among the main slot highlights will be EGT's newest series of cabinets General, widely popular among casino operators and players for their elegant yet very ergonomic design. They will be equipped with the multigames of General and Power Series. Blue General HD and Blue Power HD mixes, containing fascinating titles with brand new exciting features and powered by Exciter IV platform, will definitely stand out.
Along with the well-known jackpots Premium Link, Coin Jackpot, Lady's Cards and Sands Princess, at disposal to the visitors of the show will be also EGT's latest highly-potential Cai Fu Tian Jiang, 2 Happy Hits and High Cash, featuring only single games. Bell Link, which already proved itself as one of the best performing products of the company, as well as the multi-level progressive 9 Crystal Bonanza, offering many opportunities for winning and entertainment, will enhance the gaming diversity at the stand.
EGT will also demonstrate the latest additions to its multiplayer portfolio: G 32 T and G 27 T terminals, as well as the roulettes G R6 C and G RS A. The eye-catching outlook and many ergonomic features of the terminals are complemented by their modular construction, allowing many possible configurations and easy integration into roulettes, roulette groups, etc. Among the main advantages of the new roulette G R6 C is its 6 27-inch full HD Touch Screen play stations and 12° monitor angle giving the best player experience. It is also provided with integrated EGT Automatic Roulette Centre unit and the play stations can be linked to additional EGT Automated Roulette. G RS A could be connected to all EGT play stations, it is supplied with HQ live stream camera and offers 16 diamonds for an even more thrilling gaming experience.
EGT's casino management system Spider will show how easy the management of the day-to-day activities of a casino could be with it.
The guests of the exhibition will have the opportunity to enjoy the wide range of iGaming solutions of the subsidiary EGT Digital, including instant and online casino games, jackpots, the all-in-one betting platform X-Nave and the innovative solutions in the sports betting retail technology: the self-service betting terminals.
"We are very happy to be present on BEGE Expo, which is providing us with the chance to support our partners and friends from Bulgaria and the Balkans for another year in a row. I am confident that in addition to solidifying the existing partnerships and starting new ones we will give our customers an unforgettable journey in the past 20 years since the company was founded and together we will celebrate EGT's birthday the best possible way," Ms. Popova said.
IGT Presents Future-Forward, Growth-Driving Solutions at the 11th EL Congress and Trade Show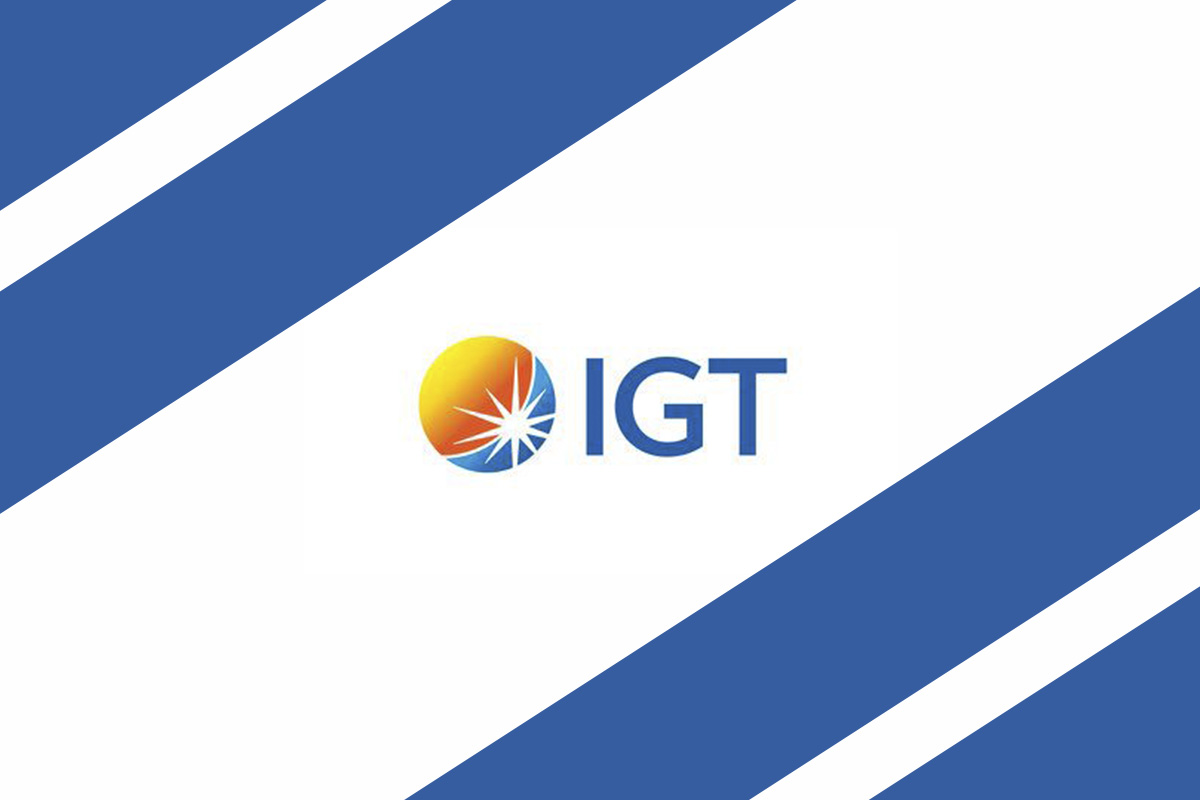 Reading Time:
2
minutes
International Game Technology PLC announced that it will present its impressive portfolio of world-class lottery solutions at the 11th EL Congress and Trade Show, presented by European Lotteries, from June 4-7, in Šibenik, Croatia. In booth 612, IGT will demonstrate its "Future-Forward, Growth-Driven" approach with a full suite of digital tools, exciting new games, and innovative solutions that drive lottery sales and engage the next generation of players.
"The EL Congress and Trade Show is an excellent opportunity for IGT to meet with our European lottery customers and showcase our innovative products that are propelling the industry forward," said Fabio Cairoli, IGT CEO Global Lottery."Among the many highlights at this year's Congress, we will feature our groundbreaking OMNIA omnichannel solution that modernizes the retail environment with digitalized player services. We are very excited about OMNIA and the strength it adds to our broad lineup of growth-driving lottery retail solutions."
EL Congress and Trade Show attendees who explore IGT's booth can experience a variety of sophisticated, innovative products including:
Retail Lottery Solutions: IGT will showcase its high-performing point-of-sale solutions designed to engage lottery players in any retail environment, enabling Connected Play™ experiences as part of its OMNIA™ offering. OMNIA is IGT's integrated lottery solution that converges the retail and digital channels, delivering the industry's first truly player-centric, omnichannel solution.
Instant Ticket Services: Exciting instant ticket presentations on display will include Infinity Instants™, offering an infinite number of possibilities for scratch ticket design, IGT's instant ticket innovations and instant ticket services. Among some of the innovations featured are IGT's GLEAM™ technology that adds brilliant holographic, foil or metallic inks to gain attention at the point of sale, and Color Reveal™, a four-part color process marking system that creates stunning artwork over extended gameplay areas.
iLottery: IGT's iLottery offering includes flexible products and an engaging eInstants portfolio backed by dedicated iLottery expert services. IGT's compelling eInstants content, including its award-winning progressive games, along with omnichannel and licensed brands, will be available for visitors to play on a giant touchscreen. IGT will also feature its end-to-end, cloud-based iLottery platform, market-leading Player Data Platform and its feature-rich player portal and mobile app.
IGT will also participate in several EL Congress presentations and panel discussions including:
Fabio Cairoli, IGT CEO Global Lottery, will participate in the CEO Discussion Panel on June 6.
Sharon Duncalf, IGT Vice President of Market Insights and Account Planning, will present "Looking Forward to the Future of Lottery: Driving Sustainable Growth Together" along with IGT customers on June 5.
Stefania Colombo, IGT Director of Global Sustainability, will participate in the breakout session, "Lotteries and the Planet," on June 6.
Laura Feliziani, IGT Lottery S.p.A. Brand Content & Consumer Engagement, will participate in the breakout session panel discussion, "Fight for Attention: Examples of creative media from the lottery world to break through the clutter," on June 6.
Giuseppe Pelle, IGT Lottery S.p.A. Institutional Relations Manager, will participate in the breakout session, "Fighting Illegal Gambling," on June 6.
Delash Patel, IGT Senior Director Product Management, will participate in a panel discussion on security and integrity issues regarding electronic draws during the "Artificial Intelligence & Draw Integrity" breakout session on June 6.
Skilrock Technologies to Exhibit at the 11th EL Congress 2023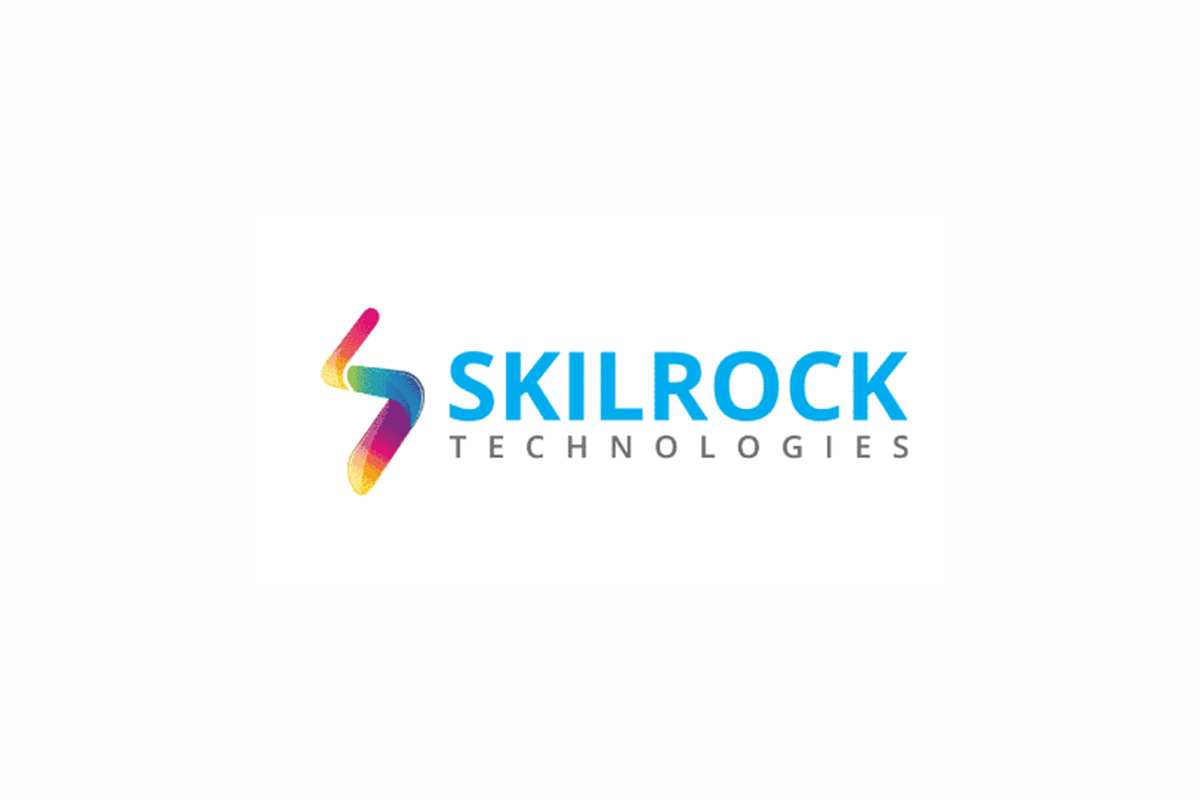 Reading Time:
< 1
minute
Skilrock Technologies, a leading provider of lottery and gaming solutions, has announced its participation in the 11th EL Congress 2023 at Šibenik, Croatia, from June 4 to June 7, 2023. At booth number 204, Skilrock will showcase its latest portfolio of cutting-edge solutions that will appeal to operators seeking new and exciting ways to engage and excite players.
The EL Congress 2023 will focus on the latest developments in the lottery sector, and it is an ideal event for industry professionals to meet colleagues and friends from around the world.
At the exhibition, the spotlight will be on Skilrock's recently launched solution, "Scan-n-Play," which is part of its suite of offerings for Instant Game Solutions. "Scan-n-Play" is a retail lottery offering that provides seamless online gameplay without the need for player registration. It expands the range of retail offerings by enabling online gameplay at traditional retail lottery outlets.
Along with Instant games, there will be a focus on Skilrock's range of e-instant and scratch lottery games, available in a variety of languages, including Spanish, Portuguese and English. These games will be showcased to highlight their popularity among players, making them an essential addition to any operator's portfolio.
"We invite all visitors to booth 204 to experience the future of lotteries at the 11th EL Congress 2023. Skilrock Technologies is proud to showcase our innovative solutions that redefine the industry. Join us to experience firsthand how our cutting-edge portfolio can revolutionize player engagement and boost profits," Sujit Lahiry, Executive Director and CEO of Skilrock Technologies, said.
Wazdan further strengthens Bulgarian presence with WINBET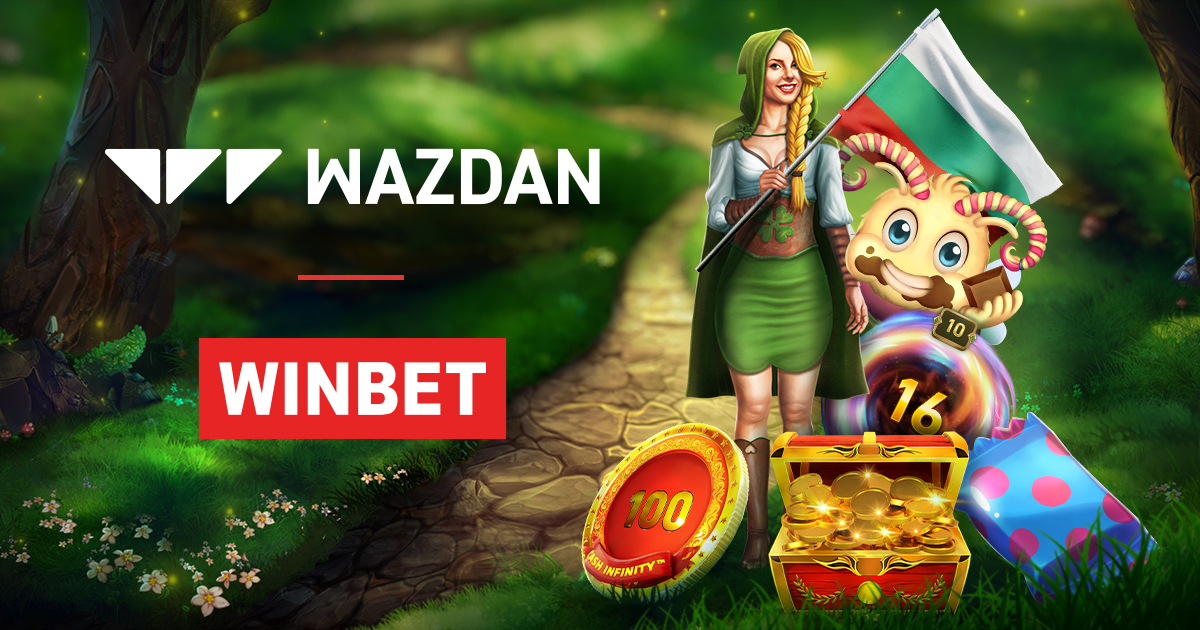 Reading Time:
< 1
minute
Wazdan, the innovative games provider, is further expanding its presence in Bulgaria after signing a partnership with WINBET, one of the country's largest operators.
The agreement sees Wazdan continue to make impressive strides in the Bulgarian market, developing esteemed games that continue to entertain players across several different demographics.
A total of 30 of the provider's games will go live on WINBET, including the player-favourite titles like 9 Coins™, Magic Spins™ and Larry the Leprechaun.
It marks the sixth partnership for Wazdan in the Bulgarian market, following recent agreements with INBET, 8888.bg, Sesame, Alphawin and Palms Bet, and is a testament to its steadfast goal of strengthening its foothold worldwide.
Recognised as one of Bulgaria's most popular online casinos, WINBET – established in 2015 – offers some 1500 slot games and LIVE casino tables with the largest offering of jackpot systems in the country, alongside  vast selection of sports betting and markets in  more than 30 sports. The operator was among the first in the country to integrate deposit methods with mobile phone carriers for accessibility and ease.
Michal Imiolek, Chief Executive Officer at Wazdan, said: "Wazdan continues to take Bulgaria by storm, and we're thrilled to be reaching even more players with WINBET, a fantastic operator with a large, dedicated player base.
"Our games have so far been embraced by Bulgarian customers and with even more people able to discover our innovative, acclaimed games, we're excited to see the reception!"
Victor Perenovski, Operations Director at WINBET Online, said: "We are confident that WINBET will greatly enhance the gaming experience for its customers with the addition of Wazdan's established base of popular games.
"We are sure that with this partnership we will further expand our positions on the market and will also enrich our consumer offering."