Mindway AI welcomes Britt Boeskov as new board member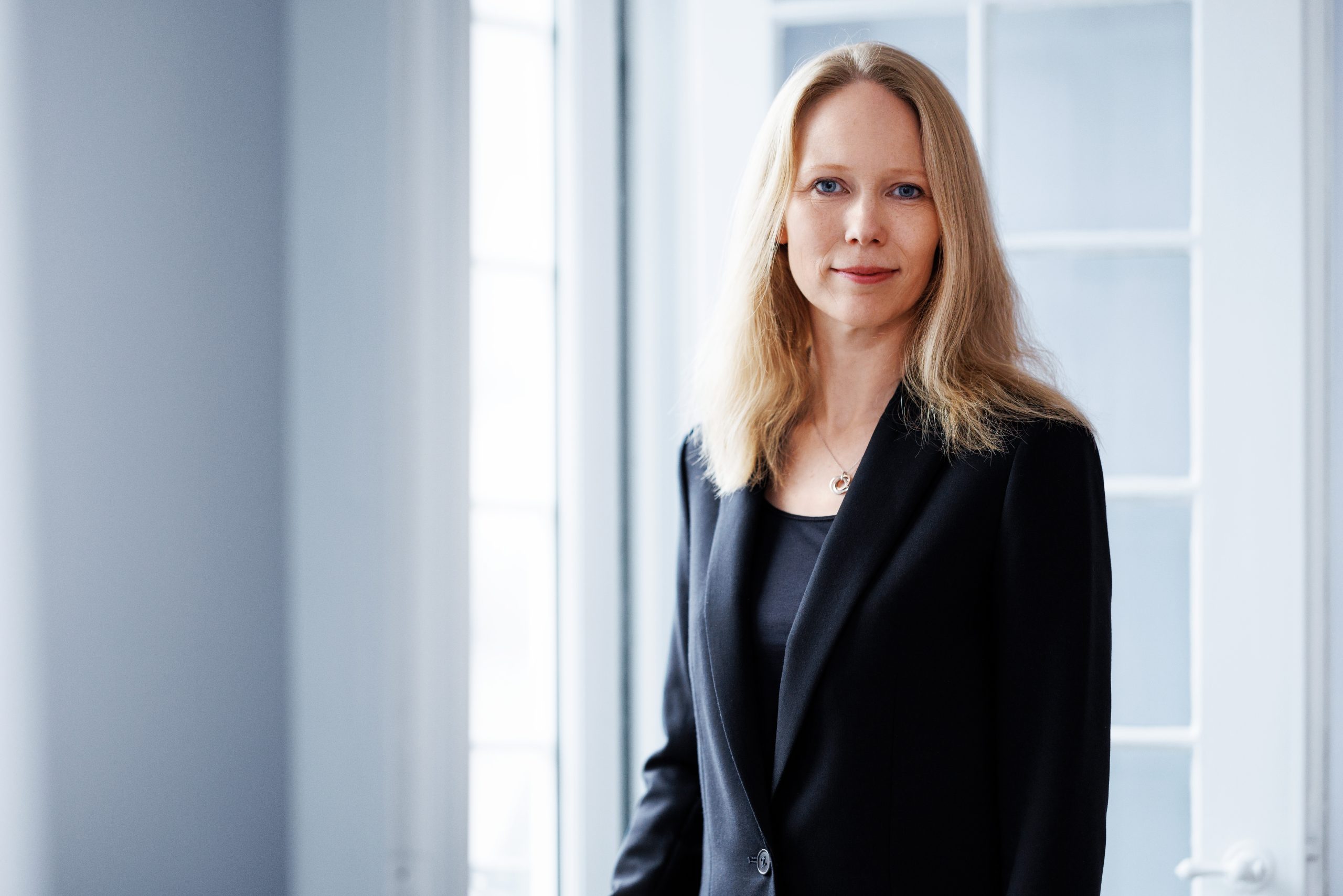 Reading Time:
2
minutes
Safer gambling solution provider Mindway AI adds strong strategic competencies and operator experience to its Board of Directors.
Award-winning Danish software company Mindway AI welcomes advisor and professional board member Britt Boeskov to their Board of Directors. Boeskov has a long, impressive track record of leadership roles at Kindred and Better Collective, and Mindway AI's new board member hereby brings strong strategic competencies to the company as it continues its international growth journey.
"We are very pleased that Britt Boeskov has joined Mindway AI's Board of Directors. Her deep experience from the industry, not least her 17 years at Kindred Group in various leadership roles, is a huge asset for Mindway AI as we continue to develop and grow our business. In 2023, we will be expanding our organization and growing our markets both inside and outside of Europe, and we will furthermore be focused on strengthening our industry partnerships. Britt Boeskov will no doubt be a valued advisor in this process," says Rasmus Kjaergaard, CEO of Mindway AI.
Mindway AI's Board of Directors now consists of Chairman of the board and Better Collective CFO Flemming Pedersen; Mindway AI founder and Professor Kim Mouridsen; former Director General at the Danish Gambling Authority Birgitte Sand from Birgitte Sand & Associates; independent iGaming consultant and founder of B2B communities such as Gaming in Holland Willem van Oort; and its latest member Britt Boeskov.
"I'm excited to join Mindway AI's Board of Directors and offer my experience with strategy and sustainable gambling implementation from my many years in the industry. The sustainable gambling agenda is really important to me personally, and I'm a firm believer in the power of data and technology for prevention, detection and intervention purposes. I've seen firsthand how many resources it takes for operators to build and maintain detection systems of their own, so I see great potential in Mindway AI's innovative solutions as effective tools for the industry in their safer gambling efforts", says Britt Boeskov.
Britt Boeskov is an independent advisor and professional board member. Her last corporate role was as SVP for Strategy at Better Collective, and she previously spent 17 years at Kindred Group in various executive roles. Boeskov holds a master's degree from Copenhagen Business School in Intercultural communication and management and lives in Copenhagen, Denmark.
New Metaverse Game Star Life by iCandy's Flying Sheep Receives German Government Funding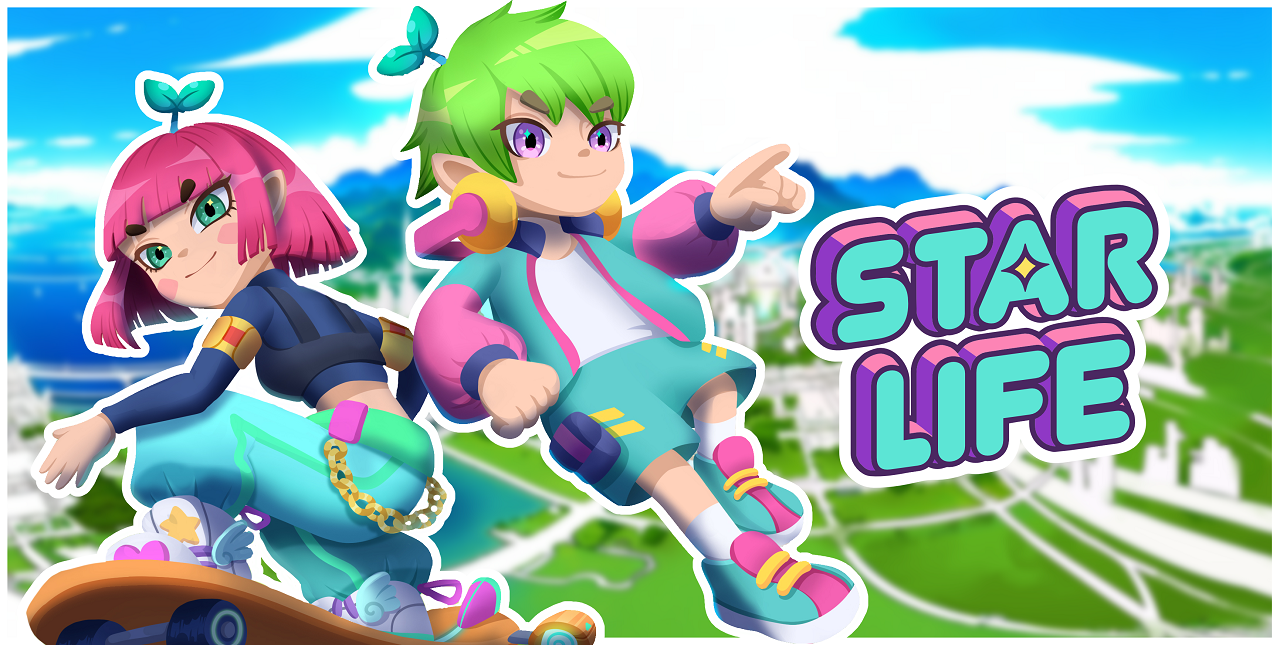 Reading Time:
2
minutes
Flying Sheep Studios, a subsidiary of iCandy Interactive, an Australian-listed international games studio, is proud to announce it is developing Star Life, a social massively multiplayer online (MMO) game focused on cooperation, and community-driven experiences that will prioritise socialising and being the party and event part of the metaverse, eventually hosting events and concerts.
iCandy Interactive has an international footprint of having other video games studios across Asia (Singapore, Malaysia, Thailand, Indonesia) and Flying Sheep Studios is its first major investment made in Europe.
The German Federal Ministry for Economic Affairs and Climate Action has agreed to support the development of Star Life with a generous funding of approximately EUR 1.1 million (approximately USD 1.2 million). Flying Sheep Studios, known for its expertise in HTML5 web-based game development, is utilizing its skills to create a sophisticated web-based metaverse game.
High-Availability Metaverse
One of the key features of Star Life is its high accessibility, making it conveniently playable from any browser on any device without needing downloads, installations, or high-end technology.
Players can start entering the Star Life metaverse with just one click via a web browser on both desktop and mobile devices. The game also prioritizes diversity, offering players various options for character creation, shopping, and community-driven events, such as concerts and exhibitions.
In addition, Star Life will incorporate optional blockchain-enabled items, or NFTs, giving players more ownership and agency over their virtual belongings. These belongings can be transferred and used on different platforms, making the process streamlined and convenient. Star Life will be a free-to-play game available to everyone.
"We are grateful to the German Federal Ministry for Economic Affairs and Climate Action for their support and trust in our project. This funding demonstrates the federal budget for video games working as intended, fostering the development of cutting-edge technical know-how 'made in Germany' and creating and securing jobs," says Thomas Rössig, Founder and Managing Director of Flying Sheep Studios.
Addition of Senior European Industry Talent
For the development of this groundbreaking project, Flying Sheep has also hired additional talent, including four industry veterans:

Renke Bahlmann – Lead Game Designer
With 12 years of experience working on browser games for industry leaders such as Bigpoint, game development allrounder and media technology expert Renke Bahlmann is the perfect fit for the position of Lead Game Designer. He will guide the team in creating a highly engaging game experience.

Frank Reitberger – Lead 3D Developer
Flying Sheep's new Lead 3D Developer Frank Reitberger is renowned for his work as a Designer and Programmer. In the past two decades, he has worked for well-known brands and customers such as Porsche, IBM, and Activision Blizzard.
Daniel Schemann – Head of Back-End Development
Cultivating his passion for multiplayer experiences in the early days of MUDs, Daniel Schemann founded his studio Silent Future in the early 2000s and would later work on free-to-play MMO Earthrise. In his new position as Head of Back-End Development at Flying Sheep, he will create the foundation for the multiplayer experience of Star Life.
Nina Kiel – Head of Diversity & Inclusion
As one of Germany's foremost game diversity experts, Nina Kiel has worked in various industry-related fields such as games journalism, game development, game event management, game studies and media education for over a decade, and published several books. Now they've joined Flying Sheep as Head of Diversity & Inclusion to support the studio in making diversity and
inclusion a key part of their endeavors.
IRINA RUF IS NEW MANAGING DIRECTOR AT MERKUR CASINO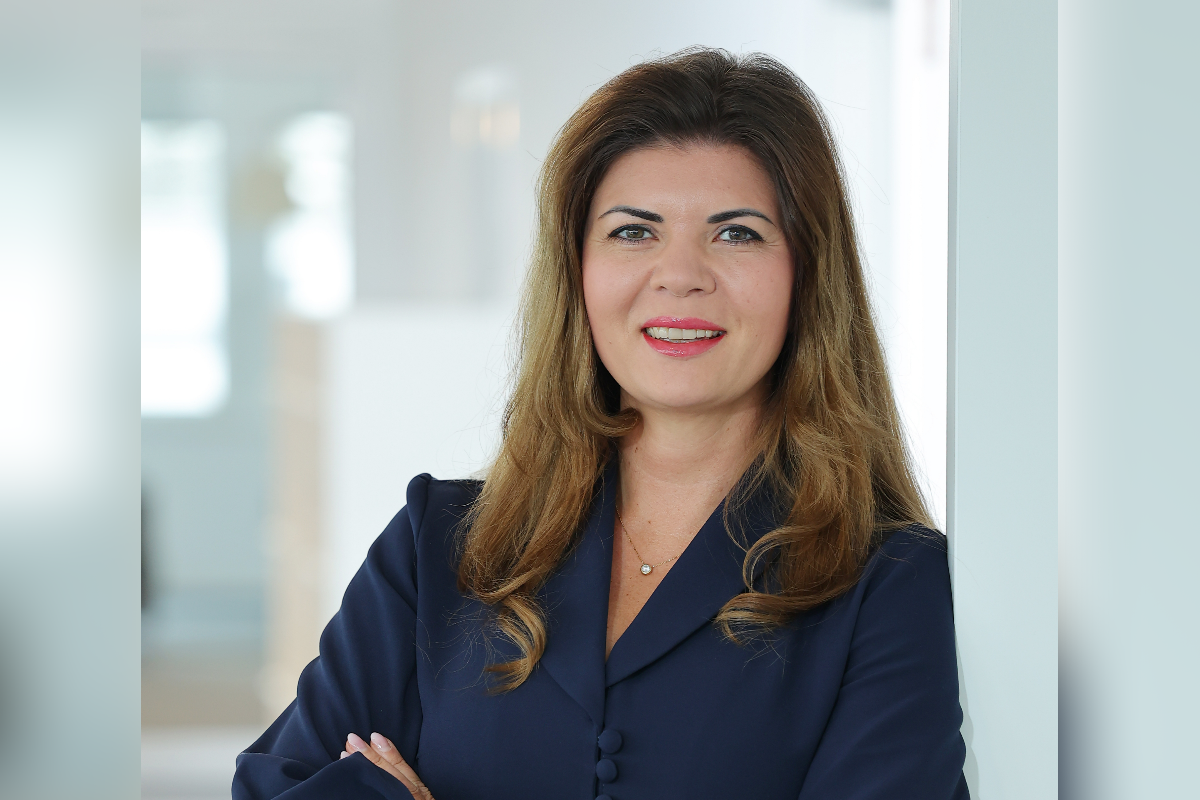 Reading Time:
< 1
minute
Gauselmann subsidiary with new management line-up
With immediate effect, Irina Ruf has assumed the role of Managing Director International at Merkur Casino GmbH. The subsidiary of the Eastern Westphalian Gauselmann Group operates around 800 arcades in Germany and across Europe. As new managing director, Irina Ruf is responsible for securing and growing the existing markets as well as for driving forward new acquisitions in the international arena. Ruf is thus stepping into the shoes of Stefan Bruns, who will in future represent the Sports Betting and Online Gaming business segment on the Management Board of the Gauselmann Group.
"We are delighted that in Irina Ruf we have been able to win a new managing director with extensive expertise and experience in particular in international operations," explains Dieter Kuhlmann, Gauselmann Group Management Board member with responsibility for Gaming Operations. Hailing from Bremen, Irina Ruf looks back on an almost 15-year career within the Group, most recently as Executive Operations Director International at Merkur Casino GmbH. "Based on her wide-ranging career path to date, Ms Ruf brings to the job all the prerequisites to successfully continue and expand Merkur Casino's international business activities," Kuhlmann adds.
For her part, Irina Ruf is also ready to embrace the challenges that the position of managing director brings with it: "I am looking forward to developing new geographical markets and implementing exciting projects together with my team. One particular focus will be on developing the online markets." The new head of Merkur Casino has ambitious plans: "Our goal is to maintain Merkur Casino International's strong position and to confidently rise to the ever-growing demands," Ruf concludes.
Gauselmann Group Appoints Stefan Bruns as Management Board Member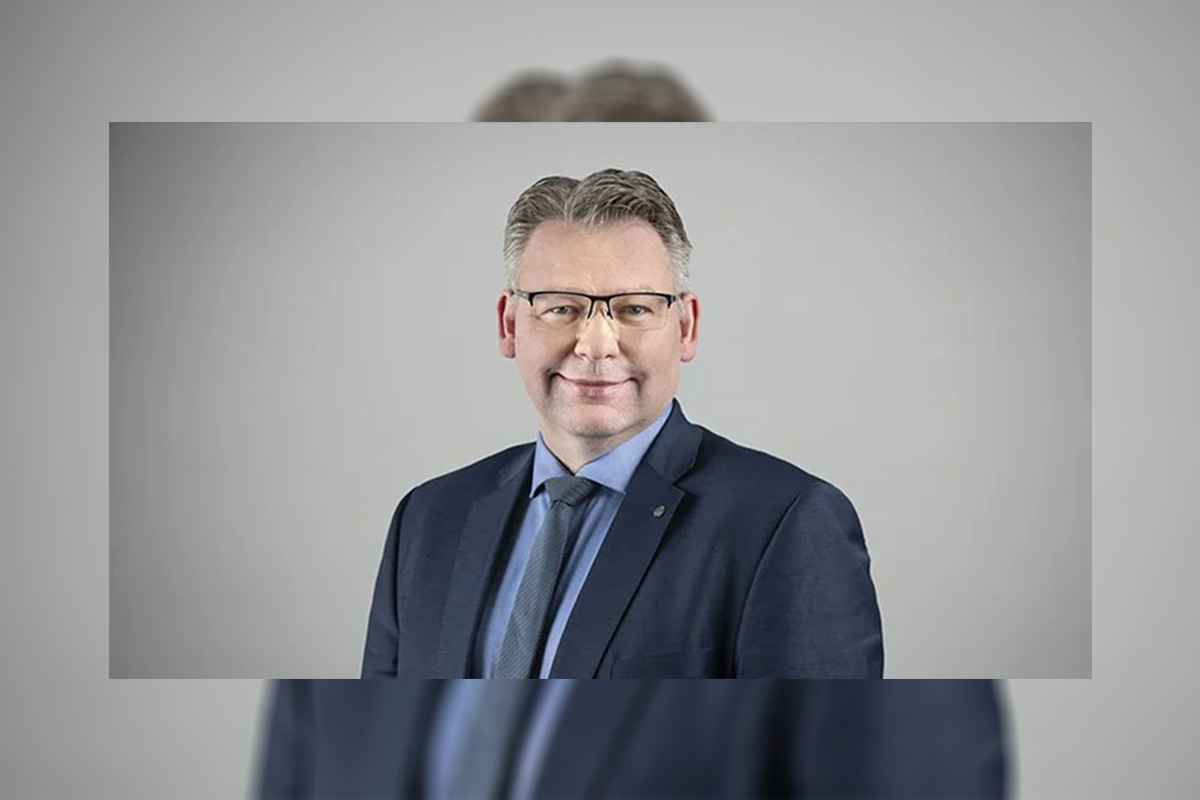 Reading Time:
2
minutes
Gauselmann Group has announced the appointment Stefan Bruns as Management Board Member responsible for Sports Betting & Online Gaming. Bruns will assume his new role with the company effective from April 1, 2023.
The tasks of the newly created Management Board position include strengthening the land-based and online sports betting offering, strategic expansion of virtual slot gaming and advancing the internationalisation of these two areas of activity.
"I am delighted to welcome Stefan Bruns, who has held management positions in the company for nine years, as a new member of the Management Board. His experience and expertise are excellent prerequisites for successfully managing the newly created Sports Betting & Online Gaming business segment. Sports betting and online gaming are promising prospective markets in which Mr Bruns will further grow and strengthen our business activities. I wish him a lucky hand and every success in carrying out his important and responsible tasks," said Paul Gauselmann, company founder and Chairman of the Management Board.
Stefan Bruns studied Economics at Osnabrück University, majoring in production, marketing and information systems for business. Following his studies, the business administration graduate headed up Marketing, Training and CAD Sales at the software provider 2020 Technologies before being appointed Management Board Chairman of I2S Business AG in 2002. Two years later, he made a career move to Harting Systems in Espelkamp, where he served as Managing Director for ten years.
Stefan Bruns started his career with the Gauselmann Group on 1 April 2014. After holding various management positions at the adp Merkur subsidiary, he was appointed to the management of the fellow subsidiary Merkur Casino in February 2017. This position came with responsibility for all of Merkur Casino's international activities – including operation of more than 450 gaming arcades as well as online and live game casinos in other European countries with over 4800 employees. In future, this task will fall to Irina Ruf, who has held the position of Executive Operations Director International at Merkur Casino for the past several years.
"I would like to express my thanks for the trust placed in me and I look forward to tackling the challenging tasks that lie ahead. The focus will be on the strategic expansion of the online and land-based sports betting offerings as well as on consolidating all worldwide online gaming activities. Our goal is to create sustainable structures and products in order to consistently expand our market shares in the sports betting and online gaming markets and to successfully position the Merkur brand for the long term," said Stefan Bruns.