Twain Sport continues European expansion with STS partnership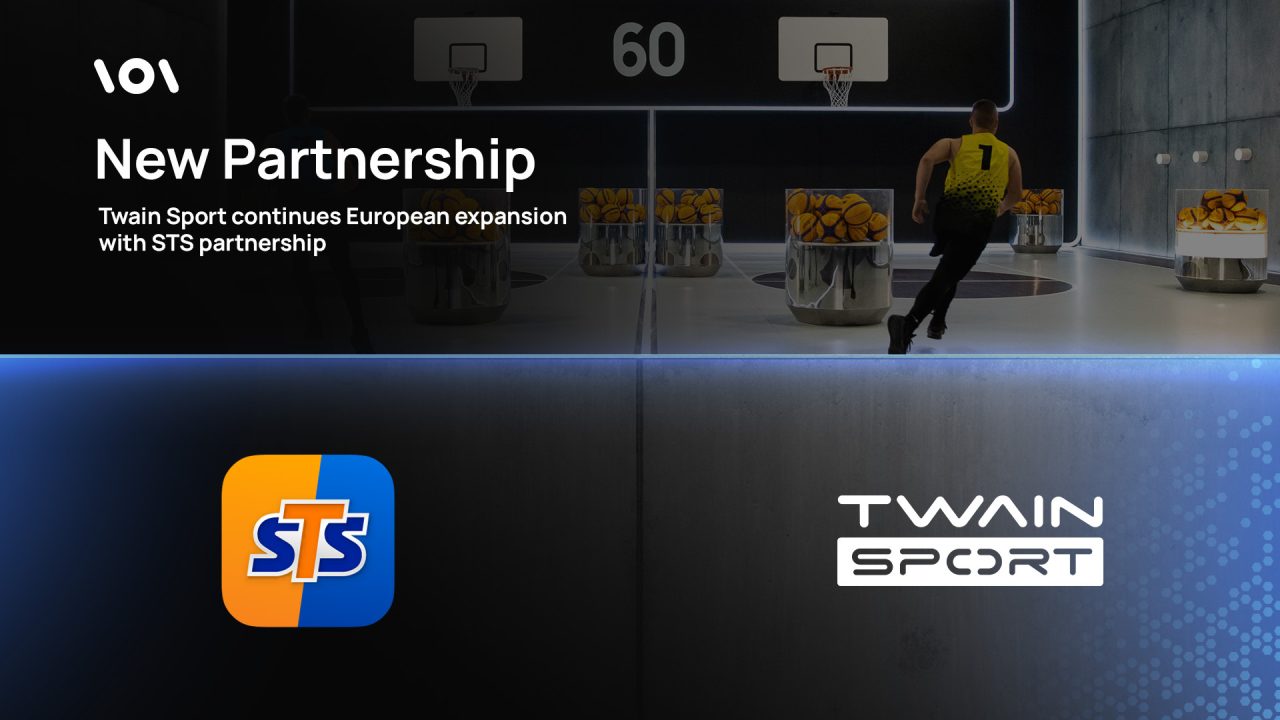 Reading Time:
2
minutes
Twain Sport, the newly launched live sport vertical from the Hybrid Sports League and BetGames, has expanded its reach across Europe following an agreement with the leading Central and Eastern European brand, STS.
The partnership grants STS exclusive access to Twain Sport's revolutionary hybrid sports product including its hugely successful launch game, T-basket, in the Polish market, adding to an impressive portfolio which includes sportsbook, virtual sports as well as a wide range of esports betting.
Due to its dynamic development over the last few years, STS has increased its revenue over 10-times and has more than 400 betting shops in Poland and offices located in Katowice, Warsaw, Prague and Malta.
With plans for further geographic expansion, the high-frequency entertainment popular with next-gen players is set to meet the increased demand for live sport products, servicing over one million customers in the region.
Twain Sport's initial offering, T-Basket, delivers head-to-head basketball tournaments every hour, with a match every three minutes, totalling 6300 matches monthly, and has enjoyed great success across the global markets it has already launched in.
In addition, the deal includes exclusivity for Twain Sport's highly anticipated, T-kick which is set to release in February 2023 and delivers the same exciting head-to-head tournament format but uses football as its inspiration.
Commenting on the deal, BetGames' CEO, Andreas Koeberl said: "We're extremely proud of the progress Twain Sport has made since the debut launch in June 2022. Watching the growth in popularity of T-basket amongst players has been great to see, and now partnering with STS we can bring that experience to over a million players in Poland.
"The potential of this partnership is significant and as STS becomes another of our highly valuable partners, we are delighted to award it exclusive Polish rights to both T-basket and our exciting upcoming release T-kick – two ground-breaking hybrid sports that we're sure will perform strongly." 
Mateusz Juroszek, owner and CEO at STS said:"STS is not only the largest Polish bookmaker, but we are also one of the biggest technology and data-driven companies in the iGaming industry. One of our advantages is our own technology and the ability to easily implement the most attractive tools from the best suppliers. We are constantly improving the customer journey at STS, and in-play odds, powered by Genius Sports will be a pillar of this.
"We are delighted to be partnering with BetGames and to be able to offer our loyal customers access to the first of their kind hybrid sport products they are producing. I have no doubt that T-basket and the upcoming T-kick will be a huge hit amongst players in Poland."
Twain Sport delivers a similar sporting schedule to Esports and Virtual Sports and offers best-in-class integrity measures using Sportradar's Fraud Detection System. This sits alongside stringent anti-match fixing protocols, providing operator partners with the world's very best protection.
LOTTO24 publishes Winners' Report 2022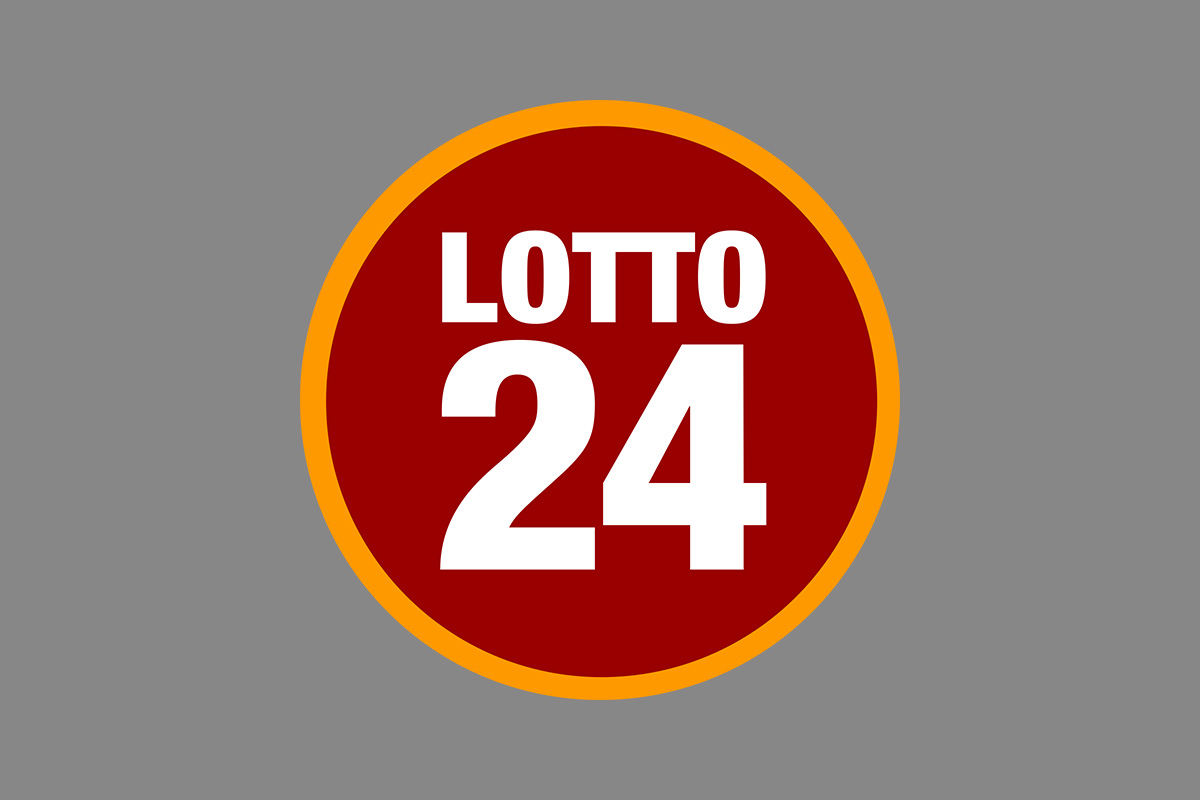 Reading Time:
< 1
minute
More than 316 million euros in winnings paid out

Over one million winners
Most winners on Eurojackpot

Most successful lottery club makes 15 players millionaires
Every day, millions of people dream of winning the lottery. LOTTO24 today announces for how many players this dream came true in 2022. Last year, the online market leader paid out a record winning amount of EUR 316,961,160 to a total of almost 1.2 million winners. Most of the winners came from North Rhine-Westphalia, Bavaria and Baden-Württemberg.
Eurojackpot: Winners' Factory
The Eurojackpot created the highest winnings last year: LOTTO24 players won a total of EUR 214,205,756 in this lottery. LOTTO 6aus49 is in second place with total winnings of EUR 74,201,830, while the additional lottery Spiel 77 is in third place with total winnings of EUR 11,219,463.
Lottery clubs: Winning more together
Among last year's biggest winners were players of the LOTTO24 lottery clubs. In May 2022, a lottery club from North Rhine-Westphalia won over 110 million euros, not only making 15 people millionaires, but also having the biggest lottery win in the history of the Federal Republic of Germany up to that date. The players won 6.9 million euros per share – and one player with two shares even won double that amount.
"As the market leader for online lotteries, it is our job to make people dream," says Helmut Becker, CEO of ZEAL, the holding company of LOTTO24 AG. "We are pleased and proud to have accompanied so many of our customers in fulfilling their dreams last year and keep our fingers crossed for all players in the new year."
Slovakia: Greater protection for youth and at-risk groups thanks to responsible advertising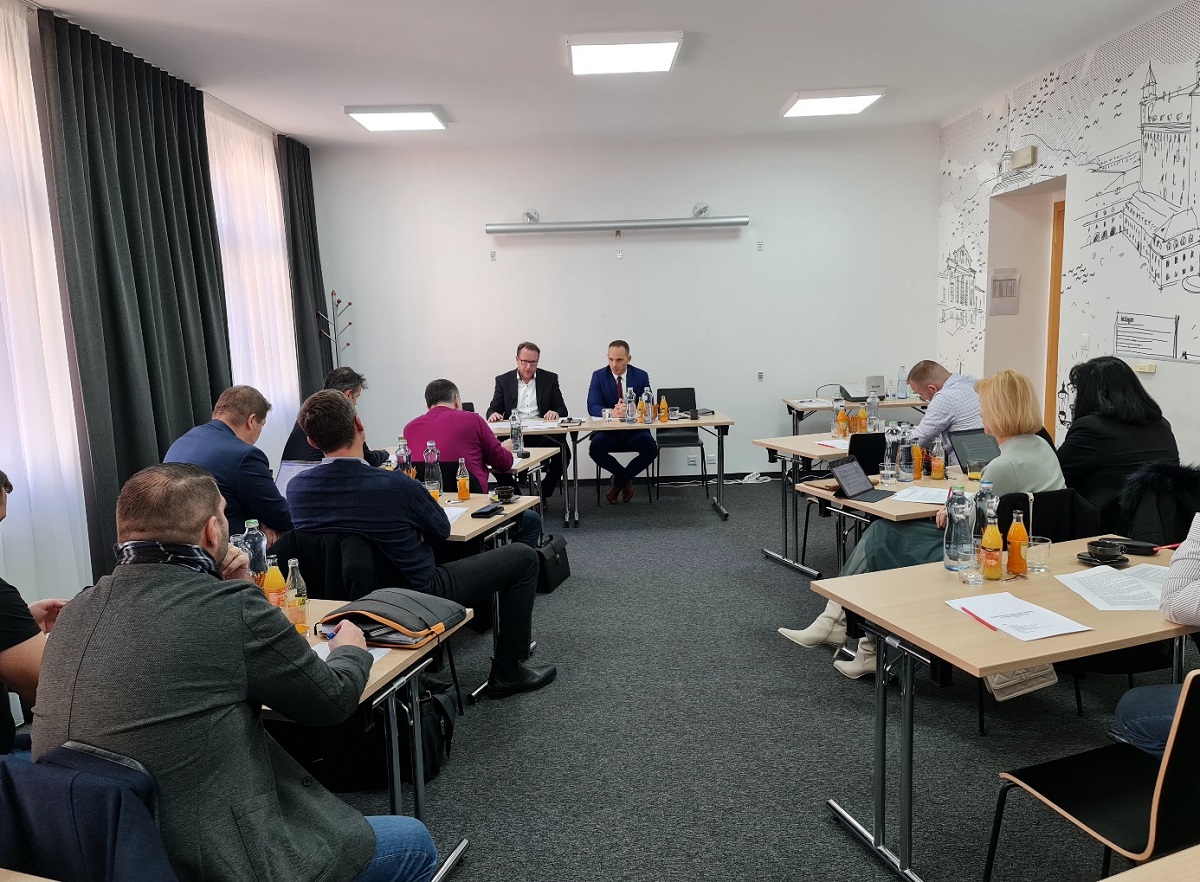 Reading Time:
2
minutes
Based on agreement between gambling operators and The Gambling Regulatory Authority (URHH), Code of Responsible Advertising was adopted and came into force on 1st of January 2023.
Although most gambling ads are created with the intention of targeting adults, young people and vulnerable populations are more and more exposed to aggressive advertising. "Our interest is that gambling represents a safe source of entertainment, and these will be a legally predictable environment for operators and consumers alike. That is why I am pleased that together we have succeeded in adopting a document that defines clear advertising standards, which will help to increase the protection of at-risk groups and youth." said Director General URHH David Lenčéš.
Slovakia's Gambling Regulatory Authority prepared the Concept of Responsible Advertising, which became the basis for adoption of the new document.
The aim of the document is to ensure greater protection for minors and vulnerable populations through the compliance of the new self-regulatory mechanisms by operators in gambling advertising.
The new guidelines contain set of advertising gaming standards promoted in the Slovak Republic, to which can be voluntarily subscribe all legal gambling operators can be voluntarily subscribed as well as other stakeholders in the media industry, who promote gambling.
"I hope that these rules will be an important starting point for further discussions on how to responsibly face the gambling challenges. Our common goal should be to promote a strong and modern regulatory framework that will be provide protection for at-risk groups and the youth." said David Lenčéš.
Any legal gambling operators or other stakeholders in the media industry promoted gambling may voluntarily subscribe to Code of Responsible Advertising with declaration signed up a statutory representative.
So far, 36 operators have signed up to the Code of Responsible Advertising, which represents more than 80 % of the gambling market in the Slovak Republic.
The latest version of the document and the current list of entities that have signed up to the Code, can be found on the website of the Gambling Authority from January 1st 2023.
Neccton partners with Germany's first online slot provider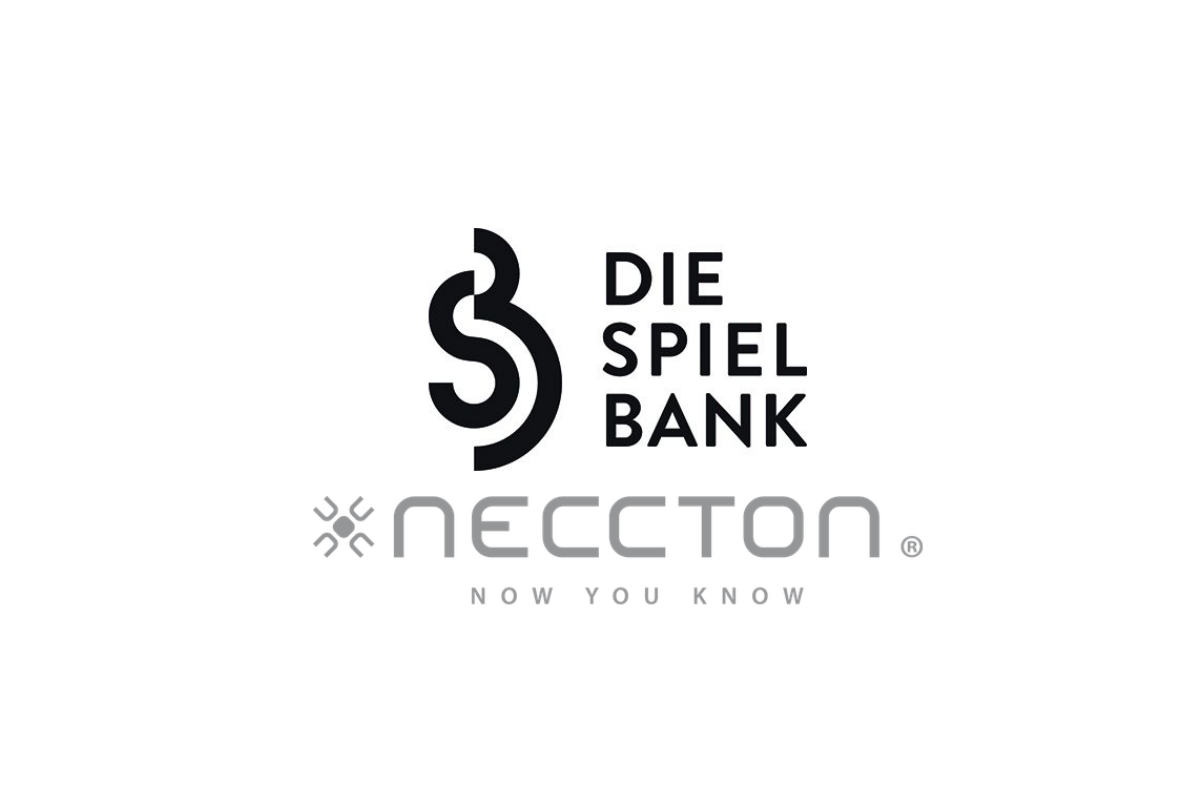 Reading Time:
2
minutes
Responsible gambling software experts bring the power of mentor to players of Die-Spielbank.de, the first state-owned operator of virtual slots within Germany
Market-leading compliance software experts Neccton have landed another major partner in Germany, with Sächsische Spielbanken-GmbH & Co. KG. Their online slots product went live in January 2023 under Die-Spielbank.de.
As the first state provider allowed to run virtual slot games with real-money prizes, the operator has attracted a lot of attention; therefore the company has acted wisely when it comes to player protection, adopting Neccton's mentor software as its RG and AML solution.
Neccton's success in Germany's burgeoning online gaming market is both a testament to the company's background in RG research, and the industry's forward-thinking approach to player protection.
Neccton's software was developed as a result of over 15 years of academic research by Dr Michael Auer, company director and head of development. Dr Auer is regarded as one of the world's leading lights in academic RG research, and mentor is the very fruit of his work. Dr Auer's research is also commonly cited by regulatory bodies in operator guidelines.
As a result, Die-Spielbank.de players are now protected by mentor's AI-driven real-time data analysis, which tracks possible problematic gambling behaviour and works to help both players and operators to identify potential issues early. The tool recognises triggers such as a significant increase in deposit frequency, and alerts the operator and directly contacts the player, helping the end user make better-informed decisions.
mentor also includes modules for Fraud, AML and a CRM so Neccton's customers can solve many issues with a single supplier.
Dr Auer said of the new partnership: "It speaks volumes that so many operators in this new market have opted to work with us for their player protection and more. Working with us means that player issues can be detected early – but also, my research has shown that players who gamble responsibly are more loyal, and their customer lifetime is significantly longer. It truly makes financial sense for operators to protect their players, and that is precisely what we do to everyone's benefit."
Kurt Böhm, Head of Online Casino Operations, is very confident about this partnership: "Neccton's mentor software is well known and proven within the iGaming industry. Therefore we trust the software and are delighted about the partnership with Neccton. We are looking forward working closely with Dr Michael Auer and the whole Neccton team."