Superbet Group announces a strategic partnership with OKTO to provide omnichannel digital payment experiences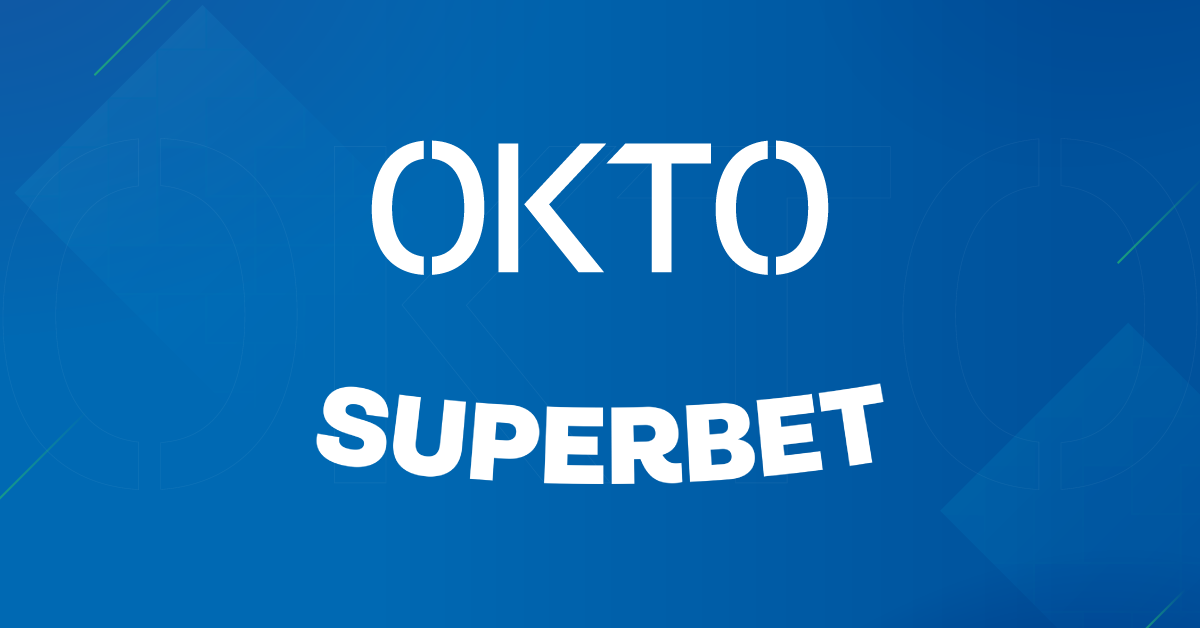 Reading Time:
3
minutes
Superbet Group, the leading sports betting operator in Romania and one of the fastest growing betting companies in Central and Eastern Europe, announces a strategic partnership with OKTO, adopting the omnichannel payment technology of the fintech provider.
The unified payment platform has been activated in Superbet's retail and online channels, creating digital payment experiences across multiple touchpoints for Superbet customers. In particular, the OKTO.WALLET solution is now available in all Self-Service Betting Terminals of the Superbet network, across over 1,000 points of sale nationwide, while the cashless solution will be extended in Electronic Gaming Machines supporting the group's digitalization strategy to enable a safe, secure, and convenient experience via an advanced digital payment service.
Ciprian Lazăr, Director for Romania Retail & Multichannel Operations at Superbet Group expresses the importance of the partnership: "We are a company with global growth ambitions that pays close attention to its customers' demands but also to the latest technological developments. OKTO is widely recognized as the market-leading digital payment provider. It offers complementary solutions to Superbet's digital strategy that are in line with the group's efforts on responsible gaming and compliance with all legal provisions imposed by market regulators in countries where our group and its brands are active."
In addition, Superbet online gets quick and easy access to the OKTO.CASH e-Voucher cash payments solution via the integration of the OKTO unified platform with Nuvei's alternative payment methods (APMs). iGaming customers of Superbet are now able to load their iGaming account with cash in a convenient, streamlined, zero-hassle way, using OKTO's collaborating network of over 25,000 points-of-sale in Romania.
Luca Giancola, Head of Antifraud, Payments & Risk Payments at Superbet Group, focuses on the benefits of alternative payment methods: "Innovation is in our DNA, and it is important to work with solutions that are coming from people who understand the intricacies of the gaming industry and who use advanced technology to deliver the very best payment solutions to our customers.
Our strategy is in line with the one of OKTO and there is a shared commitment to invest in the delivery of the best possible experience at every stage and channel of the customer journey."
In turn, Simon Dorsen, OKTO's Chief Commercial Officer, states: "Our partnership with Superbet is fully aligned with our mission not only to digitalize the physical payment experience as demanded by modern consumers, but also to provide users with the ability to transact across several touchpoints and channels seamlessly, in a secure manner via a unified payment experience."
Referring to this new partnership, which satisfies both the compliance as well as the safer gaming requirements of industry regulators, Dorsen also acknowledges that it represents a powerful endorsement from a brand whose vision is being backed by one of the world's largest private equity funds, Blackstone Group.
"OKTO is both proud and delighted to be partnering with the Superbet brand, which is among the most technologically advanced and ambitious sports betting operators in Europe. Also, Romania is a strategic market for our company, and we seek to continue investing in our local presence" adds OKTO's commercial business leader.
In 2019, with the entry of the American investment fund Blackstone into the shareholding of the Superbet group, technology has become a vector of exponential growth for the Romanian company which aims to access international markets that have a strong regulatory framework for the betting & gaming industry.
Overall, the partnership between Superbet Group and OKTO represents a firm confirmation of the digitalization strategy, which will cover all areas of the business, and an important step in the creation of an omnichannel model that will continue to offer clients a unique, high-quality experience, both in retail and digital.
The importance of reg-tech for new market expansion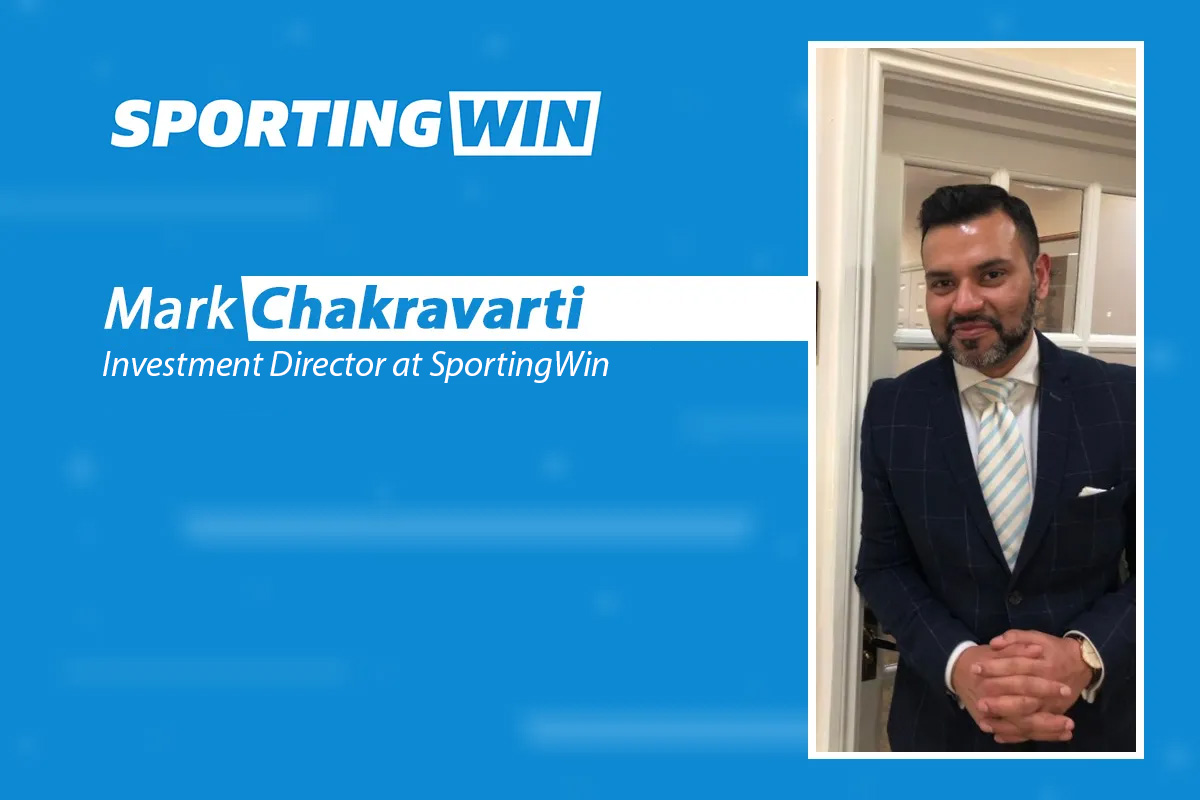 Reading Time:
4
minutes
Mark Chakravarti, Investment Director at SportingWin, talks about the operator's experience of securing a licence in Bulgaria and how it will now use its in-house regulatory platform to enter additional European markets  
I would argue that a proprietary regulatory platform is the most important thing for operators looking to drive European market expansion.  Without a modern, agile platform that provides the insight that regulators require, licence applications will be drawn out for months and even years.
At SportingWin, we came to learn this the hard way.
When we started the business back in 2019, we identified Bulgaria as being a market of huge potential and one that we were keen to make our debut. Based on our assessment, AGR would hit 20% a year for the next five years, leading to a market value of €500m per year.
We then set about compiling the legal paperwork required by the National Revenue Agency for the licence application – this was a significant task in its own right, but we would soon learn that this was just the very start of the process.
The Bulgarian regulator is one of the most stringent in the world, which of course is a good thing. It ensures that the operators that do secure approval to enter the market are of the highest calibre especially when it comes to responsible gambling.
Under its requirements, operators must be able to deliver certain insights and information to the regulator in real time and this in turn requires a powerful, agile regulatory platform. Ultimately, we took the decision to develop this technology in-house.
While this was the right course of action, it significantly slowed down our licence application process while the regulator and our in-house development team worked together to ensure that it was fully compliant with its requirements.
We eventually reached the point where the National Revenue Agency was happy with the paperwork we submitted and our proprietary reg-tech platform, giving us the green light to enter the market in January 2021. Since then, we have gained incredible traction with players.
As with most operators, we are now looking to take SportingWin into additional markets and our in-house developed regulatory platform will be the foundation for building out our presence across the region. It really is impressive and now that it has been certified in Bulgaria, it can be used elsewhere.
We have identified Romania as our next market and while we have yet to submit our application to the regulator, our proprietary regulatory platform will ensure it is a much easier – and faster – process than that in Bulgaria.
This is for several reasons. Given just how stringent the National Revenue Agency is with its standards and enforcing them, other jurisdictions are happy to approve our platform without subjecting it to the same level of scrutiny again.
The same applies to a lot of the paperwork that we completed as part of our application in Bulgaria – for example, the Romanian regulator is happy to carry this over as well as the technical and software certifications that we were granted.
Of course, local regulators will still carry out their own investigations and will want to test certain aspects of our platforms, tech and software, but much of the hard work has already been done and this will allow us to enter additional markets at pace – we anticipate being live in Romania in H1.
In addition to an in-house regulatory platform, approved paperwork and the experience of having been through a licence application, the final piece of the puzzle operators need is a European trademark for their brand/brands.
We have recently secured this for SportingWin and it really does put us in the driving seat to identify and enter regulated European markets with an incredibly strong brand, superior product offering and a powerful regulatory platform running in the background.
Because of this, SportingWin is an attractive proposition for investors looking to join our success story. Due to the technical foundations we have in place, the investment we secure is pumped into marketing our brand in each country, which in turn allows us to generate significant share quickly.
Despite having been live in Bulgaria for only a year, we have a large and loyal player base and in Q4, generated €500,000 in NGR. This is set to grow significantly off the back of our recently-announced partnership with Pinnacle, allowing us to add a betting exchange to our offering for the first time.
As with most small to medium-sized operators, the team behind SportingWin has a long-term plan for the business and that is to grow it into an exciting acquisition opportunity for one of the power players looking to build their presence in regulated markets across Europe.
Without our proprietary regulator platform, European trademark and growing collection of licences, SportingWin would simply not be on the radar of these organisations, let alone be considered a serious M&A opportunity.
Of course, there is still a lot of work to do before we reach that chapter of our story but given that the founders of SportingWin have built and sold betting businesses before, it is one that I am confident we will write in next to no time at all.
Meanwhile, we will continue to use our regulatory platform to launch our player-favourite brand and superior betting experience into markets across Europe, generating substantial revenues from each of the jurisdictions we target.
MST lands in Romania with fixed-odds turnkey horse racing service from SIS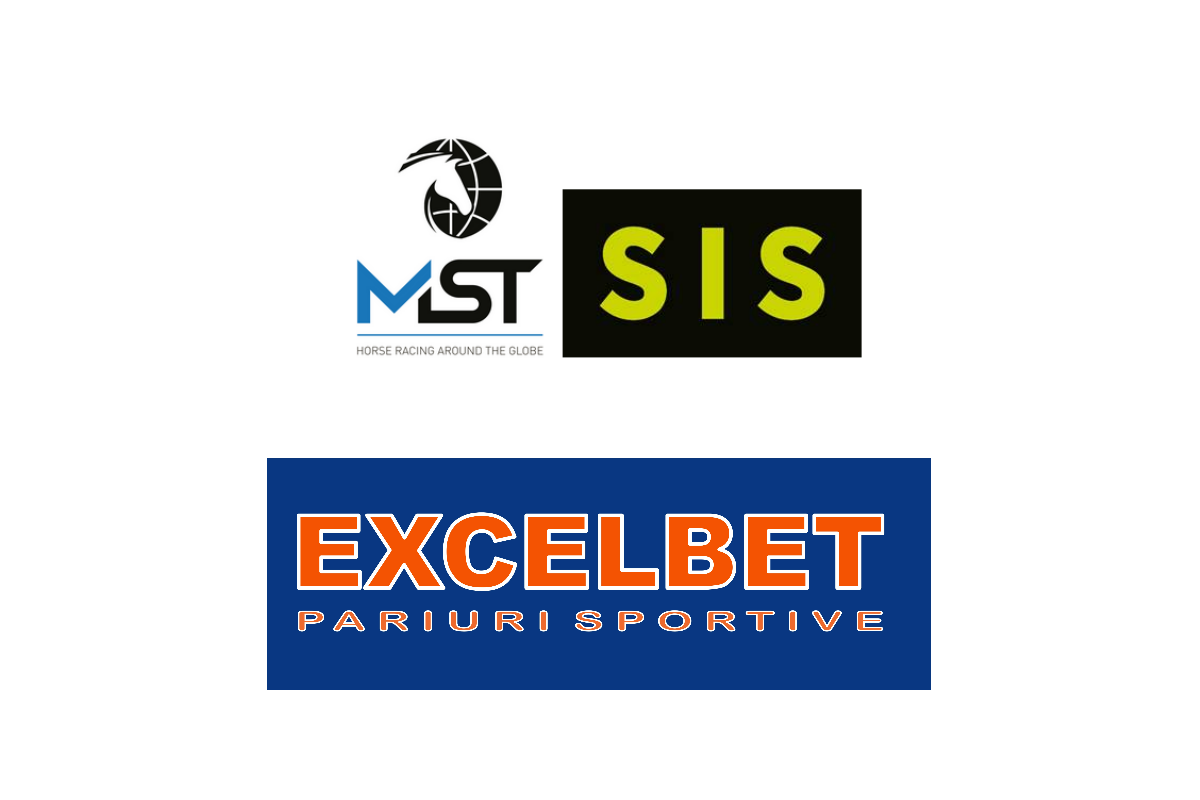 Reading Time:
2
minutes
MST has launched its horse and greyhound racing fixed-odds turnkey solution in the retail network of Romanian operator Excelbet, in partnership with SIS, the leading multi-channel supplier of 24/7 live betting services.
MST will manage the collection of fixed-odds betting on SIS' international offer, which comprises over 68,000 horse and greyhound races, across 360 Excelbet shops through its proprietary platform HGTS, guaranteeing the live transmission of all races.
SIS' international racing offering comes from over 170 racecourses, across five continents. The high-quality engaging live action offers Excelbet profitable short-form content throughout the day.
SIS's 24/7 Live Betting Services are provided as an end-to-end solution including live streamed pictures, data, on-screen graphics with betting triggers, as well as an extensive range of markets and prices.
Hodorogea Cornel, General Manager at Excelbet, said: "We welcome MST as one of our key partners in the process of expansion of Excelbet's portfolio of betting products. Through our nationwide network of almost 360 betting shops, players all around the country will now be able to find an entire range of new products and player-favorite games, to suit their own preferences.
"At Excelbet, we always strive to maintain the highest level of products and services. Our goal is to become one of the major players in Romania's gambling market and this partnership with MST furthers that progress."
Michele Rosi, Head of Operation & Business Development at MST, said: "This is a strategic agreement which, after the long-forced delay of the project due to Covid-19 restrictions, allows MST to make a first step in the emerging and rapidly growing Romanian market. By partnering with one of the major retail operators in Romania, along with leading 24/7 supplier SIS, this deal enables us to take a further step towards expanding MST's presence within the international market."
Bartlomiej Michalek, Commercial Manager (UK & Europe) at SIS, said: "Romania is a growing market that has great potential when it comes to the impact of fixed-odds racing and the regular betting opportunities it presents. We are delighted to partner with MST and Excelbet to present to customers in the country our industry-leading offering of horse and greyhound racing from all across the world."
Digitain Opens New Office in Romania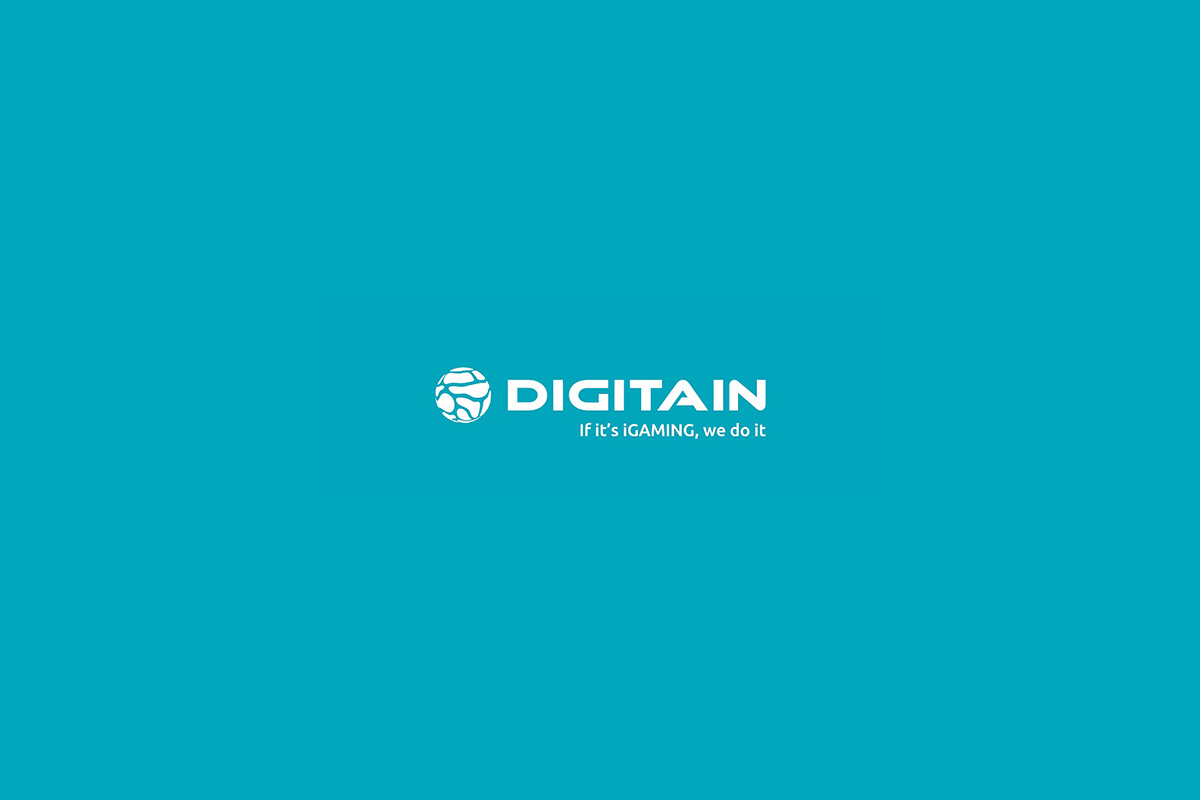 Reading Time:
< 1
minute
Digitain has opened a new office in Bucharest, Romania. Located in the heart of the city, the new office will allow Digitain to provide better service to its growing client base in the region and further expand its presence in the European market.
"We are thrilled to open a new branch in Bucharest. Romania is a dynamic and growing market, and we believe that this new office will allow us to better meet the needs of our clients and partners in the European market," Mr. Vardanyan, Founder of Digitain, said.
The Bucharest office will accommodate a team of experienced professionals who will work closely with clients to provide top-quality services and support.
"At Digitain, we are committed to delivering the best possible experience for our clients. We believe that the opening of our new Bucharest office will help us to achieve this goal, and we look forward to building strong relationships with our clients in Europe," Mr. Vardanyan said.
The opening of the Bucharest office is part of Digitain's ongoing expansion strategy, and the first one of the multiple offices the company is planning to open around the world.
"We are always looking for opportunities to grow and improve, and the opening of our new Bucharest office is a testament to this commitment," Mr. Vardanyan added.