New Player Survey Reveals Huge Potential of Crypto Casino Banking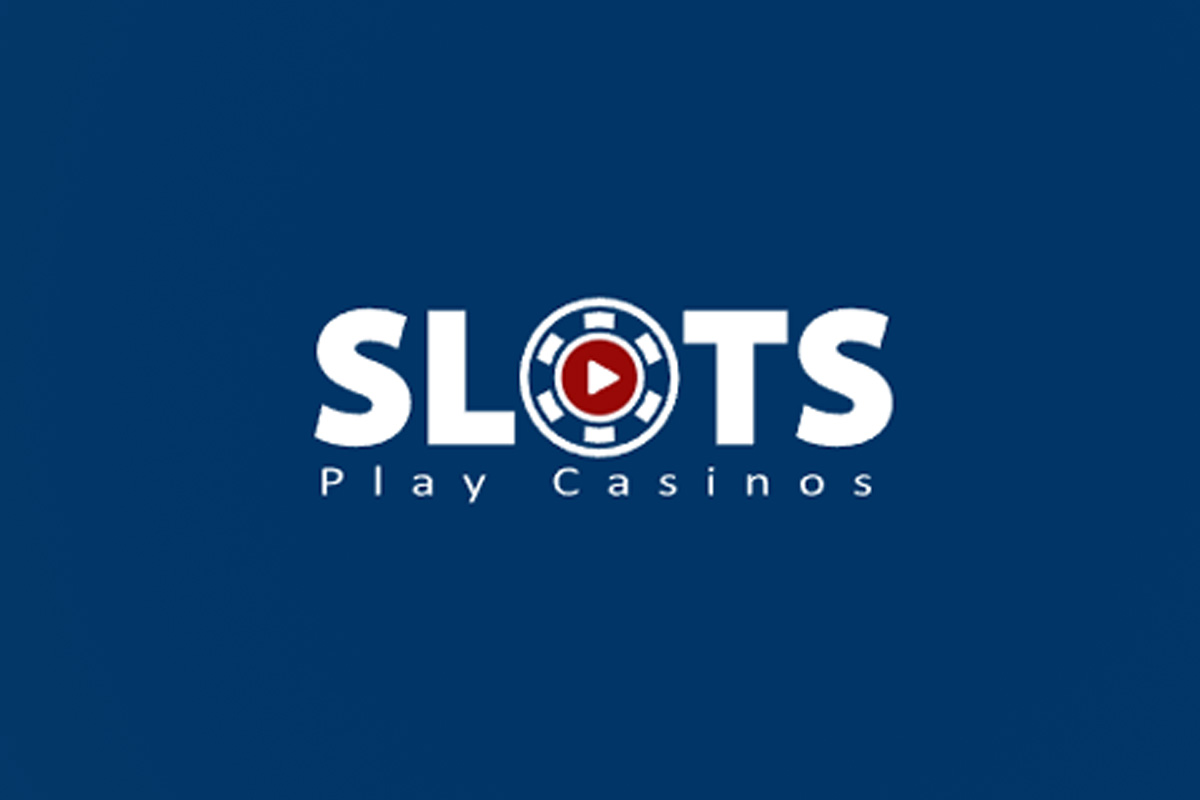 Reading Time:
2
minutes
Slots Play Casinos is enhancing its cryptocurrency support to online casino partners after a new survey showed that around nine in ten players are interested in using digital currencies.
The survey, commissioned by the peer-led gaming comparison site, found that respondents were split almost equally between those who consider crypto depositing and exchange a smooth experience and those who deem it to be somewhat scary or baffling. Those participants from the latter camp said they would be grateful for more help, assistance and guidance in utilising crypto.
Only a small number – around 10% – of the hundreds of survey respondents said they were simply not interested in trying out crypto.
The survey found that tutorials on how to create a crypto wallet are frequently requested and simple walkthroughs on how to deposit would be a positive step in upping the number of players using virtual currencies.
Slots Play Casinos, in response, has created a series of templates for crypto how-to guides to be used by its partner casinos. It will also lead its partners in marketing crypto to ensure that correct, relevant and helpful tutorials are available for the benefit of players and the casinos themselves.
Slots Play Casinos writer and researcher Laurie Renfield said: "We believe that cryptocurrency is an exciting and valuable asset that should be highly considered in the industry and have felt for some time that there is a gap in the market and the marketing of crypto casino cashier alternatives.
"Only one in 10 players is not interested in crypto, but we actually believe we can reduce this number considerably with good info and helpful 'we'll-get-you-through-it' messaging.
"Renowned as the market's most customer-focused gaming comparison website, Slots Play Casinos will continue to find relevant topics in which to involve our subscribers and our partners in order to make online gaming a vibrant, modern and forward-thinking industry."
How Gamers are Putting the Future of Fun Front and Center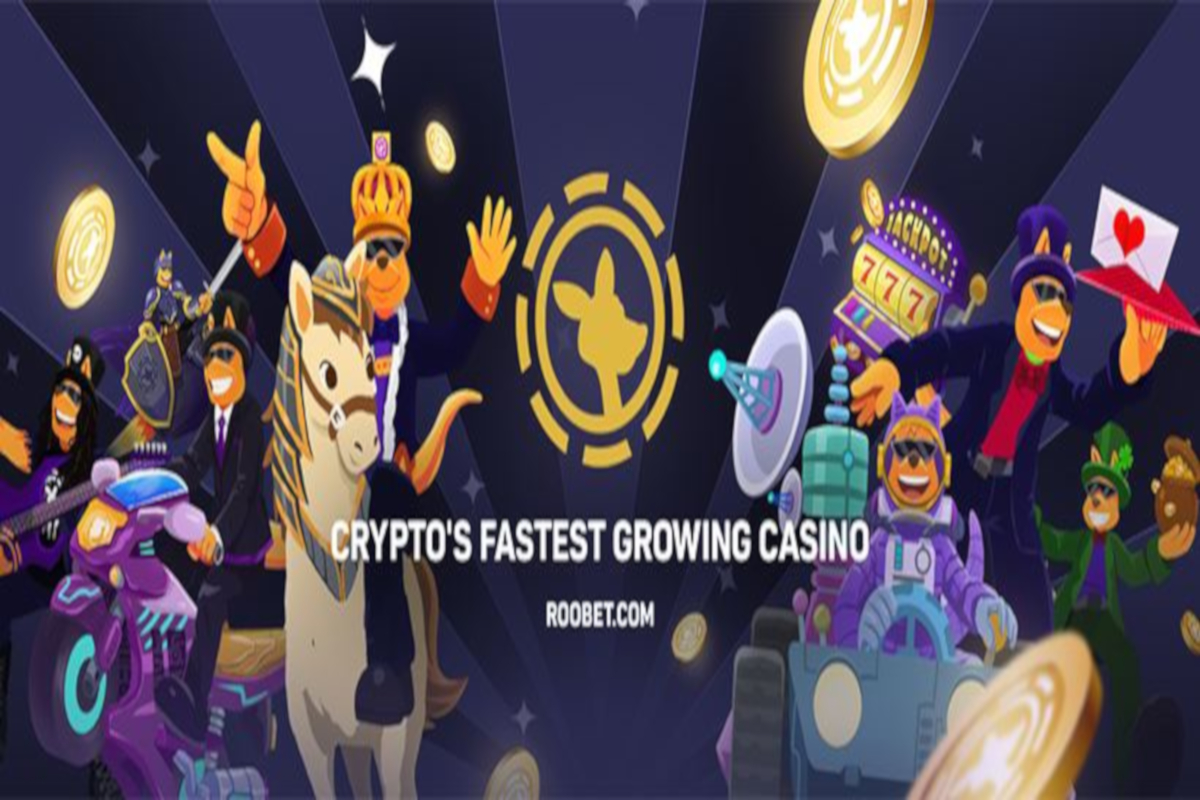 Reading Time:
4
minutes
By Roobet Co-Founder Matt Duea
Growing up playing video games, I remember it well: the days when those in the mainstream thought being a 'gamer' was pretty much synonymous with being an awkward, basement-dwelling loner.
But times have changed and let's face it – gamers aren't exactly pariahs anymore. Esports tournaments like the League of Legends (LoL) World Championships rake in viewers in by the millions – a few years ago, more people watched the LoL final than the MLB and NFL championships combined.
This is nothing new. Gaming has been a huge part of mainstream culture for years now. But over the pandemic, something switched – people who'd never even owned a PlayStation began to realize the value of online entertainment as they sought out new ways to relax and socialize. In 2022 alone, the industry generated over $180 billion in revenue – worth more than the Hollywood and music industries combined.
One offshoot from the gaming world is blossoming into a powerhouse of its own while promising to stay true to its roots in gaming culture: online gambling and digital casino. It constitutes a huge portion of this multi-billion-dollar industry, generating around $63.5 billion just last year.
At Roobet, we're powered by Zillennials – our unique perspective has reshaped the world and we're applying it to our product strategy every day. A shift from bricks-and-mortar to online just makes sense in the gambling world and it's clear how necessary the move to the digital marketplace was. Betting online combines the excitement of a modernized catalog of casino games that you can play with your online Discord buddies from around the world.
We're a generation of world-travelers who grew up online and built a network of friends spanning far-flung reaches of the globe, thanks to the close proximity of chat rooms, video game lobbies, social media and Reddit. So, when we came of age to gamble for the first time, we did it in a real casino – and to be honest, it's not that 'social' of an experience.
Most adults go to the casino for a shared experience with friends. For some of us, watching a friend gamble is just as – sometimes more – fun than gambling ourselves. For a generation that's increasingly 'location agnostic,' bricks-and-mortar casinos just aren't the best option. Traditional casinos' promise of glitz is often a dimly-lit, smoky place, full of strangers, an hour's drive away. Add to that the pressures of learning games in public – and well, playing from home on a smart TV with your mates on the couch starts to sound a hell of a lot more appealing.
So, casino went online. And as it did, gamers welcomed a greater sense of convenience and personalization. Casino became more accessible, more exciting and players were liberated in the process. Based on their individual wants and needs, players gained a new freedom to choose whether in-person gambling or online casino met their needs best.
The industry has thus been transformed and now online casinos can offer so much more than those in the mainstream believe to be possible. Simple slot machines and blackjack games are quickly becoming a thing of the past, supplanted by modern permutations of age-old classics that go viral on a whim. And with the rise of blockchain technology and cryptocurrencies, players now have even more options for secure and convenient cash-in and cash-out methods, which are nearly instant with virtually no disruption.
Roobet is one of the world's fastest-growing crypto casinos. And while we push ourselves daily to offer the most entertaining games, the most fluent gameplay and to support our interactive, thriving community – our core offering is fun. And we take fun seriously.
I mean, we're the only biggest casino to be run by a digital kangaroo. Because it's not just the games themselves that are responsible for the industry's meteoric rise in popularity. But the gamers who make up our dynamic digital communities and an online culture that puts fun and safety first and foremost, have fundamentally altered perceptions of how we see gambling and its place in society. It's not the shady and taboo endeavor that it once was: it's fun, it's exciting and it's a new way for adults to interact with friends from anywhere across the world.
Crypto casinos like Roobet operate on serious tech and are powered by some of the most innovative and forward-thinking minds in the industry. As a brand, we consider every aspect of the player experience. At a minimum, we provide industry-leading games, best-in-class bonuses and rewards and we foster a sense of community that you just can't find anywhere else. Players can connect with each other and engage in a more immersive and interactive way. And with our communities sprawling across social platforms, the experience isn't confined to just our website.
But we want to push beyond that. As gamers, we're problem-solvers by nature. And gaming is about challenging the norm and pushing beyond what others perceive us to be capable of – because we know that the mainstream is always chasing to keep up with us.
It's no longer solely crypto enthusiasts who use crypto casinos but a new generation of bright-eyed and bushy-tailed digital natives who know the value of crypto, blockchain technology and are excited for the direction that gaming and the web itself is headed.
So, we develop new products every month that provide players with new ways to interact with the brand, which aren't just limited to gambling. We have our fingers on the pulse and work alongside some of the biggest names in entertainment to lend us their expertise on what really makes people tick. And we work around the clock to make it happen.
We're not just a casino. We're pioneers of online entertainment and defenders of fun on the digital frontier. Yet again, gamers are ahead of the curve – and take it from us – we're going to revolutionize digital entertainment for the better.
VAIOT, KuCoin Labs jointly launch crypto-regulation think tank supported by industry experts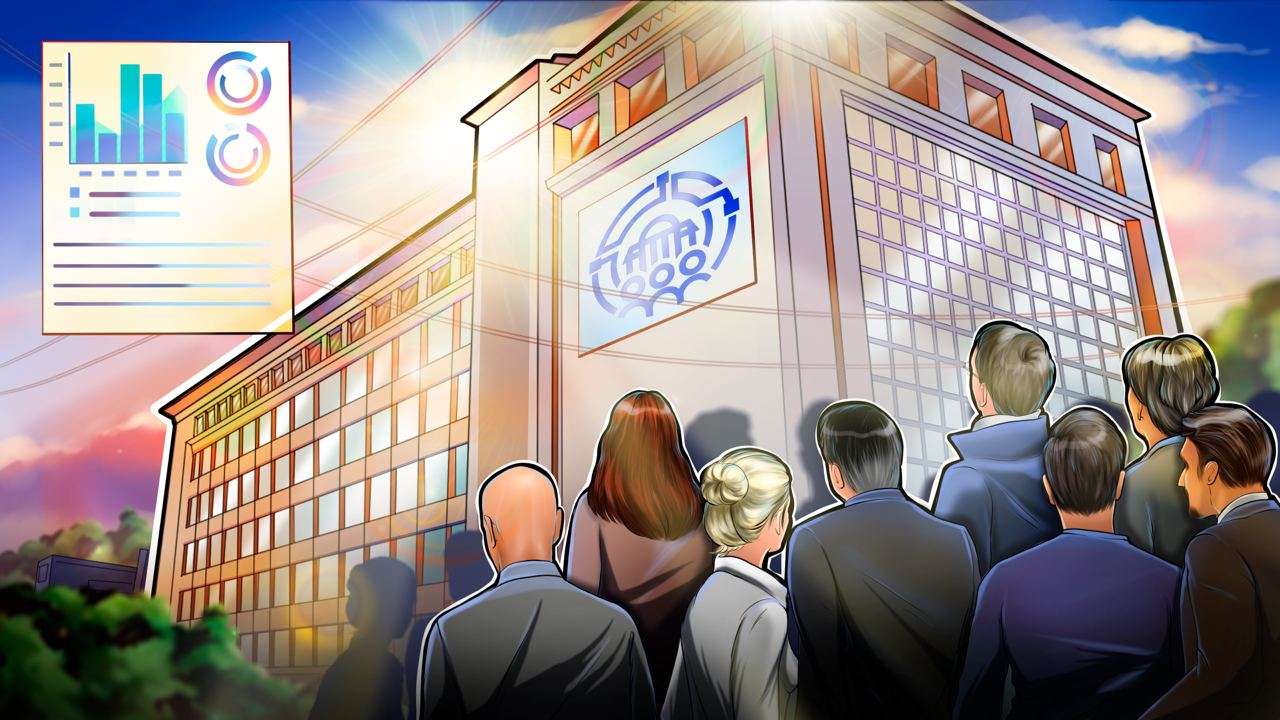 Reading Time:
3
minutes
VAIOT, the developer of AI-powered digital services for businesses and consumers, launches the Digital Assets Regulation Institute (DARI), fostering forward-thinking regulation informed by the know-how and perspective of companies operating in the crypto space. VAIOT's $VAI token remains one of the earliest digital assets to be issued within a regulated framework. The company is also among the few to have returned every penny to its investors after it was hacked for $2 million in January.
With the collapse of FTX—the former symbol of legitimacy in digital assets—many blockchain enthusiasts fear investors will step away from the industry. But 58% of institutional crypto investors plan to raise their allocations over the next three years, according to a recent Coinbase report, pointing to a long-term view of the asset class even though prices remain low. There will, however, undoubtedly be a shift toward regulated digital assets with long-term potential. As governments bolster their nascent regulatory infrastructures—ranging from MiCA, the EU's new crypto-assets regulatory framework, to various U.S. initiatives—it's crucial they consult with industry practitioners on how to make them effective and ensure the protection of retail investors.
Regulated since September 2020 under strict Maltese legal scrutiny and with oversight exercised by Grant Thornton, a leading accounting and advisory firm, VAIOT positions DARI at the forefront of shaping regulation. The think tank will gather relevant stakeholders, ranging from regulated companies and projects seeking regulation to consulting firms, financial and security auditors, accounting companies, law firms, and VCs, to conduct extensive research and produce reports that will inform government policy across the globe.
VAIOT's DARI is co-founded by KuCoin Labs, which brings significant experience in research and incubation of Web3 projects based on a strict selection criteria and vetting process. KuCoin Labs is known for gathering both internal and external leading market experts from different project development segments. DARI is also supported by a group of experts, including members of Grant Thornton Malta's tax, regulatory, and compliance practice.
At DARI, an interdisciplinary body of experts representing the point of view, know-how, and experience of industry participants will create ready-to-implement gold standards and best practices for crypto regulation. Specific working groups will develop reports and conduct focus groups from the perspective of retail investors to ensure policymakers take into account the perspective of every token holder when crafting regulation. DARI will offer up a unified body of knowledge easily accessible and implementable for any company in the industry to utilize. Projects seeking to be regulated will be able to participate in consultation and incubation with DARI's institutional partners, and the institutional partners will act as consultants for the think tank.
DARI invites companies, experts, and institutions in the crypto industry to join the initiative. Requests and inquiries should be sent to [email protected] .ai.
"No one cares about regulation during a bull run when money is being tossed around and investors are making massive gains," says Pawel Andruszkiewicz, COO of VAIOT and President of DARI. "It's when everything crashed and burned a few months ago that people came to understand the value of companies, like VAIOT, that comply with stringent regulations. It's our goal at DARI to ensure effective regulation is at the forefront of the way we think about this industry going forward."
"We've been hearing about governments working on regulation for digital assets for years now," says Wayne Pisani, Partner and Head of Tax, Regulatory and Compliance at Grant Thornton. "But part of the problem is it's being developed behind the scenes. Effective regulation requires bottom-up initiative, where companies and entities working within regulatory frameworks can share their opinions and expertise with regulators in a public manner. That's what DARI is aiming to bring to the industry."
"It is particularly crucial to join as strong an industry force as possible to ensure an optimal development condition for future crypto builders and users," states Lou YU, Head of KuCoin Labs, and vice-president to DARI. "We hope to create regulatory synergies among countries and markets, shouldering the fundamental ideologies of crypto but also making them relevant and tangible to all participants. DARI will put efforts into the submission of an official proposal to the European Commission, and is enthusiastic about engaging in regulatory hearings with the relevant European institutions."
Bitcoin betting: Use your crypto tokens for gambling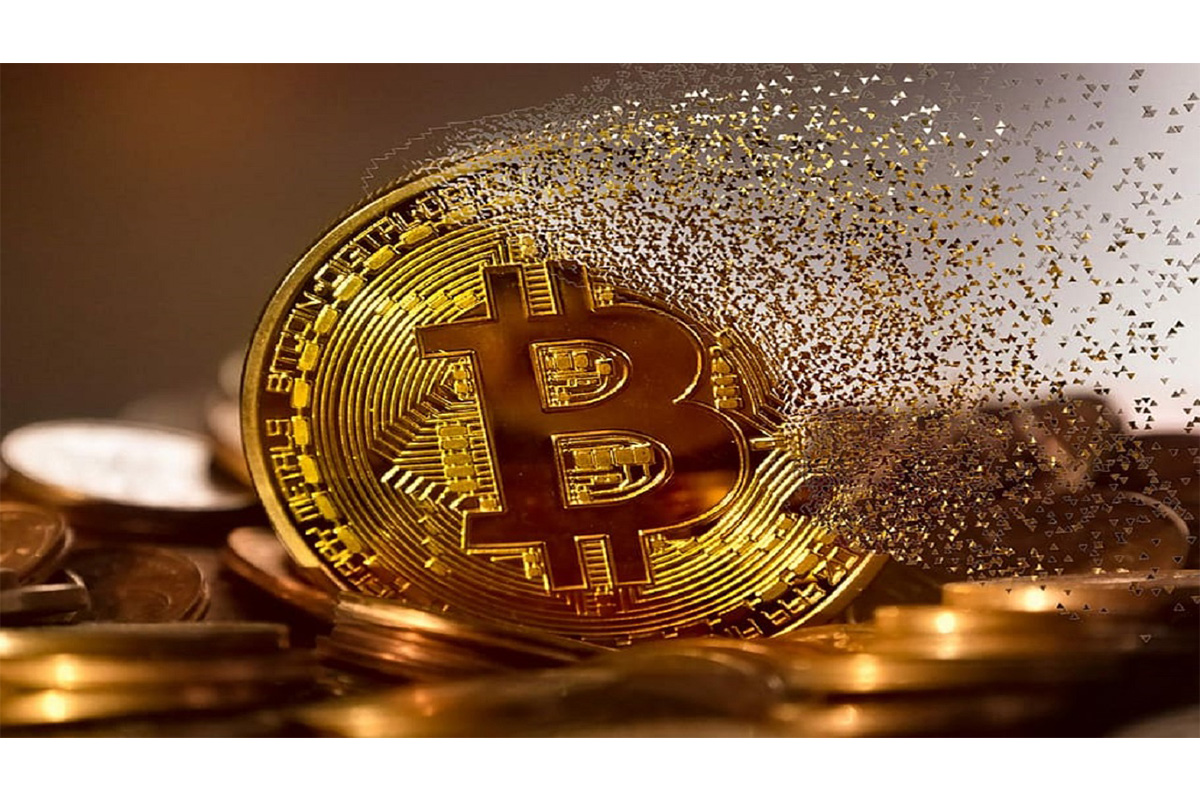 Reading Time:
3
minutes
Not every online bookmaker accepts Bitcoin as a payment method for placing sportsbook bets, but the industry heads in that direction. The most famous online sportsbooks allow customers to deposit funds, place bets and withdraw winnings in Bitcoin at the click of a button.
There are several positives to betting in crypto, some of which are more obvious than others. Professional sportsbook gamblers use Bitcoin to manage their money, qualify for bonuses, and get the best deals. From the Las Vegas sportsbooks to the biggest names in European gambling, Bitcoin is the new kid on the block and has caused quite a stir.
We clear up the confusion
Despite being a secure, fast, and reliable way to manage your funds for betting, a degree of confusion still needs to be clarified concerning crypto betting. There are more questions than answers, which may deter some inexperienced gamblers from using Bitcoin for their bets. That would be a great loss to bettors, and we wish to help you avoid it.
This article on Bitcoin betting helps keep things simple. We bring our readers up to speed with the processes involved with adding a Bitcoin account to your betting wallet, gambling, and withdrawing winnings. We also clear up any terms and conditions you should know before gambling.
Keep reading for your user-friendly, simple, and easy-to-follow guide on Bitcoin betting using your smartphone in 2023. By the end of this article, you'll have the information needed to bet using crypto. We even provide details on creating an account and landing a welcome bonus free bet.
Which crypto tokens can I use?
As you'll already know, hundreds of crypto tokens are available, but the top betting apps only accept Bitcoin now. Bitcoin is the biggest and most popular form of crypto, and you can add it to your sportsbook payment options.
The top betting apps might start accepting other tokens, but we are in the early days. Bitcoin is the safest way to test crypto betting, and so far, it has been well-received by both bookies and bettors.
Adding your Bitcoin account
Adding a Bitcoin account to your payment options takes a few seconds. Use your smartphone when on the move or at home using your laptop. The process is equally simple on both platforms, and you must add a Bitcoin account only once.
Visit the member's area at the top right of your bookie's homepage and click payments. Select the option to pair a Bitcoin account with your betting account and input your card details. Check the details are correct and then confirm.
Your two accounts are now linked, and you can start depositing crypto to your betting balance. Deposits are instant, meaning you can add funds and gamble without delay. Withdrawals are quick too.
If you have landed a winner and wish to withdraw the profits before spending them on future bets, it's easy. Withdraw, and your Bitcoin balance will be updated quickly.
Betting with Bitcoin
Placing a sports bet using Bitcoin is as easy as gambling with your debit card or an e-wallet account such as Skrill. Visit the member's area and click deposit before selecting your crypto account. Enter the amount you want to deposit and click to confirm. The funds are added and ready to use.
Click the sport you wish to bet on, such as soccer, and then the competition, fixture, and odds of your market. Add the intended stake to your bet slip and click to confirm. The funds come from your betting balance, or you'll top-up with your Bitcoin account.
Security
Bitcoin deposits, bets, and withdrawals are all protected by Secure Socket Layer technology. It's the industry standard for security, keeping your sensitive information protected and your online gambling private.
When researching a bookie, you should check with the security program they have in place. If it's not Secure Socket Layer technology, it's not a great bookie to join.
Free bet welcome bonus
All new customers who open an account, deposit funds using Bitcoin, and place a bet will qualify for the bookie's welcome bonus. The free or risk-free bet will allow you to familiarize yourself with the betting app without overspending.