Budget 2023 boosts digitisation and formalisation of gaming sector: AVGC sector experts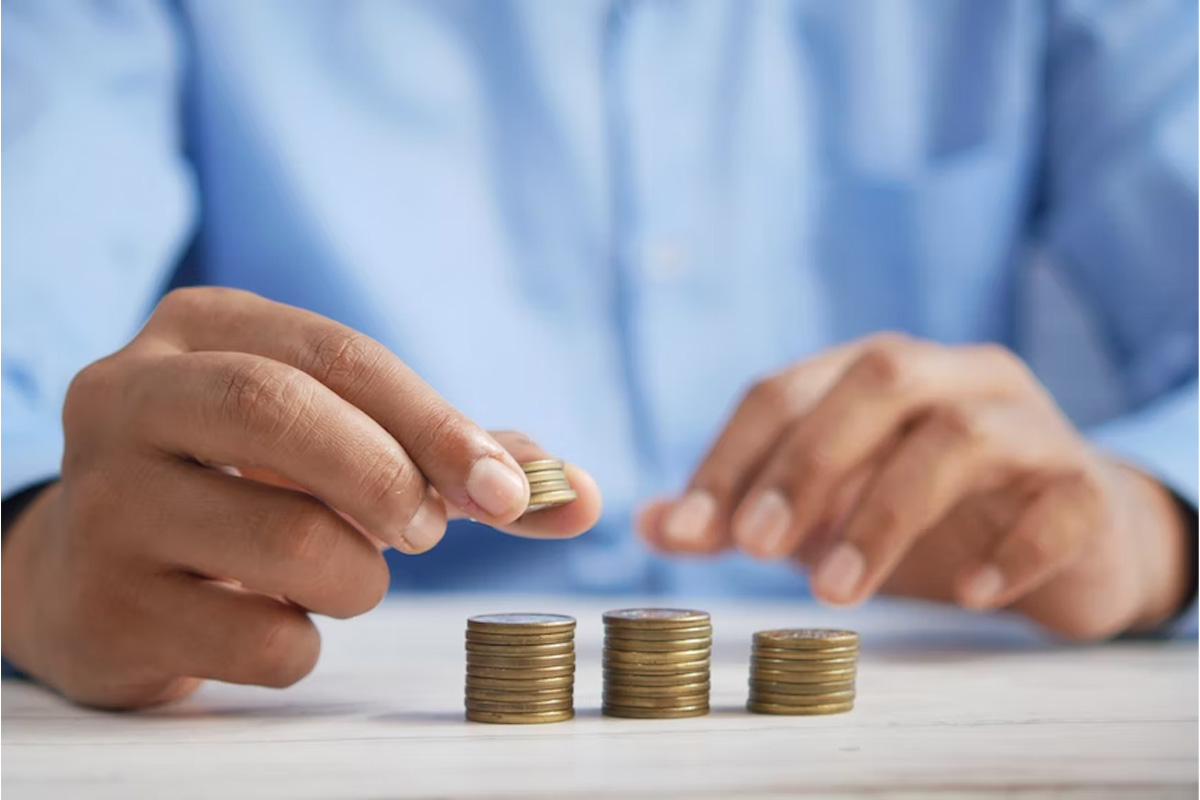 Reading Time:
3
minutes
Experts and industry leaders in the AVGC (animation, visual effects, gaming and comic) industry praised the Union Budget 2023-24 as beneficial for the industry. Measures such as the clarification in the applicability of TDS only on the "net winnings", and that too at the end of the year or during withdrawal, were particularly hailed as significant for the industry.
Bharat Patel, Chairman and Director, Yudiz Solutions Ltd, said, "Considering how fast India's economy is adapting to modern technologies, the budget surely emphasizes the 'Amrit Kaal', mentioned by our Hon'ble Prime Minister. We at Yudiz are particularly thrilled that the government has recognised the potential of the gaming industry, and has taken steps in this budget towards fairer recognition of incomes from gaming. It is a positive move that the government has clarified that taxes will be applicable on net winnings, and not on aggregate winnings. We're also grateful that Hon'ble Finance Minister FM Nirmala Sitharaman has said that the government will issue more clarity on the taxability of online gaming, and ease the tax burden. Proactive measures such as these can unleash the brimming gaming potential of India."
Jay Sayta, technology and gaming lawyer, struck a more cautious note and said that while the measures are appreciated, more clarity was awaited on the calculation of net winnings.
"The budget and Finance Bill, 2023 has provided important clarity on applicability of TDS for winnings on online gaming platforms that the industry was seeking. It is a welcome step that the concept of 'net winnings' has been recognised in the Income Tax Act for online games and TDS only has to be deducted at the end of the financial year or at the time of withdrawal from the user account," said Mr. Sayta. "However, the manner in which net winnings are supposed to be calculated and the set-offs that may be permitted before calculating such net winnings are left to be clarified by the CBDT through rules/guidelines. Hopefully, the CBDT will soon provide guidance on the manner in which net winnings have to be calculated."
The new rules also bring parity between online gaming avenues such as apps and offline gaming avenues such as casinos.
Other measures such as the relief in customs duty for import of critical smartphone parts such as lenses and batteries will help stabilize smartphone prices, and help more Indians access mobile technologies and games. The raising of the minimum taxable slab from Rs.5 lakh to Rs.7 lakh under the new tax regime will also indirectly help the industry, as it increases disposable income available to consumers.
Experts also praised the overall support given to the startups in the form of the proposed National Data Governance Policy which will help start-ups access anonymised data, and providing the benefit of carry forward of losses on change of shareholding of start-ups from seven years of incorporation to ten years.
Suraj Chokani, Founder, Ability Games, said, "It is an excellent budget from every aspect, from our point of view. The FM spoke about 7 major thrusts in the budget, calling it Saptrishi, out of which the 6th pointer spoke about new-age technologies. Recognizing such new age tech in itself is a big boost to the industry as a whole and shows the forward looking character of the Government. Focus on MSME and Startups is also a welcome step from our perspective and will help us go a long way. Overall we are very happy and satisfied with such an inclusive Budget."
Globally, the AVGC industry was valued at $168 billion in 2021, while the Indian AVGC industry was valued at $1.1 billion, a 28% growth over the previous year, according a report by the AVGC task force. The sector has plenty of room for growth, and the government's recent decisions such as the proposed self-regulation of the online gaming industry and appointment of MeITY as the nodal Ministry will help boost the sector's growth.
Sportradar Wins Major Bid for ATP Rights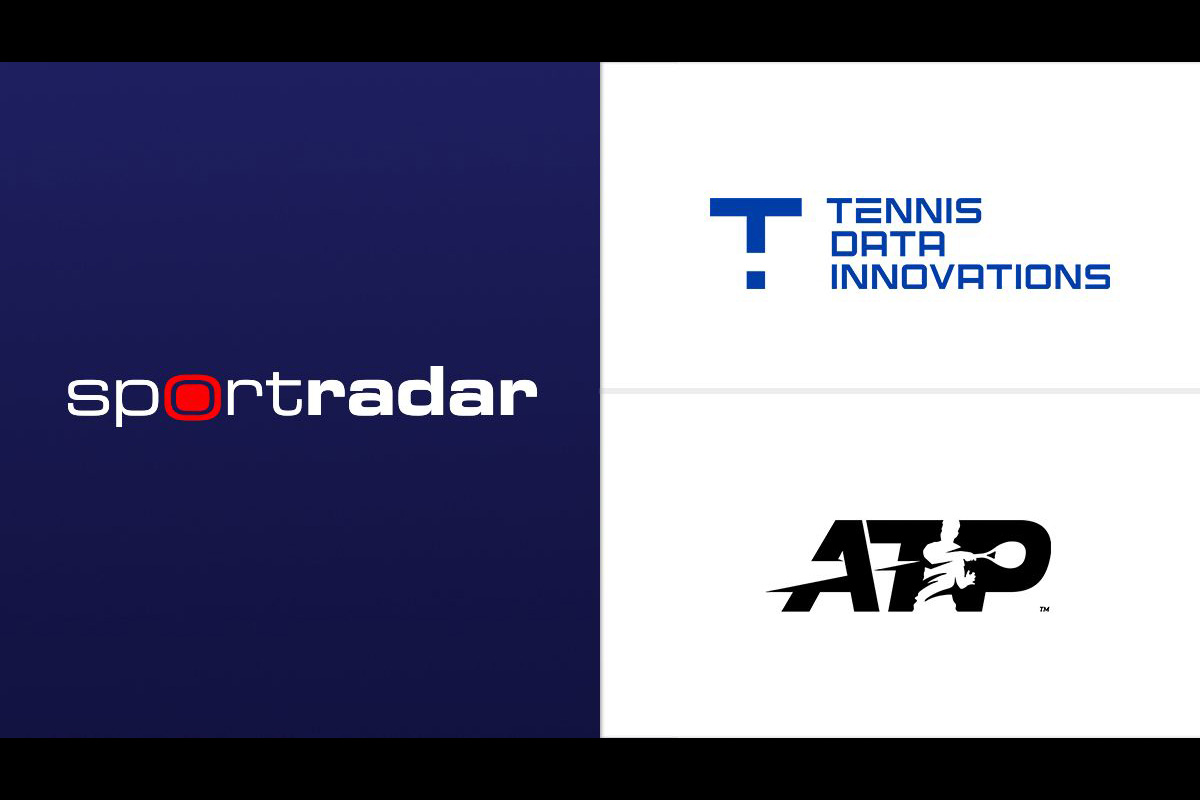 Reading Time:
2
minutes
Sportradar has been selected as the successful bidder for the global ATP data and betting streaming rights starting 2024. It follows an extensive RFP process led by Tennis Data Innovations (TDI).
Sportradar is a world leading sports technology company, providing immersive experiences for sports fans and bettors worldwide. The company has been a supplier of official ATP Tour and Challenger Tour secondary data feeds since the start of 2022 and boasts a roster of partnerships spanning professional sports.
The RFP process was initiated by TDI in January 2023 and saw five bidders submit detailed proposals across multiple rounds, for a six-year rights cycle beginning in 2024. The process took to market rights that have grown significantly in value over more than a decade. The process followed the setup in 2020 of TDI as a specialist joint venture vehicle of ATP and ATP Media to oversee innovation, development and commercial management of all data and betting streaming products for the ATP Tour and ATP Challenger Tour.
Sportradar's commitment to product innovation for the downstream market and unrivalled development in advanced technologies such as computer vision and AI, in addition to its industry leading integrity services, were key considerations in the selection process.
David Lampitt, CEO of TDI, said: "We are grateful to all the bidders who showed such commitment to our content throughout the selection process. Sportradar has been chosen as the best partner to deliver against our growth ambitions due to their combination of product capabilities, global reach and an innovative commercial model that preserved our ability to share in the continued growth of this market.
"Since the establishment of TDI, our mission has been clear – to create the most engaging data & streaming products and services for existing tennis fans and bring new fans to the game. If we get this right, we will deliver great returns for the sport. The competitive nature of this process, as well as the compelling successful bid from Sportradar, reflects the incredible value of ATP content. We look forward to forging a successful partnership together."
Carsten Koerl, CEO of Sportradar, said: "We are delighted that TDI has selected Sportradar as the successful bidder to support the enormous growth of the sport of tennis. The capabilities and global scale of our offerings will provide betting operators innovative, best-in-class products and tech savvy tennis fans a richer, more immersive experience that only Sportradar can deliver. Our expertise in developing advanced technologies, including computer vision and AI which create advanced analytics and data visualization, will drive new, compelling ways for fans to engage with tennis, while also safeguarding and upholding its integrity."
TDI and Sportradar will now work to agree and finalise contractual terms in preparation for the new rights cycle, starting from January 1, 2024.
Sports Betting Global Market Report 2023: Rapid Growth of the eSports Sector Presents Opportunities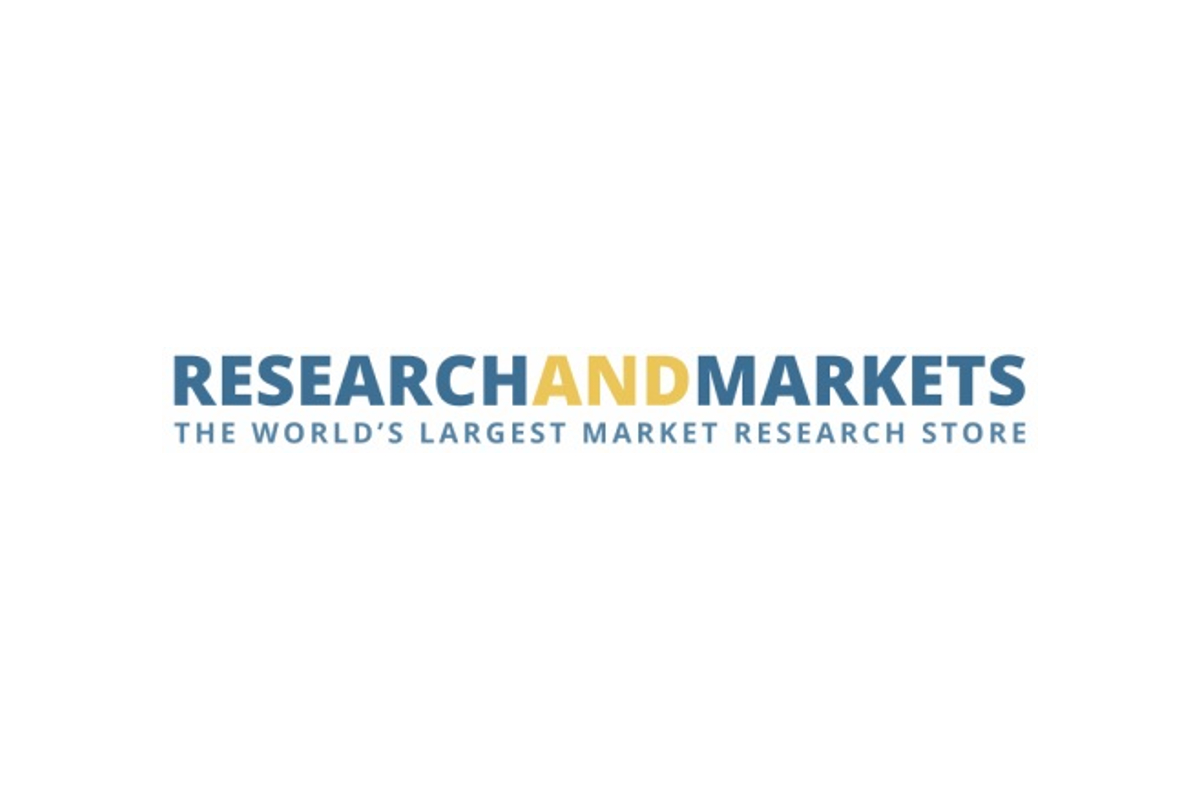 Reading Time:
3
minutes
The "Sports Betting Market Size, Share & Trends Analysis Report By Platform, By Betting Type (Fixed Odds Wagering, Exchange Betting, Live/In-Play Betting, eSports Betting), By Sports Type, By Region, And Segment Forecasts, 2023 – 2030" report has been added to ResearchAndMarkets's offering.
The global sports betting market size is estimated to reach USD 182.12 billion by 2030, registering a CAGR of 10.3% from 2023 to 2030.
This growth of the market is driven by the proliferation of internet infrastructure and evolving regulatory landscape of the entire gambling industry across the world.
In addition, the increase in the number of sports events and leagues worldwide such as the NFL, FIFA World Cup, Carabao Cup, and UEFA Europa League has positively influenced the growth of the market.
Furthermore, an increase in disposable income and the rising usage of AI and blockchain technologies to improve the prediction algorithms in betting software are likely to boost the growth of the market during the forecast period.
Esports, which is an organized, multiplayer video game competition, played by professional players, individuals, or teams, has gained massive popularity during the COVID-19 pandemic and witnessed a surge in the number of events worldwide. Market players are utilizing the increased number of esports events to offer an opportunity for their customers to bet on such esports competitions and earn extra income.
The surge in online sports events backed up by a rise in the number of esports tournaments offers stable growth opportunities for the betting industry. For instance, according to the report by the U.K. Gambling Commission, there was a huge 2922% year-on-year rise in esports betting revenue from March 2019 to March 2020.
Major players in the global betting industry now operate via official websites and online platforms to cater to the increased demand for sports betting. Additionally, the market players are expanding their presence across countries with supportive regulatory compliance. For instance, in December 2021, Unikrn Inc., a global esports betting & entertainment media company introduced its betting platform in Canada and Brazil. In addition to this launch, the company has further announced to increase its presence across a greater number of regulated markets in 2023.
The lives of multiple households around the globe have been affected during the COVID-19 pandemic. In addition, this situation led to the cancellation of worldwide sports matches and the closure of land-based casinos and betting shops. However, the pandemic expanded the online sports betting industry due to the rise of esports and virtual sporting events. The popularity of online sports betting increased during the pandemic with an upsurge in the number of betting participants. For instance, according to a study conducted by Public Health England, online casino gambling had seen growth by nearly 9.0% during the pandemic. Furthermore, as per the GB Gambling Commission survey, betting habits among people have changed due to Covid-19, with mobile devices continuing to be the most popular medium for gambling. The survey also found a massive inclination towards esports betting across the globe.
Sports Betting Market Report Highlights
North America is expected to witness a CAGR of around 11% during the forecast period. The U.S. has legalized sports betting in 36 states as of January 2023, which is a promoting factor for the regional market growth
The online platform segment dominated the market in 2022 and is expected to showcase the highest CAGR during the forecast period
The fixed-odds wagering segment accounted for a significant market share in 2022. However, the eSports betting segment is likely to witness growth at the fastest CAGR during the forecast period owing to the surge in demand for interactive games
Football, also known as soccer, registered the highest market share in 2022. Horseracing, followed by football, is extremely popular and accounted for the second-highest market share
Key Attributes:
| | |
| --- | --- |
| Report Attribute | Details |
| No. of Pages | 131 |
| Forecast Period | 2022 – 2030 |
| Estimated Market Value (USD) in 2022 | $83.65 Billion |
| Forecasted Market Value (USD) by 2030 | $182.12 Billion |
| Compound Annual Growth Rate | 10.3% |
| Regions Covered | Global |
Key Topics Covered:
Chapter 1 Methodology And Scope
Chapter 2 Executive Summary
Chapter 3 Market Variables, Trends & Scope
Chapter 4 Sports Betting Market: Platform Estimates & Trend Analysis
4.1 Market Size Estimates & Forecasts And Trend Analysis, 2018 – 2030 (USD Billion)
4.2 Platform Movement Analysis & Market Share, 2022 & 2030
4.3 Offline
4.4 Online
Chapter 5 Sports Betting Market: Betting Type Estimates & Trend Analysis
5.1 Market Size Estimates & Forecasts And Trend Analysis, 2018 – 2030 (USD Billion)
5.2 Betting Type Movement Analysis & Market Share, 2022 & 2030
5.3 Fixed Odds Wagering
5.4 Exchange Betting
5.5 Live/In-Play Betting
5.6 Esports Betting
5.7 Others
Chapter 6 Sports Type Estimates And Trend Analysis
6.1 Market Size Estimates & Forecasts And Trend Analysis, 2018 – 2030 (USD Billion)
6.2 Sports Type Movement Analysis & Market Share, 2022 & 2030
6.3 Football
6.4 Basketball
6.5 Baseball
6.6 Horse Racing
6.7 Cricket
6.8 Hockey
6.9 Others
Chapter 7 Regional Estimates & Trend Analysis
Chapter 8 Competitive Analysis
Chapter 9 Competitive Landscape
Companies Mentioned
888 Holdings Plc
bet365
Betsson AB
Churchill Downs Incorporated
Entain plc
Flutter Entertainment Plc
IGT
Kindred Group Plc
Sportech Plc
William Hill Plc
CT Interactive Representatives to Visit Enada Gaming Exhibition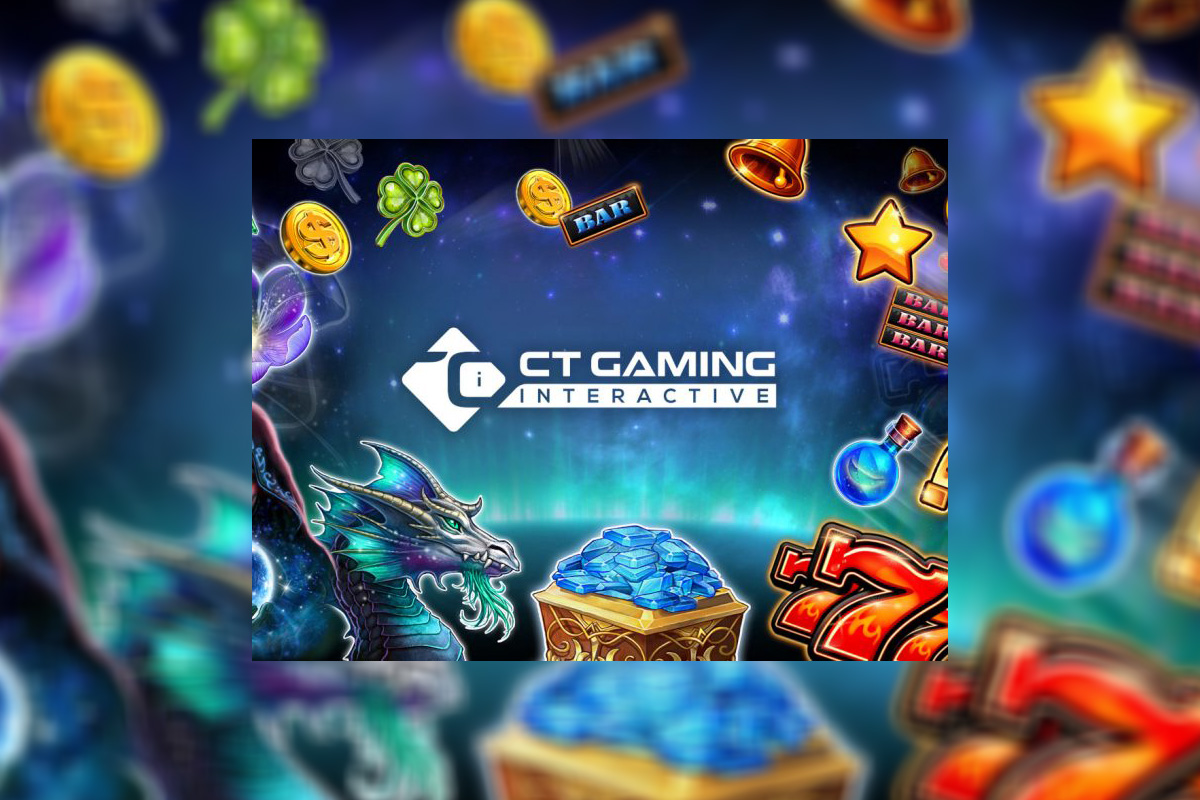 Reading Time:
< 1
minute
Global gaming provider CT Interactive's representatives will visit the gaming exhibition Enada in Italy. The trade show will be held from 14-16 March in Rimini Expo Centre.
Heading to Rimini to meet with partners and new clients are Milena Tsankarska, Head of Business Development EMEA at CT Interactive, and Antonio Donov, Business Development Manager EMEA at CT Interactive. They will demonstrate during their meetings at the trade show the company's vision and offerings over the coming months.
"Enada is a significant event for our company because the Italian market is of key importance to CT Interactive. Our games and jackpot were certified for the local market in 2021, and since then, we are successfully penetrating the jurisdiction with several content distribution deals. Our main goal is to help operators expand their game offering portfolio and attract new clients," Milena Tsankarska, Head of Business Development EMEA at CT Interactive, said.
Interested companies and potential clients have already booked meetings with the team to learn more about the company's products.
"We are pleased that various operators are showing great interest in our portfolio. Our team is confident that through this exhibition, we will meet many new clients and strengthen our presence in Italy," Antonio Donov, Business Development Manager EMEA at CT Interactive, said.