Slot Development roundtable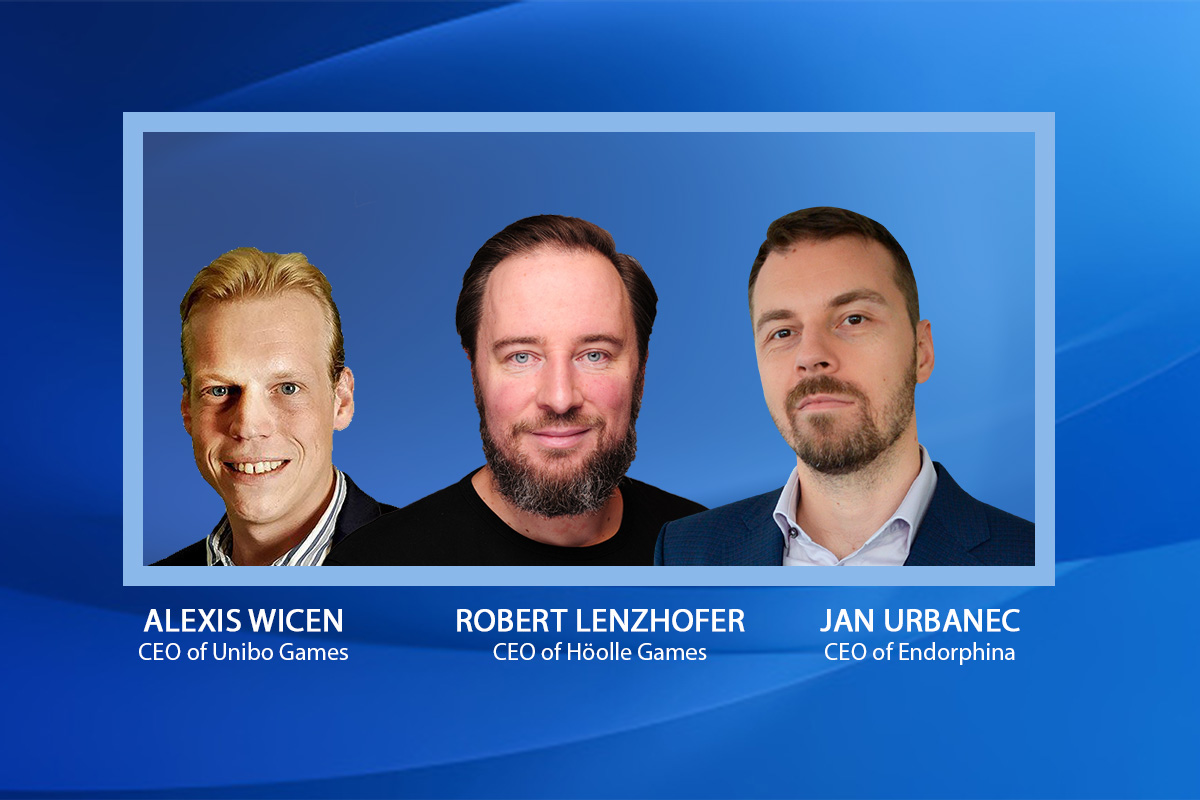 Reading Time:
8
minutes
Ahead of  this year's Prague Gaming Summit (29-30th March), European Gaming sat down with some of Central Europe's most exciting gaming studio CEOs to talk all things 2023. From development trends, to mathematics, post-COVID playing styles and the recurring themes of the classics – this one's a real treasure trove of gameplay gold. Read on to find out more!
Jan Urbanec (JU) – CEO of Endorphina
Robert Lenzhofer (RL) – CEO of Hölle Games
Alexis Wicen (AW) – CEO of Unibo Games
Given we've got some of the brightest slots minds in Central Europe together – let's start with your take on games development in 2023, what do you see as key formula for slot success right now?
JU: Every element counts, and you need a healthy mix of each to make them fit. Core to that are the basics, in particular – design and mathematics. Studios can't let that approach get lazy, as you need to keep it fresh to make sure you stand out.
Having said that, you also can't go overboard as a studio.  We've seen providers targeting Sweden or certain Asian markets, and plenty can go really crazy with their design. I don't blame them, as you need to make sure it's mixed up. In my view however, you should save that for one in every few releases, rather than stepping out of the comfort zone every time with a radical version.
At the end of the day, a major part of the formula should always be mathematics, that solid foundation is needed make any game work. Without that, you're stranded.
RL: I agree a lot with that. I think we can also answer this question differently when it comes to large vs. small studios. Smaller studios are less distracted by corporate topics – so it can be all about the game. Without those limits, that also means you can be far more agile and focus on creativity.
Also, to build a studio today is vastly different to what it was 10 years ago. Tech today is a completely different world – and that's reflected in the releases we're seeing. Take the recent stats that show new studios added on SlotCatalog. There used to be 5-10 studios added per year, now there's more than 50 added every year!
The driver behind that is the tech, HTML5 for example used to be the difficult thing, but it's now far easier to create much more sophisticated slots. As a result, I expect to see a big clash of big vs. small when it comes to creativity. After all, smaller studios can be much more high-impact, and faster in bringing games to market. On the other hand, big studios will likely feel the pressure, given that smaller, agile studios can enjoy the radical changes in cost, and consequently, better delivery and quality.
AW: For me, I don't think there is a one-size-fits-all formula for slots, or for that matter any games. Ask a player why they like their favourite slots, and you will get a myriad of different answers. This can be anything from the free spins round, to sticky wilds, or having a big win in the past and hoping it will happen again. That's before we even get onto the choice of graphics (such as kittens, dogs or teddy bears), or even the narrative; Vikings, El Dorado, ancient civilisations such as Aztec and Egypt, as well as mythology and old religion, and of course, the simplicity of the gameplay – making it easy to understand and enjoy.
We can also see that with certain markets, where access to high-speed internet and data is limited, success for studios will come to those who can create light slots with great features. Especially when it comes to top-notch mathematics, easy gameplay and a compelling narrative. For more mature markets, I also believe that having great graphics and pitch-perfect sounds will be essential to making your slots stand from the crowd and create a real differentiator over the 100+ other studios creating similar products.
With a new generation of player now emerging onto the scene – how influential do you see traditional slot themes such as Irish, Egyptian or Fruit slots from the 2010s being in the future?
JU: I believe there's always going to be space for the classics. We inherited that trend from the land-based generation in the 2000s, and its likely not going anywhere.
If we look at the traditional symbols used in slots, these are basically the 'ancient' symbols of lore from our industry's history. Their recurring popularity has a lot a do with trust and making players feel at home. For a new game to win a player's heart, there needs to be that element of trust for them to take their own money and put it on a spin.
However, with that, there should also be there at element of added value that makes you identifiable as your brand. For example, being an Egyptian game with your own twist. Connecting with what Robin said for first question, I really think smaller, agile studios are going to clean up in the coming years.
Also looking at the new generation of players and how that's going to influence development, today's demographics come from the world of video games, so they will always look for games that resonate with the mechanics they already know.  Next-gen players will look for products that have that transferrable resonation. Definitely in my eyes new players are very tech savvy, understand the mathematics and understand how RTP works. If a studio is open to catering to that demand, you'll be rewarded with player loyalty.
AW: This is exactly what I think too – I believe traditional themes playing (pardon the pun) on Mythology or History will always have a place in slots, and with good reason. Classic symbols such as Sevens, Jokers, Bells, Cherries and the classic Royals (A->9) will likely stay around for years to come, as it is what players know and love. I know of some providers have completely sworn off never using Royals, but I think they too will have their place in the future of slots – after all, they're the classics. Definitely some element familiarity for the players always helps them get into a new game, should studios should bear that in mind. Using Royals and other classic symbols are an easy way to piggyback on the player's personal experience.
RL: I definitely agree with this. New players are coming into an iGaming world that already has its core elements – new players aren't coming into an empty world. New players will become accustomed to the existing environment and see it as part of the furniture. A good term relating to this is "end customers don't like change – that is why innovation is hard". I believe these themes will stay forever as it's part of how slots first came about. You'll see this if you check Wikipedia; the original fruit machines gave fruit-style candy as wins. It seems so random, but what started nearly a century ago has created the fruit slots we see today.
So, if you deviate too much from that you lose the appeal – just as Jan has said, it's a staple favourite that will never change. At the same time, given decreasing production costs, creativity with the classics can become far more enhanced. I expect we'll see far more localised versions of that. Take fruits for example, you can tailor them to regional markets with regional fruits, as well as adding a variety of visual effects, etc. Let's say "Book of" themes – why not make highly localised variants of that theme, now that production costs are way lower than say 5-10 years ago!!
When it comes to profiling player preferences in the 2020s, how different are playing styles and habits compared to pre-COVID? What's proving to be the most engaging?
AW: For me, in terms of profiling player preferences, COVID has certainly had an impact on the way people play and engage with online slots. With more people staying at home and having more free time, there's undoubtably been an increase in the number of players and the amount of time they spend playing.
I expect additional gamification features in or around the games such as Missions, Achievements, Tournaments, Prize drops and the like are also going to be more important in 2023, as they can help game providers and online Casinos stand out from the rest and garner a following of players. As a result, I have no doubt that retention will be one of the key things to focus on for iGaming operators next year.
JU: To add to this, it's also hard to say as the full data picture is in the hands of the operator. I'd turn this question around and say that we'd be answering this while being blind in one eye! To have the full picture, we'd need the player journey: How did they deposit? How was that decision made to play the game?
For sure we can say that during COVID, volumes went up, that part is obvious. Definitely I would say that since COVID, we've learned that we're recession proof. For example, I can say with us at Endorphina right now we have five different projects ongoing in casino, with player preferences very much being tied to the age of the player.
In my view, players incorporate the same key themes we've already seen. Every decade, player demographics are identical: disposable income, late 20s-30s, the only thing that has changed are the devices being played on. So, in effect we have change in the player lifecycle, but habits stay the same.
RL: For me, I've seen a smaller effect than I thought there would be. We've done plenty of research in the German market on this. The key finding being that there were only a small percentage of players transitioning from land-based to online during lockdowns. However, this still resulted in a substantial number of new players giving slots a try for the first time and we have seen an unusual degree of sticky-ness of these land-based players – so, that is encouraging!
I have no doubt that people are slowly starting to switch from land-based to online. And just like e-commerce, there is an acceleration of the trend to online. In summary, this means less customers migrating than we thought, but for those who did, there was plenty of stickiness, with a very low churn rate. We'd see 3-4 games trialled, and loyalty established from then onwards.
Last but not least – let's talk game development technology – in order of importance, which do you see as being most key to a slot being a winner with players? Graphics, mathematics or easy playability?   
AW: To kick things off, maths and gamification are areas that I strongly believe in. If you have great features with good maths, it will get you a long way as a studio. That said, if a slot has poor graphics, or when it is hard to understand how to win, then it doesn't matter how great your maths or features are.
I also believe that 2023 will be the year where more providers will focus more on adding more immersive elements to their slots – especially with great sounds and music. I don't just mean bringing aboard some great band and making a slot out of it (Although BTG's Rasputin Megaways is a great example of this done right!), but also "home-made" high quality sounds that can experienced in games, which are effectively proprietary. Blue Guru and Elk Studios are doing some really great work in this space.
JU: When it comes to the maths – we've run a few experiments on this; if we release a game, and it is successful, we then release it again with the same core mathematics and with a new skin to see if it was the maths that made it so popular.
The beauty of that is that if you release a game with the right maths, it should work across any skin. After all, if the maths is playful, then the game theme should be successful too. Take a historical game for example (Egyptian or mythological), it is imperative that you get the core elements right. A good case of this is being a studio bringing a far too high-tech game to an emerging market. It will be inherently distrusted as it's far too new and offers something far too different to what players are accustomed too.
RL: I agree with Jan, although let's also add a bit of contrast! If the maths is so important, why would you need to release 3 or more games a month? Surely one would be fine if the maths is so great? Game balancing of all the elements – not just maths – is a key ingredient here. Take Candy Crush, for example, they have top level designers who focus on how the music kicks at a certain time, which animation triggers which emotion and the like, so no doubt the key to a successful game is focusing on execution that finds patterns that can resonate.
Just like the perfect dish, I would say it's hard to identify the exact formula that makes a game great, while there's no doubt it's easier to identify what it is that makes a game fail! The essential thing to ask is, does it come down to good maths or bad maths, or is there something else that really makes it work? This is where the tech kicks in and game balancing – you need game orchestration from your PO to make sure all of those components flow together; this is what's key. The right thing, the right moments and the right cues. All of these need to work together in harmonising those elements.
New Metaverse Game Star Life by iCandy's Flying Sheep Receives German Government Funding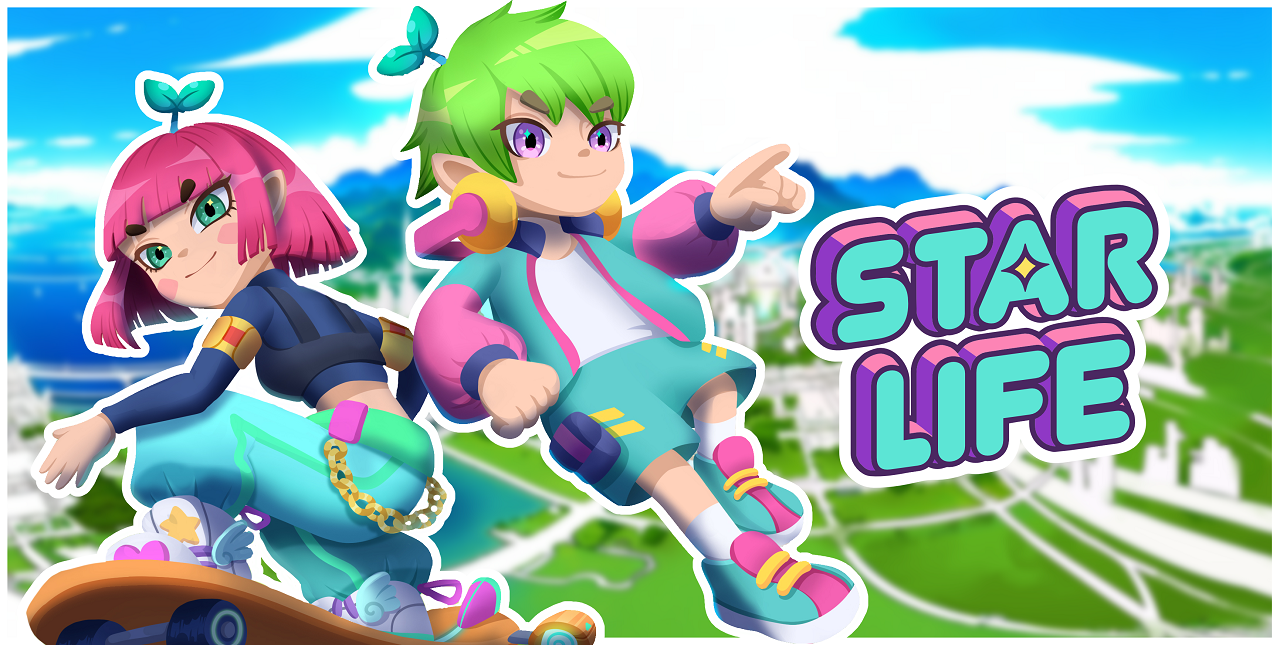 Reading Time:
2
minutes
Flying Sheep Studios, a subsidiary of iCandy Interactive, an Australian-listed international games studio, is proud to announce it is developing Star Life, a social massively multiplayer online (MMO) game focused on cooperation, and community-driven experiences that will prioritise socialising and being the party and event part of the metaverse, eventually hosting events and concerts.
iCandy Interactive has an international footprint of having other video games studios across Asia (Singapore, Malaysia, Thailand, Indonesia) and Flying Sheep Studios is its first major investment made in Europe.
The German Federal Ministry for Economic Affairs and Climate Action has agreed to support the development of Star Life with a generous funding of approximately EUR 1.1 million (approximately USD 1.2 million). Flying Sheep Studios, known for its expertise in HTML5 web-based game development, is utilizing its skills to create a sophisticated web-based metaverse game.
High-Availability Metaverse
One of the key features of Star Life is its high accessibility, making it conveniently playable from any browser on any device without needing downloads, installations, or high-end technology.
Players can start entering the Star Life metaverse with just one click via a web browser on both desktop and mobile devices. The game also prioritizes diversity, offering players various options for character creation, shopping, and community-driven events, such as concerts and exhibitions.
In addition, Star Life will incorporate optional blockchain-enabled items, or NFTs, giving players more ownership and agency over their virtual belongings. These belongings can be transferred and used on different platforms, making the process streamlined and convenient. Star Life will be a free-to-play game available to everyone.
"We are grateful to the German Federal Ministry for Economic Affairs and Climate Action for their support and trust in our project. This funding demonstrates the federal budget for video games working as intended, fostering the development of cutting-edge technical know-how 'made in Germany' and creating and securing jobs," says Thomas Rössig, Founder and Managing Director of Flying Sheep Studios.
Addition of Senior European Industry Talent
For the development of this groundbreaking project, Flying Sheep has also hired additional talent, including four industry veterans:

Renke Bahlmann – Lead Game Designer
With 12 years of experience working on browser games for industry leaders such as Bigpoint, game development allrounder and media technology expert Renke Bahlmann is the perfect fit for the position of Lead Game Designer. He will guide the team in creating a highly engaging game experience.

Frank Reitberger – Lead 3D Developer
Flying Sheep's new Lead 3D Developer Frank Reitberger is renowned for his work as a Designer and Programmer. In the past two decades, he has worked for well-known brands and customers such as Porsche, IBM, and Activision Blizzard.
Daniel Schemann – Head of Back-End Development
Cultivating his passion for multiplayer experiences in the early days of MUDs, Daniel Schemann founded his studio Silent Future in the early 2000s and would later work on free-to-play MMO Earthrise. In his new position as Head of Back-End Development at Flying Sheep, he will create the foundation for the multiplayer experience of Star Life.
Nina Kiel – Head of Diversity & Inclusion
As one of Germany's foremost game diversity experts, Nina Kiel has worked in various industry-related fields such as games journalism, game development, game event management, game studies and media education for over a decade, and published several books. Now they've joined Flying Sheep as Head of Diversity & Inclusion to support the studio in making diversity and
inclusion a key part of their endeavors.
IRINA RUF IS NEW MANAGING DIRECTOR AT MERKUR CASINO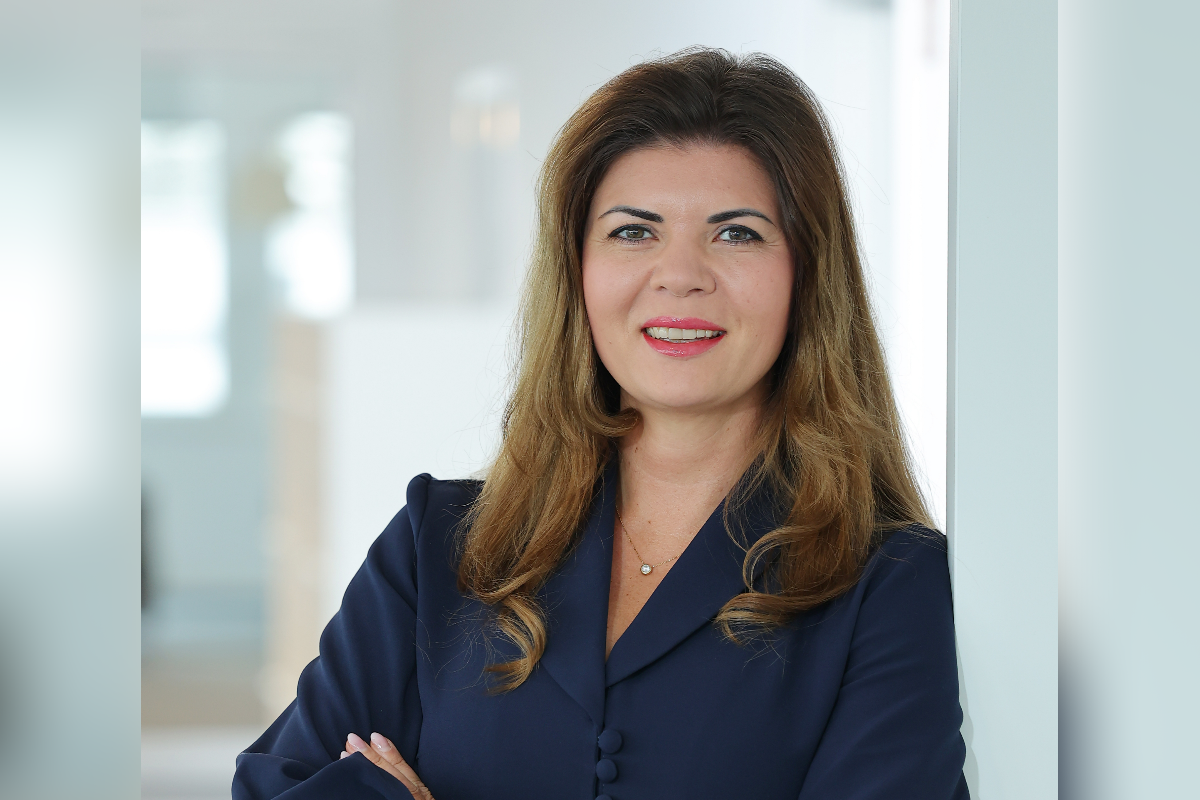 Reading Time:
< 1
minute
Gauselmann subsidiary with new management line-up
With immediate effect, Irina Ruf has assumed the role of Managing Director International at Merkur Casino GmbH. The subsidiary of the Eastern Westphalian Gauselmann Group operates around 800 arcades in Germany and across Europe. As new managing director, Irina Ruf is responsible for securing and growing the existing markets as well as for driving forward new acquisitions in the international arena. Ruf is thus stepping into the shoes of Stefan Bruns, who will in future represent the Sports Betting and Online Gaming business segment on the Management Board of the Gauselmann Group.
"We are delighted that in Irina Ruf we have been able to win a new managing director with extensive expertise and experience in particular in international operations," explains Dieter Kuhlmann, Gauselmann Group Management Board member with responsibility for Gaming Operations. Hailing from Bremen, Irina Ruf looks back on an almost 15-year career within the Group, most recently as Executive Operations Director International at Merkur Casino GmbH. "Based on her wide-ranging career path to date, Ms Ruf brings to the job all the prerequisites to successfully continue and expand Merkur Casino's international business activities," Kuhlmann adds.
For her part, Irina Ruf is also ready to embrace the challenges that the position of managing director brings with it: "I am looking forward to developing new geographical markets and implementing exciting projects together with my team. One particular focus will be on developing the online markets." The new head of Merkur Casino has ambitious plans: "Our goal is to maintain Merkur Casino International's strong position and to confidently rise to the ever-growing demands," Ruf concludes.
Gauselmann Group Appoints Stefan Bruns as Management Board Member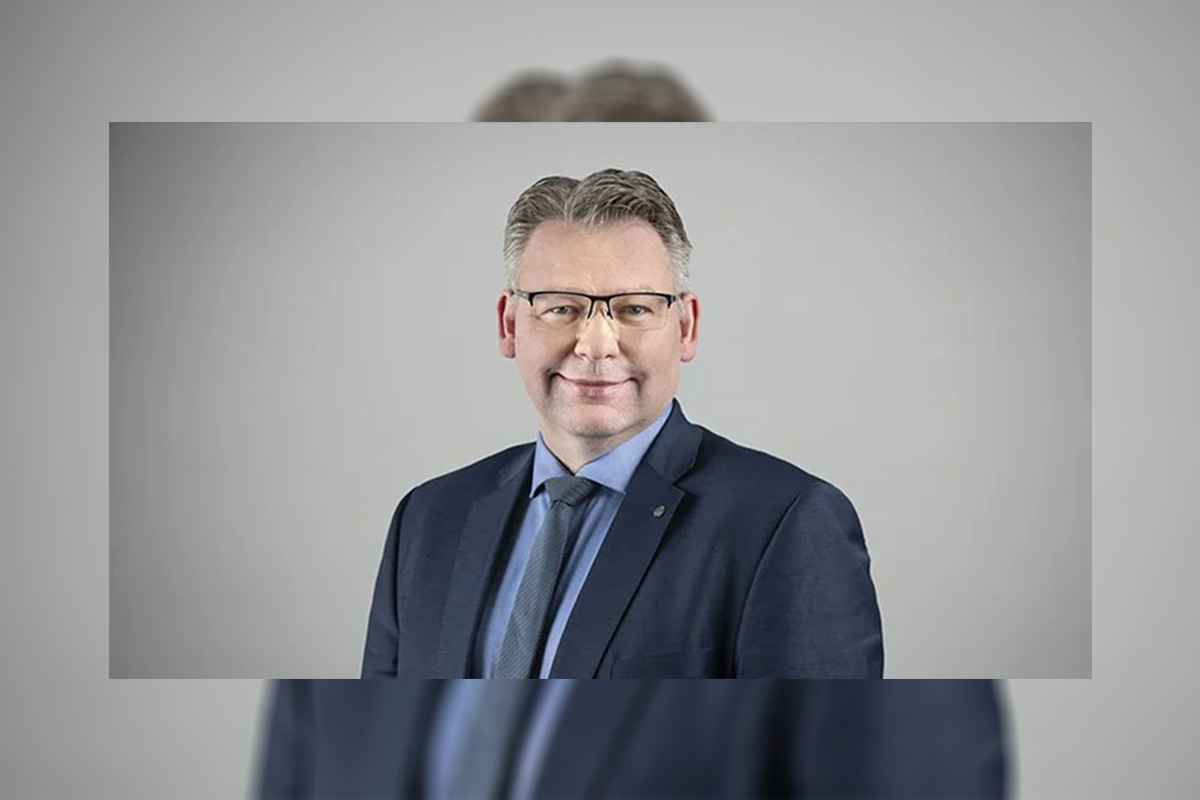 Reading Time:
2
minutes
Gauselmann Group has announced the appointment Stefan Bruns as Management Board Member responsible for Sports Betting & Online Gaming. Bruns will assume his new role with the company effective from April 1, 2023.
The tasks of the newly created Management Board position include strengthening the land-based and online sports betting offering, strategic expansion of virtual slot gaming and advancing the internationalisation of these two areas of activity.
"I am delighted to welcome Stefan Bruns, who has held management positions in the company for nine years, as a new member of the Management Board. His experience and expertise are excellent prerequisites for successfully managing the newly created Sports Betting & Online Gaming business segment. Sports betting and online gaming are promising prospective markets in which Mr Bruns will further grow and strengthen our business activities. I wish him a lucky hand and every success in carrying out his important and responsible tasks," said Paul Gauselmann, company founder and Chairman of the Management Board.
Stefan Bruns studied Economics at Osnabrück University, majoring in production, marketing and information systems for business. Following his studies, the business administration graduate headed up Marketing, Training and CAD Sales at the software provider 2020 Technologies before being appointed Management Board Chairman of I2S Business AG in 2002. Two years later, he made a career move to Harting Systems in Espelkamp, where he served as Managing Director for ten years.
Stefan Bruns started his career with the Gauselmann Group on 1 April 2014. After holding various management positions at the adp Merkur subsidiary, he was appointed to the management of the fellow subsidiary Merkur Casino in February 2017. This position came with responsibility for all of Merkur Casino's international activities – including operation of more than 450 gaming arcades as well as online and live game casinos in other European countries with over 4800 employees. In future, this task will fall to Irina Ruf, who has held the position of Executive Operations Director International at Merkur Casino for the past several years.
"I would like to express my thanks for the trust placed in me and I look forward to tackling the challenging tasks that lie ahead. The focus will be on the strategic expansion of the online and land-based sports betting offerings as well as on consolidating all worldwide online gaming activities. Our goal is to create sustainable structures and products in order to consistently expand our market shares in the sports betting and online gaming markets and to successfully position the Merkur brand for the long term," said Stefan Bruns.