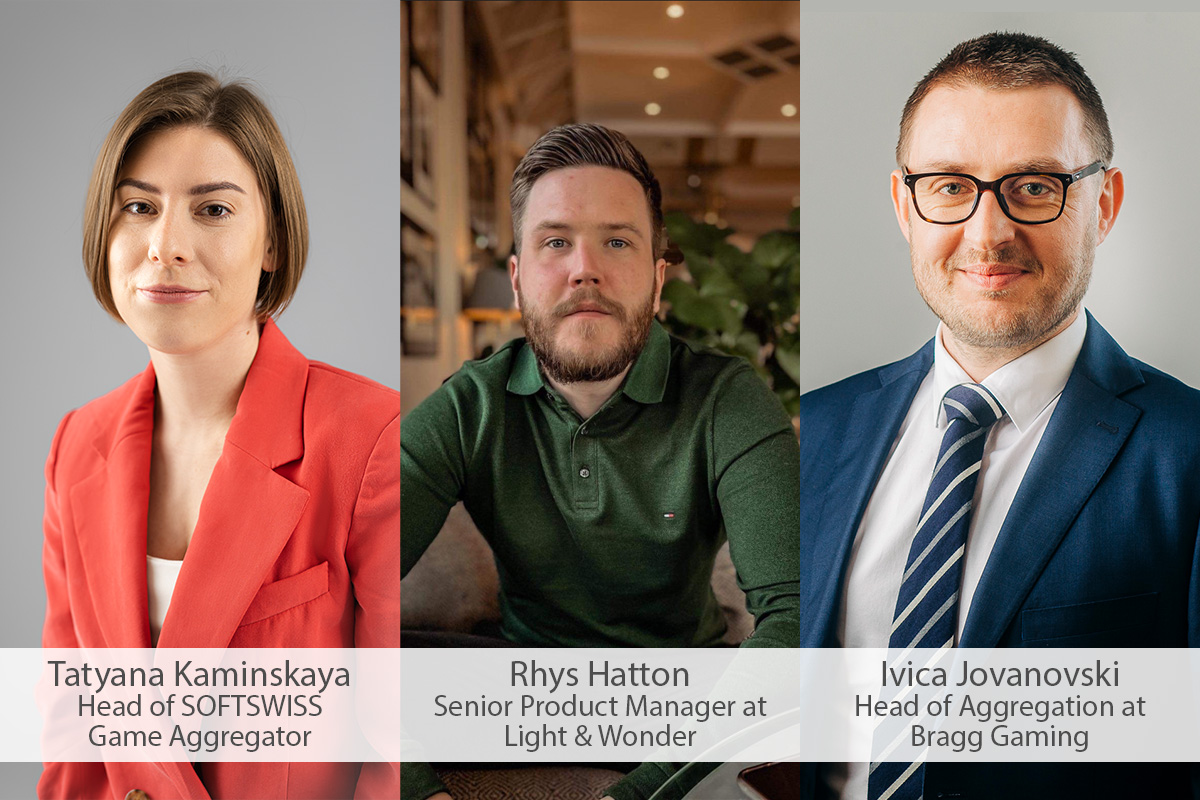 Reading Time:
8
minutes
In this round-table feature, we look at the ways in which aggregation platforms are advancing and embracing new technology to overcome pain points for studios entering unfamiliar markets, enabling them to focus on creating quality content for players. Insight is provided by Rhys Hatton, Senior Product Manager at Light & Wonder; Ivica Jovanovski, Head of Aggregation at Bragg Gaming; and Tatyana Kaminskaya, Head of SOFTSWISS Game Aggregator.
How would you define the relationship between a modern aggregation platform, an ambitious games studio, an operator and its players?
Rhys Hatton: When aggregation platforms do their job well, it's a really powerful relationship. Ultimately, our role as a provider is to remove complexity and provide distribution at scale, into regulated markets all over the world. We do this through the delivery of premium in-house and third-party content, through our OpenGaming platform which is truly scalable and which also contains all of the promotional tools and gamification features operators need to attract and retain players.
The penny has also dropped for some operators when new regulations have been imposed in certain markets including the UK, Germany and Sweden. Our technology platform is able to pivot quickly to react to these changes at a network level, keeping operators legal and compliant without the need to drop content, or having to suddenly handle huge projects and take on fire drills.
Ivica Jovanovski: It is an advanced 360-degree ecosystem that is interconnected and highly interdependent. Each segment plays an essential role, with the biggest emphasis on the player who is the initiator and main driver for competing game studios. An aggregator acts as the link, determining how innovative products will perform among a target audience, while the operator gets the opportunity to test and trial the offering and to enhance their portfolio.
Tatyana Kaminskaya: All actors in this line depend on each other. I guess it is a lot easier when it comes to players, as their major goal is entertainment. Most vulnerable are game studios, as they need to attract literally everyone – players, operators, and game aggregation platforms. And the spheres of interest they target may be totally contradictory, so it is important to find balance.
Generally, there's no way to leave any of these actors out – they function as an organic whole. Of course, we could imagine studios, operators, and players coping without game platforms' involvement and without content hubs, but this trend never stays long in the market. Working with aggregators is much more beneficial both for studios and operators in terms of saving resources. Despite spotted direct contracts between studios and casinos, aggregators cannot be ousted because of their ability to handle legal, technical and account management issues. It is the economic viability that tips the scales. Aggregators deal with high volumes, build price offerings, and are a kind of security guarantor for providers.
In which markets are aggregation platforms particularly advantageous as a route to market for studios?
Ivica Jovanovski: In markets with stricter regulations, and ones with few operators where barriers to entry are high and the immediate return for direct integration is expected. Europe and North America are regions where aggregation has really been advantageous to date. However, with upcoming regulations and consolidations in South America, I expect this will change the competitive landscape on the continent and aggregators will play a bigger role.
Tatyana Kaminskaya: Advantages do not depend on markets but on the scale and maturity of a game studio or aggregation platform. The concept is roughly the same for both. At the start, when a studio is new to the industry, it should try getting maximum output at minimum input. The priority should be given to loosely regulated markets which would not involve large expenditures. The first steps in such markets do not require excessive effort to obtain licences or certificates, but help understand the process and build up capital. It gets you prepared for landing in more serious and regulated destinations, such as the UK, already fully mature and weathered to withstand challenges and bear financial costs. It is a certain degree of product maturity when you can afford to invest six to twelve months of your effort and reap the benefit, bringing much more value, later.
I believe studios should focus on choosing a game aggregator rather than a market and seek the best offering matching their current development stage. And while choosing, they start analysing access to operators, services, and technical functionality. The SOFTSWISS Game Aggregator works with over 180 game studios, which is a testament to trust in our functionality and features.
Rhys Hatton: Overall, it is more about the universality of platforms, rather than simply catering to any one market. The breadth of access is important, but at the same time we really earn our lunch when markets are regulating and have evolving requirements. North America stands out in this regard with its fragmented, complex regulatory environment, which varies a great amount from state to state. From a supplier standpoint, this necessitates undertaking major costs in gaining individual licences, given the weight of resources that need to be assigned to this lengthy process. However, a platform provider can remove these pain points at a stroke through the development of strong working relationships with regulators – even before a market has gone live for the first time.
Across the board, the support of a modern aggregation platform nurtures and drives innovation for studios worldwide. We aim to provide operators with stand-out content that occupies every gaming niche, including local, market-specific games. It is vital that the scope of content we can offer is both as broad and as market-specific as possible, taking in every potential player preference. One interesting example here is Light & Wonder LIVE DEALER by Authentic Gaming, which we have taken live in Colombia with other regulated markets set to follow. There is a real appetite for live casino entertainment across the Americas and through the power of our platform, we are perfectly positioned to satisfy the demand by rolling this content out at speed.
What is changing in terms of technology at a platform level, and to what benefit?
Tatyana Kaminskaya: There is no common pattern that would apply to all aggregation platforms. I can say that not only the SOFTSWISS Game Aggregator but also some of our competitors see the need for technology upgrades and closer communication with players. Traditionally, a content hub has been an invisible mediator allowing players to run a game. At the same time, players are unaware that this mediator exists. That is why game aggregators try to input their value and approach players – for example, to create engaging tools to bring additional value both for game providers and operators or add functionality unavailable in games.
But this is only possible if a platform has grown its basic functionality to the golden standard – an extensive game portfolio, data processing, help desk, multifunctional back office, and high-level service. And after that it is time to add icing to its cake – additional player engagement and retention tools.
Rhys Hatton: It has also been interesting to see some of our competitors now adopting solutions that we have had in our locker for a while – such as our client middleware solution. It's inspiring to see others incorporate and build upon our ideas, as it shows the impact and relevance, they have in the industry. Going forward, we believe the future is also about continuing to build out our network services. For many years, we have offered network-wide Free Rounds, which removes the complexity of many different back offices and systems for operators, and we are busy expanding this to incorporate new features. There are smaller aggregators and single studios that have developed great products in this space and there is no question we have areas we are targeting to catch up. At the same time, achieving what we already do at global scale across the whole network is already huge for us and not something you can get easily elsewhere.
In terms of content, our acquisition of Playzido has significantly increased the scope of our capabilities. Its proprietary Remote Gaming Server (RGS) platform is one of the best in the iGaming industry for rapid custom game development and already, it is helping to accelerate the pace at which we can help both game studios and operators across the world to co-create new and exclusive content for players. With competition higher than ever for player attention, this approach drives differentiation and innovation for the benefit of all stakeholders.
Ivica Jovanovski: There are two streams, in which change is guided. First are the technological improvements, from blockchain, VR, and AI which can help build up the gamification experience. The second thing is the easier compliant adaptation to new regulated markets, enabling faster delivery, which is crucial when first-mover advantage is so important.
How important is it for these platforms to be robust at scale, to provide players with a seamless entertainment experience?
Ivica Jovanovski: Due to the large data and traffic volume processing, stability and security are exceptionally important. This serves as one of the biggest competitive advantages for operators. As technology continues to advance, the platforms will only become better, and more elements and functions will be added that will further improve the experience for players.
Rhys Hatton: We often talk about online gaming as being part of the wider entertainment ecosystem and rightly so. However, that idea goes hand in hand with the expectation of a perfect playing experience and this means platform resilience at a global level. Wherever they happen to be in the world, players demand a gaming session free of all technical bugs. If a game breaks down upon trying to open it, there's a risk that a player will never play it again – or worse, leave the operator altogether. In emerging markets in particular, the implications on revenue of losing a casino player due to a substandard gaming experience is of major significance. That is why for major platform providers, such as Light & Wonder, reliability at scale is not only desirable, but utterly essential.
Scalability at a platform level is also about customer protection. Technical attacks across global markets will continue to become more advanced, ranging from data breaches to ransomware. Operators need to know that their chosen platform is resilient and reactive to such adversity, so that its operations continue to be efficient while running at scale.
Tatyana Kaminskaya: Since game aggregators are invisible actors in the gameplay process, the bare minimum of seamless operation is when a player starts a game without noticing its technical side. Players value good gameplay which is free of technical issues. Therefore, flawless operation is a must for game aggregators, same as the ability to process big data flows, so that no technical anomalies would interfere with exceptional player experience. And only when you have reached perfection at this stage you should approach players – with no pressure but giving space to accept or decline your offer. That's exactly what we do with the SOFTSWISS Game Aggregator's Tournament Tool – we analyse, and adjust to, player preferences, showcase the benefits we offer, and give a choice.
The same story is with bonus games, savings, challenges and others. They all can become valuable assets and find their niche, but are absolutely worthless without the basic functions working properly. But the more competitors offer, the faster these additional features will outgrow from pleasant additions into a must.
How do you see the future landscape developing for aggregation platforms?
Tatyana Kaminskaya: Answering this question, I will repeat my previous words: aggregators will interact more with players. Historically, only operators used to have direct access to players – they kept in touch, built communities, etc. Once a game is downloaded, the game provider also gets access to players, but it is not communication that matters at this stage, but a quality gaming experience. At this point, aggregation platforms could enter the communication process and work on retaining and engaging players through additional features and tools. It doesn't mean that players will remember our brand – we would rather not brand ourselves in this context. But we will show operators that an aggregator can help boost player retention, increase the number of players, their LTV and potential deposits without any additional effort from a casino. Operators will want to work with us and recommend us in that case. And if we develop sought-after and popular functionality, casino players will ask for specific features available only through aggregation platforms. This will facilitate the growth of game aggregators and strengthen their impact on player experience, boosting further developments and updates to their functionality.
Ivica Jovanovski: If the pace of innovation is sustained, adeptness of modern technology is accelerated, and adaptation to new regulations is expedited, operators will value a reliable partner across multiple markets, and this bond will get even stronger. Since many parameters inevitably have to be adapted, platforms will geographically divide and develop in different directions. One thing is certain – the future is strong for aggregation platforms as they solve a number of headaches for operators and help them boost their offering and accelerate their reach in key markets.
Rhys Hatton: We believe that particularly when it comes to emerging markets, the future for aggregation platforms such as OpenGaming continues to be very bright. In addition to delivering content to operators quickly and at scale across multiple jurisdictions, with a tech stack and tools that are designed to aid this process, there is also the issue of agility at play. Again, it is about suppliers being able to utilise the resources that an aggregation platform has available: the ability to conduct adaptive planning and to continually assess and evolve whole responding to changing requirements. Regulatory change, which can often be imposed without consultation, is a fact of life in our industry. It is about how a platform provider can adapt and meet shifting requirements and expectations for the benefit of everyone, while also providing added value beyond scale and distribution.
Artificial Intelligence and online poker: will technologies change the future of the game?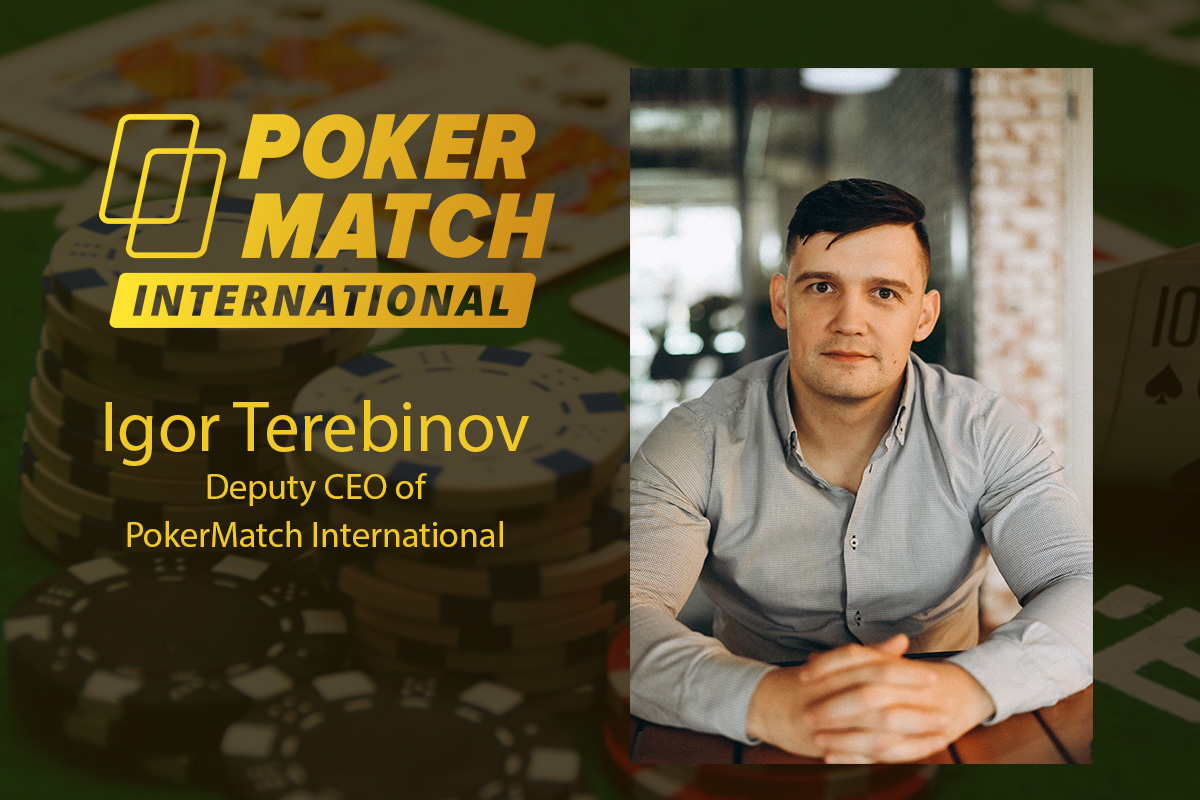 Reading Time:
4
minutes
Today we sat down to talk with Igor Terebinov, Deputy CEO of PokerMatch International, about whether artificial intelligence could kill the future of online poker
AI can launch a new era of poker
The world's coding geniuses have always considered poker to be the most complex game. Whereas, for example, all pieces are clearly visible on a chessboard, and the strategy itself is calculated for many moves ahead, in poker, the cards of all opponents are closed, so the winning options were selected based on incomplete data. Nevertheless, the machine with a specially launched program managed to master the methodology of using the well-known bluff. Before that, it was believed that machine intelligence was incapable of deliberate provocation and that only a human could bluff in poker.
Speaking about the beginning of a new era of poker, we can say that we are all already in it. Poker is a game that never stands still and is constantly evolving, and we can already see how much it has changed since its creation or over the past few years. However, it's too early to say that AI will replace human speaking skills. It can be argued that artificial intelligence can make a significant contribution to the development of poker and change its dynamics, but it is a mistake to believe that it will start a new poker era. The game of poker is a challenging task for AI as it requires decision-making based on uncertainty and incomplete information. Thus, AI can help players make more informed decisions and improve their game strategy, but it cannot completely replace a player.
It is expected that the development of artificial intelligence will have an impact on poker as the technology improves over time. Currently, artificial intelligence is not flexible enough in terms of strategies and is very expensive to use. Therefore, it is not yet used in real online games.
How artificial intelligence is used in poker
I have to admit that artificial intelligence can be a useful tool for poker players, helping them to make more informed decisions and improve their game strategy. However, it is important to understand that the use of AI in poker does not guarantee victory at all, as the game of poker depends primarily on random factors and the intellectual and psychological skills of players.
AI in poker can perform the following functions:
Game strategy development: AI can be used to develop optimal poker strategies that can help players make more informed decisions during the game.
Data analysis: artificial intelligence can analyze large amounts of data that can help determine optimal strategies and predict game outcomes.
Probability analysis: AI is able to analyze the probability of a particular combination of cards appearing on the table.
Predicting opponents' actions: analyzing the behavior of opponents and predicting their actions during the game.
Determining the opponent's level: analyzing the opponent's gaming style and determining their level. This can help players adapt to the opponent's playing style.
Ethical and legal implications of using AI in poker
First of all, it should be remembered that the use of artificial intelligence in online poker is illegal in many countries and can lead to serious legal consequences. As I have already mentioned, the game of poker is based largely on human skills, such as reading facial expressions, making strategic decisions, and understanding the game and behavioral characteristics of other players. Using AI to influence the outcome of the game contradicts the ethical principles of the game and may harm the experience of other players. If you personally want to improve your poker skills, artificial intelligence will not help you in this, but will only harm you. After all, over time, you may lose your intuitive abilities and skills of behavioral characteristics of your opponents.
Moreover, the use of AI can lead to a threat to player privacy, as some of them can access poker players' personal data and use it for their own purposes.
Can AI "kill" the future of online poker?
I would say no, it is almost impossible. Yes, artificial intelligence can harm gaming in its classic sense – users will play for money, not pleasure, using AI algorithms and tactics. Players may stop improving their skills by trusting artificial intelligence. Some argue that AI may kill the original spirit of the poker game, as the winner may no longer be the one who can read opponents and calculate everything in advance, but the one who can memorize the most patterns and apply them in the game.
That is, AI can harm online poker, but it does not mean that it will completely replace human intelligence in this game. After all, poker is a game that requires not only computational abilities but also intuition, experience, and the ability to read other players.
In general, the prospects for the development of artificial intelligence in the field of gambling can be useful if they are used to create fairer and safer conditions for the game.
The future of the poker industry in general
The poker sector has long been one of the most popular and profitable gambling industries. In recent years, the online poker market has expanded significantly thanks to innovative technologies that continue to be constantly introduced into the game. Therefore, all indicators and favorable development conditions point to an increasing demand for online poker among users.
Gamification will become a separate development vector. Gambling will increasingly move towards gamification, become faster and more interesting. We can already see trends when users choose a platform to play not because it has the best conditions, but because it has some unique feature, you can boost your level, character, get achievements, etc. To some extent, our niche competes with games, video hosting, and other entertainment platforms where users come to get their own kind of dopamine.
Let's not forget about artificial intelligence. In the future, AI will definitely be used to create interesting and dynamic gaming situations that will adapt to the player's level and style of play. Also, AI can be used to create more realistic virtual opponents using VR technologies that will take into account all possible game development options.
The use of blockchain technologies in poker will also grow rapidly. Blockchain will be used to store and exchange information between players, such as game history and results. This will help to increase the transparency of the game and reduce the possibility of disputes.
Q&A w/ Justin G. Farrugia Aretonet CEO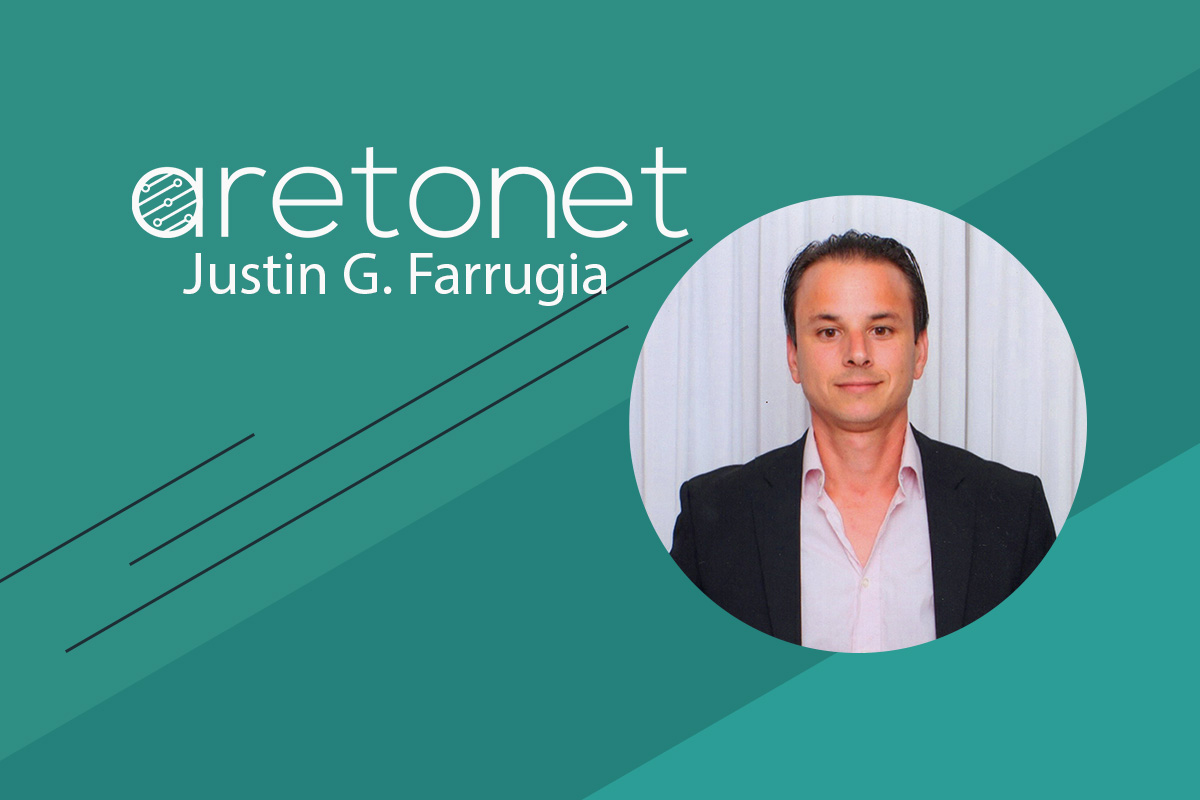 Reading Time:
4
minutes
Can you give us an overview of what AretoNet does as a business and its background in gaming prior to the launch of Betintel.ai?
AretoNet is a gaming-focused organization led by founders with extensive experience in various B2B and B2C roles across operations, product and engineering. We launched with the aim of addressing the common issue of the industry trying to understand its data. Our initial product was designed as a lead tracking and nurturing tool, but quickly evolved beyond user acquisition to focus on CRM and player engagement. Since our MVP launch in 2019, we have been actively gathering feedback and pain points from industry stakeholders to ensure our product is based on industry requirements. While there are several verticals within the gaming space, such as casino, sportsbook, lottery and others, our focus has been on retention strategies, which can differ in some ways.
To address the issue of understanding data mentioned above, we launched our first version of the BI tool two years ago, which provided users with a way to slice and dice data and view information from different perspectives. While we currently have around 140 static gaming-specific reports, we understand each business user has their own unique questions and ideas.
At AretoNet, we believe that while AI and automation features are useful, humans still crave an element of control and understanding in their business. That's why we are investing further effort into our BI product, which has led us to conceptualize Betfinal.ai. This tool will help businesses gain a deeper understanding of customer preferences, acquisition sources, financial KPIs, and answer any query about their data. We are excited to continue to innovate and improve our products to meet the evolving needs of the gaming industry.
The gaming industry appetite for the adoption of new technology is growing daily. What key points should operators consider when evaluating whether a new technology provider is a suitable fit?
In the past, AI has been a significant driver for users seeking any product. Similarly, other technologies such as crypto, metaverse, web3 and others tend to influence user opinions when evaluating a product. However, it's important to note user opinions are sometimes influenced by the media or the masses, rather than driven by their own pain points. When evaluating a potential technology partner, businesses must first consider their own pain points before considering external factors.
Another crucial factor to keep in mind is the provider's vision and future focus. Nowadays, some form of integration is always required between systems when working with a technology partner. This necessitates a significant investment and a long-term collaboration. While considering current pain points, businesses must also look to the future to ensure the technology provider can accommodate their future needs.
It's crucial to remember technology providers must be evaluated based on their ability to address specific business pain points, rather than just adopting a new technology trend. By carefully evaluating and selecting the right technology partner, businesses can not only solve their current challenges, but also set themselves up for long-term success in the constantly evolving technological landscape.
What can Betintel.ai provide that operators might not be able to develop in-house?
Our mission is to help gaming operators meet their unique challenges by developing technology solutions that address their specific pain points. By leveraging our expertise and knowledge in the industry, we can help operators improve their customer engagement, increase player retention, provide them with easy-to-use tools to understand their data and trends, and ultimately drive revenue growth and provide the ability for operators to be more proactive.
It's essential for everyone to focus on their core competencies. While operators are focused on generating value for their customers and shareholders by strengthening their brand and increasing their product offerings, at AretoNet, we are dedicated to providing the gaming industry with innovative products to help them achieve their goals.
Betfinal.ai was developed to address a fundamental pain point that affects every aspect of a business and every decision-maker. The speed at which questions are answered and data is understood, without any barriers, is critical to achieving business objectives.
Our focus on this aspect of BI enables businesses to make data-driven decisions without delays, which can help them gain a competitive edge and improve their overall performance. Our goal is to help businesses overcome the challenges they face when it comes to data management and analysis by providing them with the tools and insights they need to succeed.
What particular types of player behaviour can the platform be used to track?
Betinel.ai has the ability to natively track and provide business users with various datasets, including player behavior. The system can effortlessly track and support various aspects such as wagering, product preferences, acquisition channels, bonusing and more. We understand each operator has unique requirements and may require specific data to be tracked and made available to their business users.
We believe our customers should have access to the data they need, and we are committed to providing a customizable solution that meets their individual needs. If operators require other specific data to be tracked and made available, we can easily add this to our system. Our flexible approach allows us to tailor our solution to meet the unique requirements of each of our customers.
How challenging is it to overcome the complexities of building a multi-faceted system such as this?
I would say it's a natural progression. When a product is initially launched to address one or more industry problems, those problems can change and evolve over time.
In a similar vein, the product itself may need to evolve to meet the changing needs of the industry. We began with a multi-channel CRM product that offered segmentation capabilities. Today, our comprehensive product includes automation features, CRM, content management, and BI. The reality is the more uses a system has, the more complex it becomes to maintain and keep up with industry standards. There are various parts of the system that require constant evolution to ensure our customers succeed.
While the challenge of remaining current is ongoing, we are always on the lookout for ways to address the primary issues of the gaming industry that align with our mission. We have learned data accessibility and the ability for business users to receive direct answers to their questions without requiring technical expertise is essential to any business process. Therefore, this is our current focus.
How do you see this system developing over time? Where do you think the industry can improve in this area?
We have a significant roadmap which will elevate Betintel.ai to new heights, but the core principle will always remain the same. Business users are eager to understand their data, achieve results, and use their data to enhance efficiency and progress. Predicting the future is challenging, particularly with the accelerated progression of Artificial Intelligence. Our mission for Betfinal.ai in the near future is to concentrate on data discovery and providing business users with the ability to effortlessly query and comprehend their data at any moment.
Reinvention of the classics – is it necessary?
Reading Time:
2
minutes
Thomas Smallwood, Head of Marketing at ESA Gaming, discusses the place that classic casino games hold in the mobile-first iGaming world of today, and if there is a need to bring outside elements to staple titles.
Is there still a place for traditional games such as Blackjack, Roulette, Baccarat etc in modern game offerings, or do these products need modifiers?
In truth, I don't think they particularly need modifiers. You only need look at the most popular titles in nearly every online casino in terms of turnover to see that there will always be a place for the classic table games.
However, this is not to say that there is no room for experimenting with these products, playing with things like in-game viewpoints, graphic interface or adding extra gamble elements. This is evident throughout our portfolio in products such as Blackjack and Joker Poker. We have added gamble features which goes to show how these traditional games can be adapted and evolve in an online environment, without reinventing the wheel.
There's much focus on reinvention of classics, be it casino games, retro slots, and more. Is bringing modern technologies a way to move tables games forward to newer, mobile-first audiences?
Yes, but we have also noticed that when you create mobile-first gaming products there is a challenge to not change too much and find the right balance. The user experience is crucial and this is particularly important with games like Roulette, which can be hard to translate successfully to the mobile screen.
The constraints of the smaller screen also lend themselves to old-school simplicity. This is the case with our title Fruitz & Spinz, a classic looking American-style, three-reel slot with a wheel of fortune free-spins feature. The very nature of the small reelset means it sits very comfortably on mobile devices. For games such as Blackjack or Poker, which require close up views of the hands dealt on small screens, there is less space for external factors or additions to dilute from the main event.
We will be releasing VIP versions of both Roulette and Blackjack in the coming weeks, which will see an extra emphasis on mobile-first, high quality graphics, to make it truly optimised for smaller devices.
Can the approach of adding twists and slot-style elements to card classics, such as poker, allow for it to reach a broader audience than typical table games?
This is something that we're starting to see more and more of in the industry. From adding multipliers to certain hands in Blackjack, or big boosts to a certain number in Roulette, there's always potential to offer supersized wins, compared to your standard payouts of maybe 2:1 or 3:1.
Will this engage players or reinvent the vertical? Potentially. However, the alure of table games and mobile versions of casino classics is the ease of access. Players don't necessarily want to have the wheel reinvented for them, but just enjoy their favourite pastimes from the surrounds of a comfy location, or on the go. Consequently, on a mobile, it's about making sure the experience is equal to the desktop and consistent with the best roulettes or blackjacks out there.