The Newest Cascading Game Release by CT Interactive is Power Storm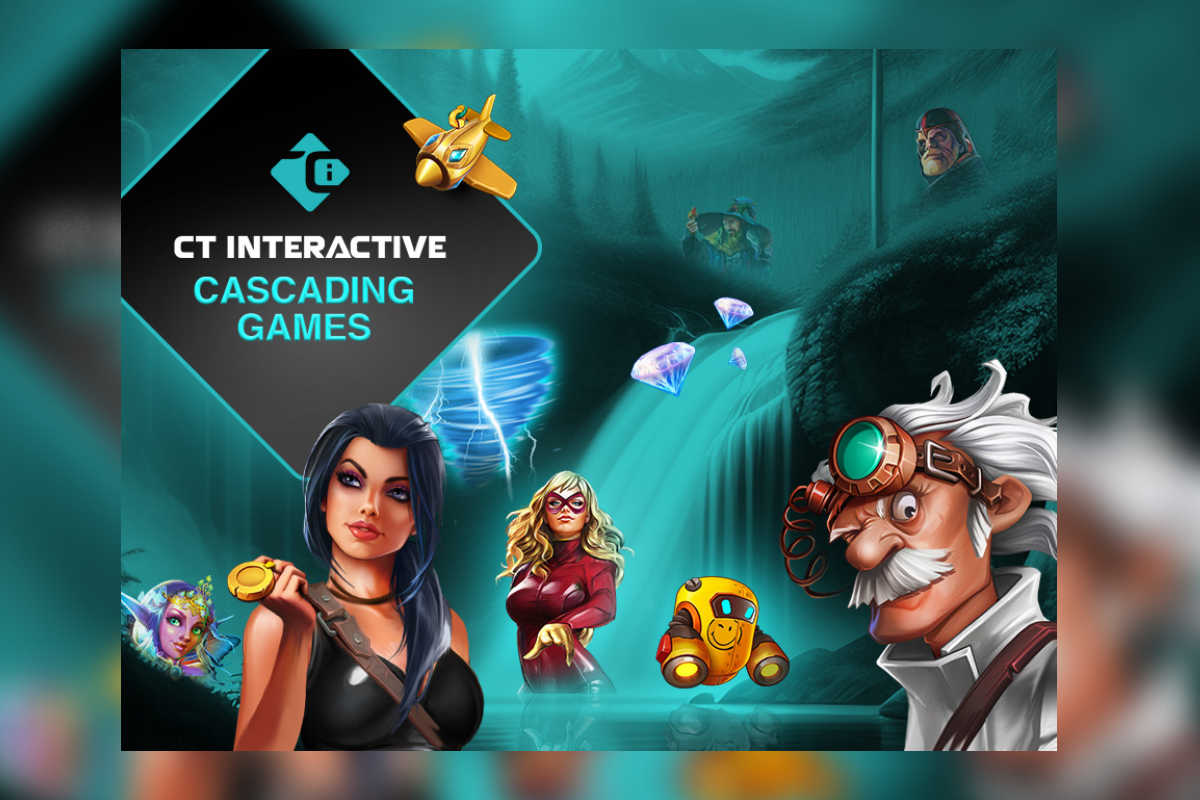 Reading Time:
3
minutes
Cascading reels games have become increasingly popular among players in recent years. The cascading reels feature adds an extra layer of excitement to the gameplay, as it offers the opportunity to trigger multiple wins in a single spin potentially.
Due to their innovative gameplay, more chances for big wins, and exciting graphics and animations, cascading reels games have become a favourite among users. In those types of games, the reels do not spin traditionally. Instead, symbols drop down from above or are replaced from the right, creating a waterfall-like effect. If the new characters create a new winning combination, the process repeats, with those symbols disappearing and more symbols falling into place. This can increase the overall payout of the game with just one spin.
Many game developers have recognised the popularity of cascading reels and have incorporated them into their slot games. Some famous examples include Gonzo's Quest by NetEnt, Bonanza, Power Storm by CT Interactive, etc.
Players enjoy cascading reels games because they provide more opportunities for winning combinations and increase the excitement and anticipation of gameplay.
Typically, they feature a grid of symbols, including standard playing card icons and themed symbols related to the game's theme. CT Interactive's cascading reels games usually combine symbols related to the game theme with universal symbols of luck.
In the newest cascading game release of the company – Power Storm, there is a combination of well-known card symbols, lucky sevens, horseshoes, and game-themed graphics such as hurricane funnel. It is a mind-blowing proposal that brings a classic slot theme to life across a 5×3 grid with 95.60% RTP that has the potential to payout up to 1000xbet.
The game is worth exploring because of its design features and innovative bonuses. The cascades here can help unlock special features by charging the strip on the left upper side of the reels. This can unleash some godly features, such as when winning nine consecutive cascades, the award is a 1000xTotal bet. If eight cascades are won, the prize is 100x Total Bet.
When cascading reels are brought into play, this brings forth a new gameplay as it is in the Treasure Chase game. In the adventure-themed cascading reels the player encounters mystic golden symbols, a book with a map unlocking Wild symbols bringing many winnings, bonus features and a level-up chart. The slot game has sharp graphics, vibrant animations and exciting sound effects.
The adventure into the land for fortunes in the cascading Treasure Chase is exciting, with features and payouts that lead the way to big wins.
The stormy winnings are expected any time the spins start to roll, with cascading bonus winnings on the way in Magic Jewels, a game rereleased by CT Interactive. The game's design and interface immerse the player in the world of precious stones and treasures. Jewels and glittering gems sparkle in the air, complemented by many emotions from the great game mechanics offering cascade wins with a growing multiplier. When the win from the current game is paid, all the symbols featured in the winning combination disappear, and the symbols above them cascade down in their places as in a mini-free game. The multiplier enhances the thrill. With every next cascade win, the player gets a win multiplier of x2, x5 and x10, respectively, and with every next cascade win afterward, he gets 12, 20 and 38 free games, respectively. All the winnings in the free games are multiplied by 2. Magic Jewels offer a plunge into the world of luxury and wealth with big diamonds and opportunities.
Cascading reels games are a popular feature in online slots, and CT Interactive's selection of games in this category is worth exploring for players who enjoy this type of gameplay.
Entain Provides Update on Current Trading and FY23 Guidance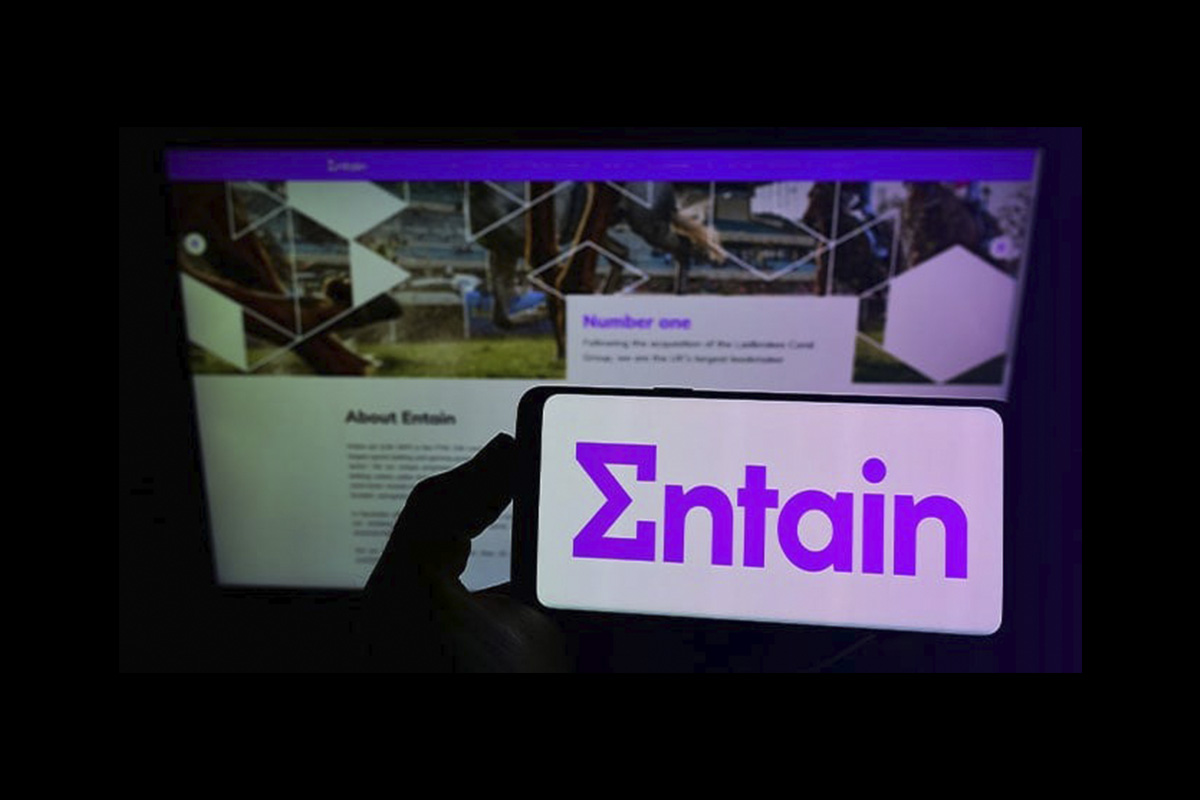 Reading Time:
2
minutes
Entain plc has provided an update on current trading and FY 2023 guidance, as well as plans to update shareholders on the progress of ongoing actions to accelerate operational performance and drive shareholder value.
Current Trading
Post the summer, Online Net Gaming Revenue (NGR) has been mixed across the Group, but in aggregate, softer than anticipated. Q3 Online NGR growth is now expected to be up high single-digit percent, and down high single digit percent on a proforma basis. Key drivers include:
Adverse sporting results impacting sports margins during September
Group wide implementation of industry leading safer gambling measures and ongoing regulatory headwinds persisting longer than expected, particularly in the UK
Slower growth than expected in Australia and Italy
Good underlying Online growth (ex-regulatory impacts) as evidenced by further strong proforma growth in active customers across the quarter
Strong performance from recent acquisitions, particularly SuperSport in Croatia
Robust performance across Retail
BetMGM in the US continuing to perform well: on track to deliver positive EBITDA in the second half of 2023; FY2023 NGR at the upper end of $1.8-$2.0bn guidance; and the successful rollout of Single Account Single Wallet, as well as online sportsbook enhancements supporting strong start to the NFL season.
Entain now expect Group Online NGR for FY2023 to be up low double-digit percent with proforma NGR down low single digit percent. The company reiterate their expectations for FY2023 EBITDA to be in the range of £1.00bn-£1.05bn supported by robust operational controls.
Actions to Accelerate Operational Strategy and Performance
Over the last three years Entain has undergone a significant strategic transformation, improving the quality of earnings and aligning operations to ensure the Group is positioned as strongly as possible to deliver long term shareholder value.
Alongside the Q3 trading update on 2 November 2023, management will share more detail on how these actions are being implemented to accelerate performance and delivery, including:
A comprehensive market review focusing on long-term sustainable organic growth
The simplification of Group structures and operations to improve operational leverage and reduce costs
A plan for the migration of acquired businesses on to the Group's industry leading technology platform
Optimising our capital allocation priorities
Progress on delivery of the Group's Online EBITDA margin target of 30%
Jette Nygaard-Andersen, CEO of Entain, said: "We continue to see good underlying growth in our online business and are reiterating our EBITDA guidance for the year despite softer than expected revenue growth in Q3 and the ongoing roll-out of industry-leading safer gambling measures. We continue to attract more customers than ever before to enjoy our products and services. BetMGM remains on track to deliver positive EBITDA in H2 and a full year NGR performance at the top end of our expectations, and we are particularly excited about the product improvements that we are rolling out over the NFL season.
"We have made significant changes to the Group over the last three years. Our focus now is on accelerating the actions we are taking to drive sustainable organic growth, expand our margins, capitalise on the US opportunity and deliver long-term returns for our shareholders. We remain confident in our ability to deliver on the vast opportunities ahead of us, and look forward to sharing more detail about the changes that we are making alongside our Q3 trading update in November."
Holland Casino Identifies New Groningen Casino Site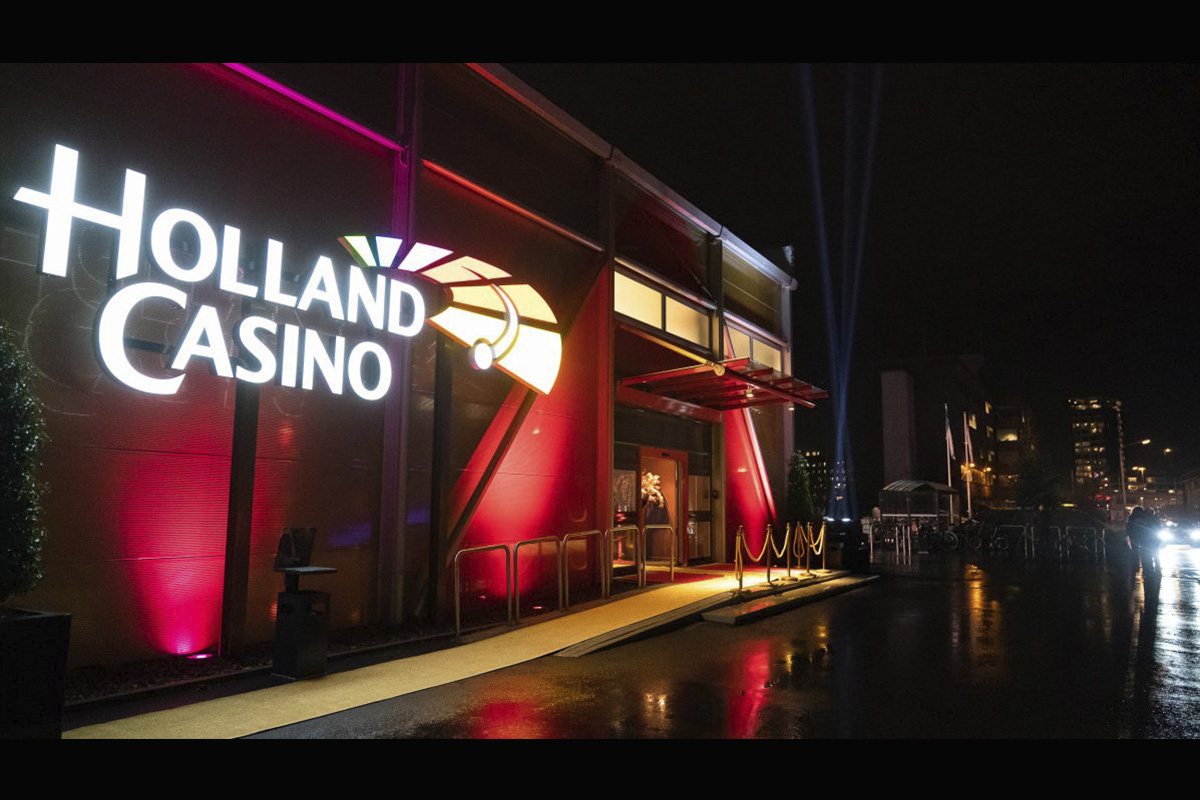 Reading Time:
2
minutes
Holland Casino has chosen Business Park Ter Borch as the new location for its Groningen casino. Holland Casino selected the location at the gateway to Groningen for its accessibility and construction opportunities. Business park Ter Borch, on the edge of the municipality of Tynaarlo, offers Holland Casino the best opportunities to build a casino that meets the company's architectural and sustainability requirements. Moreover, the location at the gateway to Groningen is easily accessible for guests and there is ample parking.
CEO Petra de Ruiter said: "We are happy that the decision has now been made. If the Tynaarlo municipal council is as enthusiastic as the board of Holland Casino, we can enter the period of planning and construction. I'm looking forward to that and especially to the moment when the new Holland Casino Groningen is open. That is not only good news for our guests, but also for our employees.
"They will soon be able to optimally welcome guests from a new building and offer the hospitality that can be expected from us."
Spatial planning councilor Jurryt Vellinga of the municipality of Tynaarlo said: "The location makes sense because of the good accessibility and the space that the business park offers. For us it is a sign that the municipality of Tynaarlo and the region are still popular for companies. This location offers employment opportunities and is a great boost for tourism in our municipality."
Attention has also been paid to the former Holland Casino location on Gedempte Kattendiep in Groningen. The casino was destroyed in a fire in 2017, with Holland Casino operating a temporary facility since 2018.
"Holland Casino offers the municipality of Groningen every cooperation to ensure that something beautiful comes back to the city center. We are grateful to everyone involved for all the cooperation and support we have received in recent years. We are very grateful to Groningen and Tynaarlo for the efforts made to find a suitable location," Ms. de Ruiter said.
The new branch of Holland Casino, Holland Casino Groningen, is expected to open in 2027.
Maria's Room Rebrands into Maria Ozawa Casino, Marking Third Year Anniversary Partnership with M88 Mansion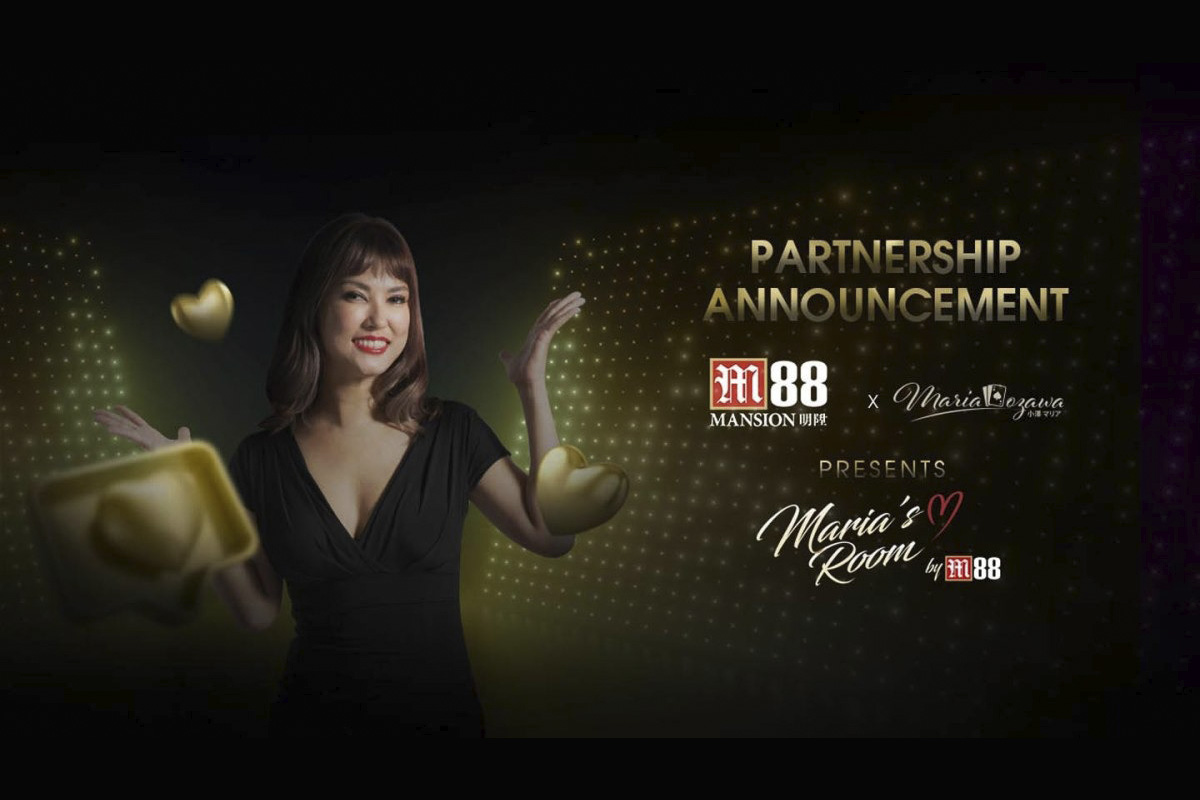 Reading Time:
< 1
minutes
Renowned international celebrity and businesswoman, Maria Ozawa, is commemorating a significant milestone in her partnership with Asia's leading online gaming platform, M88 Mansion, as she celebrates her third year as Celebrity Partner.
A highlight of this celebration is the transformation of "Maria's Room" into "Maria Ozawa Casino," showcasing her growing influence within the M88 Mansion community and promising an enhanced and thrilling gaming experience for players, with Maria's personal touch. The rebranding reflects Maria's lasting impact and the exciting evolution of this partnership over the past three years.
Alan Wafer, Head of Commercial at M88 Mansion, said: "Maria Ozawa has been an integral part of the M88 Mansion family for three incredible years."
Maria Ozawa said: "Being a part of M88 Mansion has been an amazing experience. I'm thrilled to see Maria Ozawa Casino succeed, as we offer players an enhanced gaming experience. It's been a fantastic three years, and I can't wait to see what the future holds."
In line with her ongoing collaboration with M88 Mansion, Maria Ozawa will participate in the upcoming M88 Mansion-sponsored event, IT'S THE SHIP, Asia's Largest Festival at Sea, from November 1-3, 2023, enhancing the event with her star presence.
Beyond the virtual realm, Maria Ozawa's role as a Celebrity Partner extends to a tour across several countries, accompanied by press conferences, allowing the public and media to connect with her.
Maria Ozawa's three-year journey with M88 Mansion has seen exceptional growth and collaboration. With the transformation of Maria's Room into Maria Ozawa Casino and her engagement with players, the future of this partnership looks promising.