Intel® Extreme Masters to return down under as ESL presents Intel® Extreme Masters Sydney 2023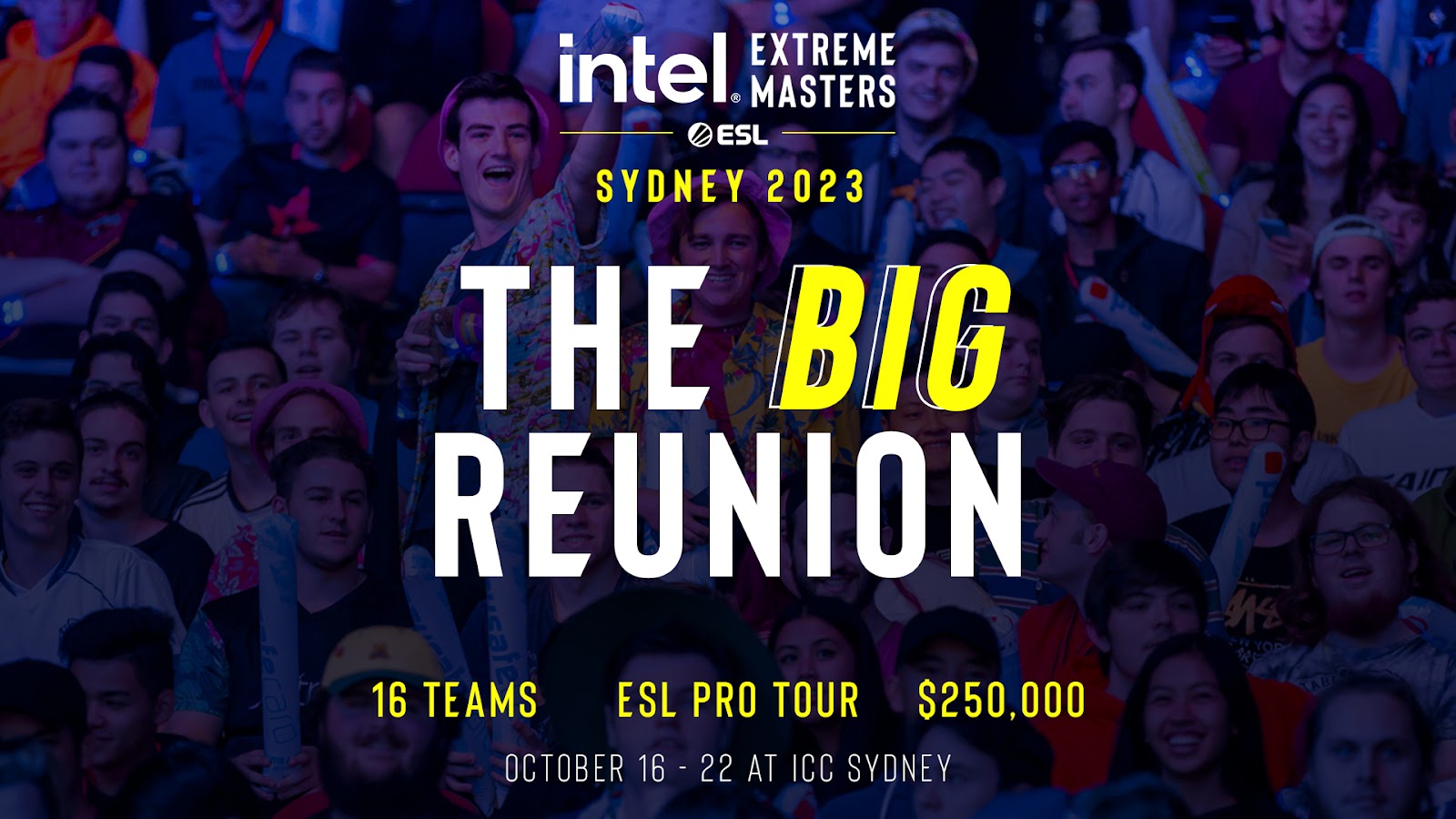 Reading Time:
3
minutes
ESL, an ESL FACEIT Group brand, has today revealed that it will bring more world-class esports to Australia later this year as Intel® Extreme Masters (IEM) returns to Sydney for the fourth time.
IEM Sydney 2023 will happen in connection with SXSW Sydney 2023 on October 16-22. Fans from Australia and beyond can look forward to cheering on their favorite Counter-Strike teams during the final stage of the competition, which will take place in the Aware Super Theatre at ICC Sydney in Sydney, Australia.
Featuring 16 top-tier Counter-Strike teams from around the globe, the competition kicks off with the Group Stage on October 16-18. During those days, the competing squads will face off in two groups of eight.
At stake are one of six available spots in the Playoffs on October 20-22 and a share of the $250,000 (USD) total prize pool. Furthermore, the winning team will qualify for the first next ESL Pro Tour Championship event in 2024, and can add a win in the race to the Intel® Grand Slam helping them get one step closer to obtaining its $1,000,000 cash prize.
The 16 competing squads consist of six Partner Teams, a Local Hero Invite, and four teams qualifying via the ESL World Ranking. The remaining five teams qualify via regional Open and Closed Qualifiers:
Europe

Open Qualifier #1 – August 9-10 – Two teams progress to the Closed Qualifier
Open Qualifier #2 – August 11-12 – Two teams progress to the Closed Qualifier
Closed Qualifier – August 23-25 – Featuring eight teams of which two teams qualify for IEM Sydney 2023

North America

Open Qualifier #1 – August 9-10 – One team progresses to the Closed Qualifier
Open Qualifier #2 – August 11-12 – One team progresses to the Closed Qualifier
Closed Qualifier – August 24-25 – Featuring four teams of which one team qualifies for IEM Sydney 2023

Asia

Open Qualifier #1 – August 9-10 – One team progresses to the Closed Qualifier
Open Qualifier #2 – August 11-12 – One team progresses to the Closed Qualifier
Closed Qualifier – August 24-25 – Featuring four teams of which one team qualifies for IEM Sydney 2023

Oceania

Open Qualifier #1 – August 9-10 – One team progresses to the Closed Qualifier
Open Qualifier #2 – August 11-12 – One team progresses to the Closed Qualifier
Closed Qualifier – August 22-23 – Featuring four teams of which one team qualifies for IEM Sydney 2023
"Since our last IEM Sydney tournament in 2019, we've heard the growing chorus of Australian esports fans who have expressed their desire for a return of this iconic event," commented Graeme Du Toit, Head of Sales & Marketing Australia at ESL FACEIT Group. "So, when we were presented with a special opportunity to host IEM in Sydney again this year, we leapt at it. We'll be counting on our fans to once again show why they're the best esports crowd in the world this October."
"Australia has a special place in our hearts when it comes to Counter-Strike events. Over the past months, Melbourne has been an amazing host for our ESL Challenger competitions, and we definitely can't wait to come to Sydney with another IEM event," said Shaun Clark, Senior Director Game Ecosystems – CS:GO at ESL FACEIT Group. "The city has already seen some of the greatest teams in Counter-Strike history be crowned Champions, including SK Gaming, FaZe Clan, and Team Liquid. Now, fans can look forward to another unforgettable event, as the world's best teams will return to the city soon."
The ticket sale for IEM Sydney 2023 starts on June 22, 2023, at 4:30 PM AEST. 3-day General Admission tickets are available from A$159, with General Admission Plus (A$199), Premium (A$279) and 'God Mode' (A$1,399) ticket types also available.
SXSW badge holders with a Sydney Platinum (A$1,495) or Games (A$1,095) badge can also access all three days of IEM Sydney 2023. An allocation of seats in the Aware Super Theatre will be set aside each day for SXSW Sydney badge holders. Learn more and buy your badge at https://sxswsydney .com/.
IEM Sydney 2023 will be broadcast live on ESL Counter-Strike's Twitch and YouTube channels, and via dedicated broadcast partners. For more details about the competition, check out the official website and follow ESL Counter-Strike on Twitter, Instagram, and Facebook. For more general information, head over to eslfaceitgroup.com and follow ESL FACEIT Group on LinkedIn.
Data.bet confirmed as headline partner of F1-themed ICE Esports Arena and Esports Betting Conference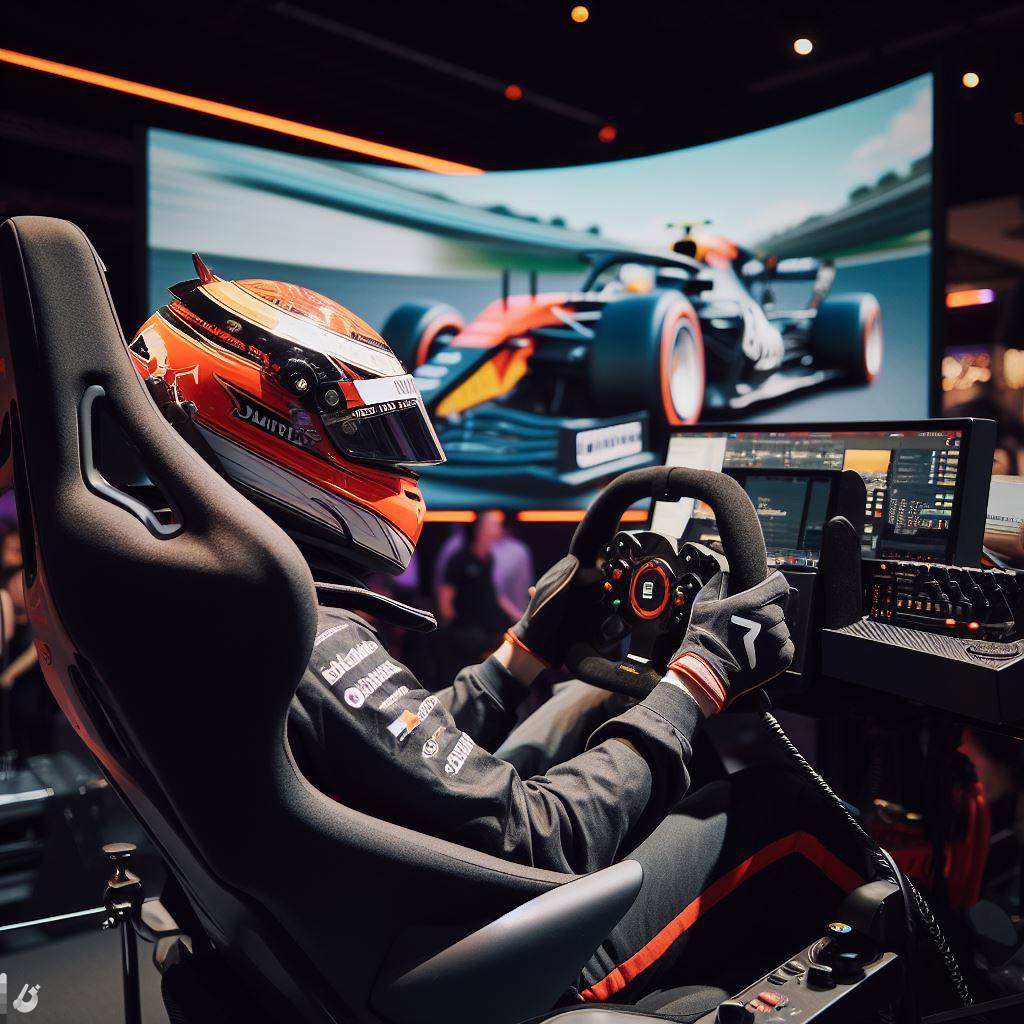 Reading Time:
2
minutes
Clarion Gaming has announced a prestigious new sponsor with Data.bet confirmed as exclusive commercial supporter of the ground-breaking ICE Esports Arena (6 – 8 February, ExCeL London) and the influential Esports Betting Conference which is being held 8 February at the ICC Capital Suite, ExCeL London.
Will Harding Head of Esports at Clarion Gaming said: "I am proud to say that ICE is widely regarded as having led the way in terms of introducing Esports to the international gaming and betting community and we are delighted to be working in partnership with another sector leader in the form of Data.bet.
"Like us the Data.bet team is passionate about Esports and the company's track-record of providing clients with premium quality Esports feeds, AI-processed events data and the optimisation of risk management courtesy of its Managed Trading System will add to the Esports experience as well as the cutting-edge sector insight that we will be delivering both on the show floor and at the Esports Betting Conference."
Previewing what delegates can expect from what will be the last Esports Arena held in London prior to the ICE relocation to Barcelona in 2025, Harding confirmed: "The Arena is all about delivering authenticity and using the in-person experience to bring the business-building opportunities delivered by Esports to life. Our theme for 2024 is F1 and we will have two professional racers competing head-to-head to demonstrate the dynamic world of Esports racing. Data.bet will unpack the action and provide live gaming odds which will be displayed around the ICE Arena.
Attendees will also be able to immerse themselves in VR and haptic feedback racing, compete on four connected simulated rigs and participate in the Data.bet sponsored Pit Stop Challenge.
"The ICE Esports experience is completed by the Clarion Gaming curated Esports Betting Conference which enables delegates to help shape the landscape of Esports wagering drawing on expert insights from Rivalry, Better Collective and Data.bet."
In addition to the Esports Arena and Esports Betting Conference visitors to ICE will have access to 600+ exhibitors, thousands of product launches and the opportunity to engage with leading international thought leaders, decision makers and regulators across all gaming sectors and verticals courtesy of the world-class ICE VOX learning platform. More visitors than ever before are expected to attend ICE 2024 motivated by the desire to make more connections, gain more inspiration and benefit from more learning.
Registration to attend what will be the last edition of ICE to take place in London prior to its relocation to Barcelona in 2025, is open at https://ice .reg .buzz/step/1?ticket=exhibition-pass.
Oddin.gg Secures a Landmark Official Data Rights Deal for the First Ever Counter-Strike 2 Major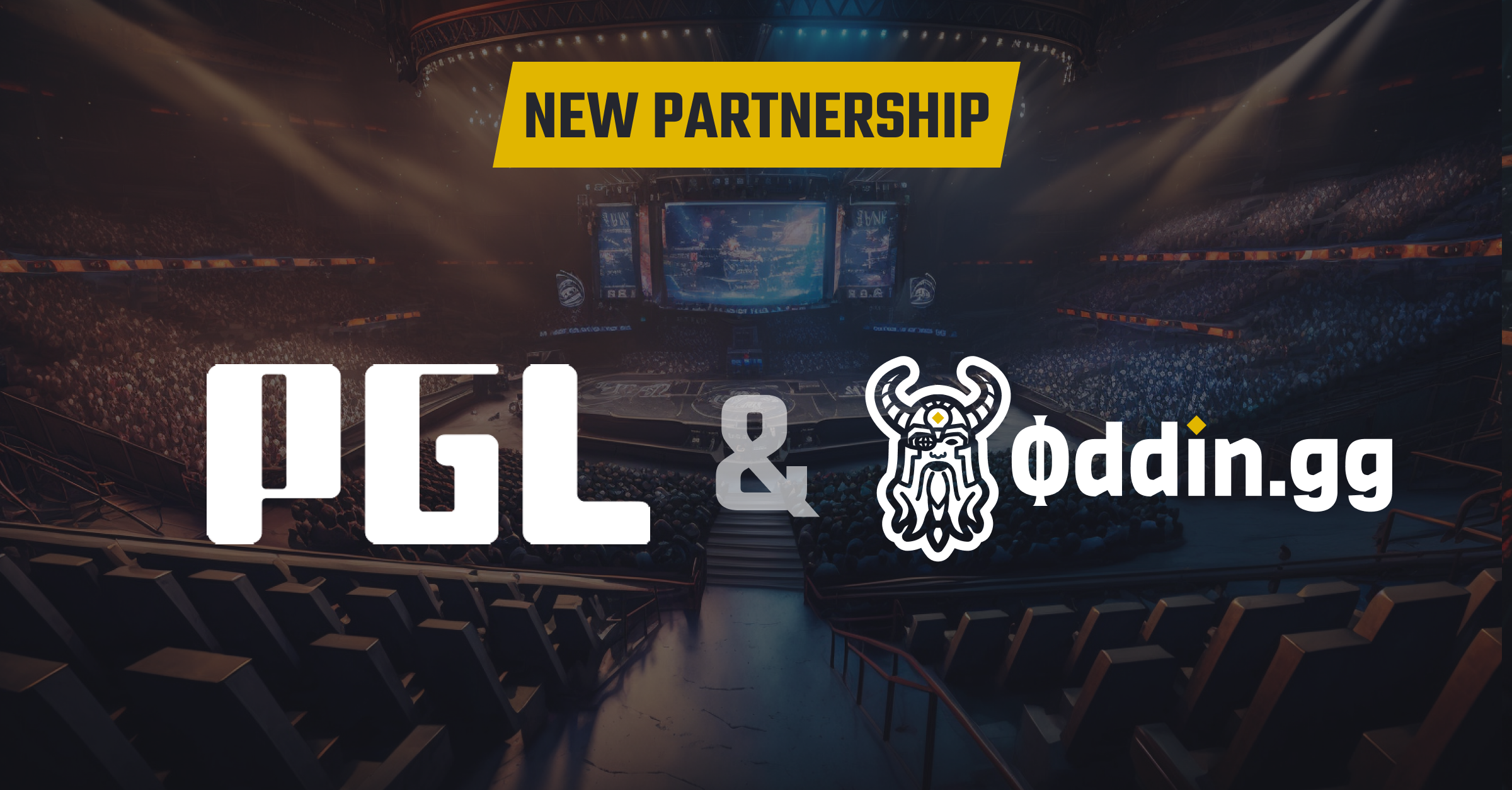 Reading Time:
3
minutes
Oddin.gg is proud to announce its exclusive official data partnership with the esteemed tournament organizer PGL for the upcoming Major Copenhagen 2024. This collaboration marks the first Major for the newly released game Counter-Strike 2 and represents a significant milestone for the esports analytics and betting solutions experts, aiming to transform the esports data market.
The world's elite Counter-Strike teams are set to gather in Copenhagen, Denmark, a nation with a rich history in Counter-Strike. They will compete for the title in what is expected to be the franchise's most significant Major in recent years. It will be the first Major ever in the updated Counter Strike 2 title, faster than before as it is played in a smaller number of rounds. The aim? To smash viewership records and elevate the fan experience to unprecedented heights. Given the high hopes of the successor to the hugely popular Counter-Strike: Global Offensive, there is no surprise that Valve, the publisher behind the franchise, leaves the organization of the premier event in the safe hands of PGL, one of the top esports organizers globally.
Oddin.gg, a market leader in providing cutting-edge betting solutions, marks its foray into the official esports data market with this deal, following up on the DPC regions acquired last year in Dota 2. Making a series of strategic moves into the official data segment, Oddin.gg is uniquely positioned as the only company on the market to fully leverage the esports value betting chain at every step of the way. The company will offer both its products built around the data, which means engaging odds, sophisticated risk management tools and services, esports-centric iFrame, and comprehensive widgets, as well as data API and trading stream to those partners who want to utilize the data within their infrastructure.
Marek Suchar, Managing Director and Co-founder at Oddin.gg, expressed excitement over the collaboration: "We are thrilled to be pushing the boundaries once again, and doing what others are not capable of doing: finally directly connecting two worlds we deeply care about. On one hand, we have PGL, the apex of esports, renowned for its elite production quality, premier tournaments, and unparalleled viewership. On the other, there's a roster of our esteemed clients like Betway, Stake, Yolo, Altenar, Betby, among many others. We're thrilled to bridge these worlds, leveraging data from the first even Counter-Strike 2 Major to enhance fan engagement through dynamic odds and interactive widgets. Our robust risk management system is critical to provide PGL with valuable real-time insights on any potential suspicious betting activity, positioning Oddin.gg as a safeguard of the integrity of such a prestigious event. By closing the loop, we ensure all involved parties maximize their benefits, thereby enhancing revenue generation and promoting long-term sustainability."
Speaking on behalf of PGL, Silviu Stroie CEO, highlighted the synergistic nature of the partnership: "PGL is constantly seeking innovative ways to engage with our community and safeguard the integrity of the game. Teaming up with Oddin.gg allows us to harness the full potential of our esports data, creating novel avenues for fan engagement and introducing fresh market innovations. We are happy to see the continued evolution of the esports market, and can't wait to see what Oddin.gg has to offer."
The Main Event is scheduled from March 17-31, 2024, the PGL CS2 Major Copenhagen will feature 24 top-tier Counter-Strike 2 teams, qualified through RMR, battling over a $1,250,000 prize pool. The event promises to be a landmark in esports history, showcasing exceptional talent and competitive prowess. With millions of fans watching worldwide, the event is more than just a tournament; it's a global celebration of skill, strategy, and the spirit of esports. Qualifiers – from Open through to RMRs – take place in the new year starting in early January.
Prepare to be part of the thrill at the PGL CS2 Major Copenhagen 2024 – a not-to-be-missed spectacle for esports aficionados everywhere.
DreamHack reveals EU expansion with the launch of DreamHack Stockholm for 2024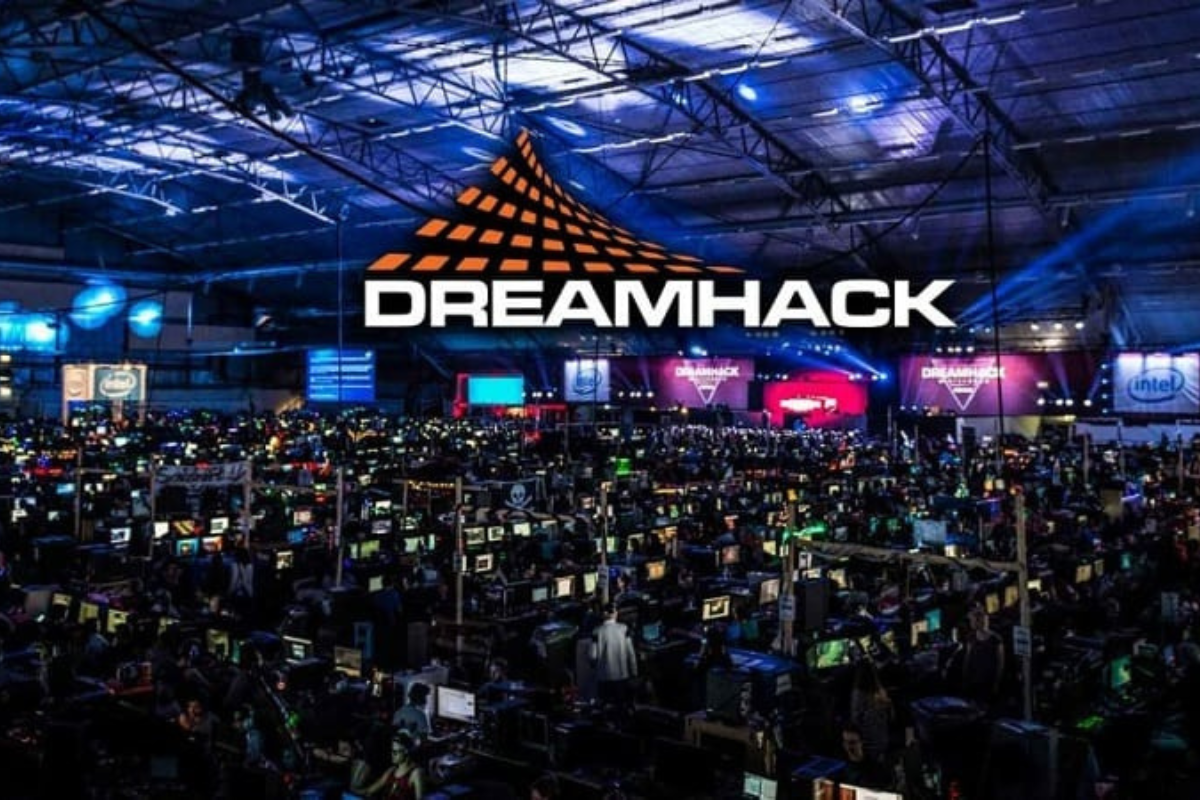 Reading Time:
3
minutes
DreamHack, an ESL FACEIT Group brand is set to break new ground in 2024 as it enters Stockholm, the gaming capital of Scandinavia. The festival, which originated in Sweden back in 1994, welcomes gamers from all over the world to Stockholmsmässan on November 22-24, 2024.
Having toured numerous Swedish cities and hosted events worldwide, from San Diego to Melbourne, India, and Tokyo, DreamHack has entranced a global gaming community since its inception. This new chapter, entering the gaming capital of Scandinavia, brings the festival full circle on its home turf, becoming the must-visit gaming destination of the year.Bringing DreamHack to Stockholm is not just another expansion, it's a personal mission. Gaming simply belongs here. We're weaving a new thread in the city's cultural tapestry, celebrating the unique spirit that makes gaming in Stockholm so special. From content creators & talented cosplayers to the newest games & hardware and best esports, we're creating an arena for everyone to celebrate their community", says Shahin Zarrabi, Vice President of Festivals at ESL FACEIT Group.
"
DreamHack Stockholm is poised to elevate the festival gaming experience, building upon the foundations laid by its predecessors, with international connections and a major venue. The city, known for its status as one of the highest video game-exporting hubs per capita, has played a pivotal role in birthing iconic titles such as Minecraft, Battlefield, and Candy Crush. These games, born from the phenomenon known as "det svenska spelundret" (the Swedish gaming wonder), have captivated the global gaming community and reached hundreds of millions of players worldwide. The venue, Stockholmsmässan, is the largest exhibition facility in the Nordic region.
"I am very pleased to welcome DreamHack to Stockholm in 2024. DreamHack brings together gamers from different corners of the globe promoting cultural exchange and entrepreneurship. This festival holds a significant importance for Stockholm and underscores its pivotal role in the global gaming community and the game development industry. Our city has more game developers per capita than anywhere else in the world, and is a creative hotspot where esport, tech, music and fashion intersect. This is an important step in reinforcing Stockholms reputation as a welcoming and progressive destination for the gaming community", says Staffan Ingvarsson, CEO Stockholm Business Region.
"We are excited to host DreamHack Stockholm at Stockholmsmässan in November next year. To host a festival that sparks the interest of young people in gaming and esports activities is significant and it is a fantastic opportunity to welcome not only those who already are interested in gaming but also to welcome and create interests for new participants. Since esports and gaming as live events are growing in Sweden and globally, we are happy to welcome such a festival to Stockholm and Stockholmsmässan", says Christian Clemens CEO at Stockholmsmässan.
Teaming up with various partners and organizations, including returning presenting partner Elgiganten, DreamHack Stockholm is set to transcend the realm of gaming, embracing various facets of the entertainment industry. The festival, known for its diverse offerings, aims to expand its reach and build on past successes at DreamHack Winter, which has previously included live music acts, collaborations with Swedish tech partners, and film nights. The gaming and lifestyle festival provides attendees with a unique opportunity to not only play and compete but also to connect with their favorite content creators and engage with their communities whilst tapping into the rich gaming heritage of Stockholm and joining the ranks of prestigious events previously hosted in the city. From the FIFA World Cup to the Olympics, Eurovision, and more, DreamHack will, rightfully, stand alongside giants, ready to make its mark on Stockholm's event landscape. The events strive to cover multiple aspects, creating an immersive experience for attendees.
"Our multiyear partnership with DreamHack is one of our most important investments into the Gaming community. It's also a partnership that we are very passionate about. Gaming brings people together, and with this new festival in Stockholm, it will become even easier for people to gather and enjoy the amazing experience that DreamHack has to offer. We look forward to DreamHack Stockholm 2024 and will do our best to bring it to the next level together with the team at EFG", says Alexander Åberg, Gaminglead at Elgiganten.
Gaming will remain a key aspect of DreamHack Stockholm, and its location in the heart of Sweden aims to attract visitors from across the country and Europe. Front and center are the attendees themselves as they dive into the immersive experience, engage with their favorite content creators, play games with or against each other, and immerse themselves in various esports competitions, both as players and spectators, as the festival celebrates all corners of the industry. Amongst all of this, the world-famous LAN party will, of course, also be featured in a dedicated hall of its own.
Stockholm will be the second festival stop for DreamHack in Sweden, whilst Jönköping will continue to serve as the perfect backdrop for DreamHack Summer on June 14-16.