All You Need To Know About Online Gambling in Estonia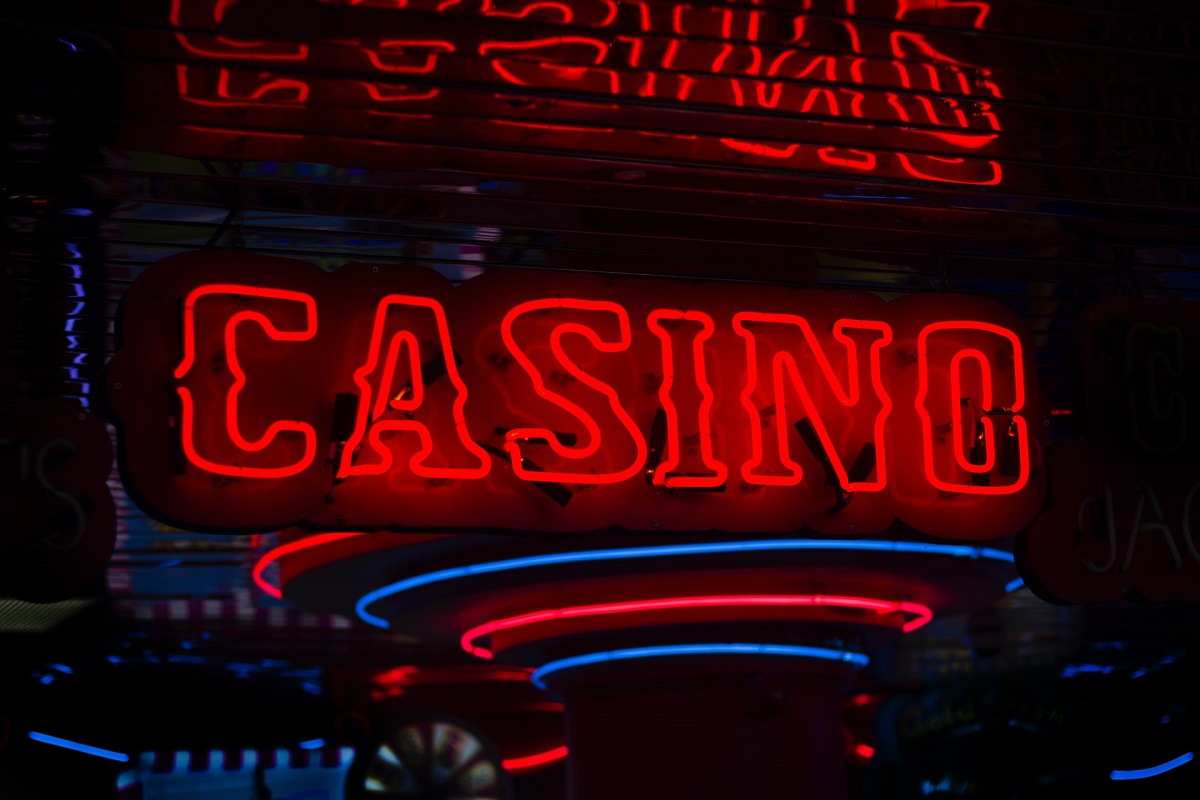 Reading Time:
2
minutes
Online casinos have become more accessible worldwide. Billions now have mobile devices and PCs. If you live in Estonia and want to begin gambling, there are many things you need to know about online gambling. You can check out sites like Playin.ee that review all the top casinos in Estonia. They cover every aspect you should be aware of to enjoy your gaming. In addition, they cover a wide range of topics, including casino site regulations, the best online casinos, and casino bonuses. Here are a few things you need to know about online casinos in Estonia.
Gambling Laws in Estonia
In 2008, Estonia introduced the latest Gambling Act, which took effect in 2009. This legislation was a significant milestone. It established a legal framework for regulating the fast-growing online gambling industry. The Act serves as the primary regulatory instrument for the gambling sector. Before this, the Gambling Act of 1995 and the Lotteries Act of 1994 were the main legislations. However, these acts became inadequate. They couldn't keep up with the rapid advancements in gambling technology. Notably, online gambling services remained unregulated under the previous legislation. Introducing the latest Gambling Act brought much-needed oversight.
Online Gambling
In 2010, Estonia took the lead in imposing online gaming regulations. It helped tighten oversight within the industry. The Gambling Act and the Gambling Tax Act emerged as the two essential laws providing control over online gaming. Online gambling was legalised in Estonia in 2010. This was due to the economic consequences of the global crisis in 2008-2009. The government saw the opportunity to establish online gambling as a new source of income. To ensure that players were protected, only local gambling sites could offer their services online in January 2010. The following year, in January 2011, Estonia opened its doors to offshore operators. All they needed was to secure a valid licence from the Estonian authority. Alongside the legalisation of the market, Estonia also implemented measures. This ensured blocking unlicensed gambling sites from offering their services to Estonian citizens. These regulations aimed to safeguard the interests of players and industry players.
Final Thoughts
Online casinos in Estonia have come a long way since the introduction of the latest Gambling Act. The government has implemented several measures to ensure that players are protected. This includes authorising licensed local gambling sites and blocking unlicensed sites. The online gambling industry thrives with technological advancements and an ever-increasing demand. Overall, Estonia's online gambling industry has a promising future.
Red Rake Gaming strengthens its presence in Latvia with Spins.lv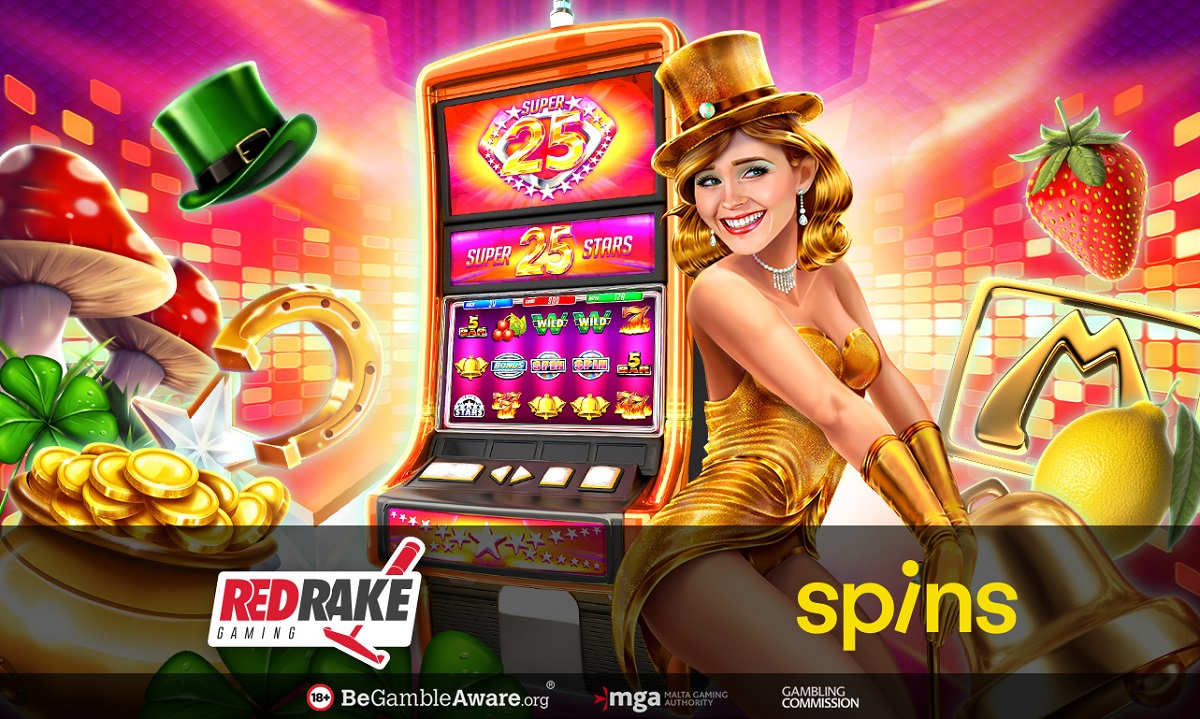 Reading Time:
2
minutes
Red Rake Gaming, global premium casino games provider with offices in both Spain and Malta, has extended its reach across the Latvian market with its newest partner, Spins.lv.
SPINS ensures an enjoyable and exciting online casino experience for its customers in Latvia. The company was founded in 2022 by group of industry professionals and within the first year, SPINS has acquired a large customer base and has become one of the fastest growing and known brands in Latvia. What sets SPINS apart is its user-friendly platform and a wide selection of games from the top game providers, such as Red Rake Gaming.
This partnership will grant Spins.lv access to the full range of leading games offered in the Red Rake Gaming portfolio, now available in Latvia. Among the popular titles in the market are the Super Series of games, known for their non-stop action with multiple features and bonus games, along with the industry's first "1 million ways to win" genre of games, which has garnered significant popularity among players worldwide and currently holds a dominant position in Latvia's gaming charts.
Red Rake Gaming continues its upward trajectory, making strides in various regulated markets, with Latvia standing out as a significant growth market in Europe. This collaboration is just one of the many recent partnerships established in regulated markets, further expanding its extensive client portfolio in Latvia.
Nick Barr, Managing Director for Red Rake Gaming Malta, commented on the partnership stating: "We are thrilled to partner with Spins.lv and continue our growth in the Latvian market. We have seen a significant growth in the market since our initial launch proving that our myriad of game mechanics and genres are clearly resonating well with Latvian players. We look forward to bringing out games to Spins.lv players and confident our collaboration will be fruitful."
Red Rake Gaming enters Lithuanian market through 7Bet partnership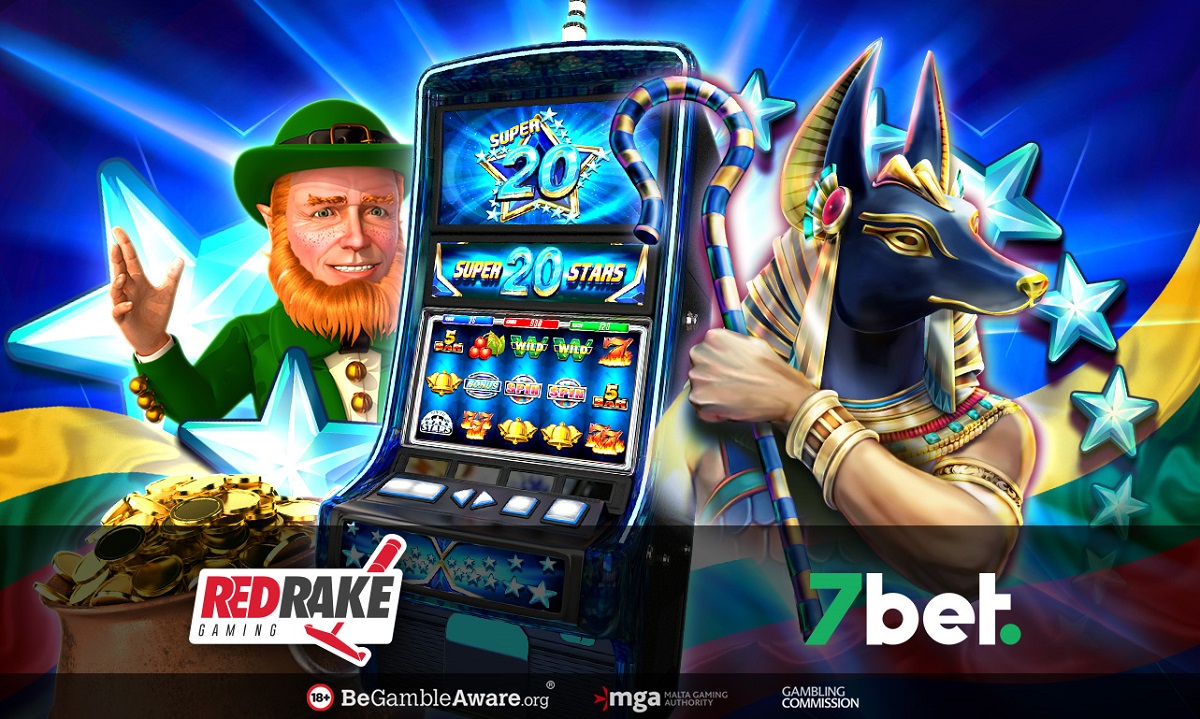 Reading Time:
< 1
minutes
Premium casino content developer, Red Rake Gaming, partners with 7Bet, the leading Lithuanian online casino platform, to distribute their high-end and innovative suite of top performing casino games into the regulated Lithuanian market.
The collaboration will grant 7Bet, access to Red Rake Gaming studio's outstanding array of top-tier games. Among these, there are renowned titles such as Super 20 Stars, which offers continuous excitement through its myriad of bonus features, Guardians of Luxor featuring scatters, mini-games, special wheels, and a free spins option, or 1st of the Irish with its multiple features and captivating cascading reels. These games have already captured the hearts of players worldwide and are currently leading the charts in several regulated European markets.
Through continuous delivery of top performing titles, Red Rake Gaming has managed to drive its regulated market strategy and deepen its position in numerous key regulated markets. With content now available in more than 16 regulated markets across the globe, with more expansion in the pipeline, players can enjoy the feature-rich, engaging content from more locations than ever before.
Nick Barr, Managing Director for Red Rake Gaming Malta, commented on the partnership stating:  "We are thrilled to partner with 7Bet, who is a key player in the Lithuanian market. We have seen a great response from players in similar markets and very confident the Red Rake Gaming content will help support 7Bet's continued growth. Red Rake Gaming continues to go from strength to strength across the regulated landscape and we look forward to the Lithuanian market contributing to our ongoing success."
IGT Enhances iLottery in Lithuania with Remote Game Server and Compelling eInstants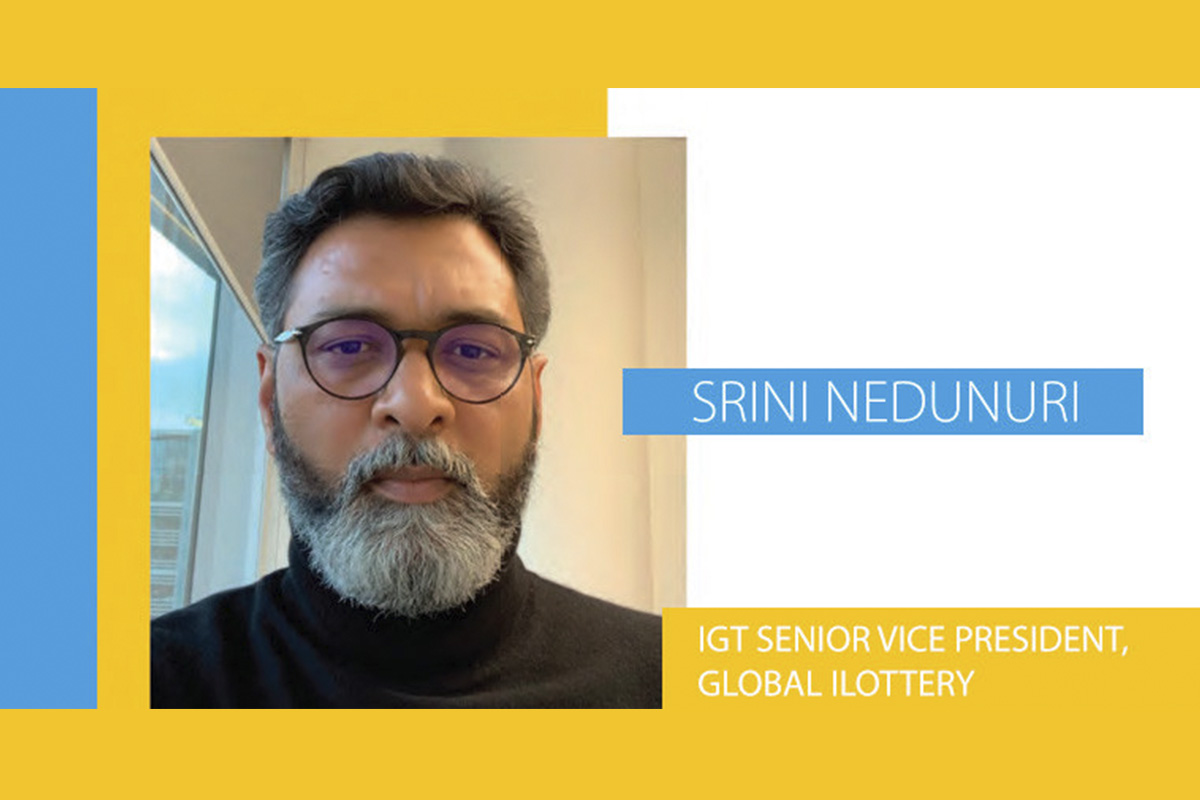 Reading Time:
< 1
minutes
International Game Technology PLC announced that its subsidiary, IGT Global Solutions Corporation, has signed a contract with EULOTO UAB (Euloto), the operator providing lottery in the Republic of Lithuania. As part of the agreement, IGT will deploy its advanced cloud-based remote game server (RGS) and at least 12 eInstant games each year.
IGT will integrate its RGS platform with Euloto's iLottery system, enabling Euloto to have access to a wide variety of eInstant content. IGT's eInstant product lineup contains numerous themes, play styles, omnichannel games, popular licensed content and the award-winning progressive jackpot games. Engaging game titles include Gold Blast, Shocking 6's and Castle Cash.
"IGT's vast content portfolio will complement Euloto's iLottery program and offer our players exciting new games to experience. Deploying IGT's RGS in the cloud also aligns with our goals of providing our players with modern, high-quality solutions, while providing us with the dynamic scalability and reliability required to help grow our business," EULOTO UAB Director Mantas Lebedžinskas said.
"The integration of IGT's cloud-based RGS will reduce the need for Euloto to go through any major iLottery system conversions in the future because the infrastructure in the cloud is always up-to-date. This advanced technology enables the Lottery to quickly choose which eInstant games they want to offer to their players from IGT's library of exciting themes and play styles," said Srini Nedunuri, IGT Senior Vice President, Global iLottery.