How BETBY is enhancing the esports product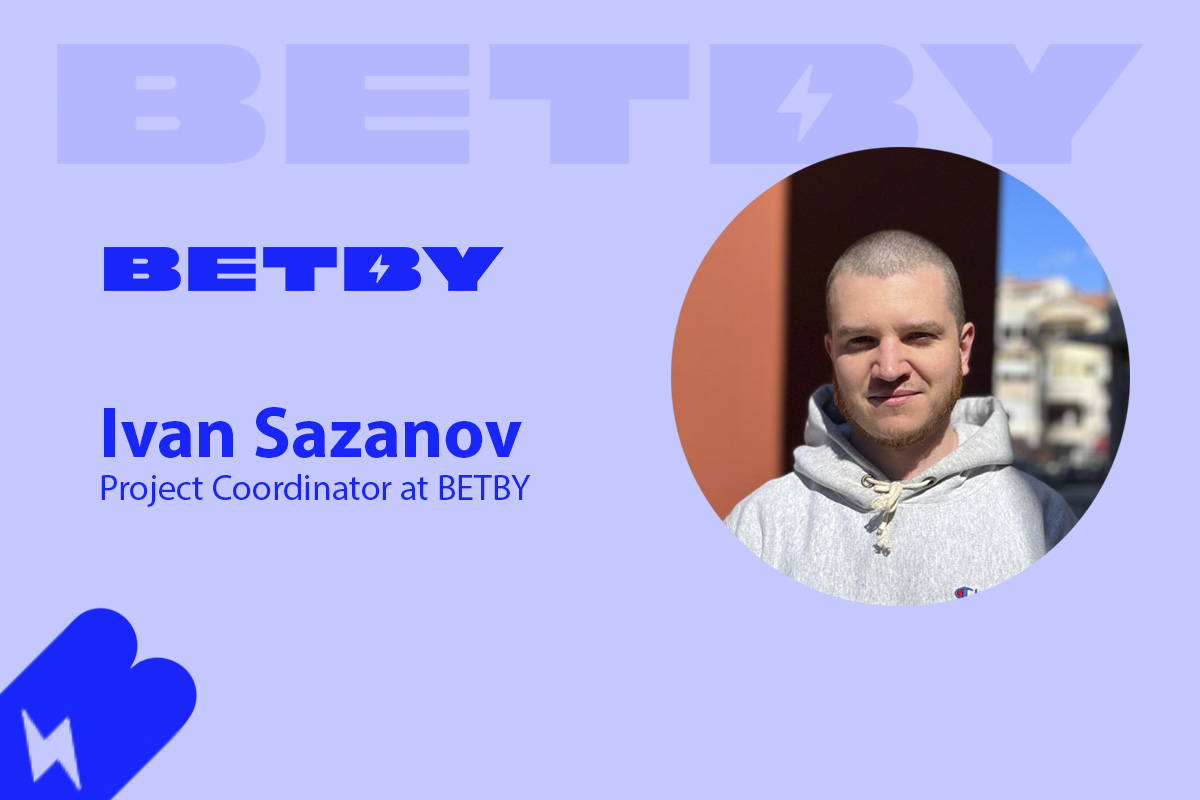 Reading Time:
4
minutes
Brands are placing more of an emphasis on enhancing their esports offering within and with the news of a new CS:GO game to continue the popularity of that title, we got the views of Ivan Sazanov, Project Coordinator at BETBY, to find out about the added importance of esports within the brand's strategy.
How important is the esports offering to your brand and the wider gambling industry?
It is no longer possible for gambling brands to have a competitive sportsbook that does not have an esports offering that sits alongside that.
Moreover, as the popularity of esports increases, brands should capitalise on the popularity and provide content to significantly improve its product portfolio.
Naturally for us, esports is one of the most important elements of the modern sportsbook. BETBY's fully-fledged product suite satisfies the demand of a diverse esports audience, currently containing about 20 sports, including classics with Starcraft and Warcraft III alongside mobile games like Mobile Legends, Wild Rift, and Arena Of Valor.
But in order for an esports offering to be considered high-quality and attractive to end users, it is no longer enough to cover just the most recognised titles like CS:GO, Dota 2, League Of Legends, FIFA and Overwatch. Aiming to broaden and strengthen esport offer, BETBY created a unique and special product – Betby.Games, a proprietary esports offering.
This unique collection, driven by artificial intelligence (AI), organizes tournaments across popular sports such as Football, Cricket, and Basketball. The game mechanics of well-liked gaming titles in Betby.Games are entirely controlled by AI, eliminating the need for any human interaction to sustain the tournaments. This aspect guarantees the longevity of the collection, making it an invaluable asset to our sportsbook offering.
Has the perception of esports changed?
I think it would be fair to say that esports has turned from a niche activity into a strong and competitive industry in its own right.
You only need to look at the budgets of the biggest esports tournaments, the sizes of the audience, the broadcast coverage garnered and other indicators that continue to grow from year to year.
There is however one important point. Over the years, when esports gained momentum, its audience was constantly replenished with young people. Naturally, that audience grew up with the games, as they entered adulthood.
Having this following has helped the esports audience become more financially reliable and solvent, which has a direct impact on the betting industry.
The time when esports in betting was perceived as something that was not very profitable is over. Experienced online bookmakers understand that the average user registering on their sportsbook will most likely depend on how good the complementary esports content is.
What further developments do you anticipate in esports betting?
The ratio of the number of bets and the total turnover on esports to regular sports will continue to grow. Esports has already become an integral part of the betting industry, but it can and will still develop.
I expect greater technological advancements to make esports more of a professional and sought after form of online betting.
This includes potential agreements with more data operators to enable real-time trading without delay, which is currently a key hindrance to esports becoming a more attractive proposition for players.
Obviously, the breadth of markets for esports events does not yet reach the classic sporting events, even considering the fact that in popular tournaments it is common to bet on 'Player Props'.
Within the games, there is a huge amount of different information that can be used to generate various unique markets. There is a huge opportunity for the first company that can implement this effectively will make a splash not only in the field of esports betting, but in the entire industry.
CS:GO 2 has generated a great deal of interest in the global community. A new, updated game in this popular series will not only to attract new players and viewers, but also the return of old ones, which will increase demand in the market.
We expect an increase in the number of semi-professional tournaments and teams that are created not for the sake of increasing interest, but with the aim of profiting from dishonest play and ensuring matchups are competitive.
This is happening on a regular basis already, and it will require more attention from both the tournament organisers and the risk management departments of betting companies to curtail irregular activity.
Has having your own in-house product allowed you to stand out in the market, rather than relying on major competitions and tournaments for traffic?
Our competitive advantage is encapsulated with the Betby.Games product that we created during the pandemic.
Despite forecasts that with the return of real sports traffic would begin to decline and the content would lose its relevance, it continues to develop and attract an ever-increasing audience. This in large part is thanks to its flexibility and customer-oriented approach.
Betby.Games has turned from a part of our sportsbook into a stand-alone and in-demand product. By generating a large amount of traffic, it makes a significant contribution to our customers who use the sportsbook in its entirety, and to individual companies outside of BETBY, to which Betby.Games supplies its product as a feed provider.
What is needed to convince operators that a gap can be bridged between traditional sports bettors and esports bettors?
From my perspective, esports has become so firmly integrated alongside sports betting that there is practically no difference between players who bet on CS:GO and Soccer.
The Super Bowl, and the concluding tournament on the Dota 2 circuit, The International, will attract millions of people from all over the world. The audiences of these most popular events will not overlap with each other, and you must be able to find a solution that appeals to both audiences.
If an operator wants to attract a large audience and, moreover, to continue to compete with other betting companies, it must be able to provide users with a high-quality offering for both regular sports and esports to engage players.
The numbers do not lie. In the world of betting, esports already occupies a significant share of all sports. Bookmakers that do not pay enough attention to its esports products are already losing money, and it will only be more difficult for them to compete in the future.
UNITED KINGDOM TO HOST 2024 PUBG MOBILE GLOBAL CHAMPIONSHIP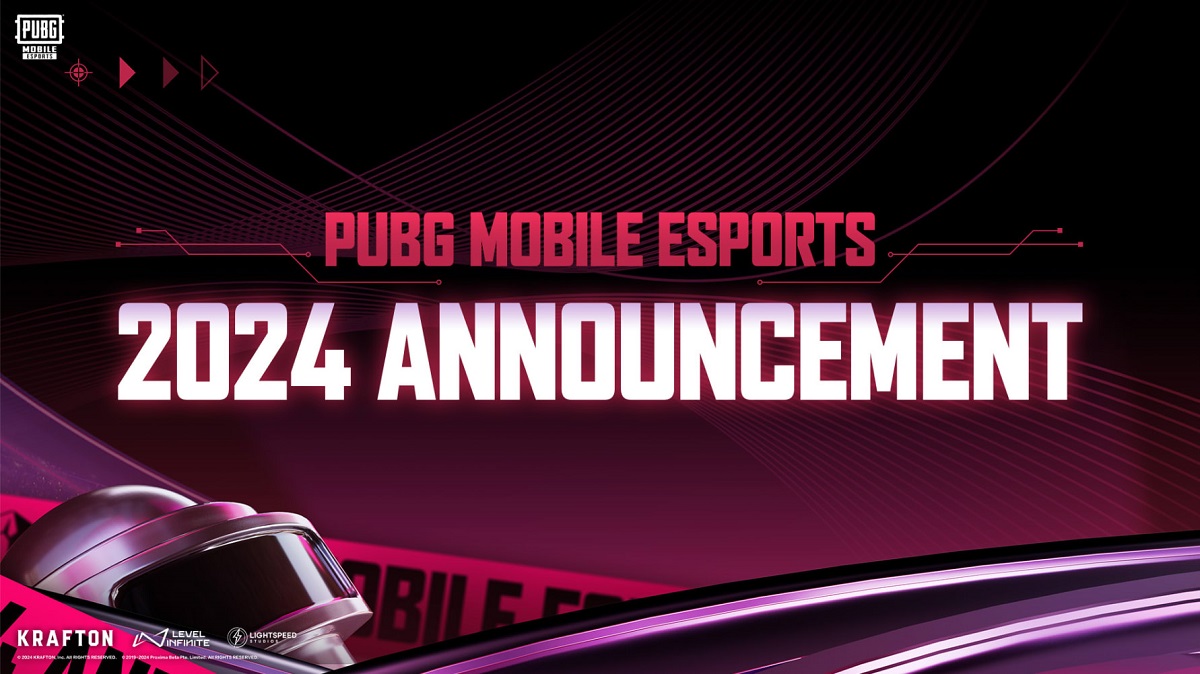 Reading Time:
< 1
minute
PUBG MOBILE Esports is thrilled to announce that the 2024 PUBG MOBILE Global Championship (PMGC) will be held in the UK, taking place live next December with a $3 million prize pool. The first time a major PUBG MOBILE event has been hosted in the UK, this tournament will bring local fans a unique opportunity to see the very best skill that the world has to offer. This news comes ahead of this year's 2023 PUBG MOBILE Grand Finals in Istanbul.
James Yang, Senior Director of PUBG MOBILE Global Esports, announced the news during the opening ceremony of the 2023 PMGC Grand Finals, with the exact UK location to be revealed at a later date. This is the first time a major PUBG MOBILE event has been held in the country and the first in Western Europe since 2018.
The highlight of the PUBG MOBILE Esports calendar, the PMGC brings together dozens of teams from around the world to compete in the ultimate showcase of talent. This year's Grand Finals are taking place this weekend in Istanbul, Türkiye, where the final sixteen teams remaining in the competition will battle it out to become PUBG MOBILE World Champion.
Joining next year's PMGC in the top tier of PUBG MOBILE Esports events, as well as next year's midseason tournament in Riyadh, Saudi Arabia, is the PUBG MOBILE Global Open (PMGO), which will take place in Brazil throughout March and April 2024 and feature a $500,000 prize pool.
Global Esports Federation joins UNESCO Chair on Governance & Social Responsibility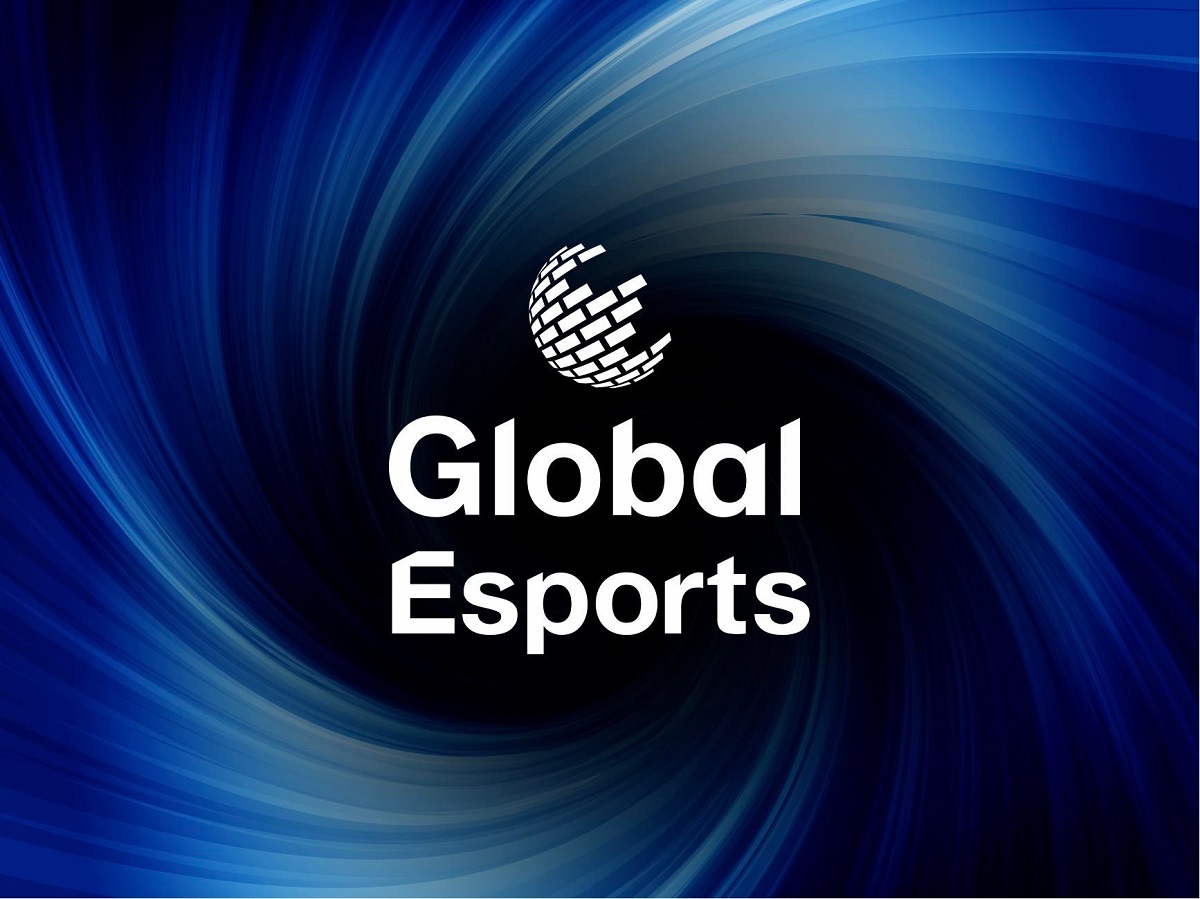 Reading Time:
< 1
minute
The Global Esports Federation is honored by the appointment of Thanos Karagrounas, GEF's Executive Director, Strategy & Impact, as a member of the Advisory Committee of the UNESCO Chair on Governance and Social Responsibility in Sport.
The UNESCO Chair was established in June 2023 with the long-term aim of fostering an integrated system of research, education, and training to enhance the quality of governance practices within the sport industry and advocate socially responsible program designs that prioritize sport as a core component.
As a global leader in the realm of sustainable development and social impact, Thanos Karagrounas has been appointed to play a pivotal role in the Advisory Committee, co-coordinating one of the six strategic pillars on esports.
"It is a distinct honor to be a member of this esteemed group of internationally renowned experts. The opportunity to combine our diverse experiences and perspectives will contribute to the Chair's objectives. The inclusion of esports as one of the UNESCO Chair's six strategic pillars, underscores the important role GEF is playing in the governance and social responsibility realm and our commitment towards making an impact on a global scale." ~ Thanos Karagrounas, GEF Executive Director, Strategy & Impact
The GEF convenes its #worldconnected esports community, harnessing the energy to drive meaningful progress. As a member of the Advisory Committee, the GEF looks forward to contributing its expertise to accelerate its overall contribution to the UN Sustainable Development Goals.
Stryda VALORANT Nordic Clash partners with talents for the Grand Finals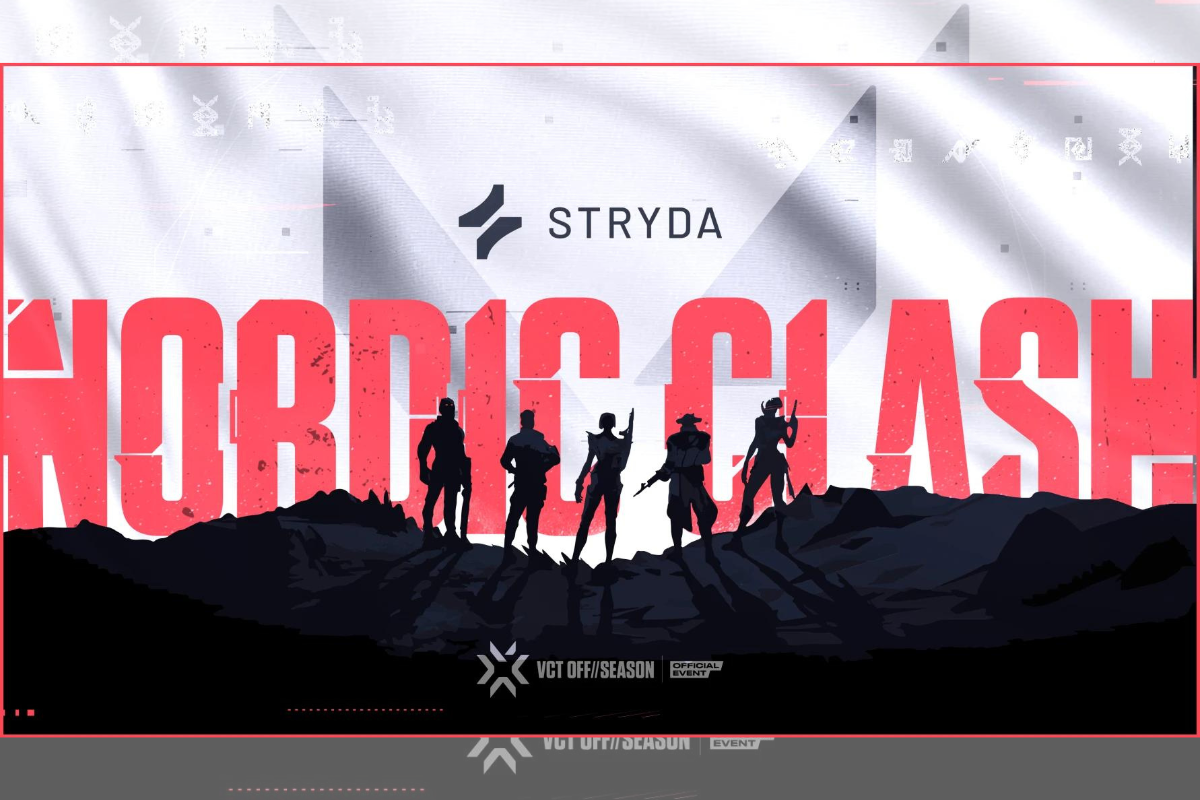 Reading Time:
2
minutes
The upcoming Stryda VALORANT Nordic Clash Grand Finals promise an unforgettable experience thanks to their talented hosts. Nonno "Nymy" Rydgren, a well-know esports player and content creator for Fnatic Network, will team up with Melanie "Yuna" Hecht, the Captain & Flex IGL for Heat Esports, to guide viewers through the thrilling event.
Stryda VALORANT Nordic Clash is part of the VALORANT Championship Tour OFF//SEASON in partnership with Riot Games, and it's open to all skill levels with a prize pool of $20,000. The Qualifiers are now over, and the Grand Finals are set for December 9th and 10th, with a live stream on Sunday, December 10th.
In an exclusive interview, Nymy and Yuna shared their journeys, memorable moments, team predictions, and advice for aspiring gamers. They also emphasized the importance of women in gaming and the potential for mixed-gender teams in esports.
Nymy encouraged female players: "Keep grinding, keep your mental up, keep pushing, and don't give up. There are so many talented GC players out there and hopefully, in the future, we get to see mixed teams competing together. The GC scene is so wholesome and supportive which is lovely to see and experience."
Yuna added, "Riot is doing a great job in supporting the game-changer scene. In the future, I can definitely see mixed teams too on VCT stages. For the lovely ladies, don't give up, keep improving, go for your goals, get an aim routine, watch VODs and you will be able to play on stages with some practice."
The Grand Finals promise exciting matches, featuring standout contenders like OnlyFins and Wintermint. Watch the action live on December 10, 2023, on the tournament's Twitch channel. For highlights, visit their YouTube channel. Stay connected with the hosts here:
Nymy on Twitch and X (Ex Twitter)
Yuna on X (Ex Twitter)
About Stryda VALORANT Nordic Clash:
Esports powerhouse Stryda has again joined forces with RIOT Games to announce the Stryda VALORANT Nordic Clash championship. This much-anticipated tournament calls on gamers of all levels to showcase their skills against one another across the Nordic region.