Casinojungle is Launching in Canada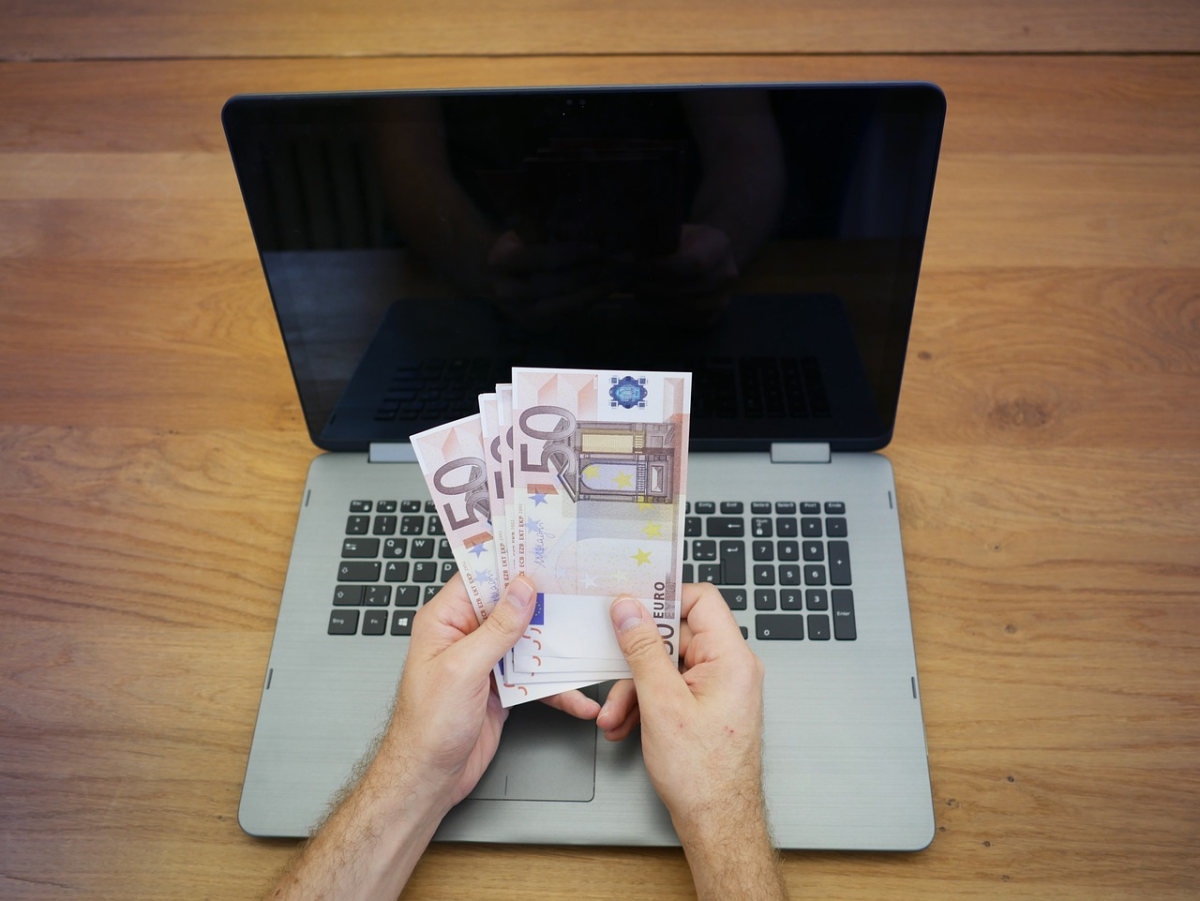 Reading Time:
4
minutes
The world of online casinos is experiencing an unprecedented surge in popularity, drawing in players from all walks of life. With convenience, accessibility, and a wide range of gaming options, online casinos have become a preferred choice for those seeking entertainment and excitement. In this era of digital gaming, an exciting announcement has captured the attention of Canadian casino enthusiasts: the imminent launch of Casinojungle in Canada. This article delves into the rising trend of online casinos, the Canadian online casino market, and the buzz surrounding Casinojungle's entry into the scene.
The Rise of Online Casinos
Online casinos have experienced exponential growth in recent years, revolutionizing the way people gamble. The convenience of playing from the comfort of one's own home, the diverse selection of games, and technological advancements have all contributed to the phenomenon. From traditional slot games to live dealer tables, players now have an array of choices at their fingertips. The rise of online casinos has also been fueled by the desire for immersive entertainment that transcends geographical boundaries.
The Canadian Online Casino Market
Canada, a nation known for its love of gaming, has embraced the world of online casinos. However, navigating the legal landscape of online gambling in Canada can be complex due to varying provincial regulations. The existing market consists of both domestic and international online casinos vying for the attention of Canadian players. This environment has created a demand for innovative and user-friendly platforms that offer a comprehensive overview of available options.
Introducing Casinojungle
Amidst this dynamic backdrop, Casinojungle is set to make a grand entrance into the Canadian online casino scene. As a distinguished online casino comparison platform, Casinojungle is committed to providing players with unbiased reviews, insights, and recommendations. One of the standout features when you visit the casinojungle.ca site is its user-friendly interface. Navigating through the platform is a breeze, making it easy for both beginners and experienced players to find their favorite games. Additionally, Casinojungle offers a seamless mobile gaming experience, allowing you to enjoy your favorite games on the go.
The platform serves as a one-stop destination for players seeking a reliable resource to guide them through the vast world of online casinos. Casinojungle is designed to empower players with the knowledge they need to make informed decisions and choose the best online casinos that align with their preferences.
Benefits for Canadian Players
Now that Casinojungle is available in Canada, Canadian players can enjoy a myriad of benefits. Let's take a closer look at some of these advantages:
Access to a Wide Variety of Online Casino Games
A crucial aspect of any online casino experience is the variety of games available. Casinojungle excels in this arena by showcasing a diverse selection of game categories. From classic slot games to sophisticated table games and engaging live dealer experiences, players can explore a multitude of options. This variety ensures that every player, whether they're new to online casinos or seasoned enthusiasts, can find games that resonate with their preferences. With Casinojungle's launch in Canada, Canadian players now have access to this extensive game library, ensuring hours of entertainment and excitement.
Availability of Popular Payment Methods for Canadian Players
Casinojungle understands the importance of hassle-free and secure transactions for players. To cater to the needs of Canadian players, Casinojungle offers popular payment methods such as Interac, Instadebit, and credit cards. These options provide Canadian players with convenient and secure ways to deposit and withdraw funds.
Special Promotions and Bonuses Tailored for Canadian Users
Bonus offers and promotions play a significant role in enhancing the online casino experience. To give Canadian players an extra incentive to join Casinojungle, the platform has introduced special promotions and bonuses exclusively for Canadian users. From welcome bonuses to free spins and cashback offers, Casinojungle ensures that Canadian players are rewarded for their loyalty and enthusiasm. By staying up to date with the most current offers, players can maximize their gaming experience and enjoy added value.
Safety and Security
Safety is a top priority for Casinojungle, and the platform takes stringent measures to ensure the security of player information and transactions. Casinojungle holds a valid gambling license from a reputable regulatory authority, ensuring that it operates within legal boundaries.
Moreover, Casinojungle implements advanced encryption technology to safeguard player data, providing peace of mind to both new and experienced players. Additionally, the platform encourages responsible gambling and offers various tools and resources to help players stay in control of their gambling habits.
User Experience and Accessibility
A user-friendly platform is essential for delivering a seamless gaming experience. Casinojungle shines in this regard with its responsive design and accessibility across various devices. Whether players are using a desktop computer, a tablet, or a smartphone, they can navigate the platform effortlessly. The intuitive layout ensures that players can quickly access the information they need, enhancing their overall experience.
Customer Support and Assistance
At Casinojungle, customer satisfaction is of utmost importance. The platform offers a dedicated customer support team that is available to assist players with any queries or issues they may encounter. Players can reach out to the customer support team through live chat, email, or phone, ensuring prompt and efficient resolution of any concerns.
Furthermore, Casinojungle provides a comprehensive FAQ section on its website, addressing common questions and providing helpful guidance. Players can also find useful resources and information about responsible gambling practices, reinforcing Casinojungle's commitment to player welfare.
Future of Online Casinos in Canada
As Casinojungle prepares to launch in Canada, it paves the way for a new era of online casino exploration. Platforms like Casinojungle have the potential to shape the industry's growth and competitiveness. The platform's user-centric approach, commitment to safety, and dedication to providing valuable insights make it a vital resource for both new and experienced players alike.
The launch of Casinojungle in Canada marks a significant milestone for online casino enthusiasts across the country. With its mission to provide comprehensive and unbiased information, Casinojungle empowers players to navigate the world of online casinos with confidence. As players eagerly anticipate the platform's arrival, the landscape of online gaming in Canada is set to evolve, creating exciting possibilities for those seeking unforgettable entertainment and rewarding experiences. Stay tuned for the launch of Casinojungle and embark on a new journey of online casino exploration in Canada.
Manitoba Liquor & Lotteries Appoints Gerry Sul as President and CEO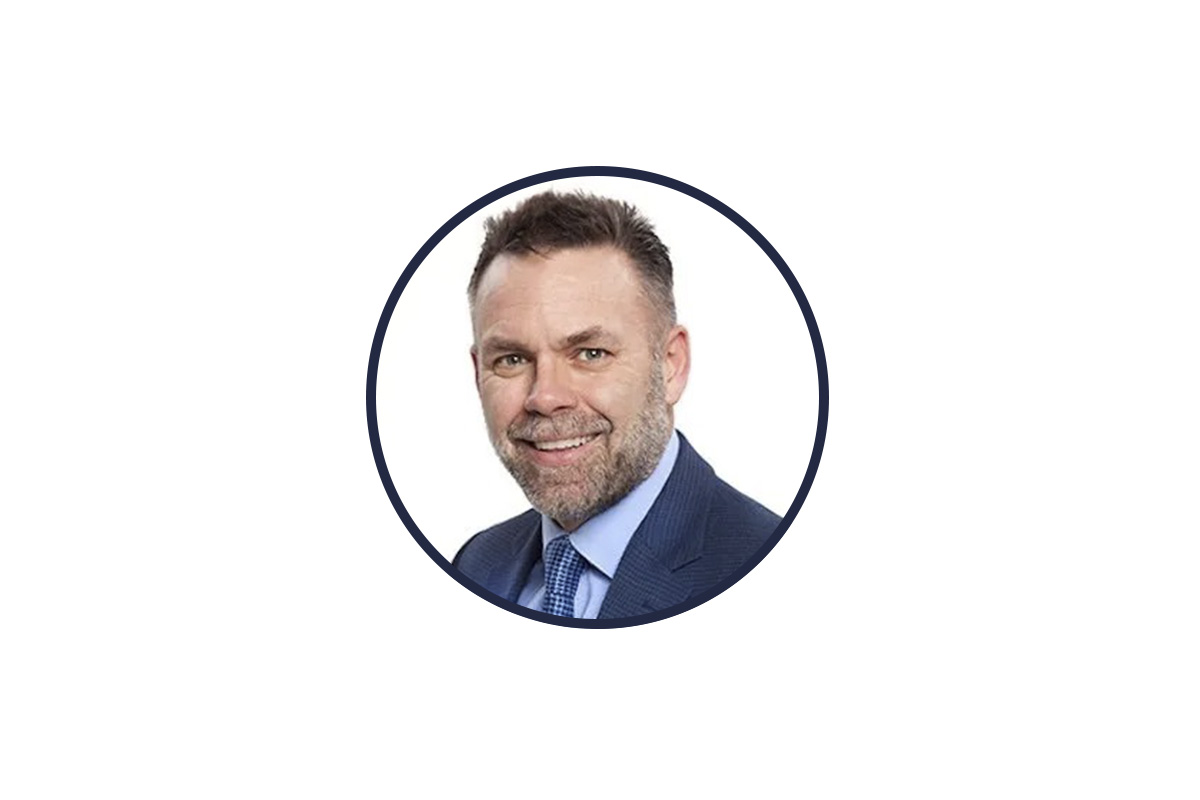 Reading Time:
2
minutes
Canada's Manitoba Liquor & Lotteries (MBLL) has appointed Gerry Sul as President and Chief Executive Officer. Sul has been serving as President and CEO in an acting capacity since January 2023. His position became permanent effective July 5.
"We are very pleased to welcome Gerry Sul as the new President & CEO. Gerry is an experienced leader with extensive knowledge about our lines of business. He is trusted and respected by employees throughout the corporation, and under his leadership, Manitobans can expect to see continued innovation and sound financial governance," said board chair Bonnie Mitchelson.
Since joining the corporation in 2007 as Chief Information Officer, Sul has held several key executive positions, including Chief Corporate Services Officer, Vice President, Facilities, Central Services, Security & Surveillance, and most recently as Executive Vice President, Gaming & Entertainment. Prior to his time at Liquor & Lotteries, Sul gained more than 20 years' experience working in the private sector for a large publicly traded agri-business company, managing systems development and providing project management services for critical and complex corporate initiatives.
"I am honoured to have been appointed to lead Manitoba Liquor & Lotteries. I look forward to working with our board and employees to continue to offer Manitobans great service and experiences, while increasing our impact in supporting important programs and initiatives that benefit our province," said Sul.
Sul holds a Bachelor of Computer Science degree from the University of Manitoba and has completed the Queen's School of Business Executive Programme, and the University of Nevada, Reno Executive Development Programme. He is board chair of the Western Canada Lotteries Corporation and a board member with Interprovincial Lotteries Corporation.
Manitoba Liquor & Lotteries is a Crown corporation that distributes and sells liquor, provides gaming and entertainment experiences, and sources and distributes non-medical cannabis to retailers in the province, all in a socially responsible manner. Profits are directed to the Province of Manitoba to fund programming in areas such as healthcare, education, and social and community services.
Great Canadian Entertainment Announces Opening Date for $1 Billion Great Canadian Casino Resort Toronto, Canada's Newest and Largest Destination Casino Resort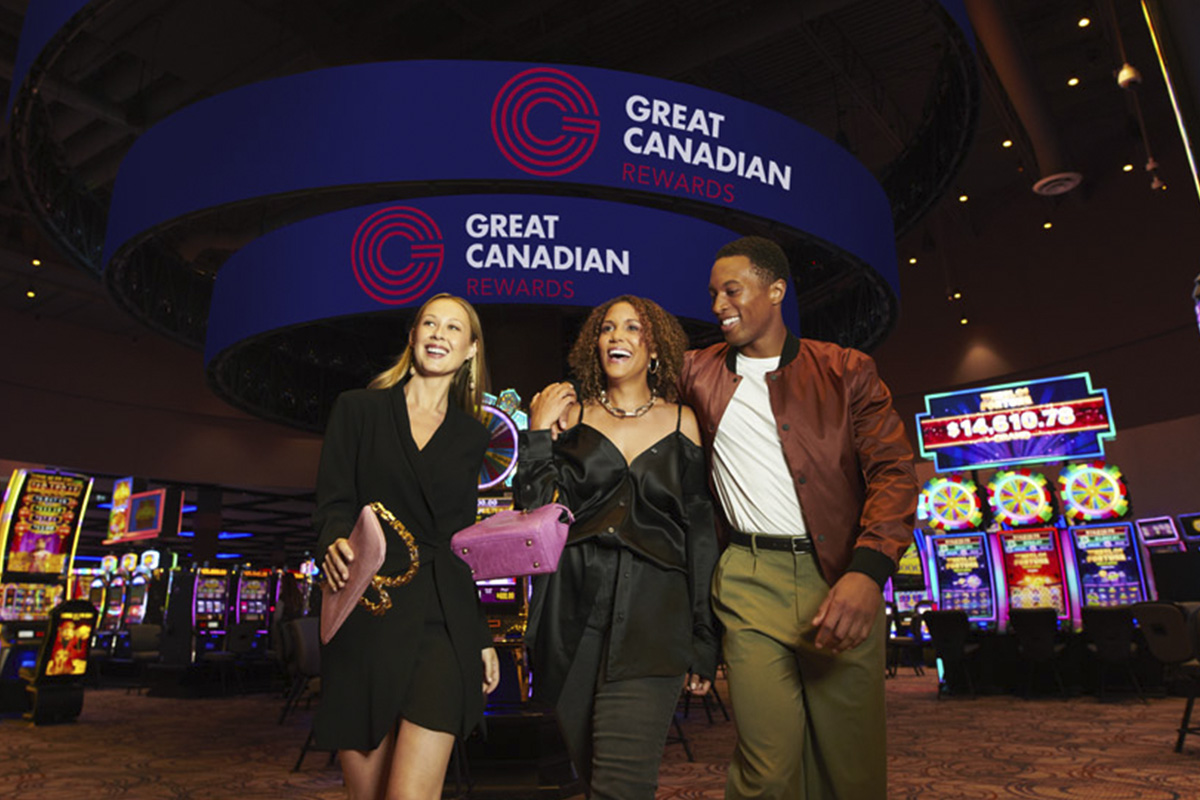 Reading Time:
2
minutes
Great Canadian Entertainment, the leader in gaming and hospitality in Canada, announced the highly anticipated inauguration of its Great Canadian Casino Resort Toronto (Great Canadian Toronto) with the opening of its brand-new, modern casino and multiple restaurants at 5:00 pm ET on June 20, 2023. This landmark development will revolutionise Toronto's entertainment landscape, creating an exhilarating experience for gaming enthusiasts and entertainment lovers alike.
With transformative architecture, the new, modern Great Canadian Toronto encompasses a staggering 328,000 square feet of gaming space, including over 4800 slot machines and 145 table games, solidifying its position as the largest casino in Canada and one of the largest in North America. With an unparalleled variety of gaming experiences, exclusive VIP rooms and state-of-the-art sports betting kiosks, Great Canadian Toronto promises an entertainment experience like no other.
Situated adjacent to Woodbine Racetrack, this all-encompassing resort will seamlessly integrate a modern, Vegas-style casino, a 400-room hotel, 5000-person live entertainment venue and an array of exceptional on-site dining options. Great Canadian Toronto will deliver superior gaming, entertainment and hospitality experiences, all within its impressive 33-acre domain, conveniently located near the interchange of Highways 401 and 427.
With an investment of approximately $1 billion, Great Canadian Toronto is one of the largest private sector projects currently in Ontario and will generate over $500 million in economic impact.
"We are thrilled to announce that our highly anticipated new casino will open on June 20. With meticulous attention to detail, state-of-the-art amenities, and a commitment to exceptional guest experiences, our landmark entertainment resort is a game-changer in Toronto," Matthew Anfinson, CEO of Great Canadian Entertainment, said.
Consistent with Great Canadian Entertainment's commitment to responsible gaming, the company, along with its partner, Ontario Lottery and Gaming Corporation, remain focused on promoting safe play to keep the fun in the game. As part of that commitment, the destination will feature a PlaySmart Centre on the gaming floor, filled with engaging interactive tools and valuable responsible gambling resources available for all players.
Casino Woodbine will continue to operate without any interruption until the grand debut of the new Great Canadian Casino Resort Toronto. This seamless transition ensures that guests will continue to enjoy gaming experiences until the new facility opens.
What Do Canadians Think About Gambling Ads And Its Possible Ban?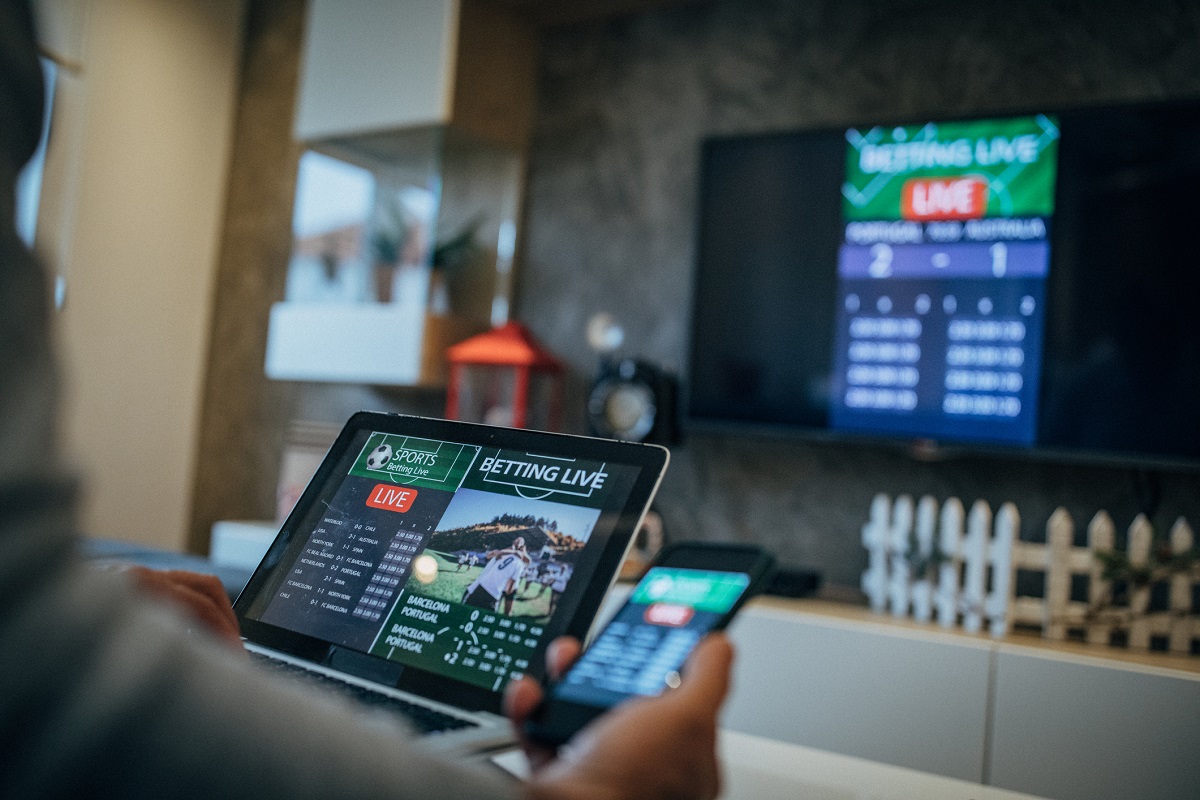 Reading Time:
4
minutes
Canadians' opinions on gambling advertisements and the potential ban surrounding them have sparked considerable interest. The issue has ignited discussions about the impact of these ads on society and individuals. With concerns about excessive gambling and its consequences, some Canadians advocate for a ban on gambling advertisements, while others emphasize the importance of freedom of expression and responsible gambling messaging.
This article delves into the perspectives of Canadians regarding gambling ads and explores the potential implications of a ban, shedding light on the ongoing debate surrounding this contentious issue.
How Does the Online Gambling Ads Industry Work in Canada?
In Canada, the gambling ads industry operates within a regulatory framework that aims to balance the promotion of gambling activities with responsible advertising practices. The influence of gambling ads can be significant, especially considering the increasing popularity of online gambling platforms and the widespread use of digital advertising. Also, gamblers consider ads as one of the indicators to choose the most suitable and profitable platform which makes ads even more important. If you are also looking for the best online casino Canada, you can take into account the ads and their suggestions.
The regulations for gambling ads in Canada vary across provinces and territories, as each jurisdiction has its own gambling regulatory authority. For instance, the Alcohol and Gaming Commission of Ontario (AGCO) oversees gambling activities in Ontario, while the British Columbia Lottery Corporation (BCLC) is responsible for gambling regulations in British Columbia. These regulatory bodies enforce rules to ensure that gambling ads are socially responsible, fair, and compliant with relevant laws.
While successful examples of gambling ads in Canada can be subjective, several notable campaigns have gained attention. The Ontario Lottery and Gaming Corporation's (OLG) "Know Your Limit, Play Within It" campaign focuses on promoting responsible gambling behaviors and educating players about the importance of setting limits. This campaign emphasizes the importance of self-control and moderation.
The influence of gambling ads in Canada is substantial, as they have the potential to shape perceptions and behaviors. Effective gambling advertisements can create a sense of excitement, showcase the variety of gambling options available, and entice individuals to participate. However, there are concerns that these ads may also contribute to problem gambling behaviors or target vulnerable individuals.
To address these concerns, Canadian regulations impose restrictions on gambling advertising content and placement. Advertisements must include responsible gambling messages, such as promoting self-exclusion programs, providing information on problem gambling helplines, and encouraging responsible play.
Are Gambling Ads Good or Bad?
From the perspective of casinos, gambling ads serve as a means to attract new customers and promote their offerings. Through captivating visuals, enticing promotions, and enticing narratives, these advertisements aim to create brand awareness and generate revenue. They provide a platform to showcase the diverse range of games, amenities, and entertainment options available at a casino. Moreover, ads often emphasize the potential for large winnings, which can pique the interest of individuals who may not have considered gambling previously.
For gamblers, gambling ads can offer valuable information about new games, promotions, and special events. They can provide a sense of excitement and anticipation, encouraging individuals to visit a casino and engage in their preferred form of gambling. Additionally, these advertisements can serve as reminders for responsible gambling practices, with many ads featuring messages about setting limits, seeking help for problem gambling, and promoting self-control.
However, some argue that these advertisements may normalize and glamorize gambling, leading to excessive or problematic gambling behaviors. They may also target vulnerable individuals, such as those struggling with addiction or financial difficulties, exacerbating their challenges. Critics also contend that the pervasive nature of gambling ads can create an environment that encourages impulsive or uninformed gambling decisions.
Gambling Ads Can Be Banned in Canada
Prominent figures such as Olympic medalist Clara Hughes, children's entertainer Raffi Cavoukian, and former school principal and NHL hockey dad Karl Subban support the Campaign to Ban Ads for Gambling in Canada. Their involvement raises awareness about the concerns surrounding gambling advertisements and advocates for stricter regulations to protect vulnerable individuals and youth. The Canadian Mental Health Association (CMHA) also raises concerns about gambling ads.
CMHA Ontario CEO Camille Quenneville expresses deep concern about the negative impact of online gambling advertising, including sports betting, on vulnerable individuals, especially youth. Studies have shown that gambling advertisements normalize the behavior and contribute to increased gambling among young people. According to a recent Statistics Canada study, over 300,000 Canadians are identified as being at moderate or severe risk for gambling-related issues.
In response to these concerns, there are varying opinions on how to address the issue. While some argue for a complete ban on gambling ads, others, like Jeffrey Derevensky from the International Centre for Youth Gambling and High-Risk Behaviors, propose implementing regulations as a solution.
The debate surrounding gambling advertising reflects the need to strike a balance between promoting responsible gambling practices and protecting vulnerable individuals, especially young people, from the potential harm associated with excessive exposure to gambling promotions. Derevensky proposes reducing the number of ads and making them less enticing, as well as scheduling them for later hours to limit exposure to younger audiences.
Balancing the need to protect vulnerable individuals while still allowing for responsible gambling is a complex challenge. The focus should be on promoting responsible gambling practices and raising awareness about potential risks associated with gambling rather than solely relying on advertising to attract customers.