Game Changers: A Roundtable on the eSports Revolution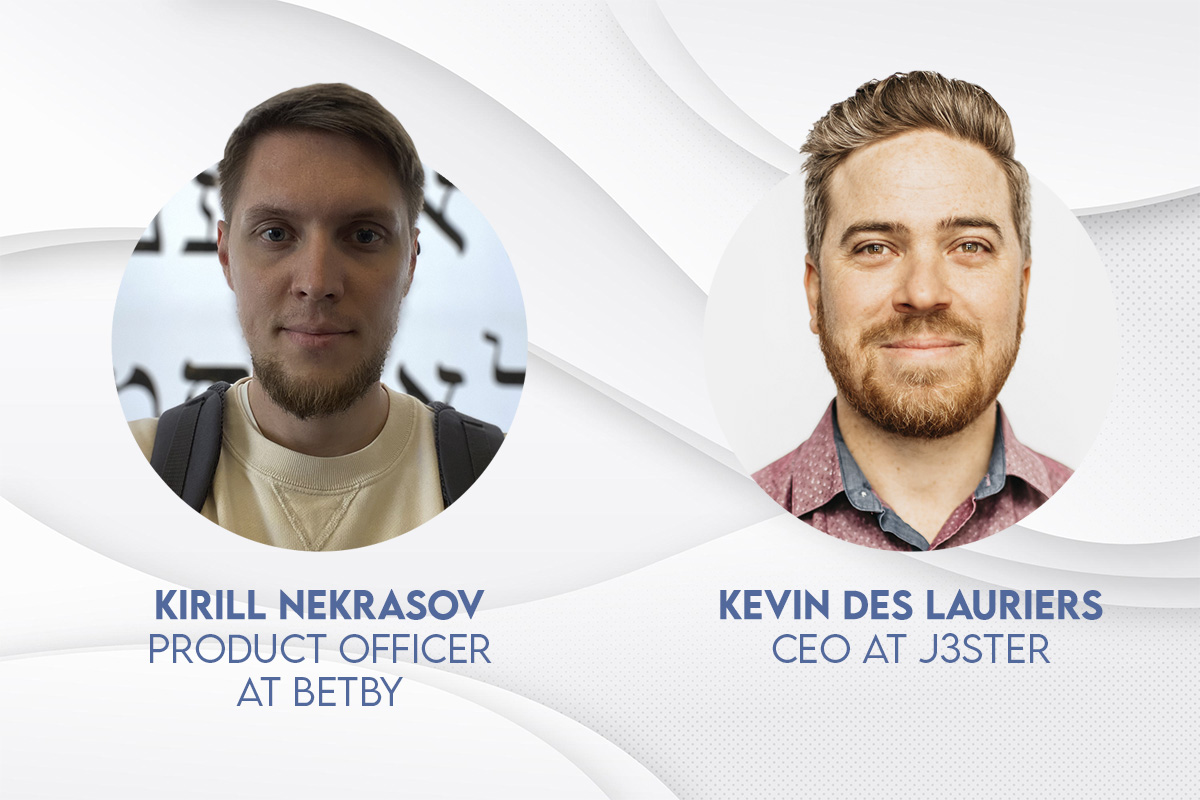 Reading Time:
6
minutes
Over the last decade, a significant cultural shift has occurred in the entertainment industry. Esports, the organized and competitive form of video gaming, has gone from a fringe interest to a global sensation, captivating millions of fans and bringing in billions of dollars in revenue. This rapid rise has not only transformed gaming from a casual hobby to a legitimate profession but has also firmly established itself in mainstream culture, challenging traditional sports and revolutionizing the entertainment industry as a whole.
Esports, short for electronic sports, has evolved into a flourishing industry encompassing competitive gaming, live events, sponsorships, media coverage, and an ever-growing fan base. As technology advances, so does the potential for esports to redefine what it means to be a spectator and participant in the world of sports and entertainment. With a structure that mirrors traditional sports leagues, including professional teams, star players, and devoted fan communities, esports has become an influential force, making a significant impact on the gaming world and broader society.
For this roundtable, European Gaming spoke to Kevin des Lauriers, CEO at J3STER, and Kirill Nekrasov, Product Officer at BETBY to delve deeper into the rise of esports, examining the factors behind its explosive growth, the influence it wields across various industries and the exciting possibilities that lie on the horizon. By understanding the transformative power of esports and the remarkable journey it has undertaken thus far, we gain insights into a phenomenon that continues to reshape entertainment, challenge societal norms, and captivate a generation of enthusiasts.
How is the rise of esports changing the way people interact with games?
KDL: Globally, we're seeing a big increase in arenas being built specifically to draw in fans of esports. We're also seeing a rise in LAN events across the world, with competitive and even casual players now putting together teams in order to get involved. Smaller sponsors are putting on more tournaments, and there seems to be a plethora of new leagues being created for any and every game imaginable – not just the usual titles, such as Warzone and League of Legends.
KN: There is a vast increase in viewers who passionately follow certain teams and particular disciplines within esports, whether that be soccer, ebasketball or any other sport that they like. This engagement ultimately acts as the spark for viewers to become participants, following in the footsteps of their favourite esports players, getting involved at an amateur level and engaging with the esports that they enjoy most.
Influencers are often the faces of esports. What impact do these figures have on the industry?
KDL: In the industry, we're in an interesting spot where influencers currently have a lot of power. Prominent players can discover and highlight exploits in games, effectively pushing game publishers to release patches and fixes more frequently. These publishers are also clamouring to release new features to keep these influencers happy and engaged, otherwise they risk them moving on to the next big thing.
There are armies of community managers working with game publishers, ready to provide influencers with gifts such as giveaway items for their fans, card packs, in-game content such as skins and more. Winning these influencers over is a surefire way to garner a positive reception in the esports sphere.
KN: In many industries, influencers are becoming more high-profile, garnering trust amongst audiences and shaping trends. These people within the esports industry are no different, whether they are players who were already in the public eye, or streamers who have amassed an organic following. However, the impact of these figures can both be positive and negative.
If influencers enter the world of esports solely to generate quick success and garner hype, without having an esports background or a noticeable passion, then this can have a negative impact on the long-term development of the industry. If they do not enjoy the content, or understand the complexities and depth of esports, passionate fans will see through this attempt to engage with them and be turned away.
This can reduce the quality of new entrants. Some may also use their popularity to promote products or events that do not align with the values and needs of the esports community. This can also create a negative perception among fans.
Following that, what is the main appeal for both players and influencers to get involved in esports?
KDL: Most influencers are pros (or ex-pros), which effectively makes this relationship analogous to the classic sports commentators. They educate us on how good these "new players" are, and what we can strive to become – or simply admire from afar.
However, pro esports players arguably aren't as well-known today as the players we grew up with in classic sports. Some influencers host watch parties of big esports events, helping their fans to understand a little bit more about the teams and their players, which opens it up further for newcomers to get involved.
KN: Doing something you love and are passionate about, and competing at a competitive level cannot be underestimated. Entering esports, whether as a participant or influencer, should be a long-term commitment rather than just a temporary one. The esports community is incredibly passionate and this is a key selling point to getting involved, to be surrounded by like-minded people who care about the industry.
Being fully committed can bring a long-term career, and being able to participate in professional competitions, and potentially creating your own brand and personality that generates a following.
In your own opinion, how do you think you're pushing innovation within the esports industry?
KDL: On paper, J3STER is everything that Twitch influencers and viewers can wish for – community, engagement and monetization. We focus on creating lines for each influencer based on their match data, with the odds generated being unique to that influencer and their community.
Our mission is to increase the influencer's ability to monetize without requiring any further work. J3STER does all of the work through seamless API integrations. Influencers can sign up through their Twitch account, connect their game data through our publisher API connections, and then send the link out to their viewers. This process can be completed in less than one minute.
For viewers, they have an alternative to tipping through Twitch streams, as each bet placed through J3STER gives the viewer the opportunity to tip the streamer directly. Of course, when there's a bet on the line, each viewer is much more engaged in the outcome of the influencer's match.
KN: BETBY has been actively innovating the esports industry since its inception. We started our journey in esports with the Betby.Games project, which is a unique opportunity for bettors to wager on the most popular esports disciplines, providing 24/7 availability, and minimising human error.
Something which is a big bonus to our brand is our trading department, with many being esports fans themselves. Because of this, they are actively searching for new and unique markets and tournaments for our brand to be involved with, and expanding our offering. BETBY was the first company to offer its customers markets on the Pokémon UNITE Championship, Team Fortress 2 and Trackmania.
Of the latest product releases, it is worth highlighting our Betbuilder, which allows you to make combo bets within a single match, and which has already gained recognition among esports fans thanks to the exciting nature of these types of bets.
What are your predictions for the future of esports?
KDL: The eyes on esports have now reached the point where marketers simply cannot resist or oppose it any longer. I believe that, within the next five years, we'll have more people tune in to watch a major esports competition than will tune into the Superbowl.
It's also absolutely plausible that esports will very soon have the same energy behind it that the World Cup has – but this will require influencers with the necessary reach and power. Also, which game will headline? Will it be League of Legends, one of the biggest and longest-standing esports games, or perhaps Counter-Strike? Call of Duty is also another contender, as its recent huge rise in popularity is notable.
If the legions of gamers and influencers within the esports industry cannot decide on a headlining game – in order to give esports an 'identity' – everything will continue to be grouped under the umbrella of 'esports', which could diminish its potential. Evolution is necessary, and I believe it'll happen very quickly.
KN: The esports industry will certainly continue to grow and become even more professional. In the context of betting, this will mean a transition to a more professional relationship between market participants, whether it is obtaining broadcast rights or using data.
For spectators and fans of esports, the events will become more exciting as participation increases. We are also seeing a strong development in production standards from tournament to tournament, and this is really incredible to see. In addition, I personally expect an active expansion of esports on mobile devices which will widen the audience and will also help the emergence of a couple of exciting new disciplines in the industry.
UNITED KINGDOM TO HOST 2024 PUBG MOBILE GLOBAL CHAMPIONSHIP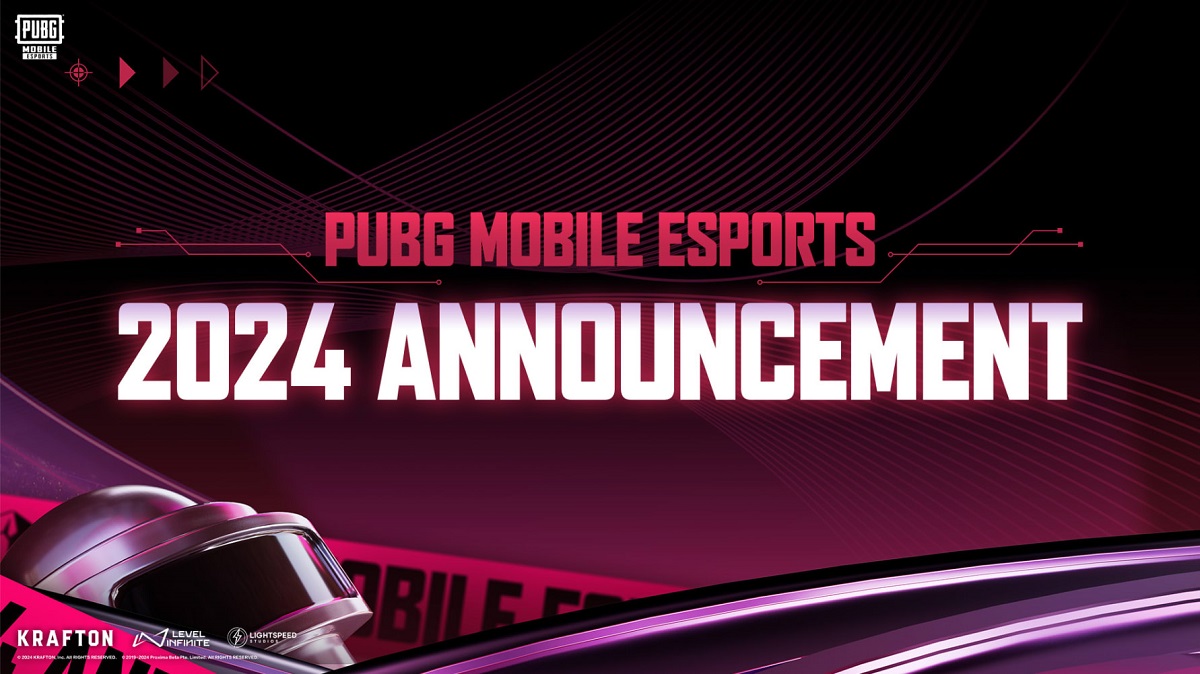 Reading Time:
< 1
minute
PUBG MOBILE Esports is thrilled to announce that the 2024 PUBG MOBILE Global Championship (PMGC) will be held in the UK, taking place live next December with a $3 million prize pool. The first time a major PUBG MOBILE event has been hosted in the UK, this tournament will bring local fans a unique opportunity to see the very best skill that the world has to offer. This news comes ahead of this year's 2023 PUBG MOBILE Grand Finals in Istanbul.
James Yang, Senior Director of PUBG MOBILE Global Esports, announced the news during the opening ceremony of the 2023 PMGC Grand Finals, with the exact UK location to be revealed at a later date. This is the first time a major PUBG MOBILE event has been held in the country and the first in Western Europe since 2018.
The highlight of the PUBG MOBILE Esports calendar, the PMGC brings together dozens of teams from around the world to compete in the ultimate showcase of talent. This year's Grand Finals are taking place this weekend in Istanbul, Türkiye, where the final sixteen teams remaining in the competition will battle it out to become PUBG MOBILE World Champion.
Joining next year's PMGC in the top tier of PUBG MOBILE Esports events, as well as next year's midseason tournament in Riyadh, Saudi Arabia, is the PUBG MOBILE Global Open (PMGO), which will take place in Brazil throughout March and April 2024 and feature a $500,000 prize pool.
Global Esports Federation joins UNESCO Chair on Governance & Social Responsibility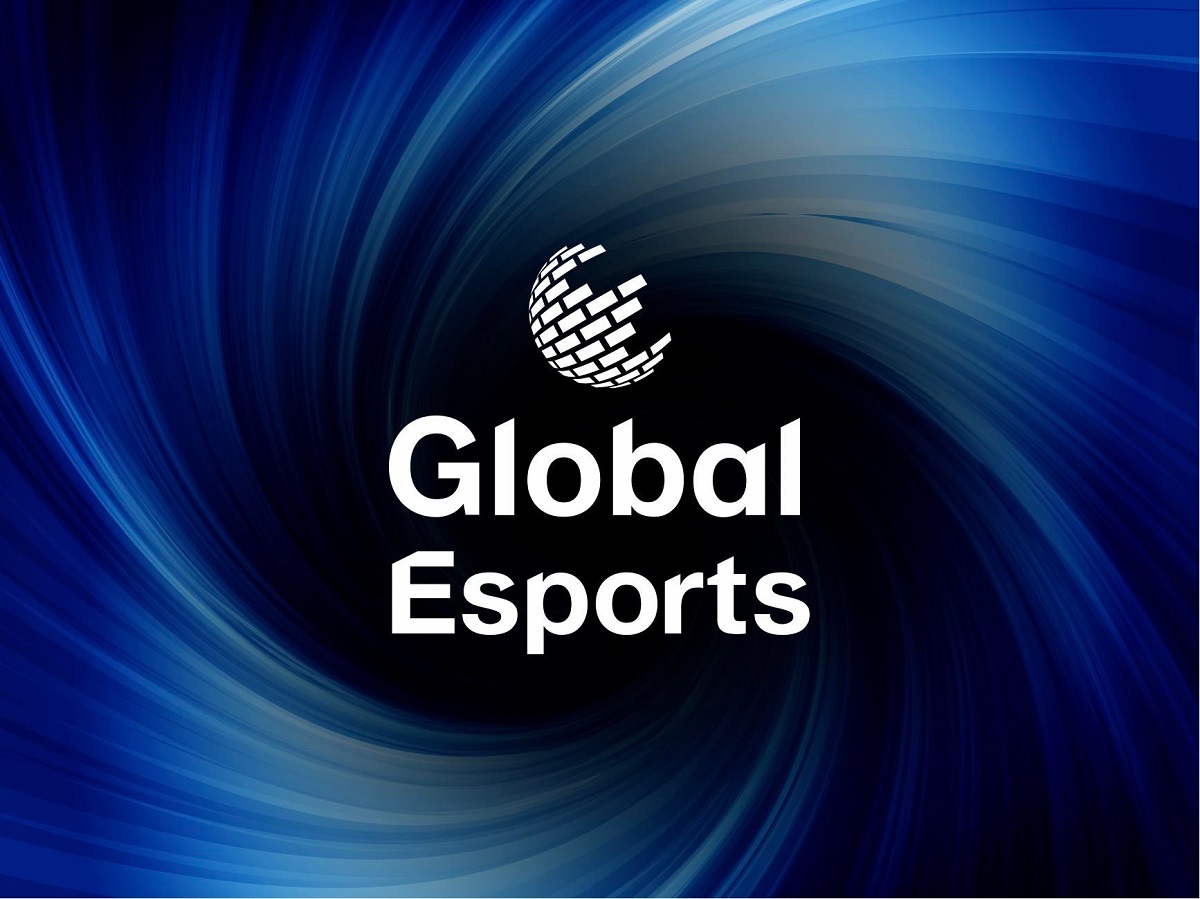 Reading Time:
< 1
minute
The Global Esports Federation is honored by the appointment of Thanos Karagrounas, GEF's Executive Director, Strategy & Impact, as a member of the Advisory Committee of the UNESCO Chair on Governance and Social Responsibility in Sport.
The UNESCO Chair was established in June 2023 with the long-term aim of fostering an integrated system of research, education, and training to enhance the quality of governance practices within the sport industry and advocate socially responsible program designs that prioritize sport as a core component.
As a global leader in the realm of sustainable development and social impact, Thanos Karagrounas has been appointed to play a pivotal role in the Advisory Committee, co-coordinating one of the six strategic pillars on esports.
"It is a distinct honor to be a member of this esteemed group of internationally renowned experts. The opportunity to combine our diverse experiences and perspectives will contribute to the Chair's objectives. The inclusion of esports as one of the UNESCO Chair's six strategic pillars, underscores the important role GEF is playing in the governance and social responsibility realm and our commitment towards making an impact on a global scale." ~ Thanos Karagrounas, GEF Executive Director, Strategy & Impact
The GEF convenes its #worldconnected esports community, harnessing the energy to drive meaningful progress. As a member of the Advisory Committee, the GEF looks forward to contributing its expertise to accelerate its overall contribution to the UN Sustainable Development Goals.
Stryda VALORANT Nordic Clash partners with talents for the Grand Finals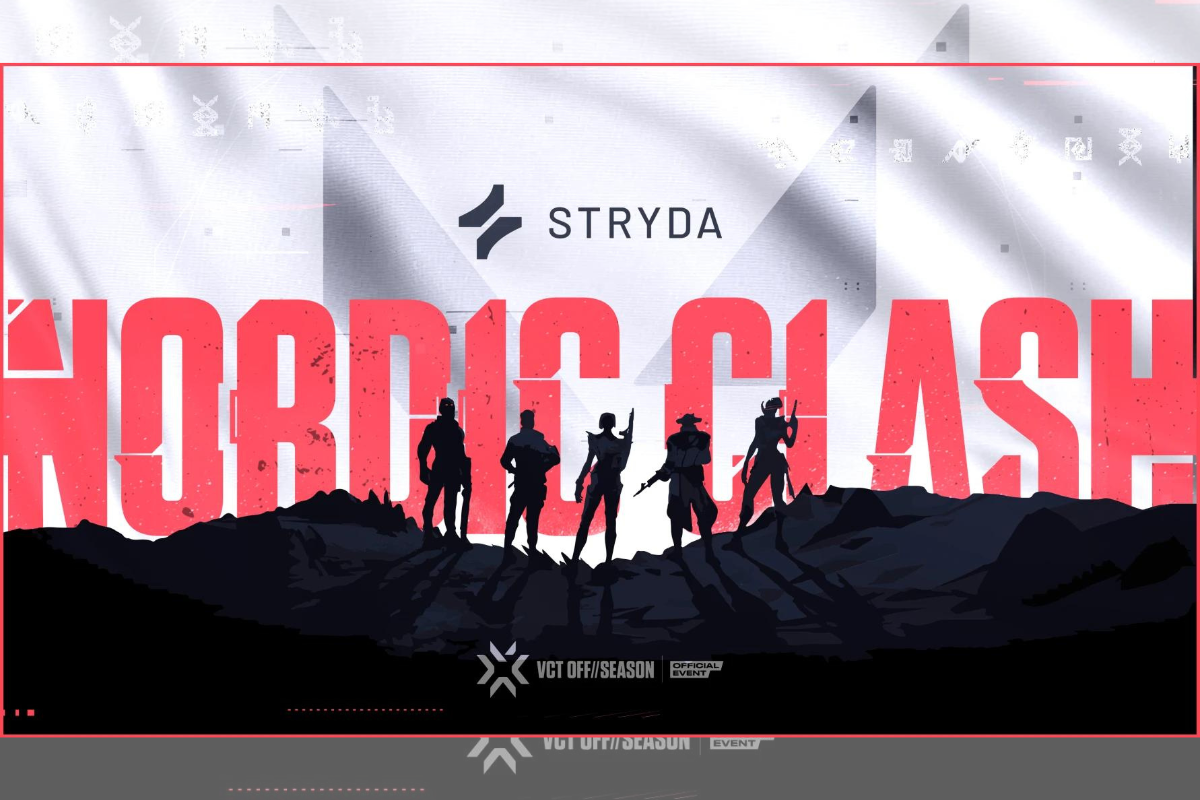 Reading Time:
2
minutes
The upcoming Stryda VALORANT Nordic Clash Grand Finals promise an unforgettable experience thanks to their talented hosts. Nonno "Nymy" Rydgren, a well-know esports player and content creator for Fnatic Network, will team up with Melanie "Yuna" Hecht, the Captain & Flex IGL for Heat Esports, to guide viewers through the thrilling event.
Stryda VALORANT Nordic Clash is part of the VALORANT Championship Tour OFF//SEASON in partnership with Riot Games, and it's open to all skill levels with a prize pool of $20,000. The Qualifiers are now over, and the Grand Finals are set for December 9th and 10th, with a live stream on Sunday, December 10th.
In an exclusive interview, Nymy and Yuna shared their journeys, memorable moments, team predictions, and advice for aspiring gamers. They also emphasized the importance of women in gaming and the potential for mixed-gender teams in esports.
Nymy encouraged female players: "Keep grinding, keep your mental up, keep pushing, and don't give up. There are so many talented GC players out there and hopefully, in the future, we get to see mixed teams competing together. The GC scene is so wholesome and supportive which is lovely to see and experience."
Yuna added, "Riot is doing a great job in supporting the game-changer scene. In the future, I can definitely see mixed teams too on VCT stages. For the lovely ladies, don't give up, keep improving, go for your goals, get an aim routine, watch VODs and you will be able to play on stages with some practice."
The Grand Finals promise exciting matches, featuring standout contenders like OnlyFins and Wintermint. Watch the action live on December 10, 2023, on the tournament's Twitch channel. For highlights, visit their YouTube channel. Stay connected with the hosts here:
Nymy on Twitch and X (Ex Twitter)
Yuna on X (Ex Twitter)
About Stryda VALORANT Nordic Clash:
Esports powerhouse Stryda has again joined forces with RIOT Games to announce the Stryda VALORANT Nordic Clash championship. This much-anticipated tournament calls on gamers of all levels to showcase their skills against one another across the Nordic region.