Global Esports Federation and Qatar Esports Federation Sign 10-year Strategic Framework Agreement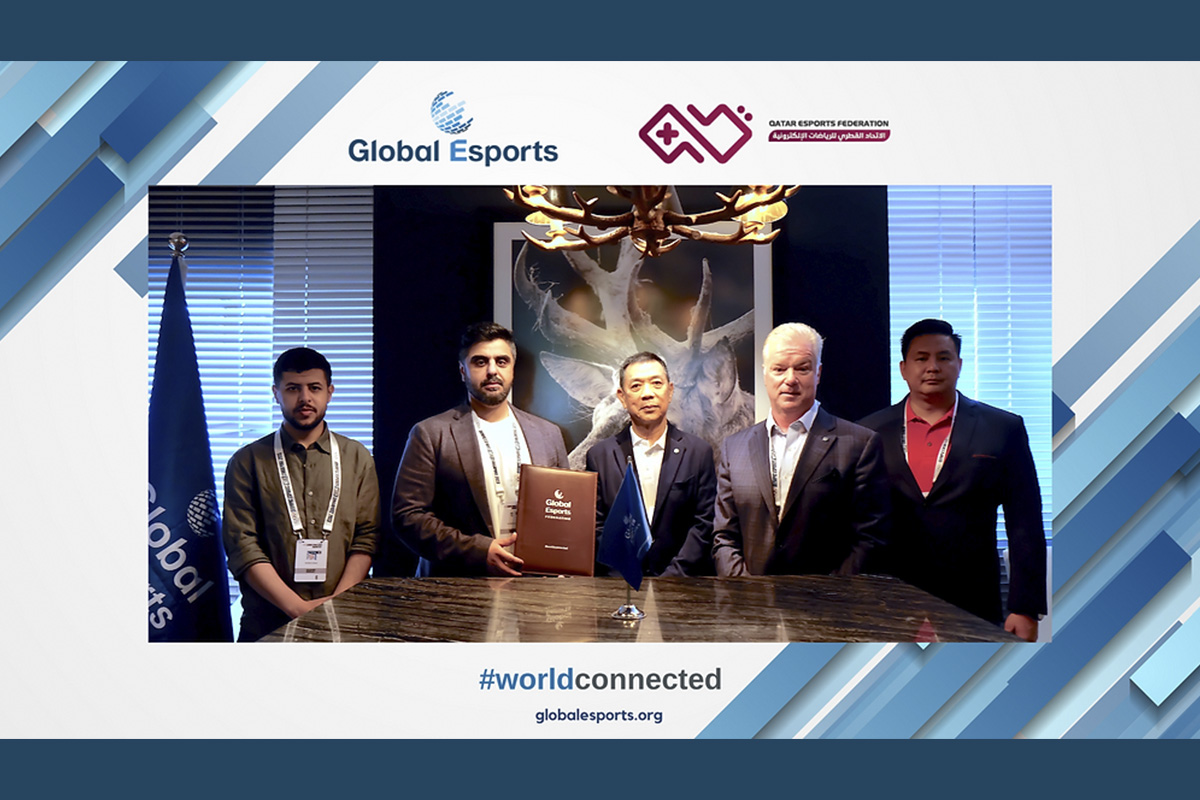 Reading Time:
< 1
minute
The Global Esports Federation and the Qatar Esports Federation have entered into a 10-year Strategic Framework Agreement (SFA), strengthening Qatar's commitment to driving growth in the rapidly evolving esports industry.
Through this strategic partnership, Qatar will join a network of #worldconnected hubs, which includes GEF's headquarters in Singapore, as well as ongoing developments in the Americas, Asia, Europe, Oceania and across the Middle East and Africa.
"This Strategic Framework Agreement marks a major milestone that underscores Qatar's commitment to the development of esports. We look forward to supporting and collaborating with Qatar, leveraging their innovative spirit to contribute to the future growth and advancement of esports," Chris Chan, President of the GEF, said.
"Our partnership with the Global Esports Federation through this agreement signifies Qatar's commitment to driving growth in esports. Together with the GEF's global community, we are poised to take our esports ambitions to new heights, aligning with our digital economic growth strategy. Qatar is excited to play a pivotal role in shaping the future of this thriving industry," Sheikh Abdulla Bin Faleh Al-Thani, President of Qatar Esports Federation, said.
Stryda VALORANT Nordic Clash partners with talents for the Grand Finals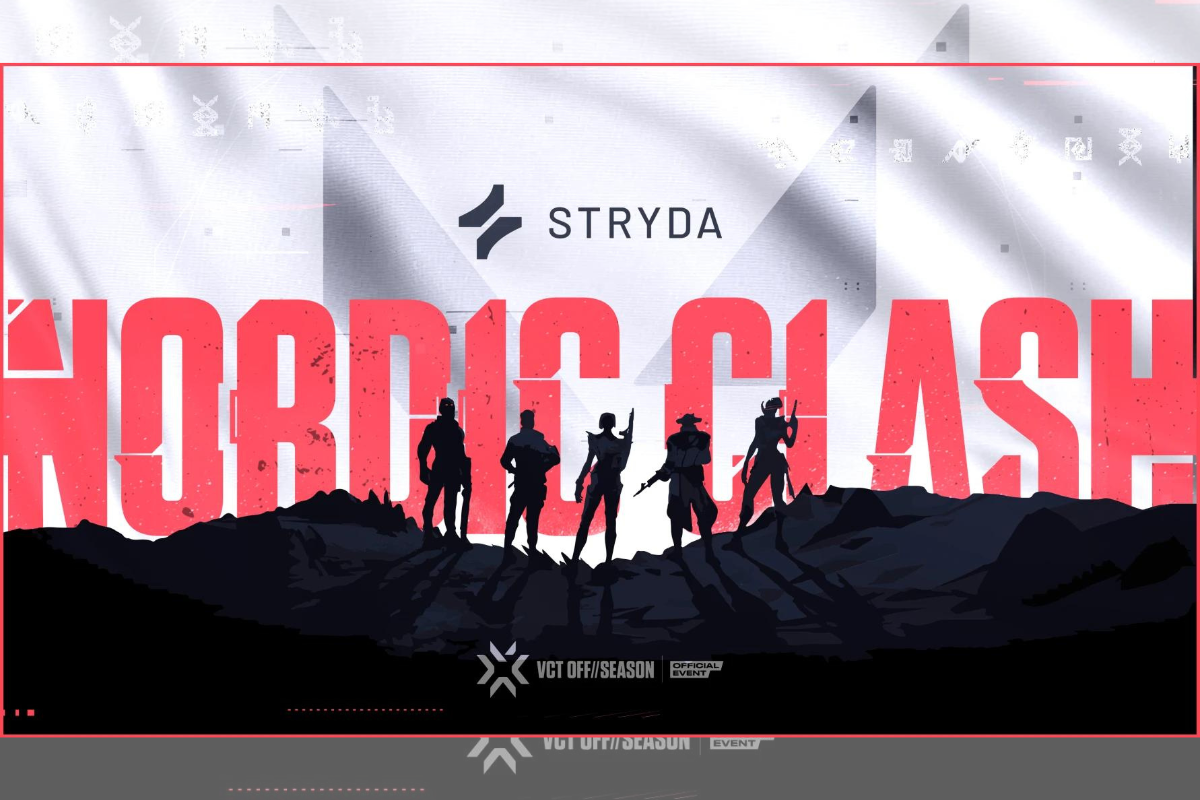 Reading Time:
2
minutes
The upcoming Stryda VALORANT Nordic Clash Grand Finals promise an unforgettable experience thanks to their talented hosts. Nonno "Nymy" Rydgren, a well-know esports player and content creator for Fnatic Network, will team up with Melanie "Yuna" Hecht, the Captain & Flex IGL for Heat Esports, to guide viewers through the thrilling event.
Stryda VALORANT Nordic Clash is part of the VALORANT Championship Tour OFF//SEASON in partnership with Riot Games, and it's open to all skill levels with a prize pool of $20,000. The Qualifiers are now over, and the Grand Finals are set for December 9th and 10th, with a live stream on Sunday, December 10th.
In an exclusive interview, Nymy and Yuna shared their journeys, memorable moments, team predictions, and advice for aspiring gamers. They also emphasized the importance of women in gaming and the potential for mixed-gender teams in esports.
Nymy encouraged female players: "Keep grinding, keep your mental up, keep pushing, and don't give up. There are so many talented GC players out there and hopefully, in the future, we get to see mixed teams competing together. The GC scene is so wholesome and supportive which is lovely to see and experience."
Yuna added, "Riot is doing a great job in supporting the game-changer scene. In the future, I can definitely see mixed teams too on VCT stages. For the lovely ladies, don't give up, keep improving, go for your goals, get an aim routine, watch VODs and you will be able to play on stages with some practice."
The Grand Finals promise exciting matches, featuring standout contenders like OnlyFins and Wintermint. Watch the action live on December 10, 2023, on the tournament's Twitch channel. For highlights, visit their YouTube channel. Stay connected with the hosts here:
Nymy on Twitch and X (Ex Twitter)
Yuna on X (Ex Twitter)
About Stryda VALORANT Nordic Clash:
Esports powerhouse Stryda has again joined forces with RIOT Games to announce the Stryda VALORANT Nordic Clash championship. This much-anticipated tournament calls on gamers of all levels to showcase their skills against one another across the Nordic region.
PUBG MOBILE Global Championship Grand Finals 2023: When, Where & How to Watch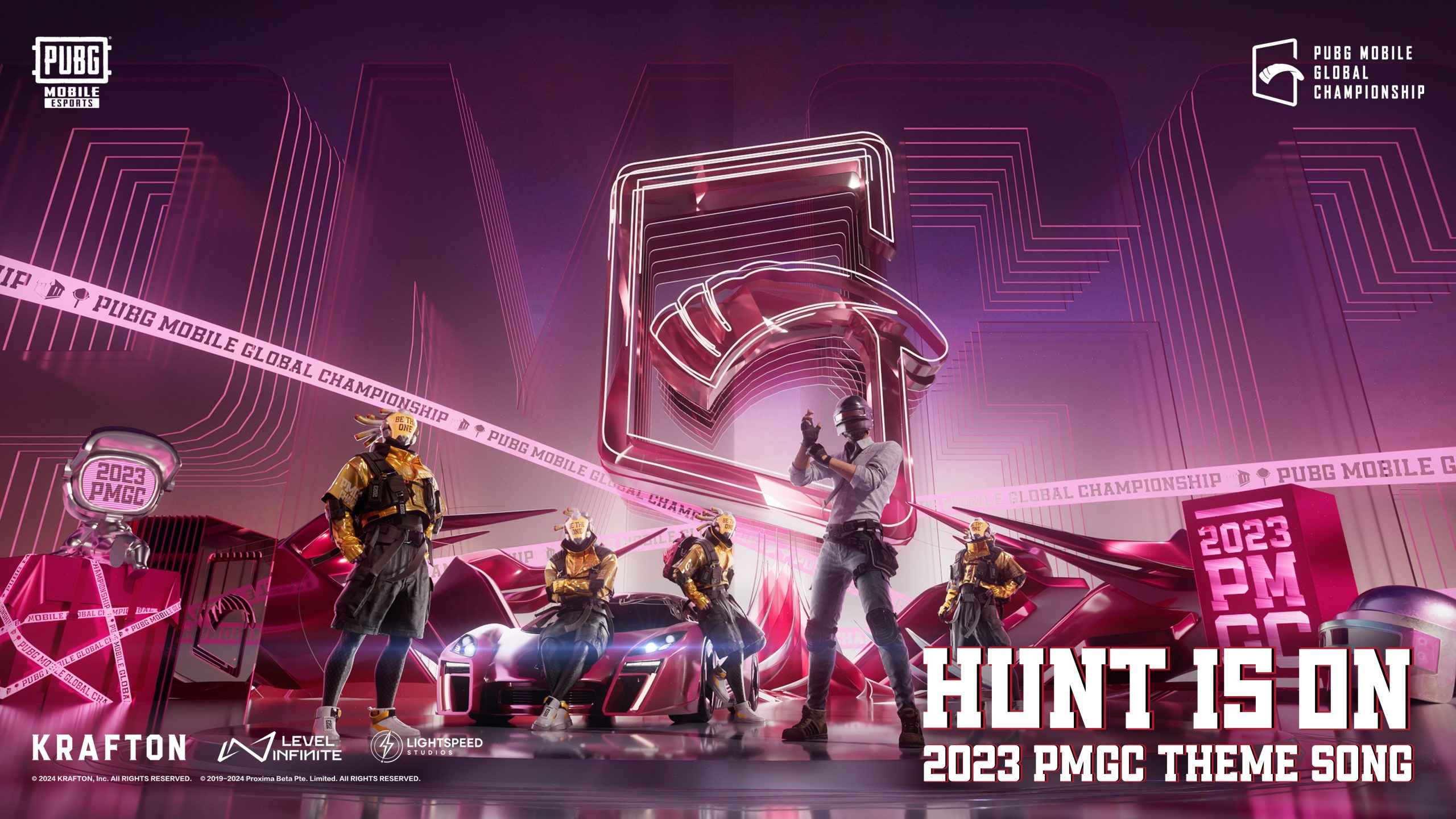 Reading Time:
2
minutes
As the PUBG MOBILE Global Championship (PMGC) heads towards the final stages of the tournament, the final top sixteen teams are gearing up to compete in the showdown of the year! Set to take place this weekend in Istanbul, Türkiye, only one team can rise to the top to be crowned PUBG MOBILE World Champion and take home the biggest share of the $3 million prize pool.
From Friday 8th to Sunday 10th December starting at 10:45 (UTC+0) on the PUBG MOBILE Esports Youtube (https://www.youtube .com/PUBGMOBILEEsports), Facebook (https://www.facebook .com/PUBGMESPORTSOFFICIAL/), Tiktok (https://www.tiktok .com/@pubgmobileesports), and Twitch (https://www.twitch .tv/PUBGMOBILEESPORTS) channels, fans can tune in to witness the culmination of this year's PUBG MOBILE Esports cycle. Sixteen teams will play six matches each day, meaning they have a total of eighteen matches to prove themselves worthy of the ultimate trophy.
The 2023 PMGC Grand Finals will feature the best teams from across the globe having battled their way through multiple rounds of tough competition to reach the PMGC Grand Finals.
The teams that will compete to become PUBG MOBILE World Champion are:
4Merical Vibes
Alpha7 Esports
D'Xavier
FaZe Clan
IHC Esports
Loops
Major Pride
Morph GPX
Nongshim RedForce
Persija Evos
S2G Esports
Six Two Eight
Stalwart Esports
Team Weibo
Titan Esports
Yoodo Alliance
Fans wanting to get in the spirit of the Grand Finals can listen to the official theme song of the 2023 PMGC, 'Hunt Is On'. The music video is available to watch on YouTube (https://www.youtube .com/watch?v=K4NIf-lwsuM&list=RDCMUCmeeY9kzNswUpbYyJntb3Aw&start_radio=1).
of the finals, catch the action in person can watch the PMGC Grand Finals event live at the Ülker Sports and Event Hall in Istanbul, with tickets available via Biletino (https://biletino .com/tr/e-qqb/pubg-mobile-dunya-sampiyonasi-pmgc-2023/?s=true) or Biletix (https://www.biletix .com/etkinlik-grup/394683752/TURKIYE/tr).
The PMGC Grand Finals will also be available online via livestreams across PUBG MOBILE Esports channels on Youtube, Facebook, Tiktok, and Twitch.
Ownership Group Behind Version1 Enters Strategic Partnership With G2 Esports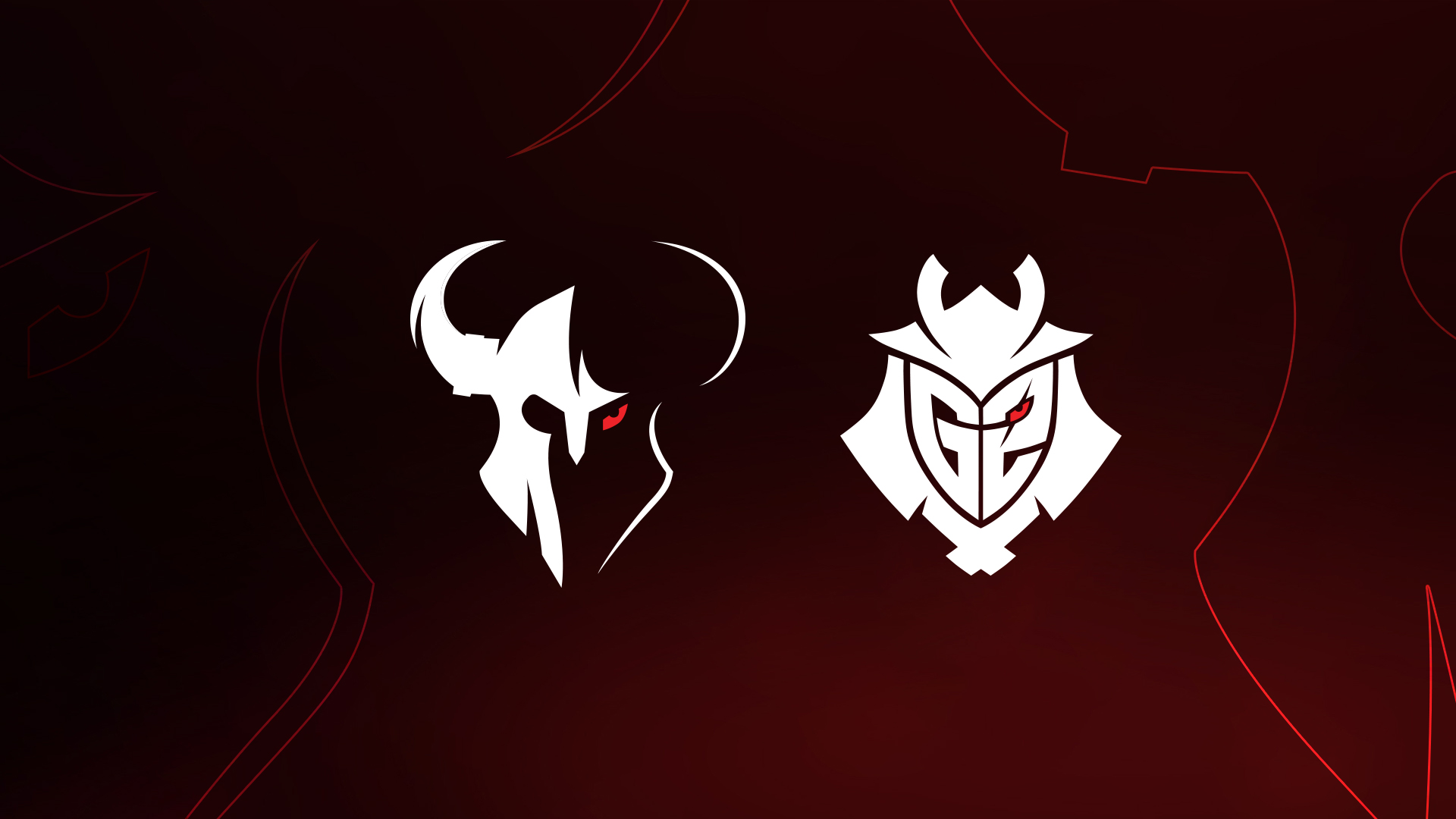 Reading Time:
2
minutes
Esports organization Version1 has entered into a strategic partnership with G2 Esports in which Version1's ownership will become G2 shareholders and G2 will receive operating rights to the Minnesota Røkkr Call of Duty League team. Version1 has fielded championship teams across the Call of Duty League, Rocket League and VALORANT, and is backed by WISE Ventures, the investment arm of the Wilf family, owners of the NFL's Minnesota Vikings and MLS and NWSL teams Orlando City SC and Pride, among other holdings, and entrepreneur and investor Gary Vaynerchuk.
The partnership marks a huge milestone for G2 Esports as the organization continues to expand its footprint in North America, one of the largest esports markets. Recently, G2 Esports announced its entry into VALORANT through the VCT Americas league with the acquisition of players from The Guard, and this new partnership enables G2 Esports to enter into the Call of Duty League™, with the Minnesota Røkkr team.
With the entry into Call of Duty League™,, G2 Esports continues to redefine its position as a truly global esports and entertainment organization – one of very few organizations to have as many properties, and is continually thriving at a sustainable pace. The company will now field rosters in 8 major esports titles including League of Legends, VALORANT, Counter Strike, Rainbow Six, Rocket League, Wild Rift, Sim Racing and Call of Duty, with 5 out 12 teams outside of Europe.
"Today marks yet another huge and impactful milestone for G2 Esports as we continue to expand and push the boundaries of what we want to achieve as an organization," said Alban Dechelotte, CEO of G2 Esports. "We're thrilled to welcome the Wilf Family and Gary Vaynerchuk  to the G2 family. This strategic partnership brings us a step closer to our goal of expanding into the truly global esports organization. We've established ourselves as a powerhouse in Europe and it's no secret that North America, alongside expansion into Asia, is a big priority for us. We can't wait to bring the G2 way to yet another esports league with Minnesota Røkkr in the Call of Duty League™; it's one of the most exciting leagues in North America with highly engaged and passionate fans. We're excited to show them how G2 does things, and look forward to winning more trophies for our North American fans."
With this move, the Version1 brand will be put on hold with no plans to field competitive teams. Founded in 2019, Version1 teams won a major title in the Call of Duty League™, an international Rocket League event, multiple regional championships in Rocket League and VALORANT Game Changers, and qualified for six international majors across Rocket League and VALORANT. The organization established a strong regional and national fan base while raising the bar for live event experiences, community engagement and content. The ownership group continues to see the value and potential of the esports industry, which is why they are excited to remain in esports through this partnership, and trust that G2 will continue to build toward their shared vision as G2 expands its global footprint.
Jonathan Wilf, President & Ownership Partner of Version1, commented, "I am excited about the next chapter for the Version1 story. We continue to believe in the future of esports and know partnering with a top tier organization such as G2 will best position our group for future success."
Konrad von Moltke, Principal of WISE Ventures, added, "We have been impressed with what G2 has built: a competitive powerhouse, a strong and growing commercial engine, and a passionate and loyal fan base. In what has been a challenging esports market environment, G2's focus on sustainable growth has been remarkable."