Edict eGaming Celebrates 25th Anniversary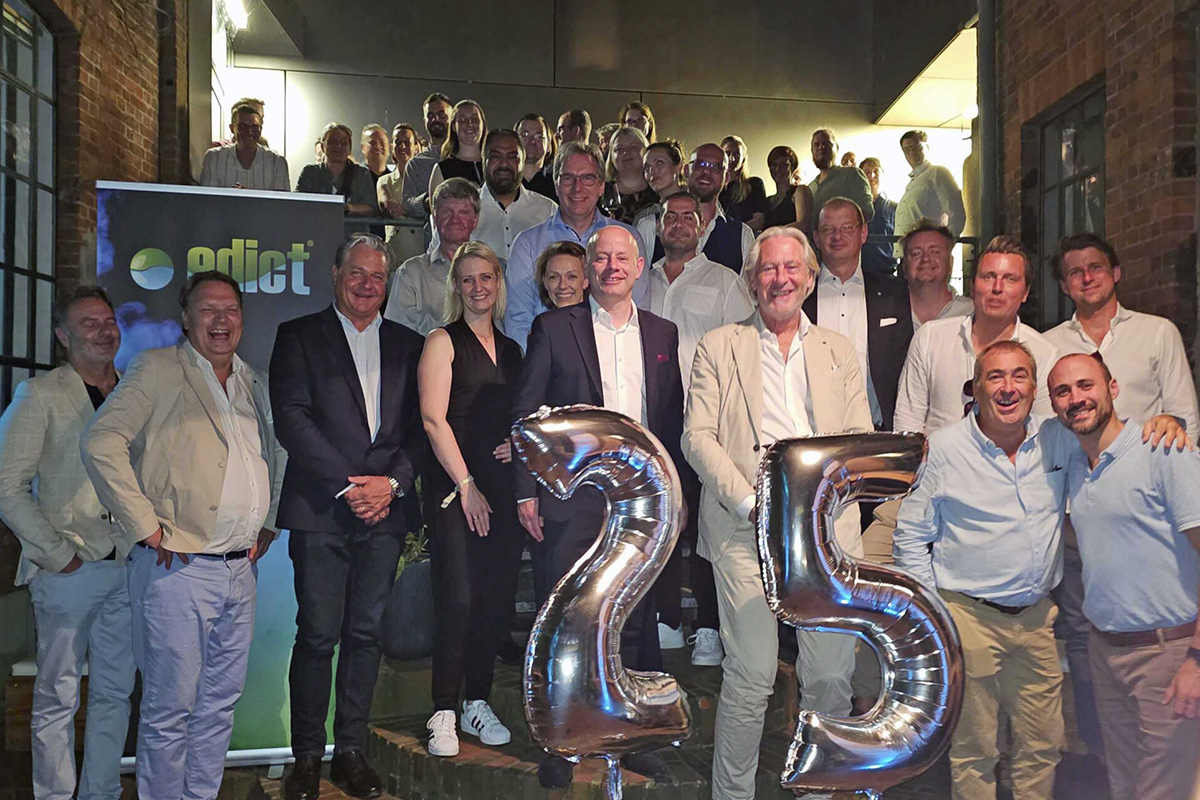 Reading Time:
< 1
minutes
The Hamburg-based company edict egaming GmbH (edict) has celebrated its 25th anniversary.
Founded in 1998 and thus launched as one of the pioneers in online gaming, the developer of casino solutions is today one of the world's leading industry aggregators. On 7 September, around 100 guests gathered in Hamburg's Altona district to celebrate the 25th anniversary together. During a harbour tour and dinner, employees, friends and long-standing partners looked back on the company's history.
Edict egaming GmbH's CEO Dominic-Daniel Liénard said: "To celebrate this anniversary with so many of you who have been part of this journey is a very special moment for me. Our 25th anniversary is not only a special opportunity to acknowledge our enduring presence in the market and our extensive network of reliable partners, but also to thank our employees who have made this success possible in the first place."
Since its foundation, edict egaming GmbH has set a number of milestones, starting in 2002 with the development of the first online casino systems in Germany for the casinos in Wiesbaden and Hamburg, edict became the first licensed provider worldwide to stream roulette from a landbased casino on the internet. 2014 saw the introduction of the Game Solution, which enables customers worldwide to integrate the broad games portfolio. In addition, edict has been part of the Gauselmann Group since 2008. Since then, the company has licensed the popular Merkur games in the individual jurisdictions and delivered them via its proprietary Aggregator Solutions to a variety of casino and sports betting platforms.
Mindway AI and the DSWV offer self-testing through AI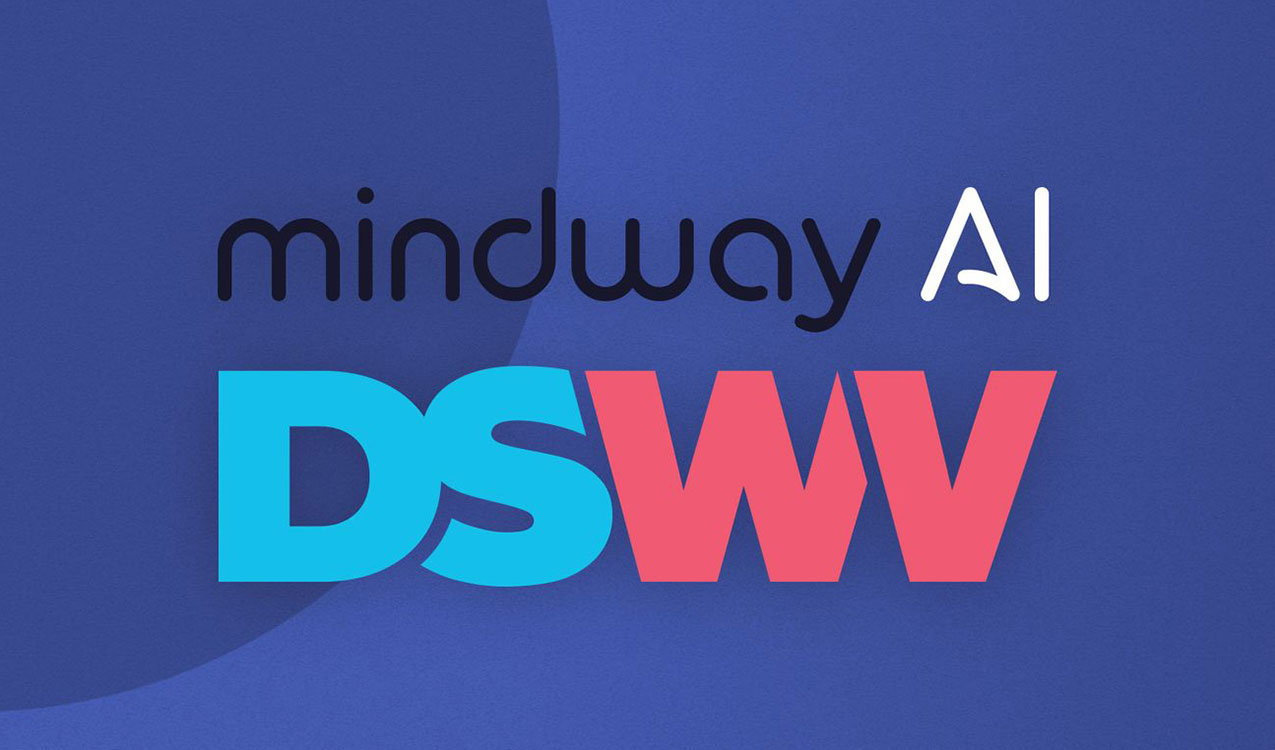 Reading Time:
2
minutes
For the nationwide day of action against gambling addiction 2023, the German Sports Betting Association (DSWV), in cooperation with Mindway AI, is providing a self-test on its homepage that gives players the opportunity to have their gambling behaviour analysed.
Rasmus Kjaergaard, CEO of Mindway AI, explains the principle: "Gamalyze analyzes the game behavior under real-world conditions, namely while the player randomly draws cards with which he either wins or loses money. Even if it's just play money, the personal risk of risky gambling behavior can be determined much better than with classic questionnaires."
At the end, players receive a score, an assessment of their risk behavior and actionable tips on their gambling behavior: For example, setting a budget, taking a break or using winnings to treat themselves. Based on neuroscientific findings, Gamalyze analyzes how players react to certain stimuli – such as temporary losses or gains.
For millions of people in Germany, gambling is a harmless leisure activity. Sports betting, in particular, has arrived in the middle of society and is an integral part of the sports experience. But gambling also carries risks: a very small proportion of consumers can develop gambling behaviour that is questionable or even problematic. Gambling addiction is a serious issue and the gambling providers licensed in Germany are always breaking new ground in order to detect an imminent problematic gambling behavior among their customers at an early stage and to take preventive action against it.
"The DSWV is always working with its members and partners to make legal gambling more attractive for customers," says Mathias Dahms, President of the DSWV. "The fun of the game is what unites us all. Player protection is a central component of this. We are pleased that we can improve player protection in Germany together with Mindway AI and now also make a self-test available to players and interested persons on our homepage."
Innovation in the gambling industry does not only take place in the gambling offerings. Gambling, which is becoming increasingly digital, also offers new and effective tools in the area of player protection. One of the world's leading companies in this field is the Danish company Mindway AI, a partner of the German Sports Betting Association. In addition to software for the early detection of problematic gambling behavior, it offers Gamalyze, a neuroscience-based self-test of decision-making in gambling. In this way, the personal risk for risky gambling behavior can be identified in a scientifically sound and playful way.
Mathias Dahms is convinced: "Gambling has never been as safe for customers in Germany as it is today in the legal market. The gambling and sports betting industry is a driver of innovation in many digital areas – including gambling addiction prevention."
FeedConstruct Extends Partnership with Czech Handball and Expands Content Portfolio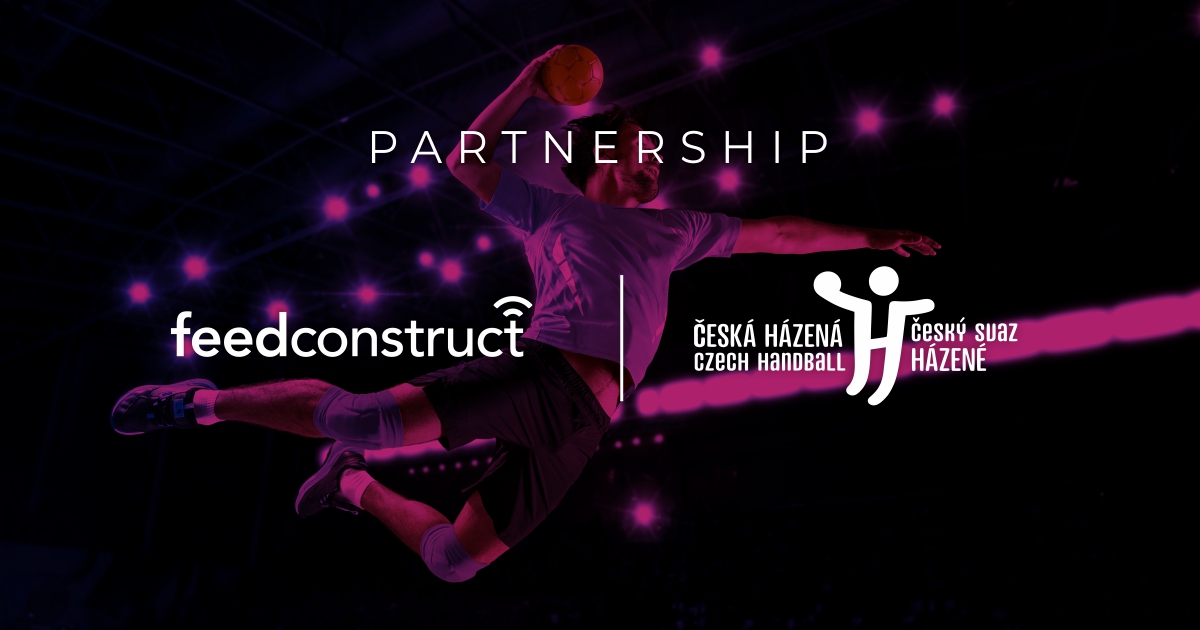 Reading Time:
2
minutes
FeedConstruct, a noted real-time data and digital content provider, is excited to announce the extension of its partnership with the Czech Handball Men's Extraleague. This updated partnership comes with a significant expansion of content offerings, enriching the handball experience for fans worldwide.
According to the partnership, besides Czech Handball Men's Extraleague, FeedConstruct will now also cover Czech Handball Men's Cup and Women's Cup matches, starting from the quarter-final stage of these prestigious tournaments. This promises to bring more thrilling handball action and insights.
Here's a quick overview of the key details:
Tournament Schedule: The Czech Handball Men's Extraleague runs from August 31 to May, while the Czech Handball Men's Cup and Women's Cup take place from September to March.
Exclusive Coverage: FeedConstruct will hold the exclusive data coverage rights for the Czech Handball Men's Extraleague and both video and data rights for the Czech Handball Men's Cup and Women's Cup.
Number of Teams: The Men's Extraleague features 13 teams, while the Men's and Women's Cups include 8 teams each from the quarter-final round.
Extensive Match Coverage: The upcoming season will witness an impressive lineup of over 200 matches for the Men's Extraleague and a total of 14 exciting matches for the Men's and Women's Cups.
Czech Handball is getting ready for the 2023/24 season, which promises some intense competitions. Teams are not only trying to win local championships but also looking to qualify for international tournaments like the EHF Europa League and European Cup. In the men's competitions, watch out for Talent Plzen, the current champion, and HCB Karviná, who have won 12 times. In the women's matches, Slavia Prague is ready to challenge Banik Most, the three-time CZ Handball Women's Cup winner. It's going to be an exciting season with lots of competition!
With this partnership prolongation and expanded content, FeedConstruct looks forward to delivering an enhanced and immersive handball experience.
STS Gains Advertising Rights for UEFA Europa League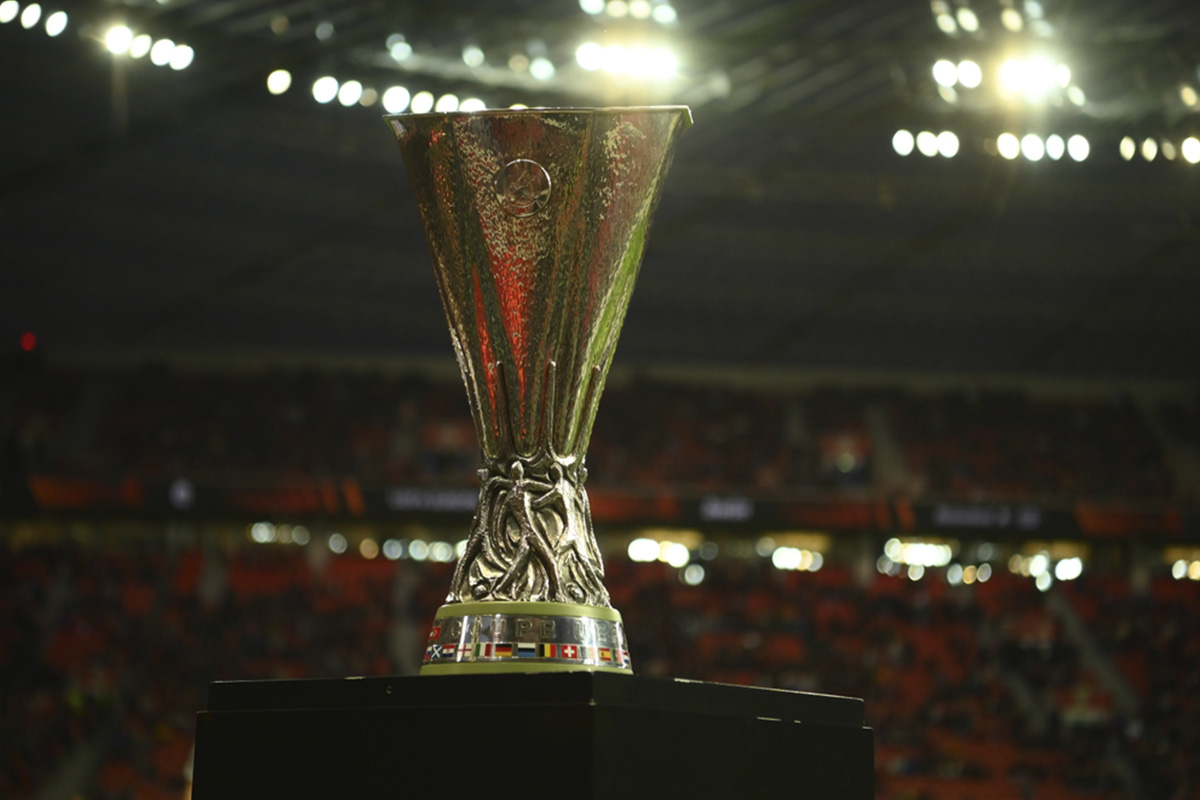 Reading Time:
< 1
minutes
STS, the Polish sports betting company that was acquired by Entain in August, will be able to activate advertising rights for the UEFA Europa League and the UEFA Europa Conference League in Poland.
The acquisition was announced on 13 June, with a £750m ($946.3m) proposed fee to purchase the sportsbook operator.
As Entain is already partnered with UEFA Europa League and the UEFA Europa Conference League, the rights can subsequently be activated by STS.
These will include localised marketing activities and services that can be used from the first round of matches.
Paweł Rabantek, CMO of STS, said: "STS has for years been the best-known and most recognisable brand among bookmaker companies in Poland.
"The possibility of synergy in marketing activities after the takeover by Entain brings a number of benefits for us, which will allow, among other things, to strengthen this position.
"I am glad that we have been able to implement all the advertising benefits possible for both the UEFA Europa League and the UEFA Europa Conference League from the first match day."
STS is also the largest private entity in the domestic sponsorship market, being the official sponsor of the Polish national football team, Raków Częstochowa, Korona Kielce, GKS Katowice, Jagiellonia Białystok, Zagłębie Lubin, Podbeskidzie Bielsko-Biała and Widzew Łódź, as well as the Grupa Azoty ZAKSA Kędzierzyn-Koźle volleyball team.
Rabantek added: "At the same time, I can already announce that the benefits of the partnership will also be perceivable to fans and our customers, including through the opportunity to win tickets through attractive promotional campaigns we plan."