Where does "momentum" fit in when we talk about sports betting?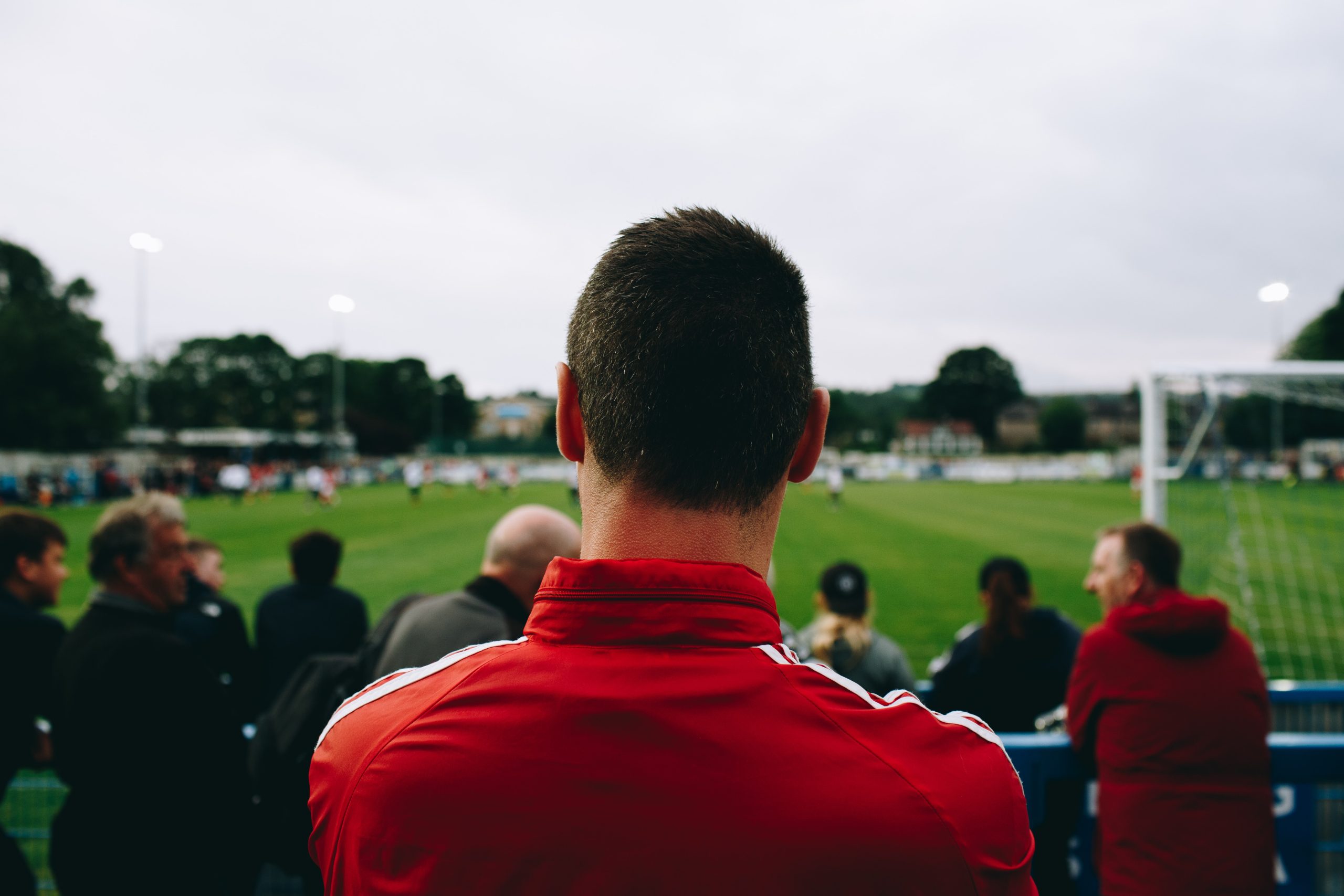 Reading Time:
3
minutes
Momentum or having a winning streak is increasingly being associated with the notion that "winning brings more winning" and that the positive outcome in sports is born out of previous consecutive positive outcomes. 
But how is this linked to sports wagering? Well, no matter if you are someone who has experimented with online betting in the Philippines or with sports betting sites all over the planet, momentum is something that you should think about before you make up your mind about your picks. 
Is there such a thing as 'success breeding success'? 
Momentum has become such a desirable thing in sports, that we often see coaches and managers fundamentally base their decisions on critical matters such as team lineups, on their effort to take advantage of it. Or we see athletes in their post game interviews, citing "Momentum" as the key factor that brought their victory or even that led to their defeat – if absent!
Or we even get to see whole teams admitting that their win has been the result of an apparent momentum. Instead of recognizing their own part and their own contribution, they generally see this 'force' as the main driver of the end results. 
What exactly is momentum?
The momentum in sports can be described as a period of winning streaks or simply a period of good performance. It can be for a striker in football that manages to hit the net in crucial moments during the match. It can be for a batter in cricket that scores an incredibly high number of runs. It can be for a center in basketball that collects as many rebounds as possible in a series of games in a league. Or it can be for a team that is experiencing a period of continuous victories. In fact, it can be anything that leads to a desired outcome and that has some kind of duration. 
Momentum as a factor to consider in sports betting decisions
If momentum is valued so much by the sport itself – the coaches, the managers, the officials, the teams and the athletes – shouldn't it be valued by sports bettors as well? I mean, should it be an extra factor to consider when bettors make their picks or decide on their wagers on an NBA game let's say? 
We all have thought at some point in our lives that we have come across good fortune. When it comes to sports, this is translated like that: we believe, for example, that a team is on a winning streak and that the outcome of each subsequent game will be dependent on the outcomes of the previous games. So, the winning streak will continue for as long as the team has momentum. But then how much does this momentum last? And can we bet on their momentum? 
As we said earlier, there is no concrete evidence that the winning streak of a team determines their next victory, but there is mounting evidence that momentum has a very substantial effect on players' psychology, confidence, morale and motivation. 
And if it has such an impact on their mood and feelings, then it does certainly affect their performance as well. Research devoted to the role of momentum in subsequent sports' outcomes has demonstrated that when players and athletes believe that the momentum is on its own a factor of success, then the winning streak itself is a predictive factor for their next victory. 
This tells us one important thing about sports betting: when we see an NBA team, for instance, being on a winning streak and players recognizing that they are having momentum, they are by definition more tuned and more dedicated to getting one more victory to sustain their streak. Keep this in mind the next time you come across a situation like that and make sure that you incorporate it in your picks.  
Gaming Americas Weekly Roundup – November 27-December 3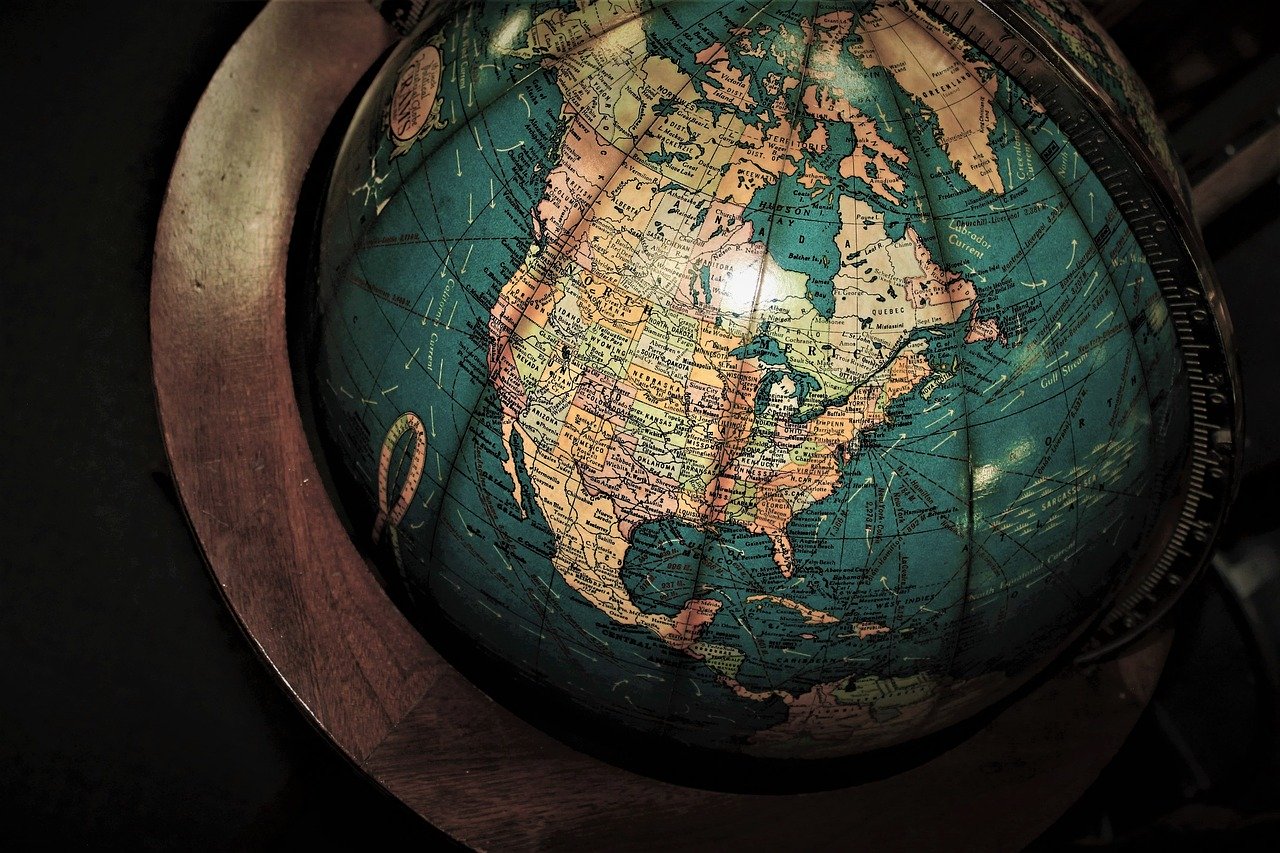 Reading Time:
2
minutes
Welcome to our weekly roundup of American gambling news again! Here, we are going through the weekly highlights of the American gambling industry which include the latest news and new appointments. Read on and get updated.
Latest News
Rush Street Interactive announced that a woman from Cumberland County, NJ hit the IGT MegaJackpot at BetRivers.com. The 33-year-old woman hit the jackpot with a $0.60 bet, winning $662,000 while playing at home on her mobile phone.
betJACK has received a top ranking among the nation's largest online sports betting brands. In a comprehensive evaluation conducted by research firm Eilers and Krejcik, betJACK emerged as a top performer, securing its place alongside the nation's best online sports betting products.
On 26 June 2024, the starting pistol will be fired in São Paulo for the first gamescom latam, the new gamescom satellite event for all of South America. This was announced at an event in Brazil by the involved partners: game – The German Games Industry Association, Koelnmesse, BIG Festival and Omelete Company.
The Global Esports Federation's pro-series – Global Esports Tour (GET) – will kick off its next season in Rio de Janeiro, Brazil, in April 2024. Staged by the Brazilian Confederation of Games and Esports (CBGE) and strongly supported by Brazil's National, State and Local partners. The event promises intense competition and a boost for economic and tourism development in the vibrant city.
As part of its strategic review, Kindred Group will exit the North American market with the expectations to have fully exited operations in the market by the end of Q2 2024, subject to the regulatory process. The Group also announced decisive actions to drive growth on core markets and dedicated cost reduction initiatives, which includes a reduction of over 300 employees and consultants during 2024.
Golden Nugget Casino Biloxi was one of several Coast casinos where the buffet didn't return after the pandemic, and now that space is about to be repurposed. Golden Nugget and DraftKings announced last Tuesday the addition of a high-tech retail sportsbook area that will open in January.
iGaming Ontario (iGO)'s vision is to lead the world's best gaming market, which includes building a safer and more enjoyable experience for all igaming players in Ontario. To support players who decide to stop or take a break from gambling, iGO is going to issue a request for proposals (RFP) in early 2024 for a centralised self-exclusion solution that will enable a player to self-exclude from all Ontario regulated igaming operators in a single registration process.
Jackpot Digital announced that it has received licensing approval from the Jackson Rancheria Tribal Gaming Agency, the regulator for Jackson Rancheria Casino Resort located in Jackson, California.
New Appointments
Aruze Gaming Global has appointed Betty Zhao as its SVP of International Operations. Formerly the Chief Operating Officer at LT Game since 2007, Betty Zhao demonstrated a unique blend of strategic vision and operational excellence in overseeing LT Game's operations, including marketing, sales, product development and casino operations.
Betsul has appointed Fernando Garita as its new CEO. With more than two decades of expertise in the gaming industry sector, Garita served as regional director and director of business development at Betcris, in addition to having an extensive portfolio of projects throughout Latin America, as well as Asia.
EFL Becoming a Popular Betting Market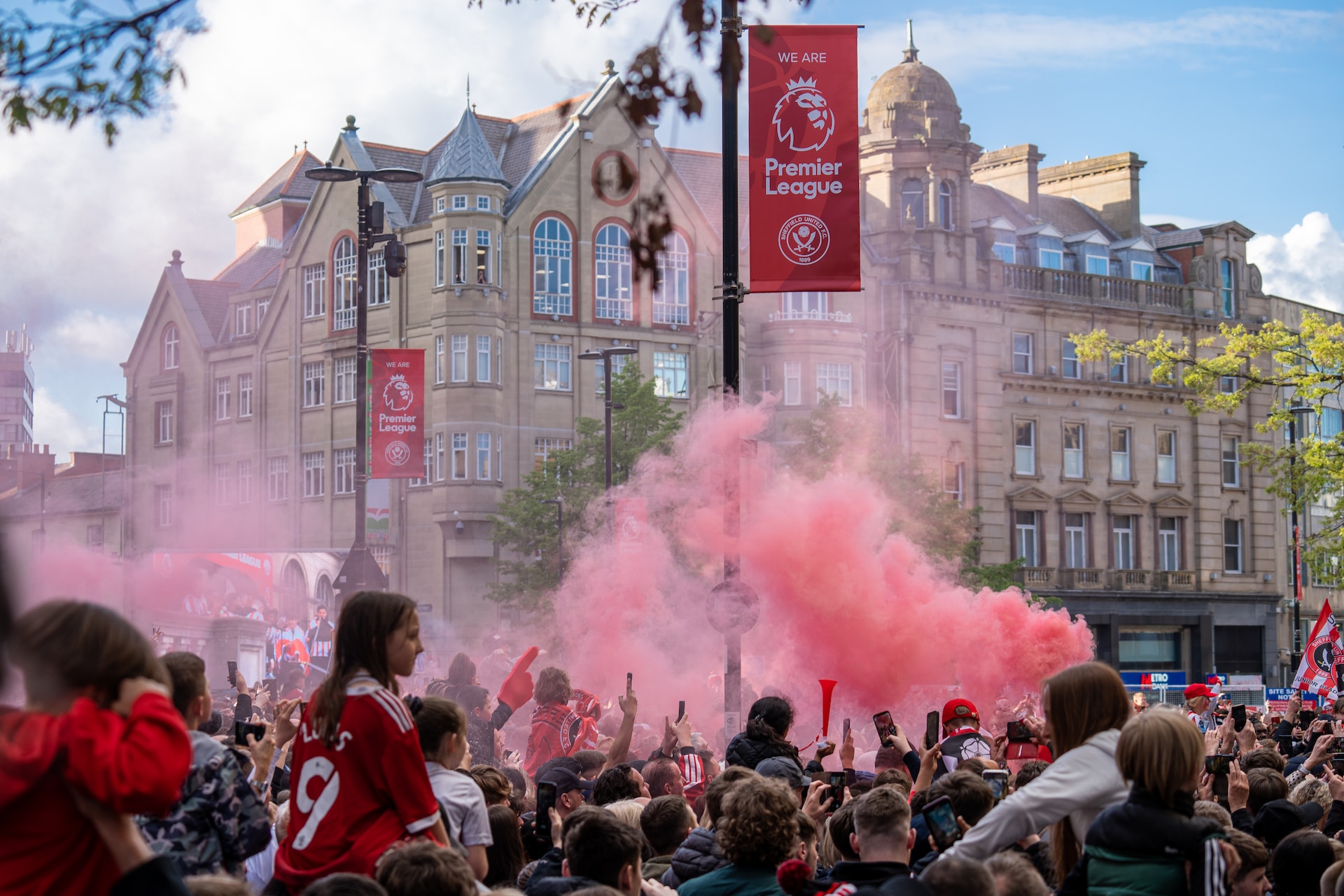 Reading Time:
2
minutes
The Premier League will, of course, take precedence when it comes to English football and its connection to the betting industry, but the English Football League (EFL) is beginning to catch up due to its competitive divisions and unpredictable nature.
What Does The EFL Consist Of?
The EFL consists of three divisions, the Championship, League 1, and League 2. The Championship, which lies directly below the Premier League, consists of 24 teams hoping to reach the promised land of England's top league, whilst League 1 and League 2 also consist of 24 teams.
The three divisions are considered to be among the most competitive in world football, giving those interested in having Championship bets, or those that prefer getting involved in League 1 betting markets, a plethora of interesting options on each match day.
Some of the EFL markets that are popular include promotion and relegation, outright winners, top goalscorers, and match betting.
Teams To Look Out For This Season
Championship
Leicester City – Only relegated from the Premier League last season, Leicester are the team to beat in this year's Championship. They have a talented young manager and a strong mix of experienced players and exciting youngsters that make them a very tough team to beat.
Ipswich – The Championship has a habit of throwing up surprise performers, and this year's mantle goes to Ipswich Town. Having gained promotion from League 1 last season, they are more than holding their own against the better opposition in the Championship, and they have given themselves a great chance of achieving back-to-back promotions.
League 1
Bolton – Bolton were once a Premier League mainstay, but the past few years haven't been kind, and they now find themselves in the third tier. Thankfully for their fans, things seem to have taken a turn for the better this season.
Portsmouth – Another team that were once highflyers in the Premier League, Portsmouth have been stuck in League 1 for a few seasons now, and the heady days of European Football qualification are well and truly in the rearview mirror. This season, things are going well, but it could turn out to be a case of close but not close enough in such a difficult division.
League 2
Wrexham – Now one of the most famous clubs around the world, Wrexham's rise from the ashes continues unabated. Their world-famous Hollywood owners Ryan Reynolds and Rob McElhenney, as well as their hugely popular documentary, have seen Wrexham gain fans from all over the globe, and having finally achieved promotion into League 2 last season, back-to-back promotions are very much on the cards.
Notts County – Having been involved in an epic battle with Wrexham last season in Non-League, Notts County are once again going head to head with their rivals in League 2. One of the oldest clubs in English football, they may just be ready to start climbing their way back towards the top of the game again.
Nailed It! Games Blends Retro Iconography with Contemporary Mechanics in Cosmic Coins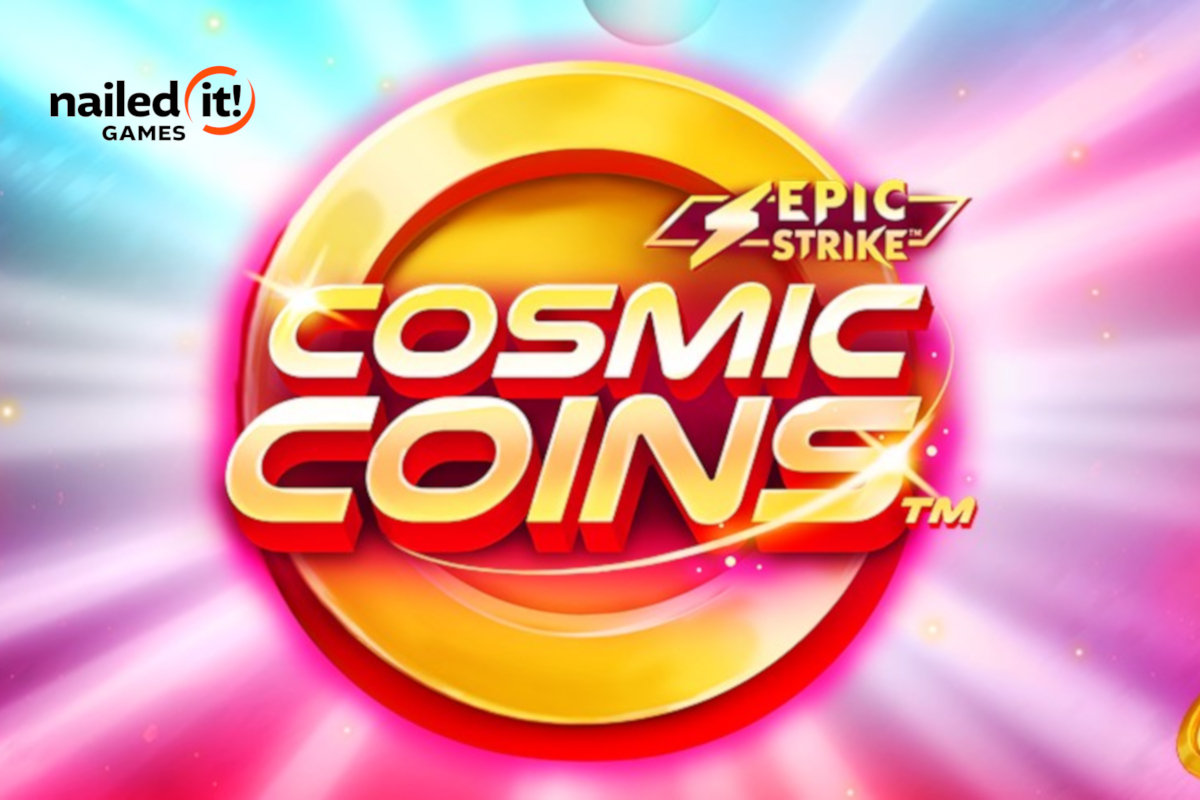 Reading Time:
1
minute
Nailed It! Games, an independent Krakow-based games studio, has launched Cosmic Coins, a slot that will see players utilising the Epic Strike mechanic to climb an incrementally increasing prize ladder.
Played across 5×3 reels and 20 paylines, the slot pays homage to AWP machines of the past with symbols depicting a variety of sevens, bars and fruit icons. These are joined by wilds that substitute for all base game symbols, making it easier for players to form a win.
Additionally, the titular cosmic coin symbols are present on the reels with at least three needed anywhere on the matrix to award an instant cash prize. Landing more of these symbols will progress players up the incrementally increasing prize ladder with the Epic Strike mechanic with nine coins needed to award up to 2,000x.
Three scatters are required to enter the free spins round, which begins with players spinning a wheel with numerous spins and multiplier values attached. This can grant players up to 30 free spins with a 3x multiplier. This bonus can also be retriggered by landing three additional scatters during the free spins round.
Marrying classic aesthetics with modern features, Cosmic Coins continues Nailed It! Games' ethos it has developed all of its hit games from, including recent titles like Grim Reaper Supermatch, Rainbow Burst and CatPurry.
"Cosmic Coins' blend of retro and contemporary elements will appeal to a wide demographic," the co-founder of Nailed It! Games, Pawel Piotrowski, said. "Many players will be drawn to the game's classic design elements while others will be attracted to its varied innovative features.
"The base game's coin collection mechanic builds anticipation for a big win every spin and the bonus round's multiplier further increases the game's winning potential. With so much excitement on offer, we are confident that the slot will be popular with players of all types."