Game Development World Championship 2023 Summer Season Winners Announced!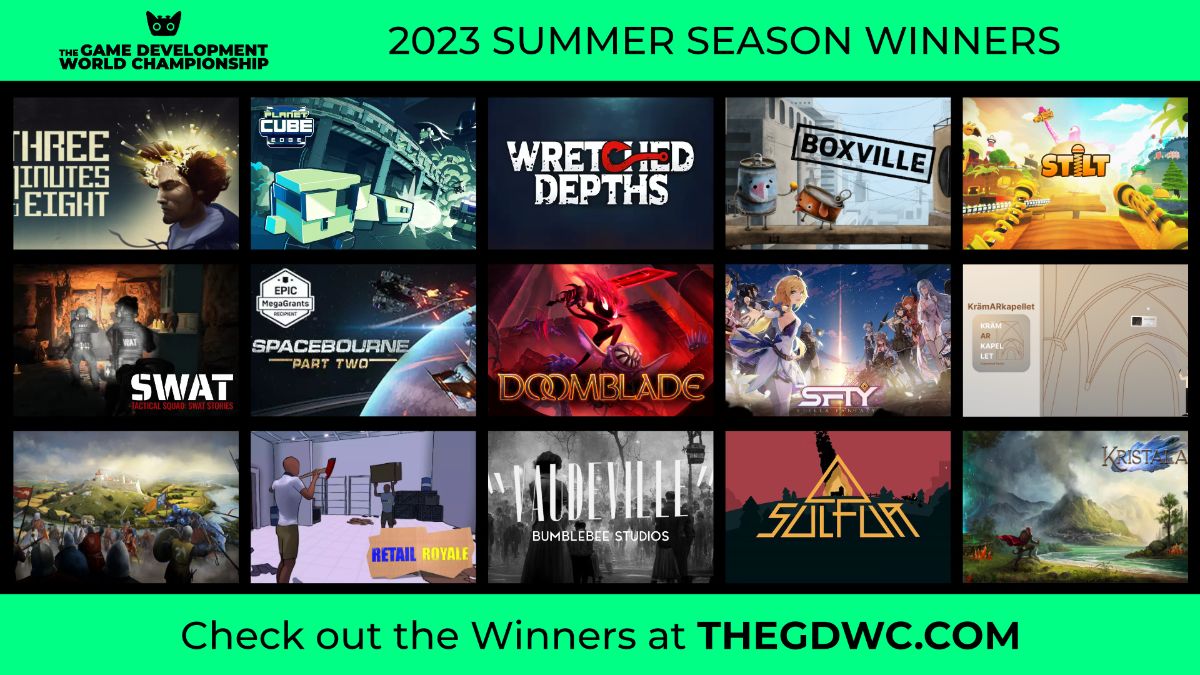 Reading Time:
< 1
minute
The Game Development World Championship (GDWC) celebrated the 2023 Summer Season with an Awards Stream on Thursday, September 21st. At the event, GDWC announced winners in 11 categories for the Summer Season.
Watch the Award Stream recording on the GDWC youtube channel.
Indie Award Winner: Three Minutes To Eight by Chaosmonger Studio.
Studio Award Winner: Planet Cube: Edge by Sunna Entertainment
Hobby Award Winner: Wretched Depths by Wretched Devs
Mobile Award Winner: Boxville by Triomatica Games
Best Web3 Game Award Winner: Stella Fantasy by Ring Games
AR & VR Award Winner: Stilt by Rekt Games
Immersal SDK Award Winner: KramARkapellet by darteq
Made-with-Houdini Award Winner: Kristala by Astral Clocktower Studios
Procedural Award Winner: SULFUR by Perfect Random
Action Award Winners:
1st Place: Tactical Squad: SWAT Stories by Red Mountain Games
2nd Place: SpaceBourne2 by Dbk Games
3rd Place: DOOMBLADE by Muro Studios
Gcore Cloud Award Winners:
1st Place: Feudums by Kalamona Studios
2nd Place: Vaudeville by Bumblebee Studios
3rd Place: Retail Royale by DarxDev
All the Winning games of the Season can be found on the GDWC website, here: https://thegdwc.com/awards/
GDWC sends congratulations to all the winners and huge thanks to all developers who participated in the championship, and to all the sponsors and partners that made the GDWC 2023 Summer Season possible.
The GDWC 2023 Winter Season is currently open for submissions with the biggest prize pool in GDWC history, totalling over $660,000 in value. Prizes are spread across 12 award categories and range from swag & software licences to cash prizes, publishing deals and marketing & User Acquisition funding.
GDWC is free to participate and open to everyone from hobbyist & student developers to professional studios from all over the world. Games on all digital platforms – PC, Consoles, Mobile, VR & AR, Web & Browsers, are accepted. Developers can participate with a game they are currently working on, or with a game they have released, as long as it was released after August 1st 2022.
Global Video Games Market Report, 2022 and 2023-2030: With "Speed Being the King" in Gaming, Growing Fiber to Home (FTTH) Connections Bolster Growth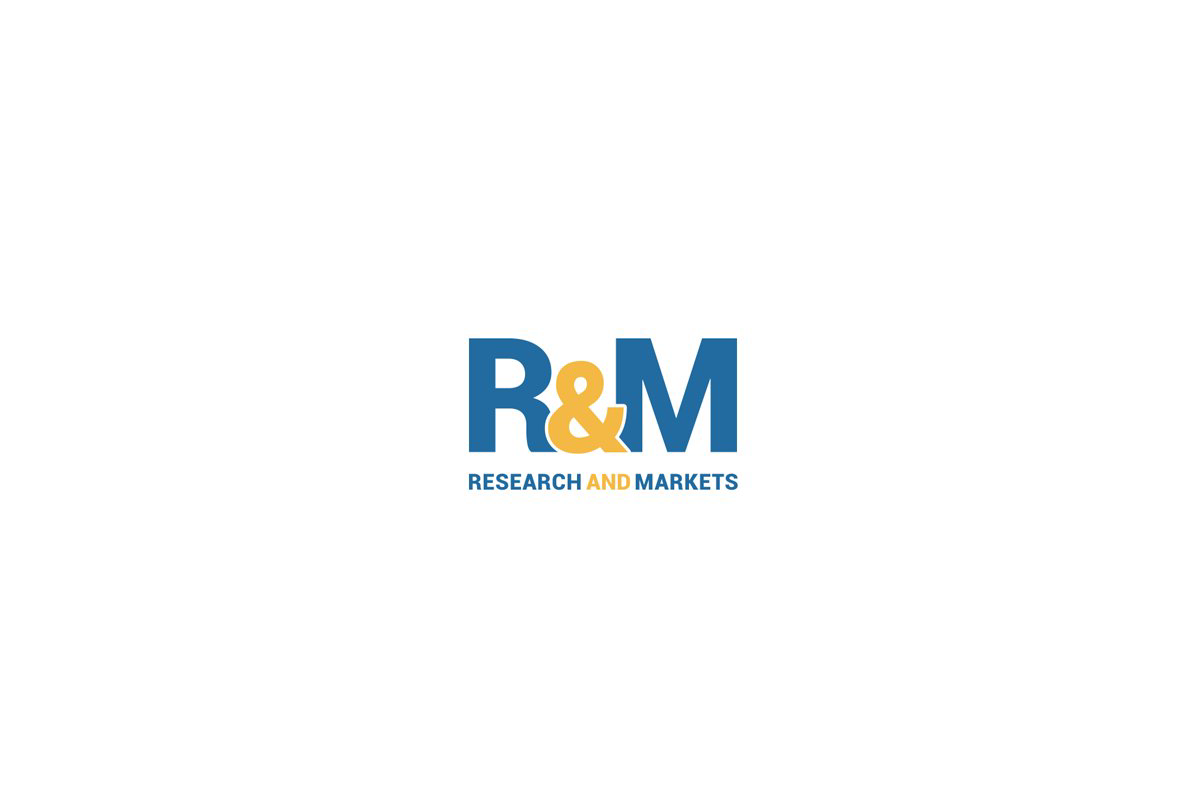 Reading Time:
4
minutes
The "Video Games – Global Strategic Business Report" report has been added to ResearchAndMarkets .com's offering.
Global Video Games Market to Reach $254.6 Billion by 2030
The global market for Video Games estimated at US$184 Billion in the year 2022, is projected to reach a revised size of US$254.6 Billion by 2030, growing at a CAGR of 4.1% over the analysis period 2022-2030.
Mobile Games, one of the segments analyzed in the report, is projected to record 4.9% CAGR and reach US$123.8 Billion by the end of the analysis period. Growth in the Console Games segment is estimated at 4.2% CAGR for the next 8-year period.
The U.S. Market is Estimated at $42.8 Billion, While China is Forecast to Grow at 4.7% CAGR
The Video Games market in the U.S. is estimated at US$42.8 Billion in the year 2022. China, the world's second largest economy, is forecast to reach a projected market size of US$71.4 Billion by the year 2030 trailing a CAGR of 4.7% over the analysis period 2022 to 2030.
Among the other noteworthy geographic markets are Japan and Canada, each forecast to grow at 2.9% and 4.1% respectively over the 2022-2030 period. Within Europe, Germany is forecast to grow at approximately 3.5% CAGR.
What`s New?
Special discussions on the global economic climate and market sentiment
Coverage on global competitiveness and key competitor percentage market shares
Market presence analysis across multiple geographies – Strong/Active/Niche/Trivial
Online interactive peer-to-peer collaborative bespoke updates
Access to digital archives and trademarked research platform
Complimentary updates for one year
Access to curated YouTube video transcripts of market sentiments shared by CEOs, domain experts and market influencers via interviews, podcasts, press statements and event keynotes
Select Competitors (Total 521 Featured)
Activision Blizzard, Inc.
Blizzard Entertainment, Inc.
King Digital Entertainment plc
Apple Inc
Atari SA
BANDAI NAMCO Holdings Inc.
Bluestack Systems, Inc
Capcom Co., Ltd.
Electronic Arts, Inc.
EA Sports
PopCap Games, Inc.
Facebook, Inc
Google LLC
iWin, Inc.
Konami Group Corporation
Konami Digital Entertainment Co. Ltd.
Konami Gaming Inc.
Nintendo Co. Ltd.
Riot Games, Inc
Roblox Corporation
Rovio Entertainment Corporation
Sega Holdings Co., Ltd.
Sony Interactive Entertainment Inc.
Supercell Oy
Square Enix Holdings Co. Ltd.
Square Enix Limited
Take 2 Interactive Software, Inc.
Tencent Holdings Ltd
Tetris Holding, LLC
The Walt Disney Company
Twitch
Ubisoft Entertainment SA
Unity Technologies
Valve Corporation
Xbox Game Studios
Key Attributes:
| | |
| --- | --- |
| Report Attribute | Details |
| No. of Pages | 1025 |
| Forecast Period | 2022 – 2030 |
| Estimated Market Value (USD) in 2022 | $184 Billion |
| Forecasted Market Value (USD) by 2030 | $254.6 Billion |
| Compound Annual Growth Rate | 4.1% |
| Regions Covered | Global |
MARKET OVERVIEW
Current State of the Video Games Industry: A Review
Gaming as a Form of Entertainment is Here to Stay: Global Number of Active Gamers (In Billion) Years 2020, 2022, 2024 and 2026
Competition
Video Games – Global Key Competitors Percentage Market Share in 2023 (E)
Competitive Market Presence – Strong/Active/Niche/Trivial for Players Worldwide in 2023 (E)
Video Games: Introduction/Overview & Types
Recent Market Activity
Innovations
MARKET TRENDS & DRIVERS
With "Speed Being the King" in Gaming, Growing Fiber to Home (FTTH) Connections Bodes Well for the Higher Consumer Engagement With Video Games
Since Gaming Experiences Are Only as Good as the Network, Growing Number of Homes With High Speed Fiber Optic Internet Means More Households Will be Hooked Onto More Graphically Demanding Video Games: Global Market for Fiber-to-the-Home (FTTH) (In US$ Million) for Years 2021, 2023, 2025 and 2027
Ubiquity of Smartphones Drives the Popularity of Mobile Gaming, Particularly on the Android OS. Here's Why
Healthy Demand for Smartphones Creates a Parallel Opportunity for Mobile Gaming: Global Shipments of Smartphones (in Million Units) for 2020 through 2025
Preference for Immersive Gaming Drives Demand for Visualization & 3D Rendering Software
Here's Why Console Gaming Still Remains Popular
"The More the Merrier". Social Gaming Storms Into the Spotlight as a Major Trend in 2023
Social Presence Will Continue to Play a Central Role in the Adoption of Social Gaming: Global Number of Social Media Users (In Billion) for the Years 2022, 2024, 2026, 2028
In the Era of On-Demand Gaming as a Service (GaaS), Cloud Gaming Storms Into the Spotlight
Convergence of Gaming and Gambling, a Key Trend in the Market
As Gambling Addiction Takes on a Deeper Hue, Gamification of Physical Gambling Brings Opportunities for the Video Games Market: Global Number of Gamblers (In Million) for the Years 2018, 2020, 2022 and 2024
Make Way! Here Comes Metaverse Gaming
Gaming to the Remain the Largest Application Area for Metaverse: Global Metaverse Market Share Breakdown (In %) by Application for Years 2020 and 2027
Roblox, an Online Gaming Company that Offers Metaverse like Experiences, Witnesses Steady Rise in the Number of Users: Roblox Active Daily Users (In Million) by Quarter for Years 2019, 2020, 2021 and 2022
Roblox, an Online Gaming Company that Offers Metaverse like Experiences, Witnesses Steady Rise in the Number of Users: Roblox Active Daily Users (In Million) by Quarter for Years 2019, 2020, 2021 and 2022
Changing Demographics of Modern Gamers Sets Stage for Increased Consumption of Video Games
Percentage Breakdown of Global Number of Gamers by Age Group for the Year 2022
Percentage Breakdown of Global Number of Gamers by Gender for the Year 2022
Gamification in Education on the Rise as Perceived Educative Value of Video Games Increases
AR/VR Games Get a Boost from the Expanding App Ecosystem & Android OS Support for AR Technology
Artificial Intelligence (AI) Innovations Transform Video Games
With the Ability to Self-Learn, Evolve, Interpret & Respond to Player's Actions, AI is Poised to Take Realism in Games to the Next Level: Global Spending on AI in the Advertising & Media Industry (In US$ Million) for Years 2021, 2023, 2025 and 2027
Blockchain Emerges to Change the Gaming Landscape
From Securing In-Game Transactions to Enhancing the Gaming Experience, Blockchain is Here to Revolutionize the Gaming Industry: Global Spending on Blockchain in the Media & Entertainment Industry (In US$ Million) for Years 2021, 2023, 2025 and 2027
Here's How 5G Will Transform Gaming
The Future of 5G is Unquestioned & So is Its Potential for Changing the Rules of the Game in Today's Experience Economy: 5G Contribution to GDP in Select Countries by 2030 (In US$ Billion)
Developments at Hardware & Content Level Boosts Opportunities for Video Games
Holographic Games Hit the Spotlight
What are Challenges in Store for the Market in the Coming Years?
Kambi Group plc's Executive Management increases shareholding by exercise of share options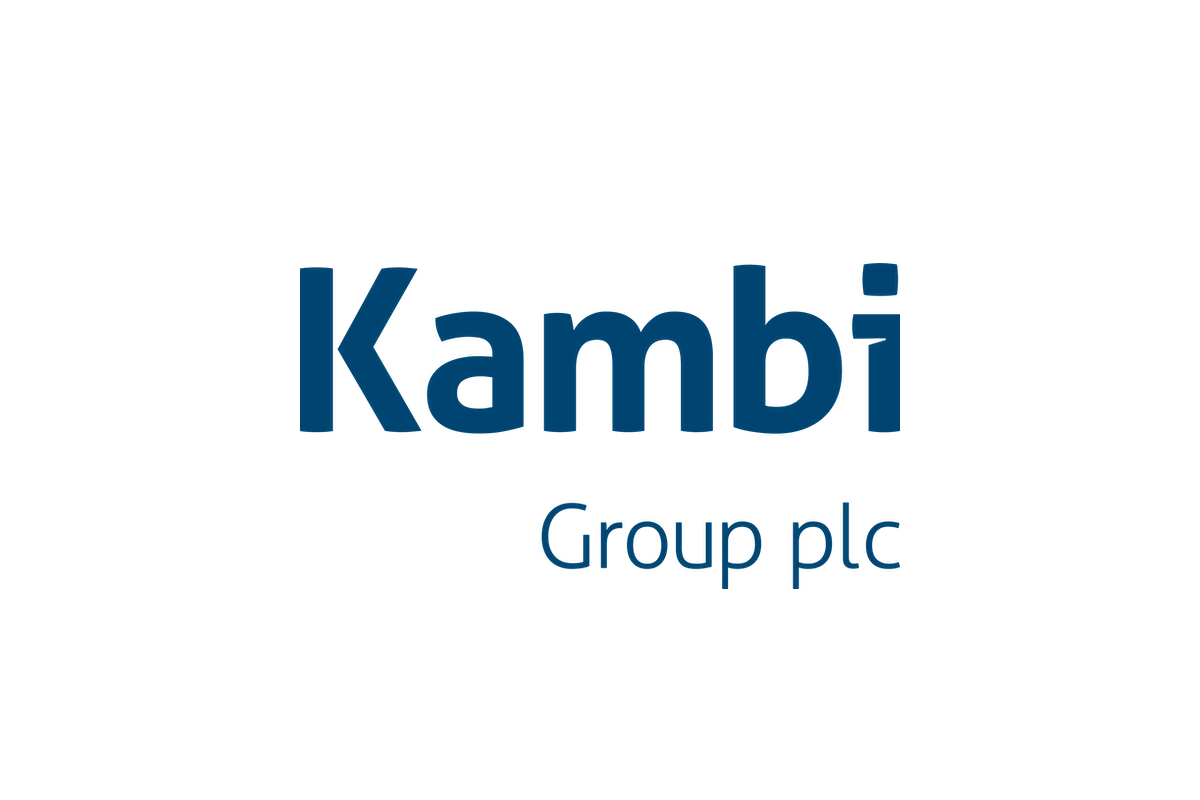 Reading Time:
< 1
minute
Kambi Group plc reports that Kristian Nylén, CEO, David Kenyon, CFO, Erik Lögdberg, COO and Cecilia Wachtmeister, CCO, have used the most recent exercise window to exercise share options and increase their shareholding in Kambi. To cover the exercise price and income tax due on the exercise, each have sold a sufficient number of shares, while all other shares from the share option exercise have been retained.
In this recent exercise window, which ended on 29 November 2023, a total of 246,984 options were exercised under the rules of existing share options programmes.
As shares previously repurchased by Kambi Group plc were used to satisfy these option programmes, the total number of shares in Kambi Group plc remains 31,278,297 shares, with a par value of EUR 0.003 per share.
Outstanding talent' underpins iGB Affiliate Award shortlist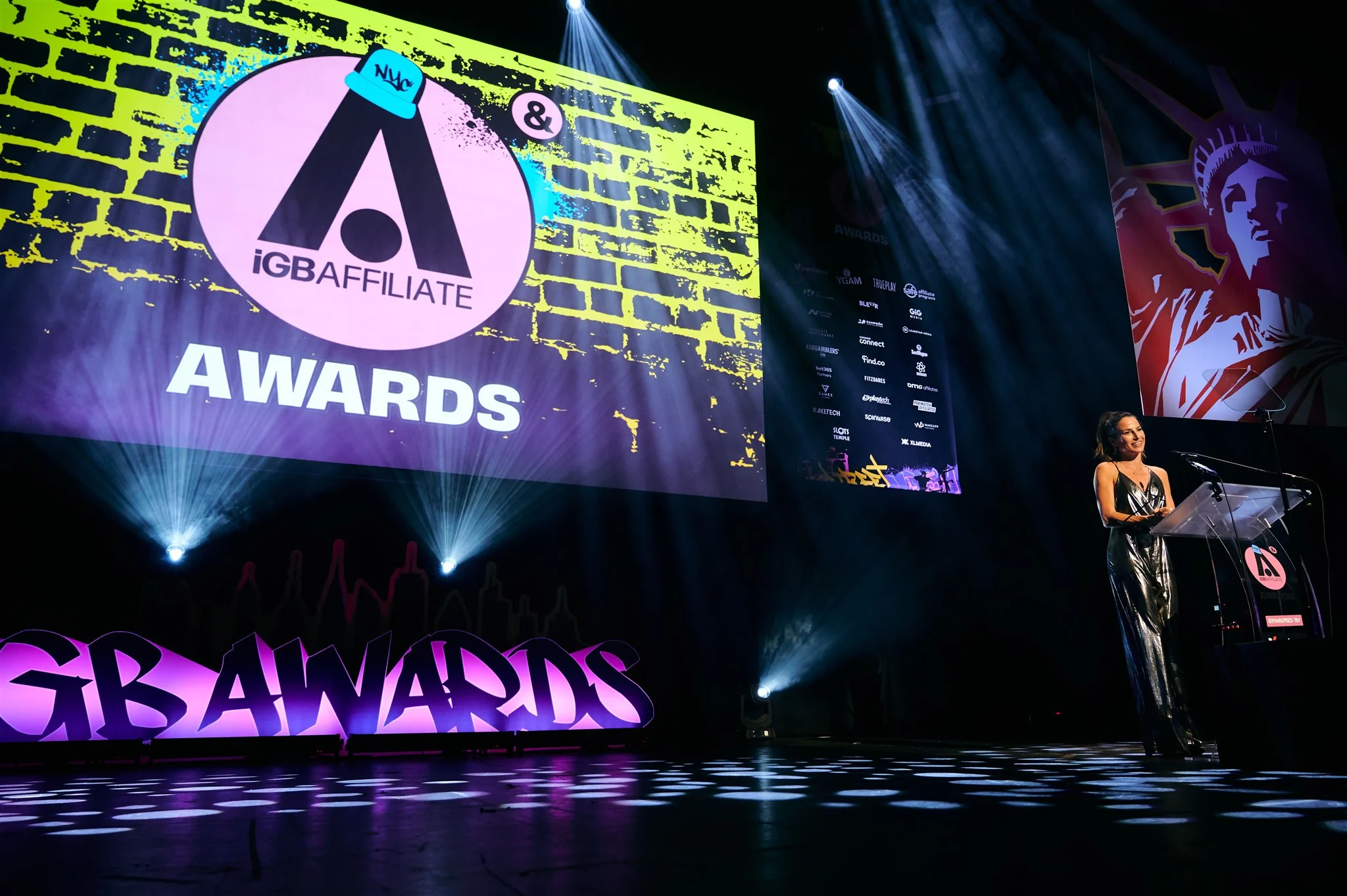 Reading Time:
3
minutes
A roll-call of outstanding talent' is how Naomi Barton, Portfolio Director responsible for iGB Affiliate, described the shortlist of entries for the 2024 Awards which are being held on Thursday 8 February at the Grade II-listed Art Deco Troxy music venue in East London. 
The black-tie Awards ceremony which features a three-course sit down dinner and an entertainment-packed evening are the last to be held in London prior to iGB Affiliate's relocation to Barcelona, with organisers reporting huge early demand for table bookings as the international igaming affiliate community prepares to say goodbye to London in style.
Looking ahead to the prestigious evening Naomi Barton said: "It's totally fitting that the last iGB Affiliate Awards to be held in London has attracted a record 338 submissions from across the international community.
"The Awards are an integral part of the iGB Affiliate experience and celebrate everything that's so unique and compelling about the igaming affiliate sector, recognising the industry's outstanding individuals, brands, games, networks, tech vendors and marketing campaigns.
"It promises to be another inspirational Awards evening and a perfect way to complement the exhibition which will feature circa 155 exhibitors occupying 11,757 square metres of space and a raft of show initiatives created to highlight new strategies, new partnerships, new sectors and new jurisdictions all culminating in the delivery of new business opportunities for the thousands of customers who will be part of what will be an historic edition of iGB Affiliate."
Claire Wellard, CEO of affiliate management consultancy iGamingXL and a member of the 21-strong external judging panel, selected for their expertise and specialist industry knowledge, confirmed: "As always, it's a pleasure to be part of the judging process for the iGB Affiliate Awards. I love seeing the developments from all of these companies in innovation and growth. The step change in the quality of the submissions across all the categories with which I was involved as a judge this year reinforces the view of this sector as one that is in rude health and poised to go from strength to strength in 2024".
Fellow judge, Vicki Reed, Founder, Better Change, added: "It was encouraging to read about some of the impressive and unique innovations by affiliates in the area of safer gambling. Such initiatives are set to become more integral to igaming's ongoing repositioning of itself as a more sustainable sector with responsible play at the heart of its operations and strategy".
For more information on iGB Affiliate London and the iGB Affiliate Awards visit https://london .igbaffiliate .com
iGB Affiliate Awards Shortlist
The shortlist for the categories open to the industry to nominate or vote on in the 2024 iGB Affiliate Awards comprises: 
AFFILIATE CATEGORIES
Safer Gambling Initiative of the Year: Casino Guru, Gamblers Connect, GiG Media, OneTwenty Group. Marketing Campaign of the Year: Betanddeal, Casino Guru for TikTok Marketing, Checkd Group and William Hill.  Best Casino Affiliate: Casino Guru, Gambling .com Group, GiG Media, Moonshot Marketing Ltd, Mr. Gamble, OLBG QiH Group, Slotsjudge, Vita Media Group. Best Sports Betting Affiliate: Better Collective, Checkd Group, Gambling .com Group, GiG Media, Oddschecker, OLBG, Skores Media, Spotlight Sports Group.  Best Bingo Affiliate: BingoPort, FTD Digital, WhichBingo. Best Poker Affiliate: Mypokercoaching, Onlinepoker .se, PokerNews, Worldpokerdeals. Best Streaming Affiliate: Betanddeal, Kingbet Media, Scratch Card Joe, Theslotbeasts/TheslotbeastsNL. Best Crypto Affiliate: CoinGambling, Crypto Lists Ltd, Find.co (CryptoManiaks, CCN), Gamblineers. Affiliate Employer of the Year: Better Collective, Betting Hero, Blexr Limited, Gaming Innovation Group,
QiH Group, TAG Media.
INDIVIDUAL CATEGORIES
Best Affiliate Manager: Abi Williamson – Bet365 Partners, Björn Marsman – Chilli Partners, George Gerakanakis – Novi Affiliates, Joshua Kelly – Bet365 Partners, Kyle Seychell – Chilli Partners, Mira Petrova – VL Partners, Paige Whitaker – Chilli Partners, Radoslaw Baranski – LeoVegas Affiliates, Renee Mate – Rewards Affiliates, Sasha Boerma – Coastline Affiliates, Sharanya Pappu – Excel Affiliates, Stephanie Robinson – Betcoin.ag Affiliates
PROGRAMME/NETWORK CATEGORIES
Best Affiliate Programme: Bet365 Partners, Betfred Affiliates, Betsson Group Affiliates, Bluefox Affiliates, Campeon Affiliates, GGPartners, LeoVegas Affiliates, Merkur Partners, NoviAffiliates by Novibet, SharedBet Affiliates, VL Partners. Best Affiliate Network: Affiliate Roulette, BetAffiliation, CasinoAffiliatePrograms .com, Digidum, Income Access, Matching Visions, WakeApp Partners.
SERVICE PROVIDER CATEGORIES
Best Tech for Affiliate Programmes: Affilka by Softswiss, DeepCI from EveryMatrix, Intelitics Software, MAP, MyAffiliates, PartnerMatrix, Rightlander Ltd
Game of the year (PUBLIC VOTE BASED ON SHORTLIST PROVIDED BY EGAMING MONITOR): Big Bass Bonanza Keeping It Reel (Pragmatic Play), Coin Strike Hold And Win (Playson), Cops N Robbers Big Money (Inspired Entertainment), Fishin Frenzy Even Bigger Catch (Blueprint Gaming), Football Cash Collect (Playtech), Gold Blitz (Fortune Factory Studios), Golden Dragon Inferno (Betsoft Gaming), Rip City (Hacksaw Gaming), Rise Of Olympus 100 (Play'n GO), Super Stars (NetEnt).
Best Digital Agency: Affiverse, Revpanda, TAG Media, Teamwork, WakeApp.
ALL COMPANIES (AFFILIATES, PROGRAMMES, NETWORKS AND SERVICE PROVIDERS)
Innovator of the Year: BetAffiliation, Betanddeal, Checkd Group, DeepCI from EveryMatrix, Kingbet Media, Oddsium, Revpanda. Rising Star: Best Odds (Stram Entertainment Ltd), Betting Hero, Chilli Partners, DeepCI from EveryMatrix, Leon, MioMedia, Revpanda. Best Newcomer: 2rbo Affiliates, Affiliate Roulette, Media 24, TrackBox.ai, Wow Partners.