4 Ways in Which Online Gaming Is Evolving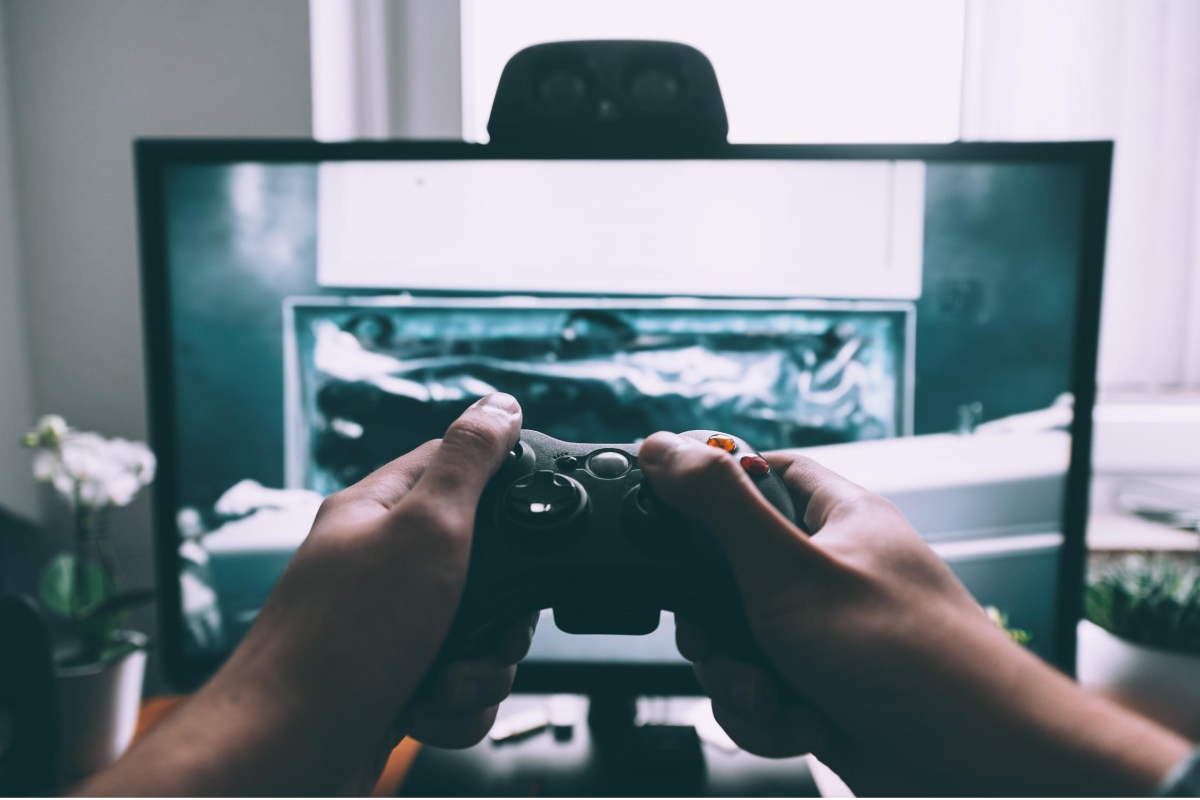 Reading Time:
4
minutes
A look at the way things are changing in the online gaming world.
Entertainment is something human beings have always enjoyed. From the time of the ancient Greek people, to the famous Romans, even till today, humans have always looked for and devised means of taking care of boredom. In the present day world, one of the most popular ways of taking care of boredom is through online gaming.
Casino and gambling games have been one of the most popular internet activities in the last couple of decades, but a new form of gambling online now has its time in the limelight – CS:GO betting. Players are now able to visit some of the top CSGO gambling sites like CSGOBook.com where they can bet on matches, gamble skins and even trade their items to upgrade them or for real money.
As an industry, the world games market made revenue of up to $150 billion in 2019, and a greater part of this money came from online gaming. The UK online gaming sector is worth up to £2 billion, according to the 2019 estimate, and this is a revelation of how big the industry is.
Online gaming continues to grow in popularity as a form of social interaction, and because of the convenience involved. This is akin to the technology that propels it and the fact that it is always advancing and innovating. Further growth is expected in the online gaming niche, which covers the video gaming and casino gaming subsectors in the future. Having said all these, we have the pleasure of ruminating on the four major ways through which change is coming to the online gaming arena. Read and understand these.
Free Slots
When you consider online casino gaming currently, you will realize that something is changing in the way that players approach it. The popularity of free slots is growing by the day, and this is because many people like to enjoy or test the online casino games without any monetary risk. The best of these free slots come in different designs and themes that players can choose from, and this makes them very attractive. Some of them are even adapted from very popular TV shows and movies.
Most of them can be played on any device at all, be it mobile or PC and they mostly require no downloading. With them, people can conveniently spend their spare time. Another thing that attracts people to the free slots is that, with them, you are able to test the new games free of charge, so as to ascertain if they are good for you and if you will like to go ahead and bet your money on them. These types of online slots are offered in almost all the online casinos, and they are ideal for you to start with, so as to know if they are worth playing, before you delve into the real money version.
Augmented Reality
The technology behind Augmented Reality will add your real world environment to the gaming environment, making it more exciting. The first of such games was Pokémon Go. It was the first that used AR in games to show the industry the way it is done. Currently, the entire industry is working on bringing it into more casinos and video games. When this eventually happens, it will be possible for online casino players to see computer players standing face to face before them, and also see the cards as they are dealt out in their very before. This same tech could be transferred into online video games. Consider how good it will feel when you are able to see other players as they play or where the in-game features are made look like they are in the real world in games like Fortnite,
Facial Recognition
Facial recognition is the thing that could bring about a very huge change in online casinos in the near future. One of the major ways this could be implemented is in the safety and security angle.  When you sign into an online casino for games, you would be identified with 100% accuracy by the facial recognition tool before you are logged into your account.
Of course, we cannot overemphasize the benefits of this. We can also use the facial recognition tool to inject higher levels of personalization on online gaming.  When we do this, it will allow us to import people's faces into video games, and with this, the faces could be used as avatars or profile pictures. Facial recognition could also be used by casino and video games to identify individual players. This way, it would be much easier to deliver personalized rewards and target ads on specific groups of people.
On Demand Game Streaming
This is coming as a change in the online video gaming sector, and it's already happening at the moment, and looks like something that will grow even bigger. This boils down to the fact that purchasing physical copies of video games to use in your console or PC is now outdated. This is very costly and also time intensive. The solution to this therefore is on demand streaming.  When gamers make use of this, they have the leverage to enjoy a very huge array of slots whenever they like. The Google Stadia that was released in November 2019 typifies this service, and many other services and sites are also coming up in this niche. Digital streaming and online gaming will seemingly take over the crux of how people play video games in the future. This idea is already widely used by casino gaming, though video gaming is still playing a fast catch up at the moment.
Online Gaming Is Evolving Swiftly
The fact that online gaming is witnessing a very swift change is not in doubt. Whether you play online video games or not, the truism of this remains constant. It even extends to the online casino games. We can have a lot of debate about the trajectory of things in the future, but within the entire sector, the aforementioned technologies are undoubtedly staking a huge claim.
Azerion – H1/2022 highlights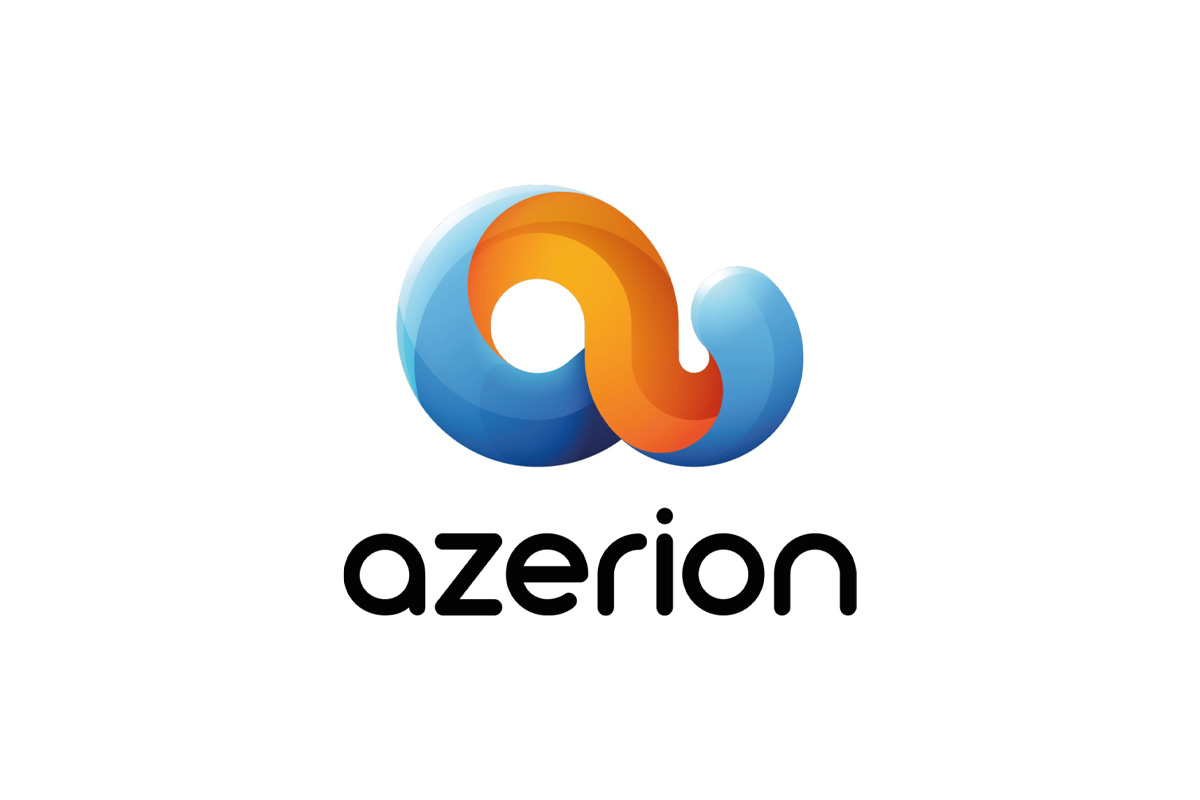 Reading Time:
2
minutes
Azerion is scheduled to host its first Strategy Deep Dive and release its Q3 2022 results announcement on Wednesday 30 November 2022 at 8:00 CEST (7:00 BST), therefore they wanted to use this opportunity to look back and reflect on all the amazing projects we've accomplished over the last few months.
Mergers & Acquisitions
For the second half of the year, Azerion has been growing its portfolio as well as its global footprint with a number of acquisitions as a complement to its organic growth. They've brought together a great diversity of offerings and capabilities to one global powerhouse, creating a new world of opportunities for us.
As a leading digital entertainment and media company, they are reaching more people in more ways. Azerion is adding value to our audiences and increasing access to their advertising and digital publishers around the world. For example, they now have new innovative formats added to our proprietary portfolio of ad formats, thanks to Vlyby (video advertising), Targetspot (audio advertising), Madvertise (mobile formats), and AdPlay (digital out-of-home advertising). They strengthened their direct sales to advertisers with [M]Media in the Netherlands and TakeRate in Italy). Lastly, they've optimized services to advertisers and publishers along with Hybrid Theory (campaign performance management) and AdPlay (publisher monetization services).
Azerion is expanding our geographic footprint – in Europe, the UK, US, and APAC region – to become faster and more competitive. From these acquisitions they are launching new products, expanding our investments in digital advertising, and vigorously building our offerings to keep growing for many years to come.
Partnerships & Collaborations
Azeion's partnership announcements are always pretty big news. During the second half of the year, they extended their partnership with Ajax eSports, partnered with Cool Cats to increase the utility of NFT's within Habbo, and added a large selection of games to GameDistribution with Gameloft and Ubisoft Nano.

Platform
They were once again voted the best Digital Media Owner in the Autumn Award surveyed by the Institute of Practitioners in Advertising in the UK. Also, they had won the Spring award in May and this time they achieved the highest score in the history of the survey. This is a great recognition of their integrated value proposition to advertisers.
In November, they also announced the results of their brand survey on attention measurement, revealing that their digital advertising formats drive up to 20x higher attention compared to standard formats.

Premium Games
They had a lot of exciting advancements regarding their premium games lately, specifically in Habbo and Hotel Hideaway! Most notably, they've partnered with ITV studios, with Love Island opening a virtual villa in Hotel Hideaway to create social experiences and opportunities for brands and players. The branded room attracted 3 million visits in 30 days with 46,000 daily visitors on average, spending an average of 52 mins in total over the period.
In August, Habbo launched its new app, available for Android. Not long after that, Habbo followed with the launch of its new Habbo iOS app. Android and iOS users can now have a much smoother, fully-fledged cross-play experience in Habbo.
Another big win for Azerion was to be crowned the winner in the "Top European Metaverse Platform" at the first annual European Metaverse Summit & Awards 2022. These awards are just this beginning, and they promise that there are many more milestones to follow!
The Most Trusted Online Casino Hub – Stop Compromising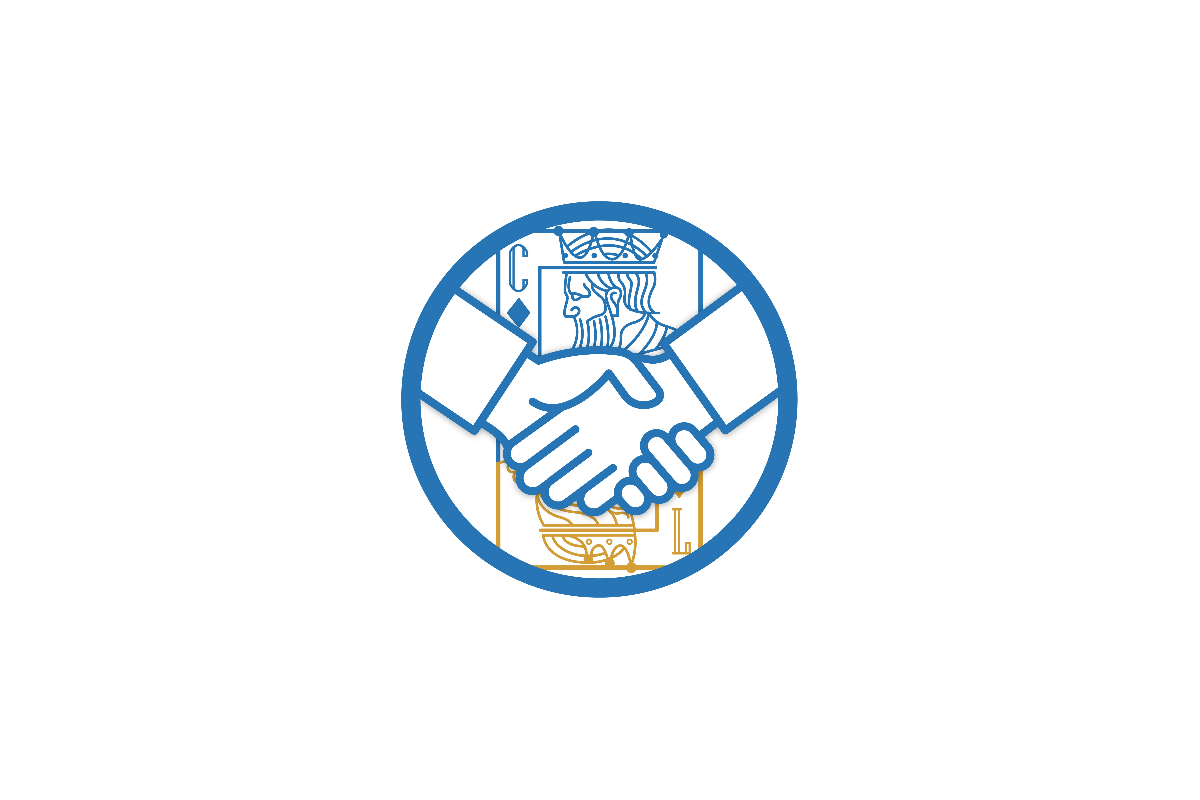 Reading Time:
3
minutes
Casinologin is an online casino review and login guide hub focused on providing information on fast and reliable ways to play at various online casino brands in the UK, Canada, AUS, ZA, USA, and NZ. We provide a step-by-step guide for professional and amateur players on registering for online casinos easily. We will also be providing up-to-date and accurate data on the casinos with the best casino bonuses and how players can tap into them.
In recent times, statistics have proved that the increasing number of online casinos makes it difficult for players to make rational decisions. The struggles come when choosing the best casinos that suit their personality, choice of games, location, and pocket size.
Every experienced player knows that choosing the right casinos is the first step to having a wonderful gambling experience. Most review sites only offer reviews and background histories about different online casino brands without providing support and a step-by-step guide with snapshots on how to go about the registration, login, deposit, and withdrawal. We are here to do it differently.
We take pride in our accomplishments by solving a problem that causes many people to waste a great deal of time. Helping players log in or register quickly and enjoy playing at the best online casino sites worldwide is our goal at CasinoLogin.net.
To provide players with an all-in-one inclusive casino guide that meets their gaming needs and requirements. We have set up a team of writers, professional casino players, and researchers. The team will research new casino updates, bonuses, and requirements. They will also test different casino brands for their credibility and provide accurate public reviews that will be available on our site. In addition, they will regularly update information and gives honest feedback when a casino no longer delivers its promises.
About our login and registration guide, we will be providing the link to all available casino brands in English-speaking countries and a step-by-step guide to opening an account with snapshots to show the process.
In some cases, we might upload a video that better explains the steps on how to log in and register to some of the casino brands. In addition to that, we will also include a step-by-step guide on contacting customer support and recovering forgotten passwords.
At casinologin, we understand how important casino bonuses are useful when it comes to online gambling. Some bonuses help amateur players test the waters before putting in real money to play their favorite games. At the same time, some give players more chances to play, increasing their chances of winning.
We will be dedicated to publishing articles on the best and tested casino bonuses in the US, UK, ZA, New Zealand, and Australia. All casino bonuses articles published on our websites will be reviewed and updated regularly to keep them accurate and relevant. Information and guide about various casino bonuses like free spins, welcome bonuses, loyalty bonuses, and so on will be provided on the site regularly.
In addition to our casino review process, we will publish reviews and a how-to-play guide for different casino games available in the markets. We will review the software providers that made them and the various casinos that use them.
Lastly, we will be setting up a technical support team to help players with any issues regarding registration, login, password recovery, and choosing the right casino. The technical support team will provide instant answers to any issues you might be having concerning any of our listed casinos or on our platform.
Currently, our website is undergoing some groundbreaking upgrades and should be available for full operations on the 31st of June 2022, our website upgrade. In the meantime, our goal is to cater to all English-speaking players looking to enjoy excellent gaming experiences at the best casinos in each country.
We are the only platform that provides an advanced and easy-to-understand step-by-step process from the moment a player chooses his desired casino brand till he makes his final withdrawal.
Games Factory Talents has teamed up with Nordic Game to bring you Nordic Game Talents.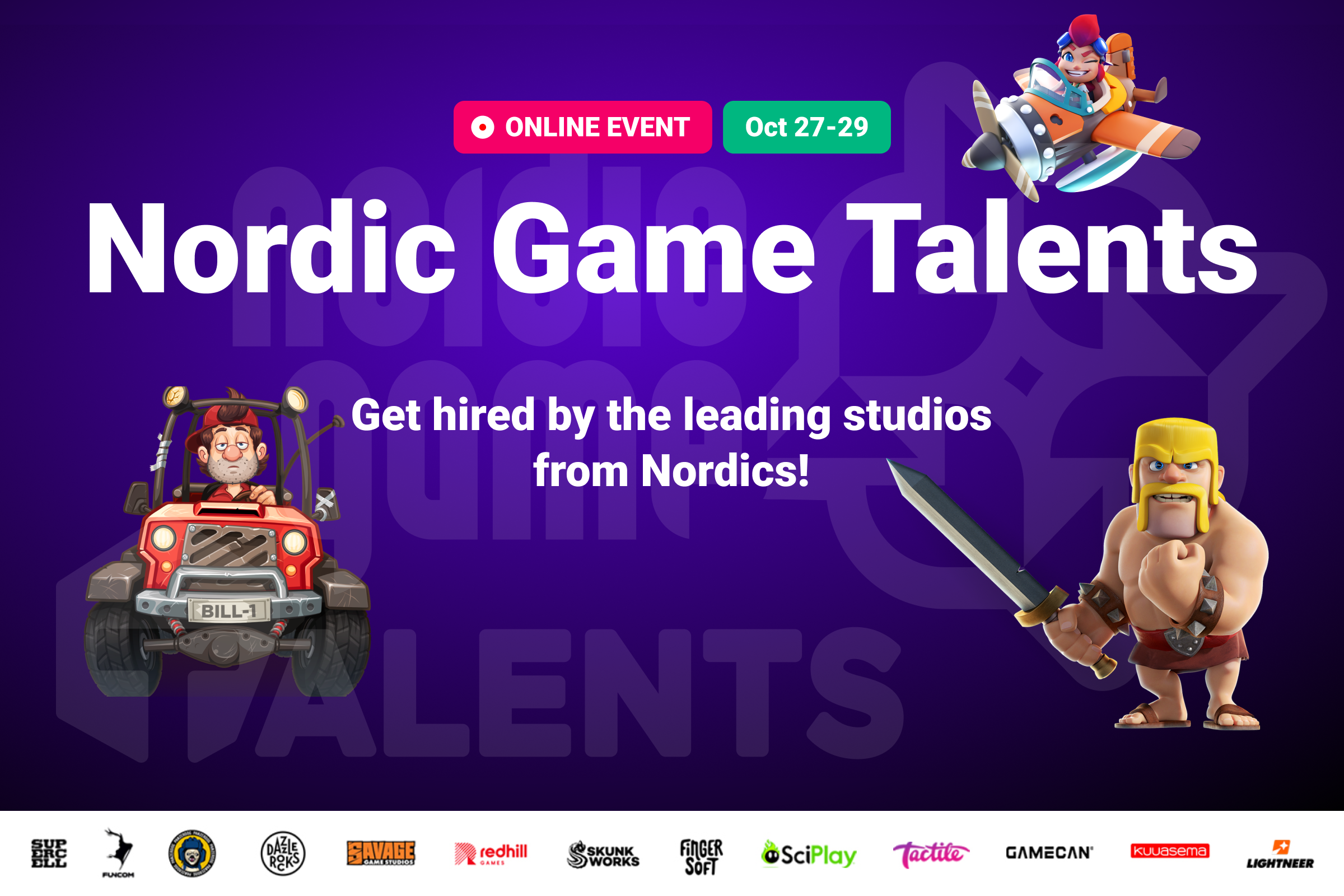 Reading Time:
2
minutes
Looking to take your career to the next level in the games industry? Then, Nordic Game Talents is the place to be! Games Factory Talents has teamed up with Nordic Game to bring you Nordic Game Talents.
From Oct 27-29, the online and interactive event is dedicated to recruitment and career building in the creative & games industry within the Nordic region. The event empowers participants to be part of a bigger community and motivates them to explore new paths in achieving their career goals.
Hiring creative & games studios – Supercell, Funcom, Panzerdog, Tactile Games, Gamecan, Fingersoft, Dazzle Rocks, Redhill Games to name a few from the Nordic region will be participating in the event. These studios will share information on their latest projects, work culture and what it takes to be part of their team. The individual games associations from Finland, Denmark, Sweden, Norway and Estonia will share insights through live sessions on the booming games industry in their respective countries. Career development topics pertinent to job seekers like – How to have a successful first interview, Creative Portfolio reviews will also be discussed.
Experienced game industry professionals and individuals beginning their careers from around the world are welcome to join the event. One-to-one interviews with the hiring studios can be scheduled through the event platform. A great opportunity to get to know the studios and network with game professionals from around the world.
Participating in the event
As a job seeker attending Nordic Game Talents, take a few minutes to fill out a simple registration form. After filling the registration form you will receive a link to the online event platform – PINE, to join the event on 27th October. Participants joining Nordic Game Talents will also receive a free-of-charge pass to the Nordic Game Conference.
To view the complete agenda, please click here and to learn more about the event please visit Games Job Fair
About Games Factory Talents
A Helsinki-based talent attraction agency dedicated to the games & creative industry. Our services include direct recruitment, organizing game job fairs and managing a community of game industry professionals through our GameDev Talent Board.
To learn more about Games Factory Talents visit – Games Factory Talents