Luckia, the Spanish gaming operator awarded Colombia's eighth online gambling license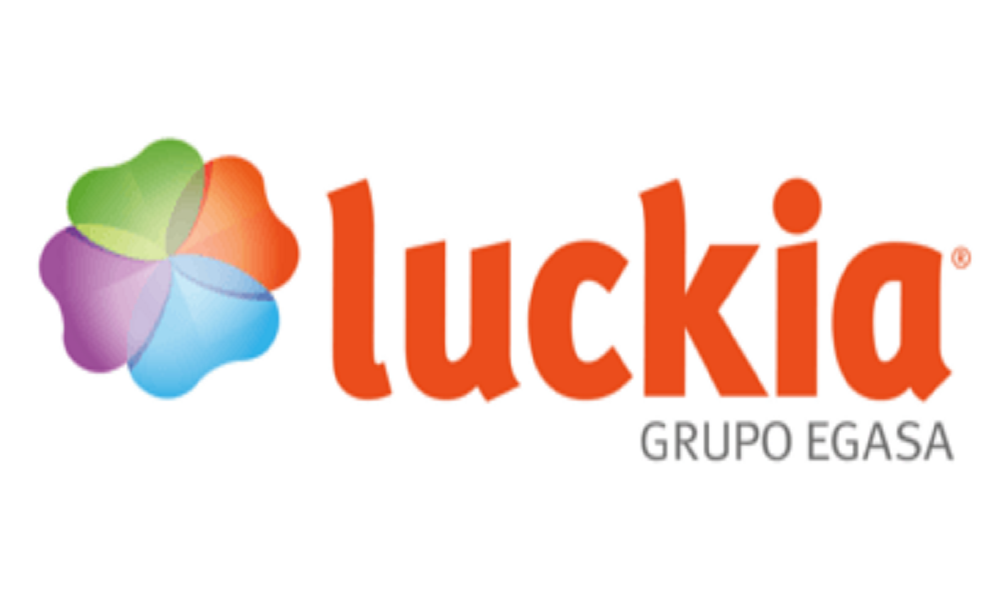 Reading Time:
2
minutes
Luckia, the Spanish gaming operator grabs the eighth online gambling license issued by Columbia, while another online licensee became an epicenter of some unwanted attention through a tennis player who should have known better.
Colombia's Coljuegos gaming regulatory body announced on Thursday about the awarding of the eighth online gambling license to the Spanish operator Luckia's local subsidiary, Luckia Colombia S.A.S. This is since the country liberalised its online market in late-2016.
In association with National Corporation of Entrepreneurs of Luck and Chance Games (Cornazar), Luckia already owns a retail sports betting operation in Colombia. The new Luckia.co website has been approved to offer both sports betting and 'luck and chance' games, although its website currently displays only a splash screen featuring the Spanish phrases 'stay close' and 'soon'.
Luckia's new online license holds a  validity for five years and costs the company COP 11.2b (US$3.9m), making it the priciest of all eight Coljuegos' online deals to date. The next highest license fee was the COP 10.9b paid by local operator Colbet, last October.
Coljuegos President, Juan B. Pérez Hidalgo said Colombia's licensed sites had registered nearly 213k customers as of last December, and that 95% of these customers were deemed to be active.  Coljuegos anticipates to have 20 online licensees taking wagers from Colombian punters by the time the FIFA World Cup kicks off this summer, Hidalgo added.
Meanwhile, one of Colombia's first licensees finally had the official launch of its site last week. To boost awareness, Corredor Empresarial's BetPlay brand launched a promo campaign it dubbed MiPasión and enlisted the help of a number of figures from the world of sport, including Mario Yepes, former captain of Colombia's national football team.
But the campaign went a bit awry after Colombian doubles tennis player Robert Farah tweeted, then quickly deleted, a photo of himself on a gym's exercise bike holding his mobile, on which the Betplay site was displayed. The photo was accompanied by text promoting Betplay, concluding with Farah saying "I already bet, you too."
It is unclear what formal relationship Farah has with Betplay, but tennis has always had an uneasy relationship with betting, reflected in stats that show the sport consistently ranking highest among incidents of suspicious betting patterns. Best stick to football tie-ups, guys.
Source: calvinayre.com

Codere to Become Real Madrid's Official Bookmaker For Five Seasons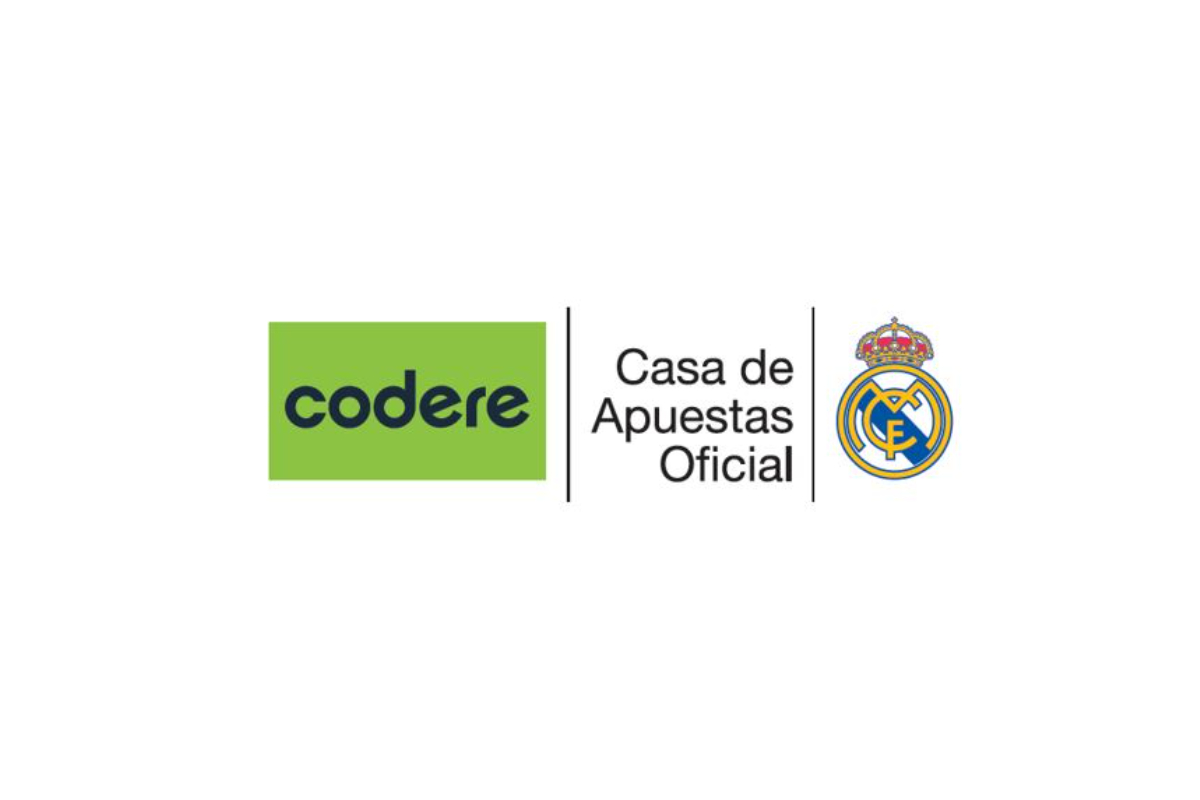 Reading Time:
2
minutes
Codere, S.A., a leading multinational company operating in the private gaming sector, with more than 40 years of experience in the industry, has signed an extension of its sponsorship agreement with Real Madrid C.F. ("Real Madrid") covering five seasons, until June 2026.
With this agreement, Codere reinforces its commitment to Latin America, by expanding the geographic scope to over twenty countries in the region including Mexico, Puerto Rico, the Dominican Republic and all of Central and South America.
The agreement covers both the core Codere Online1 markets of Argentina (City of Buenos Aires), Colombia, Mexico and Panama, and potential future expansion markets, when and if they become regulated, such as Argentina (outside of City of Buenos Aires), Brazil, Chile, Peru, Puerto Rico and Uruguay.
This alliance between Codere and Real Madrid, which started in 2016, is built upon the shared values of international leadership, fair play and excellence, and with the objective of providing our audiences with a high quality entertainment experience.
This announcement comes on the back of sponsorship deals with key football teams in the region, Rayados in Mexico and River Plate in Argentina, and represents a new step forward in the expansion of our online and sports betting business in Latin America.
Vicente Di Loreto, CEO of Codere, stated, "we are thrilled with this renewed alliance with Real Madrid, with whom we share the same values and ambition to be the best at what we do, and look forward to benefitting from the renowned Real Madrid brand."
Four decades growing in Latin America
Codere began its activity in Latin America in the early eighties, first in Colombia, and then expanding across the region.
Today, Codere is the leading gaming hall operator in the Province of Buenos Aires (Argentina), Mexico and Uruguay, and a leading casino operator in Panama and Colombia. It also offers sports and horse race betting in Mexico, Panama, Colombia and Uruguay.
Through Codere Online, Codere also offers online casino and sports betting in Mexico, Colombia, Panama and the City of Buenos Aires (where it expects to start operating before the end of the year).
Digital growth through Codere Online
On June 22, 2021, Codere Online2, DD3 Acquisition Corp. II (Nasdaq: DDMX) and the other parties thereto, entered into a business combination agreement which, among other things, will make Codere Online the first online gaming operator in Latin America to be listed on a stock market in the United States. Codere Online, which will be majority owned and managed by Codere, intends to become the leading online gaming operator in Latin America.
For Moshe Edree, Managing Director3 of Codere Online, "the renewal of this strategic agreement with Real Madrid will play a key role in the deployment of our ambitious expansion project across Latin America. It will not only allow us to strengthen our online sports betting presence in the markets where we operate today, but also allow us to use the Real Madrid brand in other high-growth Latin American markets such as Brazil, Chile or Peru, when and if they become regulated."
Triple Cherry partners with Dotworkers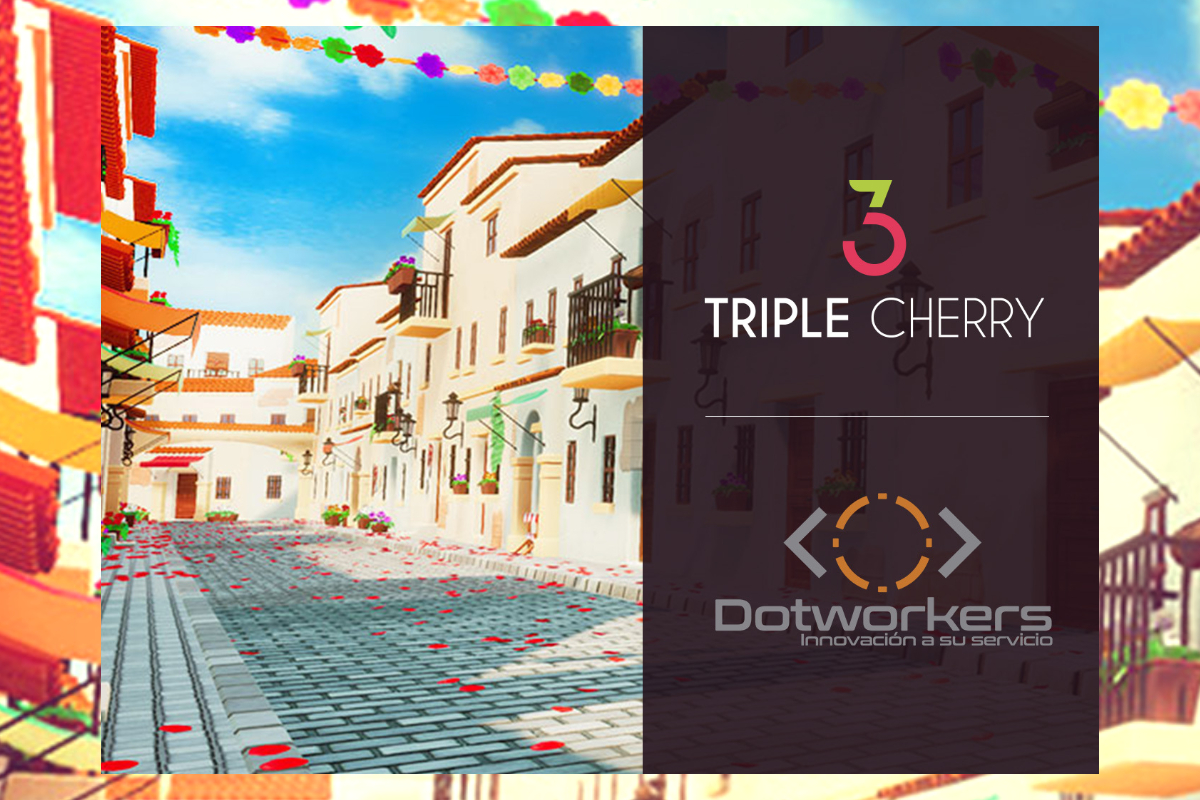 Reading Time:
< 1
minute
The Valencian studio Triple Cherry and Dotworkers have recently signed a commercial alliance in order to strategically integrate the Spanish developer's content in all the casinos that the platform represents, thus reaching a wider audience quickly and securely.
Dotworkers is a company specialised in providing B2B services for the iGaming industry and with more than 7 years of experience in B2C. This new relationship with Dotworkers will allow Triple Cherry to accentuate its presence in the Latin American territory.
Dotworkers will have at its disposal a diverse, unique and high quality slots catalogue thanks to Triple Cherry's brilliant team that is committed to ofering a synergy between programming and graphic design that is second to none.
Juan Antonio Galindo, CEO of Triple Cherry, said: "We are very pleased to have established this new partnership with Dotworkers. It is worth noting that the integration process has been very fast and the communication has been very fuid, which has facilitated the work. We believe that this platform will ofer us new opportunities in the Latin American market and we hope it will be the starting point of a long relationship together. "
Patricio Broerse, CEO of Dotworkers, said: "At Dotworkers we are pleased to be part of this new alliance with Triple Cherry. This union will open new opportunities in Latin America, expanding our Suite of Games and providing us with greater growth in the market. We are not going to waste all the options we will have, the truth is that we have high expectations with this new project and we will do everything possible to make it a success."
QTech Games strengthens its premier platform with NetGame Entertainment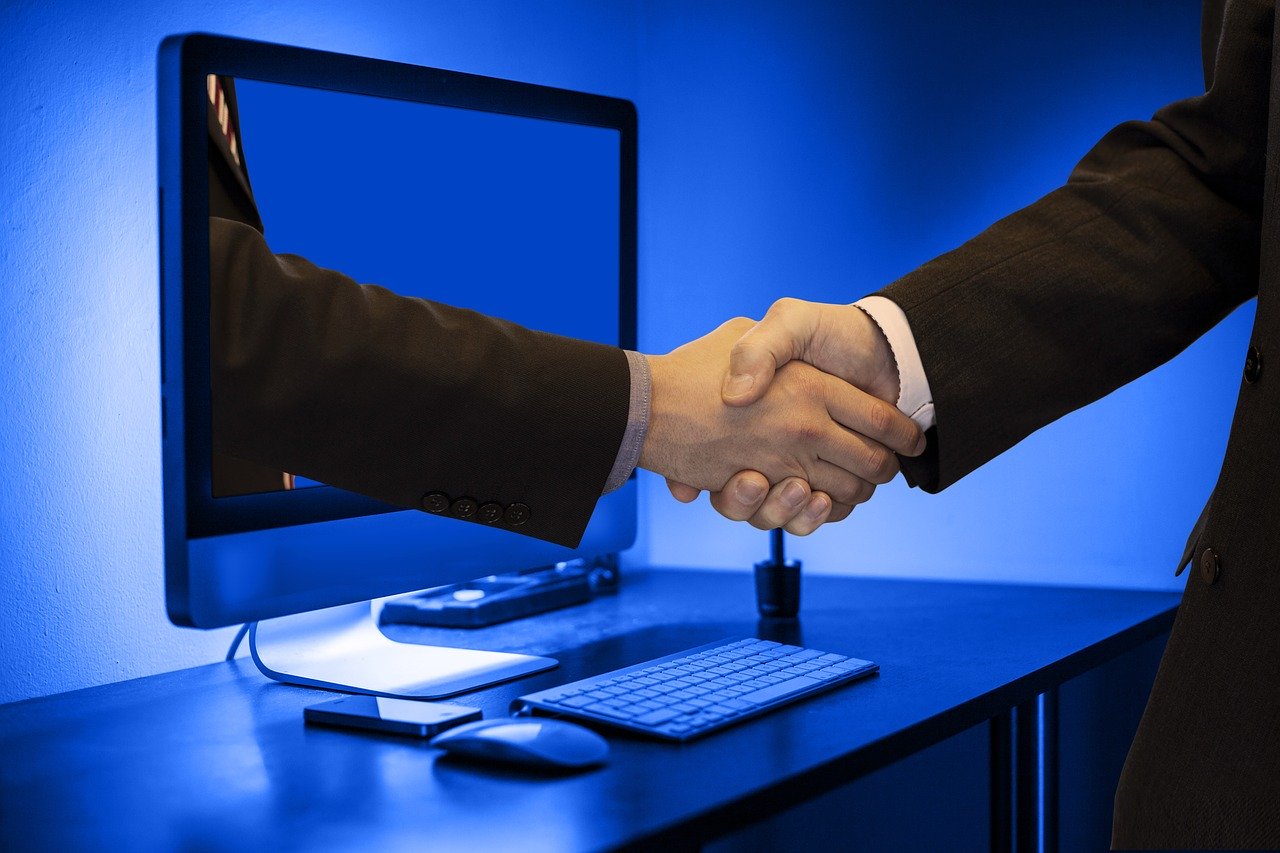 Reading Time:
3
minutes
Leading distributor expands its content portfolio with new games from rising star supplier
QTech Games, the leading games distributor across Asia and emerging growth markets, has continued to sustain the strong momentum in its premium pipeline, thanks to its latest deal with NetGame Entertainment, an emerging force in casino software provision.
Integrating content from one of the most innovative and responsible online slots suppliers around adds more creative muscle to QTech Games' thriving platform, which is bringing the broadest range of online games to emerging territories with established names, such as Evolution and Yggdrasil, sitting alongside the industry's most exciting up-and-coming providers.
Among the games made available to its partners via the deal is NetGame Entertainment's popular Book of Nile series, its latest release in "spiritual" slot Lotus Fortune (which leverages its trademarked Infinity Cluster pay system) alongside an array of familiar classics, favoured by a host of loyal players. NetGame has been raising the bar for technical excellence for years, with a distinctive visual feel to its graphics, coupled to uniquely-geared mechanics and attendant engaging gameplay. Its product line also places a special emphasis on fostering a safer and more responsible gaming ecosystem, providing players with tools to keep track of hang-time, alongside reality-check support.
NetGame Entertainment's game client has been optimised for mobile, the central focus of QTech's RNG model, which is founded on its fully-owned and customised technical platform, affording games providers and operators the fastest integration available. Through this leading platform, which has sealed its definitive status as a global gaming one-stop shop, clients enjoy the best performance and customer support available, localised to every region across both emerging and more mature markets.
The deal organically broadens NetGame international footprint, unlocking untapped jurisdictions from Asia to Eastern Europe and Latin America for diversified growth.
Ulf Norder, CCO at QTech Games, said: "We're committed to rolling out high-quality content that drives revenue for our partners. Therefore, this deal with NetGame Entertainment extends our relentless pipeline for the year so far. In today's marketplace, only premium games of the highest standard separate you from the crowd, so we're delighted to see how NetGame has delivered on this demand. That entails stunning graphics, coupled to the latest maths models for improved gameplay and high-variance volatility where required."
Andrey Vajdyuk, Head of Business Development at NetGame Entertainment, added: "We've been reigniting the slots space with deeper gaming experiences. Teaming up with QTech constitutes a great opportunity to strengthen our product distribution across emerging territories and brings our novel content to a panoply of potential partners. We look forward to seeing how these games now perform with new players, and plan to expand this partnership in the months ahead.
"Significant deals like this are allowing us to expand NetGame's reach in the market and give more players the opportunity to fall in love with our proprietary titles. Our full portfolio has been developed under exacting remote-gaming technical standards, including in conjunction with the Maltese Gaming Authority (MGA).
"Engaging bonuses play a strong role for NetGame's slots, adding to the fun for players and making slots more exciting as we constantly strive to make each user's experience an immersive journey. Our bonus games are synonymous with our brand and there are various levels to the in-game features, including the option to buy in at different starting levels within the bonus game to give a greater chance of success on a select range of titles."
Earlier this year, QTech Games broke further ground as the leading distributor across emerging markets with the launch of an industry-first, cross-supplier rewards feature, Network Progressive Jackpot, unpacking a cutting-edge acquisition and retention toolbox for its global partners.