Bethereum is set to remove the taboo from betting once and for all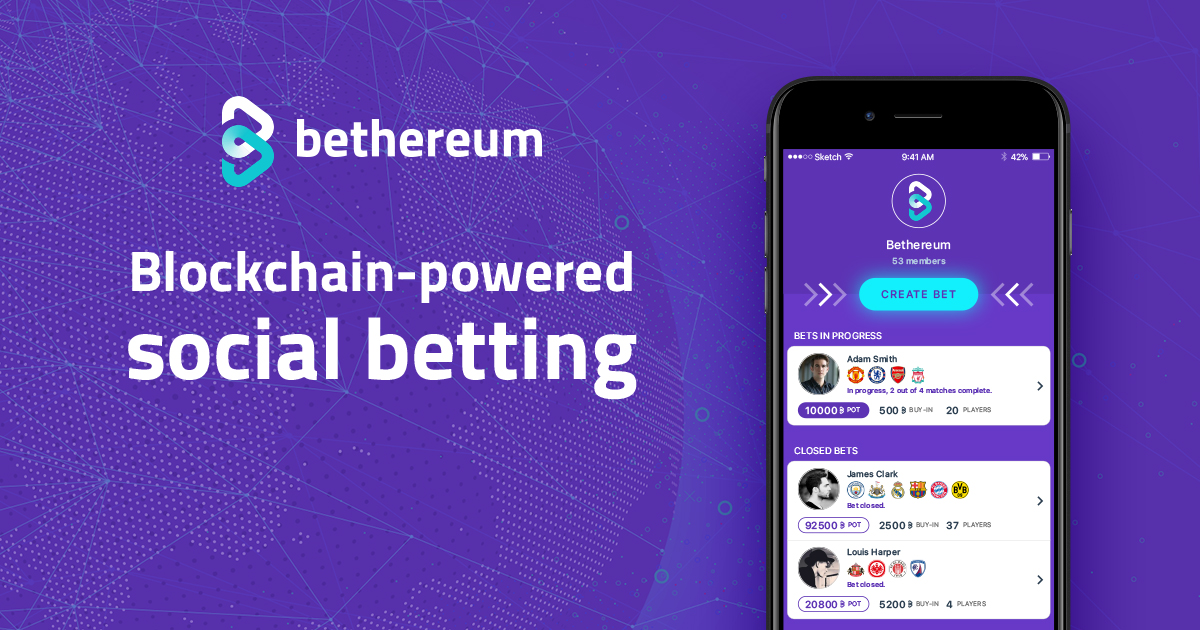 Reading Time:
2
minutes
Blockchain powered company Bethereum officially launches its gaming platform that is a decentralized betting table secured by smart contracts
Hong Kong — May 2018 – Bethereum, the company introducing a blockchain-based solution to social betting, is bringing legitimacy and transparency to the social betting process with its "house-less" peer-to-peer betting ecosystem. Bethereum cuts out the middleman and keeps the interactions purely between players, to promote a safe and transparent prediction platform. Bethereum recently sold out their pre-sale round, raising over $4 million."
What are some general themes that come to mind when you think of betting? For starters, in the long term the house always wins. The odds are rarely in your favor, but rather lie with the bookies. Transparency and trust is irrelevant. Returns are low and social involvement is lacking. Traditionally, betting and gaming have a taboo and "back-alley" connotation. But what if there was a space, free of judgement, with significantly more certainty, and maximum transparency? Bethereum offers an advanced framework combining Ethereum-based technology with powerful tools and applications to provide users with a fully decentralized alternative to traditional betting. Smart Contracts guarantee that participants will never be fooled, and that their money will be kept safe. This is done using oracles, which are trusted data feeds that send real world information directly into the smart contract to ensure that correct and necessary actions are taken. The platform additionally fosters a groundbreaking social and gamified environment to put the fun back into betting.
Bethereum successfully integrates innovative features, appealing design and community elements to offer an industry-first betting solution that users can wholeheartedly trust. The social community casts its net far and wide to reach people across the gaming world, from casual eSport lovers to high stake participants and all of the friendly competition in between. Bets are placed in user-created, public or private, groups while smart contracts protect funds and automatically distribute winnings based on bet conditions and outcomes.
"Bethereum is introducing a new reality to the world of betting where the house will never win, because the house no longer exists," CEO of Bethereum Giacomo Tognoni says. "The state of Colorado took a bold step with legislating an ancient social taboo and we're planning to do the same. Bethereum is removing the negative connotation associated with betting, by making it a completely transparent and secure process, transacted directly and safely between peers."
The Bether token will be available for purchase both in fiat and Ether, simplifying the process while simultaneously increasing the level of security. All platform transactions and the majority of ecosystem payments will be carried out in Bether. Bethereum will offer users the chance to securely participate in a wide range of games from eSports predictions, to casino games and casual bettings.
Download the Bethereum app on the App Store.
Join the conversation about Bethereum on Telegram.
About Bethereum:
Bethereum is a decentralized, blockchain-powered social betting platform, offering an innovative solution to the key challenges of conventional betting. Bets are made between peers as opposed to against a bookmaker. Built on Ethereum technology and the foundation of Smart Contracts, Bethereum introduces a host of innovative and social features, all executed in a completely secure and transparent environment. Bets on the platform are carried out via Ethereum-based token: Bether (BTHR).
Betsoft Gaming Partners with Casino Superlines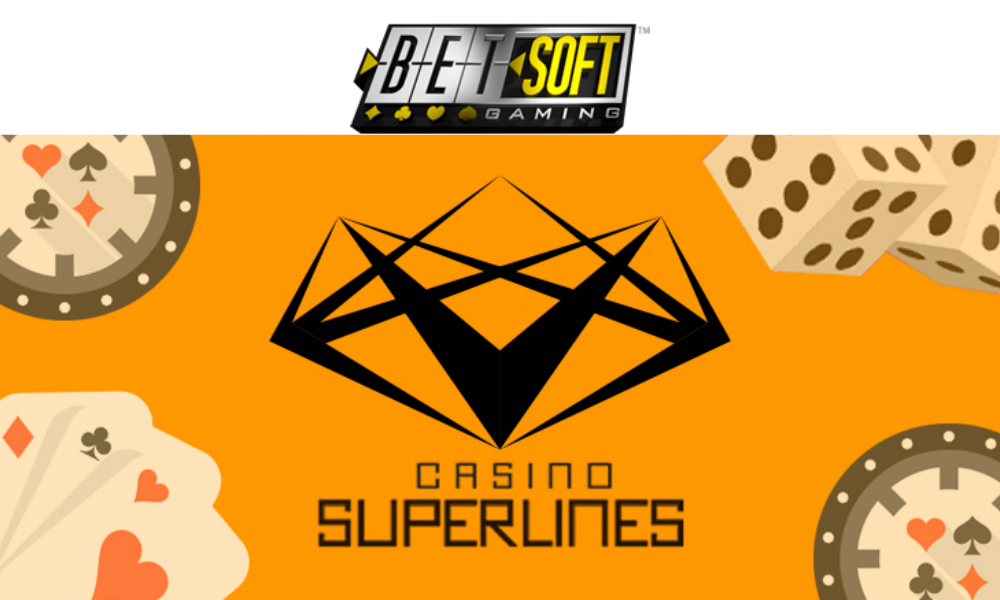 Reading Time:
2
minutes
Following a new partnership agreement, Betsoft Gaming will provide a selection of slot games to growing brand Casino Superlines.
The agreement covers an extensive range of RNG titles that have been approved for key regulated markets – including many from the perennially popular Slots3TM series.
Launched in April 2017, Superlines is a brand of Equinox Dynamic; its sister casinos Nordicasino, Africasino, and Spintropolis are also Betsoft customers.  Built around a generous bonus structure and access to 24/7 multilingual support, Superlines has, in the space of just twelve months, emerged as a popular destination for players throughout Europe and in the Nordic countries.
"With the promise of VIP support, the biggest names in slots, and a strong promotional calendar, Superlines has attracted an extremely loyal and varied audience in a very short time," explained Miguel Micallef, Account Manager at Betsoft.  "To keep all kinds of players engaged, and to offer something new to everyone, every visit, Superlines now needs to acquire and promote a portfolio of high-quality games from industry-leading brands.  Betsoft are pleased to be able to offer the right mix of quality and variety to meet the needs of their discerning player base."
The partnership arrangement also provides a path for new Betsoft games to be quickly and easily integrated to the Superlines platform.  Key titles will be prominently advertised as part of the brand's player acquisition strategy, as Chief Marketing Office Arik Weiss explained:
"Casino Superlines is a successful new brand: it has achieved wide exposure and attracted a lot of loyal players since its launch.  Those players see the Betsoft logo as a seal of quality, so by promoting Betsoft games in premium positions, we will be able to attract more of them to the best new titles, as well ensuring that we deliver a top-class gaming experience at every turn."
About Betsoft Gaming:
Betsoft Gaming develops innovative casino games for desktop and mobile.  Its portfolio of more than 190 RNG titles reaches players through partnerships with many of the iGaming industry's leading operators.  Under the SLOTS3TM banner, Betsoft is elevating players' expectations; these cinematic, true-3D slots blend rapid, gratifying gameplay with an audio-visual excellence more typical of movies and videogames.
An early entrant to mobile gaming, Betsoft launched the ToGoTM collection in 2012.  More recently, Betsoft revealed the ShiftTM environment, which supports truly cross-platform development at the same time as increasing performance, drastically reducing file size and streamlining integration.
Casino Manager, Betsoft's comprehensive back-office platform, rolls reporting, management, marketing, promotion, and administration into a single compelling package.
Betsoft is headquartered and licensed to operate in Malta, and holds an additional license in Curacao.  Contact sales@betsoft.com or visit www.betsoft.com for general information and enquiries.
Source: Betsoft
New Video Slot Red Rake Gaming: JUDGES RULE THE SHOW!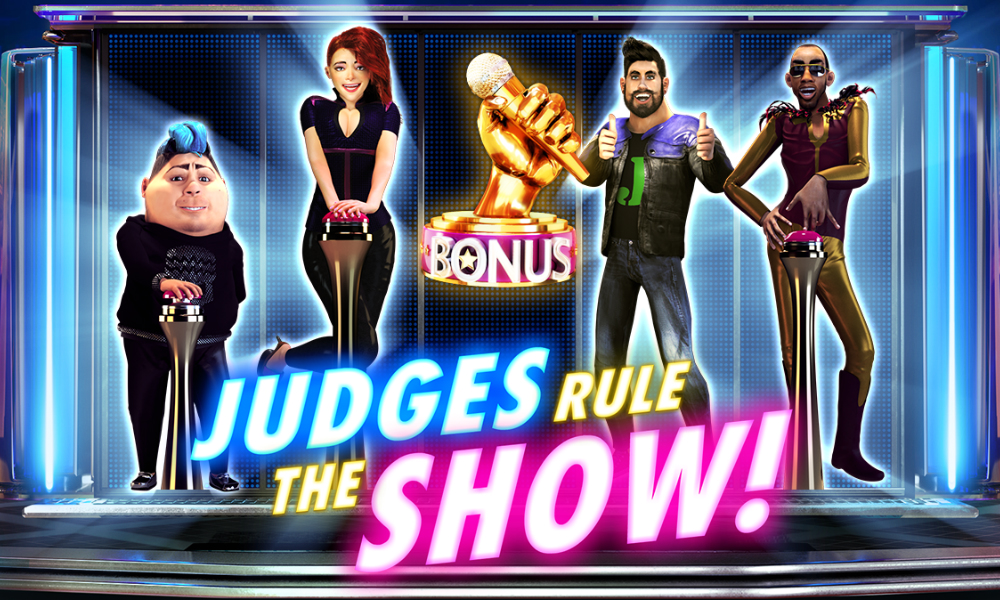 Reading Time:
2
minutes
The Valencian gaming company Red Rake Gaming surprises everyone with the launch of a new video slot machine with 3D graphics
"Judges rule the Show!" is coming to Red Rake Gaming. 3,2,1…Let the show begin!
Very special judges take control in this fun and lively video slot with 5×3 reels based on the programs with the highest audiences of all time where music and talent take centre stage. 'Let's go!!!
A microphone, a statuette, "Seven" symbols that shine like diamonds and 4 spectacular judges with their 4 buzzers form an explosive cocktail of prizes in every spin. And as if that wasn´t enough, through its "Judges rule the Show!" mechanics, each of the judges surprises the player with an incredible animation in 3D that leads to the function " Sticky Wilds Judge Respin ", thus offering more and more prizes. OhYeahhh!
Once again we can see in this new video slot that the work of the team of developers, illustrators and animators at the company Red Rake Gaming has really paid close attention to each and every detail in order to reflect realism and perfection in each symbol and animation. The result is truly marvellous. This is quality work at the highest level that has been the hallmark of this young and outstanding Valencian company since the outset.
About Red Rake Gaming:
Red Rake Gaming is a premium casino games developer which supplies its games to social and real money operators. Red Rake current portfolio contains +60 slots and +10 videobingos of top graphical and sound quality with unique and well balanced mathematics. Its content is certified for the Spanish and Italian regulated markets and the company plans to expand to several other jurisdictions during 2018. Red Rake's games and RNG have been audited by several prestigious independent testing houses and are featured by a number of licensed operators.
For further information on the company, please visit: www.redrakegaming.com
LeoVegas concludes partnership with Frank Andersson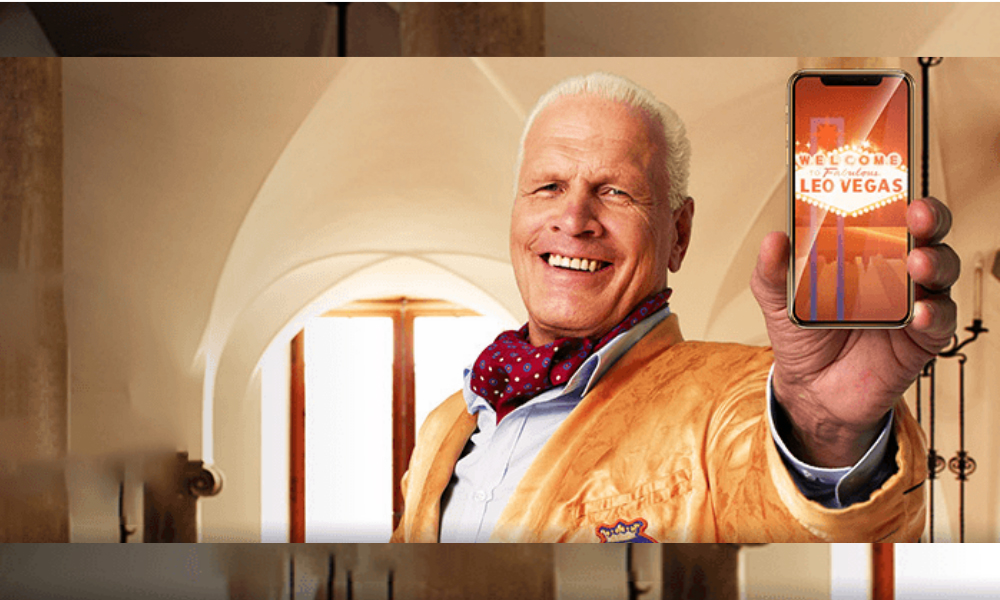 Reading Time:
1
minute
22, May, 2018 – LeoVegas has decided to conclude its partnership with brand ambassador Frank Andersson.
The partnership is being concluded in connection with the recent launch by LeoVegas of a new communication concept that is based on several brand ambassadors.
"We thank Frank for the years he has helped profile LeoVegas in Sweden. He has been a contributing factor behind LeoVegas' strong growth in the Swedish market. LeoVegas has entered a new phase with several brands and greater breadth with more product categories. After a long and successful cooperation with Frank, it is now time to take the next step," comments Gustaf Hagman, CEO of LeoVegas.
"I have concepts and ideas for developing my own games and want to focus more on this, so that will be the next step for me," says Frank Andersson. "I had some great years with LeoVegas and want to thank LeoVegas for believing in me. We had a great time working together!"
About the LeoVegas mobile gaming group:
LeoVegas' passion is "Leading the way into the mobile future". LeoVegas is Sweden's premier GameTech company and is at the forefront of using state-of-the-art technology for mobile gaming. In 2017 the company passed the threshold for being classified as a unicorn, i.e., a start-up valued at more than USD 1 billion. A large part of this success can be credited to an extreme product and technology focus coupled with effective and data-driven marketing. Technology development is conducted in Sweden, while operations are based in Malta. LeoVegas offers casino, live casino and sports betting, and operates two global and scalable brands – LeoVegas and Royal Panda – as well as a local, multibrand operator collectively referred to as Rocket X. The company's shares are listed on Nasdaq Stockholm. For more about LeoVegas, visit www.leovegasgroup.com.