Bethereum is set to remove the taboo from betting once and for all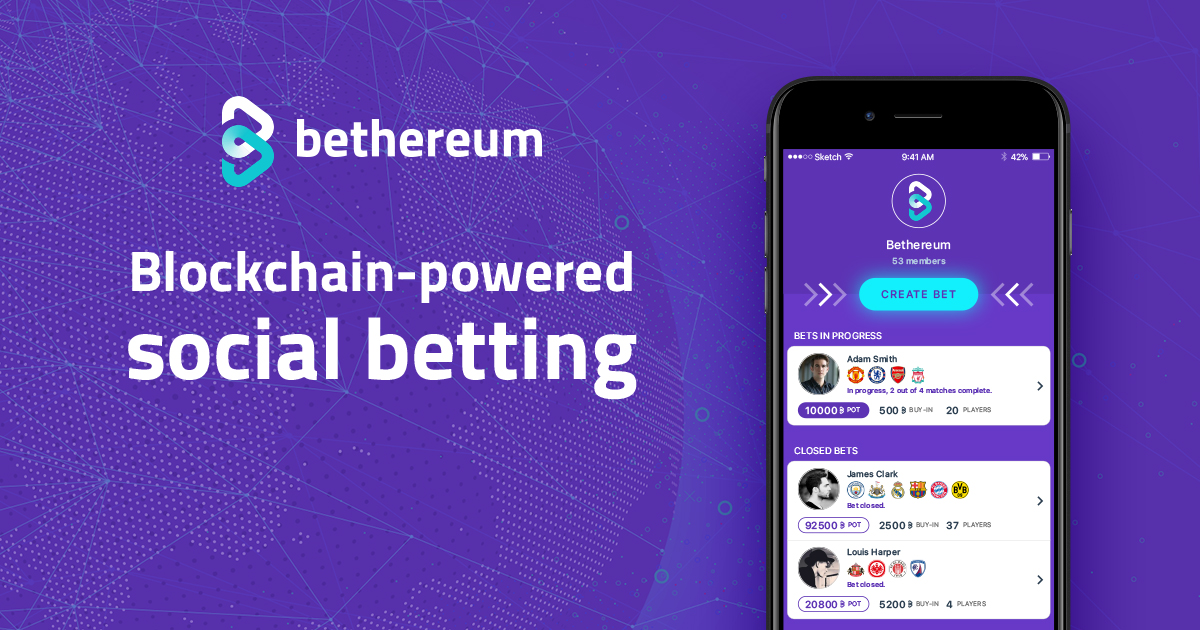 Reading Time:
2
minutes
Blockchain powered company Bethereum officially launches its gaming platform that is a decentralized betting table secured by smart contracts
Hong Kong — May 2018 – Bethereum, the company introducing a blockchain-based solution to social betting, is bringing legitimacy and transparency to the social betting process with its "house-less" peer-to-peer betting ecosystem. Bethereum cuts out the middleman and keeps the interactions purely between players, to promote a safe and transparent prediction platform. Bethereum recently sold out their pre-sale round, raising over $4 million."
What are some general themes that come to mind when you think of betting? For starters, in the long term the house always wins. The odds are rarely in your favor, but rather lie with the bookies. Transparency and trust is irrelevant. Returns are low and social involvement is lacking. Traditionally, betting and gaming have a taboo and "back-alley" connotation. But what if there was a space, free of judgement, with significantly more certainty, and maximum transparency? Bethereum offers an advanced framework combining Ethereum-based technology with powerful tools and applications to provide users with a fully decentralized alternative to traditional betting. Smart Contracts guarantee that participants will never be fooled, and that their money will be kept safe. This is done using oracles, which are trusted data feeds that send real world information directly into the smart contract to ensure that correct and necessary actions are taken. The platform additionally fosters a groundbreaking social and gamified environment to put the fun back into betting.
Bethereum successfully integrates innovative features, appealing design and community elements to offer an industry-first betting solution that users can wholeheartedly trust. The social community casts its net far and wide to reach people across the gaming world, from casual eSport lovers to high stake participants and all of the friendly competition in between. Bets are placed in user-created, public or private, groups while smart contracts protect funds and automatically distribute winnings based on bet conditions and outcomes.
"Bethereum is introducing a new reality to the world of betting where the house will never win, because the house no longer exists," CEO of Bethereum Giacomo Tognoni says. "The state of Colorado took a bold step with legislating an ancient social taboo and we're planning to do the same. Bethereum is removing the negative connotation associated with betting, by making it a completely transparent and secure process, transacted directly and safely between peers."
The Bether token will be available for purchase both in fiat and Ether, simplifying the process while simultaneously increasing the level of security. All platform transactions and the majority of ecosystem payments will be carried out in Bether. Bethereum will offer users the chance to securely participate in a wide range of games from eSports predictions, to casino games and casual bettings.
Download the Bethereum app on the App Store.
Join the conversation about Bethereum on Telegram.
About Bethereum:
Bethereum is a decentralized, blockchain-powered social betting platform, offering an innovative solution to the key challenges of conventional betting. Bets are made between peers as opposed to against a bookmaker. Built on Ethereum technology and the foundation of Smart Contracts, Bethereum introduces a host of innovative and social features, all executed in a completely secure and transparent environment. Bets on the platform are carried out via Ethereum-based token: Bether (BTHR).
Players Can Still Vote for Their Favourite Finalists in the AskGamblers Awards Race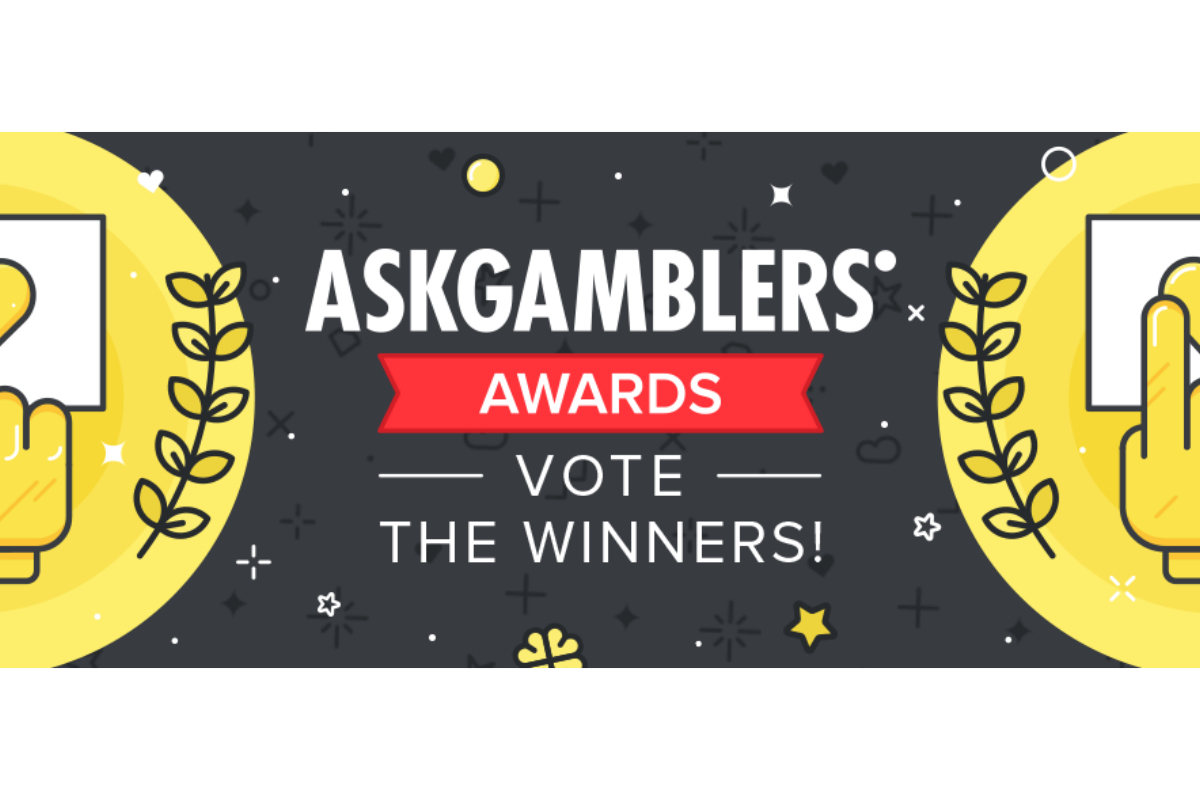 Reading Time:
2
minutes
The top 10 finalists are lined up within all four categories, and the ultimate winner's title per category is anyone's game at this point. With two more months left until the voting phase is closed, the players are encouraged to give their final say and help choose the Best Online Casino, the Best New Online Casino, the Best New Slot and the Best Software Provider winners.
The AskGamblers Awards will be officially closing on 17 January 2020, on the night of the AskGamblers Awards.
Good news for everyone who still hasn't had the chance to cast their vote and help AskGamblers choose the Best Online Casino, the Best New Online Casino, the Best New Slot and the Best Software Provider winners – there is still time to vote, and the only condition is to be a registered user on the AskGamblers website.
AskGamblers' Head of Account has excitedly shared his anticipation for the announcement of the winners' names and the AskGamblers Awards night, too: "Everyone's biting their nails, waiting to see who the winners are going to be. We've been in this for so many months and the fact that the end is so close is keeping us all exhilarated! We couldn't be happier about the way the process has been going so far. The night of the announcement will be spectacular for sure, and I guess all we can do now is wait for the players' final votes. So exciting!"
The voting process is taking place on the AskGamblers Awards website, with each player granted the opportunity to vote for only one of their favourites in each category. Once the vote is placed there is no turning back, meaning – the players can't take their vote back, vote several times per category or rethink their choice.
A reminder concerning categories available for voting:
Best Online Casino – The players vote for, in their opinion, the online casino they've had the best experience playing at. This category lists casinos that have been around for a while and have successfully kept their good name intact by continually providing quality gambling opportunities.
The online casino brands that have made the cut are as follows: Betsson Casino, Bitstarz Casino, CampeonBet, Everum Casino, EnergyCasino, Gunsbet Casino, King Billy Casino, Konung Casino, Mr.Play and Platincasino.
Best New Online Casino – The category lists new online casinos to have recently come around and become the players' gambling go-to. In the industry that's as competitive as this, it is true success for new casinos to be approved by both veteran and new players.
The best new casinos listed are 21.com, BaoCasino, MonteCryptos Casino, Maneki, Sportsbet.io, Spinia Casino, SlotWolf, Syndicate, Wishmaker, and Wazamba Casino.
Best New Slot – Spinning reels is one of the players' favourite gambling activities, and when new slots come about, the excitement is almost palpable. This category lists new slots in the industry the players have accepted, approved, and potentially grown to love.
Gamingtec Marketers Visited SiGMA'19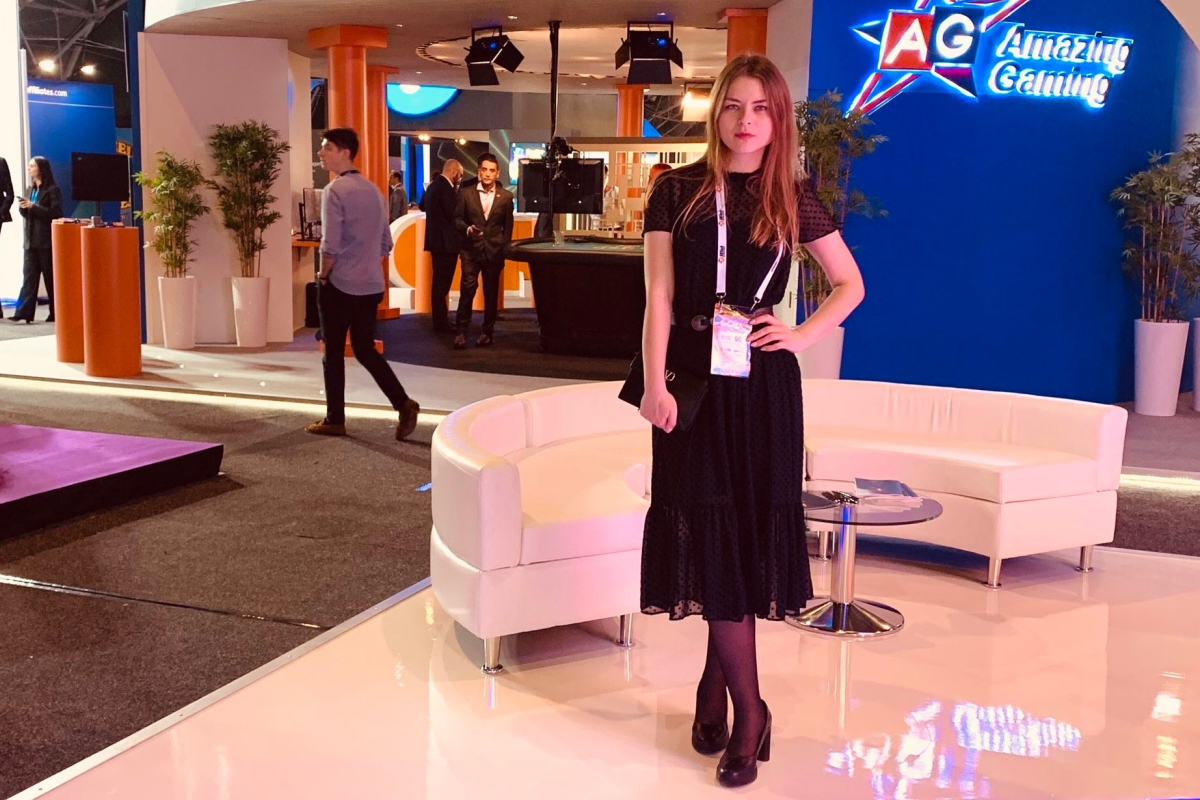 Reading Time:
< 1
minute
The Gamingtec marketing team visited SiGMA'19, which took place between 27–29th November at the Malta Fairs and Conventions Centre in Ta' Qali. The event brought together participants from 80+ countries, who attended conferences, workshops, networking events, and visited the high-energy expo floor.
Malta, well-known as a leading iGaming hub, gathered acknowledged experts and exhibitors at the convention centre. Among the main topics discussed during the summit: finance and blockchain solutions, regulation and compliance across jurisdictions, eSports and sportsbooks.
Olga Stoyan, Chief Marketing Officer of Gamingtec: 'SiGMA is a must-see iGaming event. Our team was pleased to attend workshops and panel discussions. Great emotions, ambitious projects, and excellent networking – we got everything we had expected and even more! This kind of event always creates next-level business opportunities for the global iGaming sector and we are happy to move with the times'.
She added, 'Gamingtec offers a full turnkey solution that includes a sportsbook, casino, games, payment solutions and front-end know-how. Understanding of the needs of an affiliate segment is crucial for us to build strong marketing campaigns for our partners and provide advanced CRM services to them'.
'Visiting such ambitious summits as SiGMA is useful. I was pleased to see the innovations presented by game developers. There were new technologies for slot games and live casinos. Gamingtec tries to increase the number and variety of games integrated into our smart gaming platform', stated Olga Stoyan, CMO of Gamingtec.
Work, win, party, repeat! Two prizes for one month for EGT Interactive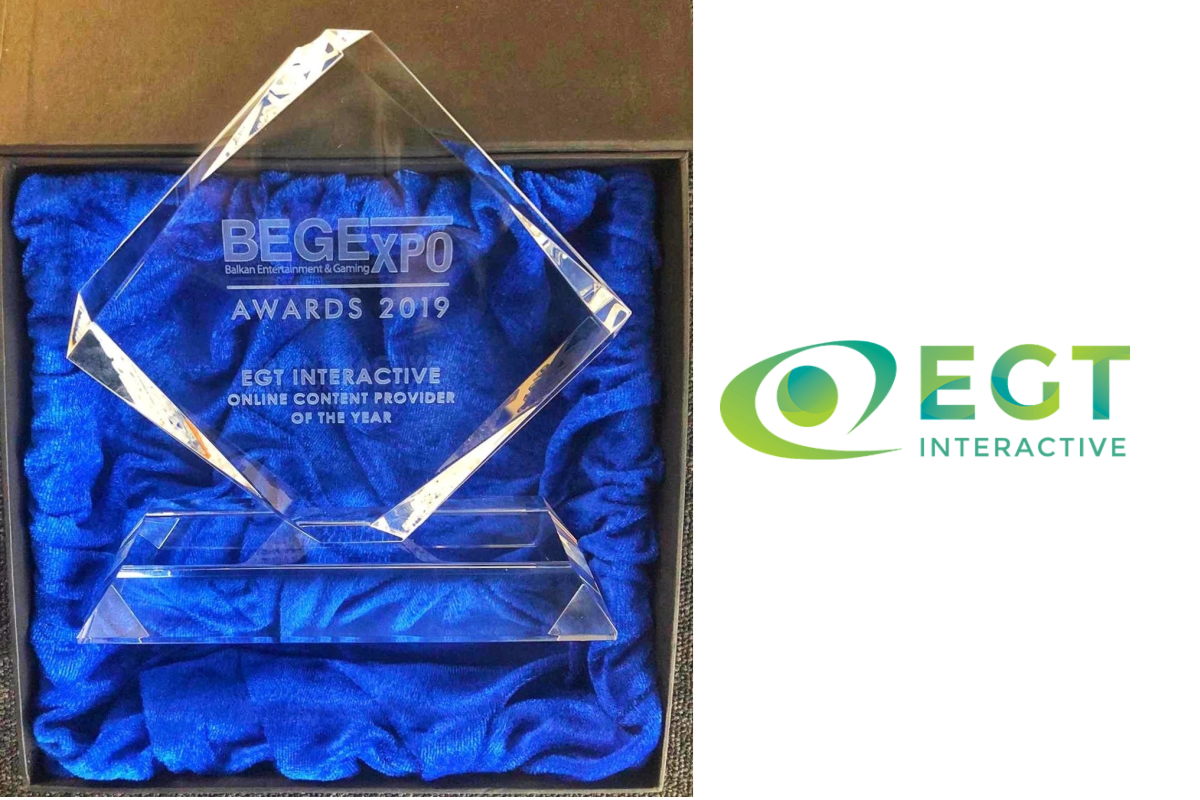 Reading Time:
< 1
minute
EGT Interactive is extremely happy to share the emotions experienced a couple of days ago.
What an Expo, what an emotion! EGT Interactive had an extremely successful days at BEGE Expo this year. So many visitors got the chance to get familiar with the latest releases of the top-notch video slots and complete solutions for iGaming. The cherry on the cake was the 1st prize for "Online Content Provider of the year"! More over, that such recognition comes wright after another one – 1st prize at SEG awards for "Rising Star in Online Casino Technilogy" in Milan just a week before this one.
"We are more than happy to see the results of the hard work of all the teams here at EGT Interactive. These prizes are high acknowledgment that we are on the right path, which is the real, huge prize for the efforts of all teams at EGT Interactive. Thank you BEGExpo! Thank you SEG! Thank you EGT Interactive team. You are fantastic!" Said Irina Rusimova, Business Development Manager at the company.