Bethereum is set to remove the taboo from betting once and for all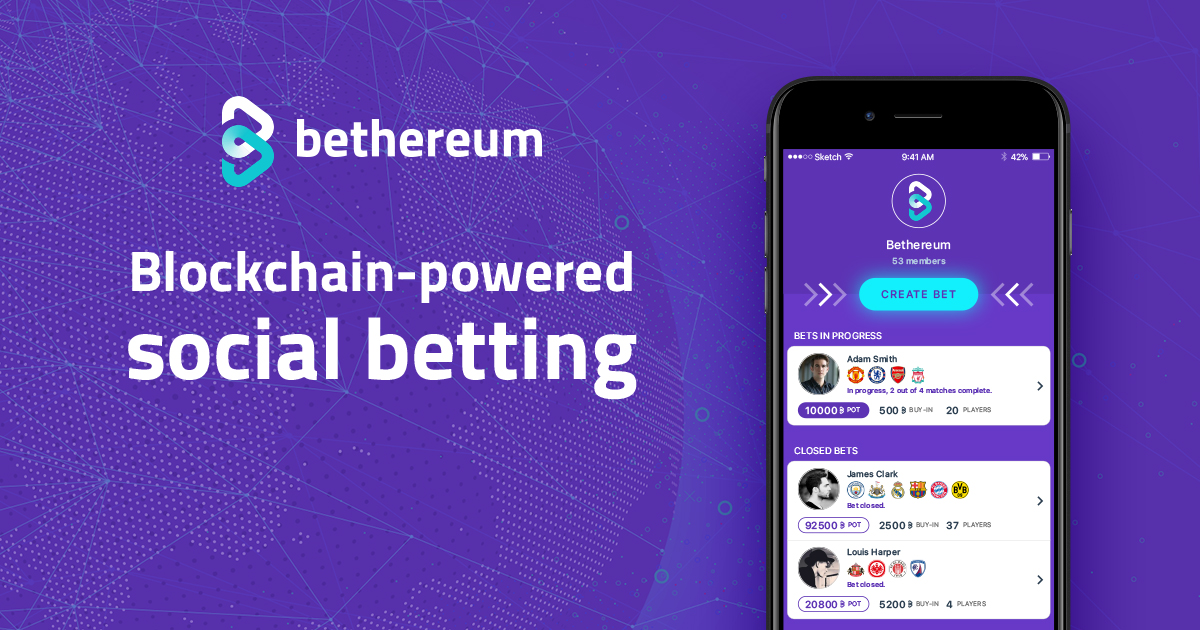 Reading Time:
2
minutes
Blockchain powered company Bethereum officially launches its gaming platform that is a decentralized betting table secured by smart contracts
Hong Kong — May 2018 – Bethereum, the company introducing a blockchain-based solution to social betting, is bringing legitimacy and transparency to the social betting process with its "house-less" peer-to-peer betting ecosystem. Bethereum cuts out the middleman and keeps the interactions purely between players, to promote a safe and transparent prediction platform. Bethereum recently sold out their pre-sale round, raising over $4 million."
What are some general themes that come to mind when you think of betting? For starters, in the long term the house always wins. The odds are rarely in your favor, but rather lie with the bookies. Transparency and trust is irrelevant. Returns are low and social involvement is lacking. Traditionally, betting and gaming have a taboo and "back-alley" connotation. But what if there was a space, free of judgement, with significantly more certainty, and maximum transparency? Bethereum offers an advanced framework combining Ethereum-based technology with powerful tools and applications to provide users with a fully decentralized alternative to traditional betting. Smart Contracts guarantee that participants will never be fooled, and that their money will be kept safe. This is done using oracles, which are trusted data feeds that send real world information directly into the smart contract to ensure that correct and necessary actions are taken. The platform additionally fosters a groundbreaking social and gamified environment to put the fun back into betting.
Bethereum successfully integrates innovative features, appealing design and community elements to offer an industry-first betting solution that users can wholeheartedly trust. The social community casts its net far and wide to reach people across the gaming world, from casual eSport lovers to high stake participants and all of the friendly competition in between. Bets are placed in user-created, public or private, groups while smart contracts protect funds and automatically distribute winnings based on bet conditions and outcomes.
"Bethereum is introducing a new reality to the world of betting where the house will never win, because the house no longer exists," CEO of Bethereum Giacomo Tognoni says. "The state of Colorado took a bold step with legislating an ancient social taboo and we're planning to do the same. Bethereum is removing the negative connotation associated with betting, by making it a completely transparent and secure process, transacted directly and safely between peers."
The Bether token will be available for purchase both in fiat and Ether, simplifying the process while simultaneously increasing the level of security. All platform transactions and the majority of ecosystem payments will be carried out in Bether. Bethereum will offer users the chance to securely participate in a wide range of games from eSports predictions, to casino games and casual bettings.
Download the Bethereum app on the App Store.
Join the conversation about Bethereum on Telegram.
About Bethereum:
Bethereum is a decentralized, blockchain-powered social betting platform, offering an innovative solution to the key challenges of conventional betting. Bets are made between peers as opposed to against a bookmaker. Built on Ethereum technology and the foundation of Smart Contracts, Bethereum introduces a host of innovative and social features, all executed in a completely secure and transparent environment. Bets on the platform are carried out via Ethereum-based token: Bether (BTHR).
Newzoo Joins Forces With EVOS Esports To Expand Its Market View With Southeast Asia Data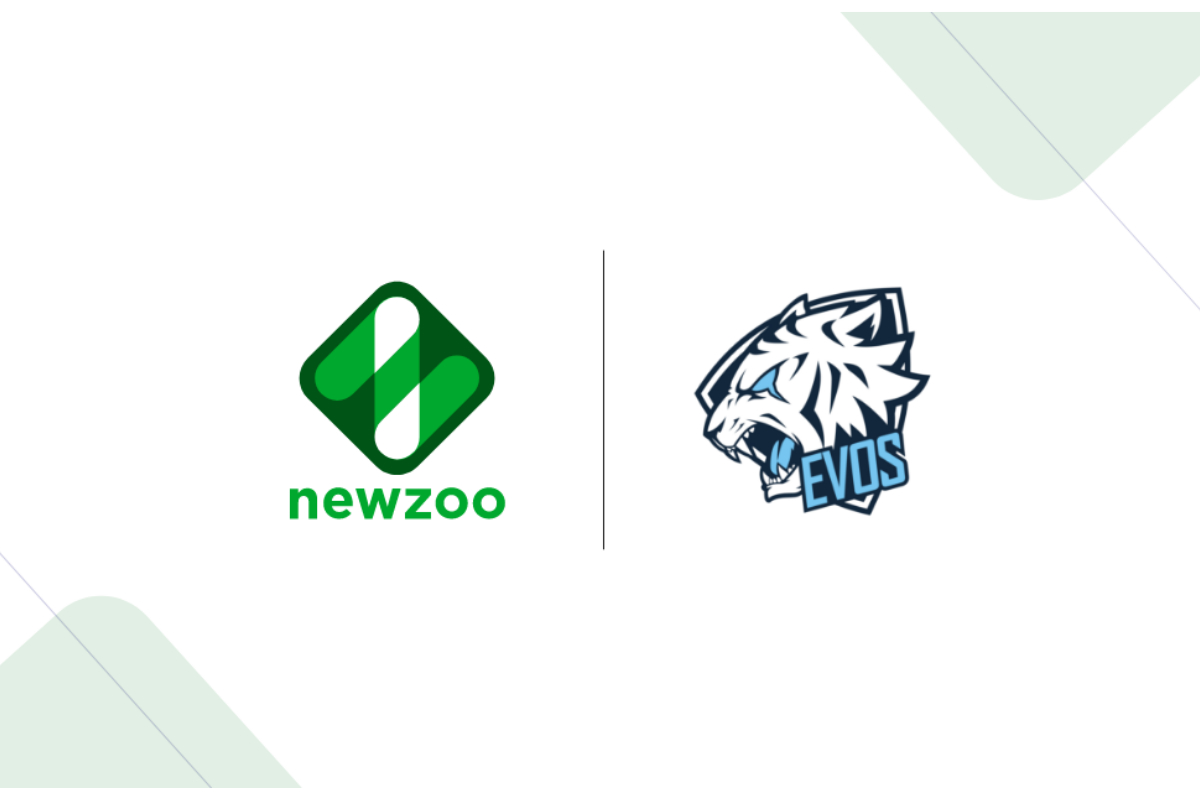 Reading Time:
< 1
minute
Newzoo, the world's leading provider of games and esports analytics, announced today its partnership with EVOS Esports, Southeast Asia's leading esports organization housing over 15 professional teams across five different countries.
By adding EVOS Esports to its partnerships program, Newzoo will get improved insights from the Southeast Asian market, a region expected to further boost the growth of the esports business. Furthermore, EVOS Esports' mobile focus within the market represents an additional layer of insights that Newzoo will use to further solidify its esports estimates, which are featured in its landmark Global Esports Market Report and the Newzoo Platform.
In exchange, Newzoo will advise EVOS Esports with market insights, helping the organization to benchmark, spot opportunities, and provide strategic insights for its further expansion.
"Southeast Asia is currently the most exciting region for the overall future growth of esports and gaming, both from a business and consumer engagement perspective. EVOS Esports is right at the center of this.", said Peter Warman, Newzoo's Co-Founder and CEO. "Partnering with an ambitious and forward-thinking esports organization like EVOS Esports supports us in keeping up with this huge esports region to further strengthen our view on the global and local esports ecosystems."
"We are excited to be the first esports organisation in Southeast Asia to form this partnership with Newzoo. With Newzoo's market intelligence and expertise, it will assist us in making actionable data-driven decisions as we scale our business verticals across the region. With access to the tools and insights provided by Newzoo, we look forward to achieving continued success, especially when discussing with commercial partners.", said Ivan Yeo, EVOS Esports' Co-Founder and CEO.
MakerDAO Partners with FirstBlood Technologies Competitive Gaming Platform "Earn DAI for excelling at the most popular Esports games available today"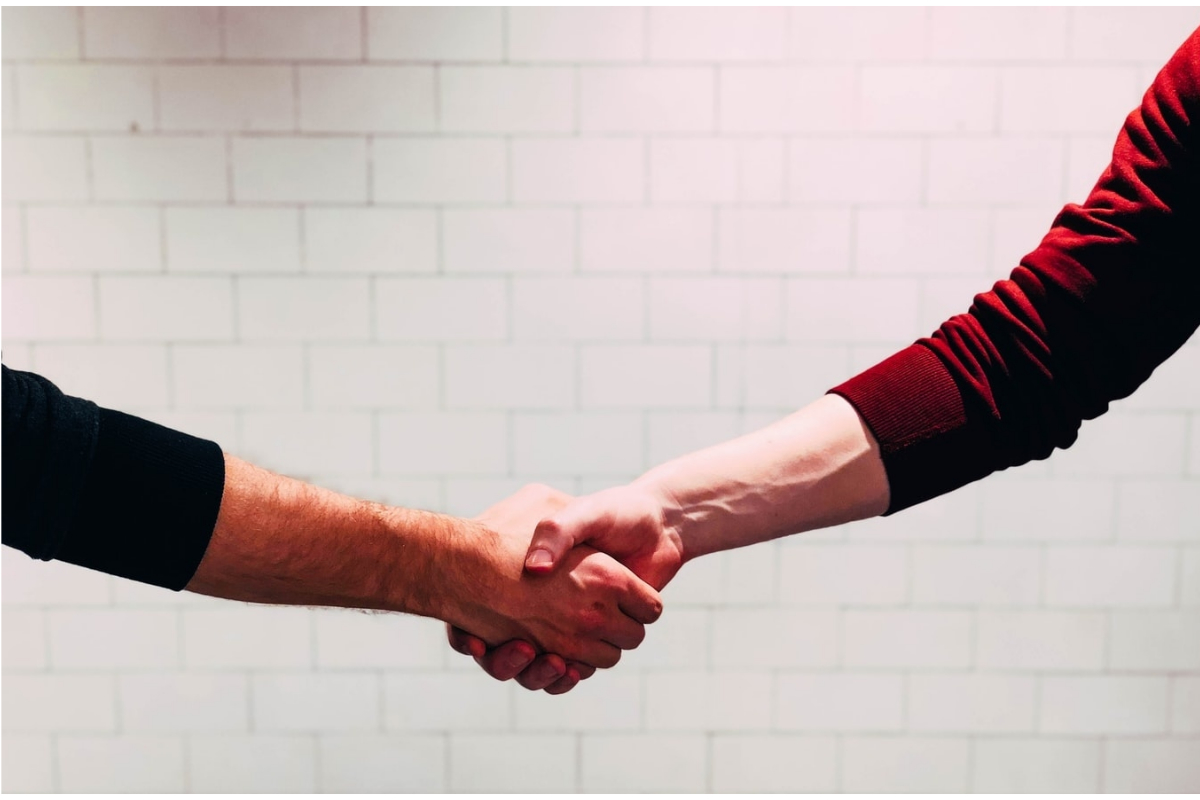 Reading Time:
2
minutes
Today, ​FirstBlood Technologies​, the ​online competitive ​gaming ​platform and maker of Gaming Blockchain Dawn Protocol that lets ​esports​players challenge the field and win real rewards for excelling at their favorite games,​is integrating with ​MakerDAO​ to bring decentralized stablecoin integration to the ​FirstBlood Platform​. MakerDAO, the protocol behind the popular ​DeFi stablecoin Dai​, will enhance accessibility for enthusiasts and professional gamers alike by offering rewards in DAI to competitive gamers playing on FirstBlood. This signals an immense victory for gamers, and allows for permissionless cross-border payments to be made in what is arguably the most popular DeFi crypto-token available today. While the FirstBlood Platform supports it's own native token $Dawn the addition of an algorithmic stablecoin sweetens the prize pot for gamers all around the world.
Joe Zhou, the Co-Founder and CEO of FirstBlood, says "we aim to leverage the massive DAI community and facilitate blockchain adoption into the world of competitive gaming. With players competing from every continent, payments in cryptocurrencies will simplify barriers to entry for users, and provide a stable and secure environment for players to earn rewards for rising to the challenge." Of the partnership, Rune Christensen, CEO of the Maker Foundation and co-founder of MakerDAO, had this to say, "the borderless, decentralized nature of Dai makes it the perfect stablecoin to use as in-game rewards for FirstBlood players. The stability, transparency and ease of use of Dai will let players spend more time focused on competing and less time sorting out how to manage their rewards."
To celebrate the partnership, MakerDAO is offering 10,000 DAI in prizes to sign up and compete on FirstBlood. All prizes will be paid in Dai. The details are as follows:
Beginning the 3rd week of November 2020, FirstBlood players will have an opportunity to compete against each other in the newest game-integrated on the FirstBlood Platform, Call of Duty: Warzone.
On the third Monday for the months of November, and December of 2020 and January 2021, FirstBlood will host the Maker Monthly tournament, which will have a $1,500 prize pool, payable in Dai.
Starting November, 4th, 2020, FirstBlood will host the Daily Dai with a prize pool of $100 each day for 40 days.
Events are available for players on PC, Playstation, and Xbox.
To sign up and get started, simply visit the FirstBlood platform and create an account at https://app.firstblood.io​.
iSoftBet wins Compliance Outstanding Achievement Award at Vixio Global Regulatory Awards 2020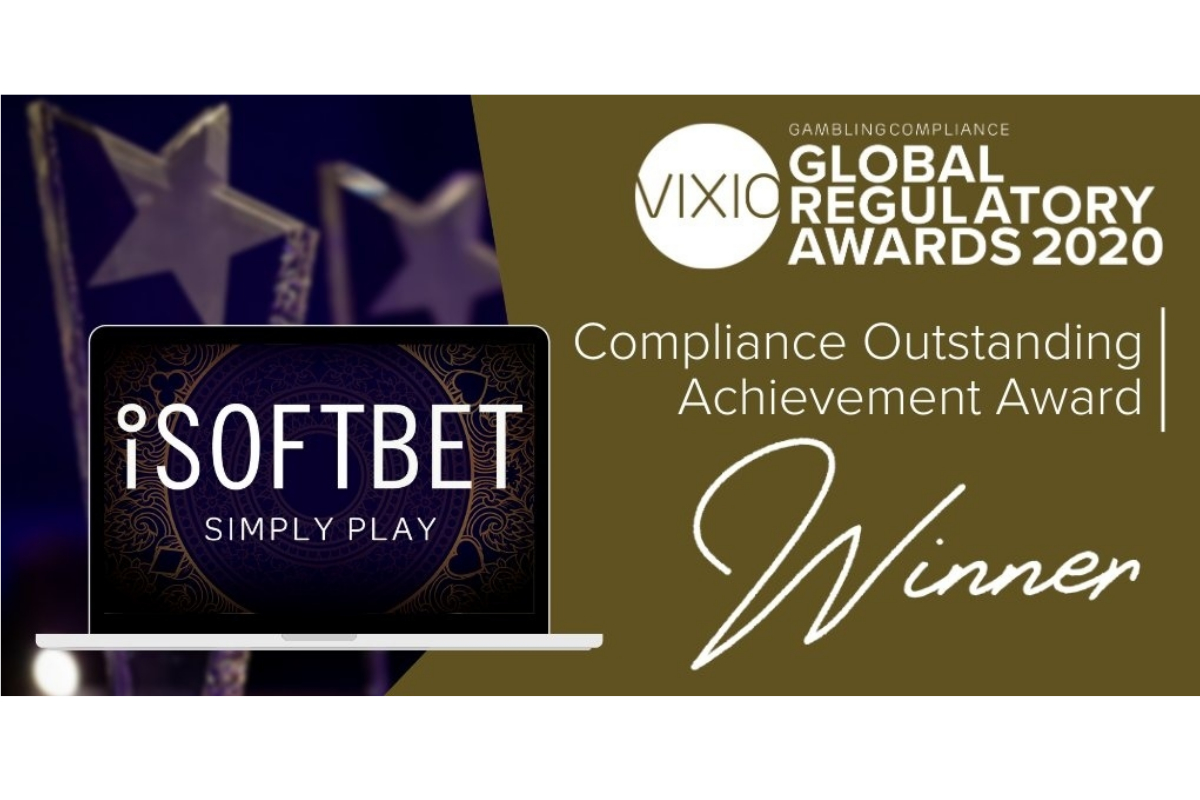 Reading Time:
2
minutes
Supplier recognised for impressive 12 months that saw it enter five new territories
iSoftBet, the leading online games supplier and content aggregator, has won the Compliance Outstanding Achievement Award at this year's Vixio Global Regulatory Awards, the most prestigious compliance accolade in the gaming industry.
iSoftBet was named the winner in the category following an outstanding 12 month-focus on becoming one of the most compliant and successful suppliers across established and newly-regulated markets.
The supplier's compliance team has been at the forefront of managing a raft of changes to existing legislation in markets such as the UK, and has finalised certification in Sweden, Switzerland, Malta, Colombia and Bulgaria, a huge accomplishment with only a few suppliers achieving this level of global compliance excellence and coverage. The provider has recently completed the German regulation process, continuing its regulatory achievements. iSoftBet is currently active in 19 regulated markets across the globe.
The iSoftBet compliance team's experience, knowledge and commitment has meant the business is fully compliant, licensed and certified in more markets than its competitors. As a result, iSoftBet is live with some of the world's largest tier one iGaming operators, helping them generate record revenues within a fully compliant and therefore safe and responsible framework.
Nir Elbaz, CEO of iSoftBet, said: "I am extremely delighted and proud of the company's achievements this year. Compliance is central to our decision making and is one of the pillars in our company culture and we pride ourselves on investing in and employing the best talent to understand the industry. It is at the core of allowing us to bring amazing gaming experiences to the player and our partners.'
 Mark Halstead, Compliance Manager at iSoftbet, said: "It's great to see the compliance team being a drive for excellence and this is a fantastic acknowledgement of our hard work over the past 12 months."