Bethereum is set to remove the taboo from betting once and for all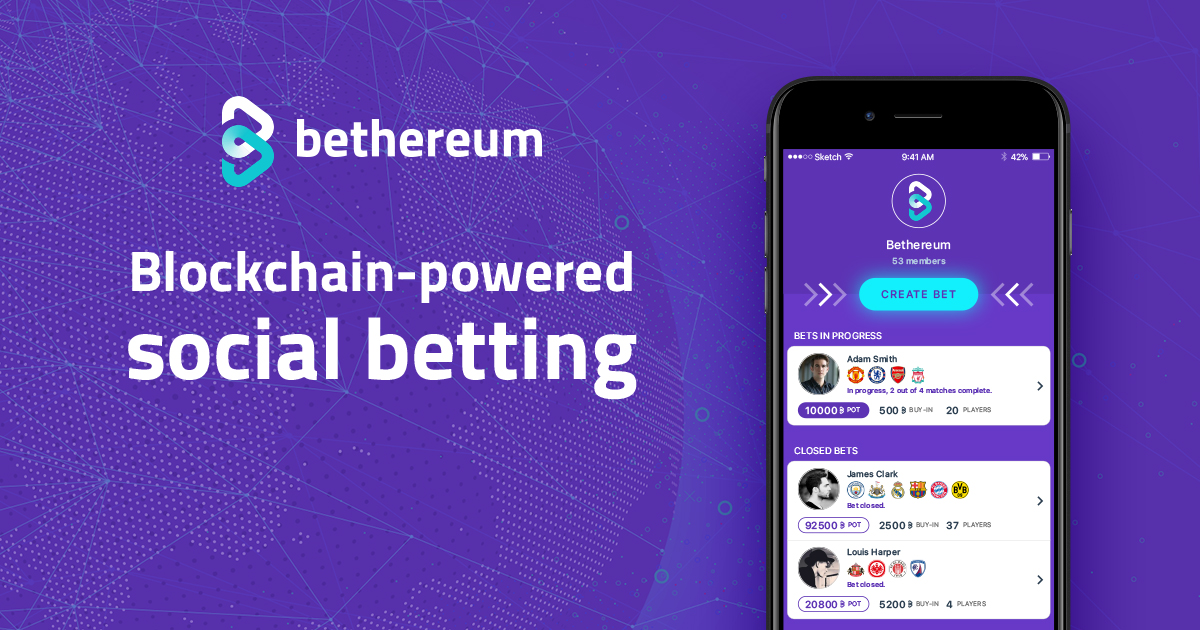 Reading Time:
2
minutes
Blockchain powered company Bethereum officially launches its gaming platform that is a decentralized betting table secured by smart contracts
Hong Kong — May 2018 – Bethereum, the company introducing a blockchain-based solution to social betting, is bringing legitimacy and transparency to the social betting process with its "house-less" peer-to-peer betting ecosystem. Bethereum cuts out the middleman and keeps the interactions purely between players, to promote a safe and transparent prediction platform. Bethereum recently sold out their pre-sale round, raising over $4 million."
What are some general themes that come to mind when you think of betting? For starters, in the long term the house always wins. The odds are rarely in your favor, but rather lie with the bookies. Transparency and trust is irrelevant. Returns are low and social involvement is lacking. Traditionally, betting and gaming have a taboo and "back-alley" connotation. But what if there was a space, free of judgement, with significantly more certainty, and maximum transparency? Bethereum offers an advanced framework combining Ethereum-based technology with powerful tools and applications to provide users with a fully decentralized alternative to traditional betting. Smart Contracts guarantee that participants will never be fooled, and that their money will be kept safe. This is done using oracles, which are trusted data feeds that send real world information directly into the smart contract to ensure that correct and necessary actions are taken. The platform additionally fosters a groundbreaking social and gamified environment to put the fun back into betting.
Bethereum successfully integrates innovative features, appealing design and community elements to offer an industry-first betting solution that users can wholeheartedly trust. The social community casts its net far and wide to reach people across the gaming world, from casual eSport lovers to high stake participants and all of the friendly competition in between. Bets are placed in user-created, public or private, groups while smart contracts protect funds and automatically distribute winnings based on bet conditions and outcomes.
"Bethereum is introducing a new reality to the world of betting where the house will never win, because the house no longer exists," CEO of Bethereum Giacomo Tognoni says. "The state of Colorado took a bold step with legislating an ancient social taboo and we're planning to do the same. Bethereum is removing the negative connotation associated with betting, by making it a completely transparent and secure process, transacted directly and safely between peers."
The Bether token will be available for purchase both in fiat and Ether, simplifying the process while simultaneously increasing the level of security. All platform transactions and the majority of ecosystem payments will be carried out in Bether. Bethereum will offer users the chance to securely participate in a wide range of games from eSports predictions, to casino games and casual bettings.
Download the Bethereum app on the App Store.
Join the conversation about Bethereum on Telegram.
About Bethereum:
Bethereum is a decentralized, blockchain-powered social betting platform, offering an innovative solution to the key challenges of conventional betting. Bets are made between peers as opposed to against a bookmaker. Built on Ethereum technology and the foundation of Smart Contracts, Bethereum introduces a host of innovative and social features, all executed in a completely secure and transparent environment. Bets on the platform are carried out via Ethereum-based token: Bether (BTHR).
Red Tiger launches Vicky Ventura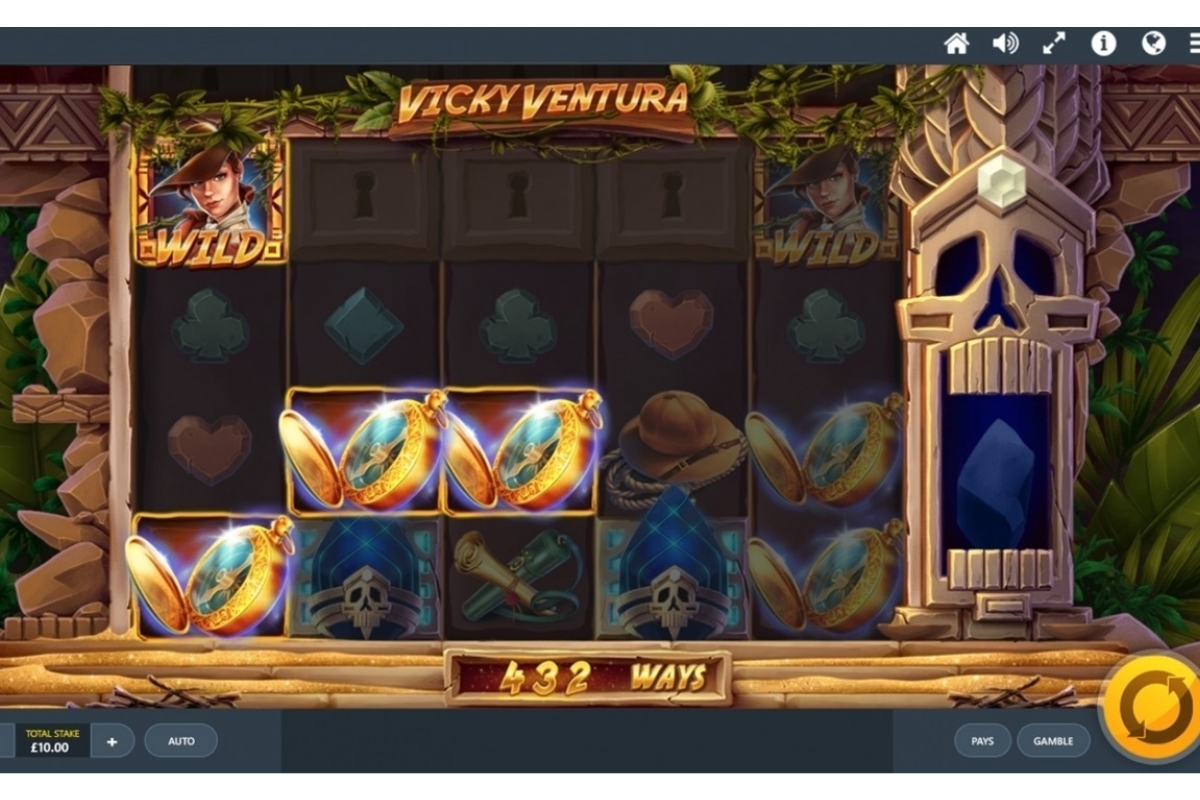 Reading Time:
1
minute
Portrait-friendly adventure story now available
Award-winning slots and software provider Red Tiger is inviting players on an intrepid adventure with its latest release Vicky Ventura.
The 5×3 slot (which can expand to 5×7) has been designed for portrait play and is set in the mysterious ruins of an ancient culture lost deep in the jungle. It features expanding reels offering over 16,000 ways to win.
Additional ways to win in the locked reels are unlocked when Totem Crystal symbols land, which in turn activate the Mystic Totem.
The feature adds Wild symbols to existing or newly unlocked positions on the reels. During Free Spins, the unlocked positions remain in play for the duration of the round, offering the best shot at the biggest wins of up to 10,000x stake.
Carl Ejlertsson, Director of Business Development at Red Tiger, said: "Vicky Ventura is a classic adventure tale. With its engaging, user-friendly gameplay, and great graphics, we expect it to be a massive hit.
"As with all Red Tiger games, we have endeavoured to make it as innovative and exciting as possible, as shown with our expanding reels which can deliver an amazing 16,807 ways to win."
Vicky Ventura is the latest video slot to join Red Tiger's high-quality and fast-growing portfolio which currently stands at close to 100 titles.
All of its games can be combined with the supplier's unique progressive jackpot software, as well as its Smart Spins marketing tool which delivers unique promotions via an in-game dialogue module.
That jackpot software was expanded recently with the launch of Red Tiger's Daily Drop Jackpot network, which ensures operators of all sizes can benefit from its unique marketing properties.
ePlay Partners with Major Sports, eSports and Egaming Leader in China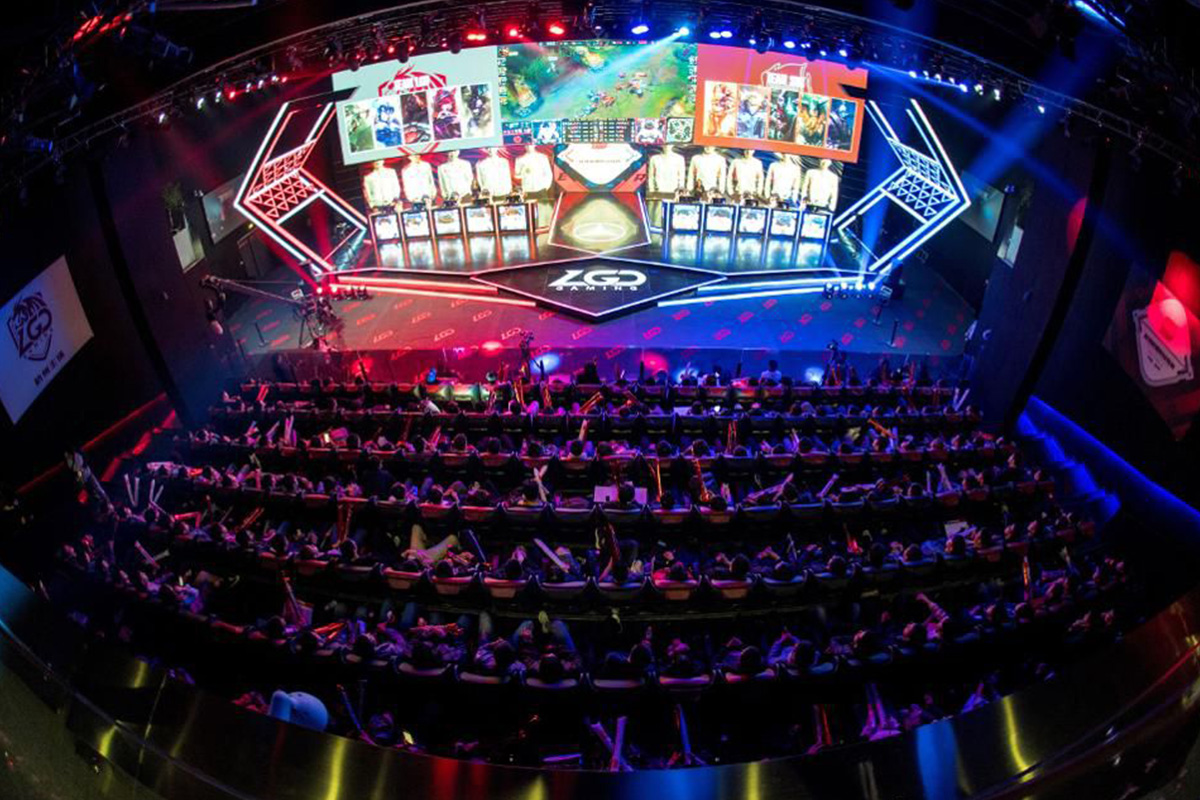 Reading Time:
2
minutes
NextJoy Partnership brings ePlay technology and games to China's massive esports and mobile gaming market
 ePlay Digital Inc.  announced a new Chinese distribution and marketing partnership with Next Joy. Next Joy is a major leader in esports, gaming, and augmented reality in China.
"ePlay and Next Joy have started working together to create a great platform for mobile gaming and esports," says Andrew Wang, CEO of Next Joy. "We look forward to the first results of our teams' collaboration with upcoming Big Shot launches in North American and China."
Next Joy builds mobile games, is an esports broadcasting and news service reaching over 100 million viewers, and hosts some of the biggest esports events in the world. Next Joy and ePlay have begun working towards launching and marketing mobile games in China together.
"ePlay's partnership with Next Joy is the first step of the company's strategic execution in China", says Philip Chen, Advisor for ePlay Digital. "China represents 38.7% global mobile esports game revenues on iOS and 30% for Android."
"Working with Next Joy gives ePlay access to the Chinese gaming market," says Trevor Doerksen, CEO of ePlay Digital. "Next Joy is a great partner to help ePlay introduce and grow massive audiences for our products and joint initiatives."
About ePlay:
ePlay Digital Inc. is a mobile game creator and publisher specializing in sports, esports and entertainment augmented reality titles, including their new flagship title Big Shot Basketball. ePlay is operated by an award-winning team of sports, gaming and esports leaders as well as broadcast and digital technology industry experts, software engineers and athletes who have brought dozens of game titles to market for companies including Time Warner Cable, ESPN, Sony Pictures, AXS TV, Intel, AXN, Fiat, CBS, and others.
ePlay's wholly owned subsidiary, Mobovivo esports specializes in augmented reality, mobile game development and mobile esports streaming.
About Next Joy:
NextJoy is a leading esports platform endeavors to develop internet based ecosystem providing all-round service including game, content creation and distribution.
High 5 Games creates Diamonds by Da Vinci masterpiece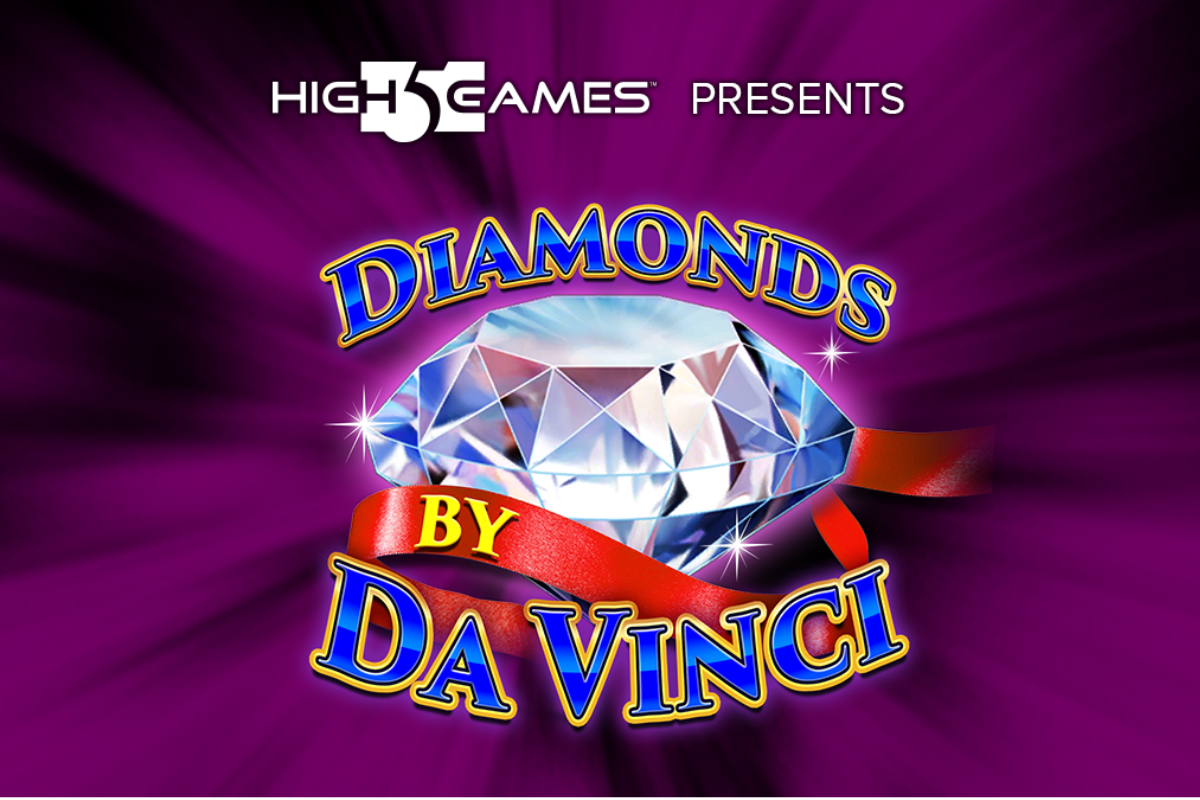 Reading Time:
1
minute
New slot latest addition to H5G's series of games inspired by the famous artist
High 5 Games (H5G), the industry's leading independent casino games provider, has unveiled Diamonds by Da Vinci, the latest instalment of its classic slot game inspired by the work of the world's most famous artist.
Hidden between the masterpieces of the Mona Lisa, the Lady with an Ermine, and the Portrait of a Musician, are an array of the finest diamonds on show.
The 5×3, low-to-medium volatility slot features Tumbling Reels that reveal winning gems, while three or more bonus symbols provide players with entry into the gallery of free games. In the bonus round, the famous artwork symbols award scatter pays and additional free spins.
The original release of Da Vinci Diamonds more than 10 years ago proved to be one of the supplier's most successful, with the slot enjoyed by players all around the world across the casino floors and via desktop and mobile devices. High 5 Games has since released additional games to the series, including the very popular Double Da Vinci Diamonds and Da Vinci Ways.
Anthony Singer, CEO and founder of High 5 Games, said: "This latest addition to our series of games inspired by the artwork of Leonardo Da Vinci promises to be our most immersive creation to date.
"The classic gameplay is still enjoyed by casino players across the globe today and we're sure that the Tumbling Reels and bonus rounds featured in Diamonds by Da Vinci will appeal to a wider audience and become a huge hit for operators."
Diamonds by Da Vinci is now available to H5G's fast-growing network of operator partners through its leading remote game server, High 5 VAULT.
View the game's promo video by clicking here.