Racing Post B2b Unveil New Racing Post Touch With Full Form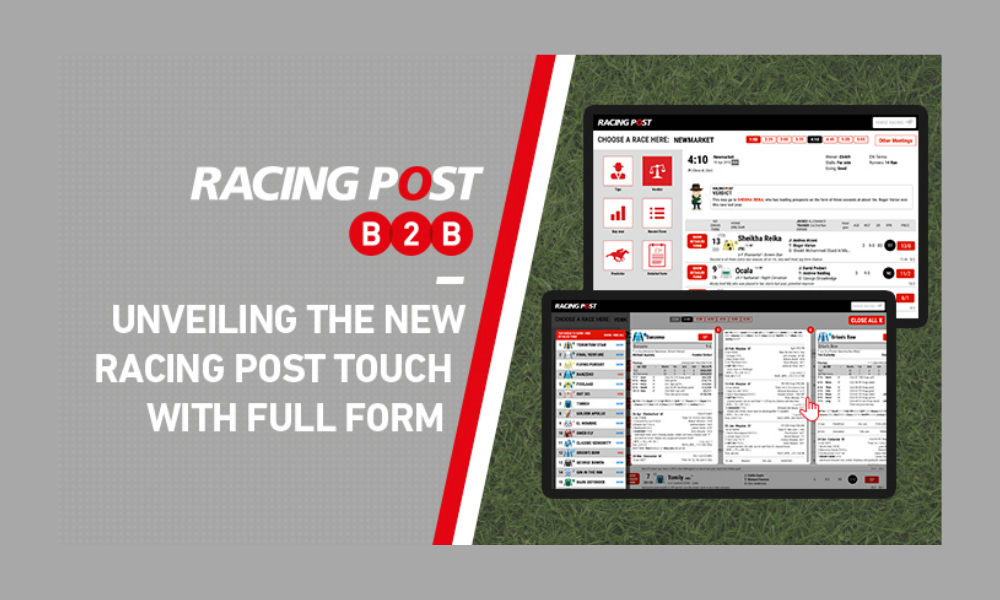 Reading Time:
2
minutes
Tuesday 22nd May – Racing Post B2B have announced the addition of full form for horseracing to the popular Racing Post Touch product.
Racing Post Touch has been a permanent fixture in a number of betting shops and now the Racing Post B2B team plan to broaden the horizons of the product by introducing full form for horse racing.
The addition of full form adds the option for customers that want to view detailed form in the same format they are used to from the Racing Post Betting Shop Display paper.
Customers are able to compare the detailed form for horses side-by-side using the show and hide feature.
For more casual customers, Racing Post Touch still contains valued Racing Post content including verdict, tips, key stats and predictor. The offering includes all British and Irish racing and selected international meetings.
Racing Post Touch users will now be able to access a vast array of stats and data for race entrants and previous races which will include:
Detailed stats on the horse including name, weight, breeding, jockey, trainer, silk, age, sex, rating, previous starts/wins/placings, record on certain ground, record with headgear, record over course and distance, record in class, record going left/right handed and prize money
Previous form up to 4 races prior which includes: previous race details (course/distance/ground/date/runners/grade/prize money), finishing position, starting price, distances, time of race, weight carried, ratings and records of horses in the race following the race
Alan Pepperell, Head of Retail at Racing Post B2B, said: "We are excited to be adding full form to our popular Racing Post Touch product. Full form caters for all retail horse racing customers with the ability to give a quick snapshot of a race through the verdict or predictor, displayed on a single interactive screen.
"This is another great addition to our product range and provides a valuable tool for the customers of our partners when analysing races."
Racing Post B2B:
Racing Post B2B caters for all digital content requirements across web, mobile, tablet and retail. But we are more than just a data provider – we enhance raw data with the best and most recognisable content authored by the biggest names in sports betting.
Racing Post B2B offers an unrivalled worldwide content portfolio for bookmakers and media associations. Acknowledged throughout the racing, sport and gaming industries, the Racing Post creates bespoke products suited to your audience that will enable your company to maximise profitability by offering unique data, editorial or multi-media solutions.
Racing Post B2B services are currently consumed in over 25 countries in multiple languages and continually growing.
The MGA publishes its 2022 Annual Report and Financial Statements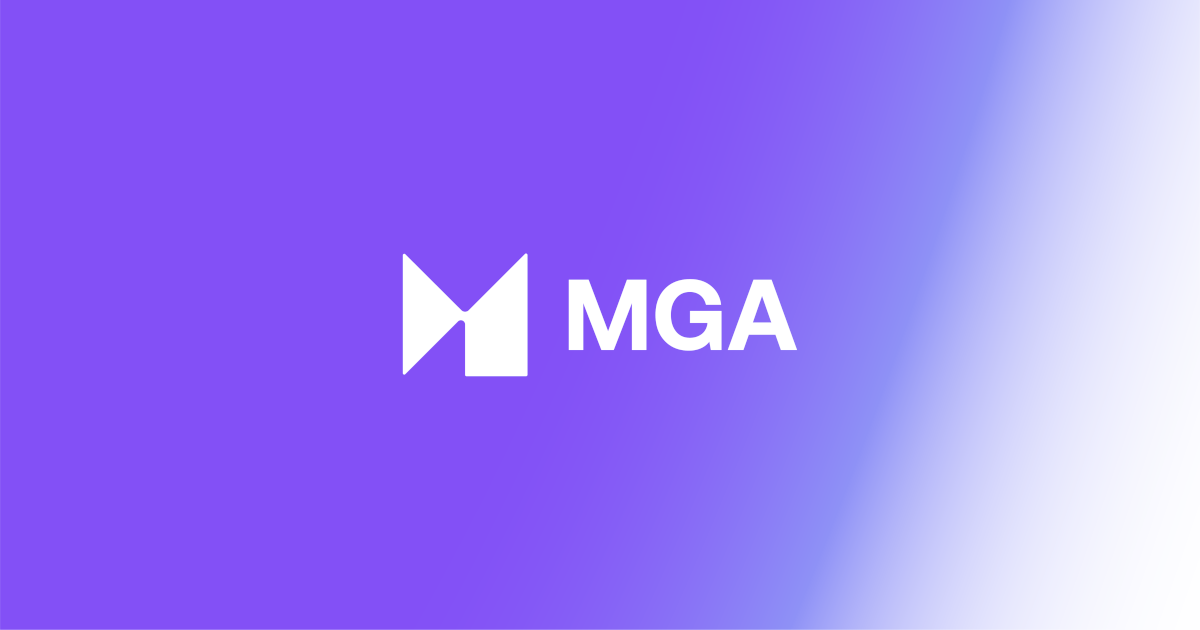 Reading Time:
4
minutes
The Malta Gaming Authority (MGA/Authority) is publishing its Annual Report and audited Financial Statements for the financial year ending 31 December 2022. In addition to outlining the performance of the Maltese gaming business in 2022, the report gives a broad summary of the Authority's accomplishments during the year under review and offers a medium-term outlook for the future. A thorough report outlining key statistics for the land-based and online gaming industries is then presented.
Supervisory Activities
28 compliance audits were conducted and 228 desktop reviews were carried out during 2022, accompanied by additional AML/CFT compliance examinations that are carried out by the FIAU, or by the MGA on its behalf. Following information which emerged from compliance audits, compliance reviews and formal investigations, the Authority issued 10 warnings and cancelled six (6) licences. In addition, the MGA issued a total of 16 administrative penalties as well as three (3) regulatory settlements, with a collective total financial penalty of €179,150.
A total of 25 licensees were subject to remediation and/or administrative measures by the FIAU, ranging from written reprimands to administrative penalties, based on the breaches identified during examinations carried out in previous years, including by the MGA. In total, these amounted to just over €738,000.
Six (6) individuals and companies were deemed by the Fit & Proper Committee to not be up to the Authority's probity standards due to various factors, including due to the risks of money laundering or funding of terrorism.
Forty-one (41) gaming licence applications were received during 2022. Thirty-one (31) licences were issued, while twenty-one (21) were unsuccessful.
Over 1,500 criminal probity screening checks were undertaken on individuals, shareholders and ultimate beneficial owners, key persons and other employees, and companies from both the land-based and online gaming sectors.
The Authority conducted 48 interviews with prospective MLROs and key persons carrying out the AML/CFT function to determine the knowledge and suitability of each candidate.
The Commercial Communication Committee of the MGA issued a total of nine (9) Letters of Breach following breaches of the Commercial Communications Regulations (S.L. 583.09).
In its efforts to protect players and encourage responsible gambling, the Authority supported a total of 5,280 players who requested assistance, covering most of the cases received during 2022 and the spill-over from 2021.
The MGA conducted 85 responsible gaming-themed website checks, through which 38 URLs were found to have misleading information. This led to 17 notices being published on the MGA website, and 30 observation letters that were sent out reflecting responsible gaming issues.
Improvements in Efficiency and Effectiveness
The Authority commissioned a sectorial skills strategy to address the gaming industry's challenges with respect to the ongoing demand for qualified and skilled human capital, which increased significantly as the economy grew and diversified into numerous sectors.
Consultation exercises were conducted with industry stakeholders regarding the bets offered by licensees – with a focus on sports integrity and player protection considerations – on the proposed amendments to the Player Protection Directive (Directive 2 of 2018), and on the proposed policy on the use of Innovative Technology Arrangements (ITAs) and the acceptance of Virtual Financial Assets (VFAs) and Virtual Tokens, which led to amendments and a finalised Policy, respectively.
The Authority streamlined the approval process of appointing an MLRO in collaboration with the FIAU while, at the same time, ensuring that the industry is kept updated on any changes affecting this process and on any best practices that are intrinsic to the role of the MLRO.
The concept of Agreed-Upon Procedures (AUPs) Reports was introduced, covering player funds and Gaming Revenue. Audit firms are drawing up these reports in compliance with the 'International Standard on Related Services (ISRS) 4400 (Revised) Agreed-Upon Procedures Engagements'.
The MGA kickstarted a process for possibly implementing a voluntary Environmental, Social and Governance (ESG) Code of Good Practice for the industry to showcase and increase the positive social and environmental impacts of the gambling sector.
National and International Cooperation
Throughout 2022, the Authority issued 43 news items on its website and 26 external communications, providing a synopsis of various updates and developments at the Authority and across the industry.
A total of 224 alerts were sent to the industry, 167 of which were also sent to the appropriate Sports Governing Bodies.
A total of 44 requests for information specifically relating to the manipulation of sports competitions or breaches in sports rules were submitted by enforcement agencies, sport governing bodies, integrity units, and other regulatory bodies. As a result of such requests, data was exchanged in 25 instances. Additionally, a total of 475 suspicious betting reports from licensees and other concerned parties were received.
During the period under review, the Authority was a direct participant in 15 different investigations across the globe relating to the manipulation of sports competitions or breaches in sports rules, as well as an indirect participant in 3 such investigations.
The Authority received a total of 83 international cooperation requests from other regulators and sent 97 such requests, with the majority referring to requests for background checks as part of an authorisation process.
A total of 177 official replies were issued providing feedback on the regulatory good standing of our licensed operators to the relevant authorities asking for this information.
The MGA works together with other local regulating authorities and governing bodies. This is reflected through responses furnished by the MGA to requests for information made by the Asset Recovery Bureau (ARB), the FIAU, as well as the MPF on the gaming sector. Additionally, the relevant information is provided to the Sanctions Monitoring Board (SMB) to assist in issuing penalties in instances of non-compliance with sanctions screening obligations.
In publishing this report, the CEO, Dr Carl Brincat said: "This report is testament to our collective efforts in promoting a fair and sustainable gaming ecosystem. Through proactive measures and leaner regulation processes, we strive to ensure a level playing field that nurtures innovation while safeguarding against any potential risks.
"As the global gaming landscape evolves, our role becomes even more critical. We embrace this responsibility with utmost determination, working tirelessly to stay ahead of emerging trends, technologies, and challenges.  We remain steadfast in our pursuit of robust frameworks that inspire confidence, protect vulnerable individuals and render Malta the home for gaming operators of good will."
IGT Propels Leadership in Sweden via Three-Year Contract Extension with Svenska Spel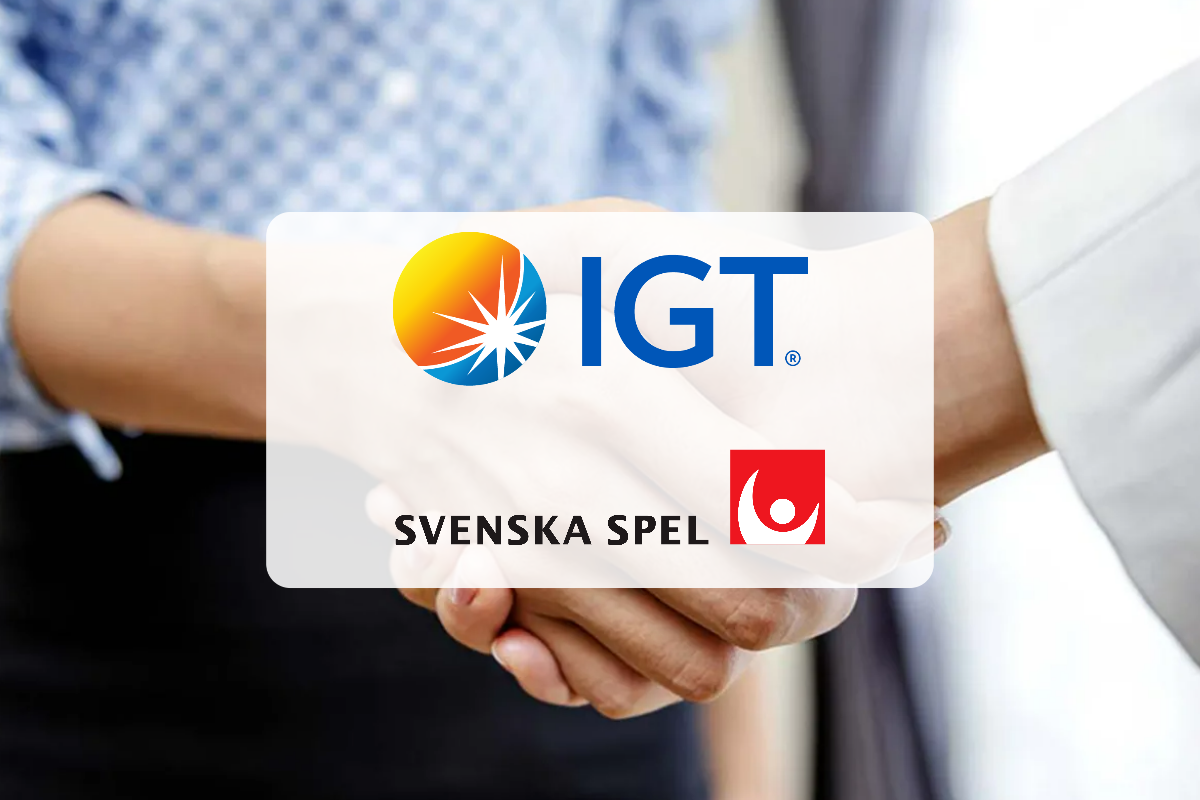 Reading Time:
< 1
minute
International Game Technology PLC announced it signed a three-year contract extension with AB Svenska Spel ("Svenka Spel") to continue providing leading-edge video lottery technology and services including the INTELLIGEN™ central system, more than 4,000 Quasar™ Video Lottery Terminals ("VLT"), high-performing games, award-winning IGTPay™ cashless technology and more. This contract extension will run through January 2027.
"Given the critical role that IGT has played in Svenska Spel's continued growth and modernization, we are pleased to guarantee our partnership for an additional three years," said Ola Enquist, Business Area Manager Casino Cosmopol & Vegas, Svenska Spel AB. "IGT provides the ideal content, technology and services that enable Svenska Spel to responsibly grow our enterprise and engage our guests with next-generation experiences and future-forward innovation."
"IGT and Svenska Spel have a proven approach for serving the Swedish market, and we look forward to building upon that foundation and helping Svenska Spel achieve its growth targets for three additional years," said Mark MacCombie, IGT Senior Vice President EMEA Gaming.  "Svenska Spel's focus on superior player experiences and their willingness to adopt new technologies complement IGT's leadership in innovation. This is evidenced by more than a decade of shared success and deployments such as Svenska Spel's IGTPay-powered cashless solution."
Lorgar Cup: the Ultimate CS:GO Tournament for Aspiring Gamers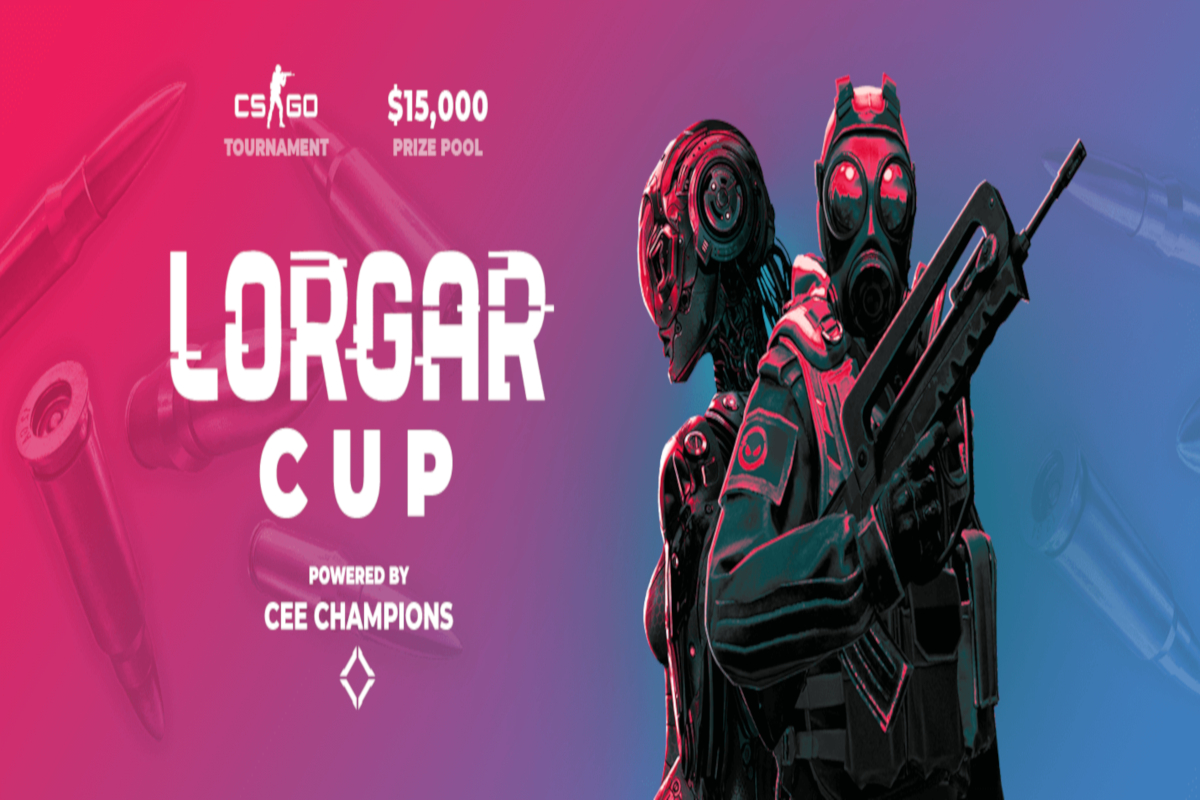 Reading Time:
2
minutes
Lorgar, the brand offering affordable high-quality peripherals for gamers, is proud to announce the launch of CEE Champions, an exhilarating CS:GO tournament aimed at providing local teams with an opportunity to showcase their talent on the international stage. The event is being held from May 19 to July 2.
CEE Champions aims to create a platform where both known and unknown teams can compete, demonstrate their skills and make a lasting impact on the international CS:GO scene. Through a series of competitive stages, participants will have the chance to prove their mettle and secure a spot on the main stage. The tournament will witness intense battles and fierce rivalries as teams from different countries fight to become the ultimate champions.
The event will kick off with the qualifiers scheduled to take place from May 19 to June 11 in various countries including Czech Republic, Slovakia, Bulgaria, Ukraine and Romania. The open qualification stage witnessed an impressive display of skill and determination from participating teams.
Eight teams will secure their place in the tournament's next round. Preparations are already underway for the closed qualification stage, set to take place until June 11. In this stage, few additional well-known professional teams invited by the organizers will be eagerly awaiting the open qualification teams. The inclusion of these renowned teams will undoubtedly enhance the overall quality of the tournament, providing an even more intense and exhilarating experience for players and spectators alike.
Following the qualifiers, the tournament will proceed to the group stage on June 28 to 29, featuring the GSL format with two groups. Out of the participating teams, four groups will qualify for the next tour. The competition will reach its peak during the playoffs, scheduled for July 1 to 2, where the remaining teams will compete in a single-elimination format, best-of-three matches.
Lorgar is thrilled to be part of this exhilarating CS:GO tournament, which not only showcases the talents of local teams but also fosters a sense of community within the gaming industry. With the determination to support passionate gamers and provide them with the tools they need to succeed, Lorgar aims to uplift the gaming experience for all participants and spectators.
In addition to the exciting tournament, Lorgar is also delighted to announce The Great Lorgar Giveaway, which will run alongside CEE Champions. Participants will have a chance to win amazing prizes, including Lorgar's top-of-the-line gaming peripherals and even gaming chairs. For more information on how to enter, please visit https:/ / CEEChampions. com/Giveaway/.
Whether you're rooting for your beloved team or simply relishing in the excitement of competitive eSports, the Lorgar Cup is the perfect opportunity to indulge in your passion.