UltraPlay wins Best B2B Digital Product Solution at G2E Asia Awards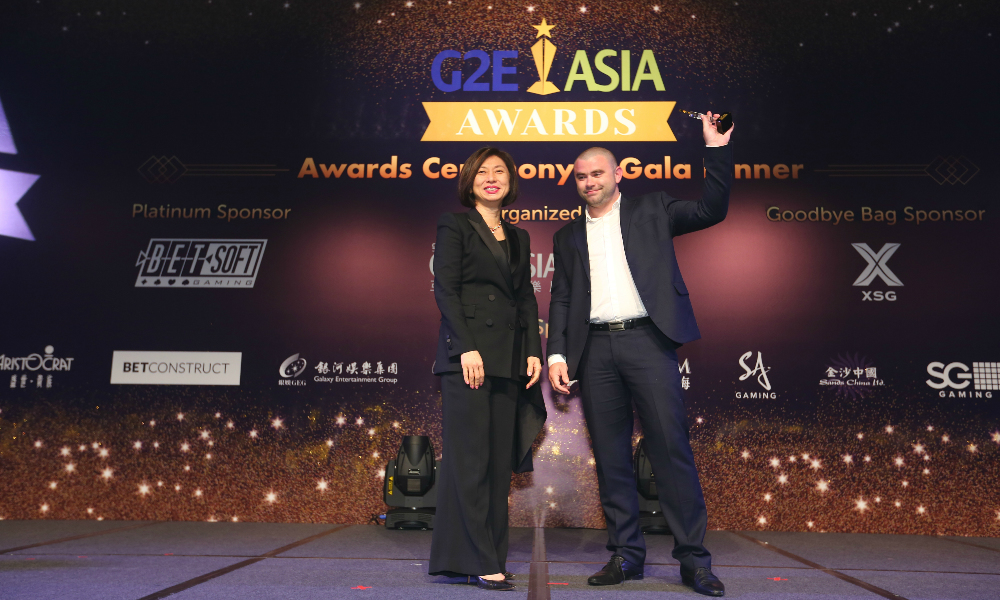 Reading Time:
2
minutes
May 22nd, 2018, Sofia, Bulgaria – Advanced betting solutions provider UltraPlay has been recognized by the industry at G2E Asia Awards for its eSports betting feed ODDS.gg winning the Best B2B Digital Product Solution Award. The Award's ceremony was held during G2E Asia, on May 15th, at MGM Grand Macau.
Commenting on the accomplishment, Mario Ovcharov, CEO of UltraPlay said: "It is very satisfying to see our strategy for providing the highest quality of eSports betting data and solutions recognized by the industry at the leading gaming exhibition in Asia. Winning the Best B2B Digital Product Solution Award for ODDS.gg is a special tribute to the combined dedication of the entire team at UltraPlay and the unrivaled qualities of our advanced eSports betting suite."
ODDS.gg provides real-time eSports odds, based on the idea of combining machine learning algorithms and human trading interactions. This hybrid methodology allows the system to learn from previous outcomes while taking into account what people are likely to bet on in an effort to accurately predict winners. ODDS.gg is adopted by the industry's professionals from all across the globe, as a working model for eSports betting, covering the requirements of both operators and gaming consultants alike.
UltraPlay has taken its eSports product ODDS.gg onto the next level by evolving both number of events, games and live betting coverage. Reaching the unprecedented numbers of 25 game titles, 3000+ eSports event a month, 1500+ in-play events as well as 50+ markets, ODDS.gg offers the widest coverage on eSports betting and is the industry's leader in this very specific and highly-demanded sector.
Following the award, the company has reported an increased interest from many new potential partners operating on key Asian markets during the three days of G2E Asia, in Macau. The company's booth at the leading Asian exhibition gathered many operators and organizations interested in the development and advantages of the company's sports and eSports betting solutions as well as the eGold cryptocurrency powered by UltraPlay. The new front-end solution that UltraPlay has presented during the show also attracted many who are looking for a turn-key solution to start operating online on a global scale.
Recently, the company has announced that its live betting model was enhanced to offer more markets on the Golden Trio – CS:GO, Dota2 and League of Legends. New tournaments and several new games titles were included in the company's portfolio as well such as King of Glory, GWENT, NBA 2K League and others.
UltraPlay's solutions offering a wide range of betting verticals – from sports to eSports betting and cryptocurrencies wagering allow a new betting website to launch successfully and be solidly positioned on the online gaming market. Through the company's solutions experienced and well-known bookies can definitely expand their business with the hottest betting options the players and online operators are constantly demanding such as eSports and crypto betting.
About UltraPlay:
UltraPlay is a modern technological company, founded in 2010, with the core ambition to offer an innovative approach to the online gaming industry by providing advanced betting solutions, focused on sports and eSports betting, live betting, white label, online casino and Blockchain technology.
Assembled by a team of iGaming professionals with vast experience in betting product development, operations, eSports and marketing, UltraPlay is a trusted partner for delivering superior sports software and odds products to its customers. Learn more about the company here: www.ultraplay.co
Gfinity Announces EA SPORTS FIFA 19 Global Series Partnership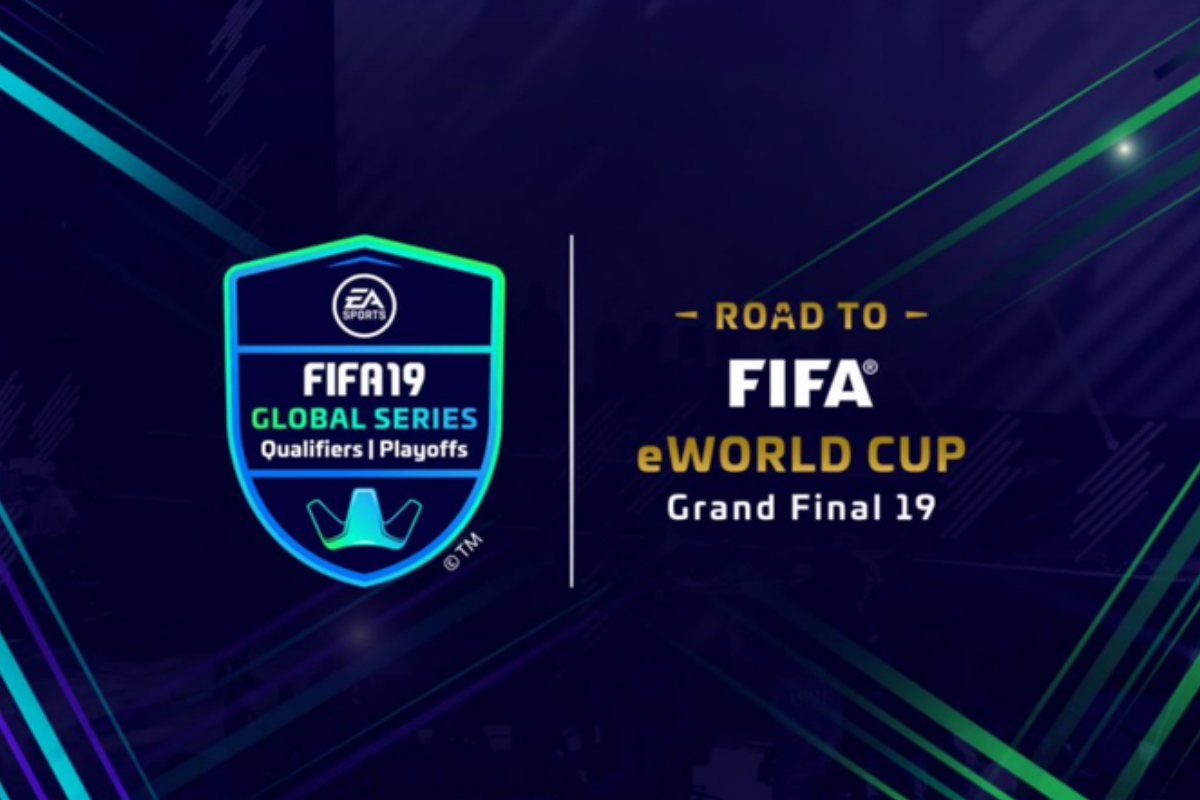 Reading Time:
2
minutes
Gfinity, a world-leading esports solutions provider, announces it will host four events as part of the EA SPORTS™ FIFA 19 Global Series. The tournaments consist of one FUT Champions Cup and three Licensed Qualifiers. The first event starts today, Friday 14th December 2018, and all will be held at the Gfinity Esports Arena in London and streamed across digital platforms.
Each of the events form part of the journey that players will take on the road to the FIFA eWorld Cup 2019. The FUT Champions Cup features 64 of the world's best FIFA 19 players who have qualified through in-game online competitions. The Licensed Qualifiers maintain the same format but feature 32 players across PlayStation 4 and Xbox One.
More than 20 million players across 60 countries participated in the EA SPORTS FIFA 18 Global Series. For the 2019 season, new pathways are now available making it easier for players to qualify for the EA SPORTS FIFA 19 Global Series through the introduction of a new EA SPORTS FIFA 19 Global Series Points system.
The FUT Champions Cups and Licensed Qualifiers extend Gfinity's strong relationship with competitive FIFA, following its recent appointment as Tournament Operator for the inaugural ePremier League. That tournament will feature esports players from each of the 20 Premier League clubs with registration now open for online qualifications.  This will be followed by individual club tournaments in January through March, and live finals kicking off on 28-29th March 2019. For more information, visit: https://e.premierleague.com
Garry Cook, Executive Chairman at Gfinity, said: "We are proud to extend our partnership with EA SPORTS for this season. With these four events, alongside the Gfinity Elite Series and the upcoming ePremier League, we continue to be at the forefront of FIFA competitive gaming tournaments. We are now established as one of the world-leaders in this sector. FIFA is driving growth in both participation and viewership and we will deliver best-in-class tournaments which will excite, inform and entertain their legion of fans."
About Gfinity :
Gfinity (LON: GFIN) is a world-leading esports solutions provider. Its business to business platform, "Powered by Gfinity", delivers managed services to game publishers, sports rights holders, commercial partners and media companies. Gfinity creates bespoke solutions, including competitions and industry leading content production, connecting our partners with the esports community in authentic and innovative ways. Partnerships include EA SPORTS, F1 Esports Series, Halo World Championship and the Forza Racing Championship.
Gfinity connects directly with competitive gaming consumers through its owned competition platform, the "Gfinity Elite Series". The Series enables competitive gamers to be part of the Gfinity community, testing themselves and developing new skills, while providing a pathway for those who aspire to a career in esports to join a leading professional team. "Gfinity Elite Series" content is distributed through linear and digital channels and is enjoyed by tens of millions of esports fans around the world.
All Gfinity managed service solutions and owned competitions are underpinned by its proprietary technology platform delivering a level playing field for all competitors and supporting scalable multi-format leagues, ladders and knock out competitions.
More information about Gfinity is available at http://www.gfinityplc.com
Nielsen Releases Unprecedented Insights On Esports Fan Attitudes And Behaviors Leveraging Twitch Data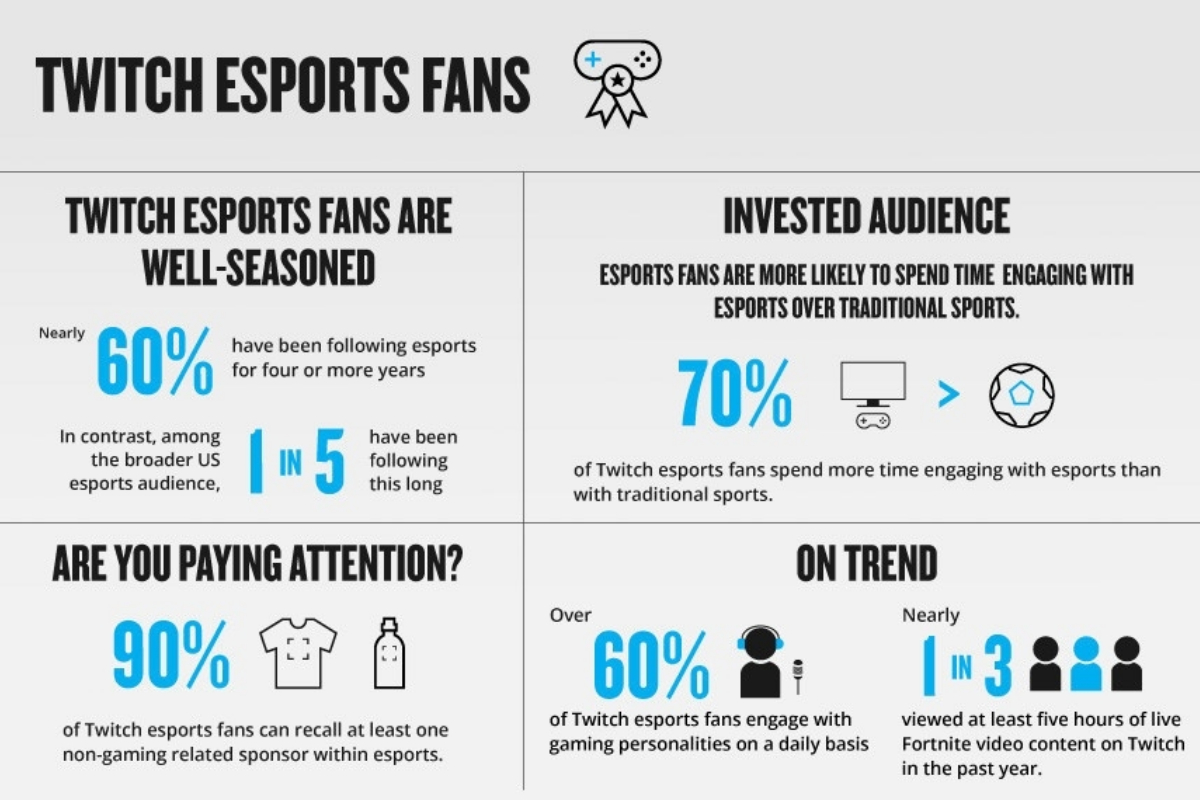 Reading Time:
3
minutes
New research details audience behavior across biggest esports titles and tournaments
Nielsen (NYSE:NLSN) announced an in-depth, first of its kind research study of esports fan attitudes and behaviors in the U.S. to feature data from Twitch, the leading service and community for multiplayer entertainment. Nielsen combined survey-based attitudes and preference data with Twitch viewership and behavior data from more than 2,000 U.S. esports fans who viewed esports content related to major titles like League of Legends, Overwatch League, Fortnite, and more over the past year.
The result of this Nielsen and Twitch Esports Fan research study is a set of rich data that marketers, rights holders and esports organizations can use to unlock the value of Twitch's audience at a detailed level. The data will guide those looking to make informed decisions for investments, sponsorship and advertising, as well as help esports organizations effectively demonstrate the unique value their audience brings to the industry.
Some of the high level insights from the Nielsen Esports study of the Twitch U.S. esports audience include:
Twitch esports fans are well-seasoned with nearly 60% following esports for four or more years. In contrast, among the broader U.S. esports audience, only 1 in 5 have been following this long, with 23% new to esports within the past year.
50% of Twitch esports fans have a paid TV subscription service; less than 40% claim to view television on a weekly basis.
90% of Twitch esports fans can recall at least one non-gaming related sponsor within esports.
Esports fans are more likely to spend time engaging with esports over traditional sports – Twitch fans significantly so, with 70% dedicating more time to esports than traditional.
Over 60% of Twitch esports fans engage with gaming personalities on a daily basis, and nearly one in three viewed at least five hours of live Fortnite video content on Twitch in the past year.
"As we continue to support our esports clients, a common theme has been their need for an even more detailed view of the esports audience to support data-driven business decisions," said Nicole Pike, Managing Director, Nielsen Esports. "At Nielsen, we know the power of viewership and how it can enrich an already valuable data set like our Fan Insights work. Given Twitch's depth of content and reach across esports properties, we are thrilled to have the opportunity to work with them since this marks a natural evolution for our annual research."
"Twitch caters to the many interests of gamers with esports among the more popular types of entertainment we offer," said Andrea Garabedian, VP, Advertiser Marketing, Twitch. "By providing Nielsen with an opportunity to survey our community, they were able to surface data that reflects the passionate nature of our esports fans. Based on the amount of time these gamers spend on our service and their familiarity with the scene, from the games to the sponsors, it is clear that Twitch represents an ideal destination for brands trying to connect with this audience."
Nielsen collected the Twitch Esports Fan data via an online survey deployed among a representative group of U.S.-based users from the Twitch Research Power Group (RPG). The Twitch RPG is Twitch's proprietary panel comprised of over 50,000 Twitch viewers and allows the brand to instantly tap into the pulse of its community. Members of the Twitch RPG who opted into the survey ranged from ages 18-40. Along with the survey invitation, Twitch shared anonymized behavioral viewership data from survey respondents across top esports leagues/tournaments and 20 different game titles.
Nielsen will incorporate key findings into its annual Nielsen Esports Report for the U.S. market, as well as leverage the data for consulting services. The data from this landmark research are currently available in the form of syndicated or custom analysis in addition to Nielsen's survey results among the broader esports fan base in the U.S. plus 10 other global markets. To discuss options and pricing, send inquiries to know@nielsen.com with the subject line "Esports Data."
ABOUT NIELSEN:
Nielsen Holdings plc (NYSE: NLSN) is a global measurement and data analytics company that provides the most complete and trusted view available of consumers and markets worldwide. Our approach marries proprietary Nielsen data with other data sources to help clients around the world understand what's happening now, what's happening next, and how to best act on this knowledge. For more than 90 years Nielsen has provided data and analytics based on scientific rigor and innovation, continually developing new ways to answer the most important questions facing the media, advertising, retail and fast-moving consumer goods industries. An S&P 500 company, Nielsen has operations in over 100 countries, covering more than 90% of the world's population. For more information, visitwww.nielsen.com.
Source: Nielsen Holdings plc
Calgary set to welcome eSports events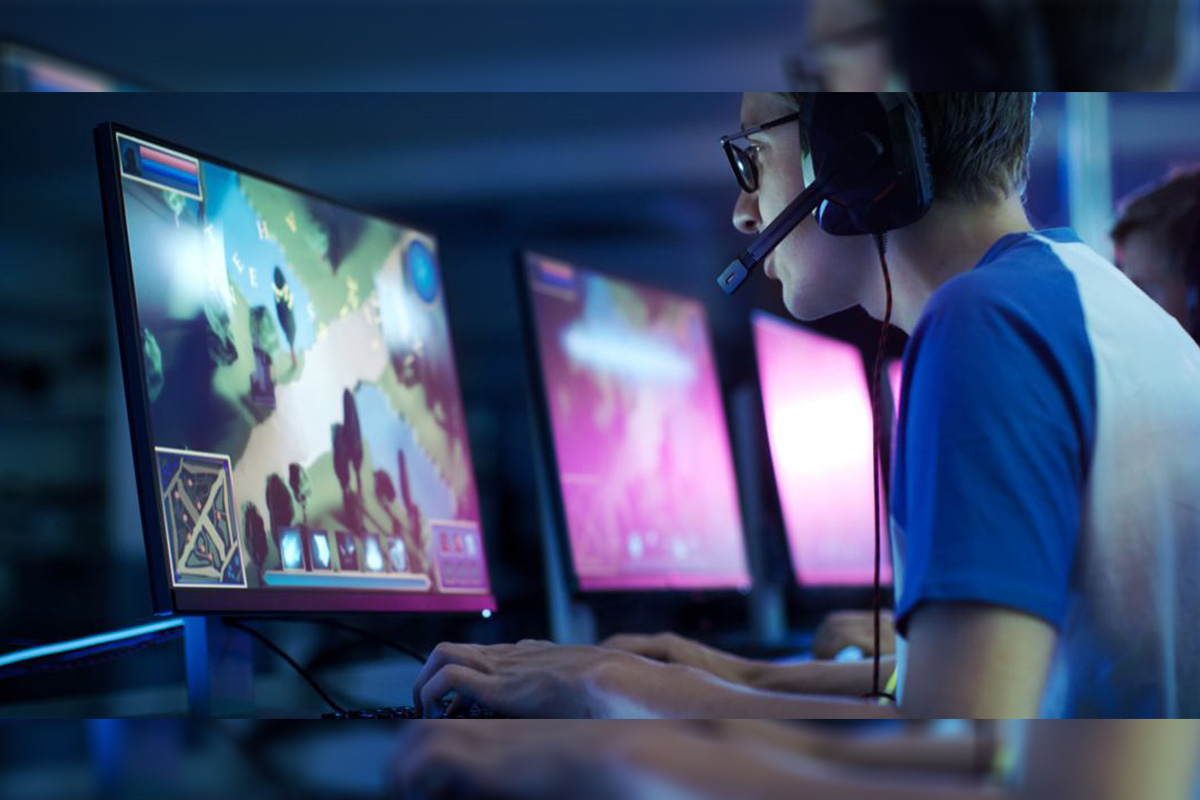 Reading Time:
1
minute
The Calgary eSports League is teaming up with Telus Spark to bring competitive video-game events to Calgary. If successful, the industry can produce revenues of more than $1-billion next year.
Unlike cities including Toronto and Vancouver, Calgary has yet to establish a firm eSports community beyond a few Facebook groups and clubs.
Wes Nelson, spokesman for the Calgary eSports League, said he sees a market for the sport in Calgary.
"Almost all of the elements are in place for a healthy eSports community in Calgary, they just need to be brought together and given a boost in order to thrive," Nelson added.
eSports offers a platform for the players to interact with the fans. On YouTube, where games are often streamed, five of the top 10 most popular and top-earning YouTubers make their money from video games.
There is a chance that eSports viewership to surpass the National Football League in total viewership by 2022, the Calgary league said.