Sportsbet.io pays out biggest cashout bet in its history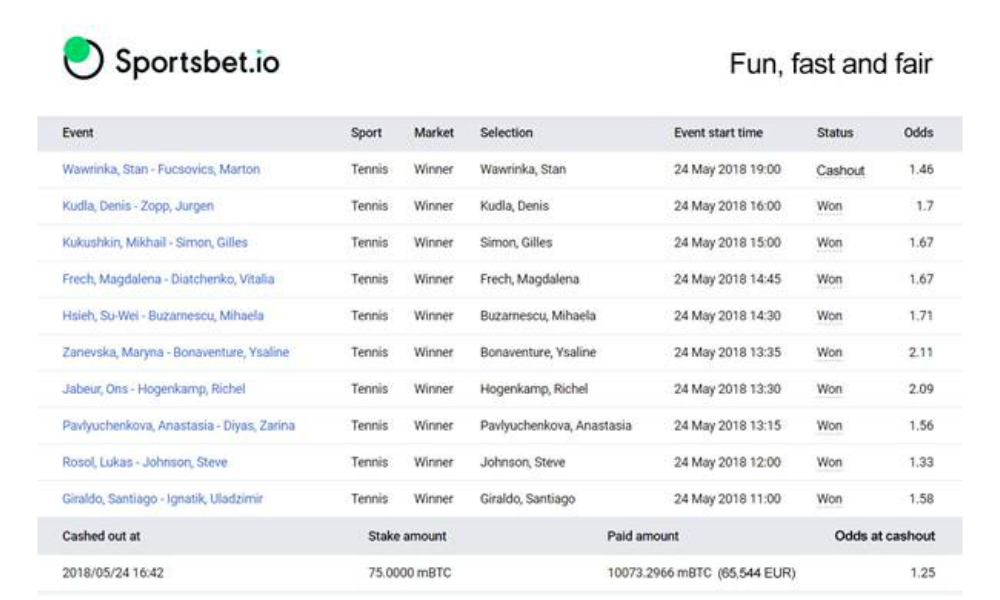 Reading Time:
2
minutes
Lucky punter wins 10 Bitcoin jackpot (€65,000) from tennis multiple
May, 2018 – Sportsbet.io, the leading Bitcoin-led sportsbook, has made history by swiftly paying out a whopping 10 Bitcoin (€65,000) via its new cashout feature.
The lucky player picked out a 10-leg tennis multiple, of which the first nine won. It was only during the final match involving Stan Wawrinka that the Sportsbet.io punter made the decision to cashout early.
It proved to be a wise move as Wawrinka went on to lose the match 6-4 6-0, while the player became Sportsbet.io's biggest ever cashout-winner. The player's winnings were paid out before the final match had finished.
The punter, a tennis enthusiast, said: "This multibet was huge luck as it is never easy to hit 10 games. I bet on it as a joke, and this happened!
"Thanks to the cashout option I was able to get the money before the last match which was actually losing."
Joe McCallum, Director of sportsbook at Sportsbet.io, added: "We're proud to be able to offer such a first class fixed odds betting experience, and think it stands testament to our promise of being a fun, fast and fair operator.
"The player was right to cashout and we're certain there will be many more lucky players to come."
Sportsbet.io became the first crypto sportsbook to add a cashout feature earlier this year, allowing bettors to lock-in profits, minimise losses and manage their wagers with ease.
As part of Sportsbet.io's 'Your Road To Glory' World Cup 2018 offering, cashout plus a range of premium, innovative features will be made readily available to all those betting in the crypto sportsbook's World Cup Centre.
About Sportsbet.io:
Founded in 2016 as part of the Coingaming Group, Sportsbet.io is a leading bitcoin-led sportsbook operator.
Sportsbet.io has an expansive, quality betting product across all major sports and eSports, offering more than 350,000 pre-match events per year, as well as comprehensive in-play content. It also provides innovative markets such as player prop bets for soccer, American football and basketball, and is the only bitcoin-led sportsbook to provide live streaming across all major sports.
Sportsbet.io prides itself on its secure and trustworthy betting service, with withdrawal times of around 1.5 minutes amongst the fastest in the industry.
For more information about Sportsbet.io, please visit https://sportsbet.io.
Israel to monitor cryptocurrency-based online-gambling banking transactions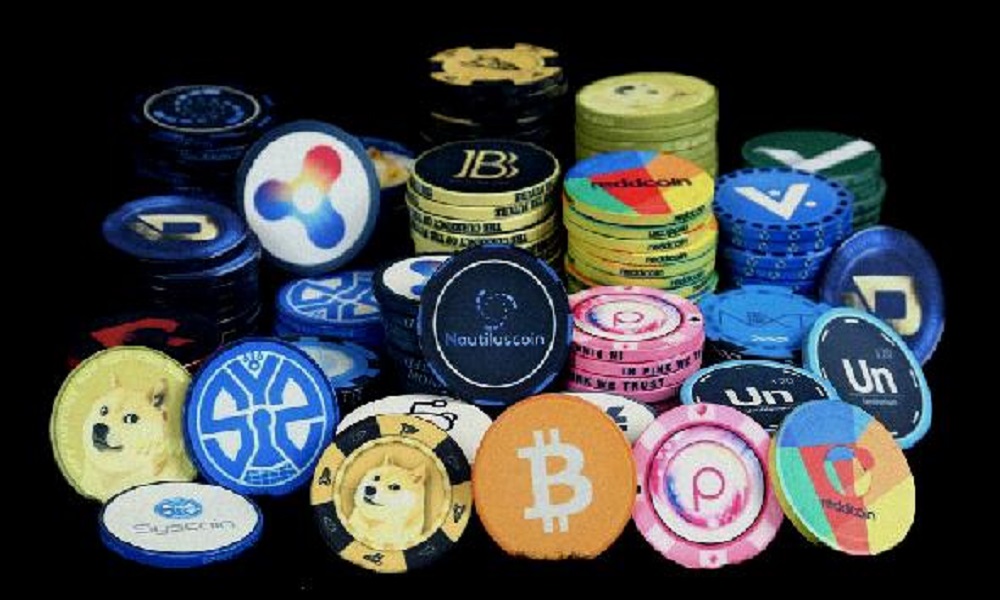 Reading Time:
2
minutes
Israel has is all set to introduce new rules that will nudge banks into stricter monitoring of cryptocurrency transactions, especially those related to online gambling.
Israel's Money Laundering and Terror Financing Prohibition Authority, a part of the Ministry of Justice, offered an initial version of the new legislation for public scrutiny.  The public can comment on the draft legislation until June 13. The draft lists a number of types of cryptocurrency transactions "that may appear to be unusual." It also stipulates which of the Israeli financial institutions must monitor and report such doubtful transactions. Israel's cryptocurrency trading platforms are included in the list.
Among these potentially "unusual" transactions are the "transfer of virtual currencies to online gambling platforms and sites." Online gambling is strictly forbidden in Israel, despite the country being a popular base for online gambling companies to base their technology and support staff.
There are 36 other "unusual" crypto activities cited in the draft, including any individual transfer to a digital wallet over NIS5k (US$1,400), a ludicrously low threshold. Even the trust-free zone that is the United States sets the threshold for suspicious transaction reports at $10k.
Attempts to split up a transfer to get under the NIS5k threshold, described as a "sequence of actions of the same service recipient whose purpose appears to be to circumvent the reporting requirement," will raise similar red flags.
Financial entities will also have to keep five years' worth of records on their customers' crypto activity, including their digital wallet addresses, IP addresses, and all details of their transaction history. The use of anonymous currencies such as Zcash and Monero will remain forbidden.
As draconian as the new rules might be, they will provide some badly needed clarity to Israel's crypto sector and some measure of assurance that financial institutions are acting within the law in processing crypto transactions. Israeli banks have been skittish about dealing with crypto, even in the face of court orders preventing banks from closing crypto business accounts.
Source: CalvinAyre.com
Bitcasino.io integrates ground-breaking fiat-to-Bitcoin currency converter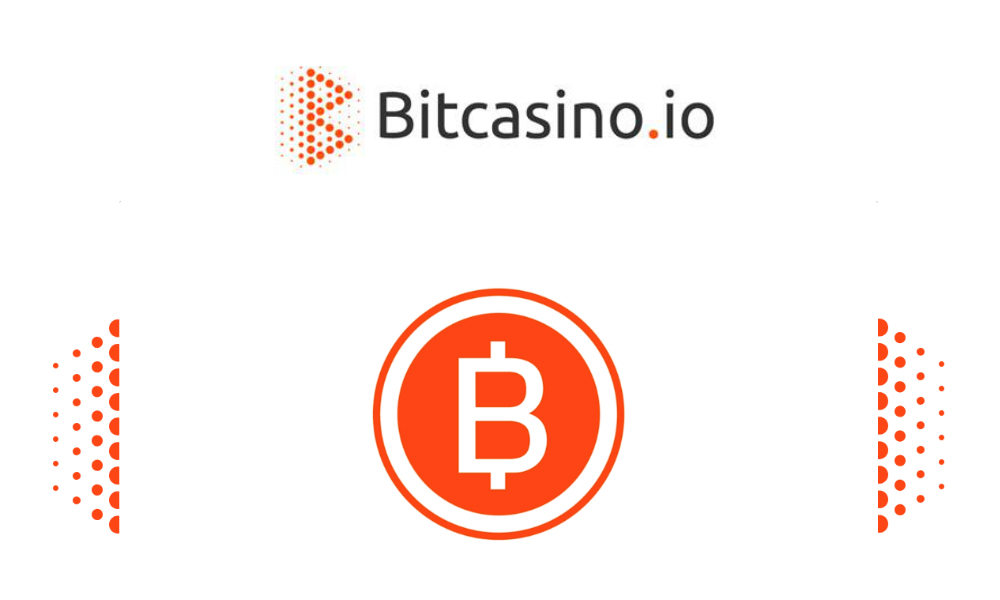 Reading Time:
2
minutes
Another industry-first for the pioneering online Bitcoin casino innovators
16th May, 2018 – Leading licensed Bitcoin casino, Bitcasino.io, has formed an industry-first partnership with Block Tech to host BTCXE, a fiat-to-Bitcoin currency converter.
Reflective of both Bitcasino's innovative ideals of keeping the customer at the centre of the universe and disrupting the industry, the pioneering move further simplifies depositing while also welcomes customers using credit and debit cards.
By offering bettors BTCXE's fiat-to-Bitcoin exchange service, those new to crypto-gambling are given a simple, fast, safe and secure entrance to the industry's leading Bitcoin casino.
In line with Bitcasino's values, BTCXE operates transparently while also placing a large focus on protecting players' security.
The feature uses the iSignthis platform and abides by industry best practice AML and KYC procedures, while the processing fee is kept at a consistent rate of 1.95% of an amount in fiat currency.
Tauri Tiitsaar, Head of Casino at Bitcasino.io said: "The popularity of cryptocurrencies continues to grow therefore it's now more important than ever for us to find ways to make playing easier for customers.
"Industry-first partnerships like this one with BTCXE not only offer something unique to our loyal players while also attracting new ones but helps us to stay ahead of the curve."
A spokesperson from BTCXE added: "The popularity of cryptocurrency gambling continues to rise in stock by the day and we are delighted to partner with industry frontrunners Bitcasino.io and Sportsbet.io.
"Our software offers a simple solution that allows everyone form cryptocurrency novices to experts enjoy both platforms and we are 100% confident the benefits will be clear to see for both parties."
Following BTCXE's successful casino debut Bitcasino's operator, The Coingaming Group, rolled-out the exchange to sports fans betting with Sportsbet.io. BTCXE will also be a prominent addition to an already impressive line-up of new features planned for Sportsbet.io's World Cup Centre.
Blockchain to revolutionise gambling industry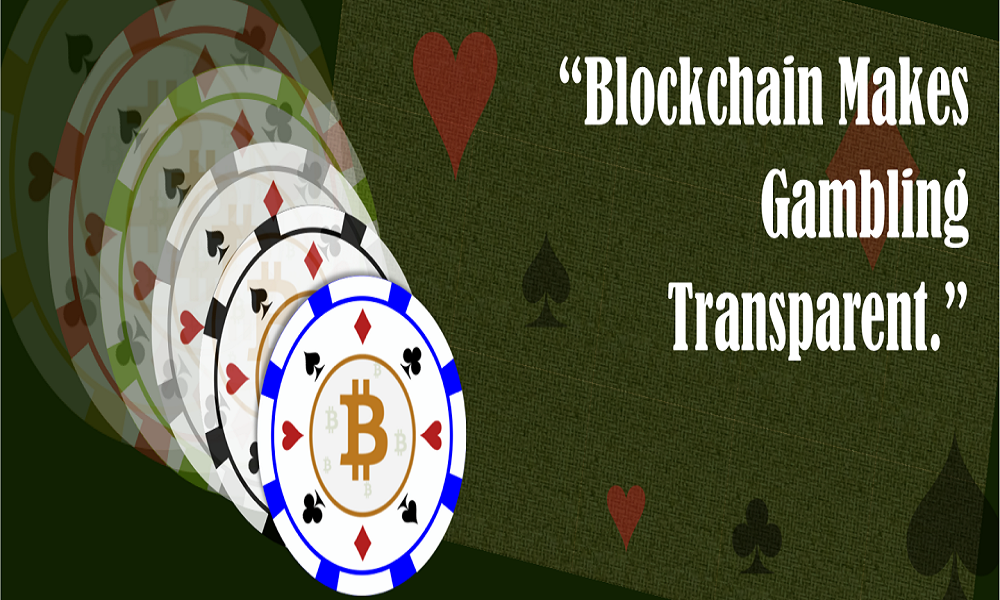 Reading Time:
2
minutes
Gamblica, a Malta-based online gambling provider, is all set to change turn the gambling industry upside down with the help of blockchain technology. The Gamblica platform provides a range of gambling activities: roulette and slot machines, poker room, sports betting, on a uniquely transparent and secure smart contract system. The platform is based on a blockchain technology and it helps solve age-old problems such as fraud, high fees, and personal data leakage.
The online gambling market is growing approximately 9% per year, that is about $5bn annually. Despite the growth, the quality of services provided is surprisingly low.
The industry is facing many serious problems, which hold back further development. One of them is fraudulent behaviour by some operators, which undermines the credibility of the entire market. Another problem is the risk of having one's account blocked when they want to withdraw their prize money after winning a jackpot.
The Gamblica platform is aimed to solve all these problems. It puts the player in charge. The Gamblica team believes blockchain to be one of their biggest advantages. It gives them an unprecedented access to worldwide markets and allows lightning fast, frictionless and hack-proof transactions. And the best part — no one can cheat. It is physically impossible to defraud players when using distributed ledger technology. Nice touch — Gamblica's White Paper is translated into nine languages.
The reason why most fair blockchain casinos fail is that they try to target dodgy casino operators, who are not interested in losing profits. Gamblica aims at designing a product for the end user, and that makes a real difference.
As it often happens, one of the best things about Gamblica is buried deep in smart contracts and arcane cryptographic theories. No one, literally not one person, can compromise the game's outcome. Gamblica's unique RNG requires several parameters to generate a random number. Each of those parameters is independent of others; some are generated by Ethereum blockchain. When they all come together in the project's RSA PRNG algorithm, the game's security becomes virtually impenetrable.
The only way to access the platform and purchase our services is Gamblica's utility token — GMBC. The rest is simple: the platform grows, so does GMBC.
If you feel that's exactly what you were looking for, the one thing you may want to know is their bonus schedule. Gamblica had been offering a 50% bonus during the first stage of the token sale: now contributors still have a chance to get GMBCs with a 32% bonus. The bonus, however, gradually decreases and will hit 0% in the last stage of the crowdsale. So, the earlier you participate, the bigger bonus you get.
What you need to participate is create your personal account on Gamblica's website and go through the KYC procedure. It is neither scary nor difficult; the team has even prepared a step by step guide on how to buy GMBCs.
One can purchase GBMC tokens by transferring BTC/ETH directly to their personal account. All bonuses will be awarded automatically. After the token sale, GMBCs can be transferred to the participant's external ERC-20 compatible Ethereum wallet.
Source: coinidol.com