British & Irish Industries Unite To Support Responsible Gambling Week 2018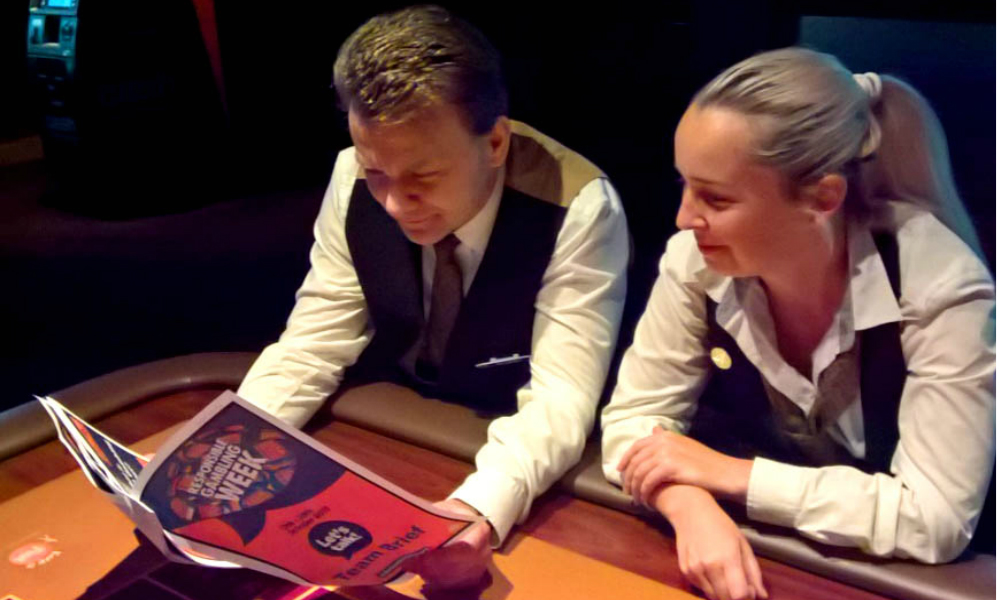 Reading Time:
5
minutes
The Industry Group for Responsible Gambling (IGRG) has announced that Responsible Gambling Week 2018 will take place from 1st – 7th November and that, for the first time, organisations and businesses from Ireland and Northern Ireland will join those from Great Britain in supporting the event.
The IGRG brings together every sector of the gambling industry through its member trade associations, covering online, amusement arcades, bingo clubs, bookmakers and casinos: all with the common objective of raising awareness of responsible gambling behaviours and encouraging staff, customers and the wider public to discuss what it means to gamble responsibly.
The headline theme of the Week will be Let's Talk About Responsible Gambling. By coming together with one voice, the industry is able extend its reach and ensure that the message of responsible gambling connects with the widest possible audience.
Encouraged by the success of the inaugural Responsible Gambling Week, held in 2017, which encompassed more than 10,000 gambling venues and online sites, 120,000 employees across Great Britain and created more than 10 million impressions on social media, the IGRG is seeking to build on the excellent results and take the campaign further in 2018. In Ireland, the initiative will be supported by more than 800 bookmakers shops and head offices, involving around 5,500 staff, and by the Arcades Association, the Gaming and Leisure Association of Ireland, Horse Racing Ireland and both the Irish Greyhound and Horse Racing Tote.
A new website www.responsiblegamblingweek.org has been created and contains information about the Week, its supporters, responsible gambling and where to find further help and information. The website provides a central resource and information point for customers, the general public, staff and supporting organisations, in addition to providing information and material for the media. Social channels for Responsible Gambling Week 2018 are also active on Facebook and Twitter: RGWeek18
Operators promote responsible gambling 365 days of the year, but Responsible Gambling Week creates the opportunity for businesses to start a conversation about how to keep gambling fun and safe, not only with their customers, but also with their friends and families.
John Hagan, Chairman of the Industry Group for Responsible Gambling, said:
 "Social responsibility is fundamental to the gambling industry's approach, and we are all dedicated, year-round, to promoting responsible gambling. But what makes Responsible Gambling Week special is that the whole industry is united and engaged, and we are pleased that this hugely positive collaboration extends to working with the Irish industry this year too.
Responsible Gambling Week 2018 seeks once again to call upon and harness the collective networks, venues and staff of all gambling sectors. For 2018, we will be seeking to broaden the Week's base of supporters and make use of communication networks, both traditional and digital, to have a conversation with a wider audience and raise awareness, continuing the "Let's talk" theme of 2017."
Sharon Byrne, Chairperson of the Irish Bookmakers Association, said:
"We are delighted to be partnering with the IGRG and joining their Responsible Gambling Week in November.  Following our very successful Responsible Gambling Week here in Ireland last February, it is a logical and progressive step to join forces with the UK campaign." 
"The week is all about having that conversation, raising awareness on gambling responsibly, and on how to access help or support for those who need it.  Merging both campaigns can only help to increase the impact and reach of the campaign and ensure maximum coverage for the week".  
Responsible Gambling Week 2018 will take place from 1st – 7th November 2018.  Organisations wishing to support the Week and get involved should, if a member of a supporting trade association, contact their trade association first. Organisations that are not members of a supporting trade association should contact the Responsible Gambling Week team by email: [email protected]
To stay up to date, please visit and follow Responsible Gambling Week 2018 on Facebook www.facebook.com/RGWeek2018 and on Twitter at @RGWeek2018 .
About Responsible Gambling Week
Responsible Gambling Week (RGW) is a national, cross-industry awareness campaign to promote responsible gambling
Responsible Gambling Week 2018 runs from 1st November-7th November 2018.
The campaign is led by the Industry Group for Responsible Gambling (IGRG) and all five sectors of the UK gambling industry (arcades, bingo clubs, bookmakers, casinos and online) and the Irish Bookmakers Association will be taking part.
The aim of the campaign is to further raise awareness amongst customers and the wider public of:
– How to gamble responsibly
– The tools that are available to help individuals gamble responsibly
– Where to find more information, help and support for those who need it
About IGRG:
Established in 2014, the IGRG promotes socially responsible gambling within the British gambling industry, in support of the three licensing objectives in the Gambling Act 2005.
The IGRG comprises the Association of British Bookmakers (ABB); British Amusement Machine Association (BACTA); The Bingo Association (BA); National Casino Forum (NCF); and Remote Gambling Association (RGA).
IGRG's member associations represent some 640 operators and 8,500 licensed premises, reflecting the spectrum of gambling businesses.
igrg.uk
Association of British Bookmakers (ABB)
The Association of British Bookmakers (ABB) is the industry association for the high street betting industry. Our members include three of the four largest high street operators: Ladbrokes-Coral, Paddy Power Betfair, and William Hill along with many independent bookmakers. Collectively, the ABB represents almost 80% of the high street betting shop industry. www.abb.uk.com
Bacta
Bacta represents the amusement and gaming machine industry in the UK. Its 500 members range from high-tech and creative manufacturers, to machine suppliers to pubs, clubs and bingo halls, to the operators of seaside Family Entertainment Centres and over-18s Gaming Centres. The industry's 310,000 machines contribute nearly £2 billion to the British economy and employs 34,000 people. www.bacta.org.uk
The Bingo Association
The Bingo Association is the trade association of the licensed bingo industry in Great Britain, representing the proprietors licensed under The Gambling Act 2005. Its aims are to promote and develop the interests of all licensed bingo operators. There are 103 operators in membership, ranging from large operators to single business units. The Bingo Industry Code of Conduct for Responsible Gambling is a condition of membership. www.bingo-association.co.uk
National Casino Forum (NCF)
The National Casino Forum (NCF) is the sole trade association for non-remote casinos in Great Britain. All non-remote casinos are members. NCF promotes a positive agenda for a well-regulated, socially responsible and economically sustainable casino industry. Adhering to the principles of Playing Safe, the sector's responsible gambling initiative, is a condition of membership. www.nationalcasinoforum.co.uk
Remote Gambling Association (RGA)
The Remote Gambling Association (RGA) is the largest online gambling trade association in the world, representing the largest licensed stock market listed remote gambling operators and software providers. The organisation provides the remote gambling industry with a single voice on all issues of importance to regulators, legislators, and key decision makers around the world. www.rga.eu.com
Irish Bookmakers Association (IBA)
The Irish Bookmakers Association (IBA) is a trade organisation, representing more than 85% of the retail betting sector in Ireland, including large multiples and independent operators.
It is responsible for working with and on behalf of the industry, to draft and implement codes of practice to ensure betting is kept fun and safe, and that the relevant information and services are readily available to anyone suffering from gambling related harm.
It makes submissions to Government to keep the betting environment and practices in Ireland in-line with international best standards. www.irishbookmakersassociation.com

PressEnter Group Elevates CRM Capabilities with Optimove Deal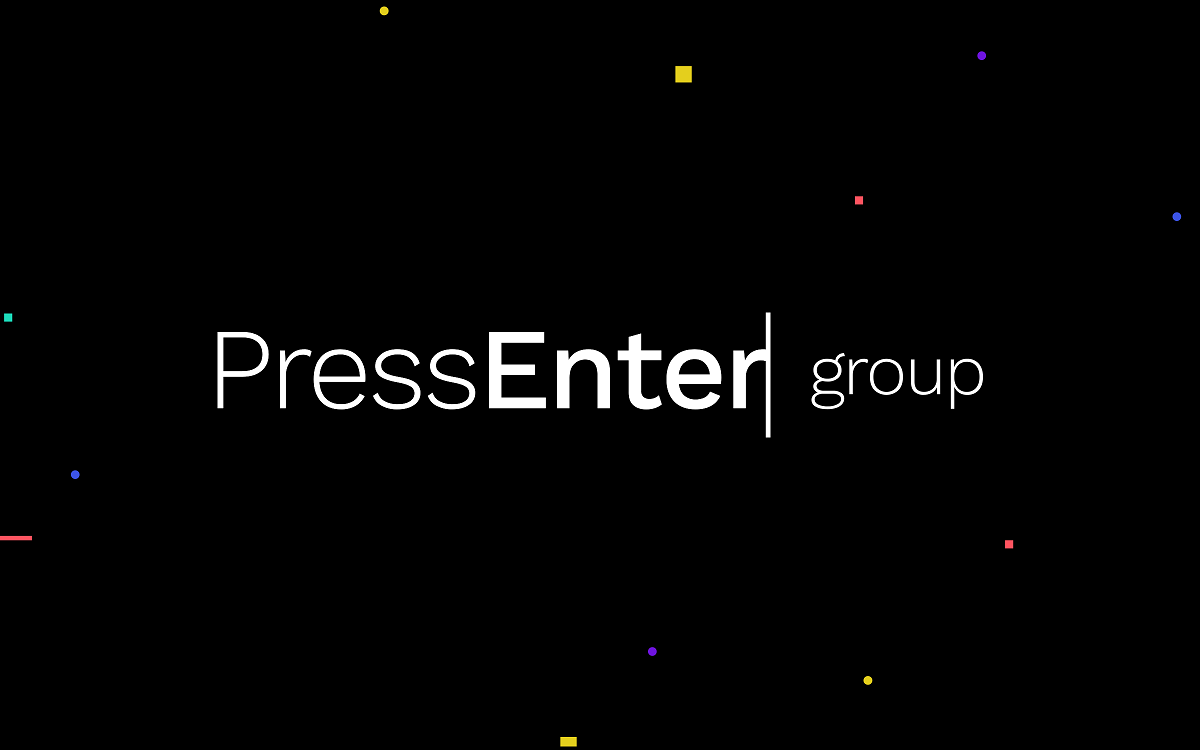 Reading Time:
< 1
minute
The fast-growing operator has partnered with the retention marketing leader to drive growth through AI-mapped CRM journeys
PressEnter Group, the dynamic operator of online casino brands such as 21 and Nitro Casino, has partnered with Optimove, the leading CRM Marketing platform,  in a bid to further scale its retention marketing efforts.
The partnership will power PressEnter Group's efforts to further automate its CRM processes in order to take the marketing activities to the next level. Optimove's AI-mapped CRM journeys, will allow PressEnter to  scale and manage hundreds of player segments, orchestrate real-time and scheduled multichannel campaigns, and measure the incremental value of each player interaction.
With a scientific, customer-led growth approach at the core of its player marketing efforts, PressEnter chose Optimove's for its data-driven  approach to marketing and AI capabilities to help the group unlock and enhance player lifetime value in a sustainable and responsible way.
The direct integration between PressEnter and Optimove has ensured expedited time to value and a seamless, effective technology stack that has enabled PressEnter to perfect player-experience on and off-game.
Lahcene Merzoug, Chief Executive Officer of PressEnter Group, said: "We are pursuing an ambitious and aggressive growth strategy in the markets where we are currently active but also in new jurisdictions where we believe  players will be receptive of our brands."
"Our unique retention strategies have been a key driver in our success to date but partnering with Optimove will allow us to significantly scale this activity, specifically  when it comes to automation and driving efficiencies."
Moshe Demri, GM EMEA at Optimove, said: "We are honored to be chosen by PressEnter Group to support its massive expansion efforts.  In a highly competitive market such as iGaming the only way for operators to grow is with exceptional CRM Marketing. Optimove is  committed to our clients' growth by providing marketers with highly sophisticated, AI-driven solutions that power personalised marketing  at scale.
"We are extremely proud and excited to enable PressEnter Group to expand its retention efforts, providing each player with the personalised experience they desire."
Hensel Grad Law Firm Joins All-in Diversity Project as Strategic Partner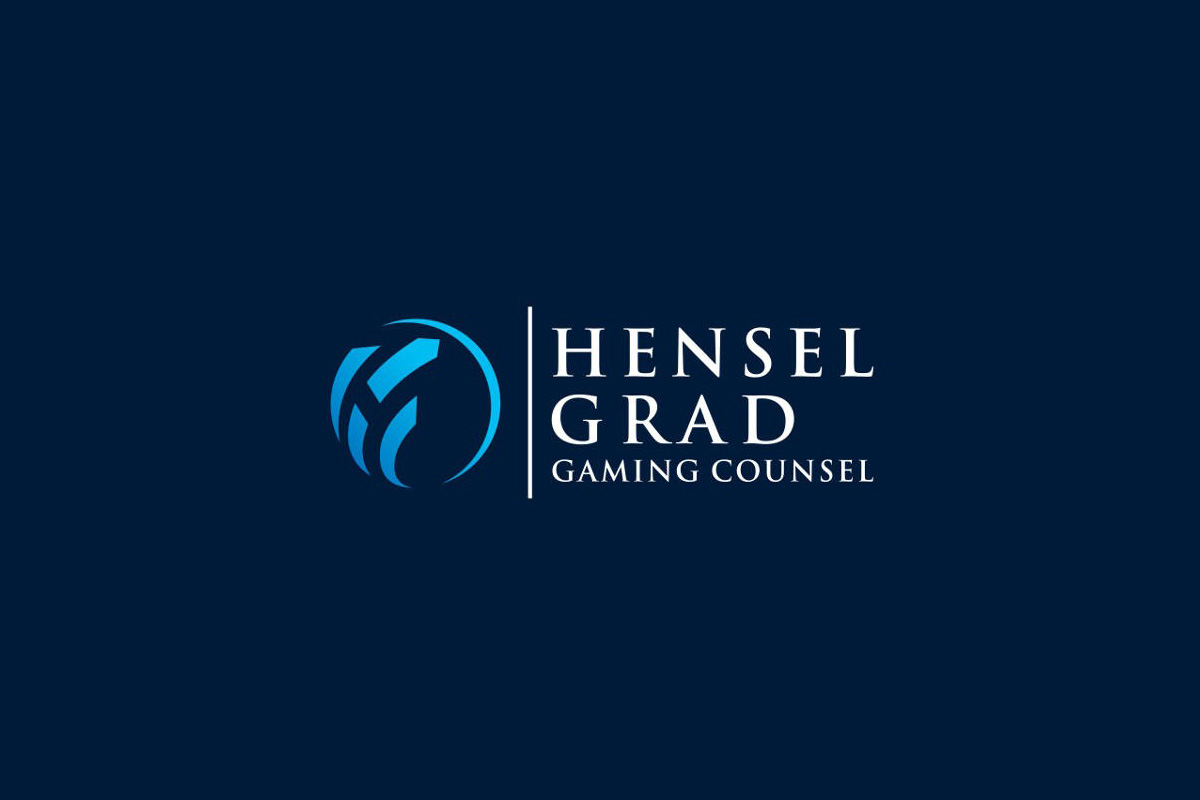 Reading Time:
2
minutes
The All-in Diversity Project has strengthened its network by signing the Hensel Grad Law Firm as its first strategic partner of 2022.
With more than 20 years of experience as gaming regulators and a thorough comprehension of how gaming laws are implemented and enforced, Hensel Grad is a gaming law and advisory firm positioned to serve an explosive gaming and sports betting industry in the US. Susan Hensel, one of the firm's founders, is also a long-standing member of the All-in Diversity Project Advisory Board.
As the central global resource for diversity, equality and inclusion, the All-in Diversity Project is a nonprofit committed to helping businesses around the world to become better companies through their DEI efforts.
"2022 is a key year for All-in. Not only does it mark the release of the third All-Index, which this year will include early insights into the impact of COVID and includes more big names than ever before, it is also the year that we start to step out of betting, gambling and gaming through our partnership with the British Standards Institute and launch of the first ever formally recognised Code of Practice for Diversity, Equality and Inclusion in the Workplace. At a time when the industry faces greater pressures than ever before, this offers us a unique opportunity to position the sector as a global leader in DEI. Our success has, and continues to be, driven by organizations and individuals committed to change. In Hensel Grad we get both," Christina Thakor-Rankin, co-founder of All-in Diversity Project, said.
"Hensel Grad is honored to join All-in as a strategic partner. What All-in has been able to accomplish in its first three years is impressive, and we look forward to being at the organization's side as it continues trailblazing for diversity, equality and inclusion in an industry where such growth is not only under a spotlight but also overdue. We are excited to help the organization reach even greater heights in the years ahead," Susan Hensel said.
WorldMatch Strengthens Partnership with Cristaltec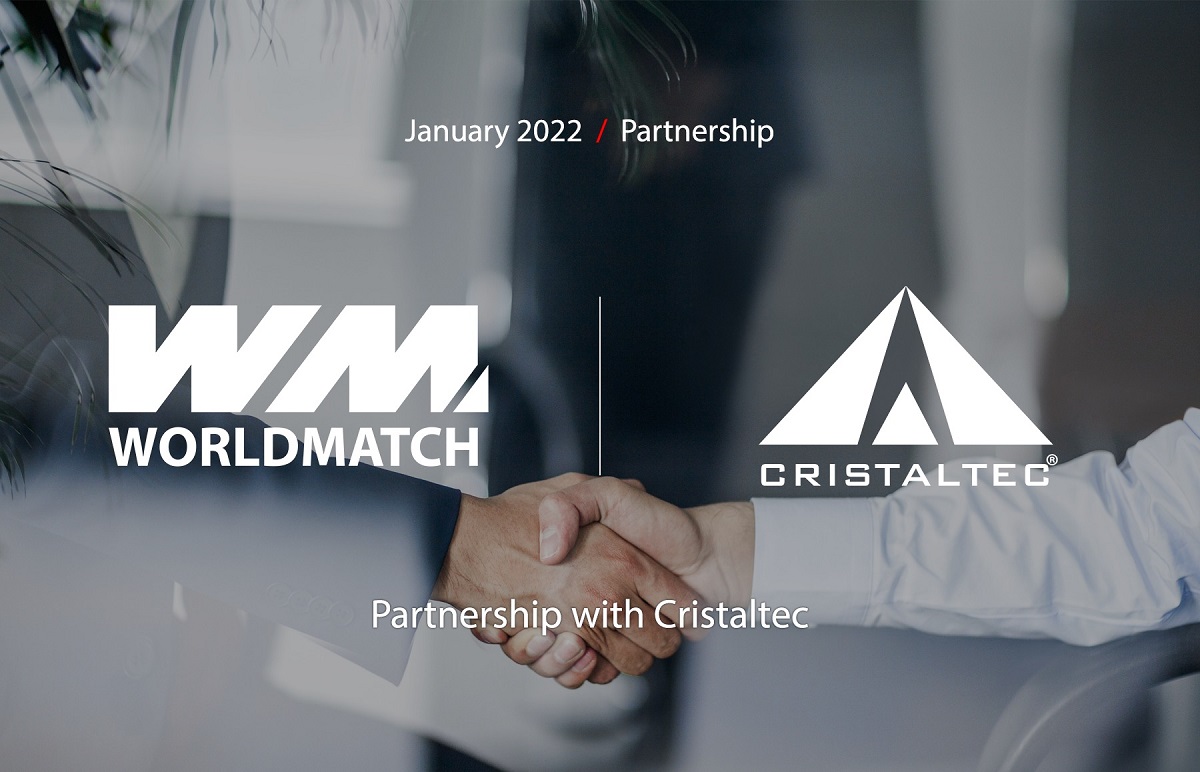 Reading Time:
< 1
minute
WorldMatch has strengthened its partnership with Cristaltec by agreeing to distribute Cristaltec's newest games to the Italian market.
WorldMatch is a pioneer and leader in the online market, an ever-expanding B2B provider who has provided for over twenty years what customers and players value the most: security, creative content, operational efficiency and innovative technology.
In addition to self-made slots, known and appreciated by operators around the world, WorldMatch will now also distribute products developed by third parties on the market.
After porting the most popular AWP / VLT Cristaltec games for the online market, WorldMatch will distribute Gallina d'Egitto Classic, Ghost Castle Classic, Blackout Classic, Egyptian Mythology, Vampire, Arizona, 7 Diamonds and Genius, for key customers in the Italian market.
"Cristaltec is a very important partner for us. We are excited to continue working together towards new goals. We are ready to enrich our gaming offer with these titles and we are honored to be able to present the new Cristaltec products to our customers. With this agreement we will further improve both the variety and the quality of our portfolio," Andrea Boratto, CEO of WorldMatch, said.
"We intended to invest and capitalize on our experience and ability to diversify and expand the gaming offer that has seen us and sees us as leaders in the AWP sector. After the acquisition of the Italian branch of the Inspired multinational for the VLT market, we are strongly committed to the online to bring our gaming philosophy to customers in this sector as well. The collaboration with WorldMatch, leader in the reference market, constitutes an important step for Cristaltec to carry out its goals of growth and consolidation to the online," Giovanni Agliata, CEO of Cristaltec, said.