British & Irish Industries Unite To Support Responsible Gambling Week 2018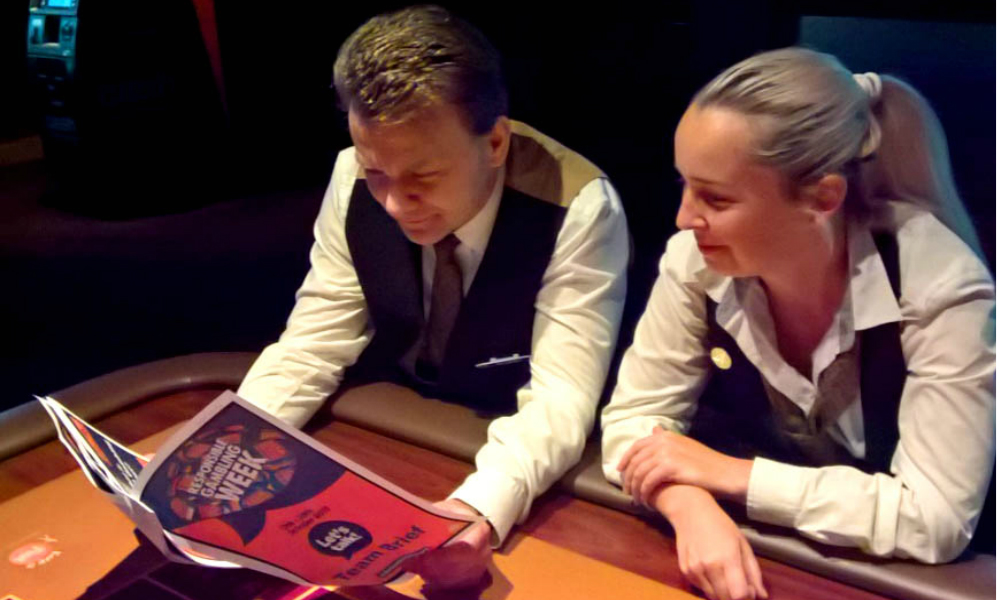 Reading Time:
5
minutes
The Industry Group for Responsible Gambling (IGRG) has announced that Responsible Gambling Week 2018 will take place from 1st – 7th November and that, for the first time, organisations and businesses from Ireland and Northern Ireland will join those from Great Britain in supporting the event.
The IGRG brings together every sector of the gambling industry through its member trade associations, covering online, amusement arcades, bingo clubs, bookmakers and casinos: all with the common objective of raising awareness of responsible gambling behaviours and encouraging staff, customers and the wider public to discuss what it means to gamble responsibly.
The headline theme of the Week will be Let's Talk About Responsible Gambling. By coming together with one voice, the industry is able extend its reach and ensure that the message of responsible gambling connects with the widest possible audience.
Encouraged by the success of the inaugural Responsible Gambling Week, held in 2017, which encompassed more than 10,000 gambling venues and online sites, 120,000 employees across Great Britain and created more than 10 million impressions on social media, the IGRG is seeking to build on the excellent results and take the campaign further in 2018. In Ireland, the initiative will be supported by more than 800 bookmakers shops and head offices, involving around 5,500 staff, and by the Arcades Association, the Gaming and Leisure Association of Ireland, Horse Racing Ireland and both the Irish Greyhound and Horse Racing Tote.
A new website www.responsiblegamblingweek.org has been created and contains information about the Week, its supporters, responsible gambling and where to find further help and information. The website provides a central resource and information point for customers, the general public, staff and supporting organisations, in addition to providing information and material for the media. Social channels for Responsible Gambling Week 2018 are also active on Facebook and Twitter: RGWeek18
Operators promote responsible gambling 365 days of the year, but Responsible Gambling Week creates the opportunity for businesses to start a conversation about how to keep gambling fun and safe, not only with their customers, but also with their friends and families.
John Hagan, Chairman of the Industry Group for Responsible Gambling, said:
 "Social responsibility is fundamental to the gambling industry's approach, and we are all dedicated, year-round, to promoting responsible gambling. But what makes Responsible Gambling Week special is that the whole industry is united and engaged, and we are pleased that this hugely positive collaboration extends to working with the Irish industry this year too.
Responsible Gambling Week 2018 seeks once again to call upon and harness the collective networks, venues and staff of all gambling sectors. For 2018, we will be seeking to broaden the Week's base of supporters and make use of communication networks, both traditional and digital, to have a conversation with a wider audience and raise awareness, continuing the "Let's talk" theme of 2017."
Sharon Byrne, Chairperson of the Irish Bookmakers Association, said:
"We are delighted to be partnering with the IGRG and joining their Responsible Gambling Week in November.  Following our very successful Responsible Gambling Week here in Ireland last February, it is a logical and progressive step to join forces with the UK campaign." 
"The week is all about having that conversation, raising awareness on gambling responsibly, and on how to access help or support for those who need it.  Merging both campaigns can only help to increase the impact and reach of the campaign and ensure maximum coverage for the week".  
Responsible Gambling Week 2018 will take place from 1st – 7th November 2018.  Organisations wishing to support the Week and get involved should, if a member of a supporting trade association, contact their trade association first. Organisations that are not members of a supporting trade association should contact the Responsible Gambling Week team by email: [email protected]
To stay up to date, please visit and follow Responsible Gambling Week 2018 on Facebook www.facebook.com/RGWeek2018 and on Twitter at @RGWeek2018 .
About Responsible Gambling Week
Responsible Gambling Week (RGW) is a national, cross-industry awareness campaign to promote responsible gambling
Responsible Gambling Week 2018 runs from 1st November-7th November 2018.
The campaign is led by the Industry Group for Responsible Gambling (IGRG) and all five sectors of the UK gambling industry (arcades, bingo clubs, bookmakers, casinos and online) and the Irish Bookmakers Association will be taking part.
The aim of the campaign is to further raise awareness amongst customers and the wider public of:
– How to gamble responsibly
– The tools that are available to help individuals gamble responsibly
– Where to find more information, help and support for those who need it
About IGRG:
Established in 2014, the IGRG promotes socially responsible gambling within the British gambling industry, in support of the three licensing objectives in the Gambling Act 2005.
The IGRG comprises the Association of British Bookmakers (ABB); British Amusement Machine Association (BACTA); The Bingo Association (BA); National Casino Forum (NCF); and Remote Gambling Association (RGA).
IGRG's member associations represent some 640 operators and 8,500 licensed premises, reflecting the spectrum of gambling businesses.
igrg.uk
Association of British Bookmakers (ABB)
The Association of British Bookmakers (ABB) is the industry association for the high street betting industry. Our members include three of the four largest high street operators: Ladbrokes-Coral, Paddy Power Betfair, and William Hill along with many independent bookmakers. Collectively, the ABB represents almost 80% of the high street betting shop industry. www.abb.uk.com
Bacta
Bacta represents the amusement and gaming machine industry in the UK. Its 500 members range from high-tech and creative manufacturers, to machine suppliers to pubs, clubs and bingo halls, to the operators of seaside Family Entertainment Centres and over-18s Gaming Centres. The industry's 310,000 machines contribute nearly £2 billion to the British economy and employs 34,000 people. www.bacta.org.uk
The Bingo Association
The Bingo Association is the trade association of the licensed bingo industry in Great Britain, representing the proprietors licensed under The Gambling Act 2005. Its aims are to promote and develop the interests of all licensed bingo operators. There are 103 operators in membership, ranging from large operators to single business units. The Bingo Industry Code of Conduct for Responsible Gambling is a condition of membership. www.bingo-association.co.uk
National Casino Forum (NCF)
The National Casino Forum (NCF) is the sole trade association for non-remote casinos in Great Britain. All non-remote casinos are members. NCF promotes a positive agenda for a well-regulated, socially responsible and economically sustainable casino industry. Adhering to the principles of Playing Safe, the sector's responsible gambling initiative, is a condition of membership. www.nationalcasinoforum.co.uk
Remote Gambling Association (RGA)
The Remote Gambling Association (RGA) is the largest online gambling trade association in the world, representing the largest licensed stock market listed remote gambling operators and software providers. The organisation provides the remote gambling industry with a single voice on all issues of importance to regulators, legislators, and key decision makers around the world. www.rga.eu.com
Irish Bookmakers Association (IBA)
The Irish Bookmakers Association (IBA) is a trade organisation, representing more than 85% of the retail betting sector in Ireland, including large multiples and independent operators.
It is responsible for working with and on behalf of the industry, to draft and implement codes of practice to ensure betting is kept fun and safe, and that the relevant information and services are readily available to anyone suffering from gambling related harm.
It makes submissions to Government to keep the betting environment and practices in Ireland in-line with international best standards. www.irishbookmakersassociation.com

Betsoft Gaming Launches its Slot Gaming Titles on 888casino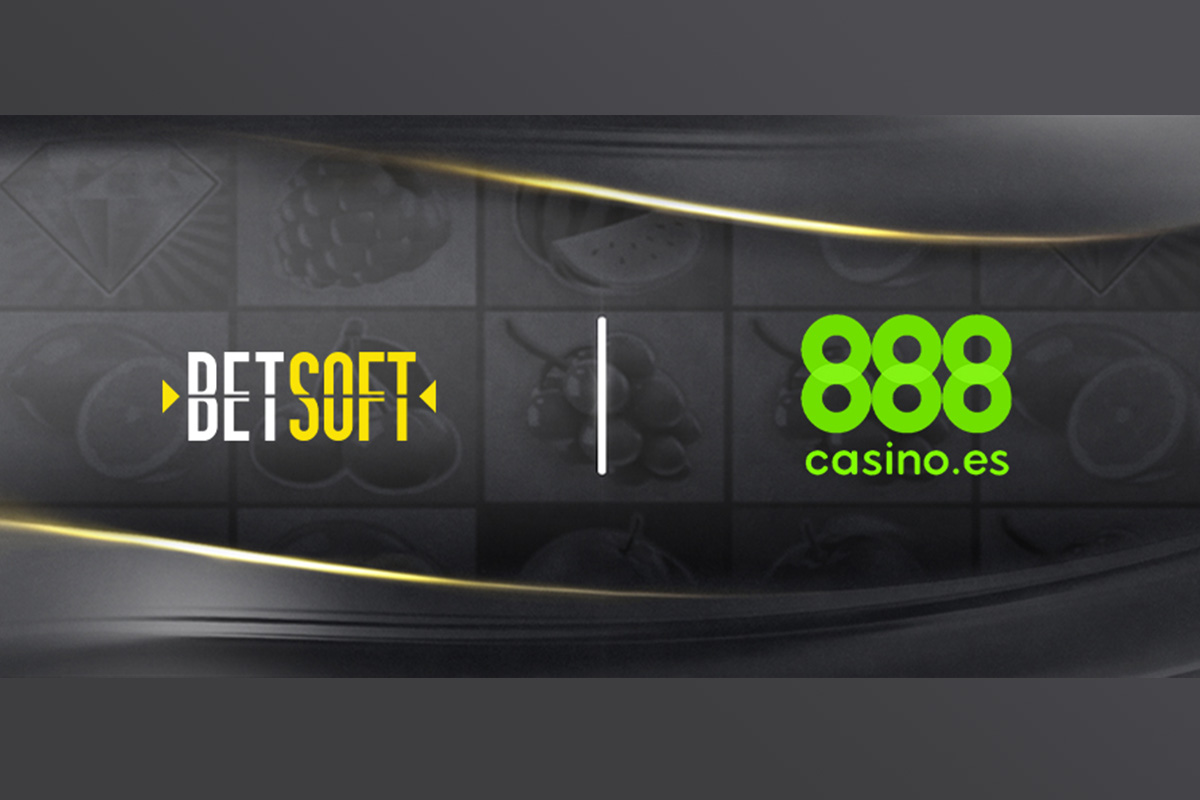 Reading Time:
< 1
minute
Betsoft Gaming has launched its slot gaming titles on 888casino, one of the world's leading online casino brands and part of 888 Holdings plc.
Following its recently announced deal with 888casino, the teams have worked together to integrate a selection of Betsoft's games onto 888casino's Spanish platform, 888casino.
To support its commitment to the Spanish market, Betsoft has undertaken the translation of many of its biggest hits. These will be available on 888casino, along with the latest releases Tower of Fortuna, Return to Paris and Thai Blossoms also forming part of the offering.
Betsoft Gaming successfully undertook two ISMS audits in 2020, allowing it to operate in both Spain and Colombia. This, in conjunction with Betsoft's other signings with top tier licensees in Spain, has consolidated Betsoft's brand recognition across the country.
"As a long-term innovator in iGaming, it is our strategy to collaborate with operators such as 888casino who share our ethos on quality customer service. We are very pleased now to be live with them in Spain," Anastasia Bauer, Head of Account Management at Betsoft Gaming, said.
"We are delighted to be adding Betsoft's leading gaming content to our 888casino platform in Spain. Betsoft is renowned for creating innovative gaming titles which are loved by players and adding a selection of its most innovative games to our platform will provide our players in Spain with an even wider selection of high-quality and player-focused games to choose from, aligning with our product and content-leadership strategy. We look forward to working with Betsoft in the future," Talya Benyamini, VP B2C Casino at 888, said.
GIS and EPIC Risk Management to Host Pioneering Gambling Awareness Summit at Wembley Stadium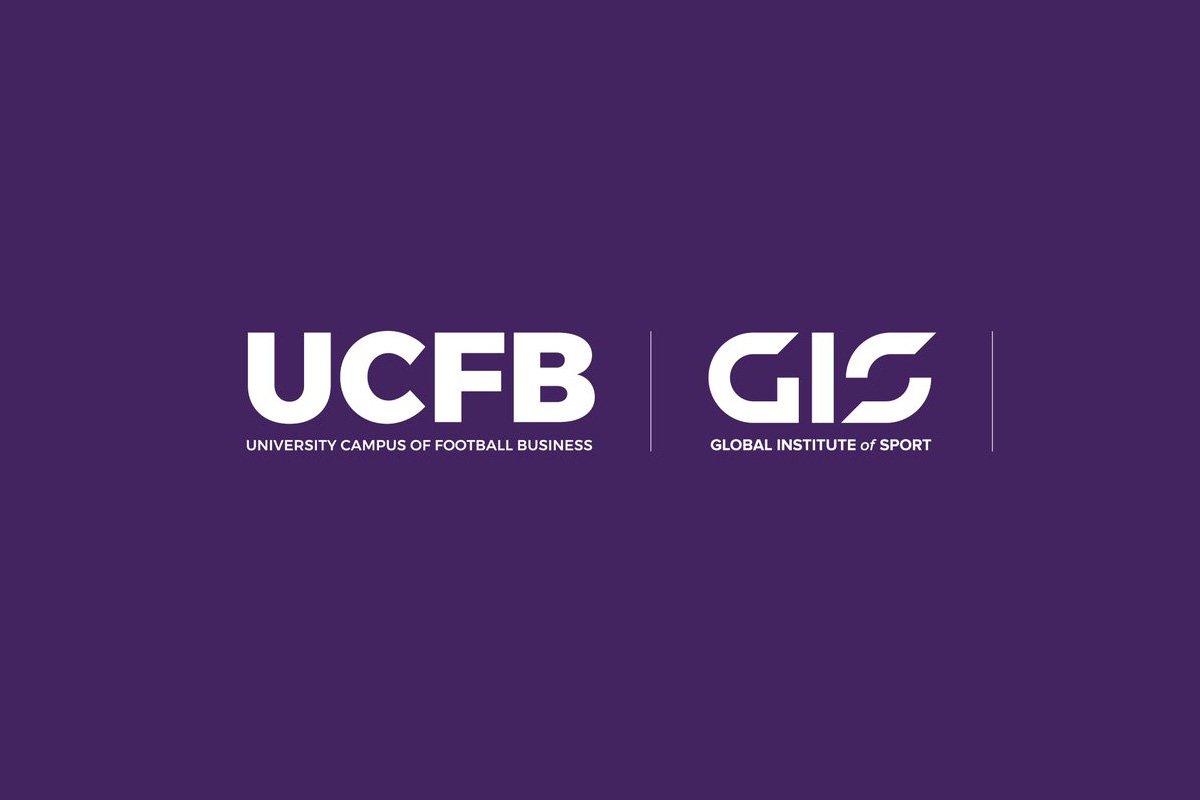 Reading Time:
2
minutes
Global Institute of Sport (GIS) will join forces with EPIC Risk Management this autumn to deliver a pioneering gambling-harm awareness event at the iconic Wembley Stadium.
The partnership, which also sees GIS become EPIC's official education partner, will involve the two parties coming together to host the inaugural Global Gambling Harm in Sport Summit on Wednesday 5th October.
Taking place at the world-famous Wembley Stadium, home to one of GIS' unique UK campuses, the summit will enable a host of the world's premier executives and welfare professionals from elite sport and esports to gather and learn how best to tackle the issue of gambling harm in their industry.
John Millington, senior director at EPIC Risk Management, said: "Problem gambling can affect any individual from any walk of life, but several academic studies have reached the same finding that athletes are up to four times more likely to suffer its consequences.
"Clearly, education and prevention work for those who regularly participate in competitive sport is a hugely important in tackling this issue. This summit is designed to bring in experts across the professional sport eco-system to delve into this issue and look at ways of protecting those most vulnerable from gambling harm.
"GIS are the perfect partner to help undertake research and mine data on this topic and have joined forces with us to ensure that we can ensure that the right people can continue to receive it, contribute to it, and act upon it.
"They will be making a vital contribution to the Pro Sport Advisory Board in the longer term via their new status as our Education Partner and we're delighted that their iconic base at Wembley Stadium will be the perfect setting for some important discussions to take place among the people who can enact genuine change for the better on this issue."
GIS president Sharona Friedman said: "We're delighted to have partnered with EPIC Risk Management to deliver the Gambling Harm Prevention in Sport Summit at our iconic Wembley stadium campus.
"The Global Institute of Sport wants to help address some of the key issues across sport and we look forward to working with EPIC Risk Management on facilitating this discussion as well as working to create future recommendations of best practice.
"Bringing together leaders from across the sports industry to all put forward insight and experiences related to the issues around gambling related harm is the first step in exploring how we can best work towards reducing the risks associated."
Stats Perform Named as Official Data Provider for the Rugby League World Cup 2021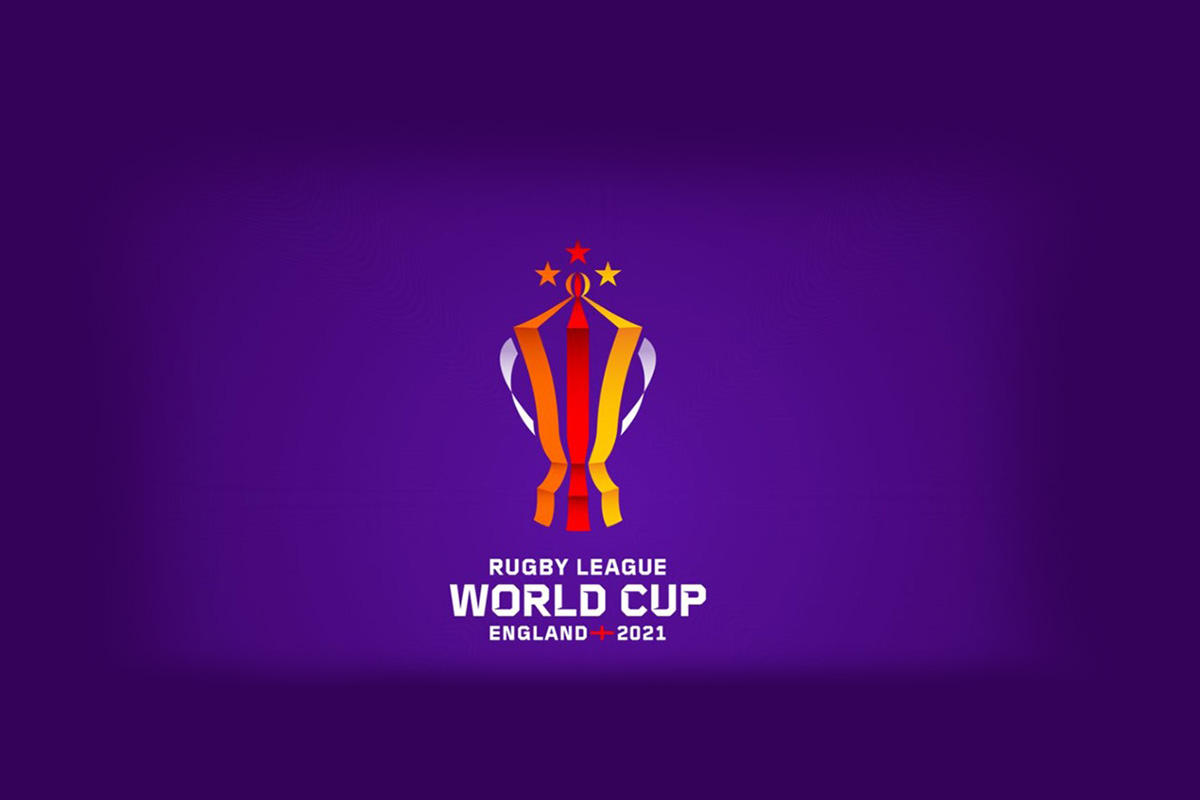 Reading Time:
2
minutes
Rugby League World Cup 2021 (RLWC2021) has appointed Stats Perform as their exclusive Official Data Partner for the re-arranged men's, women's and wheelchair competitions taking place this year in England.
Stats Perform's Opta data will support RLWC2021 and their partners in creating unique experiences for their audiences across media, brands and sponsors, which will be unveiled and showcased before and during the event. RLWC2021's continued alignment with Stats Perform reinforces the competition's commitment to ensuring that media and technology partners covering the competitions are provided with the highest quality data to bring every match to life for fans around the world.
Detailed data will be delivered through an extensive range of Opta data feeds, with Stats Perform's highly visual, easily customisable widgets providing data-powered solutions for use across digital and social platforms, before, during and after the action.
Opta data and statistics will power RLWC2021's social channels, where they will help determine the competition's top performing players and inform and empower fans.
Stats Perform will create extensive preview and post-match packs for the clubs and media ahead of all matches, allowing broadcast operations and commentators full use of Opta data in a time-efficient way.
Steve Xeller, Chief Revenue Officer of Stats Perform, said: "We're delighted to announce our partnership with Rugby League World Cup 2021 and be a part of powering the first Rugby League World Cup that encompasses the men's, women's and wheelchair competitions within one tournament.
"Stats Perform has a long history of growing Rugby League globally through our market leading data, content, and distribution, and this deal is yet another milestone in Stats Perform's commitment to supporting the expansion of the sport across the globe."
The national competing team coaches, analysts and performance staff will also have access to RugbyHub, Stats Perform's flexible, fully integrated platform at the core of analysis in professional rugby, providing a central store of data and video content that allows teams to access crucial information as soon as they need it.
Integrated match footage is synchronised with data, allowing users to easily access matches and analyse the key areas specific to a game plan. Teams will also be provided with detailed analytical reports following every match, providing performance insights which can help inform tactical decision making as the tournament progresses.
Jon Dutton, RLWC2021 Chief Executive, said: "The RLWC2021 is committed to making a real impact in communities, and one of the ways we can support this is by delivering the best possible experiences for our passionate fans, along with supplying our partners and teams with the highest quality match data.
"Stats Perform have been appointed as our official data supplier, due to their longevity and reliable history in the industry. I look forward to working with them as they help us deliver the biggest, best and most inclusive Rugby League World Cup in history."