Betway continues Spanish sponsorship push with Deportivo Alavés deal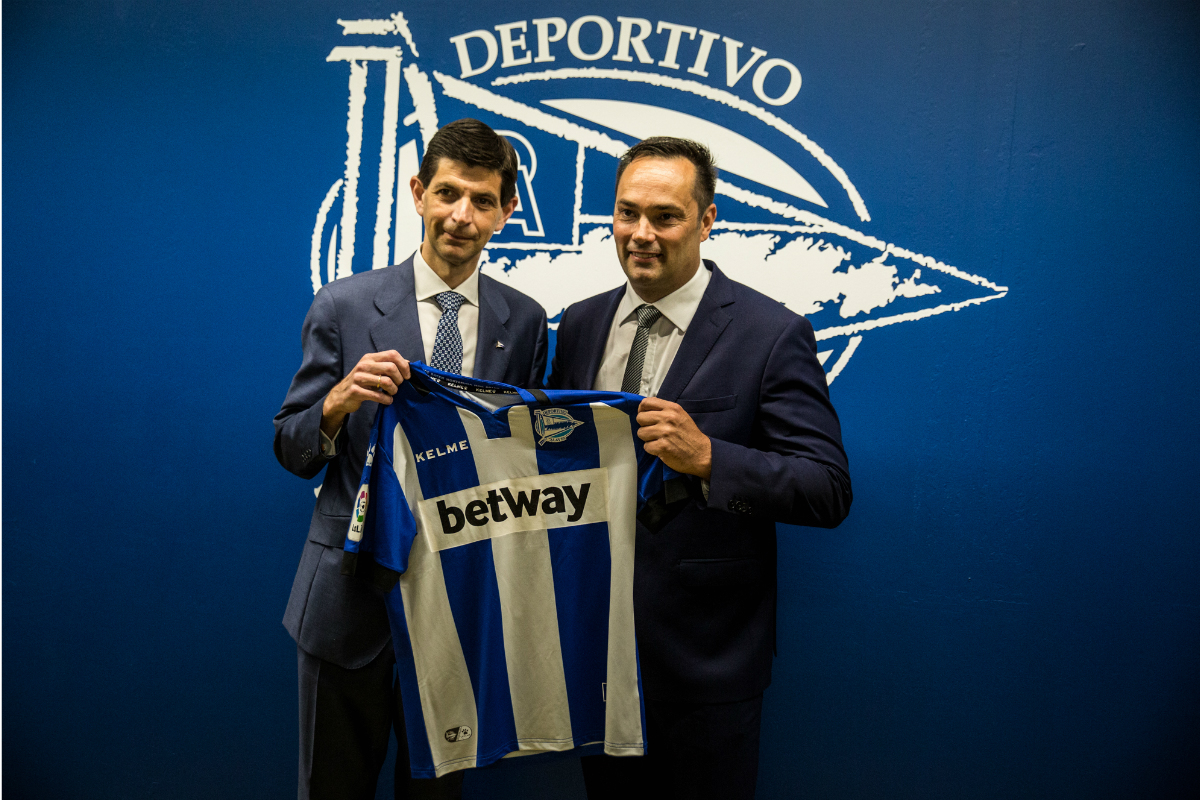 Reading Time:
2
minutes
Leading online bookmaker seals two-year deal as official shirt sponsor
4th July, 2018 – Betway has agreed a landmark two-year deal to become the official shirt sponsor of Spanish La Liga side Deportivo Alavés.
Nicknamed 'Babazorros El Glorioso' (The Glorious One), Deportivo Alavés is preparing for its third successive season in La Liga having finished 14th last campaign, reaching the quarter finals of the Copa del Rey.
Betway has been the principal sponsor of English Premier League side West Ham United since 2015 and this is the third Spanish sponsorship in their portfolio having agreed deals with C.D. Leganés and Levante U.D.
Already a betting partner of Bundesliga club Werder Bremen and Belgian champions RSC Anderlecht, the deal enhances the leading online gambling company's reach throughout Europe.
Betway's Anthony Werkman, said: "We are always looking for great ways to promote the Betway brand globally and we have done that with Deportivo Alavés, our third La Liga shirt sponsorship deal.
"Deportivo Alavés is a club on the up and we are delighted to be playing a part in their journey ahead of their third successive season in La Liga. It's sure to be yet another exciting campaign."
Alfonso Fdez. de Trocóniz, Chairman of Deportivo Alavés, added: "It's an honour to partner with a company as big as Betway until 2020. We welcome them to the Deportivo Alavés family and we look forward to growing together."
About the Betway Group:
The Betway Group is a leading provider of first-class entertainment across sports betting, casino, bingo and poker. Launched in 2006, the company operates across a number of regulated online markets and holds licences in the UK, Malta, Italy, Denmark, Spain, Belgium, Germany and Ireland. Based in Malta and Guernsey, with support from London, Isle of Man, Stockholm and Cape Town, the Betway team comprises over 1,000 people.
Betway prides itself on providing its customers with a bespoke, fun and informed betting experience, supported by a safe and secure environment. Betway is a member of several prominent industry-related bodies, including ESSA, the Independent Betting Adjudication Service (IBAS) and the Remote Gambling Association (RGA), and is accredited by trusted international testing agency eCOGRA. It is also a partner of the Professional Players Federation (PPF) and is a donor to the Responsible Gambling Trust.
In addition to the flagship Betway brand, the Betway Group operates a number of other brands including Dream Bingo, Bingo on the Box, Spin Casino and the Hippodrome Online Casino. For more information about Betway's various products and licenced brands, please visit www.betwaygroup.com.
Continent 8 Named "International Business of the Year" at the Isle of Man Newspapers Awards for Excellence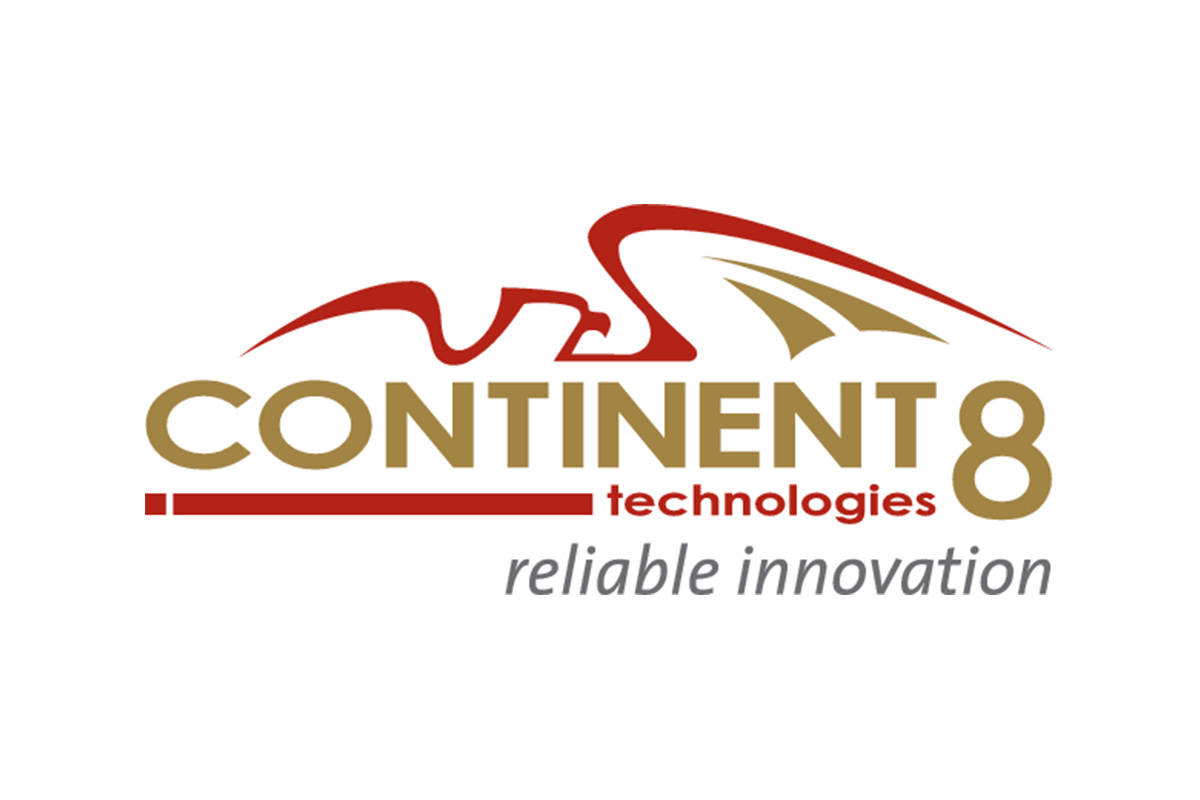 Reading Time:
2
minutes
Continent 8 Technologies, the award-winning, multi-jurisdictional global data solutions provider, has been named the 2018 "International Business of the Year" at the prestigious Isle of Man Newspapers Awards for Excellence held last night at the Villa Marina, Isle of Man.
This year, Continent 8 was shortlisted in the "International Business of the Year category" – one of the most sought after awards of the night. Now in its 13th year, the Awards for Excellence has recognised more than 300 local companies since the awards started, creating a unique opportunity to recognise success for companies, individuals, the public sector, and the charitable sector.
This is the second time Continent 8 has been recognised for success and innovation. In 2014, Continent 8 was honoured as the "Company of the Year". At that time, the judges remarked that Continent 8 demonstrated a clear strategy, as well as innovative ways of sourcing and delivering service on and off island. They recognised that Continent 8 had a firmly established local and international profile and has served as a strong ambassador on behalf of the Island.
Continent 8's CEO Michael Tobin stated about this year's award, "We are truly honoured to be recognised as this year's International Business of the Year. Our success and growth are directly attributed to our global team of experts, our ability to develop long-term partnerships, and by offering the most sophisticated, innovative, and reliable services to our customers." Mr. Tobin, described the award as a "Humbling recognition of our relentless pursuit of service and innovation on a global scale and our commitment to the growth of the Isle of Man."
In accepting the award on behalf of Continent 8 David Black thanked the organisers, judges, shareholders, the global team and led a touching tribute following the recent tragic loss of colleague, Paul Steer.
Continent 8 is an award-winning, multi-jurisdictional global network solutions provider that connects, manages, and secures the world's most valuable information. Its advanced data centers and high-quality networks support critical online operations in both private and public-sector organisations in over 30 locations across Europe, the United States and Asia. For more information visit www.continent8.com.
UK Gambling Commission highlights failures to stop children playing on 18+ pub gaming machines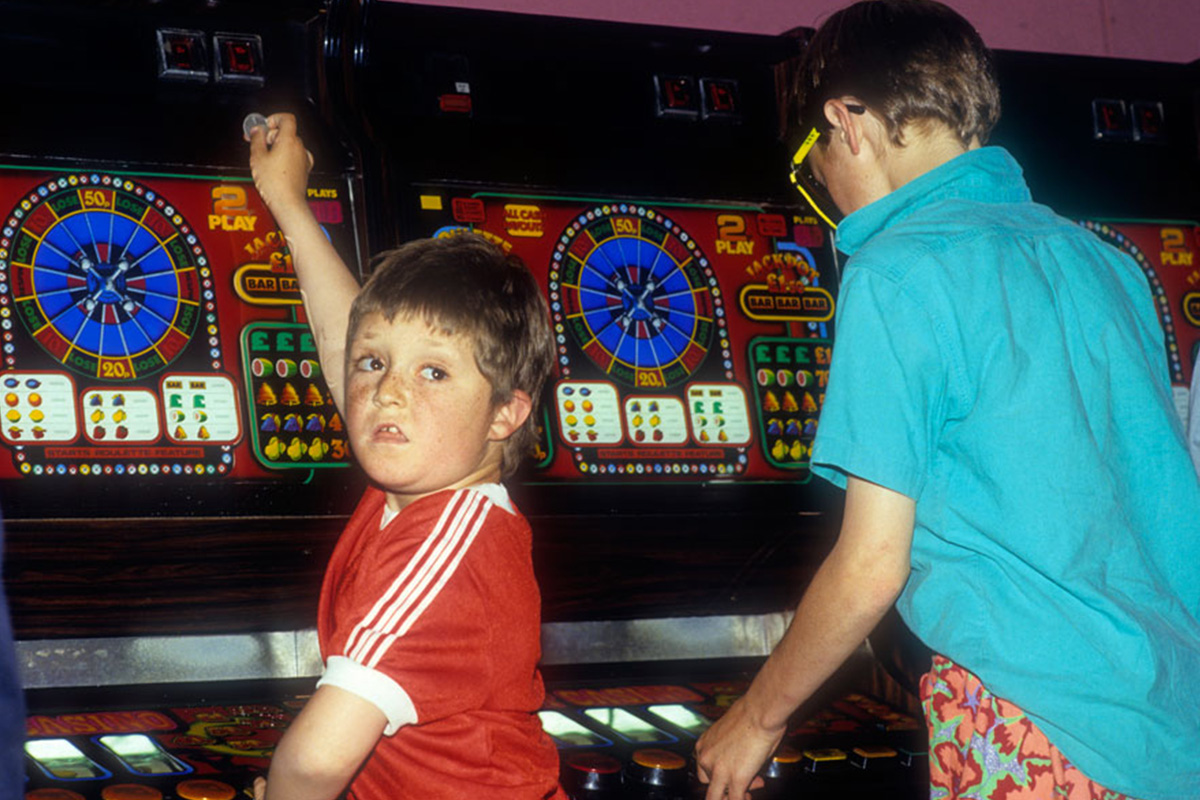 Reading Time:
3
minutes
Tests on a sample of pubs in England indicate that almost 90% failed to prevent children accessing 18+ gaming machines.
The Gambling Commission has worked with licensing authorities and local police to test compliance with laws in place to protect children from the risks gambling can pose.
Children are not permitted to play Category C gaming machines in pubs. Staff are expected to stop children playing on the machines and there should be clear signage indicating the age restriction.
Announcing the results at the Institute of Licensing National Conference, Helen Rhodes, Programme Director at the Gambling Commission, said: "We are extremely concerned that pubs across England are failing to stop children playing gaming machines designed for adults. We urgently call on the pub sector to take action immediately to enforce the laws in place to protect children and young people."
"We expect to see significant improvement in further tests and will continue to work with licensing authorities to support any action required against those failing to adhere to the requirements."
The current failure rate (89%) compares to an average failure rate of 15% to 30% for other age restricted products such as alcohol or tobacco.
The Commission has written to the pub industry today outlining the findings of our work and calling for urgent improvements. The letter can be found below.
Letter 
Dear Trade Association
Age Verification on Category C (adult only) gaming machines in pubs
In June 2018 the Gambling Commission (the Commission) set out further commitments to protecting children and young people from the dangers of gambling, building on work already underway in this area.
The Commission asked its expert advisers the Responsible Gambling Strategy Board (RGSB) for specific advice on the critical theme of children, young people and gambling. Bringing together existing work and acting on the advice provided by the RGSB, the Commission's strengthened focus seeks to ensure the right protections are in place to reduce the risk of harm to children and young people.
The Commission called for all those responsible for safeguarding children, to work together with the Commission to address the wide range of issues identified in RGSB's advice. Amongst the actions identified was the need to address access and exposure to gambling by children and young people.
The Commission has therefore been working in conjunction with licensing authorities across England for the last six months to test the compliance of pubs with the requirement to prevent under 18s playing on Category C machines. These exercises were led by licensing authorities (and trading standards staff) or police officers who had volunteered their resources to work with the Commission.
The interim results are sufficiently concerning that we consider it to be in the public interest to release them immediately. The current failure rate is 89% based on 61 tests. This compares to a pass rate of 70 – 85% for most age restricted products such as alcohol or tobacco. (Source: Serve Legal.)
The pubs tested were a matter for the licensing authority to determine based on their local priorities. The failure rate did not vary significantly between licensing authorities nor between [large] pub companies and independents. The results were uniformly poor.
To summarise the legal position, at s46 of the Gambling Act 2005 (the Act)
(1)   A person commits an offence if he invites, causes or permits a child or young person to gamble.
At s284, a licensing authority may remove the exemption (to make gaming machines available on a licensed premises) if:
            'an offence under this Act has been committed on the premises'.
The Commission has published a Code of Practice[1] for gaming machines in clubs and premises with an alcohol licence under s24 of the Act. The Code makes it a condition of the permit that:
'All gaming machines situated on the premises must be located in a place within the premises so that their use can be supervised, either by staff whose duties include such supervision (including bar or floor staff) or by other means.'
Section 3.1 of the Code sets out good practice in relation to access to gambling by children and young people:
'Permit holders should put into effect procedures intended to prevent underage gambling. This should include procedures for:
• checking the age of those who appear underage
• refusing entry to anyone unable to produce an acceptable form of identification.
Permit holders should take all reasonable steps to ensure that all relevant employees understand their responsibilities for preventing underage gambling.'
The Commission, the Local Government Association and the Welsh Local Government Association are very concerned about the findings and the clear risks that they indicate to children and young people's access to gambling. Further tests will be undertaken over the coming months.
We urgently call the industry and their Trade Associations to take the results as a serious indication of the need to improve matters. We expect that the action taken will be reflected in significant improvements in future test results.
As a part of the Commission's wider focus on children and young people, we will support licensing authorities in their further actions against operators who fail to meet the conditions of their permits and will also not hesitate to amend the Code of Practice for gaming machines in clubs and pubs if that is proved necessary.
Yours sincerely,
Richard Watson, Executive Director Enforcement
Hyundai Accelerates Into Esports as Official Automotive Partner of the Red Bull Conquest Finals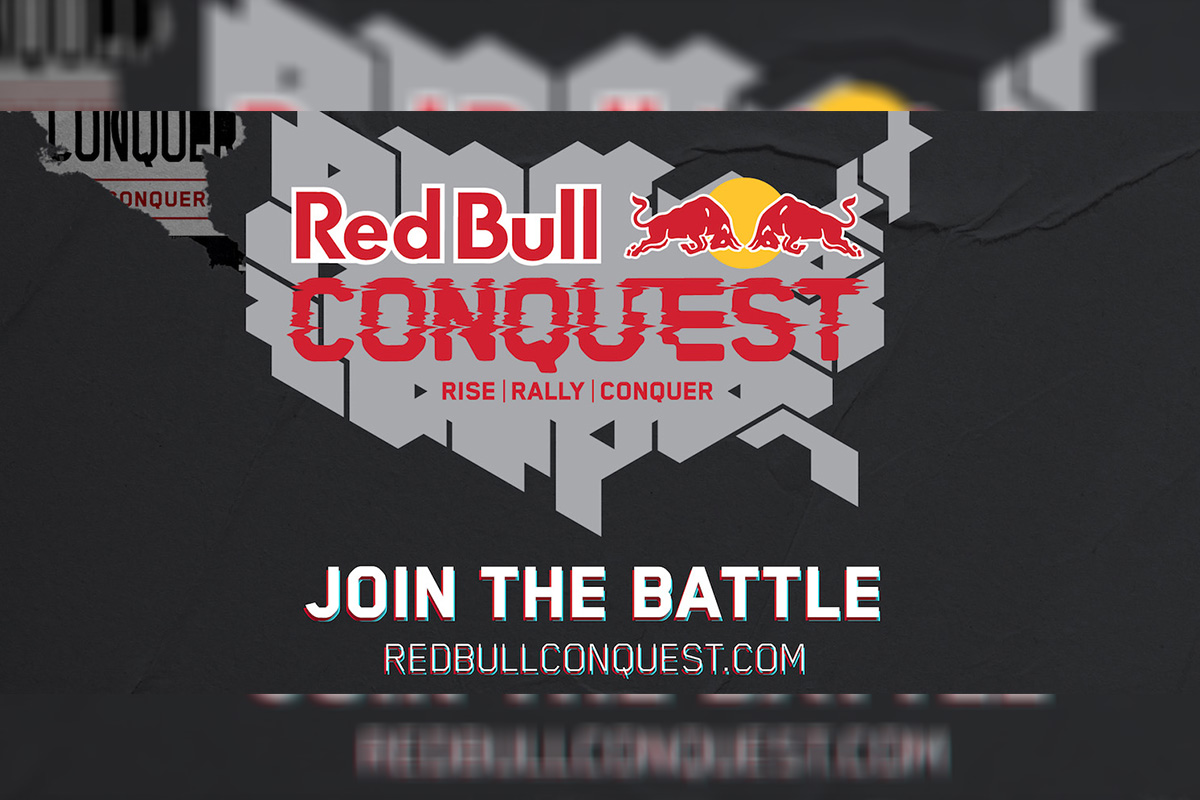 Reading Time:
2
minutes
– Hyundai sponsors the Red Bull Conquest finals in Washington, D.C. on November 16-18
– Red Bull Conquest showcases the nation's top regional fighting-game players
– 2019 Veloster N will be on display throughout the event
– Hyundai offering themed fan activations inside the venue for attendees
America's best fighting-game players descend upon the nation's capital this weekend for the Red Bull Conquest finals, where regional fighting game champions in Street Fighter® V: Arcade Edition, TEKKEN 7, and Guilty Gear Xrd REV2 from 15 U.S. cities and online will slug it out to determine the best fighting game region in the nation.
Hyundai proudly joins the fray as the event's official automotive partner, showcasing the exciting new 2019 Veloster N and delivering themed fan experiences for attendees throughout the weekend.
"We've all witnessed the remarkable growth and impact of esports, and the passion surrounding it is infectious. Partnering with Red Bull at this event is a perfect scenario for us," said Dean Evans, CMO, Hyundai Motor America. "These top players and the fans who come to watch them are enthusiasts who take performing at a high level extremely seriously. At the same time, they understand that it's all about the fun in the end. That's why we're excited to be involved and have Veloster N prominently featured this weekend. This car is completely aligned with that mindset: no-nonsense performance in pursuit of everyday fun."
All Red Bull Conquest attendees will be greeted by the 2019 Hyundai Veloster N, which will be displayed throughout the weekend outside the entrance to Washington's brand-new Entertainment and Sports Arena, the event's host venue. Inside the main gaming arena, Hyundai and Red Bull are teaming up to provide a fun, unique photo-op where guests can act out their favorite characters from the Tekken & Street Fighter games, complete with props, in a 360-degree green-screen environment. Fans will be able to choose from six different fighting game backdrops and have the photos emailed to them for sharing on their social-media channels.
For more on Red Bull Conquest, a complete schedule of events, and to buy tickets, visit redbullconquest.com.
About Red Bull Conquest:
Red Bull Conquest is a regional fighting game circuit empowering competitors to represent their local fighting game scene and embark on the journey to: RISE. RALLY. CONQUER. After traveling to 15 qualifiers across the United States, with one additional online qualifier, competitors will meet in Washington, DC on November 16 – 18 to determine which region has the best players in Street Fighter V: Arcade Edition, TEKKEN 7, and Guilty Gear Xrd REV2.
Hyundai Motor America:
Hyundai Motor America is focused on delivering an outstanding customer experience grounded in design leadership, engineering excellence and exceptional value in every vehicle we sell. Hyundai's technology-rich product lineup of cars, SUVs and alternative-powered electric and fuel cell vehicles is backed by Hyundai Assurance—our promise to deliver peace of mind to our customers. Hyundai vehicles are sold and serviced through more than 830 dealerships nationwide and the majority sold in the U.S. are built at U.S. manufacturing facilities, including Hyundai Motor Manufacturing Alabama. Hyundai Motor America is headquartered in Fountain Valley, California, and is a subsidiary of Hyundai Motor Company of Korea.
Source: Hyundai Motor America